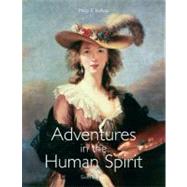 List Price: $148.40
Hurry!
Only one copy
in stock at this price.
In Stock Usually Ships in 24 Hours.

More New and Used
from Private Sellers
Questions About This Book?
Why should I rent this book?
Renting is easy, fast, and cheap! Renting from eCampus.com can save you hundreds of dollars compared to the cost of new or used books each semester. At the end of the semester, simply ship the book back to us with a free UPS shipping label! No need to worry about selling it back.
How do rental returns work?
Returning books is as easy as possible. As your rental due date approaches, we will email you several courtesy reminders. When you are ready to return, you can print a free UPS shipping label from our website at any time. Then, just return the book to your UPS driver or any staffed UPS location. You can even use the same box we shipped it in!
What version or edition is this?
This is the 6th edition with a publication date of 1/5/2010.
What is included with this book?
The Used copy of this book is not guaranteed to inclue any supplemental materials. Typically, only the book itself is included.
The Rental copy of this book is not guaranteed to include any supplemental materials. You may receive a brand new copy, but typically, only the book itself.
Summary
This single-volume text is a historical survey of the western humanities. Written to be accessible to students with little background in the arts and humanities, Adventure in the Human Spirit provides a balanced introduction to the major arts, philosophy, and religion. This text approaches the humanities by focusing on principal events, styles, movements, and figures, bringing the past to life.
Table of Contents
1 The Humanities: An Introduction to the Adventure 12
Creating a Sense of Self 13
Tradition: Nurturing the Creative Spirit 13
Modes of Expression and Reflection 13
The Arts 14
The Pictorial Arts 14
Sculpture: The Art of Shaping 15
Architecture: The Art of Shelter 17
Music: The Art of Sound 18
Dance: The Art of Movement 20
The Art of Theater 21
A Note about Opera 22
The Literary Arts 22
An Invitation to the Adventure 22
Chapter Summary 23
2 The Ancient World 24
The First Humans 25
Mesopotamia 26
The Sumerians 26
Empires of the Near East 27
KEY CONCEPT: Myth 29
Ancient Egypt 30
Egypt: Religion and Society 30
The Arts of Egypt 32
WINDOWS ON DAILY LIFE: Death at an Egyptian Banquet 32
Asia and America 33
The Indus Valley 33
Bronze Age China 35
KEY CONCEPT: Civilizations and Progress 35
Ancient America 36
Chapter Summary 37
CRITICAL QUESTION 35
3 Ancient Greece: The Classical Spirit 38
Early Greece 39
The Aegean World 40
Early Greek Poetry 41
Religion and Philosophy in Early Greece 43
Art in Early Greece 44
The Classical Period 46
Athens in its Golden Age 46
WINDOWS ON DAILY LIFE: The Plague of Athens 47
Classical Greek Art 48
The Athenian Acropolis 48
Classical Sculpture 51
KEY CONCEPT: The Classical Ideal 53
Greek Theater and Music 56
Greek Tragedy 56
Greek Comedy 58
Greek Music and Dance 58
Classical Greek Philosophy 59
The Sophists and Socrates 60
Plato 60
GLOBAL PERSPECTIVE: Confucius and Philosophy 61
Aristotle 61
The Hellenistic Age 62
The Hellenistic Legacy 63
Chapter Summary 66
CRITICAL QUESTION 42, 53, 61
THE WRITE IDEA 44, 54, 58, 63
4 Ancient Rome: The Spirit of Empire 67
The Drama of Roman History 68
The Rise of Republican Rome 69
KEY CONCEPT: Imperialism 70
Imperial Rome 71
The Art of an Empire 73
Sculpture as Propaganda 73
The Forum of Trajan 74
KEY CONCEPT: The World Citizen 76
The Romans as Builders 77
Roman Art and Daily Life 81
Roman Daily Life 81
WINDOWS ON DAILY LIFE: A Marriage Contract of the Roman Era 82
Roman Theater and Music 85
The Romans as Poets and Thinkers 87
Early Roman Poets 88
Roman Epic and Satire 88
Philosophy in the Roman World 89
GLOBAL PERSPECTIVE: The Rise of Buddhism 90
Rome's Division and Decline 93
Chapter Summary 94
CRITICAL QUESTION 76, 88
THE WRITE IDEA 72, 83
5 The Spirit of Monotheism: Judaism, Christianity, Islam 95
The Judaic Tradition 96
History and the Israelites 96
The Hebrew Bible 98
KEY CONCEPT: Monotheism 99
Job and the Trials of Israel 100
The Rise of Christianity 101
Jesus of Nazareth 101
The Growth of Christianity 102
WINDOWS ON DAILY LIFE: The Siege of Jerusalem 104
Christianity in the Late Roman Empire 105
Philosophy: Classical and Christian 107
From Classical to Christian 107
Augustine of Hippo 107
KEY CONCEPT: Original Sin and Human Nature 108
The Christian Empires: Rome and Byzantium 109
St. Peter's and the Pope 110
Justinian and the Byzantine World 110
Ravenna: Showcase of the Christian Arts 114
Christianity and the Arts 118
Early Christian Music 118
GLOBAL PERSPECTIVE: Teotihuacán: Sacred City of Mesoamerica 119
Christianity Against the Arts 120
The Rise of Islam 121
The Foundations of Islam 122
Islamic Arts and Science 123
Dawn of The Middle Ages 126
Chapter Summary 127
CRITICAL QUESTION 99, 104, 108, 126
THE WRITE IDEA 100, 109
6 The Early Middle Ages: The Feudal Spirit 128
The Age of Charlemagne 129
Northern Edge of the Early Middle Ages 129
Charlemagne's Empire 130
Carolingian Arts 130
Feudal Europe 133
Feudalism 133
WINDOWS ON DAILY LIFE: Work in Charlemagne's World 134
The Arts of Feudalism 134
The Bayeux Tapestry 135
The Flowering of Muslim Spain 136
Monasticism 138
The Monastic Ideal 138
Hrotsvit and the Classical Tradition 140
GLOBAL PERSPECTIVE: The Blood of Maya Kings 140
The Romanesque Style 141
Imperial Revival and the Romanesque Style 141
The Romanesque Church: Monks and Pilgrims 142
Romanesque Sculpture 143
KEY CONCEPT: Pilgrimage 146
Early Medieval Music and Drama 147
Musical Notation 147
Hildegard of Bingen: Musical Mystic 149
Drama in the Medieval Church 150
KEY CONCEPT: Mysticism 151
The Medieval Philosopher 151
Early Medieval Philosophy 151
Abelard 153
The Medieval Spirit and the First Crusade 154
Chapter Summary 155
CRITICAL QUESTION 138, 151
THE WRITE IDEA 131, 136, 146, 154
7 The Late Middle Ages: The Gothic Awakening 156
The Gothic Awakening 157
The Crusades and the Decline of Feudalism 158
The Rise of Towns and Cities 159
The Gothic Style 160
The Gothic Style and Divine Light 160
The Cathedral at Chartres 161
Gothic Sculpture 164
Music and Theater in the Gothic Age 166
The Evolution of Organum 166
GLOBAL PERSPECTIVE: Buddhism in Asia 168
Gothic Theater: From Church to Town 169
The New Learning 171
The Universities 171
KEY CONCEPT: Scholasticism 171
Thomas Aquinas 172
Court and City in the Late Middle Ages 173
Courtly Love and Medieval Romance 173
KEY CONCEPT: Chivalry 176
Music in the Late Middle Ages 177
Dante's Divine Comedy 177
Chaucer's Canterbury Pilgrims 179
WINDOWS ON DAILY LIFE: The Plague and Prosperity 179
The Late Gothic 180
Reclaiming the Classical Past 180
Giotto and the International Gothic 181
Chapter Summary 184
CRITICAL QUESTION 171, 176, 177
8 The Renaissance Spirit in Italy 185
The Renaissance in Italy 186
The Italian City-States 186
KEY CONCEPT: Renaissance Humanism 187
Patronage of the Arts and Learning 188
WINDOWS ON DAILY LIFE: The Violence of Renaissance Youth 191
The Arts in Early Renaissance Italy 191
Florence 1401—A Renaissance Begins 191
Brunelleschi's Domes 195
Florentine Painting: A Refined Classicism 195
Italian Renaissance Music 198
Early Renaissance Sculpture 198
KEY CONCEPT: The Science of Perspective 200
GLOBAL PERSPECTIVE: Great Zimbabwe 203
The Decline of Florence 204
Renaissance Genius 204
Machiavelli and Humanist Politics 204
Leonardo da Vinci 205
KEY CONCEPT: The Renaissance Man …and Woman 208
The High Renaissance in Rome 209
Josquin des Préz 209
Raphael 211
Michelangelo in Rome 214
The New St. Peter's 215
An Age of Giants 216
Chapter Summary 218
CRITICAL QUESTION 191, 209, 214
THE WRITE IDEA 190, 203, 205, 215
9 Reformation and Late Renaissance 219
The Reformation 220
Luther's Challenge 220
The Appeal of the Reformation 221
Calvinism 222
The Rise of Northern Europe 222
KEY CONCEPT: The "Protestant Ethic": God, Work, and Wealth 223
Kings, Commerce, and Columbus 224
The Northern Renaissance Courts 225
GLOBAL PERSPECTIVE: The Ottoman Empire 228
WINDOWS ON DAILY LIFE: A Midwife's Advice 229
Art and Humanism in Northern Europe 229
Faith and Humanism in Northern Art 229
Erasmus and Humanism 234
Utopians and Skeptics 236
The Elizabethan Age 236
KEY CONCEPT: Skepticism 237
The Reformation in England 237
Theater in the Elizabethan Age 237
The Genius of Shakespeare 240
Elizabethan Music 241
The Late Renaissance in Italy and Spain 242
Palestrina and the Counter-Reformation 243
Renaissance Theater in Italy 243
The Renaissance in Venice 245
Late Renaissance Painting and Mannerism 248
Chapter Summary 253
CRITICAL QUESTION 222, 224, 237, 240
THE WRITE IDEA 220, 223, 235
10 The Spirit of Baroque 254
The Baroque in Italy 255
Bernini and Counter-Reformation Rome 255
GLOBAL PERSPECTIVE: The Taj Mahal 257
Italian Baroque Painting 262
The Birth of Opera 263
KEY CONCEPT: Absolutism 265
The Baroque in Spain 265
Spanish Baroque Architecture 265
Velázquez and Cervantes—Masters of Illusion 267
The Baroque In France 270
The Palace of Versailles 270
Theater and Dance at Versailles 273
Painting in Baroque France 274
The Protestant Baroque 277
J. S. Bach—Baroque Genius 277
Bach's "Well-tempered Clavier" 278
Rembrandt and Dutch Baroque Painting 278
KEY CONCEPT: Empiricism 282
The New Science 283
Tools of the New Science 283
Descartes and Newton 284
The English Compromise 285
English Baroque Poetry 285
Christopher Wren's London 286
WINDOWS ON DAILY LIFE: The Fire of London 286
Handel and Music in England 288
Politics and Philosophy in England 288
Chapter Summary 290
CRITICAL QUESTION 265, 269, 274
THE WRITE IDEA 282
11 The Spirit of Enlightenment 291
The Rococo Style 292
The Rococo in France 292
The Rococo in Germany and Britain 297
The Enlightenment 301
The Philosophes 301
Enlightenment and Freedom 302
KEY CONCEPT: Enlightenment 303
The Bourgeois Response 304
The Bourgeois Style in Painting 304
The Rise of the Novel 305
GLOBAL PERSPECTIVE: Kabuki Theater 307
The Bourgeois Theater in Germany 307
Music in the Age of Enlightenment 308
Mozart and Opera 308
The Classical Symphony 310
The Neoclassical Style 311
Neoclassical Architecture 311
KEY CONCEPT: Neoclassicism 313
Neoclassical Painting 314
The Age of Satire 316
Swift 316
WINDOWS ON DAILY LIFE: Women Gladiators 316
Satire and Society in Art 317
Voltaire 318
Chapter Summary 319
CRITICAL QUESTION 303, 310, 317
THE WRITE IDEA 301
12 Revolution and Romanticism 320
Revolutions and Rights 321
The Revolutionary Wave—1776 and 1789 321
The Napoleonic Era 323
KEY CONCEPT: Freedom 326
The Industrial Revolution 327
Revolution and Philosophy 328
The Romantic Hero 328
Faust and the Romantics 329
Delacroix and the Byronic Hero 330
Music and Dance in the Romantic Age 331
Beethoven: From Classical to Romantic 332
Age of the Virtuoso 333
Berlioz's Fantastic Symphony 334
Elements of Romanticism 335
Romantic Social Protest 335
The Romantics and Nature 337
KEY CONCEPT: Imagination 337
Romantic Escapes 340
WINDOWS ON DAILY LIFE: Native Storytellers 341
Evil and the Gothic Novel 343
Chapter Summary 345
CRITICAL QUESTION 326, 330
THE WRITE IDEA 322, 338, 344
13 The Industrial Age: The Spirit of Materialism 346
Materialism and Progress 347
The Victorians 347
Realism in Pictorial Art 349
The Realist Novel 353
The Modern City 354
Music and Modernity 358
Verdi's Operas 358
Wagner's Musical Revolution 358
KEY CONCEPT: Modernity 360
Late Romantic Music and Dance 362
Late Romantics and Early Moderns 362
Symbolism and Art Nouveau 362
WINDOWS ON DAILY LIFE: A Musical Career 363
Debussy and Rodin–The Break with Tradition 364
Impressionism 368
GLOBAL PERSPECTIVE: The Japanese Color Print 370
Beyond Impressionism 372
The Dark Side of Progress 376
The Realist Theater 377
The Novel and Modern Philosophy 377
KEY CONCEPT: Human Will 378
Chapter Summary 380
CRITICAL QUESTION 354, 361, 365
THE WRITE IDEA 350, 379
14 The Spirit of Modernism 381
A Turbulent Century 382
A New Science 382
The Great War 383
Fascism and the Rise of Mass Society 384
Modernism in Art 385
WINDOWS ON DAILY LIFE: War, Fashion, and Feminism 385
Picasso and the Revolution in Art 385
KEY CONCEPT: Primitivism 388
Toward Formal Abstraction 389
Expressionism and Dada 391
The Modern Mind 395
Freud and Surrealism 395
KEY CONCEPT: The Unconscious 397
Modernism in Literature 398
Modernist Music and Architecture 399
Stravinsky and Schoenberg—The New Music 399
Modernist Building and Design 401
Art and Politics 403
Brecht's Epic Theater 403
Painting and Politics 404
Politics and the Cinema 405
In the American Grain 407
Regionalism and Renaissance 407
The American Scene 409
The Age of Jazz 409
World War and Holocaust 410
Chapter Summary 412
CRITICAL QUESTION 383, 385, 398
THE WRITE IDEA 399, 406
15 The Contemporary Spirit 413
The Age of Anxiety 414
Post-war America 414
Exploring the Absurd 414
GLOBAL PERSPECTIVE: Gandhi and
Colonial Liberation 415
KEY CONCEPT: Existentialism 416
The Theater of the Absurd 417
The Existential Hero 417
Art in the Post-war Era 418
The New York School 418
Pop, Minimalism, and the Avant-garde 419
KEY CONCEPT: The Avant-garde 421
Sculpture in the Post-war Era 422
The Trials of Modern Architecture 425
Triumph of the International Style 425
Building as Sculpture 426
Post-1945 Music 428
The Avant-garde in Music 428
The Pop Rebellion 429
The Post-modern Styles 429
Post-modern Architecture 430
Minimalism in Music 431
The Contemporary Visual Arts 433
The New Fiction 436
The Global Culture 436
Liberated Voices 437
AIDS and the Arts 440
WINDOWS ON DAILY LIFE: Living and Dying with AIDS 440
A New Century–Promise and Challenge 441
Chapter Summary 444
CRITICAL QUESTION 422, 436
THE WRITE IDEA 416, 424, 439
Notes 445
Glossary 449
Further Reading 454
Picture Credits 455
Index 457