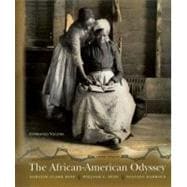 Questions About This Book?
Why should I rent this book?
Renting is easy, fast, and cheap! Renting from eCampus.com can save you hundreds of dollars compared to the cost of new or used books each semester. At the end of the semester, simply ship the book back to us with a free UPS shipping label! No need to worry about selling it back.
How do rental returns work?
Returning books is as easy as possible. As your rental due date approaches, we will email you several courtesy reminders. When you are ready to return, you can print a free UPS shipping label from our website at any time. Then, just return the book to your UPS driver or any staffed UPS location. You can even use the same box we shipped it in!
What version or edition is this?
This is the 3rd edition with a publication date of 1/1/2006.
What is included with this book?
The Used copy of this book is not guaranteed to include any supplemental materials. Typically, only the book itself is included.
The Rental copy of this book is not guaranteed to include any supplemental materials. You may receive a brand new copy, but typically, only the book itself.
Summary
This 3 rd edition ofThe African-American Odysseyincludes not only a CD-ROM-bound into every book (which incorporates over 150 documents in African American history), but also has a broadened international perspective, expanded coverage of interaction among African Americans and other ethnic groups, and new material on African Americans in the western portion of the United States. Free access to Research Navigator is included. This allows readers to access this powerful research tool with one site. Written by leading scholars,The African-American Odysseyis a clear and comprehensive narrative of African-American history, from its African roots through the Civil War through modern times. This book places African-American history in the context and at the center of American History.Balancing accounts of the actions of African-American leaders with investigations of the lives of the ordinary men and women in black communities, exciting and readable coverage includes: African-American history from its African origins to the sixteenth century and the beginning of the forced migration of millions of Africans to the Americas. Succeeding chapters present the struggle of black people to maintain their humanity during the slave trade and as slaves in North America during the long colonial period. It continues through the Civil War and the beginning of Reconstruction, and continues through the Civil Rights movement to discussions of black life at the dawn of the 21 st century.This is a compelling story of survival, struggle, and triumph over adversity. Readers will learn an appreciation of the central place of black people and black culture in this country, and a better understanding of both African-American and American history.
Table of Contents
| | |
| --- | --- |
| | Becoming African American |

1
(131)
2
(24)
4
(1)

| | |
| --- | --- |
| | The Birthplace of Humanity |

4
(2)

| | |
| --- | --- |
| | Ancient Civilizations and Old Arguments |

6
(4)
7
(2)
9
(1)
10
(2)
10
(1)

| | |
| --- | --- |
| | The Empire of Mali, 1230--1468 |

11
(1)

| | |
| --- | --- |
| | Voices Al Bakri Describes Kumbi Saleh and Ghana's Royal Court |

12
(5)

| | |
| --- | --- |
| | The Empire of Songhai, 1464--1591 |

13
(1)

| | |
| --- | --- |
| | The West African Forest Region |

14
(3)
17
(1)

| | |
| --- | --- |
| | Voices A Dutch Visitor Describes Benin City |

18
(1)

| | |
| --- | --- |
| | West African Society and Culture |

18
(1)
18
(1)

| | |
| --- | --- |
| | Profile Nzinga Mbemba of Kongo |

19
(7)
20
(1)
20
(1)
21
(1)
21
(1)

| | |
| --- | --- |
| | Literature: Oral Histories, Poetry, and Tales |

22
(1)
23
(1)
24
(1)
24
(1)
25
(1)

| | |
| --- | --- |
| | Review, Research, & Interact |

25
(1)
26
(24)

| | |
| --- | --- |
| | The European Age of Exploration and Colonization |

28
(1)

| | |
| --- | --- |
| | The Slave Trade in Africa |

29
(1)

| | |
| --- | --- |
| | The Origins of the Atlantic Slave Trade |

30
(2)

| | |
| --- | --- |
| | Growth of the Atlantic Slave Trade |

32
(2)

| | |
| --- | --- |
| | The African-American Ordeal from Capture to Destination |

34
(3)
36
(1)
36
(1)
36
(1)
37
(3)
38
(1)

| | |
| --- | --- |
| | Provisions for the Middle Passage |

39
(1)

| | |
| --- | --- |
| | Sanitation, Disease, and Death |

39
(1)

| | |
| --- | --- |
| | Voices The Journal of a Dutch Slaver |

40
(1)

| | |
| --- | --- |
| | Profile Ayuba Sulieman Diallo |

41
(2)

| | |
| --- | --- |
| | Resistance and Revolt at Sea |

42
(1)
43
(1)

| | |
| --- | --- |
| | African Women on Slave Ships |

43
(1)

| | |
| --- | --- |
| | Landing and Sale in the West Indies |

43
(1)
44
(2)

| | |
| --- | --- |
| | The End of the Journey: Masters and Slaves in the Americas |

46
(1)

| | |
| --- | --- |
| | The Ending of the Atlantic Slave Trade |

47
(3)
48
(1)
48
(1)
48
(1)
49
(1)

| | |
| --- | --- |
| | Review, Research, & Interact |

49
(1)

| | |
| --- | --- |
| | Black People in Colonial North America, 1526--1763 |

50
(28)

| | |
| --- | --- |
| | The Peoples of North America |

53
(3)
53
(1)
54
(1)

| | |
| --- | --- |
| | The British and Jamestown |

54
(1)

| | |
| --- | --- |
| | Africans Arrive in the Chesapeake |

55
(1)

| | |
| --- | --- |
| | Black Servitude in the Chesapeake |

56
(2)

| | |
| --- | --- |
| | Race and the Origins of Black Slavery |

56
(1)

| | |
| --- | --- |
| | The Emergence of Chattel Slavery |

57
(1)
58
(1)

| | |
| --- | --- |
| | Bacon's Rebellion and American Slavery |

59
(1)

| | |
| --- | --- |
| | Plantation Slavery, 1700--1750 |

59
(3)
59
(1)
60
(2)

| | |
| --- | --- |
| | Voices A Description of an Eighteenth-Century Virginia Plantation |

62
(1)

| | |
| --- | --- |
| | Slave Life in Early America |

63
(1)

| | |
| --- | --- |
| | Miscegenation and Creolization |

63
(1)

| | |
| --- | --- |
| | The Origins of African-American Culture |

64
(4)
65
(2)

| | |
| --- | --- |
| | Language, Music, and Folk Literature |

67
(1)

| | |
| --- | --- |
| | The African-American Impact on Colonial Culture |

67
(1)

| | |
| --- | --- |
| | Slavery in the Northern Colonies |

68
(1)

| | |
| --- | --- |
| | Voices A Poem by Jupiter Hammon |

68
(1)

| | |
| --- | --- |
| | Slavery in Spanish Florida and French Louisiana |

69
(2)

| | |
| --- | --- |
| | African Americans in New Spain's Northern Borderlands |

71
(1)

| | |
| --- | --- |
| | Black Women in Colonial America |

72
(1)

| | |
| --- | --- |
| | Black Resistance and Rebellion |

72
(6)
74
(1)
75
(1)
75
(2)
77
(1)

| | |
| --- | --- |
| | Review, Research, & Interact |

77
(1)

| | |
| --- | --- |
| | Rising Expectations: African Americans and the Struggle for Independence, 1763--1783 |

78
(24)

| | |
| --- | --- |
| | The Crisis of the British Empire |

81
(2)
83
(1)

| | |
| --- | --- |
| | The Declaration of Independence and African Americans |

84
(2)

| | |
| --- | --- |
| | The Impact of the Enlightenment |

84
(1)

| | |
| --- | --- |
| | African Americans in the Revolutionary Debate |

85
(1)
86
(1)

| | |
| --- | --- |
| | Voices Boston's Slaves Link Their Freedom to American Liberty |

86
(2)
87
(1)
87
(1)

| | |
| --- | --- |
| | Voices Phillis Wheatley on Liberty and Natural Rights |

88
(1)

| | |
| --- | --- |
| | African Americans in the War for Independence |

89
(4)
89
(2)
91
(2)

| | |
| --- | --- |
| | The Revolution and Emancipation |

93
(9)
94
(2)

| | |
| --- | --- |
| | The Revolutionary Promise |

96
(1)
97
(1)
98
(1)
99
(1)
100
(1)

| | |
| --- | --- |
| | Review, Research, & Interact |

100
(2)

| | |
| --- | --- |
| | African Americans in the New Nation, 1783--1820 |

102
(30)
105
(3)
105
(2)

| | |
| --- | --- |
| | The Northwest Ordinance of 1787 |

107
(1)

| | |
| --- | --- |
| | Profile Elizabeth Freeman |

108
(3)

| | |
| --- | --- |
| | Antislavery Societies in the North and the Upper South |

109
(1)

| | |
| --- | --- |
| | Manumission and Self-Purchase |

109
(1)

| | |
| --- | --- |
| | The Emergence of a Free Black Class in the South |

110
(1)
111
(3)
111
(1)
112
(1)

| | |
| --- | --- |
| | The Louisiana Purchase and African Americans in the Lower Mississippi Valley |

112
(1)
113
(1)

| | |
| --- | --- |
| | The Emergence of Free Black Communities |

114
(2)

| | |
| --- | --- |
| | The Origins of Independent Black Churches |

115
(1)

| | |
| --- | --- |
| | Voices Richard Allen on the Break with St. George's Church |

116
(2)
117
(1)

| | |
| --- | --- |
| | Voices Absalom Jones Petitions Congress on Behalf of Fugitives Facing Reenslavement |

118
(1)

| | |
| --- | --- |
| | Black Leaders and Choices |

119
(1)
119
(1)
120
(3)
121
(1)

| | |
| --- | --- |
| | The White Southern Reaction |

122
(1)
123
(1)
124
(6)
126
(1)
126
(1)
127
(1)
128
(1)

| | |
| --- | --- |
| | Review, Research, & Interact |

128
(2)

| | |
| --- | --- |
| | Visualizing the Past The Voyage to Slavery |

130
(2)

| | |
| --- | --- |
| | Slavery, Abolition, and the Quest for Freedom: The Coming of the Civil War, 1793--1861 |

132
(124)

| | |
| --- | --- |
| | Life in the Cotton Kingdom |

134
(26)
136
(1)
137
(2)
138
(1)

| | |
| --- | --- |
| | Ownership of Slaves in the Old South |

139
(1)

| | |
| --- | --- |
| | Slave Labor in Agriculture |

139
(4)
140
(1)
141
(1)
141
(1)
141
(2)
143
(1)

| | |
| --- | --- |
| | House Servants and Skilled Slaves |

143
(1)

| | |
| --- | --- |
| | Urban and Industrial Slavery |

144
(2)
146
(1)
147
(1)
147
(1)

| | |
| --- | --- |
| | Voices Frederick Douglass on the Readiness of Masters to Use the Whip |

148
(1)
149
(1)

| | |
| --- | --- |
| | Voices A Slaveholder Describes a New Purchase |

150
(4)
150
(1)
151
(1)
152
(1)
153
(1)
153
(1)

| | |
| --- | --- |
| | The Socialization of Slaves |

154
(1)
154
(1)

| | |
| --- | --- |
| | The Character of Slavery and Slaves |

155
(5)
157
(1)
157
(1)
158
(1)
159
(1)

| | |
| --- | --- |
| | Review, Research, & Interact |

159
(1)

| | |
| --- | --- |
| | Free Black People in Antebellum America |

160
(28)
162
(2)
164
(1)

| | |
| --- | --- |
| | Limited Freedom in the North |

165
(4)
166
(1)
167
(1)
168
(1)

| | |
| --- | --- |
| | Black Communities in the Urban North |

169
(3)
170
(1)

| | |
| --- | --- |
| | The Struggle for Employment |

170
(1)
171
(1)

| | |
| --- | --- |
| | Voices Maria W. Stewart on the Condition of Black Workers |

172
(2)
172
(1)
173
(1)
174
(1)

| | |
| --- | --- |
| | African-American Institutions |

174
(2)
175
(1)

| | |
| --- | --- |
| | Profile Stephen Smith and William Whipper |

176
(2)
177
(1)

| | |
| --- | --- |
| | Voices The Constitution of the Pittsburgh African Education Society |

178
(1)
179
(1)

| | |
| --- | --- |
| | Free African Americans in the Upper South |

179
(3)

| | |
| --- | --- |
| | Free African Americans in the Deep South |

182
(6)

| | |
| --- | --- |
| | Free African Americans in the Trans-Mississippi West |

183
(1)
184
(1)
184
(1)
185
(1)
186
(1)

| | |
| --- | --- |
| | Review, Research, & Interact |

186
(2)

| | |
| --- | --- |
| | Opposition to Slavery, 1800--1833 |

188
(20)
190
(4)
191
(2)

| | |
| --- | --- |
| | The Second Great Awakening |

193
(1)
194
(1)

| | |
| --- | --- |
| | Abolitionism Begins in America |

194
(5)

| | |
| --- | --- |
| | From Gabriel to Demark Vesey |

195
(2)

| | |
| --- | --- |
| | The American Colonization Society |

197
(1)

| | |
| --- | --- |
| | Black Nationalism and Colonization |

197
(1)

| | |
| --- | --- |
| | Black Opposition to Colonization |

198
(1)
199
(1)
199
(1)

| | |
| --- | --- |
| | Voices A Black Woman Speaks Out on the Right to Education |

200
(1)
201
(1)
201
(1)

| | |
| --- | --- |
| | Voices William Watkins Opposes Colonization |

202
(1)
202
(1)
203
(5)
204
(1)
205
(1)
205
(1)
206
(1)

| | |
| --- | --- |
| | Review, Research, & Interact |

207
(1)

| | |
| --- | --- |
| | Let Your Motto Be Resistance, 1833--1850 |

208
(22)

| | |
| --- | --- |
| | A Rising Tide of Racism and Violence |

210
(2)

| | |
| --- | --- |
| | Antiblack and Anti-abolitionist Riots |

211
(1)

| | |
| --- | --- |
| | Texas and the War against Mexico |

211
(1)

| | |
| --- | --- |
| | The Response of the Antislavery Movement |

212
(1)

| | |
| --- | --- |
| | The American-Anti-Slavery Society |

213
(1)

| | |
| --- | --- |
| | Profile Henry Highland Garnet |

213
(3)

| | |
| --- | --- |
| | Black and Women's Antislavery Societies |

215
(1)

| | |
| --- | --- |
| | The Black Convention Movement |

215
(1)
216
(1)

| | |
| --- | --- |
| | Black Community Institutions |

216
(2)

| | |
| --- | --- |
| | Black Churches in the Antislavery Cause |

217
(1)
217
(1)
218
(1)

| | |
| --- | --- |
| | Voices Frederick Douglass Describes an Awkward Situation |

218
(1)

| | |
| --- | --- |
| | The American and Foreign Anti-Slavery Society and the Liberty Party |

219
(1)

| | |
| --- | --- |
| | A More Aggressive Abolitionism |

220
(3)

| | |
| --- | --- |
| | The Amistad and the Creole |

220
(1)
221
(1)
222
(1)
223
(1)

| | |
| --- | --- |
| | Voices Martin R. Delany Describes His Vision of a Black Nation |

224
(1)
224
(1)
225
(5)
226
(1)
226
(1)
227
(1)
228
(1)

| | |
| --- | --- |
| | Review, Research, & Interact |

228
(2)

| | |
| --- | --- |
| | ``And Black People Were at the Heart of It'': The United States Disunites over Slavery |

230
(26)
232
(4)

| | |
| --- | --- |
| | Free Labor versus Slave Labor |

233
(1)
233
(1)

| | |
| --- | --- |
| | California and the Compromise of 1850 |

233
(1)
234
(2)

| | |
| --- | --- |
| | Voices African Americans Respond to the Fugitive Slave Law |

236
(1)
236
(2)
237
(1)
237
(1)
237
(1)

| | |
| --- | --- |
| | Profile Thomas Sims, a Fugitive Slave |

238
(1)
238
(1)
239
(1)

| | |
| --- | --- |
| | The Rochester Convention, 1853 |

239
(1)

| | |
| --- | --- |
| | Nativism and the Know-Nothings |

240
(1)
240
(1)
241
(1)

| | |
| --- | --- |
| | Preston Brooks Attacks Charles Sumner |

241
(2)
243
(2)
243
(1)

| | |
| --- | --- |
| | Reaction to the Dred Scott Decision |

244
(1)

| | |
| --- | --- |
| | White Northerners and Black Americans |

244
(1)

| | |
| --- | --- |
| | The Lincoln-Douglas Debates |

245
(1)

| | |
| --- | --- |
| | Abraham Lincoln and Black People |

245
(1)
246
(1)

| | |
| --- | --- |
| | John Brown and the Raid on Harpers Ferry |

247
(1)
247
(1)
247
(1)
248
(1)

| | |
| --- | --- |
| | The Election of Abraham Lincoln |

248
(1)

| | |
| --- | --- |
| | Black People Respond to Lincoln's Election |

249
(1)
249
(5)
250
(1)
251
(1)
251
(1)
252
(1)

| | |
| --- | --- |
| | Review, Research, & Interact |

252
(2)

| | |
| --- | --- |
| | Visualizing the Past Speaking Out Against Slavery |

254
(2)

| | |
| --- | --- |
| | The Civil War, Emancipation, and Black Reconstruction: The Second American Revolution |

256
(80)

| | |
| --- | --- |
| | Liberation: African Americans and the Civil War |

258
(30)
261
(1)

| | |
| --- | --- |
| | Black Men Volunteer and Are Rejected |

261
(1)

| | |
| --- | --- |
| | Union Policies toward Confederate Slaves |

261
(4)
262
(1)

| | |
| --- | --- |
| | Lincoln's Initial Position |

262
(1)

| | |
| --- | --- |
| | Lincoln Moves Toward Emancipation |

263
(1)

| | |
| --- | --- |
| | Lincoln Delays Emancipation |

263
(1)

| | |
| --- | --- |
| | Black People Reject Colonization |

264
(1)

| | |
| --- | --- |
| | The Emancipation Proclamation |

265
(4)

| | |
| --- | --- |
| | Limits of the Proclamation |

266
(1)

| | |
| --- | --- |
| | Effects of the Proclamation on the South |

267
(2)

| | |
| --- | --- |
| | Profile Elizabeth Keckley |

269
(1)

| | |
| --- | --- |
| | Black Men Fight for the Union |

269
(5)

| | |
| --- | --- |
| | The First South Carolina Volunteers |

270
(1)

| | |
| --- | --- |
| | The Second South Carolina Volunteers |

271
(1)

| | |
| --- | --- |
| | The 54th Massachusetts Regiment |

271
(1)

| | |
| --- | --- |
| | Black Soldiers Confront Discrimination |

271
(2)
273
(1)

| | |
| --- | --- |
| | The Assault on Battery Wagner |

273
(1)

| | |
| --- | --- |
| | Voices Lewis Douglass Describes the Fighting at Battery Wagner |

274
(1)
275
(1)
275
(1)

| | |
| --- | --- |
| | The Confederate Reaction to Black Soldiers |

275
(2)

| | |
| --- | --- |
| | The Abuse and Murder of Black Troops |

275
(1)
276
(1)

| | |
| --- | --- |
| | Black Men in the Union Navy |

277
(1)

| | |
| --- | --- |
| | Liberators, Spies, and Guides |

277
(1)
278
(1)

| | |
| --- | --- |
| | Violent Opposition to the Black People |

279
(1)

| | |
| --- | --- |
| | The New York City Draft Riot |

279
(1)
279
(1)
279
(1)

| | |
| --- | --- |
| | Black People and the Confederacy |

280
(8)

| | |
| --- | --- |
| | The Impressment of Black People |

280
(1)

| | |
| --- | --- |
| | Confederates Enslave Free Black People |

280
(1)
281
(1)
281
(1)

| | |
| --- | --- |
| | Black Men Fighting for the South |

281
(1)

| | |
| --- | --- |
| | Black Opposition to the Confederacy |

282
(1)

| | |
| --- | --- |
| | The Confederate Debate on Black Troops |

282
(2)
284
(1)
284
(1)
285
(1)
286
(1)

| | |
| --- | --- |
| | Review, Research, & Interact |

286
(2)

| | |
| --- | --- |
| | The Meaning of Freedom: The Promise of Reconstruction, 1865--1868 |

288
(24)
290
(2)

| | |
| --- | --- |
| | Differing Reactions of Former Slaves |

291
(1)
291
(1)
292
(1)
292
(1)

| | |
| --- | --- |
| | The Port Royal Experiment |

292
(1)
293
(1)

| | |
| --- | --- |
| | Voices A Freedmen's Bureau Commissioner Tells Freed People What Freedom Means |

294
(1)
294
(1)
295
(1)
295
(3)
298
(1)
298
(1)
299
(1)

| | |
| --- | --- |
| | Response of White Southerners |

299
(1)
299
(1)

| | |
| --- | --- |
| | Voices A Northern Black Woman on Teaching Freedmen |

300
(1)
301
(1)

| | |
| --- | --- |
| | The Crusade for Political and Civil Rights |

302
(1)

| | |
| --- | --- |
| | Presidential Reconstruction under Andrew Johnson |

302
(1)
303
(1)
304
(1)
304
(1)
304
(2)
305
(1)

| | |
| --- | --- |
| | The Freedmen's Bureau Bill and the Civil Rights Bill |

305
(1)
306
(1)
306
(1)
306
(2)

| | |
| --- | --- |
| | Universal Manhood Suffrage |

307
(1)
307
(1)
307
(1)

| | |
| --- | --- |
| | The Reaction of White Southerners |

308
(4)
308
(1)
309
(1)
309
(1)
310
(1)

| | |
| --- | --- |
| | Review, Research, & Interact |

310
(2)

| | |
| --- | --- |
| | The Meaning of Freedom: The Failure of Reconstruction |

312
(24)

| | |
| --- | --- |
| | Constitutional Conventions |

314
(2)
315
(1)
315
(1)
316
(1)

| | |
| --- | --- |
| | Education and Social Welfare |

316
(1)
317
(1)
317
(1)

| | |
| --- | --- |
| | Profile The Gibbs Brothers |

318
(1)
319
(1)
319
(1)

| | |
| --- | --- |
| | Black Politicians: An Evaluation |

319
(1)
319
(1)

| | |
| --- | --- |
| | Profile The Rollin Sisters |

320
(1)
321
(1)
321
(2)
323
(1)
323
(1)

| | |
| --- | --- |
| | Voices An Appeal For Help Against the Klan |

324
(1)
324
(1)
325
(1)

| | |
| --- | --- |
| | Voices Black Leaders Support the Passage of a Civil Rights Act |

326
(1)
326
(1)

| | |
| --- | --- |
| | The Civil Rights Act of 1875 |

327
(1)

| | |
| --- | --- |
| | The End of Reconstruction |

327
(7)
328
(1)
328
(1)
329
(1)

| | |
| --- | --- |
| | The ``Compromise'' of 1877 |

330
(1)
330
(1)
331
(1)
332
(1)
333
(1)

| | |
| --- | --- |
| | Review, Research, & Interact |

333
(1)

| | |
| --- | --- |
| | Visualizing the Past Higher Education for African Americans Begins |

334
(2)

| | |
| --- | --- |
| | Searching for Safe Spaces |

336
(122)

| | |
| --- | --- |
| | White Supremacy Triumphant: African Americans in the South in the Late Nineteenth Century |

338
(26)
341
(3)
342
(1)

| | |
| --- | --- |
| | Democrats and Farmer Discontent |

342
(1)

| | |
| --- | --- |
| | The Colored Farmers' Alliance |

343
(1)
343
(1)
344
(2)

| | |
| --- | --- |
| | Evading the Fifteenth Amendment |

345
(1)
345
(1)
345
(1)
346
(1)
346
(2)
346
(1)

| | |
| --- | --- |
| | Segregation on the Railroads |

347
(1)
347
(1)

| | |
| --- | --- |
| | Voices Majority and Dissenting Opinions on Plessy v. Ferguson |

348
(1)
348
(1)
349
(1)
349
(1)
350
(2)
350
(1)
350
(1)
350
(1)
350
(1)
351
(1)
352
(1)
352
(1)

| | |
| --- | --- |
| | Profile Ida Wells Barnett |

353
(3)
354
(1)
354
(1)

| | |
| --- | --- |
| | Migration within the South |

355
(1)
356
(2)
356
(1)
356
(1)
357
(1)
357
(1)
357
(1)

| | |
| --- | --- |
| | White Resentment of Black Success |

357
(1)

| | |
| --- | --- |
| | Voices Cash and Debt for the Black Cotton Farmer |

358
(1)

| | |
| --- | --- |
| | African Americans and Southern Courts |

358
(1)
358
(1)

| | |
| --- | --- |
| | Profile Johnson C. Whittaker |

359
(5)
361
(1)
361
(1)
362
(1)
362
(1)
363
(1)

| | |
| --- | --- |
| | Review, Research, & Interact |

363
(1)

| | |
| --- | --- |
| | Black Southerners Challenge White Supremacy |

364
(30)
366
(1)
367
(3)
368
(1)
368
(1)

| | |
| --- | --- |
| | Washington and the Tuskegee Model |

369
(1)

| | |
| --- | --- |
| | Voices Thomas E. Miller and the Mission of the Black Land-Grant College |

370
(1)

| | |
| --- | --- |
| | Critics of the Tuskegee Model |

370
(1)
371
(3)

| | |
| --- | --- |
| | The Church as Solace and Escape |

372
(1)

| | |
| --- | --- |
| | The Holiness Movement and the Pentecostal Church |

373
(1)

| | |
| --- | --- |
| | Roman Catholics and Episcopalians |

373
(1)

| | |
| --- | --- |
| | Profile Henry McNeal Turner |

374
(1)

| | |
| --- | --- |
| | Red versus Black: The Buffalo Soldiers |

375
(3)

| | |
| --- | --- |
| | Discrimination in the Army |

376
(1)

| | |
| --- | --- |
| | The Buffalo Soldiers in Combat |

376
(1)

| | |
| --- | --- |
| | Civilian Hostility to Black Soldiers |

377
(1)
377
(1)

| | |
| --- | --- |
| | African Americans in the Navy |

378
(1)
378
(1)
378
(2)

| | |
| --- | --- |
| | Voices Black Men in Battle in Cuba |

380
(1)
380
(1)
381
(1)
381
(1)

| | |
| --- | --- |
| | The Philippine Insurrection |

381
(1)

| | |
| --- | --- |
| | Would Black Men Fight Brown Men? |

381
(1)

| | |
| --- | --- |
| | Black Businesspeople and Entrepreneurs |

382
(1)

| | |
| --- | --- |
| | Profile Maggie Lena Walker |

383
(1)

| | |
| --- | --- |
| | African Americans and Labor |

384
(1)
384
(1)
384
(1)
385
(2)
385
(1)
386
(1)
387
(1)
387
(1)
387
(1)
388
(1)
388
(6)
388
(1)
389
(1)

| | |
| --- | --- |
| | Basketball and Other Sports |

389
(1)
390
(1)
390
(1)
391
(1)
392
(1)
393
(1)

| | |
| --- | --- |
| | Review, Research, & Interact |

393
(1)

| | |
| --- | --- |
| | Conciliation, Agitation, and Migration: African Americans in the Early Twentieth Century |

394
(36)

| | |
| --- | --- |
| | Race and the Progressive Movement |

397
(1)

| | |
| --- | --- |
| | Booker T. Washington's Approach |

397
(2)
398
(1)
398
(1)
399
(1)

| | |
| --- | --- |
| | Voices W. E. B. Du Bois on Being Black in America |

400
(1)
400
(2)
401
(1)
401
(1)
402
(1)
402
(2)
403
(1)
403
(1)

| | |
| --- | --- |
| | Washington versus the NAACP |

403
(1)
404
(1)

| | |
| --- | --- |
| | Black Women and the Club Movement |

404
(2)

| | |
| --- | --- |
| | The NACW: ``Lifting as We Climb'' |

405
(1)
405
(1)

| | |
| --- | --- |
| | Anna Julia Cooper and Black Feminism |

405
(1)
405
(1)

| | |
| --- | --- |
| | Profile Mary Church Terrell |

406
(1)
407
(1)

| | |
| --- | --- |
| | The American Negro Academy |

407
(1)
407
(1)

| | |
| --- | --- |
| | Profile Lewis Latimer, Black Inventor |

408
(1)

| | |
| --- | --- |
| | Fraternities and Sororities |

409
(1)
409
(1)

| | |
| --- | --- |
| | Frustrated by the Republicans |

409
(1)
409
(1)

| | |
| --- | --- |
| | Black Men and the Military in World War I |

409
(1)

| | |
| --- | --- |
| | Profile George Washington Carver and Ernest Everett Just |

410
(4)

| | |
| --- | --- |
| | The Punitive Expedition to Mexico |

411
(1)
411
(1)

| | |
| --- | --- |
| | Black Troops and Officers |

412
(1)

| | |
| --- | --- |
| | Discrimination and Its Effects |

412
(1)
413
(1)
414
(5)
415
(1)
415
(1)
416
(1)
417
(1)
417
(1)
417
(1)
418
(1)
418
(1)
419
(1)
419
(1)

| | |
| --- | --- |
| | Voices A Migrant to the North Writes Home |

420
(2)
421
(1)

| | |
| --- | --- |
| | Migration from the Caribbean |

422
(1)
422
(3)
422
(1)
423
(2)
425
(5)
425
(1)
426
(1)
426
(2)
428
(1)

| | |
| --- | --- |
| | Review, Research, & Interact |

429
(1)

| | |
| --- | --- |
| | African Americans and the 1920s |

430
(28)

| | |
| --- | --- |
| | Strikes and the Red Scare |

433
(1)
433
(2)
433
(1)
434
(1)
434
(1)

| | |
| --- | --- |
| | Protest, Pride, and Pan-Africanism: Black Organizations in the 1920s |

435
(1)
435
(1)

| | |
| --- | --- |
| | Voices The Negro National Anthem: Lift Every Voice and Sing |

436
(1)

| | |
| --- | --- |
| | ``Up You Mighty Race'': Marcus Garvey and the UNIA |

436
(1)

| | |
| --- | --- |
| | Profile James Weldon Johnson |

437
(3)

| | |
| --- | --- |
| | Voices Marcus Garvey Appeals for a New African Nation |

440
(1)
440
(1)
441
(3)

| | |
| --- | --- |
| | The Brotherhood of Sleeping Car Porters |

442
(1)
443
(1)
444
(4)
444
(1)
445
(2)

| | |
| --- | --- |
| | White People and the Harlem Renaissance |

447
(1)
448
(2)
449
(1)
450
(1)
451
(5)
451
(2)
453
(1)
453
(1)
454
(1)
454
(1)
455
(1)

| | |
| --- | --- |
| | Review, Research, & Interact |

455
(1)

| | |
| --- | --- |
| | Visualizing the Past Going Back to Africa |

456
(2)

| | |
| --- | --- |
| | The Great Depression and World War II |

458
(86)

| | |
| --- | --- |
| | Black Protest, the Great Depression, and the New Deal |

460
(28)

| | |
| --- | --- |
| | The Cataclysm, 1929--1933 |

462
(5)

| | |
| --- | --- |
| | Harder Times for Black America |

463
(1)

| | |
| --- | --- |
| | Black Businesses in the Depression: Collapse and Survival |

464
(2)
466
(1)

| | |
| --- | --- |
| | Black Protest during the Great Depression |

467
(3)

| | |
| --- | --- |
| | The NAACP and Civil Rights Struggles |

467
(1)

| | |
| --- | --- |
| | Du Bois Ignites a Controversy |

467
(1)

| | |
| --- | --- |
| | Challenging Racial Discrimination in the Courts |

468
(1)

| | |
| --- | --- |
| | Black Women and Community Organizing |

469
(1)

| | |
| --- | --- |
| | African Americans and the New Deal |

470
(4)

| | |
| --- | --- |
| | Roosevelt and the First New Deal, 1933--1935 |

471
(1)

| | |
| --- | --- |
| | Black Officials in the New Deal |

472
(1)

| | |
| --- | --- |
| | Black Social Scientists and the New Deal |

473
(1)

| | |
| --- | --- |
| | Voices A Black Sharecropper Details Abuse in the Administration of Agricultural Relief |

474
(2)

| | |
| --- | --- |
| | African Americans and the Second New Deal |

475
(1)

| | |
| --- | --- |
| | Profile Mary McLeod Bethune |

476
(2)

| | |
| --- | --- |
| | Organized Labor and Black America |

478
(1)

| | |
| --- | --- |
| | The Communist Party and African Americans |

478
(2)

| | |
| --- | --- |
| | The International Labor Defense and the ``Scottsboro Boys'' |

479
(1)
480
(2)

| | |
| --- | --- |
| | Debating Communist Leadership |

481
(1)

| | |
| --- | --- |
| | The National Negro Congress |

481
(1)

| | |
| --- | --- |
| | Voices Hoboing in Alabama |

482
(1)
483
(5)
483
(1)
483
(1)
484
(2)
486
(1)

| | |
| --- | --- |
| | Review, Research, & Interact |

486
(2)

| | |
| --- | --- |
| | Meanings of Freedom: Culture and Society in the 1930s and 1940s |

488
(28)

| | |
| --- | --- |
| | Black Culture in a Midwestern City |

491
(1)

| | |
| --- | --- |
| | The Black Culture Industry and American Racism |

491
(1)

| | |
| --- | --- |
| | The Music Culture from Swing to Bebop |

492
(1)
493
(2)

| | |
| --- | --- |
| | Popular Culture for the Masses: Comic Strips, Radio, and Movies |

495
(3)
495
(1)
495
(1)

| | |
| --- | --- |
| | Race, Representation, and the Movies |

496
(2)

| | |
| --- | --- |
| | The Black Chicago Renaissance |

498
(2)
500
(2)
501
(1)

| | |
| --- | --- |
| | Gospel in Chicago: Thomas Dorsey |

501
(1)

| | |
| --- | --- |
| | Voices Margaret Walker on Black Culture |

502
(2)

| | |
| --- | --- |
| | Chicago in Dance and Song: Katherine Dunham and Billie Holiday |

503
(1)
504
(1)
505
(1)
506
(2)

| | |
| --- | --- |
| | Richard Wright's Native Son |

506
(1)

| | |
| --- | --- |
| | James Baldwin Challenges Wright |

507
(1)

| | |
| --- | --- |
| | Ralph Ellison and Invisible Man |

507
(1)

| | |
| --- | --- |
| | African Americans in Sports |

508
(1)

| | |
| --- | --- |
| | Jesse Owens and Joe Louis |

508
(1)

| | |
| --- | --- |
| | Breaking the Color Barrier in Baseball |

508
(1)
509
(7)
510
(1)

| | |
| --- | --- |
| | Father Divine and the Peace Mission Movement |

510
(1)
511
(1)
511
(1)
511
(3)
514
(1)

| | |
| --- | --- |
| | Review, Research, & Interact |

514
(2)

| | |
| --- | --- |
| | The World War II Era and the Seeds of a Revolution |

516
(28)

| | |
| --- | --- |
| | On the Eve of War, 1936--1941 |

519
(3)

| | |
| --- | --- |
| | African Americans and the Emerging World Crisis |

519
(1)

| | |
| --- | --- |
| | A. Philip Randolph and the March on Washington Movement |

520
(2)
522
(1)

| | |
| --- | --- |
| | Race and the U.S. Armed Forces |

522
(4)

| | |
| --- | --- |
| | Institutional Racism in the American Military |

523
(1)

| | |
| --- | --- |
| | The Costs of Military Discrimination |

524
(1)

| | |
| --- | --- |
| | Soldiers and Civilians Protest Military Discrimination |

525
(1)

| | |
| --- | --- |
| | Black Women in the Struggle to Desegregate the Military |

525
(1)

| | |
| --- | --- |
| | Voices William H. Hastie Resigns in Protest |

526
(2)

| | |
| --- | --- |
| | The Beginning of Military Desegregation |

527
(1)

| | |
| --- | --- |
| | Voices Separate but Equal Training for Black Army Nurses? |

528
(1)
528
(1)

| | |
| --- | --- |
| | Profile Mabel K. Staupers |

529
(2)

| | |
| --- | --- |
| | The Transformation of Black Soldiers |

530
(1)

| | |
| --- | --- |
| | Black People on the Home Front |

531
(3)

| | |
| --- | --- |
| | Black Workers: From Farm to Factory |

531
(1)
532
(1)

| | |
| --- | --- |
| | Anatomy of a Race Riot: Detroit, 1943 |

532
(1)

| | |
| --- | --- |
| | Old and New Protest Groups on the Home Front |

533
(1)
534
(1)
535
(1)

| | |
| --- | --- |
| | The Cold War and International Politics |

535
(7)

| | |
| --- | --- |
| | African Americans in World Affairs: W. E. B. Du Bois and Ralph Bunche |

536
(1)
536
(1)
536
(1)

| | |
| --- | --- |
| | Henry Wallace and the 1948 Presidential Election |

537
(1)

| | |
| --- | --- |
| | Desegregating the Armed Forces |

537
(1)
538
(1)
538
(1)
539
(1)
540
(1)

| | |
| --- | --- |
| | Review, Research, & Interact |

541
(1)

| | |
| --- | --- |
| | Visualizing the Past African-American Soldiers in World War II |

542
(2)
544
(126)

| | |
| --- | --- |
| | The Freedom Movement, 1954--1965 |

546
(34)

| | |
| --- | --- |
| | The 1950s: Prosperity and Prejudice |

548
(1)
549
(4)

| | |
| --- | --- |
| | Constance Baker Motley and Black Lawyers in the South |

549
(2)

| | |
| --- | --- |
| | Brown and the Coming Revolution |

551
(2)
553
(1)
553
(1)

| | |
| --- | --- |
| | The Lynching of Emmett Till |

553
(1)

| | |
| --- | --- |
| | Voices Letter of the Montgomery Women's Political Council to Mayor W.A. Gayle |

554
(1)

| | |
| --- | --- |
| | New Forms of Protest: The Montgomery Bus Boycott |

555
(2)
555
(1)
556
(1)

| | |
| --- | --- |
| | Montgomery Improvement Association |

556
(1)
556
(1)

| | |
| --- | --- |
| | Profile Rosa Louise McCauley Parks |

557
(2)
558
(1)
558
(1)
559
(1)

| | |
| --- | --- |
| | No Easy Road to Freedom: 1957--1960 |

559
(1)

| | |
| --- | --- |
| | Martin Luther King and the SCLC |

559
(1)
559
(1)
560
(1)

| | |
| --- | --- |
| | Black Youth Stand Up by Sitting Down |

560
(3)

| | |
| --- | --- |
| | Sit-Ins: Greensboro, Nashville, Atlanta |

560
(2)

| | |
| --- | --- |
| | The Student Nonviolent Coordinating Committee |

562
(1)
562
(1)

| | |
| --- | --- |
| | A Sight to Be Seen: The Movement at High Tide |

563
(1)
563
(1)

| | |
| --- | --- |
| | The Kennedy Administration and the Civil Rights Movement |

563
(1)

| | |
| --- | --- |
| | Profile Robert Parris Moses |

564
(1)

| | |
| --- | --- |
| | Voter Registration Projects |

565
(1)
565
(1)

| | |
| --- | --- |
| | Voices Bernice Johnson Reagon on How to Raise a Freedom Song |

566
(1)

| | |
| --- | --- |
| | The Birmingham Confrontation |

566
(1)
567
(5)
567
(2)

| | |
| --- | --- |
| | The Civil Rights Act of 1964 |

569
(1)

| | |
| --- | --- |
| | Mississippi Freedom Summer |

569
(2)

| | |
| --- | --- |
| | The Mississippi Freedom Democratic Party |

571
(1)

| | |
| --- | --- |
| | Selma and the Voting Rights Act of 1965 |

571
(1)
572
(8)
574
(1)
575
(1)
575
(2)
577
(1)

| | |
| --- | --- |
| | Review, Research, & Interact |

578
(2)

| | |
| --- | --- |
| | The Struggle Continues, 1965--1980 |

580
(34)

| | |
| --- | --- |
| | The Fading Dream of Racial Integration: White Backlash and Black Nationalism |

583
(3)
583
(1)

| | |
| --- | --- |
| | Malcolm X's New Departure |

584
(1)

| | |
| --- | --- |
| | Stokely Carmichael and Black Power |

584
(1)

| | |
| --- | --- |
| | The National Council of Churches |

585
(1)

| | |
| --- | --- |
| | Voices The Black Panther Party Platform |

586
(1)
587
(2)

| | |
| --- | --- |
| | Police Repression and the FBI's Cointelpro |

587
(1)
588
(1)

| | |
| --- | --- |
| | The Inner-City Rebellions |

589
(2)
589
(1)
589
(1)
590
(1)
590
(1)

| | |
| --- | --- |
| | Difficulties in Creating the Great Society |

591
(1)

| | |
| --- | --- |
| | Johnson and the War in Vietnam |

592
(1)

| | |
| --- | --- |
| | Black Americans and the Vietnam War |

593
(1)
593
(1)

| | |
| --- | --- |
| | Johnson: Vietnam Destroys the Great Society |

593
(1)

| | |
| --- | --- |
| | Voices They Called Each Other ``Bloods'' |

594
(1)

| | |
| --- | --- |
| | King: Searching for a New Strategy |

595
(1)
596
(2)
597
(1)
597
(1)

| | |
| --- | --- |
| | The Black Arts Movement and Black Consciousness |

598
(3)
599
(1)
600
(1)

| | |
| --- | --- |
| | The Second Phase of the Black Student Movement |

601
(2)
601
(1)
602
(1)
603
(1)
603
(2)

| | |
| --- | --- |
| | The ``Moynihan Report'' and FAP |

603
(1)
604
(1)
605
(1)
605
(1)

| | |
| --- | --- |
| | The Rise of Black Elected Officials |

605
(2)

| | |
| --- | --- |
| | The Gary Convention and the Black Political Agenda |

606
(1)

| | |
| --- | --- |
| | Black People Gain Local Offices |

606
(1)
607
(1)

| | |
| --- | --- |
| | Black Americans and the Carter Presidency |

607
(1)

| | |
| --- | --- |
| | Profile Eleanor Holmes Norton |

608
(6)
609
(1)

| | |
| --- | --- |
| | Carter's Domestic Policies |

609
(1)
609
(1)
610
(1)
611
(2)
613
(1)

| | |
| --- | --- |
| | Review, Research, & Interact |

613
(1)

| | |
| --- | --- |
| | Black Politics, White Backlash, 1980 to the Present |

614
(28)

| | |
| --- | --- |
| | Ronald Reagan and the Conservative Reaction |

617
(3)

| | |
| --- | --- |
| | Dismantling the Great Society |

617
(1)
618
(1)

| | |
| --- | --- |
| | The Thomas--Hill Controversy |

618
(1)

| | |
| --- | --- |
| | Debating the ``Old'' and the ``New'' Civil Rights |

619
(1)
620
(1)

| | |
| --- | --- |
| | Voices Black Women in Defense of Themselves |

620
(3)
621
(2)

| | |
| --- | --- |
| | Black Political Activism in the Age of Conservative Reaction |

623
(1)
623
(1)

| | |
| --- | --- |
| | TransAfrica and the Antiapartheid Movement |

623
(1)

| | |
| --- | --- |
| | Jesse Jackson and the Rainbow Coalition |

624
(2)

| | |
| --- | --- |
| | Policing the Black Community |

626
(2)
627
(1)

| | |
| --- | --- |
| | Police Director Hubert Williams of Newark |

628
(1)
628
(3)

| | |
| --- | --- |
| | ``It's the Economy, Stupid!'' |

629
(1)

| | |
| --- | --- |
| | Clinton Signs the Welfare Reform Act |

629
(1)

| | |
| --- | --- |
| | Republicans Challenge Clinton |

630
(1)

| | |
| --- | --- |
| | Black Politics in the New Millennium: The Contested 2000 Presidential Election |

631
(1)
631
(1)
631
(1)

| | |
| --- | --- |
| | Voices Dr. Condoleezza Rice |

632
(1)
633
(3)

| | |
| --- | --- |
| | President George W. Bush's Black Cabinet |

633
(1)

| | |
| --- | --- |
| | Education Reform: Leave No Child Behind |

634
(1)
634
(1)

| | |
| --- | --- |
| | HIV/AIDS in America and Africa |

635
(1)
635
(1)
636
(1)

| | |
| --- | --- |
| | The 2004 Presidential Election |

636
(6)
637
(1)
638
(1)
638
(2)
640
(1)

| | |
| --- | --- |
| | Review, Research, & Interact |

640
(2)

| | |
| --- | --- |
| | African Americans at the Dawn of a New Millennium |

642
(28)

| | |
| --- | --- |
| | Progress and Poverty: Income, Education, and Health |

645
(3)

| | |
| --- | --- |
| | High-Achieving African Americans |

645
(1)

| | |
| --- | --- |
| | African Americans' Growing Economic Security |

645
(1)

| | |
| --- | --- |
| | The Persistence of Black Poverty |

646
(1)
647
(1)

| | |
| --- | --- |
| | Education One-Half Century after Brown |

647
(1)
648
(1)
648
(1)

| | |
| --- | --- |
| | African Americans at the Center of Art and Culture |

649
(1)

| | |
| --- | --- |
| | Profile Oliver Harrington and Aaron McGruder |

650
(3)
652
(1)

| | |
| --- | --- |
| | Origins of a New Music: A Generation Defines Itself |

652
(1)

| | |
| --- | --- |
| | Rap Music Goes Mainstream |

652
(1)

| | |
| --- | --- |
| | Profile Bob and Ziggy Marley |

653
(1)
654
(1)

| | |
| --- | --- |
| | African-American Intellectuals |

654
(2)
655
(1)

| | |
| --- | --- |
| | African-American Studies Matures |

656
(1)

| | |
| --- | --- |
| | Black Religion at the Dawn of the Millennium |

656
(3)

| | |
| --- | --- |
| | Black Christians on the Front Line |

657
(1)

| | |
| --- | --- |
| | Tensions in the Black Church |

657
(1)
658
(1)

| | |
| --- | --- |
| | Louis Farrakahn and the Nation of Islam |

659
(1)
660
(1)

| | |
| --- | --- |
| | Complicating Black Identity in the Twenty-First Century |

661
(7)

| | |
| --- | --- |
| | Immigration and African Americans |

662
(1)
663
(1)

| | |
| --- | --- |
| | Gay and Lesbian African Americans |

664
(1)
665
(1)
665
(1)
665
(1)
666
(1)

| | |
| --- | --- |
| | Review, Research, & Interact |

667
(1)

| | |
| --- | --- |
| | Visualizing the Past Signs of Protest in the Struggle for Equality |

668
(2)
Epilogue: ``A Nation Within a Nation''
670
Appendix
1
(1)
Credits
1
(1)
Index
1