Note: Supplemental materials are not guaranteed with Rental or Used book purchases.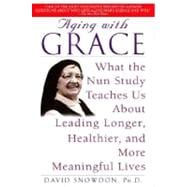 Questions About This Book?
Why should I rent this book?
Renting is easy, fast, and cheap! Renting from eCampus.com can save you hundreds of dollars compared to the cost of new or used books each semester. At the end of the semester, simply ship the book back to us with a free UPS shipping label! No need to worry about selling it back.
How do rental returns work?
Returning books is as easy as possible. As your rental due date approaches, we will email you several courtesy reminders. When you are ready to return, you can print a free UPS shipping label from our website at any time. Then, just return the book to your UPS driver or any staffed UPS location. You can even use the same box we shipped it in!
What version or edition is this?
This is the 1st edition with a publication date of 4/30/2002.
What is included with this book?
The New copy of this book will include any supplemental materials advertised. Please check the title of the book to determine if it should include any CDs, lab manuals, study guides, etc.
The Used copy of this book is not guaranteed to include any supplemental materials. Typically, only the book itself is included.
The Rental copy of this book is not guaranteed to include any supplemental materials. You may receive a brand new copy, but typically, only the book itself.
Summary
In 1986 Dr. David Snowdon, one of the world's leading experts on Alzheimer's disease, embarked on a revolutionary scientific study that would forever change the way we view agingand ultimately living. Dubbed the "Nun Study" because it involves a unique population of 678 Catholic sisters, this remarkable long-term research project has made headlines worldwide with its provocative discoveries. YetAging with Graceis more than a groundbreaking health and science book. It is the inspiring human story of these remarkable womenranging in age from 74 to 106whose dedication to serving others may help all of us live longer and healthier lives. Totally accessible, with fascinating portraits of the nuns and the scientists who study them,Aging with Gracealso offers a wealth of practical findings: Why building linguistic ability in childhood may protect against Alzheimer's Which ordinary foods promote longevity and healthy brain function Why preventing strokes and depression is key to avoiding Alzheimer's What role heredity plays, and why it's never too late to start an exercise program How attitude, faith, and community can add years to our lives A prescription for hope,Aging with Graceshows that old age doesn't have to mean an inevitable slide into illness and disability; rather it can be a time of promise and productivity, intellectual and spiritual vigora time of true grace. From the Trade Paperback edition.
Author Biography
Dr. David Snowdon received his Ph.D. in epidemiology from the University of Minnesota and began the Nun Study there in 1986. In 1990 he moved the Nun Study to the Sanders-Brown Center on Aging at the University of Kentucky Medical Center, where he is also Professor of Neurology. One of the world's leading experts on Alzheimer's disease, he has presented his findings at scientific conferences throughout North America and Europe and has been published in such major medical journals as <i>The Journal of the American Medical Association and The Journal of Gerontology.</i>
Table of Contents
Prologue: Other Worlds
1
(10)

| | |
| --- | --- |
| | The Road to Good Counsel Hill |

11
(15)
26
(13)
39
(13)
52
(11)
63
(21)
84
(17)
101
(19)
120
(20)
140
(19)
159
(24)
183
(16)

| | |
| --- | --- |
| | The Hundred-Year Marathon |

199
(22)
Recommended Reading
221
(4)
Acknowledgments
225
(2)
Index
227
(12)
About the Nun Study
239
(2)
About the School Sisters of Notre Dame
241
(2)
About the Author
243
Excerpts
The Road to Good Counsel Hill


They will open up to you, but only if you give of yourself first.
--Sister Carmen Burg


On a spring morning in 1986, when the midwestern snowpack finally had begun to melt and the change of seasons encouraged new ideas to sprout, I sat nervously in the reception room of a convent in St. Paul, Minnesota, with a new idea of my own. I had come here to meet Sister Carmen Burg, who would either help my idea take root or wish me luck and send me on my way. I feared that she had bad news for me.
As an assistant professor of epidemiology at the University of Minnesota, I was struggling mightily to find my niche. In the competitive world of scientific research, especially at a large institution, I knew I had little time to establish my value to the department. All too frequently I remembered my chairman's words: "It's nice to be independent, but you must be funded."
Sister Carmen was an elected leader of one of Minnesota's largest groups of Catholic nuns, the School Sisters of Notre Dame. Nearly two hundred sisters lived at the Good Counsel Hill convent in Mankato, ninety miles southwest of St. Paul. I had contacted Sister Carmen to propose a research project involving the nuns. Now I worried that she had offered to meet me here--before I ever got to Mankato--so that it would be less awkward to turn me down. Underscoring my anxiety were images that had been seared into my memory at Sacred Heart elementary school. Most of the sisters had been serious, take-no-prisoners disciplinarians.
I had learned what I knew about the School Sisters of Notre Dame from Nora Keenan, a graduate student in our department. Nora had an unusual background for an epidemiologist: She had previously been one of the Notre Dames and had lived at the Mankato convent. She explained to me that her former congregation had originated in Bavaria in 1833, at a time of great political and social upheaval.
The founder was a teacher at a parochial school, Caroline Gerhardinger, who later took the religious name Mary Teresa of Jesus. Mother Teresa, as she was known, believed that society could be transformed through the family, and that her call was to provide education and spiritual formation for girls--particularly poor girls in rural areas. Shortly after the congregation was established, millions of Germans--driven by crop failure and revolution--began to emigrate to the United States, and the American bishops asked Mother Teresa to consider a new frontier for her mission.
Together with four other sisters, she arrived at a forest settlement in Pennsylvania in 1847. From there, the congregation had moved west and south with the immigrants, founding schools and convents throughout North America. By 1986, the congregation (now based in Rome) had more than seven thousand sisters in nearly thirty countries. The Mankato convent--one of seven provincial motherhouses in this country--had been established in 1912.
Nora's account immediately sparked my interest. As I told her one day over lunch, I had built my career so far around studying unique populations of religious groups. For my Ph.D. thesis at Minnesota, I had joined an ongoing study of the Lutheran Brotherhood and investigated whether cancer and heart disease had any links to alcohol use. I then worked at California's Loma Linda Medical College, investigating the impact of diet on the health of Seventh-day Adventists. Now that I was back at Minnesota, I wanted to study aging and health, and I suspected that nuns or priests--I did not really have a preference--would offer unique clues. It was then that Nora had offered an introduction to Sister Carmen.
My nervous wait ended when a short, smiling woman came into the reception room and held out her hand. Sister Carmen was dressed in a simple white blouse, camel-colored cardigan, and long plaid skirt. Only a small pin over her heart signaled her membership in the School Sisters of Notre Dame. I had forgotten that since my days at Sacred Heart school, the reforms of the Second Vatican Council (or Vatican II) had made the black-and-white habit an option. Now in her early sixties, Sister Carmen wore large glasses, and behind them I could see the intelligent, patient eyes of a woman who had taught thousands of children. After we had chatted for a few minutes, she got right to the point.
"You know, Dr. Snowdon," she said in her distinct midwestern accent, "I love being a nun. Sisters are as human as the next person. But my question is, why on earth do you want to study nuns?"
She listened attentively as I described my past work with Lutherans and Adventists. I explained to Sister Carmen that these religious groups kept extensive membership lists and historical records that made them ideal subjects for epidemiological studies. And the members often had similar lifestyles, which enabled researchers to make powerful comparisons of factors connected to illness or health. Nuns had even more similar histories. They do not smoke. They are celibate. They have similar jobs and income, and they receive similar health care for most of their lives. All of these factors reduce the confounding variables--such as poverty and lack of health care--that can cloud the meaning of data. Outside a laboratory, it would be hard to find as pure an environment for research.
In fact, I went on, nuns had already played a crucial role in expanding our understanding of two devastating diseases that afflict women: breast cancer and cervical cancer. In the 1950s scientists observed that nuns had an unusually high risk for breast cancer. This led researchers to examine overall breast cancer rates more closely, comparing single to married women. It emerged that single women, like nuns, also had a high risk of breast cancer. The variable turned out to be pregnancy and the hormonal changes it causes. Much of today's understanding of how hormones affect breast health had its origin in this research.
Several famous studies, on the other hand, have reported cervical cancer to be rare in nuns and common in prostitutes, I offered, immediately realizing how odd this must have sounded to Sister Carmen. In this case, it was a sexually transmitted virus that ultimately emerged as the link to cancer. "Again, it isn't difficult to make the connection," I added.
"No, it isn't," she agreed.
I gladly changed the subject to aging and the purpose of my visit. "I'm hoping the study of the School Sisters of Notre Dame will lead to some major clues about aging and disease," I said. "Ultimately, I want to increase our knowledge and help people live longer, better lives."
Sister Carmen brightened when she heard this. If she was bothered by the vagueness--or vastness--of what I was proposing, she didn't let on. She sat quietly for a minute.
"Let me tell you, Dr. Snowdon," she began. "We have always believed in the power of knowledge and ideas. A large part of our mission has always been teaching. Over ninety percent of our sisters have been teachers at one time. Some of our older sisters taught in towns that had no schools before they arrived.
"Our sisters have spent their entire adult lives trying to help other people in the community. Even in their retirement, they have a deep passion and drive to help others. I think they would see your study as a way to continue their lifelong mission of helping others, of educating others."
"Yes, I hope so," I said.
Sister Carmen paused again and then let out a big, contented sigh. "Okay," she said, as only a Minnesotan can.
"Okay?" I was confused. "You mean--"
"Wait." She raised her open hand and stopped me in midsentence. "I'll move forward with your request, but you need to listen carefully to what I am about to say. No matter what you do, I want you to remember who these women are. They are real people. Very dear to us. They are holy people, too. I don't want you to treat them as research subjects. Get to know them. Understand that many of the older sisters were the teachers or mentors of the younger sisters, and we treat them with the care and respect they deserve. We will expect nothing less from you."
I was a little stunned by Sister Carmen's statement. My prior research projects had included tens of thousands of participants, and I knew them only through their medical records and the questionnaires they had filled out. All researchers are taught that scientific objectivity depends on keeping one's distance from the people one studies. I had no idea how I could fulfill her request, so I simply nodded and said, "I'll do my best."
Sister Carmen gave me this parting advice: "They will open up to you," she said, "but only if you give of yourself first."
If Sister Carmen had asked me how I became an epidemiologist, I would have had to answer, "Chickens."
Puberty took away my lithe frame, ruining my imagined future as a gymnast, so I needed something new to do after school. Unlike my two older brothers, I had little interest in football or baseball. Being a teen also meant that I badly wanted to be different from my brothers--and everyone else. So I decided to take up a hobby my father had pursued when he was a child: raising chickens and selling their eggs. With his help, I built a couple of coops in our suburban backyard and bought some multicolored bantam chickens at a local farm.
Bantams are the most petite breed of poultry, and they only occasionally lay eggs, which also are quite small. When I realized that these miniature chickens would produce only miniature profits, I began to do my homework. I became a student of chickens.
I read every book in the library about chickens, requested every pamphlet on chicken farming available from the United States Department of Agriculture, and wrote every hatchery in the state asking for information on their chicks. I finally decided to breed Rhode Island Reds, which my father had raised, both because they had excellent egg production and because they had enough meat on their bones to make a decent meal. I bought a trio of Reds, two hens and a rooster, from a noted breeder in Illinois, who shipped them by train to my home in California.
My chicken hobby became my passion. Business began to boom, and I made more money on my egg route than my friends made on their newspaper routes. I became "David the Eggman," a nickname that riffed off Beatles lyrics and made me proud.
My flock grew to nearly a hundred Rhode Island Reds, and I monitored my population closely. I weighed each bird weekly and charted individual egg production. I vaccinated every chick. Any bird that fell ill went into isolation so as not to infect others. I installed the best watering system I could afford, fed them high-quality feed, kept refining their housing conditions, and when necessary treated them with antibiotics. It was pure economics: The longer I could keep each bird alive, well, and productive, the more money I could make. I began systematically studying ways to maintain my flock's health and well-being, which led to several blue-ribbon birds that I showed at the San Bernardino County Fair.
Although I did not know it at the time, my chickens taught me the fundamentals of epidemiology. Understanding the causes of a disease in a population can lead to prevention strategies--and it's far more effective to prevent disease than to treat it after it has occurred. To study the factors that cause disease, we need to compare individuals in a population, from the direly ill to the remarkably healthy as well as the ones in between. Disease is a process, and the conditions of early life--whether chosen or imposed--often cause or prevent later problems.
Finally, my flock also introduced me to a central focus of gerontology: the importance of maintaining function and of understanding the key points along a continuum, from highly productive to completely disabled. For my chickens, the question was pretty simple: How often and long would they continue to lay eggs? Successful aging in a human being is more complicated, as maintaining both physical and mental function requires an intricate interplay of myriad factors. Nonetheless, the basic principles are similar to those I learned in my own backyard.
I've always enjoyed the two-hour drive down U.S. 169 from the Twin Cities to Mankato. I made the trip for the first time two weeks after my meeting with Sister Carmen Burg. The road keeps company with the Minnesota River much of the way and runs through rolling fields of soybeans and corn. Elm trees shade the white farmhouses, and silos sit next to red barns--the kind of comfortable midwestern landscape that might appear in a child's picture book. It was a six-day trek in 1852, the year Mankato was named with the Sioux word for "blue earth." The bluish-tinted clay soil is still visible along the roadside as you approach the town. The French explorer Pierre LeSueur was so sure it contained copper that he shipped two tons of the stuff back to France in 1701--only to be given the disappointing news that it was worthless.
Good Counsel Hill--or the Hill, as it is known in these parts--is in the northern section of town. As the road winds upward past the high school track and soccer field, the spire of the convent's chapel jumps into view. The aqua-colored water tower confirms that you are in the right place: Good Counsel, it says in bold block letters.
Past a garden planted with azaleas, roses, and wildflowers, the convent's main entrance is guarded by two marble angels. I still miss the presence of Sister Timona, who was the unofficial night sentry during my early visits. Sister Timona maintained her post in full black-and-white habit, resting from time to time in one of the wheelchairs kept by the door. This was her only concession to her eighty-nine years of age. She would call out cheerfully to the nurses at shift change, and she soon greeted me just as warmly.
The convent is made up of four no-frills red brick buildings, and the hallways can sometimes feel like a maze. But the feeling of orderliness and calm is palpable the minute you enter. To the left of the main entrance is the community room, lit by high windows and furnished with comfortable sofas and rockers. Brass lamps and green plants sit on the side tables, along with copies of Catholic Digest and Time and glass jars of peppermints.
There's a large dining table at one end of the room, and next to it is a smaller table where a few sisters--the "night owls"--sometimes play cards late in the evening, which means eight-thirty or nine, except for Fridays, when the sisters stay up a little later for popcorn and pop. The sisters are big on games. Competition is stiff on everything from dominoes to Triple Yahtzee, bridge to Scrabble, Boggle to cribbage, and a dice game called Fill or Bust. I learned quickly that I'd have to pay full attention if I wanted to keep up with the play--and the scoring.
---

Excerpted from Aging with Grace: What the Nun Study Teaches Us about Leading Longer, Healthier, and More Meaningful Lives by David N. Snowdon
All rights reserved by the original copyright owners. Excerpts are provided for display purposes only and may not be reproduced, reprinted or distributed without the written permission of the publisher.