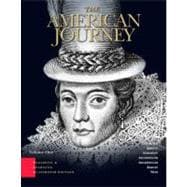 List Price: $70.67
Hurry!
Only one copy
in stock at this price.
In Stock Usually Ships in 24 Hours.
Questions About This Book?
Why should I rent this book?
Renting is easy, fast, and cheap! Renting from eCampus.com can save you hundreds of dollars compared to the cost of new or used books each semester. At the end of the semester, simply ship the book back to us with a free UPS shipping label! No need to worry about selling it back.
How do rental returns work?
Returning books is as easy as possible. As your rental due date approaches, we will email you several courtesy reminders. When you are ready to return, you can print a free UPS shipping label from our website at any time. Then, just return the book to your UPS driver or any staffed UPS location. You can even use the same box we shipped it in!
What version or edition is this?
This is the 4th edition with a publication date of 1/1/2007.
What is included with this book?
The Used copy of this book is not guaranteed to inclue any supplemental materials. Typically, only the book itself is included.
The Rental copy of this book is not guaranteed to include any supplemental materials. You may receive a brand new copy, but typically, only the book itself.
Summary
Written in a clear, engaging style with a straightforward chronological organization,The American Journeyintroduces readers to the key features of American political, social, and economic history. This new edition focuses more closely on the theme of the American journey, showing that our attempt to live up to and with our ideals is an ongoing process that has become ever more inclusive of different groups and ideas.Covering the period of Reconstruction after the Civil War to the present, and including the events of 9/11/2001, prominent coverage is given to politics, religion and the Great Wars. Hundreds of maps, graphs, and illustrations help readers absorb history and bring it to life.For those interested in a comprehensive study of post-Civil War U.S. history that is presented in a flowing, lively narrative.
Table of Contents
Preface
xxiv
Student Tool Kit
xxx
1
(29)

| | |
| --- | --- |
| | Voices from the American Journey: Moctezuma |

2
(1)

| | |
| --- | --- |
| | Native American Societies before 1492 |

3
(6)

| | |
| --- | --- |
| | Paleo-Indians and the Archaic Period |

4
(1)

| | |
| --- | --- |
| | The Development of Agriculture |

4
(1)
5
(1)

| | |
| --- | --- |
| | Mesoamerican Civilizations |

5
(2)

| | |
| --- | --- |
| | North America's Diverse Cultures |

7
(2)
9
(1)
9
(4)

| | |
| --- | --- |
| | Geographical and Political Differences |

11
(1)

| | |
| --- | --- |
| | Family Structure and Religion |

11
(1)

| | |
| --- | --- |
| | European Merchants in West Africa and the Slave Trade |

12
(1)

| | |
| --- | --- |
| | Western Europe on the Eve of Exploration |

13
(2)

| | |
| --- | --- |
| | The Consolidation of Political and Military Authority |

14
(1)

| | |
| --- | --- |
| | Religious Conflict and the Protestant Reformation |

14
(1)
15
(9)
16
(1)

| | |
| --- | --- |
| | Christopher Columbus and the Westward Route to Asia |

17
(1)

| | |
| --- | --- |
| | The Spanish Conquest and Colonization |

18
(4)
22
(1)

| | |
| --- | --- |
| | Cultural Perceptions and Misperceptions |

23
(1)

| | |
| --- | --- |
| | Competition for a Continent |

24
(3)

| | |
| --- | --- |
| | Early French Efforts in North America |

24
(1)

| | |
| --- | --- |
| | English Attempts in the New World |

25
(2)
27
(1)
27
(1)
28
(1)
29
(1)
29
(1)

| | |
| --- | --- |
| | Transplantation, 1600--1685 |

30
(28)

| | |
| --- | --- |
| | Voices from the American Journey: Richard Frethorne |

32
(1)

| | |
| --- | --- |
| | The French in North America |

33
(2)

| | |
| --- | --- |
| | The Quest for Furs and Converts |

33
(1)

| | |
| --- | --- |
| | The Development of New France |

34
(1)

| | |
| --- | --- |
| | The Dutch Overseas Empire |

35
(1)

| | |
| --- | --- |
| | The Dutch East India Company |

35
(1)

| | |
| --- | --- |
| | The West India Company and New Netherland |

35
(1)

| | |
| --- | --- |
| | English Settlement in the Chesapeake |

36
(5)

| | |
| --- | --- |
| | The Ordeal of Early Virginia |

37
(2)

| | |
| --- | --- |
| | The Importance of Tobacco |

39
(1)

| | |
| --- | --- |
| | Maryland: A Refuge for Catholics |

40
(1)

| | |
| --- | --- |
| | Life in the Chesapeake Colonies |

41
(1)

| | |
| --- | --- |
| | The Founding of New England |

41
(6)

| | |
| --- | --- |
| | The Pilgrims and Plymouth Colony |

42
(1)

| | |
| --- | --- |
| | Massachusetts Bay Colony and Its Offshoots |

43
(3)

| | |
| --- | --- |
| | Families, Farms, and Communities in Early New England |

46
(1)

| | |
| --- | --- |
| | Competition in the Caribbean |

47
(2)
48
(1)
48
(1)
49
(6)

| | |
| --- | --- |
| | Early Carolina: Colonial Aristocracy and Slave Labor |

49
(3)

| | |
| --- | --- |
| | Pennsylvania: The Dream of Toleration and Peace |

52
(2)

| | |
| --- | --- |
| | New Netherland Becomes New York |

54
(1)
55
(1)
55
(1)
56
(1)
57
(1)
57
(1)
58
(28)

| | |
| --- | --- |
| | Voices from the American Journey: Olaudah Equiano |

60
(1)
61
(10)

| | |
| --- | --- |
| | Indian Workers in the Spanish Borderlands |

61
(1)
61
(3)

| | |
| --- | --- |
| | Displacing Native Americans in the English Colonies |

64
(1)

| | |
| --- | --- |
| | Bringing Christianity to Native Peoples |

65
(2)

| | |
| --- | --- |
| | After the First Hundred Years: Conflict and War |

67
(4)
71
(8)

| | |
| --- | --- |
| | Labor Needs and the Turn to Slavery |

71
(1)
72
(1)

| | |
| --- | --- |
| | African Slaves in the New World |

73
(3)

| | |
| --- | --- |
| | African-American Families and Communities |

76
(2)
78
(1)

| | |
| --- | --- |
| | European Laborers in Early America |

79
(2)
79
(2)
81
(1)
81
(1)

| | |
| --- | --- |
| | From Then to Now: The Legacy of Slavery |

82
(1)
83
(1)
84
(1)
85
(1)
85
(1)

| | |
| --- | --- |
| | English Colonies in an Age of Empire |

86
(34)

| | |
| --- | --- |
| | Voices from the American Journey: Geroge Washington |

88
(1)

| | |
| --- | --- |
| | Economic Development and Imperial Trade in the British Colonies |

89
(6)
89
(1)

| | |
| --- | --- |
| | The Colonial Export Trade and the Spirit of Enterprise |

90
(2)

| | |
| --- | --- |
| | The Import Trade and Ties of Credit |

92
(1)

| | |
| --- | --- |
| | Becoming More Like England: The Growth of Cities and Inequality |

93
(2)

| | |
| --- | --- |
| | The Transformation of Culture |

95
(5)
95
(1)

| | |
| --- | --- |
| | Shaping Minds and Manners |

96
(1)

| | |
| --- | --- |
| | Colonial Religion and the Great Awakening |

97
(3)

| | |
| --- | --- |
| | The Colonial Political World |

100
(5)

| | |
| --- | --- |
| | The Dominion of New England and the Limits of British Control |

101
(1)

| | |
| --- | --- |
| | The Legacy of the Glorious Revolution |

102
(1)

| | |
| --- | --- |
| | Diverging Politics in the Colonies and Great Britain |

103
(2)
105
(4)

| | |
| --- | --- |
| | British Colonists in the Backcountry |

105
(1)

| | |
| --- | --- |
| | The Spanish in Texas and California |

106
(2)

| | |
| --- | --- |
| | The French along the Mississippi and in Louisiana |

108
(1)
109
(7)

| | |
| --- | --- |
| | Imperial Conflict and the Establishment of an American Balance of Power, 1689--1738 |

109
(2)

| | |
| --- | --- |
| | King George's War Shifts the Balance, 1739--1754 |

111
(1)

| | |
| --- | --- |
| | The French and Indian War, 1754--1760: A Decisive Victory |

112
(3)

| | |
| --- | --- |
| | The Triumph of the British Empire, 1763 |

115
(1)
116
(1)
117
(1)
118
(1)
119
(1)
119
(1)

| | |
| --- | --- |
| | Imperial Breakdown, 1763--1774 |

120
(26)

| | |
| --- | --- |
| | Voices from the American Journey: Eliza Farmer |

122
(1)
123
(6)
123
(2)

| | |
| --- | --- |
| | Dealing with the New Territories |

125
(1)

| | |
| --- | --- |
| | The Status of Native Americans |

125
(2)
127
(1)
128
(1)
129
(2)
129
(1)

| | |
| --- | --- |
| | Taxation and the Political Culture |

129
(1)
130
(1)

| | |
| --- | --- |
| | The Aftermath of the Stamp Act Crisis |

131
(3)
131
(1)
132
(2)
134
(4)
134
(1)
134
(1)
135
(1)
135
(1)
136
(2)
138
(1)
138
(4)

| | |
| --- | --- |
| | Protestantism and the American Response to the Intolerable Acts |

138
(1)

| | |
| --- | --- |
| | The First Continental Congress |

139
(2)

| | |
| --- | --- |
| | The Continental Association |

141
(1)
141
(1)
142
(1)
142
(2)
144
(1)
144
(1)
144
(2)

| | |
| --- | --- |
| | The War for Independence, 1774--1783 |

146
(32)

| | |
| --- | --- |
| | Voices from the American Journey: John Laurens |

148
(1)

| | |
| --- | --- |
| | The Outbreak of War and The Declaration of Independence, 1774--1776 |

149
(7)
149
(1)
149
(1)

| | |
| --- | --- |
| | British Coercion and Conciliation |

149
(1)

| | |
| --- | --- |
| | The Battles of Lexington and Concord |

150
(2)

| | |
| --- | --- |
| | The Second Continental Congress, 1775--1776 |

152
(1)

| | |
| --- | --- |
| | Commander in Chief George Washington |

152
(1)

| | |
| --- | --- |
| | Early Fighting: Massachusetts, Virginia, the Carolinas, and Canada |

152
(2)
154
(1)

| | |
| --- | --- |
| | Religion, Virtue, and Republicanism |

155
(1)
156
(4)
156
(3)

| | |
| --- | --- |
| | Women in the Contending Armies |

159
(1)

| | |
| --- | --- |
| | African-American Participation in the War |

159
(1)

| | |
| --- | --- |
| | Native Americans and the War |

160
(1)

| | |
| --- | --- |
| | The War in the North, 1776--1777 |

160
(2)

| | |
| --- | --- |
| | Britain Hesitates: Crucial Battles in New York and New Jersey |

160
(1)

| | |
| --- | --- |
| | The Year of the Hangman: Victory at Saratoga and Winter at Valley Forge |

161
(1)

| | |
| --- | --- |
| | The War Widens, 1778--1781 |

162
(5)

| | |
| --- | --- |
| | The United States Gains an Ally |

162
(1)

| | |
| --- | --- |
| | Fighting on the Frontier and at Sea |

163
(1)
163
(3)
166
(1)

| | |
| --- | --- |
| | The American Victory, 1782--1783 |

167
(2)
167
(1)

| | |
| --- | --- |
| | The Components of Success |

167
(2)

| | |
| --- | --- |
| | The War and Society, 1775--1783 |

169
(3)
169
(1)

| | |
| --- | --- |
| | Effect of the War on African Americans |

169
(1)

| | |
| --- | --- |
| | The War's Impact on Native Americans |

170
(1)
171
(1)
172
(1)
172
(1)
173
(1)
174
(1)
174
(1)
174
(2)

| | |
| --- | --- |
| | Visualizing The Past: The Rattlesnake as a National Symbol |

176
(2)

| | |
| --- | --- |
| | The First Republic, 1776--1789 |

178
(30)

| | |
| --- | --- |
| | Voices from the American Journey: William Shepard |

180
(1)

| | |
| --- | --- |
| | The New Order of Republicanism |

181
(7)
182
(2)
184
(3)

| | |
| --- | --- |
| | The Articles of Confederation |

187
(1)
188
(6)
188
(1)
189
(2)

| | |
| --- | --- |
| | The Economic Policies of the States |

191
(1)
192
(2)
194
(2)
194
(1)

| | |
| --- | --- |
| | Spain and the Mississippi River |

195
(1)
196
(9)
197
(1)
197
(2)

| | |
| --- | --- |
| | Overview of the Constitution |

199
(2)

| | |
| --- | --- |
| | The Struggle over Ratification |

201
(4)
205
(1)
206
(1)
206
(1)
207
(1)
207
(1)

| | |
| --- | --- |
| | A New Republic and the Rise of Parties, 1789--1800 |

208
(28)

| | |
| --- | --- |
| | Voices from the American Journey: William Maclay |

210
(1)
211
(7)

| | |
| --- | --- |
| | The Uniformity of New England |

213
(1)

| | |
| --- | --- |
| | The Pluralism of the Mid-Atlantic Region |

214
(2)

| | |
| --- | --- |
| | The Slave South and Its Backcountry |

216
(1)
217
(1)
218
(4)

| | |
| --- | --- |
| | ``Mr. President'' and the Bill of Rights |

218
(1)
219
(1)
219
(1)

| | |
| --- | --- |
| | Hamilton and the Public Credit |

220
(1)
221
(1)
222
(6)
222
(2)
224
(1)
225
(1)

| | |
| --- | --- |
| | Treaties with Britain and Spain |

226
(1)

| | |
| --- | --- |
| | The First Partisan Election |

227
(1)

| | |
| --- | --- |
| | The Last Federalist Administration |

228
(4)

| | |
| --- | --- |
| | The French Crisis and the XYZ Affair |

228
(1)
229
(1)

| | |
| --- | --- |
| | The End of the Federalists |

230
(2)
232
(1)
233
(1)
234
(1)
234
(1)
234
(2)

| | |
| --- | --- |
| | The Triumph and Collapse of Jeffersonian Republicanism, 1800--1824 |

236
(28)

| | |
| --- | --- |
| | Voices from the American Journey: Rosalie Calvert |

238
(1)
239
(6)
241
(1)
242
(1)

| | |
| --- | --- |
| | Florida and Western Schemes |

243
(1)

| | |
| --- | --- |
| | Embargo and a Crippled Presidency |

244
(1)

| | |
| --- | --- |
| | Madison and the Coming of War |

245
(4)

| | |
| --- | --- |
| | The Failure of Economic Sanctions |

245
(1)

| | |
| --- | --- |
| | The Frontier and Indian Resistance |

246
(1)
247
(2)
249
(4)
249
(2)

| | |
| --- | --- |
| | Western Victories and British Offensives |

251
(1)

| | |
| --- | --- |
| | The Treaty of Ghent and the Battle of New Orleans |

252
(1)
253
(3)
253
(1)
254
(1)

| | |
| --- | --- |
| | Toward a Continental Empire |

255
(1)
256
(4)
256
(1)
257
(2)
259
(1)
260
(1)
261
(1)
262
(1)
262
(1)
262
(2)

| | |
| --- | --- |
| | The Jacksonian Era, 1824--1845 |

264
(30)

| | |
| --- | --- |
| | Voices from the American Journey: Benjamin B. French |

266
(1)
267
(6)

| | |
| --- | --- |
| | The Extension of White Male Democracy |

267
(3)

| | |
| --- | --- |
| | The Popular Religious Revolt |

270
(2)

| | |
| --- | --- |
| | The Rise of the Jacksonians |

272
(1)
273
(9)
274
(1)
275
(2)
277
(3)
280
(2)
282
(2)
282
(1)
283
(1)
284
(1)

| | |
| --- | --- |
| | The Rise of the Whig Party |

284
(4)
285
(1)
286
(1)
287
(1)
288
(3)
288
(1)
288
(1)
289
(2)
291
(1)
291
(1)
292
(1)
293
(1)
293
(1)

| | |
| --- | --- |
| | Slavery and the Old South, 1800--1860 |

294
(26)

| | |
| --- | --- |
| | Voices from the American Journey: Hannah Crafts |

296
(1)
297
(4)
297
(2)
299
(2)
301
(3)

| | |
| --- | --- |
| | A Period of Economic Adjustment |

302
(2)
304
(1)
304
(5)

| | |
| --- | --- |
| | Work Routines and Living Conditions |

305
(1)
306
(2)
308
(1)
309
(6)

| | |
| --- | --- |
| | The Slaveholding Minority |

309
(3)
312
(1)
313
(2)
315
(1)
315
(1)
316
(1)
316
(1)
317
(1)
318
(1)
318
(1)
318
(2)

| | |
| --- | --- |
| | The Market Revolution and Social Reform, 1815--1850 |

320
(36)

| | |
| --- | --- |
| | Voices from the American Journey: Angelina Grimke |

322
(1)

| | |
| --- | --- |
| | Industrial Change and Urbanization |

323
(13)

| | |
| --- | --- |
| | The Transportation Revolution |

324
(3)
327
(3)

| | |
| --- | --- |
| | The Industrial Revolution |

330
(3)

| | |
| --- | --- |
| | Growing Inequality and New Classes |

333
(3)
336
(4)
337
(1)
337
(1)
338
(1)

| | |
| --- | --- |
| | Backlash against Benevolence |

339
(1)

| | |
| --- | --- |
| | Institutions and Social Improvement |

340
(4)
340
(2)

| | |
| --- | --- |
| | Prisons, Workhouses, and Asylums |

342
(1)
343
(1)

| | |
| --- | --- |
| | A Distinctly National Literature |

344
(1)

| | |
| --- | --- |
| | Abolitionism and Women's Rights |

344
(7)
345
(1)
345
(3)

| | |
| --- | --- |
| | The Women's Rights Movement |

348
(2)
350
(1)
351
(2)

| | |
| --- | --- |
| | From Then to Now: Immigration: An Ambivalent Welcome |

353
(3)
352
(2)
354
(1)
354
(1)
355
(1)
356
(28)

| | |
| --- | --- |
| | Voices from the American Journey: George Catlin |

358
(1)

| | |
| --- | --- |
| | The Agricultural Frontier |

359
(6)
359
(2)
361
(2)
363
(2)

| | |
| --- | --- |
| | The Frontier of the Plains Indians |

365
(4)
365
(2)
367
(1)
368
(1)
369
(7)

| | |
| --- | --- |
| | The Peoples of the Southwest |

370
(1)

| | |
| --- | --- |
| | The Americanization of Texas |

371
(2)

| | |
| --- | --- |
| | The Push into California and the Southwest |

373
(3)

| | |
| --- | --- |
| | Politics, Expansion, and War |

376
(3)
376
(1)
377
(2)
379
(2)

| | |
| --- | --- |
| | From Then to Now: Manifest Destiny and American Foreign Policy |

381
380
(2)
382
(501)
883
383
(1)

| | |
| --- | --- |
| | The Politics of Sectionalism, 1846--1861 |

384
(34)

| | |
| --- | --- |
| | Voices from the American Journey: Harriel Beecher Stowe |

386
(1)

| | |
| --- | --- |
| | Slavery in the Territories |

387
(7)
388
(1)
389
(1)
389
(1)
390
(2)

| | |
| --- | --- |
| | Response to the Fugitive Slave Act |

392
(1)
393
(1)
394
(1)
394
(9)

| | |
| --- | --- |
| | Young America's Foreign Misadventures |

395
(1)

| | |
| --- | --- |
| | Stephen Douglas's Railroad Proposal |

396
(1)
396
(1)
396
(1)

| | |
| --- | --- |
| | Know-Nothings and Republicans: Religion and Politics |

397
(2)
399
(1)
399
(1)

| | |
| --- | --- |
| | The Lecompton Constitution |

400
(1)

| | |
| --- | --- |
| | The Religious Revival of 1857--58 |

401
(1)

| | |
| --- | --- |
| | The Lincoln-Douglas Debates |

401
(2)
403
(11)
403
(2)
405
(2)
407
(2)
409
(1)
409
(1)
410
(1)

| | |
| --- | --- |
| | Lincoln's Views on Secession |

410
(1)

| | |
| --- | --- |
| | Fort Sumter: The Tug Comes |

411
(3)
414

| | |
| --- | --- |
| | From Then to Now: Religion and Politics |

408
(7)
415
(1)
416
(1)
416
(1)
416
(2)

| | |
| --- | --- |
| | Battle Cries and Freedom Songs: The Civil War, 1861--1865 |

418
(40)

| | |
| --- | --- |
| | Voices from the American Journey: Sullivan Ballou |

420
(1)

| | |
| --- | --- |
| | Mobilization, North and South |

421
(5)
421
(2)

| | |
| --- | --- |
| | The North's Advantage in Resources |

423
(1)

| | |
| --- | --- |
| | Leaders, Governments, and Strategies |

424
(2)

| | |
| --- | --- |
| | The Early War, 1861--1862 |

426
(3)
426
(1)
426
(1)

| | |
| --- | --- |
| | Reassessing the War: The Human Toll |

427
(2)
429
(1)

| | |
| --- | --- |
| | Turning Points, 1862--1863 |

429
(10)

| | |
| --- | --- |
| | The Naval War and the Diplomatic War |

430
(1)
430
(1)
431
(3)

| | |
| --- | --- |
| | From Fredericksburg to Gettysburg |

434
(2)

| | |
| --- | --- |
| | Vicksburg, Chattanooga, and the West |

436
(3)

| | |
| --- | --- |
| | The War Transforms the North |

439
(2)

| | |
| --- | --- |
| | Wartime Legislation and Politics |

439
(1)
440
(1)

| | |
| --- | --- |
| | Northern Women and the War |

441
(1)

| | |
| --- | --- |
| | The Confederacy Disintegrates |

441
(3)
442
(1)
442
(1)

| | |
| --- | --- |
| | Southern Women and the War |

443
(1)

| | |
| --- | --- |
| | The Union Prevails, 1864--1865 |

444
(8)

| | |
| --- | --- |
| | Grant's Plan to End the War |

444
(3)

| | |
| --- | --- |
| | The Election of 1864 and Sherman's March |

447
(1)

| | |
| --- | --- |
| | The Road to Appomattox and the Death of Lincoln |

448
(4)
452
(1)
453
(1)
454
(1)
454
(1)
455
(1)

| | |
| --- | --- |
| | Visualizing The Past: The Civil War |

456
(2)

| | |
| --- | --- |
| | Reconstruction, 1865--1877 |

458
(22)

| | |
| --- | --- |
| | Voices from the American Journey: T. Thomas Fortune |

460
(1)

| | |
| --- | --- |
| | White Southerners and the Ghosts of the Confederacy, 1865 |

461
(1)

| | |
| --- | --- |
| | More than Freedom: African American Aspirations in 1865 |

462
(3)
463
(1)

| | |
| --- | --- |
| | ``Forty Acres and a Mule'' |

463
(1)
464
(1)
464
(1)

| | |
| --- | --- |
| | Federal Reconstruction, 1865--1870 |

465
(5)

| | |
| --- | --- |
| | Presidential Reconstruction, 1865--1867 |

465
(3)

| | |
| --- | --- |
| | Congressional Reconstruction, 1867--1870 |

468
(1)

| | |
| --- | --- |
| | Southern Republican Governments |

469
(1)

| | |
| --- | --- |
| | Counter-Reconstruction, 1870--1874 |

470
(2)
470
(1)

| | |
| --- | --- |
| | The Failure of Northern Will |

471
(1)

| | |
| --- | --- |
| | Liberal Republicans and the Election of 1872 |

472
(1)
472
(3)

| | |
| --- | --- |
| | The Democrats' Violent Resurgence |

472
(1)

| | |
| --- | --- |
| | The Weak Federal Response |

473
(1)

| | |
| --- | --- |
| | The Election of 1876 and the Compromise of 1877 |

473
(1)

| | |
| --- | --- |
| | The Memory of Reconstruction |

474
(1)

| | |
| --- | --- |
| | The Failed Promise of Reconstruction |

475
(1)

| | |
| --- | --- |
| | Modest Gains and Future Victories |

475
(1)
475
(2)

| | |
| --- | --- |
| | From Then to Now: African-American Voting Rights in The South |

477
476
(3)
479
(1)
479
(1)
479
(1)

| | |
| --- | --- |
| | A New South: Economic Progression and Social Tradition, 1877--1900 |

480
(30)

| | |
| --- | --- |
| | Voices from the American Journey: Anna J. Cooper |

482
(1)

| | |
| --- | --- |
| | The Newness of the New South |

483
(7)

| | |
| --- | --- |
| | An Industrial and Urban South |

484
(3)

| | |
| --- | --- |
| | The Limits of Industrial and Urban Growth |

487
(2)

| | |
| --- | --- |
| | Farms to Cities: Impact on Southern Society |

489
(1)

| | |
| --- | --- |
| | The Southern Agrarian Revolt |

490
(4)
491
(1)

| | |
| --- | --- |
| | Southern Farmers Organize, 1877--1892 |

491
(2)
493
(1)
494
(2)

| | |
| --- | --- |
| | Church Work and Preserving Memories |

494
(2)
496
(1)
496
(11)

| | |
| --- | --- |
| | The Fluidity of Southern Race Relations, 1877--1890 |

496
(1)
497
(1)
497
(2)
499
(2)
501
(1)

| | |
| --- | --- |
| | A National Consensus on Race |

502
(2)

| | |
| --- | --- |
| | Response of the Black Community |

504
(3)
507
(1)
507
(1)
508
(1)
509
(1)
509
(1)

| | |
| --- | --- |
| | Industry, Immigrants, and Cities, 1870--1900 |

510
(34)

| | |
| --- | --- |
| | Voices from the American Journey: Mary Antin |

512
(1)
513
(12)

| | |
| --- | --- |
| | Inventing Technology: The Electric Age |

514
(2)

| | |
| --- | --- |
| | The Corporation and Its Impact |

516
(2)

| | |
| --- | --- |
| | The Changing Nature of Work |

518
(1)
519
(3)

| | |
| --- | --- |
| | Responses to Poverty and Wealth |

522
(1)
523
(2)
525
(10)
526
(2)
528
(1)
528
(3)
531
(1)

| | |
| --- | --- |
| | Roots of the Great Migration |

532
(3)
535
(5)
535
(2)
537
(1)
538
(1)

| | |
| --- | --- |
| | The Growth of Leisure Activities |

539
(1)
540
(1)
540
(1)
541
(1)
542
(1)
542
(2)

| | |
| --- | --- |
| | Transforming the West, 1865--1890 |

544
(30)

| | |
| --- | --- |
| | Voices from the American Journey: Andrew J. Russell |

546
(1)

| | |
| --- | --- |
| | Subjugating Native Americans |

547
(8)
547
(2)
549
(1)

| | |
| --- | --- |
| | Warfare and Dispossession |

549
(3)

| | |
| --- | --- |
| | Life on the Reservation: Americanization |

552
(3)

| | |
| --- | --- |
| | Exploiting the Mountains: The Mining Bonanza |

555
(3)
555
(2)
557
(1)

| | |
| --- | --- |
| | Using the Grass: The Cattle Kingdom |

558
(4)

| | |
| --- | --- |
| | Cattle Drives and Cow Towns |

558
(2)

| | |
| --- | --- |
| | Rise and Fall of Open-Range Ranching |

560
(2)
562
(1)

| | |
| --- | --- |
| | Working the Earth: Homesteaders and Agricultural Expansion |

562
(7)
562
(3)
565
(1)
566
(3)
569

| | |
| --- | --- |
| | From Then to Now: The Legacy of Indian Americanization |

567
(2)
569
(1)
570
(1)
570
(1)
571
(1)

| | |
| --- | --- |
| | Visualizing The Past: Mythologizing the ``Wild West'' |

572
(2)

| | |
| --- | --- |
| | Politics and Government, 1877--1900 |

574
(28)

| | |
| --- | --- |
| | Voices from the American Journey: Horace and William H. Taft |

576
(2)

| | |
| --- | --- |
| | The Structure and Style of Politics |

578
(4)
578
(1)
579
(2)
581
(1)
582
(3)
583
(1)
583
(1)

| | |
| --- | --- |
| | The Federal Bureaucracy and the Spoils System |

584
(1)

| | |
| --- | --- |
| | Inconsistent State Government |

585
(1)

| | |
| --- | --- |
| | Public Policies and National Elections |

585
(5)
585
(1)

| | |
| --- | --- |
| | The Political Life of the Tariff |

586
(1)

| | |
| --- | --- |
| | The Beginnings of Federal Regulation |

587
(1)
588
(2)
590
(8)

| | |
| --- | --- |
| | Farmers Protest Inequities |

590
(1)
591
(1)

| | |
| --- | --- |
| | The Challenge of the Depression |

592
(4)

| | |
| --- | --- |
| | The Battle of the Standards and the Election of 1896 |

596
(2)
598
(1)
599
(1)
600
(1)
600
(1)
600
(2)

| | |
| --- | --- |
| | The Progressive Era, 1900--1917 |

602
(34)

| | |
| --- | --- |
| | Voices from the American Journey: General Rosalie Jones |

604
(2)
606
(7)

| | |
| --- | --- |
| | The Context of Reform: Industrial and Urban Tensions |

607
(1)
608
(1)
609
(1)
609
(1)

| | |
| --- | --- |
| | Labor's Demand for Rights |

610
(1)

| | |
| --- | --- |
| | Extending the Woman's Sphere |

610
(1)
611
(1)
612
(1)
612
(1)
613
(7)

| | |
| --- | --- |
| | Settlement Houses and Urban Reform |

613
(1)

| | |
| --- | --- |
| | Protective Legislation for Women and Children |

614
(1)

| | |
| --- | --- |
| | Reshaping Public Education |

615
(1)

| | |
| --- | --- |
| | Challenging Gender Restrictions |

616
(1)
616
(1)

| | |
| --- | --- |
| | Social Control and Moral Crusades |

617
(2)
619
(1)

| | |
| --- | --- |
| | Reforming Politics and Government |

620
(4)
620
(1)
621
(2)
623
(1)

| | |
| --- | --- |
| | Progressive State Government |

623
(1)

| | |
| --- | --- |
| | Theodore Roosevelt and the Progressive Presidency |

624
(4)

| | |
| --- | --- |
| | TR and the Modern Presidency |

624
(1)
625
(1)

| | |
| --- | --- |
| | Managing Natural Resources |

625
(1)
626
(1)
627
(1)

| | |
| --- | --- |
| | Woodrow Wilson and Progressive Reform |

628
(3)
628
(1)

| | |
| --- | --- |
| | Implementing the New Freedom |

629
(1)
630
(1)
631
(1)
632
(2)
634
(1)
634
(1)
635
(1)

| | |
| --- | --- |
| | Creating an Empire, 1865--1917 |

636
(28)

| | |
| --- | --- |
| | Voices from the American Journey: Major-General Leonard Wood |

638
(1)
639
(6)

| | |
| --- | --- |
| | Ideological and Religious Arguments |

640
(1)
641
(1)
642
(3)
645
(2)
645
(1)
645
(2)
647
(1)
647
(5)
648
(1)
648
(1)
649
(2)
651
(1)

| | |
| --- | --- |
| | Imperial Ambitions: The United States and East Asia, 1899--1917 |

652
(3)

| | |
| --- | --- |
| | The Filipino-American War |

652
(1)
653
(1)

| | |
| --- | --- |
| | Rivalry with Japan and Russia |

654
(1)

| | |
| --- | --- |
| | Imperial Power: The United States and Latin America, 1899--1917 |

655
(6)
656
(1)

| | |
| --- | --- |
| | Cuba as a U.S. Protectorate |

657
(1)
658
(1)
659
(1)
659
(1)
660
(1)
661
(1)
662
(1)
663
(1)
663
(1)
663
(1)

| | |
| --- | --- |
| | America and the Great War, 1914--1920 |

664
(28)

| | |
| --- | --- |
| | Voices from the American Journey: Ray Stannard Baker |

666
(1)
667
(6)
667
(1)
668
(1)
669
(1)

| | |
| --- | --- |
| | The Diplomacy of Neutrality |

669
(2)

| | |
| --- | --- |
| | The Battle over Preparedness |

671
(1)
672
(1)
672
(1)
673
(5)
674
(1)

| | |
| --- | --- |
| | Women and Minorities: New Opportunities, Old Inequities |

675
(1)
676
(1)
676
(1)
677
(1)

| | |
| --- | --- |
| | Waging War and Peace Abroad |

678
(6)
679
(2)
681
(1)

| | |
| --- | --- |
| | The Paris Peace Conference |

682
(2)
684
(5)
684
(2)

| | |
| --- | --- |
| | Economic Readjustment and Social Conflict |

686
(2)
688
(1)
688
(1)
689
(1)
689
(1)
690
(1)
691
(1)
691
(1)

| | |
| --- | --- |
| | Toward a Modern America, The 1920s |

692
(30)

| | |
| --- | --- |
| | Voices from the American Journey: Upton Sinclair |

694
(2)
696
(3)
696
(1)
697
(1)

| | |
| --- | --- |
| | Open Shops and Welfare Capitalism |

697
(1)
698
(1)

| | |
| --- | --- |
| | The Business of Government |

699
(3)
699
(2)
701
(1)
701
(1)
702
(1)
702
(3)
702
(1)

| | |
| --- | --- |
| | The Great Black Migration |

702
(2)
704
(1)
705
(1)

| | |
| --- | --- |
| | Mass Culture in the Jazz Age |

705
(4)

| | |
| --- | --- |
| | Advertising the Consumer Society |

705
(1)

| | |
| --- | --- |
| | Leisure and Entertainment |

706
(1)
707
(1)
707
(2)
709
(4)

| | |
| --- | --- |
| | Nativism and Immigration Restriction |

709
(1)
710
(1)
711
(1)

| | |
| --- | --- |
| | Old-Time Religion and the Scopes Trial |

712
(1)
713
(2)

| | |
| --- | --- |
| | War Debts and Economic Expansion |

713
(1)
714
(1)
714
(1)

| | |
| --- | --- |
| | Herbert Hoover and the Triumph of the New Era |

715
(1)
715
(1)

| | |
| --- | --- |
| | From Then to Now: The Culture Wars |

716
(1)
717
(1)
718
(1)
719
(1)
719
(1)

| | |
| --- | --- |
| | Visualizing The Past: Advertising and the Modern Woman |

720
(2)

| | |
| --- | --- |
| | The Great Depression and the New Deal, 1929--1939 |

722
(32)

| | |
| --- | --- |
| | Voices from the American Journey: Carlotta Silvas Martine, Eunice Langdon, and Meridel LeSeur |

724
(2)

| | |
| --- | --- |
| | Hard Times in Hooverville |

726
(6)
726
(2)
728
(1)

| | |
| --- | --- |
| | ``Women's Jobs'' and ``Men's Jobs'' |

729
(1)

| | |
| --- | --- |
| | Families in the Depression |

729
(1)

| | |
| --- | --- |
| | ``Last Hired, First Fired'' |

730
(1)
731
(1)

| | |
| --- | --- |
| | Herbert Hoover and the Depression |

732
(2)

| | |
| --- | --- |
| | The Failure of Voluntarism |

732
(1)

| | |
| --- | --- |
| | Repudiating Hoover: The Election of 1932 |

733
(1)
734
(4)
734
(1)
734
(1)
735
(1)

| | |
| --- | --- |
| | The Flight of the Blue Eagle |

736
(1)
736
(2)

| | |
| --- | --- |
| | Consolidating the New Deal |

738
(2)

| | |
| --- | --- |
| | Weeding Out and Lifting Up |

738
(1)
739
(1)

| | |
| --- | --- |
| | The Roosevelt Coalition and the Election of 1936 |

740
(1)

| | |
| --- | --- |
| | The New Deal and American Life |

740
(7)
740
(1)
741
(1)

| | |
| --- | --- |
| | Minorities and the New Deal |

742
(1)

| | |
| --- | --- |
| | The New Deal: North, South, East, and West |

743
(3)

| | |
| --- | --- |
| | The New Deal and Public Activism |

746
(1)
747
(1)
747
(1)
747
(1)
748
(1)

| | |
| --- | --- |
| | Good Neighbors and Hostile Forces |

748
(2)
749
(1)

| | |
| --- | --- |
| | Edging Toward Involvement |

750
(1)
750
(1)
751
(1)
752
(1)
753
(1)
753
(1)
754
(32)

| | |
| --- | --- |
| | Voices from the American Journey: Enrico Fermi |

756
(1)

| | |
| --- | --- |
| | The Dilemmas of Neutrality |

757
(6)
757
(2)
759
(1)
759
(2)

| | |
| --- | --- |
| | Edging Toward Intervention |

761
(1)
762
(1)
763
(1)
763
(3)
763
(2)
765
(1)

| | |
| --- | --- |
| | Retreat and Stabilization in the Pacific |

766
(1)
766
(8)
767
(1)

| | |
| --- | --- |
| | The Enlistment of Science |

767
(1)

| | |
| --- | --- |
| | Men and Women in the Military |

768
(1)
769
(1)

| | |
| --- | --- |
| | Women and Ethnic Minorities in the Workforce |

770
(1)
771
(1)

| | |
| --- | --- |
| | Internment of Japanese Americans |

771
(3)
774
(1)
774
(9)

| | |
| --- | --- |
| | Turning the Tide in Europe |

774
(3)
777
(1)

| | |
| --- | --- |
| | Victory and Tragedy in Europe |

777
(1)
778
(2)
780
(1)
781
(2)
783
(1)
783
(1)
784
(1)
785
(1)
785
(1)

| | |
| --- | --- |
| | The Cold War at Home and Abroad, 1946--1952 |

786
(26)

| | |
| --- | --- |
| | Voices from the American Journey: Bernadette Wheeler |

788
(1)
789
(4)
789
(1)
790
(1)
790
(1)

| | |
| --- | --- |
| | Assembly-Line Neighborhoods |

791
(1)

| | |
| --- | --- |
| | Steps Toward Civil Rights |

792
(1)

| | |
| --- | --- |
| | Consumer Boom and Baby Boom |

792
(1)

| | |
| --- | --- |
| | Truman, Republicans, and the Fair Deal |

793
(2)
793
(1)

| | |
| --- | --- |
| | Whistle-Stopping across America |

794
(1)
795
(1)

| | |
| --- | --- |
| | Confronting the Soviet Union |

795
(4)

| | |
| --- | --- |
| | The End of the Grand Alliance |

796
(1)

| | |
| --- | --- |
| | The Truman Doctrine and the Marshall Plan |

797
(1)
798
(1)
798
(1)
799
(5)
799
(1)
799
(1)

| | |
| --- | --- |
| | NSC-68 and Aggressive Containment |

800
(1)
800
(1)
801
(3)
804
(5)

| | |
| --- | --- |
| | The Communist Party and the Loyalty Program |

805
(1)
805
(1)
806
(1)

| | |
| --- | --- |
| | Senator McCarthy on Stage |

807
(1)

| | |
| --- | --- |
| | Understanding McCarthyism |

808
(1)
809
(1)
809
(1)
810
(1)
811
(1)
811
(1)

| | |
| --- | --- |
| | The Confident Years, 1953--1964 |

812
(32)

| | |
| --- | --- |
| | Voices from the American Journey: Melba Pattillo |

814
(1)
815
(6)

| | |
| --- | --- |
| | What's Good for General Motors |

815
(2)
817
(1)
818
(1)
818
(1)
819
(1)
820
(1)
821
(1)

| | |
| --- | --- |
| | The Underside of Affluence |

821
(1)

| | |
| --- | --- |
| | Facing Off with the Soviet Union |

821
(5)
822
(1)
822
(1)
823
(2)
825
(1)

| | |
| --- | --- |
| | John F. Kennedy and the Cold War |

826
(4)
826
(1)
827
(1)
828
(1)

| | |
| --- | --- |
| | Missile Crisis: A Line Drawn in the Waves |

829
(1)

| | |
| --- | --- |
| | Science and Foreign Affairs |

830
(1)

| | |
| --- | --- |
| | Righteousness Like a Mighty Stream: The Struggle for Civil Rights |

830
(5)

| | |
| --- | --- |
| | Getting to the Supreme Court |

831
(1)
832
(1)
833
(1)

| | |
| --- | --- |
| | The March on Washington, 1963 |

834
(1)
835
(4)
835
(1)
835
(1)
836
(2)

| | |
| --- | --- |
| | War, Peace, and the Landslide of 1964 |

838
(1)
839
(1)
840
(1)
841
(1)
842
(1)
842
(2)

| | |
| --- | --- |
| | Shaken to the Roots, 1965--1980 |

844
(34)

| | |
| --- | --- |
| | Voices from the American Journey: Buzz Aldrin and Neil Armstrong |

846
(1)
847
(8)
848
(2)
850
(2)

| | |
| --- | --- |
| | New Left and Community Activism |

852
(1)

| | |
| --- | --- |
| | Youth Culture and Counterculture |

852
(1)
853
(1)
854
(1)
854
(1)
855
(1)
855
(5)

| | |
| --- | --- |
| | Diagnosing an Urban Crisis |

855
(1)
856
(1)
857
(2)

| | |
| --- | --- |
| | Suburban Independence: The Outer City |

859
(1)

| | |
| --- | --- |
| | The Year of the Gun, 1968 |

860
(2)
860
(1)
860
(1)

| | |
| --- | --- |
| | Violence and Politics: Kennedy, King, and Chicago |

861
(1)

| | |
| --- | --- |
| | Nixon, and Watergate, and the Crisis of the Early 1970s |

862
(7)

| | |
| --- | --- |
| | Getting Out of Vietnam, 1969--1975 |

862
(1)

| | |
| --- | --- |
| | Nixon and the Wider World |

863
(1)
864
(1)

| | |
| --- | --- |
| | Oil, OPEC, and Stagflation |

864
(1)

| | |
| --- | --- |
| | Americans as Environmentalists |

865
(1)

| | |
| --- | --- |
| | From Dirty Tricks to Watergate |

866
(1)
867
(2)

| | |
| --- | --- |
| | Jimmy Carter: Idealism and Frustration in the White House |

869
(4)

| | |
| --- | --- |
| | Carter, Energy, and the Economy |

870
(1)

| | |
| --- | --- |
| | Closed Factories and Failed Farms |

870
(1)

| | |
| --- | --- |
| | Building a Cooperative World |

871
(1)
872
(1)
873
(1)
873
(1)
874
(1)
875
(1)
875
(1)

| | |
| --- | --- |
| | Visualizing The Past: Iconic Images of the Vietnam Era |

876
(2)

| | |
| --- | --- |
| | The Reagan Revolution and a Changing World, 1981--1992 |

878
(34)

| | |
| --- | --- |
| | Voices from the American Journey: Celia Noup |

880
(2)

| | |
| --- | --- |
| | Reagan's Domestic Revolution |

882
(9)
882
(2)
884
(1)

| | |
| --- | --- |
| | Reaganomics: Deficits and Deregulation |

885
(1)

| | |
| --- | --- |
| | Crisis for Organized Labor |

886
(1)
887
(1)

| | |
| --- | --- |
| | Mass Media and Fragmented Culture |

887
(1)
888
(1)

| | |
| --- | --- |
| | Consolidating the Revolution: George Bush |

889
(2)

| | |
| --- | --- |
| | The Second (Short) Cold War |

891
(7)

| | |
| --- | --- |
| | Confronting the Soviet Union |

891
(1)

| | |
| --- | --- |
| | Risky Business: Foreign Policy Adventures |

892
(1)
893
(1)

| | |
| --- | --- |
| | Crisis and Democracy in Eastern Europe |

894
(2)
896
(2)
898
(4)
899
(1)

| | |
| --- | --- |
| | New Americans from around the World |

899
(2)
901
(1)
902
(1)
902
(6)

| | |
| --- | --- |
| | Women's Rights and Public Policy |

903
(1)
904
(1)
904
(2)
906
(2)
908
(1)
909
(1)
910
(1)
910
(1)
911
(1)

| | |
| --- | --- |
| | Complacency and Crisis, 1993--2005 |

912

| | |
| --- | --- |
| | Voices from the American Journey: John McNamara |

914
(1)
915
(7)

| | |
| --- | --- |
| | The Election of 1992: A New Generation |

915
(2)
917
(1)
918
(1)

| | |
| --- | --- |
| | Contract with America and the Election of 1996 |

918
(1)

| | |
| --- | --- |
| | The Dangers of Everyday Life |

919
(2)

| | |
| --- | --- |
| | Morality and Partisanship |

921
(1)
922
(5)
923
(1)
924
(1)
924
(1)
925
(1)
925
(2)
927
(5)
927
(1)

| | |
| --- | --- |
| | Women from the Grassroots to Congress |

928
(1)

| | |
| --- | --- |
| | Minorities at the Ballot Box |

929
(1)
930
(2)

| | |
| --- | --- |
| | Edging into a New Century |

932
(3)
932
(1)
933
(1)
934
(1)
935
(4)
935
(1)
936
(1)

| | |
| --- | --- |
| | Iraq and Conflicts in the Middle East |

937
(4)
941
939
(1)

| | |
| --- | --- |
| | From Then to Now: America's Mission to the World |

940
(1)
941
(1)
942
(1)
942
(1)
943
Appendix
1
(1)
Glossary
1
(1)
Credits
1
(1)
Index
1
(1)
U.S. History Documents CD-ROM
1