Note: Supplemental materials are not guaranteed with Rental or Used book purchases.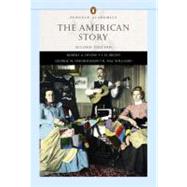 Questions About This Book?
Why should I rent this book?
Renting is easy, fast, and cheap! Renting from eCampus.com can save you hundreds of dollars compared to the cost of new or used books each semester. At the end of the semester, simply ship the book back to us with a free UPS shipping label! No need to worry about selling it back.
How do rental returns work?
Returning books is as easy as possible. As your rental due date approaches, we will email you several courtesy reminders. When you are ready to return, you can print a free UPS shipping label from our website at any time. Then, just return the book to your UPS driver or any staffed UPS location. You can even use the same box we shipped it in!
What version or edition is this?
This is the 2nd edition with a publication date of 7/30/2004.
What is included with this book?
The Used copy of this book is not guaranteed to include any supplemental materials. Typically, only the book itself is included.
The Rental copy of this book is not guaranteed to include any supplemental materials. You may receive a brand new copy, but typically, only the book itself.
Summary
For more than 60 years, instructors and their students have looked to Penguin trade paperbacks for state-of-the-art scholarship, accessibility, and fair prices. Longman, Penguin's sister company, aims to meet those same expectations with textbooks in our Penguin Academics series. We've created the Penguin Academics series with ease of use in mind-the books are conveniently portable and highly readable, with engaging typefaces and interior designs. Concise yet thorough in their coverage of the basics, Penguin Academics titles are ideal for use either by themselves or in combination with other books. A list of related Penguin paperbacks can be found at the back of this and every Penguin Academics title.
Table of Contents
Maps, Figures, and Tables
xiii
Preface
xvii
CHAPTER 1 NEW WORLD ENCOUNTERS
1
(28)

| | |
| --- | --- |
| | Native American Histories Before Conquest |

2
(6)
8
(3)

| | |
| --- | --- |
| | West Africa: Ancient and Complex Societies |

11
(3)

| | |
| --- | --- |
| | Europe on the Eve of Conquest |

14
(2)
16
(5)
21
(2)

| | |
| --- | --- |
| | The English Enter the Competition |

23
(3)

| | |
| --- | --- |
| | An Unpromising Beginning: The Lost Colony |

26
(1)

| | |
| --- | --- |
| | Marketing Dreams of Empire |

27
(2)
CHAPTER 2 ENGLAND'S COLONIAL EXPERIMENTS: THE SEVENTEENTH CENTURY
29
(30)
30
(2)

| | |
| --- | --- |
| | The Chesapeake: The Promise of Wealth |

32
(8)

| | |
| --- | --- |
| | Reforming England in America |

40
(8)

| | |
| --- | --- |
| | Living with Diversity: The Middle Colonies |

48
(3)
51
(3)
54
(2)
56
(2)

| | |
| --- | --- |
| | Rugged and Laborious Beginnings |

58
(1)
CHAPTER 3 PUTTING DOWN ROOTS: FAMILIES IN AN ATLANTIC EMPIRE
59
(22)

| | |
| --- | --- |
| | Sources of Stability: New England Colonies of the Seventeenth Century |

60
(5)
65
(4)

| | |
| --- | --- |
| | Race and Freedom in British America |

69
(4)

| | |
| --- | --- |
| | Commercial Blueprint for Empire |

73
(1)

| | |
| --- | --- |
| | Ruling Elites in Revolt, 1676-1691 |

74
(6)

| | |
| --- | --- |
| | Common Experiences, Separate Cultures |

80
(1)
CHAPTER 4 COLONIES IN AN EMPIRE: EIGHTEENTH-CENTURY AMERICA
81
(28)
82
(1)
83
(1)

| | |
| --- | --- |
| | Ethnic Cultures of the Backcountry |

84
(3)

| | |
| --- | --- |
| | Spanish Borderlands of the Eighteenth Century |

87
(2)

| | |
| --- | --- |
| | British Colonies in an Atlantic World |

89
(4)

| | |
| --- | --- |
| | Religious Revivals in Provincial Societies |

93
(4)

| | |
| --- | --- |
| | Clash of Political Cultures |

97
(3)
100
(7)
107
(2)
CHAPTER 5 THE AMERICAN REVOLUTION: FROM ELITE PROTEST TO POPULAR REVOLT, 1763-1783
109
(30)

| | |
| --- | --- |
| | Contested Meanings of Empire |

110
(5)

| | |
| --- | --- |
| | The Army as Provocation: Eroding the Bonds of Empire |

115
(10)

| | |
| --- | --- |
| | Decision for Independence |

125
(4)

| | |
| --- | --- |
| | Fighting for Independence |

129
(7)
136
(1)
137
(1)
138
(1)
CHAPTER 6 THE REPUBLICAN EXPERIMENT
139
(28)
140
(1)

| | |
| --- | --- |
| | Living in the Shadow of Revolution |

141
(6)

| | |
| --- | --- |
| | The States: Putting Republicanism into Practice |

147
(3)

| | |
| --- | --- |
| | Stumbling Toward a New National Government |

150
(4)

| | |
| --- | --- |
| | Strengthening Federal Authority |

154
(2)

| | |
| --- | --- |
| | "Have We Fought for This?" |

156
(7)

| | |
| --- | --- |
| | Whose Constitution? Struggle for Ratification |

163
(3)
166
(1)
CHAPTER 7 DEMOCRACY IN DISTRESS: THE VIOLENCE OF PARTY POLITICS, 1788-1800
167
(26)
167
(2)

| | |
| --- | --- |
| | Establishing a New Government |

169
(3)

| | |
| --- | --- |
| | Conflicting Visions: Jefferson and Hamilton |

172
(2)

| | |
| --- | --- |
| | Hamilton's Plan for Economic Development |

174
(4)

| | |
| --- | --- |
| | Charges of Treason: The Battle over Foreign Affairs |

178
(4)

| | |
| --- | --- |
| | Popular Political Culture |

182
(3)
185
(5)

| | |
| --- | --- |
| | The Peaceful Revolution: The Election of 1800 |

190
(2)

| | |
| --- | --- |
| | Danger of Political Extremism |

192
(1)
CHAPTER 8 REPUBLICAN ASCENDANCY: THE JEFFERSONIAN VISION
193
(26)

| | |
| --- | --- |
| | Regional Identities in a New Republic |

194
(4)
198
(6)
204
(5)
209
(6)
215
(2)
217
(2)
CHAPTER 9 NATION BUILDING AND NATIONALISM
219
(23)
220
(6)

| | |
| --- | --- |
| | Transportation and the Market Economy |

226
(7)

| | |
| --- | --- |
| | The Politics of Nation Building After the War of 1812 |

233
(9)
CHAPTER 10 THE TRIUMPH OF WHITE MEN'S DEMOCRACY
242
(24)

| | |
| --- | --- |
| | Democracy in Theory and Practice |

243
(6)

| | |
| --- | --- |
| | Jackson and the Politics of Democracy |

249
(8)

| | |
| --- | --- |
| | The Bank War and the Second Party System |

257
(6)

| | |
| --- | --- |
| | Heyday of the Second Party System |

263
(2)
265
(1)
CHAPTER 11 SLAVES AND MASTERS
266
(24)

| | |
| --- | --- |
| | The Divided Society of the Old South |

267
(1)

| | |
| --- | --- |
| | The World of Southern Blacks |

268
(8)

| | |
| --- | --- |
| | White Society in the Antebellum South |

276
(7)

| | |
| --- | --- |
| | Slavery and the Southern Economy |

283
(5)
288
(2)
CHAPTER 12 THE PURSUIT OF PERFECTION
290
(23)

| | |
| --- | --- |
| | The Rise of Evangelicalism |

291
(5)

| | |
| --- | --- |
| | Domesticity and Changes in the American Family |

296
(4)
300
(4)
304
(8)
312
(1)
CHAPTER 13 AN AGE OF EXPANSIONISM
313
(23)
314
(6)

| | |
| --- | --- |
| | Manifest Destiny and the Mexican-American War |

320
(7)
327
(8)
335
(1)
CHAPTER 14 THE SECTIONAL CRISIS
336
(24)
337
(5)

| | |
| --- | --- |
| | Political Upheaval, 1852-1856 |

342
(7)

| | |
| --- | --- |
| | The House Divided, 1857-1860 |

349
(9)
358
(2)
CHAPTER 15 SECESSION AND THE CIVIL WAR
360
(27)
362
(5)
367
(8)
375
(8)
383
(4)
CHAPTER 16 THE AGONY OF RECONSTRUCTION
387
(28)

| | |
| --- | --- |
| | The President Versus Congress |

389
(8)

| | |
| --- | --- |
| | Reconstructing Southern Society |

397
(6)

| | |
| --- | --- |
| | Retreat from Reconstruction |

403
(6)

| | |
| --- | --- |
| | Reunion and the New South |

409
(5)

| | |
| --- | --- |
| | Henry McNeal Turner and the "Unfinished Revolution" |

414
(1)
CHAPTER 17 THE WEST: EXPLOITING AN EMPIRE
415
(24)
416
(1)

| | |
| --- | --- |
| | Crushing the Native Americans |

417
(7)
424
(5)
429
(8)
437
(2)
CHAPTER 18 THE INDUSTRIAL SOCIETY
439
(25)
440
(1)
441
(5)
446
(7)
453
(2)
455
(7)

| | |
| --- | --- |
| | Industrialization's Benefits and Costs |

462
(2)
CHAPTER 19 TOWARD AN URBAN SOCIETY, 1877-1900
464
(26)
465
(8)

| | |
| --- | --- |
| | Social and Cultural Change, 1877-1900 |

473
(10)
483
(5)
488
(2)
CHAPTER 20 POLITICAL REALIGNMENTS IN THE 1890's
490
(27)
491
(5)

| | |
| --- | --- |
| | Republicans in Power: The Billion-Dollar Congress |

496
(2)

| | |
| --- | --- |
| | The Rise of the Populist Movement |

498
(5)

| | |
| --- | --- |
| | The Crisis of the Depression |

503
(4)
507
(3)

| | |
| --- | --- |
| | The Presidential Election of 1896 |

510
(4)

| | |
| --- | --- |
| | The McKinley Administration |

514
(1)

| | |
| --- | --- |
| | A Decade's Dramatic Changes |

515
(2)
CHAPTER 21 TOWARD EMPIRE
517
(25)
519
(7)
526
(8)
534
(7)

| | |
| --- | --- |
| | Outcome of the War with Spain |

541
(1)
CHAPTER 22 THE PROGRESSIVE ERA
542
(25)

| | |
| --- | --- |
| | The Changing Face of Industrialism |

544
(4)
548
(8)

| | |
| --- | --- |
| | Conflict in the Workplace |

556
(4)
560
(6)

| | |
| --- | --- |
| | A Ferment of Discovery and Reform |

566
(1)
CHAPTER 23 FROM ROOSEVELT TO WILSON IN THE AGE OF PROGRESSIVISM
567
(31)

| | |
| --- | --- |
| | The Spirit of Progressivism |

569
(7)

| | |
| --- | --- |
| | Reform in the Cities and States |

576
(3)
579
(3)

| | |
| --- | --- |
| | Roosevelt Progressivism at Its Height |

582
(4)

| | |
| --- | --- |
| | The Ordeal of William Howard Taft |

586
(5)

| | |
| --- | --- |
| | Woodrow Wilson's New Freedom |

591
(5)

| | |
| --- | --- |
| | The Fruits of Progressivism |

596
(2)
CHAPTER 24 THE NATION AT WAR
598
(28)
600
(3)

| | |
| --- | --- |
| | Foreign Policy Under Wilson |

603
(2)
605
(7)
612
(2)
614
(6)
620
(4)
624
(2)
CHAPTER 25 TRANSITION TO MODERN AMERICA
626
(21)

| | |
| --- | --- |
| | The Second Industrial Revolution |

627
(4)

| | |
| --- | --- |
| | City Life in the Jazz Age |

631
(5)
636
(5)
641
(5)
646
(1)
CHAPTER 26 FRANKLIN D. ROOSEVELT AND THE NEW DEAL
647
(25)
648
(3)
651
(8)
659
(3)
662
(5)
667
(3)

| | |
| --- | --- |
| | Evaluation of the New Deal |

670
(2)
CHAPTER 27 AMERICA AND THE WORLD, 1921-1945
672
(28)

| | |
| --- | --- |
| | Retreat, Reversal, and Rivalry |

673
(3)
676
(3)
679
(5)

| | |
| --- | --- |
| | Turning the Tide Against the Axis |

684
(3)
687
(6)
693
(6)

| | |
| --- | --- |
| | The Transforming Power of War |

699
(1)
CHAPTER 28 THE ONSET OF THE COLD WAR
700
(28)
701
(4)
705
(4)
709
(5)
714
(6)

| | |
| --- | --- |
| | Eisenhower Wages the Cold War |

720
(6)
726
(2)
CHAPTER 29 AFFLUENCE AND ANXIETY
728
(17)
730
(2)
732
(4)
736
(3)

| | |
| --- | --- |
| | The Struggle over Civil Rights |

739
(4)

| | |
| --- | --- |
| | The Continuing Civil Rights Movement |

743
(2)
CHAPTER 30 THE TURBULENT SIXTIES
745
(34)

| | |
| --- | --- |
| | Kennedy Intensifies the Cold War |

747
(6)
753
(6)
759
(6)

| | |
| --- | --- |
| | Johnson Escalates the Vietnam War |

765
(4)
769
(5)

| | |
| --- | --- |
| | The Return of Richard Nixon |

774
(3)
777
(2)
CHAPTER 31 A CRISIS IN CONFIDENCE, 1969-1980
779
(25)
780
(5)
785
(2)
787
(5)

| | |
| --- | --- |
| | Private Lives-Public Issues |

792
(4)
796
(2)

| | |
| --- | --- |
| | The Decline of American Power |

798
(6)
CHAPTER 32 THE REPUBLICAN RESURGENCE, 1980-1992
804
(27)
806
(5)
811
(3)
814
(6)
820
(3)

| | |
| --- | --- |
| | Passing the Torch to Bush |

823
(5)
828
(3)
CHAPTER 33 AMERICA IN FLUX
831

| | |
| --- | --- |
| | The Changing American Population |

833
(7)
840
(8)
848
(5)
853
(5)
858
(11)
869
(1819043304)
APPENDIX
A-1

| | |
| --- | --- |
| | The Declaration of Independence |

A-3

| | |
| --- | --- |
| | The Constitution of the United States of America |

A-6

| | |
| --- | --- |
| | Amendments to the Constitution |

A-14
A-21
A-27
A-40

| | |
| --- | --- |
| | Political and Physical Map of the United States |

A-60

| | |
| --- | --- |
| | Political Map of the World |

A-62
Credits
C-1
Index
I-1