Note: Supplemental materials are not guaranteed with Rental or Used book purchases.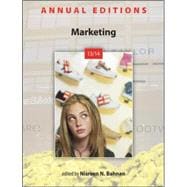 Questions About This Book?
Why should I rent this book?
Renting is easy, fast, and cheap! Renting from eCampus.com can save you hundreds of dollars compared to the cost of new or used books each semester. At the end of the semester, simply ship the book back to us with a free UPS shipping label! No need to worry about selling it back.
How do rental returns work?
Returning books is as easy as possible. As your rental due date approaches, we will email you several courtesy reminders. When you are ready to return, you can print a free UPS shipping label from our website at any time. Then, just return the book to your UPS driver or any staffed UPS location. You can even use the same box we shipped it in!
What version or edition is this?
This is the 36th edition with a publication date of 1/28/2013.
What is included with this book?
The Used copy of this book is not guaranteed to include any supplemental materials. Typically, only the book itself is included.
The Rental copy of this book is not guaranteed to include any supplemental materials. You may receive a brand new copy, but typically, only the book itself.
Summary
The Annual Editions series is designed to provide convenient, inexpensive access to a wide range of current articles from some of the most respected magazines, newspapers, and journals published today. Annual Editions are updated on a regular basis through a continuous monitoring of over 300 periodical sources. The articles selected are authored by prominent scholars, researchers, and commentators writing for a general audience. Annual Editions volumes have a number of organizational features designed to make them especially valuable for classroom use: a general introduction; an annotated table of contents; a topic guide; an annotated listing of supporting World Wide Web sites; Learning Outcomes and a brief overview at the beginning of each unit; and a Critical Thinking section at the end of each article. Each volume also offers an online Instructor's Resource Guide with testing materials. Using Annual Editions in the Classroom is a general guide that provides a number of interesting and functional ideas for using Annual Editions readers in the classroom. Visit www.mhhe.com/annualeditions for more details.
Table of Contents
Preliminary Table of Contents
Annual Edition: Marketing 13/14
Preface
Series
Correlation Guide
Topic Guide
Internet References
UNIT 1: Marketing in the 2000s and Beyond
Overview
Part A. Changing Perspectives
1. Marketing in 2012: The End of the Middle?, Christine Berkner, Marketing News, January 31, 2012
Marketplace watchers proclaim that the recession in the American economy may call for a new definition of the middle class, prompting many marketers to shift everything within their marketing mixes.
2. Hot Stuff: Make These Top Trends Part of Your Marketing Mix, Gwen Moran, Entrepreneur, August 2006
Gwen Moran uncovers some hot trends in marketing and suggests ways that these trends should be part of one's marketing mix.
3. Evolve, Chris Penttila, Entrepreneur, May 2009
Chris Penttila provides seven ways game changers can pull levers that affect a market or create an entirely new one.
4. The Unmarketables, Piet Levy, John N. Frank, and Allison Enright, Marketing News, July 30, 2009
For brands and businesses that have fallen out of favor with customers, marketers have to craft messages and promotions that can revitalize lackluster images.
5. Six Strategies for Successful Niche Marketing, Eric K. Clemons, Paul F. Nunes, and Matt Reilly, The Wall Street Journal, May 23, 2010
The article supplies thoughtful ideas of how to become successful in niche marketing.
6. The Branding Sweet Spot, Kevin Lane Keller and Frederick E. Webster, Jr., Marketing Management, July/August 2009
One of the realities of modern brand marketing is that many of the decisions that marketers make with respect to their brands are seemingly characterized by conflicting needs.
Part B. The Marketing Concept
7. Marketing Myopia (with Retrospective Commentary), Theodore Levitt, Harvard Business Review, September/October 1975
According to Theodore Levitt, shortsighted managers are unable to recognize that there is no such thing as a growth industry—as the histories of the railroad, movie, and oil? industries show. To survive, he says, a company must learn to apply the marketing concept: to think of itself not as producing goods or services, but as buying customers.
8. Putting Customers First: Nine Surefire Ways to Increase Brand Loyalty, Kyle LaMalfa, Sales & Marketing Management, January/February 2008
Kyle LaMalfa explores nine surefire ways to increase customers' brand loyalty.
9. Making the Most of Customer Complaints, Stefan Michel, David Bowen, and Robert Johnston, The Wall Street Journal, September 22, 2008
Customers are constantly judging companies for service failures large and small, from a glitch-ridden business-software company to a hamburger served cold.
10. When Service Means Survival, Jena McGregor, Bloomberg BusinessWeek, March 2, 2009
Keeping customers happy is more critical than ever. Service champs economize on everything but TLC.
11. Become the Main Attraction, Piet Levy, Marketing News, July 30, 2010
Piet Levy gives some good suggestions for successful event marketing.
Part C. Services and Social Marketing
12. How to Make Marketing Brilliance, Jason Daley, Entrepreneur, February 2011
This article provides a look at the best marketing moves of 2010.
13. Imaginative Service, Chip R. Bell and John R. Patterson, Leadership Excellence, May 2009
The authors discuss ways to deliver unique value and faster service to meet and exceed customer expectations.
14. Walking the Talk, Katherine Ling, Marketing News, March 15, 2012
Eco-minded retailer, Patagonia, caused a stir with its recent "conscious-consumption'' holiday campaign that told consumers not to buy the featured product.
Part D. Marketing Ethics and Social Responsibility
15. Honest Innovation, Calvin L. Hodock, Marketing Management, March/April 2009
Ethics issues in new product development could be stalling innovation growth.
16. It's Hard to Be Good, Alison Beard and Richard Hornik, Harvard Business Review, November 2011
The article chronicles five companies whose success is built on responsible business practices.
UNIT 2: Research, Markets, and Consumer Behavior
Overview
Part A. Market Research
17. A Step-by-Step Guide to Smart Business Experiments, Eric T. Anderson and Duncan Simester, Harvard Business Review, March 2011
Every company can profit from testing customers' reactions to change. The authors provide companies guidance on how to start.
18. Know What Your Customers Want Before They Do, Thomas H. Davenport, Leandro Dalle Mule and John Lucker, Harvard Business Review, December 2011
Retailers need to target customers with the right deal at the right time. Here's how to nail the "next best offer.''
Part B. Markets and Demographics
19. Respect Your Elders, Tom Stein and Tim Devaney, Marketing News, April 30, 2012
Digital marketing techniques may be young and flashy, but conventional marketing strategies have not lost their impact. The ideal modern marketing mix makes room for both.
20. Marketing to Kids Gets More Savvy with New Technologies, Bruce Horovitz, USA Today, August 2011
This article tackles the sensitive issue of the increased practice of targeted advertising to tech-savvy children.
21. It's Cooler than Ever to Be a Tween, Sharon Jayson, USA Today, February 4, 2009
The tweens are a hot market—they're complicated, and there are two in the White House.
22. Segmenting the Base of the Pyramid, V. Kasturi Rangan, Michael Chu, and Djordjija Petkoski, Harvard Business Review, June 2011
Decent profits can be made at the base of the pyramid if companies link their own financial success with that of their constituencies, whereby these constituencies acquire basic services and grow more affluent.
Part C. Consumer Behavior
23. Can More Information be a Bad Thing?, Robert S. Duboff, Marketing Management, Summer 2012
Despite researchers' best efforts, consumer decision-making will always have subjective components.
24. The Tyranny of Choice: You Choose, The Economist, December 18, 2010
If you can have everything in 57 varieties, making decisions becomes hard work.
25. Tapping the Untapped, Diana Derval, Marketing Management, Spring 2012
Marketers can learn from product preferences that are simply linked to consumers' physiology.
UNIT 3: Developing and Implementing Marketing Strategies
Overview
26. The CMO and the Future of Marketing, George S. Day and Robert Malcolm, Marketing Management, Spring 2012
This article examines how the roles, responsibilities and influence of the chief marketing officer will evolve in the future.
Part A. Product
27. Innovate or Die, Stephen C. Harper and Thomas W. Porter, Industrial Engineer, September 2011
Many companies are not as innovative as they could be because their search for market opportunities is too narrow and they fail to funnel innovation into their product and process development.
28. Brand Integrity, Tom Peters and Valarie Willis, Leadership Excellence, May 2009
The authors advocate that excellence is achieved when the brand, the talent, and the customer experience are all in alignment.
29. Brand Apathy Calls for New Methods: Turn Customer Preference from "No Brand'' to "Some Brand'', Don E. Schultz, Marketing Management, Winter 2010
Building market share requires a new set of tools and brand strategies designed to shift ongoing consumer preference and purchase from competitive brands to yours.
30. Branding's Big Guns, Paula Andruss, Entrepreneur, April 2012
This article chronicles the success of the 10 most trusted U.S. brands that have become household names.
31. Playing Well Together, Jason Daley, Entrepreneur, April 2012
Emerging cobranding concepts prove that strategic business combinations can cut costs and broaden the customer base
Part B. Pricing
32. Competing against Free, David J. Bryce, Jeffrey H. Dyer, and Nile W. Hatch, Harvard Business Review, June 2011
Free offerings are rapidly spreading beyond online markets to the physical, brick and mortar world. The authors give pointers on how incumbents can fight back.
33. Ditch the Discounts, Rafi Mohammed, Harvard Business Review, January/February 2011
The author discusses pricing strategies and tactics that are more appropriate for economic recovery than the adaptive pricing companies adopted during the recession
Part C. Distribution
34. The Devolution of Marketing: Is America's Marketing Model Fighting Hard Enough to Keep Up?, Andrew R. Thomas and Timothy J. Wilkinson, Marketing Management, Spring 2011
This article argues that the current American marketing model is dysfunctional, and small and medium-sized businesses operate under a misconceived ideology of producing and selling.
35. In Lean Times, Retailers Shop for Survival Strategies, Jayne O'Donnell, USA Today, February 28, 2008
During the difficult economic times, according to the author, retailers are in search of tenable survival strategies.
36. The Rebirth of Retail, Jason Ankeny, Entrepreneur, March 2011
This article discusses the inspiration and vision behind Shopkick, a new shopping application.
Part D. Promotion
37. Marketing Communication in a Digital Era, Donna L. Hoffman and Thomas P. Novak, Marketing Management, Fall 2011
Marketers should focus efforts on emerging social, mobile and local trends
38. Selling Green, Matt Villano, Entrepreneur, November 2011
A five-step guide to correctly market a business as green is presented here.
39. What's Your Social Media Strategy?, H. James Wilson et al., Harvard Business Review, July/August 2011
This study describes four ways companies are using technology to form connections.
40. Advertising's New Campaign, Jennifer Wang, Entrepreneur, April 2012
The author discusses BlogFrog's new advertising campaign which capitalizes on the massive influence of mom bloggers with its brand-sponsored communities.
UNIT 4: Global Marketing
Overview
41. Emerging Lessons, Madhubalan Viswanathan, José Antonio Rosa, and Julie A. Ruth, The Wall Street Journal, October 20, 2008
For multinational companies, understanding the needs of poorer consumers can be both profitable and socially responsible.
42. KFC's Radical Approach to China, David E. Bell and Mary L. Shelmen, Harvard Business Review, November 2011
To succeed, the fast-food giant had to go beyond adapting and localizing their offerings to throw out its U.S. business model.
43. Retail Doesn't Cross Borders, Marcel Corstjens and Rajiv Lal, Harvard Business Review, April 2012
In contrast to other industries, grocery retail is still dominated by local players in most countries. International players are almost entirely absent from even the largest retail markets, and every grocery retailer that has ventured overseas has failed as often as it has succeeded.
Glossary
Test-Your-Knowledge Form