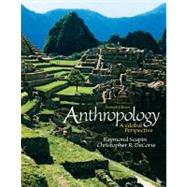 Questions About This Book?
Why should I rent this book?
Renting is easy, fast, and cheap! Renting from eCampus.com can save you hundreds of dollars compared to the cost of new or used books each semester. At the end of the semester, simply ship the book back to us with a free UPS shipping label! No need to worry about selling it back.
How do rental returns work?
Returning books is as easy as possible. As your rental due date approaches, we will email you several courtesy reminders. When you are ready to return, you can print a free UPS shipping label from our website at any time. Then, just return the book to your UPS driver or any staffed UPS location. You can even use the same box we shipped it in!
What version or edition is this?
This is the 7th edition with a publication date of 7/11/2011.
What is included with this book?
The Used copy of this book is not guaranteed to include any supplemental materials. Typically, only the book itself is included.
The Rental copy of this book is not guaranteed to include any supplemental materials. You may receive a brand new copy, but typically, only the book itself.
The eBook copy of this book is not guaranteed to include any supplemental materials. Typically only the book itself is included.
Summary
Societal Organization and Globalization in Anthropology   Anthropology introduces students to the four fields of anthropology. It integrates historical, biological, archaeological, and global approaches with ethnographic data available from around the world. Additionally, information is drawn from both classic and recent research in the field and reflects the current state-of-the-art understanding of social and cultural changes.   Using an applied perspective,  Anthropology demonstrates how anthropologists use research techniques and methods to help solve practical problems, thus showing students how anthropology is relevant to improving human societies.   Teaching and Learning Experience   Personalize Learning- MyAnthroLabdelivers proven results in helping students succeed, provides engaging experiences that personalize learning, and comes from a trusted partner with educational expertise and a deep commitment to helping students and instructors achieve their goals.   Improve Critical Thinking -Critical Perspective boxes ask students to step into an anthropologists shoes and use their own reasoning and judgment to approach and analyze problems that often arise in research situations.   Engage Students - Applying Anthropologyboxes show students that anthropological research helps solve problems that are currently faced by today's societies.  Anthropologists at Workboxes profile prominent anthropologists, providing real life examples of many issues covered in the chapters.   Support Instructors -Teaching your course just got easier!  You can Create a Customized Text or use our Instructor's Manual, Electronic ;MyTest ; Test Bank or PowerPoint Presentation Slides.     Note:MyAnthroLab does not come automatically packaged with this text. To purchase MyAnthroLab, please visitwww.MyAnthroLab.comor you can purchase a valuepack of the text + MyAnthroLab (VP ISBN-10: 0205185843, VP ISBN-13: 9780205185849)  
Author Biography
In This Section:
I. Author Bio
II. Author Letter
I. Author Bio
Raymond Scupin is Professor of Anthropology and International Studies in Lindenwood University. He received his B.A. degree in history and Asian studies, with a minor in anthropology, from the University of California- Angeles. He completed his M.A. and Ph. D degrees in anthropology at the University of California-Santa Barbara. Dr.Scupin is truly a four-field anthropologist. During graduate school, Dr. Scupin did archaeological and ethnohistorical research on Native Americans in the Santa Barbara region. He did extensive ethnographic fieldwork in Thailand with a focus on understanding the ethnic and religious movements among the Muslin minority. In addition, he taught linguistics and conducted linguistic research while based at a Thai University.
Dr.Scupin has been teaching undergraduate courses in anthropology for more than 30 years at a variety of academic institutions, including community colleges, research universities, and a four-year liberal arts university. Thus, he has taught a very broad spectrum of undergraduate students. Through his teaching experience, Dr.Scupin was prompted to write this textbook, which would allow a wide range of undergraduate students to understand the holistic and global perspectives of the four-field approach in anthropology. In 1999, Dr.Scupin received the Missouri Governor's Award for Teaching Excellence.
Dr.Scupin has published many studies on his ethnographic research in Thailand. He recently returned to Thailand and other countries of Southeast Asia to update his ethnographic data on Islamic trends in that area, an increasingly important topic in the post 9/11 world. He is a member of many professional associations, including the American Anthropological Association, the Asian Studies Association, and the Council of Thai Studies. Dr, Scupin has recently authored Religion and culture: An Anthropological Focus and Race and Ethnicity: An Anthropological Focus on the U.S. and the World, and Peoples and Cultures of Asia, all published by Prentice Hall Press.
Christopher DeCorse is Professor and Chair of the Anthropology Department at the Maxwell School of Syracuse University. He recieved a Ph.D. from the University of California, Los Angeles in 1989.
Dr. DeCorse is an archaeologist with research interests in culture contact and change, material culture studies, and general anthropology. His primary area of research has been in the archaeology, ethnohistory, and ethnography of sub-Saharan Africa. His field experience includes sites in the Gambia, Ghana, Ivory Coast, Liberia, Mali, Sierra Leone, Senegal and Togo. His most recent archaeological research has focused on the African settlement at Elmina, Ghana, the site of the first and largest European trade post established in sub-Saharan Africa.
His other principal publications include the Record of the Past: An introduction to Physical Anthropology and Archaeology (Prentice Hall 2000), West Africa during the Atlantic Slave Trade: Archaeological Perspectives, edited (Leicester University Press 2001), and An Archaeology of Elmina: Africans and Europeans on the Gold Coast (Smithsonian Institution Press 2001).
II. Author Letter
Dear Colleague
We would like to introduce you to some of the new features in the seventh edition of Anthropology: A Global Perspective. This textbook was inspired by one of the first anthropology textbooks published by Pearson Education authored by the late Eric Wolf who emphasized that anthropology has always been scientific and humanistic. Wolf said that "anthropology is both the most scientific of the humanities and the most humanistic of the sciences." (1964:88). We think that this perspective is as relevant today as ever before. Eric was kind enough to offer suggestions in developing the first edition of this textbook and we have continued to emphasize his holistic and global focus. We emphasize what we call the "synthetic-complementary approach" that views the scientific method and the methods within the humanities as complementary and suggest that both perspectives are needed to understand human behavior and cultures.
To achieve our holistic and global focus with coverage of both the classic and the most current research in anthropology, we have had the assistance of many anthropologists who have used and reviewed our textbook for this seventh edition. We have updated and refined all of our chapters, drawing on the most current research.
We invite you to consider this new edition of Anthropology: A Global Perspective to introduce your students to the most current, interesting, and exciting research in our field. You will be able to demonstrate how important anthropological research is to understanding the human condition in the past and the present.
Sincerely Yours,
Raymond Scupin
Lindenwood University
rscupin@lindenwood.edu
Christopher DeCorse
Syracuse University
crdecors@maxwell.syr.edu
Table of Contents
BRIEF TABLE OF CONTENTS:
Part I: Basic Concepts in Anthropology
Chapter 1: Introduction to Anthropology
Chapter 2: The Record of the Past
Chapter 3: Evolution
Part II: Physical Anthropology
Chapter 4: The Primates
Chapter 5: Hominid Evolution
Chapter 6: Human Variation
Part III: Archaeology
Chapter 7: Paleolithic Cultures
Chapter 8: The Origins of Domestication and Settled Life
Chapter 9: The Rise of the State and Complex Society
Part IV: Basic Concepts of Culture and Society
Chapter 10: Culture
Chapter 11: The Process of Enculturation: Psychological and Cognitive Anthropology
Chapter 12: Language
Chapter 13: Anthropological Explanations
Chapter 14: Analyzing Sociocultural Systems
Part V: Studying DIfferent Societies
Chapter 15: Band Societies
Chapter 16: Tribes
Chapter 17: Chiefdoms
Chapter 18: Agricultural States
Chapter 19: Industrial States
Part VI: Consequences of Globalization
Chapter 20: Globalization, Culture, and Indigenous Societies
Chapter 21: Globalization in Latin America, Africa, and the Caribbean
Chapter 22: Globalization in the Middle East and Asia
PART VII: Anthropology and the Global Future
Chapter 23: Race and Ethnicity
Chapter 24: Contemporary Global Trends
Chapter 25: Applied Anthropology
Excerpts
Preface Preface Educational Goals and Orientation of This Text The world has become a small place. Global communications, international trade, geopolitical events with worldwide impact, and ease of travel have brought people and cultures into more intimate contact than ever before, forcing this generation of students to become more knowledgeable about societies other than their own. This textbook is grounded in the belief that an enhanced global awareness is essential for people preparing to take their place in the fast-paced, increasingly interconnected world of the twenty-first century. Anthropology is ideally suited to introduce students to a global perspective. Through exploring the range of human diversity each of the subfields of anthropology helps liberate students from a narrow, parochial view and enables them to appreciate the full sweep of the human condition. The anthropological perspective, which stresses critical-thinking, the evaluation of competing hypotheses, and the skills to generalize from specific data, contributes significantly to a well-rounded education. This text engages readers in anthropology by delving into both classic and current research in the field. ThisItIIreflects a commitment to anthropology¿s holistic and integrative approach. It spells out how the four basic subfields of anthropology¿physical anthropology, archaeology, linguistics, and ethnology¿together yield a comprehensive understanding of humanity. Because the subfields often overlap, insights from all of them are woven together to reveal the holistic fabric of a particular society or the threads uniting all of humanity. In examining anthropological research, this text often refers to research conducted in other fields. CContemporary anthropologists draw on the findings of biologists, paleontologists, geologists, economists, historians, psychologists, sociologists, political scientists, religious studies specialists, philosophers, and researchers in other areas whose work sheds light on anthropological inquiry. In addition to enlarging the scope of the text, exploring interactions between anthropology and other fields sparks the critical imagination that brings the learning process to life. The comparative approach, another cornerstone of the anthropological perspective, is also highlighted in this text. When anthropologists assess fossil evidence, artifacts, languages, or cultural beliefs and values, they weigh comparative evidence, while acknowledging the unique elements of each case, society or culture. The text casts an inquiring eye on materials from numerous geographical regions and historical eras to enrich student understanding. A diachronic approach also characterizes this book. In evaluating human evolution, prehistoric events, language divergence, or developments in social structure, anthropologists must rely on models that reflect changes through time, so this diachronic orientation suffuses the text. Three Unifying Themes of This Text In the previous edition of this textbook we emphasized three unifying themes that structured the material presented. These have been retained and expanded in this seventh edition. The first two themes we introduce students toarethediversity of human societiesand cultural patterns the world over and thesimilarities that make all humans fundamentally alike. To achieve these two objectives, we pay as much attention to universal human characteristics as we do to local cultural contexts and conditions. We emphasize the growing interconnectedness of humanity and both the positive and negative consequences of this reality.¿We draw on anthropological studies to discover how people are responding to the process of globalization. The third theme, which we emphasize more prominently in this edition, focuses on the interconnections between the sciences and humanities within anthropology. We call this thesynthetic-complementary approach, which views the scientific method and the methods in the humanities as complementary and suggests that one is incomplete without the other. This theme had been mentioned in previous editions, but we make it much more of a centerpiece in this edition. This third important theme dovetails with the two other themes, demonstrating how human behavior is both unique to a specific cultures, and yet also universal. Several decades ago, iin another anthropology textbook published by Prentice Hall (1964), the late Eric Wolf emphasized that anthropologyhasalways had one foot in the sciences and one foot in the humanities. This observation is evermore true today. Wolf said, ¿Anthropology is both the most scientific of the humanities and the most humanistic of the sciences¿ (1964, 88). Eric was kind enough to give us suggestions in developing this textbook and we would like to carry on the tradition that Eric Wolf accentuated in his work. One of the important goals in this edition is to further highlight the fundamental importance of the synthetic-complementary approach to science and the humanities in anthropology. Some anthropologists have argued that the scientific approach is not suitable for assessing and interpreting human behavior and culture, whereas others believe that the humanistic approach is not appropriate for developing general cross-cultural and causal explanations about human behavior and culture. This has led to textbooks that focus either on one or the other approach. In this book, we highlight how the interpretive-humanistic perspective is complementary to the scientific method, which seeks general cross-cultural and causal explanations for human behavior and culture. The interpretive-humanistic perspective provides insight into the specifics of human behavior within differ