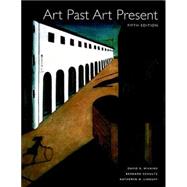 Questions About This Book?
Why should I rent this book?
Renting is easy, fast, and cheap! Renting from eCampus.com can save you hundreds of dollars compared to the cost of new or used books each semester. At the end of the semester, simply ship the book back to us with a free UPS shipping label! No need to worry about selling it back.
How do rental returns work?
Returning books is as easy as possible. As your rental due date approaches, we will email you several courtesy reminders. When you are ready to return, you can print a free UPS shipping label from our website at any time. Then, just return the book to your UPS driver or any staffed UPS location. You can even use the same box we shipped it in!
What version or edition is this?
This is the 5th edition with a publication date of 1/1/2009.
What is included with this book?
The Used copy of this book is not guaranteed to include any supplemental materials. Typically, only the book itself is included.
The Rental copy of this book is not guaranteed to include any supplemental materials. You may receive a brand new copy, but typically, only the book itself.
Summary
HIGHLIGHTS OF THE NEW EDITION This new fifth edition of Art Past Art Present builds on its reputation for balanced coverage of global art, with new sect in Chapter 3 "Ancient Art," on the Olmec in Mesoamerica, Nomadic Art in Siberia, the Han Dynasty in China, and Dongson Culture in Vietnam. Chapter 4, "Art from 200-1400," no", includes Moai Ancestor Figures from Polynesia, an The Great Mosque at Jenne, while later chapters see new units on Machu Picchu, The Taj Mahal, and eighteenth-century art in Korea. Coverage of the twentieth and twenty-first centuries has been comprehensively revised and expanded, in Chapter 10 "Art from 1900-1949," Chapter 11 "Art from 1950-1999," and the newly created Chapter 12 "Art in the Nee Millennium," which includes such works as Mariko Mori's Wave UFO, and Bill Viola's Five Angels for the Millennium.
Author Biography
Bernard Schultz is Dean of the College of Creative Arts, Director of the Creative Arts Center and Professor of Art History at West Virginia University.
Table of Contents
Getting Started
xii
1
(22)
2
(2)
3
(1)
4
(4)
4
(1)

| | |
| --- | --- |
| | Art, Time, and the Cycles of Life |

4
(1)
5
(3)
8
(10)
8
(4)
12
(2)
14
(1)

| | |
| --- | --- |
| | Analyzing Installation Art |

15
(1)

| | |
| --- | --- |
| | Analyzing Painting and Related Media |

15
(3)

| | |
| --- | --- |
| | Art and Artists in History |

18
(5)

| | |
| --- | --- |
| | Artists in Ancient Greece and Rome |

18
(1)

| | |
| --- | --- |
| | Artists in the Middle Ages in Europe |

19
(1)
19
(1)

| | |
| --- | --- |
| | Western Artists from the Renaissance until Today |

19
(2)
21
(1)
21
(2)
23
(10)

| | |
| --- | --- |
| | Introduction to Prehistoric Art |

24
(9)
24
(1)

| | |
| --- | --- |
| | The Discovery of Paleolithic Painting |

24
(1)
25
(2)
27
(1)

| | |
| --- | --- |
| | Neolithic Art and Architecture |

27
(3)

| | |
| --- | --- |
| | Prehistoric Art and the Prehistoric Artist |

30
(3)
33
(104)

| | |
| --- | --- |
| | Introduction to Ancient Art |

34
(4)
35
(1)
36
(1)
37
(1)

| | |
| --- | --- |
| | Art Past/Art Present: The Concept of the Classical in the West |

37
(1)
38
(4)
42
(4)
42
(2)
44
(1)
44
(1)
45
(1)

| | |
| --- | --- |
| | Ancient Egyptian Art: The Palette of Narmer |

46
(2)

| | |
| --- | --- |
| | Technique: Relief Sculpture |

46
(2)
48
(2)
50
(4)

| | |
| --- | --- |
| | Technique: Post-and-Lintel Construction |

52
(1)

| | |
| --- | --- |
| | Technique: How to Read Architectural Diagrams |

53
(1)

| | |
| --- | --- |
| | Egyptian Tomb Paintings and Painted Reliefs |

54
(2)

| | |
| --- | --- |
| | Technique: Figure--Ground Relationships |

55
(1)

| | |
| --- | --- |
| | The Indus Valley Civilization |

56
(2)

| | |
| --- | --- |
| | Aegean Art: Minoan and Mycenaean |

58
(4)

| | |
| --- | --- |
| | Ancient China: The Shang Dynasty |

62
(2)

| | |
| --- | --- |
| | Technique: Chinese Piece-Mold Bronze Casting |

63
(1)

| | |
| --- | --- |
| | Assyrian and Early Persian Art |

64
(2)
66
(2)
68
(2)
70
(4)
70
(2)

| | |
| --- | --- |
| | Intellectual and Scientific Activities |

72
(1)
73
(1)
73
(1)
73
(1)
74
(2)

| | |
| --- | --- |
| | The Development of Greek Sculpture |

76
(8)

| | |
| --- | --- |
| | Technique: Greek Lost-Wax Bronze Casting |

79
(2)

| | |
| --- | --- |
| | Technique: Contrapposto in Sculpture |

81
(1)

| | |
| --- | --- |
| | Technique: The Classical Orders |

82
(1)

| | |
| --- | --- |
| | Art Past/Art Present: The Impact of the Ancient Greek Orders |

82
(2)
84
(2)

| | |
| --- | --- |
| | Technique: Greek Temple Construction |

85
(1)
86
(4)

| | |
| --- | --- |
| | Nomadic Art in Siberia: Pazyryk |

90
(4)
94
(2)
96
(4)
97
(1)

| | |
| --- | --- |
| | Art of the Hellenistic Period |

97
(1)
98
(1)

| | |
| --- | --- |
| | Hellenistic Sculpture in Pergamon |

99
(1)
100
(2)
102
(4)

| | |
| --- | --- |
| | Dongson Culture in Vietnam |

106
(2)

| | |
| --- | --- |
| | The Art of the Roman Republic |

108
(4)
108
(1)

| | |
| --- | --- |
| | Republican Architectural Developments |

109
(1)

| | |
| --- | --- |
| | The Roman House and Villa |

109
(3)

| | |
| --- | --- |
| | The Art of the Roman Empire |

112
(8)
112
(1)
113
(2)
115
(3)

| | |
| --- | --- |
| | Technology, Organization, and Engineering |

118
(1)

| | |
| --- | --- |
| | Roman Religion and the Mystery Religions |

118
(1)
118
(1)
118
(2)

| | |
| --- | --- |
| | Roman Frescoes and Illusionism |

120
(4)
122
(1)
123
(1)

| | |
| --- | --- |
| | Roman Architecture: The Flavian Amphitheater |

124
(6)

| | |
| --- | --- |
| | Technique: Roman Engineering: The Arch, The Vault, and Concrete |

126
(4)

| | |
| --- | --- |
| | Roman Architecture: The Pantheon, Rome |

130
(2)

| | |
| --- | --- |
| | Mesoamerican Art: Teotihuacan |

132
(5)
137
(94)

| | |
| --- | --- |
| | Introduction to Art from 200 to 1400 |

138
(6)

| | |
| --- | --- |
| | Art Past/Art Present: Naming the Middle Ages in Europe |

138
(3)
141
(1)

| | |
| --- | --- |
| | Art and the Christian Church |

142
(1)
142
(1)
143
(1)

| | |
| --- | --- |
| | Jewish Art: The Synagogue at Dura Europos |

144
(2)
146
(2)
146
(1)
147
(1)

| | |
| --- | --- |
| | Early Christian Architecture |

148
(2)

| | |
| --- | --- |
| | The Shinto Shrine at Ise, Japan |

150
(2)
152
(2)
152
(1)
153
(1)
153
(1)

| | |
| --- | --- |
| | Byzantine Architecture: Hagia Sophia |

154
(2)

| | |
| --- | --- |
| | Byzantine Art: San Vitale, Ravenna |

156
(4)
159
(1)
160
(2)

| | |
| --- | --- |
| | Hiberno-Saxon Manuscript Illumination |

162
(2)

| | |
| --- | --- |
| | The Chinese Imperial City of Chang'An |

164
(4)
168
(4)

| | |
| --- | --- |
| | Technique: Dougong Bracketing |

171
(1)
172
(2)
174
(4)

| | |
| --- | --- |
| | Carolingian and Ottonian Art |

178
(2)

| | |
| --- | --- |
| | The Monastery in the West |

180
(2)

| | |
| --- | --- |
| | Buddhist Art in Indonesia |

182
(2)

| | |
| --- | --- |
| | Chinese Art: Landscape Painting |

184
(4)

| | |
| --- | --- |
| | Art Past/Art Present: Chinese Aesthetic Theory |

187
(1)
188
(4)
188
(1)
189
(1)
189
(1)
190
(1)

| | |
| --- | --- |
| | The Romanesque Artist in Europe |

191
(1)

| | |
| --- | --- |
| | Romanesque Architecture at Conques |

192
(2)
194
(2)

| | |
| --- | --- |
| | Moai Ancestor Figures, Polynesia |

196
(2)
198
(2)

| | |
| --- | --- |
| | Angkor Wat: Cult of the God-King |

200
(2)

| | |
| --- | --- |
| | The Japanese Narrative Scroll |

202
(4)
206
(4)
207
(1)
207
(1)
208
(1)
209
(1)
209
(1)

| | |
| --- | --- |
| | The Gothic Cathedral: Chartres |

210
(6)

| | |
| --- | --- |
| | Technique: Proportions of Gothic Cathedrals, 1160--1230 |

210
(4)

| | |
| --- | --- |
| | Technique: Gothic Engineering |

214
(2)
216
(2)
218
(2)

| | |
| --- | --- |
| | Technique: Stained-Glass Technique |

219
(1)

| | |
| --- | --- |
| | The Great Mosque at Jenne |

220
(2)
222
(2)

| | |
| --- | --- |
| | Giotto, The Arena Chapel Frescoes |

224
(4)

| | |
| --- | --- |
| | Technique: Tempera and Fresco |

226
(2)

| | |
| --- | --- |
| | The Royal Art of African Kingdoms |

228
(3)
231
(48)

| | |
| --- | --- |
| | Introduction to Fifteenth-Century Art |

232
(10)

| | |
| --- | --- |
| | Fifteenth-Century Worldwide Developments |

235
(1)

| | |
| --- | --- |
| | The Idea of a Renaissance |

236
(1)
236
(1)
237
(1)

| | |
| --- | --- |
| | Italian Renaissance Humanism and Art Theory |

238
(1)

| | |
| --- | --- |
| | European Intellectual Activity |

239
(1)

| | |
| --- | --- |
| | Changing Patterns of Patronage in Europe |

239
(1)

| | |
| --- | --- |
| | The Fifteenth-Century Artist in Europe |

240
(2)

| | |
| --- | --- |
| | Early Renaissance Sculpture in Florence |

242
(2)

| | |
| --- | --- |
| | Technique: Carving in Wood |

243
(1)

| | |
| --- | --- |
| | Flemish Painting: The Limbourg Brothers |

244
(2)

| | |
| --- | --- |
| | Flemish Painting: Robert Campin |

246
(2)

| | |
| --- | --- |
| | Italian Renaissance Painting: Masaccio |

248
(2)
250
(2)

| | |
| --- | --- |
| | Flemish Painting: Hubert and Jan van Eyck |

252
(2)

| | |
| --- | --- |
| | Flemish Painting: Jan van Eyck |

254
(4)

| | |
| --- | --- |
| | Technique: The Development of Oil Painting in Flanders |

256
(2)

| | |
| --- | --- |
| | Italian Renaissance Architecture: Brunelleschi |

258
(2)

| | |
| --- | --- |
| | Machu Picchu: The Peruvian Mountain Retreat |

260
(2)

| | |
| --- | --- |
| | The Italian Renaissance Palace |

262
(2)
264
(4)

| | |
| --- | --- |
| | Italian Renaissance Painting: Andrea Mantegna |

268
(2)

| | |
| --- | --- |
| | Technique: Foreshortening |

269
(1)

| | |
| --- | --- |
| | Italian Renaissance Painting: Sandro Botticelli |

270
(2)

| | |
| --- | --- |
| | Italian Renaissance Painting: Leonardo Da Vinci |

272
(2)

| | |
| --- | --- |
| | Italian Renaissance Painting: Leonardo's Last Supper |

274
(2)

| | |
| --- | --- |
| | Italian Renaissance Sculpture: Michelangelo's St. Peter's Pieta |

276
(3)
279
(52)

| | |
| --- | --- |
| | Introduction to Sixteenth-Century Art |

280
(10)
281
(3)

| | |
| --- | --- |
| | Intellectual and Scientific Developments |

284
(1)

| | |
| --- | --- |
| | Religious Reform and Art during the Sixteenth Century |

284
(4)

| | |
| --- | --- |
| | The Sixteenth-Century Artist |

288
(2)

| | |
| --- | --- |
| | Italian Renaissance Sculpture: Michelangelo |

290
(2)

| | |
| --- | --- |
| | Technique: Stone Sculpture |

291
(1)

| | |
| --- | --- |
| | Italian High Renaissance Portraiture |

292
(2)

| | |
| --- | --- |
| | German Printmaking: Albrecht Durer |

294
(4)

| | |
| --- | --- |
| | Technique: Printmaking: Engraving and Woodcut |

296
(2)
298
(2)

| | |
| --- | --- |
| | Michelangelo, Sistine Chapel Ceiling |

300
(4)

| | |
| --- | --- |
| | Art Past/Art Present: Vasari and Modern Scholarship |

303
(1)

| | |
| --- | --- |
| | Raphael, Stanza Della Segnatura |

304
(2)

| | |
| --- | --- |
| | High Renaissance Painting in Venice |

306
(2)

| | |
| --- | --- |
| | Hieronymus Bosch, ``Garden of Earthly Delights'' Triptych |

308
(2)

| | |
| --- | --- |
| | German Painting: Matthias Grunewald, Isenheim Altarpiece |

310
(2)
312
(4)

| | |
| --- | --- |
| | Technique: Venetian Painting |

314
(2)

| | |
| --- | --- |
| | Later Michelangelo and the Development of Mannerism |

316
(2)

| | |
| --- | --- |
| | Early European Landscape Painting |

318
(2)

| | |
| --- | --- |
| | Sixteenth-Century Painting |

320
(2)

| | |
| --- | --- |
| | Islamic Art of the Ottomans |

322
(2)
324
(2)

| | |
| --- | --- |
| | Veronese and the Impact of the Counter-Reformation |

326
(2)

| | |
| --- | --- |
| | The Art of Zen Buddhism in Japan |

328
(3)
331
(46)

| | |
| --- | --- |
| | Introduction to Seventeenth-Century Art |

332
(8)
332
(3)

| | |
| --- | --- |
| | Intellectual and Scientific Activity |

335
(1)

| | |
| --- | --- |
| | The Styles of Seventeenth-Century European Art |

336
(1)

| | |
| --- | --- |
| | Seventeenth-Century European Art |

336
(2)

| | |
| --- | --- |
| | The Seventeenth-Century Artist in Europe |

338
(2)

| | |
| --- | --- |
| | Caravaggio and His Influence |

340
(2)
342
(2)
344
(2)

| | |
| --- | --- |
| | Bernini's Works for St. Peter's |

346
(2)

| | |
| --- | --- |
| | The Dutch Baroque Group Portrait |

348
(2)

| | |
| --- | --- |
| | Mughal Art of India: The Taj Mahal |

350
(2)

| | |
| --- | --- |
| | Baroque Architecture: Francesco Borromini |

352
(2)

| | |
| --- | --- |
| | Bernini, Ecstasy of Saint Teresa |

354
(4)

| | |
| --- | --- |
| | Technique: The Art of Drawing: Rembrandt |

356
(2)

| | |
| --- | --- |
| | Rembrandt: Late Paintings |

358
(4)

| | |
| --- | --- |
| | Technique: Printmaking: Etching and Drypoint |

360
(2)

| | |
| --- | --- |
| | Spanish Painting: Diego Velazquez |

362
(2)

| | |
| --- | --- |
| | Baroque Classicism: Nicolas Poussin |

364
(2)

| | |
| --- | --- |
| | Dutch Still-Life Painting |

366
(2)
368
(2)
370
(4)

| | |
| --- | --- |
| | European Landscape Painting |

374
(3)
377
(22)

| | |
| --- | --- |
| | Introduction to Eighteenth-Century Art |

378
(8)
379
(3)

| | |
| --- | --- |
| | Intellectual and Scientific Activity |

382
(1)
382
(2)

| | |
| --- | --- |
| | The Eighteenth-Century Artist |

384
(2)

| | |
| --- | --- |
| | Eighteenth-Century Painting in Europe |

386
(2)

| | |
| --- | --- |
| | Eighteenth-Century Art in Korea |

388
(2)

| | |
| --- | --- |
| | Rococo Architecture and Sculpture |

390
(2)

| | |
| --- | --- |
| | Eighteenth-Century Portraiture |

392
(2)

| | |
| --- | --- |
| | Thomas Jefferson and Neoclassical Architecture in the United States |

394
(2)
396
(3)
399
(70)

| | |
| --- | --- |
| | Introduction to Nineteenth-Century Art |

400
(12)
401
(2)

| | |
| --- | --- |
| | The Industrial Revolution around the World |

403
(2)

| | |
| --- | --- |
| | European Intellectual and Scientific Activities |

405
(1)
405
(1)

| | |
| --- | --- |
| | Art Past/Art Present: Looking Beyond the Art: Romanticism |

405
(3)

| | |
| --- | --- |
| | The Impact of French Painting on World Art |

408
(1)

| | |
| --- | --- |
| | The Styles of Nineteenth-Century Art in the West |

408
(1)

| | |
| --- | --- |
| | The Nineteenth-Century Artist |

409
(3)

| | |
| --- | --- |
| | The Continuation of Neoclassicism |

412
(2)
414
(2)
416
(2)

| | |
| --- | --- |
| | Romantic Landscape Painting |

418
(2)

| | |
| --- | --- |
| | Japanese Woodblock Prints |

420
(4)

| | |
| --- | --- |
| | Technique: Japanese Woodblock Technique |

421
(3)

| | |
| --- | --- |
| | Honore Daumier and the Political Print |

424
(2)
425
(1)

| | |
| --- | --- |
| | Romantic Revival Architecture |

426
(2)

| | |
| --- | --- |
| | American Romantic Painting |

428
(2)

| | |
| --- | --- |
| | Revolutionary Art vs. Academic Art |

430
(2)

| | |
| --- | --- |
| | New Materials and Engineering in Architecture |

432
(4)

| | |
| --- | --- |
| | Technique: New Materials in Architecture |

434
(2)

| | |
| --- | --- |
| | Late Nineteenth-Century Revival Architecture |

436
(2)
438
(2)

| | |
| --- | --- |
| | Early Photography and Photographic Technique |

440
(2)

| | |
| --- | --- |
| | Late Nineteenth-Century Sculpture |

442
(2)
444
(4)
446
(2)

| | |
| --- | --- |
| | Edgar Degas, Berthe Morisot, and Mary Cassatt |

448
(2)

| | |
| --- | --- |
| | American Realism: Thomas Eakins and Henry Tanner |

450
(2)
452
(2)
454
(2)

| | |
| --- | --- |
| | Technique: Watercolor and Gouache |

455
(1)

| | |
| --- | --- |
| | Post-Impressionism: Gauguin and Seurat |

456
(2)

| | |
| --- | --- |
| | Post-Impressionism: Van Gogh |

458
(4)

| | |
| --- | --- |
| | Art Past/Art Present: The Value of Art: Van Gogh |

460
(2)

| | |
| --- | --- |
| | Post-Impressionism: Cezanne |

462
(2)

| | |
| --- | --- |
| | The Beginnings of the Skyscraper |

464
(2)
466
(3)
469
(62)

| | |
| --- | --- |
| | Introduction to Art from 1900 to 1949 |

470
(8)
470
(2)

| | |
| --- | --- |
| | Intellectual and Scientific Activity |

472
(1)
473
(3)
476
(2)
478
(2)
480
(2)
482
(2)
484
(6)

| | |
| --- | --- |
| | Technique: Collage and Assemblage |

489
(1)
490
(4)

| | |
| --- | --- |
| | Art Past/Art Present: Women in Pueblo Society |

493
(1)

| | |
| --- | --- |
| | Frank Lloyd Wright, Robie House |

494
(2)

| | |
| --- | --- |
| | Technique: The Cantilever |

495
(1)
496
(2)

| | |
| --- | --- |
| | Malevich and the Russian Avant-Garde |

498
(2)

| | |
| --- | --- |
| | German Expressionism: Die Brucke and Der Blaue Reiter |

500
(2)
502
(2)
504
(4)
508
(4)

| | |
| --- | --- |
| | Diego Rivera and Mexican Mural Painting |

512
(2)
514
(4)

| | |
| --- | --- |
| | Modernism in American Painting |

518
(4)
522
(2)

| | |
| --- | --- |
| | Sculpture of the 1930s and 1940s |

524
(4)

| | |
| --- | --- |
| | International Style Architecture |

528
(3)
531
(44)
532
(10)
542
(4)
546
(6)
552
(10)
562
(13)

| | |
| --- | --- |
| | Art in the New Millennium |

575
(31)

| | |
| --- | --- |
| | Art in the New Millennium |

576
(12)
588
(2)

| | |
| --- | --- |
| | Theme: The Presence of the Artist |

590
(2)

| | |
| --- | --- |
| | Theme: Religious Architecture |

592
(2)
594
(2)
596
(2)

| | |
| --- | --- |
| | Theme: Relating to Nature |

598
(2)

| | |
| --- | --- |
| | Theme: Representing Women |

600
(2)

| | |
| --- | --- |
| | Theme: The Artist as a Revolutionary |

602
(2)

| | |
| --- | --- |
| | Theme: The Home and the Palace |

604
(2)
World Map
606
(1)
Glossary
607
(8)
Bibliography
615
(3)
Index
618
(17)
Credits
635
Excerpts
Getting Started WhyArt Past/Art Present? Art Past/Art Presentis based on the idea that works of art communicate to us across time and history. Works of art engage us on a visual level, but further study reveals how they can remind us of the diversity and communality of human experience. To understand the visual language of art and be receptive to its communication, however, requires active participation. How can we begin to establish a dialogue between ourselves and works of art? How can we achieve an understanding of past and present art from other societies? And, in an age teeming with information, how do we move from information to knowledge and understanding?Art Past/Art Presenthas been designed to help us begin to answer these questions. The book opens with a chapter called "Experiencing Art" (pp. 1-7) that will help establish the language and techniques useful for analyzing art and for understanding art and artists within a historical context. What is the basic approach ofArt Past/Art Present? In creatingArt Past/Art Present,we accepted the underlying assumptions that art results from the human experience of life and that art is itself fundamentally expressive. We wanted to offer the reader a clear, concise, and integrated treatment of a limited number of works from around the world. Why is history so important in understanding works of art? InArt Past/Art Present,the works are discussed within a historical framework to emphasize the circumstances under which they were created and to encourage us to question how they might originally have been viewed and how they may have functioned; such an approach is known ascontextualism.We urge the study of art in concert with history, politics, religion, geography, society, and culture in general, including music, dance, and literature, in order to more fully understand the scope and diversity of human history. Chapters 2 through 10 ofArt Past/Art Presenteach open with an overview of developments in history and art for each time period: prehistoric, ancient, 200 to 1400, fifteenth century, sixteenth century, seventeenth century, eighteenth century, nineteenth century, and the first half of the twentieth century. The second half of the twentieth century (Chapter 11) is treated differently, in decades, and Chapter 12 is dedicated to the new art of the twenty-first century. A section at the end of each overview discusses the role and status of artists during this period; when possible, self-portraits of artists are illustrated in this section. Following the overviews for each period, there are two-, four, six-, and eight-page units that start with a key work. These key works establish a chronology forArt Past/Art Present. Why such a distinct chronological approach? If you thumb throughArt Past/Art Presentlooking at the top of the right page of each unit, you'll see a series of timelines with dates that are chronological in sequence. In our minds there is historical truth in this chronology, for it means that the works and related events are presented roughly as they happened; such a chronology reminds us that Donatello, Ghiberti, and Van Eyck (pp. 239-55), for example, were all working at about the same time, or that the rock-cut Hindu temple at Ellora (pp. 172-73) was being carved at the same time that the Muslims were erecting the huge mosque in Cordoba (pp. 17477). Such an interweaving of works offers insights into contemporary developments around the globe. At the same time, the organization ofArt Past/Art Presentin units means that the teacher or reader can focus on each unit independently. What is the point of the timelines like the one seen at the top of this page? These timelines list historical events and cultural developments from the period in order to build context for the works of art being discussed. While there is no dir