Note: Supplemental materials are not guaranteed with Rental or Used book purchases.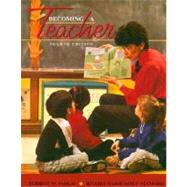 Questions About This Book?
Why should I rent this book?
Renting is easy, fast, and cheap! Renting from eCampus.com can save you hundreds of dollars compared to the cost of new or used books each semester. At the end of the semester, simply ship the book back to us with a free UPS shipping label! No need to worry about selling it back.
How do rental returns work?
Returning books is as easy as possible. As your rental due date approaches, we will email you several courtesy reminders. When you are ready to return, you can print a free UPS shipping label from our website at any time. Then, just return the book to your UPS driver or any staffed UPS location. You can even use the same box we shipped it in!
What version or edition is this?
This is the 4th edition with a publication date of 8/1/1997.
What is included with this book?
The Used copy of this book is not guaranteed to include any supplemental materials. Typically, only the book itself is included.
The Rental copy of this book is not guaranteed to include any supplemental materials. You may receive a brand new copy, but typically, only the book itself.
Summary
Aspiring teachers often have many questions about this career field that the are on the threshold of entering. This book presents and answers those questions in an easy-to-read format to help readers begin their journey of becoming a professional teacher. With contributions from high-performing teachers, readers are provided with practical advice for meeting the complex challenges of teaching. The book begins with a focus on teachers and teaching, helping readers determine if teaching is a good choice for them. It continues with discussion of the foundations of education (historical, social, cultural, etc.) and then moves to exploring student characteristics and the worlds of the classroom and the school. The book concludes by considering the trends that will impact the quest to become an effective teacher.
Table of Contents
Preface
xv

| | |
| --- | --- |
| | Teaching: Your Chosen Profession |

3
(30)
3
(2)

| | |
| --- | --- |
| | Why Do You Want to Teach? |

5
(1)

| | |
| --- | --- |
| | Desire to Work with Children and Young People |

5
(1)
6
(1)
6
(1)
7
(1)

| | |
| --- | --- |
| | Love of the Teaching Life |

7
(1)

| | |
| --- | --- |
| | Love of the Teaching-Learning Process |

7
(1)
7
(1)
8
(1)

| | |
| --- | --- |
| | Professional Reflection: Assessing Your Reasons for Choosing to Teach |

8
(1)

| | |
| --- | --- |
| | Practical Benefits of Teaching |

9
(3)
9
(1)
10
(2)

| | |
| --- | --- |
| | What Are the Challenges of Teaching? |

12
(1)
12
(1)

| | |
| --- | --- |
| | Social Problems that Impact Students |

12
(1)

| | |
| --- | --- |
| | Need for Family and Community Support |

13
(1)
14
(1)

| | |
| --- | --- |
| | Long Working Hours and Job Stress |

15
(1)

| | |
| --- | --- |
| | Gaining Professional Empowerment |

16
(1)

| | |
| --- | --- |
| | What Is Teaching Really Like? |

16
(7)

| | |
| --- | --- |
| | The Unpredictability of Outcomes |

17
(1)
17
(1)
18
(1)

| | |
| --- | --- |
| | The Difficulty of Measurement |

19
(1)

| | |
| --- | --- |
| | The Need for Teacher-Student Partnership |

19
(1)

| | |
| --- | --- |
| | The Impact of the Teachers' Attitudes |

20
(1)

| | |
| --- | --- |
| | The Drama and Immediacy of Teaching |

21
(1)

| | |
| --- | --- |
| | The Uniqueness of the Teaching Experience |

22
(1)

| | |
| --- | --- |
| | What Does Society Expect of Teachers? |

23
(1)
23
(1)

| | |
| --- | --- |
| | Teacher Competency and Effectiveness |

24
(1)
24
(1)

| | |
| --- | --- |
| | How Do Good Teachers View Their Work? |

25
(1)
25
(1)

| | |
| --- | --- |
| | Dear Mentor: Novice and Expert Teachers on Characteristics of a Great Teacher |

26
(1)
27
(1)
27
(1)
27
(1)
28
(1)
28
(1)
28
(2)
30
(1)

| | |
| --- | --- |
| | Applications and Activities |

30
(1)
30
(1)
30
(1)

| | |
| --- | --- |
| | Observations and Interviews |

31
(1)
31
(2)
33
(30)
33
(1)

| | |
| --- | --- |
| | What Essential Knowledge Do You Need to Teach? |

34
(1)
34
(1)
35
(1)

| | |
| --- | --- |
| | Professional Reflection: Inventorying Your Teaching Experiences |

36
(1)
36
(1)

| | |
| --- | --- |
| | Knowledge of Methods for Applying Educational Theory and Research |

37
(1)

| | |
| --- | --- |
| | What Are Five Ways of Viewing the Teacher Knowledge Base? |

38
(1)

| | |
| --- | --- |
| | A Personal Development View |

38
(1)

| | |
| --- | --- |
| | Research-Based Competencies |

39
(1)
39
(1)
40
(1)
40
(1)

| | |
| --- | --- |
| | How Do Reforms in Teacher Education Affect You? |

41
(1)

| | |
| --- | --- |
| | Dear Mentor: Novice and Expert Teachers on Teaching as a Profession |

42
(1)

| | |
| --- | --- |
| | Increased Academic Preparation |

43
(1)

| | |
| --- | --- |
| | Expanded Role for Schools |

43
(1)
43
(1)
44
(1)

| | |
| --- | --- |
| | How Can You Gain Practical Experience for Becoming a Teacher? |

45
(1)
45
(1)
46
(1)
46
(1)
46
(1)
47
(1)
47
(1)
47
(1)
47
(2)

| | |
| --- | --- |
| | Student Teacher Journal Writing |

48
(1)
48
(1)

| | |
| --- | --- |
| | Induction and Internship Programs |

49
(1)

| | |
| --- | --- |
| | School-Based Teacher Education |

50
(1)
50
(1)

| | |
| --- | --- |
| | How Can You Develop Your Teaching Portfolio? |

51
(1)
52
(1)
52
(1)

| | |
| --- | --- |
| | How Can You Establish Mentoring Relationship? |

53
(1)

| | |
| --- | --- |
| | What Opportunities for Continuing Professional Development Will You Have? |

54
(3)

| | |
| --- | --- |
| | Self-Assessment for Professional Growth |

54
(1)
54
(1)
55
(1)

| | |
| --- | --- |
| | Professional Development Schools |

56
(1)

| | |
| --- | --- |
| | Supervision and Mentoring of Student Teachers |

56
(1)
56
(1)
56
(1)
57
(1)
57
(2)
59
(1)

| | |
| --- | --- |
| | Applications and Activities |

59
(1)
59
(1)
60
(1)

| | |
| --- | --- |
| | Observations and Interviews |

60
(1)
61
(2)

| | |
| --- | --- |
| | Historical Foundations of American Education |

63
(34)
63
(1)

| | |
| --- | --- |
| | What Were the European Antecedents of American Education? |

64
(1)

| | |
| --- | --- |
| | Educationin Ancient Greece |

65
(1)

| | |
| --- | --- |
| | Dear Mentor: Novice and Expert Teachers on History's Relevance for Teachers |

66
(2)
67
(1)
67
(1)

| | |
| --- | --- |
| | Education in Ancient Rome |

68
(1)

| | |
| --- | --- |
| | From the Middle Ages to the Age of Enlightenment |

68
(1)

| | |
| --- | --- |
| | Educational Thought in Eighteenth-Century Europe |

69
(2)

| | |
| --- | --- |
| | What Were Teaching and Schools Like in the American Colonies (1620-1750)? |

71
(1)
71
(1)
71
(2)

| | |
| --- | --- |
| | The Origins of Mandated Education |

73
(1)

| | |
| --- | --- |
| | Education for Africans and Indians |

74
(1)

| | |
| --- | --- |
| | What Were the Goals of Education during the Revolutionary Period (1750-1820)? |

75
(1)

| | |
| --- | --- |
| | Benjamin Franklin's Academy |

75
(1)
76
(1)

| | |
| --- | --- |
| | Thomas Jefferson's Philosophy |

76
(1)
76
(1)

| | |
| --- | --- |
| | How Was the Struggle Won for State-Supported Common Schools (1820-1865)? |

77
(1)

| | |
| --- | --- |
| | Horace Mann's Contributions |

77
(1)
77
(1)
78
(1)

| | |
| --- | --- |
| | Reverend McGuffey's Readers |

78
(1)

| | |
| --- | --- |
| | Justin Morrill's Land-Grant Schools |

79
(1)

| | |
| --- | --- |
| | How Did Compulsory Education Change the Schools and the Teaching Profession (1865-1920)? |

79
(1)

| | |
| --- | --- |
| | Higher Education for African Americans |

80
(1)
81
(1)

| | |
| --- | --- |
| | The Professionalization of Teaching |

81
(1)

| | |
| --- | --- |
| | Professional Reflection: Reflecting on Changes in the Image of Teachers |

82
(1)

| | |
| --- | --- |
| | What Were the Aims of Education during the Progressive Era (1920-1945)? |

83
(1)

| | |
| --- | --- |
| | John Dewey's Laboratory School |

83
(1)

| | |
| --- | --- |
| | Maria Montessori's Method |

84
(1)

| | |
| --- | --- |
| | Education of Immigrants and Minorities |

84
(1)

| | |
| --- | --- |
| | How Did Education Change during the Modern Post-War Era (1945-1990)? |

84
(1)

| | |
| --- | --- |
| | The 1950s: Defense Education and School Desegregation |

85
(1)
86
(1)

| | |
| --- | --- |
| | The 1960s: War on Poverty and the Great Society |

87
(1)

| | |
| --- | --- |
| | The 1970s: Accountability and Equal Opportunity |

88
(1)

| | |
| --- | --- |
| | The 1980s: A Great Debate |

89
(1)

| | |
| --- | --- |
| | The 1990s: Teacher Leadership |

90
(1)
90
(1)
91
(2)
93
(1)

| | |
| --- | --- |
| | Applications and Activities |

94
(1)
94
(1)
94
(1)

| | |
| --- | --- |
| | Observations and Interviews |

95
(1)
95
(2)
97
(34)
97
(1)

| | |
| --- | --- |
| | What Are the Aims of Education Today? |

98
(1)

| | |
| --- | --- |
| | Education for National Goals |

99
(1)

| | |
| --- | --- |
| | Education for Prosocial Values |

100
(1)

| | |
| --- | --- |
| | Education for Socialization |

100
(1)

| | |
| --- | --- |
| | Education for Achievement |

100
(1)

| | |
| --- | --- |
| | Education for Personal Growth |

100
(2)

| | |
| --- | --- |
| | Education for Social Change |

102
(1)
102
(1)

| | |
| --- | --- |
| | Education for Equal Educational Opportunity |

103
(1)

| | |
| --- | --- |
| | How Can Schools Be Described? |

104
(1)
104
(1)
104
(1)

| | |
| --- | --- |
| | What Are Schools Like as Social Institutions? |

105
(2)

| | |
| --- | --- |
| | The School as a Reflection of Society |

107
(1)

| | |
| --- | --- |
| | Rural, Suburban, and Urban Schools |

107
(1)

| | |
| --- | --- |
| | Schools and Community Environments |

107
(1)

| | |
| --- | --- |
| | The Culture of the School |

108
(2)
108
(1)

| | |
| --- | --- |
| | Formal Practices of Schools |

109
(1)
109
(1)

| | |
| --- | --- |
| | The Culture of the Classroom |

110
(1)

| | |
| --- | --- |
| | What Characteristics Distinguish Successful Schools? |

110
(1)
110
(1)
111
(1)

| | |
| --- | --- |
| | Research on School Effectiveness |

112
(1)

| | |
| --- | --- |
| | What Social Problems Affect Schools and Place Students at Risk? |

113
(1)

| | |
| --- | --- |
| | Identifying Students at Risk |

113
(2)
115
(1)
115
(1)

| | |
| --- | --- |
| | Dear Mentor: Novice and Expert Teachers on Teachers as Parents |

116
(1)
117
(1)
118
(2)

| | |
| --- | --- |
| | Professional Reflection: Analyzing Risk Factors Relating to Student Violence |

120
(1)
120
(1)
121
(1)

| | |
| --- | --- |
| | Suicide among Children and Youths |

121
(1)

| | |
| --- | --- |
| | What Are Schools Doing to Address Societal Problems? |

122
(1)
122
(2)
122
(1)
123
(1)

| | |
| --- | --- |
| | School-Based Interprofessional Case Management |

123
(1)
124
(1)

| | |
| --- | --- |
| | Alternative Schools and Curricula |

125
(1)
125
(2)
127
(1)

| | |
| --- | --- |
| | Applications and Activities |

127
(1)
127
(1)
127
(1)

| | |
| --- | --- |
| | Observations and Interviews |

128
(1)
129
(2)

| | |
| --- | --- |
| | Philosophical Foundations of American Education |

131
(34)
131
(1)

| | |
| --- | --- |
| | What Determines Your Educational Philosophy? |

132
(1)

| | |
| --- | --- |
| | Beliefs about Teaching and Learning |

133
(1)
134
(1)
134
(1)

| | |
| --- | --- |
| | Beliefs about What Is Worth Knowing |

135
(1)

| | |
| --- | --- |
| | What are the Branches of Philosophy? |

135
(1)
136
(1)
136
(1)
137
(1)
138
(1)
138
(1)
138
(1)
139
(1)

| | |
| --- | --- |
| | What Are Five Modern Philosophical Orientations to Teaching? |

139
(1)
140
(2)
140
(1)

| | |
| --- | --- |
| | Portrait of a Progressive Teacher |

141
(1)
142
(2)

| | |
| --- | --- |
| | Perennialist Educational Philosophers |

143
(1)

| | |
| --- | --- |
| | Portrait of a Perennialist Teacher |

143
(1)
144
(2)

| | |
| --- | --- |
| | The Back-to-Basics Movement |

145
(1)

| | |
| --- | --- |
| | Portrait of an Essentialist Teacher |

145
(1)
146
(1)

| | |
| --- | --- |
| | Social Reconstructionism and Progressivism |

146
(1)
147
(1)

| | |
| --- | --- |
| | Portrait of a Social Reconstructionist Teacher |

148
(1)
148
(2)
149
(1)

| | |
| --- | --- |
| | Portrait of an Existentialist Teacher |

149
(1)

| | |
| --- | --- |
| | What Psychological Orientations Have Influenced Teaching Philosophies? |

150
(1)
150
(1)
151
(2)

| | |
| --- | --- |
| | Founders of Behavioristic Psychology |

151
(2)

| | |
| --- | --- |
| | Portrait of a Behavioristic Teacher |

153
(1)
153
(2)

| | |
| --- | --- |
| | How Can You Develop Your Educational Philosophy? |

155
(1)

| | |
| --- | --- |
| | Professional Reflection: Using a Philosophic Inventory |

156
(4)

| | |
| --- | --- |
| | Dear Mentor: Novice and Expert Teachers on Developing an Educational Philosophy |

160
(1)
161
(1)
162
(1)

| | |
| --- | --- |
| | Applications and Activities |

162
(1)
162
(1)
162
(1)

| | |
| --- | --- |
| | Observations and Interviews |

162
(1)
163
(2)

| | |
| --- | --- |
| | Governance and Support of American Education |

165
(34)
165
(1)

| | |
| --- | --- |
| | How Do Political Events Influence Education? |

166
(1)

| | |
| --- | --- |
| | What Is the Role of the Local Community is School Governance? |

167
(1)
167
(1)
168
(1)
169
(3)

| | |
| --- | --- |
| | Superintendent of Schools |

172
(1)
173
(1)
173
(1)
174
(2)

| | |
| --- | --- |
| | What Powers and Influence Do States Have in Governing Schools? |

176
(1)

| | |
| --- | --- |
| | The Roles of State Government in Education |

176
(2)
176
(2)
178
(1)
178
(1)
178
(1)

| | |
| --- | --- |
| | State Department of Education |

179
(1)

| | |
| --- | --- |
| | Chief State School Officer |

180
(1)
180
(1)

| | |
| --- | --- |
| | What Assistance Do Regional Education Agencies Provide> |

180

| | |
| --- | --- |
| | How Does the Federal Government Influence Education? |

181
(2)

| | |
| --- | --- |
| | The Impact of Presidential Policies |

183
(1)

| | |
| --- | --- |
| | U.S. Department of Education |

183
(1)

| | |
| --- | --- |
| | Professinal Reflection: Taking Perspectives on Federal versus State Roles in Education |

184
(1)

| | |
| --- | --- |
| | How Are Schools Financed in the United States? |

184
(1)
185
(2)
187
(1)
187
(2)

| | |
| --- | --- |
| | What Are Some Trends in Funding for Equity and Excellence? |

189
(1)

| | |
| --- | --- |
| | Tax Reform and Redistricting |

189
(1)
190
(1)
190
(1)

| | |
| --- | --- |
| | Dear Mentor: Novice and Expert Teachers on School Funding |

191
(1)
192
(1)
192
(1)

| | |
| --- | --- |
| | Corporate-Education Partnerships |

193
(1)
194
(1)
195
(1)

| | |
| --- | --- |
| | Applications and Activities |

196
(1)
196
(1)
196
(1)

| | |
| --- | --- |
| | Observations and Interviews |

197
(1)
197
(2)

| | |
| --- | --- |
| | Legal Concerns in American Education |

199
(38)
199
(2)

| | |
| --- | --- |
| | Why Do You Need a Professional Code of Ethics? |

201
(1)

| | |
| --- | --- |
| | Ethical Teaching Attitudes and Practices |

201
(1)

| | |
| --- | --- |
| | Ethical Dilemmas in Classroom and School |

201
(1)

| | |
| --- | --- |
| | What Are Your Legal Rights as a Teacher? |

202
(1)
202
(1)

| | |
| --- | --- |
| | Teachers' Rights to Nondiscrimination |

203
(1)
204
(1)

| | |
| --- | --- |
| | Due Process in Tenure and Dismissal |

204
(2)
206
(1)

| | |
| --- | --- |
| | Dear Mentor: Novice and Expert Teachers on Obligations Regarding Cirriculum |

207
(3)
208
(1)
209
(1)

| | |
| --- | --- |
| | Professional Reflection: Evaluating Statements about Academic Freedom |

210
(1)

| | |
| --- | --- |
| | Do Student Teachers Have the Same Rights? |

210
(2)

| | |
| --- | --- |
| | What Are Your Legal Responsibilities as a Teacher? |

212
(1)
212
(3)
212
(2)
214
(1)
215
(1)
215
(3)
215
(1)
216
(1)
217
(1)

| | |
| --- | --- |
| | Electronic Mail and the Internet |

218
(1)

| | |
| --- | --- |
| | What Are the Legal Rights of Students and Parents? |

218
(1)
218
(2)
218
(2)
220
(1)
220
(1)

| | |
| --- | --- |
| | Due Process in Suspension and Expulsion |

221
(1)

| | |
| --- | --- |
| | Reasonable Search and Seizure |

222
(2)
224
(1)
225
(1)

| | |
| --- | --- |
| | Students' Rights to Nondiscrimination |

226
(1)

| | |
| --- | --- |
| | What Are Some Issues in the Legal Rights of School Districts? |

227
(1)
227
(1)
228
(2)
230
(1)
231
(1)
232
(1)
233
(1)

| | |
| --- | --- |
| | Applications and Activities |

234
(1)
234
(1)
234
(1)

| | |
| --- | --- |
| | Observations and Interviews |

235
(1)
235
(2)

| | |
| --- | --- |
| | Teaching Diverse Learners |

237
(38)
237
(1)

| | |
| --- | --- |
| | How Is Diversity Embedded in the American Way of Life? |

238
(1)
238
(4)
239
(1)
239
(1)
240
(1)

| | |
| --- | --- |
| | The Concept of Multiculturalism |

240
(2)
242
(1)

| | |
| --- | --- |
| | The Concept of Minorities |

242
(1)

| | |
| --- | --- |
| | Dear Mentor: Novice and Expert Teachers on Teaching Diverse Learners |

243
(3)

| | |
| --- | --- |
| | Minority Enrollments and Teacher Recruitment |

244
(1)

| | |
| --- | --- |
| | Minority Groups and Academic Achievement |

244
(2)
246
(1)
246
(1)

| | |
| --- | --- |
| | Professional Reflection: Reflecting on Your Cultural Identity |

247
(1)

| | |
| --- | --- |
| | What Does Equal Educational Opportunity Mean? |

248
(1)

| | |
| --- | --- |
| | Education and African Americans |

248
(2)
249
(1)

| | |
| --- | --- |
| | Research on Learning Needs of African-American Students |

249
(1)
250
(1)

| | |
| --- | --- |
| | Education and Latino and Hispanic Americans |

250
(1)

| | |
| --- | --- |
| | Historical, Cultural, and Socioeconomic Factors |

250
(1)

| | |
| --- | --- |
| | Research on Needs of Spanish-Speaking Learners |

251
(1)
251
(1)

| | |
| --- | --- |
| | Education and Asian Americans and Pacific Islanders |

252
(2)

| | |
| --- | --- |
| | Historical, Cultural, and Socioeconomic Factors |

252
(1)

| | |
| --- | --- |
| | Teachers' Concerns about Asian-American Students |

253
(1)

| | |
| --- | --- |
| | Education and American Indians and Alaskan Natives |

254
(2)

| | |
| --- | --- |
| | Historical, Cultural, and Socioeconomic Factors |

255
(1)

| | |
| --- | --- |
| | Research on Native-American Ways of Knowing |

255
(1)

| | |
| --- | --- |
| | What Is Meant by Bilingual Education? |

256
(1)

| | |
| --- | --- |
| | Research and Debate on Bilingual Programs |

257
(1)

| | |
| --- | --- |
| | Advice for Monolingual Teachers |

258
(1)

| | |
| --- | --- |
| | What is Multicultural Education? |

258
(3)

| | |
| --- | --- |
| | Dimensions of Multicultural Education |

261
(1)
261
(2)

| | |
| --- | --- |
| | Multicultural Instructional Materials and Strategies |

263
(1)
264
(1)

| | |
| --- | --- |
| | How Is Gender a Dimension of Multicultural Education? |

265
(1)
265
(1)

| | |
| --- | --- |
| | Professional Reflection: Reflecting on Your School Experiences in Relation to Gender |

266
(1)
266
(2)

| | |
| --- | --- |
| | Gender-Fair Classrooms and Curricula |

268
(2)
270
(2)
272
(1)

| | |
| --- | --- |
| | Applications and Activities |

272
(1)
272
(1)
272
(1)

| | |
| --- | --- |
| | Observations and Interviews |

273
(1)
273
(2)

| | |
| --- | --- |
| | Addressing Learners' Individual Needs |

275
(34)
275
(1)

| | |
| --- | --- |
| | How Do Students' Needs Change as They Develop? |

276
(1)

| | |
| --- | --- |
| | Piaget's Model of Cognitive Development |

277
(1)

| | |
| --- | --- |
| | Erikson's Model of Psychosocial Development |

277
(1)

| | |
| --- | --- |
| | Kohlberg's Model of Moral Development |

278
(2)

| | |
| --- | --- |
| | Maslow's Model of a Hierarchy of Needs |

280
(2)

| | |
| --- | --- |
| | Developmental Stresses and Tasks of Childhood |

282
(1)

| | |
| --- | --- |
| | Developmental Stresses and Tasks of Adolescence |

283
(1)
284
(1)

| | |
| --- | --- |
| | How Do Students Vary in Intelligence? |

285
(1)
286
(1)
287
(1)
287
(2)

| | |
| --- | --- |
| | Professional Reflection: Identifying Your Learning Mode Preferences |

289
(1)

| | |
| --- | --- |
| | How Do Students Vary in Ability and Disability? |

289
(1)
289
(1)

| | |
| --- | --- |
| | Students with Disabilities |

290
(2)
292
(1)

| | |
| --- | --- |
| | Students Who Are Gifted and Talented |

293
(2)

| | |
| --- | --- |
| | What Are Special Education, Mainstreaming, and Inclusion? |

295
(1)
295
(1)

| | |
| --- | --- |
| | Meeting the Mainstreaming Challenge |

296
(1)

| | |
| --- | --- |
| | The Debate Over Inclusion |

297
(1)

| | |
| --- | --- |
| | Equal Opportunity for Exceptional Learners |

298
(1)

| | |
| --- | --- |
| | How Can You Teach All Learners in Your Inclusive Classroom? |

299
(2)

| | |
| --- | --- |
| | Collaborative Consultation |

301
(1)
301
(1)

| | |
| --- | --- |
| | Professional Reflection: Communicating Effectively with Parents of Exceptional Students |

302
(1)

| | |
| --- | --- |
| | Assitive Technology for Special Learners |

302
(1)

| | |
| --- | --- |
| | Dear Mentor: Novice and Expert Teachers on Parental Involvement |

303
(1)
304
(1)
305
(1)

| | |
| --- | --- |
| | Applications and Activities |

306
(1)
306
(1)
306
(1)

| | |
| --- | --- |
| | Observations and Interviews |

307
(1)
307
(2)

| | |
| --- | --- |
| | Creating A Community of Learners |

309
(36)
309
(1)

| | |
| --- | --- |
| | What Determines the Culture of the Classroom? |

310
(1)
311
(1)
312
(2)
313
(1)
313
(1)

| | |
| --- | --- |
| | How Can You Create a Positive Learning Environment? |

314
(1)
314
(1)

| | |
| --- | --- |
| | The Classroom as a Physical Environment |

315
(2)
317
(1)

| | |
| --- | --- |
| | Grouping Students by Ability |

317
(1)

| | |
| --- | --- |
| | Grouping Students for Cooperative Learning |

317
(1)
318
(3)

| | |
| --- | --- |
| | Structuring Activity Formats |

319
(1)

| | |
| --- | --- |
| | Structuring the Use of Time |

320
(1)

| | |
| --- | --- |
| | Professional Reflection: Creating a Positive Learning Environment |

321
(1)

| | |
| --- | --- |
| | What Are the Keys to Successful Classroom Management? |

322
(1)
322
(1)
322
(2)

| | |
| --- | --- |
| | Establishing Rules and Procedures |

323
(1)

| | |
| --- | --- |
| | Organization and Planning for Instruction |

323
(1)

| | |
| --- | --- |
| | Effective Responses to Student Behavior |

324
(2)
324
(1)

| | |
| --- | --- |
| | Constructive Assertiveness |

324
(2)
326
(2)
327
(1)

| | |
| --- | --- |
| | What Teaching Methods Do Effective Teachers Use? |

328
(1)

| | |
| --- | --- |
| | Methods Based on Learning New Behaviors |

328
(1)

| | |
| --- | --- |
| | Dear Mentor: Novice and Expert Teachers on Classroom Discipline |

329
(1)

| | |
| --- | --- |
| | Methods Based on Child Development |

330
(2)

| | |
| --- | --- |
| | Methods Based on the Thinking Process |

332
(1)

| | |
| --- | --- |
| | Methods Based on Peer-Mediated Instruction |

333
(1)

| | |
| --- | --- |
| | What Are Some Characteristics of Effective Teaching? |

334
(1)
334
(2)

| | |
| --- | --- |
| | Linking Assessment with Instruction |

336
(1)

| | |
| --- | --- |
| | An Effective Elementary School Teacher |

337
(1)

| | |
| --- | --- |
| | An Effective Middle School Teacher |

337
(1)

| | |
| --- | --- |
| | An Effective High School Teacher |

338
(1)
339
(2)
341
(1)

| | |
| --- | --- |
| | Applications and Activities |

341
(1)
341
(1)
342
(1)

| | |
| --- | --- |
| | Observations and Interviews |

342
(1)
343
(2)

| | |
| --- | --- |
| | Developing and Implementing the Curriculum |

345
(34)
345
(1)

| | |
| --- | --- |
| | What Is Taught in the Schools? |

346
(1)
347
(1)
347
(1)
347
(1)
348
(1)

| | |
| --- | --- |
| | Professional Reflection: Identifying Kinds of Curriculum |

348
(2)

| | |
| --- | --- |
| | Extracurricular/Cocurricular Programs |

348
(2)
350
(1)

| | |
| --- | --- |
| | How Is the School Curriculum Developed? |

351
(2)

| | |
| --- | --- |
| | The Focus in Curriculum Planning |

351
(1)

| | |
| --- | --- |
| | Student-Centered versus Subject-Centered Curricula |

352
(1)

| | |
| --- | --- |
| | The Integrated Curriculum |

352
(1)

| | |
| --- | --- |
| | Dear Mentor: Novice and Expert Teachers on Student-Centered Cirriculum and Instruction |

353
(1)

| | |
| --- | --- |
| | Who Plans the Curriculum? |

354
(1)

| | |
| --- | --- |
| | What Influences Curricular Decisions? |

355
(2)

| | |
| --- | --- |
| | Social Issues and Changing Values |

355
(1)
356
(1)

| | |
| --- | --- |
| | What Reform Efforts Have Affected the Curriculum? |

357
(1)

| | |
| --- | --- |
| | Church, Nation, and School |

357
(1)
358
(2)
360
(1)
360
(1)

| | |
| --- | --- |
| | The Reorganization of Secondary Education |

360
(1)

| | |
| --- | --- |
| | Standards and the Schools |

360
(4)

| | |
| --- | --- |
| | The Push for Mass Education |

361
(1)

| | |
| --- | --- |
| | The Progressive Curriculum |

361
(1)
361
(1)
362
(1)

| | |
| --- | --- |
| | The Inquiry-Based Curriculum |

362
(1)

| | |
| --- | --- |
| | The Relevancy-Based Curriculum |

363
(1)
363
(1)
363
(1)

| | |
| --- | --- |
| | What Are Some Current Subject-Area Trends? |

364
(1)
364
(1)
365
(1)
366
(2)
368
(1)
369
(1)
370
(1)
371
(1)
372
(1)
373
(1)
374
(1)
375
(1)
376
(1)

| | |
| --- | --- |
| | Applications and Activities |

376
(1)
376
(1)
376
(1)

| | |
| --- | --- |
| | Observations and Interviews |

377
(1)
377
(2)

| | |
| --- | --- |
| | Teachers as Educational Leaders |

379
(32)
379
(1)

| | |
| --- | --- |
| | To What Extent Is Teaching a Full Profession? |

380
(5)

| | |
| --- | --- |
| | Institutional Monopoly of Services |

381
(1)
382
(1)

| | |
| --- | --- |
| | Years of Education and Training |

382
(1)

| | |
| --- | --- |
| | Provision of Essential Service |

382
(1)

| | |
| --- | --- |
| | Degree of Self-Governance |

383
(1)

| | |
| --- | --- |
| | Professional Associations |

383
(1)

| | |
| --- | --- |
| | Professional Knowledge and Skills |

384
(1)
384
(1)

| | |
| --- | --- |
| | Prestige, Benefits, and Pay |

384
(1)

| | |
| --- | --- |
| | What Is Professionalism in Teaching? |

385
(1)
385
(1)
385
(1)
386
(1)
386
(1)

| | |
| --- | --- |
| | Involvement in the Profession |

387
(1)

| | |
| --- | --- |
| | To What Professional Organizations Do Teachers Belong? |

387
(1)

| | |
| --- | --- |
| | The National Education Association |

387
(1)

| | |
| --- | --- |
| | The American Federation of Teachers |

388
(1)

| | |
| --- | --- |
| | Other Professional Organizations |

389
(1)
390
(1)

| | |
| --- | --- |
| | What New Leadership Roles for Teachers Are Emerging? |

390
(1)

| | |
| --- | --- |
| | Teacher Involvement in Teacher Education and Certification |

390
(2)
392
(1)

| | |
| --- | --- |
| | Dimensions of Teacher Leadership Beyond the Classroom |

393
(1)

| | |
| --- | --- |
| | Professional Reflection: Working with Principals |

394
(1)

| | |
| --- | --- |
| | How Do Teachers Contribute to Educational Research? |

394
(1)

| | |
| --- | --- |
| | Sources of Educational Research |

395
(1)

| | |
| --- | --- |
| | Government Resources for Research Application |

396
(1)

| | |
| --- | --- |
| | Conducting Classroom Action Research |

396
(1)

| | |
| --- | --- |
| | How Are Teachers Involved in School Restructuring and Curriculum Reform? |

397
(1)

| | |
| --- | --- |
| | Empowerment and Collaboration for School Reform |

397
(2)

| | |
| --- | --- |
| | Collaborative School Reform Networks |

399
(1)

| | |
| --- | --- |
| | Coalition of Essential Schools |

399
(1)

| | |
| --- | --- |
| | National Network for Educational Renewal |

399
(1)

| | |
| --- | --- |
| | Dear Mentor: Novice and Expert Teachers on Sharing Decision Making |

400
(1)
401
(1)

| | |
| --- | --- |
| | State-Based Educational Partnerships |

401
(1)

| | |
| --- | --- |
| | How Are Teachers Innovators in the Use of Educational Technology? |

401
(1)

| | |
| --- | --- |
| | The Impact of the Television Revolution |

402
(1)
402
(1)
403
(1)

| | |
| --- | --- |
| | Effects of Technology on Learning |

403
(1)
404
(1)
405
(2)
407
(1)

| | |
| --- | --- |
| | Applications and Activities |

407
(1)
407
(1)
407
(1)

| | |
| --- | --- |
| | Observations and Interviews |

408
(1)
409
(2)

| | |
| --- | --- |
| | Your First Teaching Position |

411
(32)
411
(1)

| | |
| --- | --- |
| | How Will You Become Certified or Licensed to Teach? |

412
(1)

| | |
| --- | --- |
| | State Certification Requirements |

413
(3)

| | |
| --- | --- |
| | Alternative Certification |

416
(1)

| | |
| --- | --- |
| | The National Teacher Examination and Praxis |

416
(1)
417
(1)
417
(1)

| | |
| --- | --- |
| | Demand by Specialty Area and Geographic Region |

418
(1)

| | |
| --- | --- |
| | Other Career Opportunities for Teachers |

419
(1)

| | |
| --- | --- |
| | How Will You Find Your First Teaching Job? |

420
(1)

| | |
| --- | --- |
| | Finding Out about Teaching Vacancies |

420
(1)
421
(1)

| | |
| --- | --- |
| | Writing Letters of Inquiry and Applications |

421
(1)

| | |
| --- | --- |
| | Participating in a Job Interview |

421
(4)

| | |
| --- | --- |
| | Professional Reflection: Anticipating Interview Questions |

425
(2)
427
(1)

| | |
| --- | --- |
| | What Can You Expect as a Beginning Teacher? |

427
(1)
427
(1)
428
(1)

| | |
| --- | --- |
| | Advice from Experienced Teachers |

429
(1)

| | |
| --- | --- |
| | How Can You Become a Part of Your Learning Community? |

429
(1)

| | |
| --- | --- |
| | Relationships with Students |

429
(1)

| | |
| --- | --- |
| | Relationships with Colleagues and Staff |

430
(1)

| | |
| --- | --- |
| | Dear Mentor: Novice and Expert Teachers on Solving Classroom Discipline Problems |

431
(1)

| | |
| --- | --- |
| | Relationships with Administrators |

432
(1)

| | |
| --- | --- |
| | Relationships with Parents |

432
(1)
433
(1)
434
(1)

| | |
| --- | --- |
| | How Can You Participate in Teacher Collaboration? |

434
(3)
435
(1)
435
(1)
435
(1)
436
(1)

| | |
| --- | --- |
| | How Will Your Performance as a Teacher Be Evaluated? |

437
(1)

| | |
| --- | --- |
| | Quantitive and Qualitative Evaluation |

437
(1)
437
(1)
438
(1)
439
(1)

| | |
| --- | --- |
| | Applications and Activities |

440
(1)
440
(1)
440
(1)

| | |
| --- | --- |
| | Observations and Interviews |

441
(1)
441
(2)

| | |
| --- | --- |
| | Education Issues for the 21st Century |

443
(34)
443
(1)

| | |
| --- | --- |
| | What Will Students Need to Know and Be Able to Do? |

444
(4)

| | |
| --- | --- |
| | Literacy in Language, Mathematics, and Science |

445
(1)
445
(1)

| | |
| --- | --- |
| | Problem Solving, Critical Thinking, and Creativity |

446
(1)

| | |
| --- | --- |
| | Social Awareness, Communication Skills, and Team Building |

446
(1)

| | |
| --- | --- |
| | Global Awareness and Conservation Skills |

446
(1)

| | |
| --- | --- |
| | Health and Wellness Education |

447
(1)

| | |
| --- | --- |
| | Moral and Ethical Orientation |

447
(1)
447
(1)

| | |
| --- | --- |
| | Lifelong Self-Directed Learning |

447
(1)

| | |
| --- | --- |
| | How Can Teachers and Schools Reach All Learners? |

448
(1)
449
(1)

| | |
| --- | --- |
| | Active, Authentic Learning |

449
(1)

| | |
| --- | --- |
| | How Can Community-Based Partnerships Address Social Problems The Hinder Students' Learning? |

450
(1)

| | |
| --- | --- |
| | The Community as a Resource for Schools |

451
(1)
451
(1)

| | |
| --- | --- |
| | Volunteer Mentor Programs |

451
(1)

| | |
| --- | --- |
| | Corporate-Education Partnerships |

451
(1)

| | |
| --- | --- |
| | Schools as Resources for Communities |

452
(2)
452
(1)

| | |
| --- | --- |
| | Health and Social Services |

453
(1)

| | |
| --- | --- |
| | How Will the Privatization Movement Affect Equity and Excellence in Education? |

454
(1)
454
(1)
454
(2)
456
(1)

| | |
| --- | --- |
| | What Can Teachers and Schools Learn from International Education? |

457
(1)
457
(1)
458
(4)

| | |
| --- | --- |
| | International Comparisons of Achievement |

458
(3)
461
(1)

| | |
| --- | --- |
| | Lessons from Other Countries |

462
(2)

| | |
| --- | --- |
| | Support for Teachers and Teaching |

462
(1)
462
(1)
463
(1)

| | |
| --- | --- |
| | How Will Cyberspace Change Teaching and Learning? |

464
(1)

| | |
| --- | --- |
| | Cyberspace and the Challenge to Schools |

464
(1)

| | |
| --- | --- |
| | Dear Mentor: Novice and Expert Teachers on Educational Technology |

465
(1)

| | |
| --- | --- |
| | The National Information Infrastructure (NII) |

466
(1)

| | |
| --- | --- |
| | What Is Our Vision for the Future of Education? |

466
(1)
466
(4)
470
(1)

| | |
| --- | --- |
| | Professional Reflection: Anticipating the Impacts of Innovations and Trends in Education |

470
(1)
471
(2)
473
(1)

| | |
| --- | --- |
| | Applications and Activities |

473
(1)
473
(1)
474
(1)

| | |
| --- | --- |
| | Observations and Interviews |

475
(1)
475
(2)
Glossary
477
(16)
References
493
(18)
Teacher's Resource Guide
511
(58)
Name Index
569
(4)
Subject Index
573