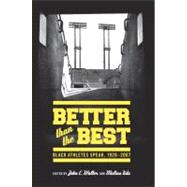 Summary
The subject of Jewish identity is one of the most vexed and contested issues of modern religious and ethnic group history. This interdisciplinary collection draws on work in law, anthropology, history, sociology, literature and popular culture to consider contemporary and historical responses to the question: "Who and what is Jewish?" These essays explore who creates definitions of jewishness, how they do this, and in what social and political contexts. The ten leading authorities writing here also look at the forces - ranging from new genetic and reproductive technologies to increasingly multicultural societies - that push against established boundaries. The authors examine how Jews have imagined themselves and how definitions of Jewishness have been established, enforced, challenged and transformed. What makesBoundaries of Jewish Identitydistinctive is its attention to the various Jewish "epistemologies" or ways of knowing who counts as a Jew. This book speaks to readers concerned with Jewish life and culture and to audiences interested in other religious, cultural and ethnic groups. It provides an excellent opportunity to examine how Jews fit into an increasingly diverse America and an increasingly complicated global society.
Author Biography
John C. Walter is professor emeritus of American ethnic studies at the University of Washington. He is the author of the 1990 American Book Award winner Harlem Fox: J. Raymond Jones and Tammany. Malina Lida is a student at William S. Richardson School of Law at the University of Hawai'i.
Table of Contents
Acknowledgments
p. vii
Introduction
p. ix
Sports Journalism
p. 3
Track and Field
p. 23
Track and Field
p. 39
Wrestling
p. 59
Basketball
p. 79
NBA Referee
p. 99
Tennis
p. 115
Track and Field
p. 133
Football
p. 151
Paralympic Table Tennis
p. 171
Fencing
p. 187
Fencing
p. 205
Martial Arts
p. 221
Black Athletes Interviewed for the Blacks in Sports Oral History Project
p. 235
Selected Bibliography
p. 237
Index
p. 251
Table of Contents provided by Ingram. All Rights Reserved.