Note: Supplemental materials are not guaranteed with Rental or Used book purchases.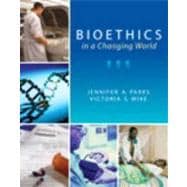 Questions About This Book?
Why should I rent this book?
Renting is easy, fast, and cheap! Renting from eCampus.com can save you hundreds of dollars compared to the cost of new or used books each semester. At the end of the semester, simply ship the book back to us with a free UPS shipping label! No need to worry about selling it back.
How do rental returns work?
Returning books is as easy as possible. As your rental due date approaches, we will email you several courtesy reminders. When you are ready to return, you can print a free UPS shipping label from our website at any time. Then, just return the book to your UPS driver or any staffed UPS location. You can even use the same box we shipped it in!
What version or edition is this?
This is the 1st edition with a publication date of 7/24/2009.
What is included with this book?
The Used copy of this book is not guaranteed to include any supplemental materials. Typically, only the book itself is included.
The Rental copy of this book is not guaranteed to include any supplemental materials. You may receive a brand new copy, but typically, only the book itself.
Summary
Bioethics in the New Millenniumis an introductory textbook for individuals who are new to the study of bioethics. This interdisciplinary field, which encompasses philosophy, religion, sociology, gerontology, psychiatry, biomedical science, law, and nursing (to name a few), has been rapidly growing and developing over the last half-century. In order to get a handle on what "doing" bioethics entails, it is helpful to start with the basic philosophical foundations of bioethical theory and then consider a variety of trenchant issues that arise from the practice of medicine and the provision of health care services within an age of technology. In constructing this textbook, the central aim has been to guide readers in developing a clear sense of how theory and practice are linked in the dynamic field of bioethics. Though new problems and issues in bioethics are constantly arising, it is important to focus on the persistence of foundational questions that apply to new contexts.
Author Biography
Jennifer A. Parks is Associate Professor of Philosophy at Loyola University of Chicago. Her areas of specialization include bioethics, feminist theory, and social philosophy. She has written two books, There's No Place Like Home? Feminist Ethics and Home Health Care and (with David Ingram) The Complete Idiot's Guide to Understanding Ethics. She has also published a variety of articles which have been printed in such journals as The Hastings Center Report, Hypatia, Bioethics, The International Journal of Applied Philosophy, and the Journal of Medical Humanities.
Victoria S. Wike is Professor of Philosophy and Director of the Bioethics Minor at Loyola University. Her publications include: Morality and the Professional Life (Prentice Hall, co-authored with Cynthia Brincat), Kant on Happiness in Ethics; Kant's Antinomies of Reason, and articles in journals such as The Journal of Value Inquiry, Idealistic Studies, and The Southern Journal of Philosophy.
Table of Contents
Bioethics In The New Millennium
Theories And Values In Bioethics
Roles, Responsibilities, And Relationships Creative Work
Davis, What the Nurse Likes
Coulehan, I rene
Physician
Charles/Gafni/Whelan, Decision-making in the Physician-Patient Encounter: Revisiting the Shared Treatment Decision-making Model
Verghese, The Calling
Nurse
Bernal, The Nurse as Patient Advocate
MacDonald, Nurse Autonomy as Relational
Genetic Counselor
Caplan, Neutrality is Not Morality: The Ethics of Genetic Counseling
Weil , Psychosocial Genetic Counseling in the Post-Nondirective Era: A Point of View
Clinical Ethicist
Fox/McGee/Caplan, Paradigms for Clinical Ethics Consultation Practice
Carter/Klugman, Cultural Engagement in Clinical Ethics: A Model for Ethics Consultation
Confidentiality
Siegler, Confidentiality in Medicine-A Decrepit Concept
Erickson/Millar, Caring for Patients while Respecting their Privacy: Renewing our Commitment
Truth-Telling
Werner, Lying to Insurance Companies: The Desire to Deceive among Physicians and the Public
Back/Arnold/Quill, Hope for the Best, and Prepare for the Worst
Informed Consent
Brody, Transparency: Informed Consent in Primary Care
Kuczewski, Reconceiving the Family: The Process of Consent in Medical Decisionmaking
Moazam, Families, Patients, and Physicians in Medical Decisionmaking: A Pakistani Perspective
Codes of Ethics
Hippocratic Oath (Ancient and Modern)
American Medical Association, Principles of Medical Ethics
American Medical Association, Declaration of Professional Responsibility
American Hospital Association, Patient Care Partnership
American Nurses Association, Code of Ethics for Nurses
National Society of Genetic Counselors, Code of Ethics
Justice And Health Care
Creative Work
Moynihan, US seniors group attacks pharmaceutical industry 'fronts'
Issues in Access to Health Care
Selemogo, An Unequal Activism for an Unequal Epidemic?
Daniels, A Lifespan Approach to Health Care
Emanuel, Health Care Reform: Still Possible
Sreenivasan, Health Care and Equality of Opportunity
The Ethics of Managed Care
Rosenbaum/Kamoie, Managed Care and Public Health: Conflict and Collaboration
Callahan, Managed Care and the Goals of Medicine
Morreim, Lifestyles of the Risky and Infamous: From Managed Care to Managed Lives
Abelson, Canadians Confront Health Care Reform
Immigrants
Dwyer, Illegal Immigrants, Health Care, and Social Responsibility
Kullgren, Restrictions on Undocumented Immigrants'
Access to Health Services: The Public Health Implications of Welfare Reform
Ku/Matani, Left Out: Immigrants'
Access to Health Care and Insurance
The Pharmaceutical Industry
Newman, Big Pharma, Bad Science
Kamphingist/DeJong, The Educational Potential of Direct-to-Consumer Prescription Drug Advertising
Cohen, Pushing the Borders: The Moral Dilemma of International Internet Pharmacies
Experimentation And Research On Human Subjects
Creative Work
Pfizer Faces Criminal Charges in Nigeria
Clinical Research and Medicine
Cassell, The Principles of the Belmont Report Revisited
Miller/Brody, A Critique of Clinical Equipoise: Therapeutic Misconception in the Ethics of Clinical Trials
Rhodes, Rethinking Research Ethics
Developing Countries
Doumbo, It Takes a Village: Medical Research and Ethics in Mali
Zion, HIV/AIDS Clinical Research, and the Claims of Beneficence, Justice, and Integrity
The Participants in the 2001 Conference on Ethical Aspects of Research in Developing Countries, Moral Standards for Research in Developing Countries: From 'Reasonable Availability' to 'Fair Benefits' Vulnerable Populations
Ramsey, Judgment on Willowbrook
King, The Dangers of Difference
Buchanan, Judging the Past
Wendler, The Ethics of Paying for Children's Participation in Research
Clinical Trials
Hellman/Hellman, Of Mice but Not Men: Problems of the Randomized Clinical Trial
Goering, Women and Underserved Populations: Access to Clinical Trials
The Nuremberg Code (from Trials of War Criminals Before the Nuremberg Military Tribunals
[Washington, DC: U.S. Government Printing Office, 1948])
Declaration of Helsinki (World Medical Association)
Health, Normalcy, And The "Abnormal" Patient
Creative Work
Not Dead Yet, Action Alert: September 3
is 'Blog Against the Telethon'
Day
Health and Normalcy
Boorse, On the Distinction Between Disease and Illness
Bok, Rethinking the WHO Definition of Health
Wendell, Who Is Disabled? Defining Disability
Hearing
Lane/Grodin, Ethical Issues in Cochlear Implant Surgery: An Exploration into Disease, Disability, and the Best Interests of the Child
Davis, Cochlear Implants and the Claims of Culture?
A Response to Lane and Grodin
The Body
Dreger, Ambiguous Sex-Or Ambivalent Medicine?
Ethical Issues in the Treatment of Intersexuality
Liao/Savulescu/Sheehan, The Ashley Treatment: Best Interests, Convenience, and Parental Decision-Making
Bayne/Levy, Amputees By Choice: Body Integrity Identity Disorder and the Ethics of Amputation
Cannold, The Ethics of Neonatal Male Circumcision: Helping Parents to Decide
Tong/Lindemann, Beauty Under the Knife: A Feminist Appraisal of Cosmetic Surgery
Nestle, Food Marketing and Childhood Obesity - A Matter of Policy
Sexual Identity
Potter, Do Ask, Do Tell
Draper/Evans, Transsexualism and gender re-assignment surgery
Mental Health Care
Whitty/Devitt, Surreptitious Prescribing in Psychiatric Practice
Munetz/Galon/Frese, The Ethics of Mandatory Community Treatment
Related Documents
The United Nations definition of disability
Constitution of the World Health Organization (definition of health)
Americans With Disabilities Act
Beginning Of Life
Creative Work
Excerpt from ron's angels website
Abortion
Marquis, Why Abortion is Immoral
Thomson, A Defense of Abortion
Warren, On the Moral and Legal Status of Abortion
Little, Abortion, Intimacy, and the Duty to Gestate
Ethical Dilemmas in the Care of Pregnant Women
Hornstra, A Realistic Approach to Maternal-Fetal Conflict
Roberts, Punishing Drug Addicts Who Have Babies: Women of Color, Equality, and the Right of Privacy
Minkhoff/Paltrow, The Rights of 'Unborn Children' and the Value of Pregnant Women
Temmerman/Ndinya-Achola, The Right Not to Know HIV-Test Results
Medical Control of Pregnancy and Childbirth
Kalish/McCullough/Chervenak, Decision-making about caesarian delivery
Minkhoff/Berkowitz, The Myth of the Precious Baby
Purdy, Women's reproductive autonomy: medicalisation and beyond
Wilder, Ethical Issues in the Delivery Room: Resuscitation of Extremely Low Birth Weight Infants
Assisted Reproductive Technologies
Steinbock, Payment for Egg Donation and Surrogacy
Seavilleklein/Sherwin, The Myth of the Gendered Chromosome: Sex Selection and the Social Interest
Appel, May Doctors Refuse Infertility Treatments to Gay Patients?
Parks, On the Use of IVF by Post-menopausal Women
Fogg-Davis, Navigating Race in the Market for Human Gametes
Mundy, Souls on Ice: America's Human Embryo Glut and the Wasted Promise of Stem Cell Research
Genetic Technologies
Creative Work
Bulls Ship Curry to Knicks
Testing and Screening: -Davis, Genetic Dilemmas and the Child's Right to an Open Future
Purdy, Genetics and Reproductive Risk: Can Having Children be Immoral?
Steinbock, Using Preimplantation Genetic Diagnosis to Save a Sibling: The Story of Molly and Adam Nash
Duncan/Delatycki, Predictive Genetic Testing in Young People for Adult-onset Conditions: Where is the Empirical Evidence?
Genetic Knowledge: -Andorno, The Right Not to Know: An Autonomy Based Approach
Rhodes, Genetic Links, Family Ties, and Social Bonds: Rights and Responsibilities in the Face of Genetic Knowledge
Hudson/Holohan/Collins, Keeping Pace with the Times-The Genetic Information Nondiscrimination Act of 2008
Therapy and Enhancement
Glover, Questions about Some Uses of Genetic Engineering
Krimsky, Gene Therapy: What has been achieved after 25 years?
Elliott, Enhancement Technologies and Identity Ethics
Brownlee, Gene Doping: Will athletes go for the ultimate high?
Stem Cells
Pontifical Academy for Life, Declaration on the Production and the Scientific and Therapeutic Use of Human Embryonic Stem Cells
Guenin, Morals and Primordials
Steinbock, Alternative Sources of Stem Cells
Human Cloning
Kass, Cloning of Human Beings
The President's Council on Bioethics, The Case For Cloning-to-Produce-Children and The Case Against Cloning-to-Produce Children
Strong, Reproductive Cloning combined with Genetic Modification
Organ Donation And Transplantation
Creative Work
Test, To Remember Me
Scarcity and Allocation : -Rescher, The Allocation of Exotic Medical Lifesaving Therapy
Childress, Ethics and the Allocation of Organs for Transplantation
Nelson, Measured Fairness, Situated Justice: Feminist Reflections on Health Care Rationing
Acquiring Organs
Gaston, Limiting Financial Disincentives in Live Organ Donation: A Rational Solution to the Kidney Shortage
Steinberg, An 'Opting In' Paradigm for Kidney Transplantation
Spital/Erin, Conscription of Cadaveric Organs for Transplantation: Let's at least Talk About It
Fox, 'An Ignoble Form of Cannibalism': Reflections on the Pittsburgh Protocol for Procuring Organs from Non-Heart-Beating Cadavers
Living Donors
Truog, The Ethics of Organ Donation by Living Donors
Caplan, Organs.com: New Commercially Brokered Organ Transfers Raise Questions
Jansen, Child Organ Donation, Family Autonomy, and Intimate Attachments
Allocating Organs
Annas, The Prostitute, The Playboy, and the Poet: Rationing Schemes for Organ Transplantation
Gordon, What 'Race' Cannot Tell Us about Access to Kidney Transplantation
Wilkinson, Racist Organ Donors and Saving Lives
Brudney, Are Alcoholics Less Deserving of Liver Transplants?
Graham, Should age determine who gets a kidney transplant?
Aging And Ethics
Creative Work
Larkin, The Old Fools
Aging and the Ends of Medicine
Callahan, Limiting Health Care to the Old
Bell, What Setting Limits May Mean: A Feminist Critique of Daniel Callahan's Setting Limits
Ethical Issues in Long Term Care
Agich, Reassessing Autonomy in Long Term Care
Holstein, Home Care, Women, and Aging: A Case Study of Injustice
Hung Ng , Will Families Support Their Elders?
Answers From Across Cultures
Hardwig, Elder Abuse, Ethics, and Context
Ethics and Alzheimer's Disease
Dworkin, Life Past Reason
Dresser, Dworkin on Dementia: Elegant Theory, Questionable Policy
Callahan, Terminating Life Sustaining Treatment of the Demented
Ethical Perspectives on Life Extension
Caplan, An Unnatural Process: Why It Is Not Inherently Wrong To Seek A Cure For Aging
Kass, Why Not Immortality?
Overall, Longevity, Identity, and Moral Character: A Feminist Approach
ISSUES AT END OF LIFE
Creative Work
Brown A Compassionate Ending: An Interview with Dr. Jack Kevorkian
End of Life Decisions for the Vulnerable and Incompetent
Kopelman, Rejecting the Baby Doe Rules and Defending a 'Negative' Analysis of the Best Interests Standard
Quill, Terri Schiavo-A Tragedy Compounded
Johnson, After Terri Schiavo: Why the Disability Rights Movement Spoke Out, Why Some of Us Worried, and Where Do We Go From Here?
The Dying Process
Dula/Williams, When Race Matters
Koenig/Gates-Williams, Understanding Cultural Difference in Caring for Dying Patients
Hardwig, Is There a Duty to Die?
Jennings/Ryndes/D'Onofrio/Baily, Access to Hospice Care: Expanding Boundaries, Overcoming Barriers
Active and Passive Euthanasia
Gay-Williams, The Wrongfulness of Euthanasia
Rachels, Active and Passive Euthanasia
Beauchamp/Childress, Rachels on Active and Passive Euthanasia
Callahan, When Self-Determination Runs Amok
Lachs, When Abstract Moralizing Runs Amok
Physician-Assisted Suicide
Quill, Death and Dignity: A Case of Individualized Decision Making
Ackerman, Assisted Suicide, Terminal Illness, Severe Disability, and the Double Standard
Parks, Why Gender Matters to the Euthanasia Debate: On Decisional Capacity and the Rejection of Women's Death Requests
King/Wolf, Lessons for Physician-Assisted Suicide From the African-American Experience
Woolfrey, What Happens Now? Oregon and Physician-Assisted Suicide
Related Documents
Oregon Death With Dignity Act
Advance Directive & Power of Attorney Form
Future Directions In Bioethics
Creative Work
Thucydides, Peloponnesian War
Paul the Deacon, History of the Lombards
Bioethics Priorities: -Macklin, Bioethics and Public Policy in the Next Millennium: Presidential Address
Fox/Swazey, Examining American Bioethics: Its Problems and Prospects
Responses to Pandemics and Bioterrorism
The Hastings Center, Flu Pandemic and the Fair Allocation of Scarce Life-Saving Resources: How Can We Make the Hardest of Choices?
Morin/Higginson/Goldrich for the Council on Ethical and Judicial Affairs of the American Medical Association, Physician Obligation in Disaster Preparedness and Response
Related Documents
UN Millennium Development Goals (2000)
Table of Contents provided by Publisher. All Rights Reserved.