Note: Supplemental materials are not guaranteed with Rental or Used book purchases.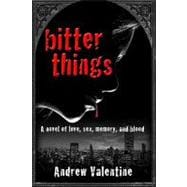 Summary
Michelle Papas vows to form a new connection with her emotionally scarred husband Scott after the gruesome discovery of two bodies in Central Park unhinges him. Just over a year later, through a seemingly chance meeting at a bar in midtown Manhattan, she discovers she and Scott share a fascination with Jong, an alluring woman who feeds on the desires of others. Michelle pursues the woman, and after the three partake in a night of passion, Michelle wakes up alone. Scott has disappeared, and what was meant to drive them together has propelled them apart. Enlisting the help of Dave Carson, her friend and confidante, Michelle sets out to find her husband. Frustrated by conventional police tactics, Michelle hires a private investigator. Instead of finding her husband, Michelle finds herself in a web of deceit where her trusted allies conspire with her hidden enemies. Michelle is forced to confront her loyalty to her wayward husband and choose between the sweet things of an incomplete life, or the BITTER THINGS of a life fulfilled by the ultimate sacrifice.
Author Biography
Andrew Valentine lives and writes in New York. He has a masters degree in psychology from the New School for Social Research, and is a marketing director in a firm in Manhattan, where his writing is more effective at producing revenue than pulse-pounding thrills.Bitter Things is his first novel.