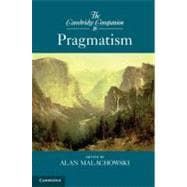 Summary
Pragmatism established a philosophical presence over a century ago through the work of Charles Peirce, William James and John Dewey, and has enjoyed an unprecedented revival in recent years owing to the pioneering efforts of Richard Rorty and Hilary Putnam. The essays in this volume explore the history and themes of classic pragmatism, discuss the revival of pragmatism and show how it engages with a range of areas of inquiry including politics, law, education, aesthetics, religion and feminism. Together they provide readers with an overview of the richness and vitality of pragmatist thinking and the influence that it continues to exert both in philosophy and other disciplines. The volume will be of interest to students and scholars of pragmatism, American philosophy and political theory.
Table of Contents
Preface
Introduction: the pragmatic orientation
Classic Pragmatism:
'Peirce's Principle' and the origins of pragmatism
James' Holism: the human continuum
Dewey's pragmatism: instrumentalism and meliorism
Pragmatism Revived:
W. V. Quine: pragmatism within the limits of empiricism alone
Hegel and pragmatism
Heidegger's pragmatism redux
Practising pragmatist-Wittgensteinianism
Putnam, pragmatism, and the fate of metaphysics
Rorty's contribution to pragmatism: imagination over truth
Pragmatism at Work:
Feminism and pragmatism
Education and the pragmatic temperament
Dewey's pragmatic aesthetics: the contours of experience
Pragmatism and religion
Radical pragmatism
Table of Contents provided by Publisher. All Rights Reserved.