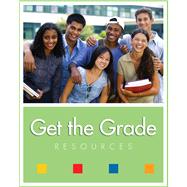 Careers in Social Work: Real Social Workers Share Their Thoughts for Kirst-Ashman's Introduction to Social Work and Social Welfare: Critical Thinking Perspectives, 2nd
by
Kirst-Ashman, Karen K.
Summary
The booklet provides information from interviews with social workers that discuss why social work is a valuable field, rewarding and challenging aspects of being a social worker, case examples that highlight the background, the social worker's role, the process and the outcome.
Table of Contents
The Profession of Social Work
Introduction to Social Work and Social Welfare
p. 1
Social Work Values and Ethics
p. 4
Empowerment and Human Diversity
p. 8
Social Work Practice
The Process of Generalist Practice
p. 11
Practice Settings
p. 13
Social Welfare Policy
An Overview of Social Welfare and Social Work History
p. 24
Policy, Policy Analysis, and Policy Advocacy: Foundations for Service Provision
p. 28
Policies and Programs to Combat Poverty
p. 32
Client Populations and Contexts
Social Work and Services for Children and Families
p. 34
Social Work and Services for the Elderly
p. 41
Social Work and Services in Health Care
p. 45
Social Work and Services in Mental Health
p. 48
Social Work and Services for Youths and in the Schools
p. 50
Social Work and Services in the Criminal Justice System
p. 52
Table of Contents provided by Ingram. All Rights Reserved.