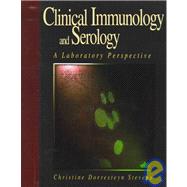 Summary
Western Carolina University, Cullowhee, North Carolina. Introduction to clinical immunology, for second & fourthyear level clinical laboratory science students. Combines essential theoretical principles with commonly used serological techniques. Chapters include objectives, outlines, and glossary.
Table of Contents
Color Plates
p. xvi
Nature of the Immune System
p. 1
Historical Concepts and Introduction to Serologic Testing
p. 2
Natural Immunity
p. 9
The Lymphoid System
p. 24
Nature of Antigens and the Major Histocompatibility Complex
p. 45
Antibody Structure and Function
p. 59
Cytokines
p. 77
Complement
p. 92
Basic Immunologic Procedures
p. 113
Safety and Specimen Preparation
p. 114
Precipitation Reactions
p. 128
Agglutination
p. 142
Labeled Immunoassays
p. 156
Molecular Biology Techniques
p. 173
Immune Disorders
p. 191
Hypersensitivity
p. 192
Autoimmunity
p. 212
Immunoproliferative Diseases
p. 235
Immunodeficiency Diseases
p. 248
Transplantation Immunology
p. 262
Tumor Immunology
p. 278
Serologic Diagnosis of Infectious Diseases
p. 293
Spirochete Diseases
p. 294
Streptococcal Serology
p. 313
Serology of Viral Infections
p. 324
HIV Serology
p. 346
Miscellaneous Serology
p. 370
Glossary
p. 387
Answers
p. 397
Index
p. 405
Table of Contents provided by Rittenhouse. All Rights Reserved.