Note: Supplemental materials are not guaranteed with Rental or Used book purchases.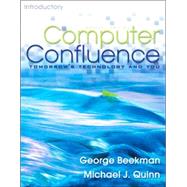 Questions About This Book?
Why should I rent this book?
Renting is easy, fast, and cheap! Renting from eCampus.com can save you hundreds of dollars compared to the cost of new or used books each semester. At the end of the semester, simply ship the book back to us with a free UPS shipping label! No need to worry about selling it back.
How do rental returns work?
Returning books is as easy as possible. As your rental due date approaches, we will email you several courtesy reminders. When you are ready to return, you can print a free UPS shipping label from our website at any time. Then, just return the book to your UPS driver or any staffed UPS location. You can even use the same box we shipped it in!
What version or edition is this?
This is the 7th edition with a publication date of 1/1/2005.
What is included with this book?
The Used copy of this book is not guaranteed to include any supplemental materials. Typically, only the book itself is included.
The Rental copy of this book is not guaranteed to include any supplemental materials. You may receive a brand new copy, but typically, only the book itself.
Summary
Computer Confluence is more than a book: it's the confluence of three media resources: an illustrated textbook, a state-of-the-art CD-ROM, and up-to-the-minute web site. Computer Confluence goes beyond computer concepts and explores the promise and problems of information technology, how it affects people and society, and the future. Since 1994, thousands of students have been introduced to computers through the authorsrs" unique approach. After an illustrative introductory chapter on computer basics, the book covers such topics as: hardware and software basics, graphics, digital media, and software media, networking and telecommunication, security and risks, and the internet and world wide web. An excellent reference resource for anyone interested in computers and computer concepts.
Table of Contents
Preface
2
(32)

| | |
| --- | --- |
| | Human Dreams and Dream Machines |

3
(2)
5
(10)
6
(3)
9
(3)

| | |
| --- | --- |
| | Screen Test: Using Microsoft Word with Microsoft Windows |

12
(2)

| | |
| --- | --- |
| | Screen Test: Using Microsoft Word with Mac OS X |

14
(1)
15
(3)
15
(1)
16
(1)
16
(1)

| | |
| --- | --- |
| | Screen Test: File Management with Windows |

17
(1)

| | |
| --- | --- |
| | Network and Internet Basics |

18
(10)
18
(1)
18
(2)
20
(1)
21
(1)
22
(2)

| | |
| --- | --- |
| | Screen Test: Communicating with Electronic Mai |

24
(1)
25
(1)
26
(1)

| | |
| --- | --- |
| | Working Wisdom: Navigating Computer Confluence |

27
(1)

| | |
| --- | --- |
| | Computer Confluence Multimedia Quick Start |

28
(1)

| | |
| --- | --- |
| | Launching the Computer Confluence CD-ROM |

28
(1)

| | |
| --- | --- |
| | Exploring the Computer Confluence Web Site |

28
(1)

| | |
| --- | --- |
| | Crosscurrents: The Myth of Generation N |

29
(1)
30
(1)
30
(1)
31
(1)
31
(1)
31
(2)
33
(1)
33
(1)
33
(1)
33
(1)

| | |
| --- | --- |
| | PART 1 Approaching Computers: Hardware and Software Fundamentals |

| | |
| --- | --- |
| | Computer Currents and Internet Waves |

34
(36)

| | |
| --- | --- |
| | The Google Guys Search for Success |

35
(1)
36
(6)

| | |
| --- | --- |
| | Computers in Perspective: An Evolving Idea |

37
(1)

| | |
| --- | --- |
| | Computing Before Computers |

37
(1)

| | |
| --- | --- |
| | The Information-Processing Machine |

38
(1)
38
(2)

| | |
| --- | --- |
| | Evolution and Acceleration |

40
(1)

| | |
| --- | --- |
| | The Microcomputer Revolution |

41
(1)

| | |
| --- | --- |
| | Computers Today: A Brief Taxonomy |

42
(5)

| | |
| --- | --- |
| | Mainframes and Supercomputers |

42
(2)

| | |
| --- | --- |
| | Servers, Workstations, and PCs |

44
(1)
45
(1)

| | |
| --- | --- |
| | Embedded Computers and Special-Purpose Computers |

46
(1)

| | |
| --- | --- |
| | Computer Connections: The Internet Revolution |

47
(4)

| | |
| --- | --- |
| | The Emergence of Networks |

47
(2)
49
(2)
51
(8)
52
(1)

| | |
| --- | --- |
| | Explanations: Clarifying Technology |

52
(1)

| | |
| --- | --- |
| | Applications: Computers in Action |

52
(4)

| | |
| --- | --- |
| | Implications: Social and Ethical Issues |

56
(3)
59
(3)

| | |
| --- | --- |
| | Inventing the Future: Tomorrow Never Knows |

62
(1)

| | |
| --- | --- |
| | Crosscurrents: Toward a Brain-Internet Link |

63
(1)
64
(1)
64
(1)
65
(1)
65
(1)
65
(2)
67
(1)
67
(1)
68
(1)
68
(2)

| | |
| --- | --- |
| | Hardware Basics: Inside the Box |

70
(30)

| | |
| --- | --- |
| | Thomas J. Watson, Sr., and the Emperor's New Machines |

71
(2)
73
(2)
75
(6)
75
(1)

| | |
| --- | --- |
| | How It Works 2.1: Binary Numbers |

76
(2)
78
(1)

| | |
| --- | --- |
| | Bits, Bytes, and Buzzwords |

79
(1)

| | |
| --- | --- |
| | How It Works 2.2: Representing the World's Languages |

80
(1)

| | |
| --- | --- |
| | The Computer's Core: CPU and Memory |

81
(11)

| | |
| --- | --- |
| | The CPU: The Real Computer |

81
(1)

| | |
| --- | --- |
| | Working Wisdom: Green Computing |

82
(4)

| | |
| --- | --- |
| | How It Works 2.3: The CPU |

86
(3)
89
(1)
90
(1)

| | |
| --- | --- |
| | Buses, Ports, and Peripherals |

90
(2)

| | |
| --- | --- |
| | Inventing the Future: Tomorrow's Processors |

92
(1)

| | |
| --- | --- |
| | Crosscurrents: Silicon Hogs |

93
(1)
94
(1)
94
(1)
95
(1)
95
(1)
96
(1)
97
(1)
98
(1)
98
(1)
99
(1)

| | |
| --- | --- |
| | Hardware Basics: Peripherals |

100
(38)

| | |
| --- | --- |
| | Steve Wozniak, Steve Jobs, and the Garage that Grew Apples |

101
(2)

| | |
| --- | --- |
| | Input: From Person to Processor |

103
(9)
103
(1)
104
(2)
106
(2)
108
(2)

| | |
| --- | --- |
| | How It Works 3.1: Digitizing the Real World |

110
(2)

| | |
| --- | --- |
| | Output: From Pulses to People |

112
(7)
112
(2)

| | |
| --- | --- |
| | How It Works 3.2: Color Video |

114
(1)
115
(1)

| | |
| --- | --- |
| | How It Works 3.3: Color Printing |

116
(1)

| | |
| --- | --- |
| | Fax Machines and Fax Modems |

116
(1)
117
(1)

| | |
| --- | --- |
| | Controlling Other Machines |

117
(2)

| | |
| --- | --- |
| | Storage Devices: Input Meets Output |

119
(7)
119
(1)
119
(1)

| | |
| --- | --- |
| | Working Wisdom: Ergonomics and Health |

120
(1)
121
(1)

| | |
| --- | --- |
| | How It Works 3.4: Disk Storage |

122
(3)

| | |
| --- | --- |
| | Solid-State Storage Devices |

125
(1)

| | |
| --- | --- |
| | The Computer System: The Sum of Its Parts |

126
(4)

| | |
| --- | --- |
| | Ports and Slots Revisited |

126
(1)

| | |
| --- | --- |
| | Internal and External Drives |

127
(1)
127
(1)

| | |
| --- | --- |
| | Working Wisdom: Computer Consumer Concepts |

128
(1)
129
(1)

| | |
| --- | --- |
| | Networks: Systems Without Boundaries |

129
(1)

| | |
| --- | --- |
| | Software: The Missing Piece |

129
(1)

| | |
| --- | --- |
| | Inventing the Future: Tomorrow's Peripherals |

130
(1)

| | |
| --- | --- |
| | Crosscurrents: Shifting Into Overdrive |

131
(1)
132
(1)
132
(1)
133
(1)
133
(1)
134
(1)
135
(1)
136
(1)
136
(1)
137
(1)

| | |
| --- | --- |
| | Software Basics: The Ghost in the Machine |

138
(38)

| | |
| --- | --- |
| | Linus Torvalds and the Software Nobody Owns |

139
(2)
141
(5)
141
(1)
142
(1)

| | |
| --- | --- |
| | The Language of Computers |

143
(1)

| | |
| --- | --- |
| | How it Works 4.1: Executing a Program |

144
(2)

| | |
| --- | --- |
| | Software Applications: Tools for Users |

146
(5)
146
(2)
148
(1)

| | |
| --- | --- |
| | Integrated Applications and Suites: Software Bundles |

149
(1)

| | |
| --- | --- |
| | Vertical-Market and Custom Software |

150
(1)

| | |
| --- | --- |
| | System Software: The Hardware-Software Connection |

151
(5)

| | |
| --- | --- |
| | What the Operating System Does |

151
(1)

| | |
| --- | --- |
| | How It Works 4.2: The Operating System |

152
(2)

| | |
| --- | --- |
| | Utility Programs and Device Drivers |

154
(1)

| | |
| --- | --- |
| | Where the Operating System Lives |

155
(1)

| | |
| --- | --- |
| | The User Interface: The Human-Machine Connection |

156
(6)

| | |
| --- | --- |
| | Desktop Operating Systems |

156
(2)

| | |
| --- | --- |
| | Multiple User Operating Systems: UNIX and Linux |

158
(1)

| | |
| --- | --- |
| | Screen Test: Using Linux GUI |

159
(1)

| | |
| --- | --- |
| | Hardware and Software Platforms |

160
(2)

| | |
| --- | --- |
| | File Management: Where's My Stuff? |

162
(4)

| | |
| --- | --- |
| | Organizing Files and Folders |

162
(1)

| | |
| --- | --- |
| | File-Management Utilities |

163
(1)

| | |
| --- | --- |
| | Managing Files from Applications |

163
(1)
164
(1)

| | |
| --- | --- |
| | Defragmentation: The Cure for Fragmented Files |

165
(1)

| | |
| --- | --- |
| | Software Piracy and Intellectual Property Laws |

166
(2)

| | |
| --- | --- |
| | Inventing the Future: Tomorrow's User Interfaces |

168
(1)

| | |
| --- | --- |
| | Crosscurrents: The Bugs in the Machine |

169
(1)
170
(1)
171
(1)
171
(1)
171
(1)
172
(1)
173
(1)
173
(1)
174
(1)
174
(2)

| | |
| --- | --- |
| | PART 2 Using Computers: Essential Applications |

| | |
| --- | --- |
| | Basic Productivity Applications |

176
(44)

| | |
| --- | --- |
| | Doug Engelbart Explores Hyperspace |

177
(1)
178
(7)

| | |
| --- | --- |
| | Word Processing Tools and Techniques |

179
(1)

| | |
| --- | --- |
| | How it Works 5.1: Font Technology |

180
(1)

| | |
| --- | --- |
| | Outliners and Idea Processors |

181
(1)
182
(1)
183
(1)

| | |
| --- | --- |
| | Grammar and Style Checkers |

184
(1)
184
(1)

| | |
| --- | --- |
| | Collaborative Writing Tools |

184
(1)
185
(2)

| | |
| --- | --- |
| | Processing Handwritten Words |

185
(1)

| | |
| --- | --- |
| | Processing Words with Speech |

186
(1)

| | |
| --- | --- |
| | Intelligent Word Processors |

186
(1)

| | |
| --- | --- |
| | The Desktop Publishing Story |

187
(5)

| | |
| --- | --- |
| | What Is Desktop Publishing? |

187
(1)

| | |
| --- | --- |
| | Working Wisdom: Creating Professional-Looking Documents |

188
(3)

| | |
| --- | --- |
| | Screen Test: Desktop Publishing with Adobe InDesign |

191
(1)
192
(1)
192
(4)

| | |
| --- | --- |
| | Paperless Publishing and the Web |

192
(2)

| | |
| --- | --- |
| | Electronic Books and Digital Paper |

194
(2)

| | |
| --- | --- |
| | The Spreadsheet: Software for Simulation and Speculation |

196
(8)
196
(1)

| | |
| --- | --- |
| | Screen Test: Creating a Worksheet with Microsoft Excel |

197
(3)
200
(1)

| | |
| --- | --- |
| | Spreadsheet Graphics: From Digits to Drawings |

200
(2)

| | |
| --- | --- |
| | Working Wisdom: Eradicating Spreadsheet Errors |

202
(2)

| | |
| --- | --- |
| | Statistical Software: Beyond Spreadsheets |

204
(4)
204
(1)
205
(1)

| | |
| --- | --- |
| | Statistics and Data Analysis |

205
(1)
206
(1)

| | |
| --- | --- |
| | How It Works 5.2: Fractal Geometry and Simulation |

207
(1)

| | |
| --- | --- |
| | Calculated Risks: Computer Modeling and Simulation |

208
(4)

| | |
| --- | --- |
| | Computer Simulations: The Rewards |

210
(1)

| | |
| --- | --- |
| | Computer Simulations: The Risks |

211
(1)

| | |
| --- | --- |
| | Inventing the Future: Truly Intelligent Agents |

212
(1)

| | |
| --- | --- |
| | Crosscurrents: Copy Protection Robs the Future |

213
(1)
214
(1)
215
(1)
215
(1)
215
(1)
216
(1)
217
(1)
218
(1)
218
(1)
219
(1)

| | |
| --- | --- |
| | Graphics, Digital Media, and Multimedia |

220
(44)

| | |
| --- | --- |
| | Tim Berners-Lee Weaves the Web for Everybody |

221
(2)

| | |
| --- | --- |
| | Focus on Computer Graphics |

223
(13)

| | |
| --- | --- |
| | Painting: Bitmapped Graphics |

223
(3)

| | |
| --- | --- |
| | Screen Test: Creating a CD Cover |

226
(1)

| | |
| --- | --- |
| | Image Processing: Photographic Editing by Computer |

227
(1)

| | |
| --- | --- |
| | Working Wisdom: Creating Smart Art |

228
(1)

| | |
| --- | --- |
| | Drawing: Object-Oriented Graphics |

229
(2)
231
(1)

| | |
| --- | --- |
| | CAD/CAM: Turning Pictures into Products |

232
(1)

| | |
| --- | --- |
| | Presentation Graphics: Bringing Lectures to Life |

233
(1)

| | |
| --- | --- |
| | Working Wisdom: Making Powerful Presentations |

234
(2)

| | |
| --- | --- |
| | Dynamic Media: Beyond the Printed Page |

236
(14)

| | |
| --- | --- |
| | Animation: Graphics in Time |

236
(1)

| | |
| --- | --- |
| | Screen Test: Creating a Flash Animation |

237
(1)

| | |
| --- | --- |
| | Desktop Video: Computers, Film, and TV |

238
(2)
240
(1)

| | |
| --- | --- |
| | The Synthetic Musician: Computers and Audio |

241
(1)

| | |
| --- | --- |
| | How It Works 6.1: Data Compression |

242
(2)

| | |
| --- | --- |
| | Samplers, Synthesizers, and Sequencers: Digital Audio and MIDI |

244
(1)

| | |
| --- | --- |
| | Working Wisdom: Digital Audio Do's and Don'ts |

245
(3)

| | |
| --- | --- |
| | How it Works Computer-Based Music Production |

248
(2)
250
(1)

| | |
| --- | --- |
| | Interactive Multimedia: Eye, Ear, Hand, and Mind |

251
(1)

| | |
| --- | --- |
| | Interactive Multimedia: What Is It? |

251
(1)

| | |
| --- | --- |
| | Multimedia Authoring: Making Mixed Media |

252
(4)

| | |
| --- | --- |
| | Working Wisdom: Creating an Effective Interactive Experience |

253
(1)

| | |
| --- | --- |
| | Interactive Media: Visions of the Future |

254
(2)

| | |
| --- | --- |
| | Inventing the Future: Shared Virtual Spaces |

256
(1)

| | |
| --- | --- |
| | Crosscurrents: Memory Overload |

257
(1)
258
(1)
258
(1)
259
(1)
259
(1)
259
(2)
261
(1)
261
(1)
262
(1)
262
(2)

| | |
| --- | --- |
| | Database Applications and Privacy Implications |

264
(38)

| | |
| --- | --- |
| | Bill Gates Rides the Digital Wave |

265
(2)

| | |
| --- | --- |
| | The Electronic File Cabinet: Database Basics |

267
(10)
267
(1)
268
(1)
269
(1)

| | |
| --- | --- |
| | Screen Test: Creating an Address Book with Filemaker Pro |

270
(2)

| | |
| --- | --- |
| | Screen Test: Querying a Web Search Database |

272
(1)

| | |
| --- | --- |
| | Special-Purpose Database Programs |

273
(2)

| | |
| --- | --- |
| | How it Works: The Language of Database Queries |

275
(1)

| | |
| --- | --- |
| | Screen Test: Synchronizing Data between Outlook and Portable Devices |

276
(1)

| | |
| --- | --- |
| | Beyond the Basics: Database Management Systems |

277
(4)

| | |
| --- | --- |
| | From File Managers to Database Management Systems |

277
(2)

| | |
| --- | --- |
| | What Makes a Database Relational? |

279
(1)

| | |
| --- | --- |
| | The Many Faces of Databases |

279
(2)
281
(4)
281
(1)

| | |
| --- | --- |
| | Downsizing and Decentralizing |

281
(1)
282
(1)
282
(1)

| | |
| --- | --- |
| | Working Wisdom: Dealing with Databases |

283
(1)

| | |
| --- | --- |
| | Object-Oriented Databases |

284
(1)
284
(1)

| | |
| --- | --- |
| | Natural Language Databases |

284
(1)

| | |
| --- | --- |
| | No Secrets: Computers and Privacy |

285
(9)

| | |
| --- | --- |
| | Personal Data: All About You |

286
(1)
287
(1)

| | |
| --- | --- |
| | Working Wisdom: Your Private Rights |

288
(4)

| | |
| --- | --- |
| | Big Brother and Big Business |

292
(2)

| | |
| --- | --- |
| | Inventing the Future: Embedded Intelligence and Ubiquitous Computing |

294
(1)

| | |
| --- | --- |
| | Crosscurrents: Privacy and Security: Finding a Balance |

295
(1)
296
(1)
296
(1)
297
(1)
297
(1)
298
(1)
299
(1)
299
(1)
300
(1)
300
(2)

| | |
| --- | --- |
| | PART 3 Exploring with Computers: Networking and the Internet |

| | |
| --- | --- |
| | Networking and Telecommunication |

302
(38)

| | |
| --- | --- |
| | Arthur C. Clarke's Magical Prophecy |

303
(2)
305
(15)
305
(2)

| | |
| --- | --- |
| | Specialized Networks: From GPS to Financial Systems |

307
(1)
308
(1)
309
(1)
310
(1)
310
(3)

| | |
| --- | --- |
| | Wireless Network Technology |

313
(2)
315
(2)
317
(1)

| | |
| --- | --- |
| | How It Works 8.1: A Home Computer Network |

318
(2)

| | |
| --- | --- |
| | Email, Instant Messaging, and Teleconferencing: Interpersonal Computing |

320
(6)
320
(2)
322
(1)
323
(1)

| | |
| --- | --- |
| | Working Wisdom: Online Survival Tips |

324
(1)

| | |
| --- | --- |
| | Instant Messaging and Teleconferencing: Real-Time Communication |

325
(1)
326
(1)

| | |
| --- | --- |
| | Online Issues: Reliability, Security, Privacy, and Humanity |

326
(6)

| | |
| --- | --- |
| | Working Wisdom: Netiquette and Text Messaging Etiquette |

328
(2)

| | |
| --- | --- |
| | Wireless Issues: Access, Security, and Privacy |

330
(1)

| | |
| --- | --- |
| | Digital Communication in Perspective |

331
(1)

| | |
| --- | --- |
| | Inventing the Future: A World Without Wires |

332
(1)

| | |
| --- | --- |
| | Crosscurrents: Time To Do Everything Except Think |

333
(1)
334
(1)
334
(1)
335
(1)
335
(1)
336
(1)
337
(1)
338
(1)
338
(1)
338
(2)

| | |
| --- | --- |
| | Inside the Internet and the World Wide Web |

340
(44)

| | |
| --- | --- |
| | ARPANET Pioneers Build an Unreliable Network . . . on Purpose |

341
(1)
342
(10)
343
(1)
343
(2)
345
(2)
347
(4)
351
(1)
352
(14)

| | |
| --- | --- |
| | Web Protocols: HTTP and HTML |

352
(2)

| | |
| --- | --- |
| | How It Works 9.1: The World Wide Web |

354
(1)
355
(1)

| | |
| --- | --- |
| | From Hypertext to Multimedia |

355
(1)

| | |
| --- | --- |
| | Screen Test: Building a Web Site |

356
(3)

| | |
| --- | --- |
| | Dynamic Web Sites: Beyond HTML |

359
(1)

| | |
| --- | --- |
| | Working Wisdom: Weaving Winning Web Sites |

360
(2)

| | |
| --- | --- |
| | Screen Test: Using Different Search Strategies |

362
(2)

| | |
| --- | --- |
| | Working Wisdom: Working the Web |

364
(2)
366
(5)
366
(1)
367
(1)

| | |
| --- | --- |
| | Push Technology: Notification and Alerts |

367
(1)

| | |
| --- | --- |
| | Peer-to-Peer and Grid Computing |

368
(1)

| | |
| --- | --- |
| | Intranets, Extranets, and Electronic Commerce |

369
(1)
370
(1)
371
(5)

| | |
| --- | --- |
| | Internet2 and the Next Generation Internet |

371
(1)

| | |
| --- | --- |
| | Internet Issues: Ethical and Political Dilemmas |

371
(3)

| | |
| --- | --- |
| | Cyberspace: The Electronic Frontier |

374
(2)

| | |
| --- | --- |
| | Inventing the Future: The Invisible Information Infrastructure |

376
(1)

| | |
| --- | --- |
| | Crosscurrents: Info with a Ball and Chain |

377
(1)
378
(1)
378
(1)
379
(1)
379
(1)
380
(1)
381
(1)
381
(1)
382
(1)
382
(2)

| | |
| --- | --- |
| | PART 4 Living with Computers: Issues and Implications |

| | |
| --- | --- |
| | Computer Security and Risks |

384
(41)

| | |
| --- | --- |
| | Kempelen's Amazing Chess-Playing Machine |

385
(1)

| | |
| --- | --- |
| | Online Outlaws: Computer Crime |

386
(9)

| | |
| --- | --- |
| | The Computer Crime Dossier |

387
(1)
388
(1)
388
(1)

| | |
| --- | --- |
| | Working Wisdom, Protecting Yourself from Identity Theft |

389
(1)

| | |
| --- | --- |
| | Software Sabotage: Viruses and Other Malware |

390
(4)

| | |
| --- | --- |
| | Hacking and Electronic Trespassing |

394
(1)

| | |
| --- | --- |
| | Computer Security: Reducing Risks |

395
(8)

| | |
| --- | --- |
| | Physical Access Restrictions |

396
(1)
397
(1)

| | |
| --- | --- |
| | Firewalls, Encryption, and Audits |

397
(1)

| | |
| --- | --- |
| | How It Works 10.1: Firewalls |

398
(2)

| | |
| --- | --- |
| | How It Works 10.2: Cryptography |

400
(2)

| | |
| --- | --- |
| | Backups and Other Precautions |

402
(1)

| | |
| --- | --- |
| | Human Security Controls: Law, Management, and Ethics |

402
(1)

| | |
| --- | --- |
| | The Rule of System Administrators |

402
(1)

| | |
| --- | --- |
| | Security, Privacy, Freedom, and Ethics: The Delicate Balance |

403
(13)

| | |
| --- | --- |
| | When Security Threatens Privacy |

403
(1)

| | |
| --- | --- |
| | Working Wisdom: Safe Computing |

404
(2)

| | |
| --- | --- |
| | Justice on the Electronic Frontier |

406
(1)

| | |
| --- | --- |
| | Working Wisdom: Computer Ethics |

407
(1)
408
(1)
408
(2)
410
(2)
412
(1)

| | |
| --- | --- |
| | Human Questions for a Computer Age |

413
(1)

| | |
| --- | --- |
| | Will Computers Be Democratic? |

413
(1)

| | |
| --- | --- |
| | Will the Global Village Be a Community? |

414
(1)

| | |
| --- | --- |
| | Will We Become Information Slaves? |

414
(1)

| | |
| --- | --- |
| | Standing on the Shoulders of Giants |

414
(2)

| | |
| --- | --- |
| | Inventing the Future: The Future of Internet Security |

416
(1)

| | |
| --- | --- |
| | Crosscurrents: Idiocy Imperils the Web |

417
(1)
418
(1)
418
(1)
419
(1)
419
(1)
420
(1)
421
(1)
421
(1)
422
(1)
422
(3)
Appendix The ACM Code of Ethics and Professional Conduct
425
(6)
Glossary
431
(14)
Credits
445
(2)
Index
447