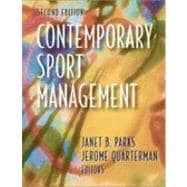 List Price: $62.00
In Stock Usually Ships in 24 Hours.
Questions About This Book?
Why should I rent this book?
Renting is easy, fast, and cheap! Renting from eCampus.com can save you hundreds of dollars compared to the cost of new or used books each semester. At the end of the semester, simply ship the book back to us with a free UPS shipping label! No need to worry about selling it back.
How do rental returns work?
Returning books is as easy as possible. As your rental due date approaches, we will email you several courtesy reminders. When you are ready to return, you can print a free UPS shipping label from our website at any time. Then, just return the book to your UPS driver or any staffed UPS location. You can even use the same box we shipped it in!
What version or edition is this?
This is the 2nd edition with a publication date of 2/1/2003.
What is included with this book?
The Used copy of this book is not guaranteed to inclue any supplemental materials. Typically, only the book itself is included.
The Rental copy of this book is not guaranteed to include any supplemental materials. You may receive a brand new copy, but typically, only the book itself.
Summary
The second edition of >Contemporary Sport Management> incorporates the most recent developments in the field, giving students and professionals a comprehensive and timely look at the world of sport management.Editors Janet Parks and Jerome Quarterman tap the expertise of 29 of the best researchers, practitioners, and teachers in the field to provide both contemporary examples and historical points of reference for their study. New chapters have been added to give readers more of the information they need in order to think critically about the ever-expanding sport management field.>Contemporary Sport Management, Second Edition,> explores the new and growing scope of opportunities within the industry while surveying the historical, psychological, sociological, and philosophical foundations of sport. The easy-to-read format will allow readers to quickly grasp management and organizational concepts and apply them in sport enterprises.New to this edition are chapters on the ethical and legal aspects of sport management as well as thorough discussions about consumer behavior, sport publicity and public relations, sport finance, sport tourism, critical thinking, and sport management research. Other updated features of the text include--learning activities, glossary terms, and review questions for each chapter to aid reader comprehension;-detailed case studies, scenarios, and day-in-the-life examples to help readers see the relevance of the information covered; and-sources of additional information to assist readers who want to know and learn more.Part I,"Introduction to Sport Management, " covers the disciplinary foundations of sport and physical activity, providing insight into sport as an influential cultural practice and formidable industry.Part II,"Social and Behavioral Foundations of Sport Management, " presents information about the ethical, legal, sociological, and psychological aspects of sport and discusses the resulting implications for sport managers.Part III,"Organizational and Managerial Foundations of Sport Management, " helps readers define the term organization and offers insight into how readers can become first-rate leaders and managers in sport.Part IV,"Selected Functional Areas of Sport Management, " provides an overview of sport marketing, public relations, finance, facility management, intercollegiate athletics, pro sport, sport marketing and management agencies, tourism, and international sport to demonstrate the depth and breadth of knowledge that sport managers are required to have.Part V,"The Future of Sport Management, " details approaches to sport management research as well as issues and emerging questions in the field.The second edition of >Contemporary Sport Management> is an invaluable tool for anyone interested in a sport management career. The revised text is a comprehensive learning resource and professional reference tool.
Table of Contents
Preface
ix
Acknowledgments
xi

| | |
| --- | --- |
| | PART I Introduction to Sport Management |

| | |
| --- | --- |
| | Sport Management: An Overview |

5
(18)

| | |
| --- | --- |
| | Defining Sport and Sport Management |

7
(1)

| | |
| --- | --- |
| | Nature and Scope of the Sport Industry |

8
(4)

| | |
| --- | --- |
| | Unique Aspects of Sport Management |

12
(2)

| | |
| --- | --- |
| | Sport Management Competencies |

14
(3)

| | |
| --- | --- |
| | Future Challenges and Opportunities for Sport Managers |

17
(1)

| | |
| --- | --- |
| | Future of the Sport Industry |

18
(5)

| | |
| --- | --- |
| | Developing a Professional Perspective |

23
(18)
23
(2)
25
(7)

| | |
| --- | --- |
| | Career Planning and Management |

32
(9)

| | |
| --- | --- |
| | Historical Sketches: The Development of the Sport Business Industry |

41
(38)

| | |
| --- | --- |
| | 1870s: Commercialization Models in Baseball |

42
(1)

| | |
| --- | --- |
| | 1880s: Commercialization Models in Sporting Goods |

43
(3)

| | |
| --- | --- |
| | 1880s: Commercialization Models in Intercollegiate Sport |

46
(1)

| | |
| --- | --- |
| | 1890s: Intense Market Competition and the Bicycle Craze |

47
(3)

| | |
| --- | --- |
| | 1900s: Market Development and Market Segmentation |

50
(1)

| | |
| --- | --- |
| | 1910s: The Rise of Endorsement Advertising |

51
(1)

| | |
| --- | --- |
| | 1920s: The Golden Age of Sports |

52
(2)

| | |
| --- | --- |
| | 1930s: Depression and the Age of Cooperation |

54
(5)

| | |
| --- | --- |
| | 1940s: World War II and Sport Policy |

59
(2)

| | |
| --- | --- |
| | 1950s: New Techniques and New Technologies |

61
(3)

| | |
| --- | --- |
| | 1960s: The Foreign Invasion |

64
(3)

| | |
| --- | --- |
| | 1970s: From Woodstock to Nautilus |

67
(2)

| | |
| --- | --- |
| | 1980s: The Participation Revolution |

69
(2)

| | |
| --- | --- |
| | 1990s: MJ as Brand and the Experience Economy |

71
(8)

| | |
| --- | --- |
| | Thinking Critically About Sport Management |

79
(16)

| | |
| --- | --- |
| | Becoming a Critical Thinker |

80
(7)

| | |
| --- | --- |
| | Asking the Core Critical Questions |

87
(8)

| | |
| --- | --- |
| | PART II Social and Behavioral Foundations of Sport Management |

| | |
| --- | --- |
| | Legal and Ethical Considerations in Sport Management |

95
(12)
95
(3)
98
(9)

| | |
| --- | --- |
| | Sociological Aspects of Sport and Physical Activity |

107
(20)
107
(1)
107
(1)

| | |
| --- | --- |
| | The Role of Theory in Understanding Sport |

108
(2)

| | |
| --- | --- |
| | Social Significance of Sport |

110
(1)
110
(2)
112
(8)

| | |
| --- | --- |
| | Sport as a Vehicle for Social Transformation |

120
(1)

| | |
| --- | --- |
| | Implications for Sport Managers |

121
(6)

| | |
| --- | --- |
| | Psychology of Sport Consumer Behavior |

127
(22)

| | |
| --- | --- |
| | Understanding the Individual as a Sport Consumer |

127
(11)

| | |
| --- | --- |
| | Group Influences on the Sport Consumer |

138
(2)

| | |
| --- | --- |
| | Building a Relationship With the Consumer |

140
(2)

| | |
| --- | --- |
| | Consumer Decision Making in Sport |

142
(7)

| | |
| --- | --- |
| | PART III Organizational and Managerial Foundations of Sport Management |

| | |
| --- | --- |
| | Sport Organization Managers and Organizational Behavior |

149
(16)
150
(4)

| | |
| --- | --- |
| | Unique Features of Organizational Behavior Studies |

154
(4)

| | |
| --- | --- |
| | Organizational Behavior Research in Context of Sport Mangement Studies |

158
(2)

| | |
| --- | --- |
| | Questions Often Asked About the Study of Organizational Behavior |

160
(5)

| | |
| --- | --- |
| | Managing and Leading Sport Organizations |

165
(24)

| | |
| --- | --- |
| | Differences Between Management and Leadership |

165
(1)

| | |
| --- | --- |
| | Management as a Process in Sport Organizations |

166
(2)

| | |
| --- | --- |
| | Theoretical Approaches to the Study of Leadership |

168
(3)
171
(18)

| | |
| --- | --- |
| | PART IV Selected Functional Areas of Sport Management |

189
(22)

| | |
| --- | --- |
| | Ethics and Social Responsibility |

190
(1)

| | |
| --- | --- |
| | Developing a Sport Marketing Plan |

191
(14)

| | |
| --- | --- |
| | Challenges and Directions in Sport Marketing |

205
(6)

| | |
| --- | --- |
| | Public Relations in the Sport Industry |

211
(20)
212
(3)
215
(5)

| | |
| --- | --- |
| | Community Relations in Sport |

220
(4)

| | |
| --- | --- |
| | Other Public Relations Positions |

224
(1)

| | |
| --- | --- |
| | Communication Technology and Its Impact on Sport |

225
(6)

| | |
| --- | --- |
| | Finance, Economics, and Budgeting in the Sport Industry |

231
(24)

| | |
| --- | --- |
| | Current Financial Situation in the U.S. Professional Sport Industry |

232
(1)

| | |
| --- | --- |
| | Current Financial Situation in U.S. College Athletics |

233
(1)
234
(8)

| | |
| --- | --- |
| | Overview of Financial Management |

242
(6)

| | |
| --- | --- |
| | Sources of Revenues and Expenses for Sport Organizations |

248
(2)

| | |
| --- | --- |
| | Careers in Financial Management for Sport Organizations |

250
(5)

| | |
| --- | --- |
| | Sport Facility and Event Management |

255
(16)
255
(1)
256
(2)
258
(8)
266
(5)

| | |
| --- | --- |
| | Intercollegiate Athletics |

271
(26)

| | |
| --- | --- |
| | Governance of Intercollegiate Athletics |

271
(8)

| | |
| --- | --- |
| | Intercollegiate Athletics Administrators |

279
(8)

| | |
| --- | --- |
| | Careers in Intercollegiate Athletics Administration |

287
(10)
297
(26)

| | |
| --- | --- |
| | Nature of Professional Sport |

297
(1)

| | |
| --- | --- |
| | History of the Major American Professional Sports |

298
(2)

| | |
| --- | --- |
| | Unique Aspects of Professional Sport |

300
(7)

| | |
| --- | --- |
| | Revenue Sources for Professional Sport Teams |

307
(4)

| | |
| --- | --- |
| | Career Opportunities in Professional Sport |

311
(12)

| | |
| --- | --- |
| | Sport Management and Marketing Agencies |

323
(14)

| | |
| --- | --- |
| | Creating a Sport Management and Marketing Agency Plan |

323
(1)

| | |
| --- | --- |
| | Functions of Sport Management and Marketing Agencies |

324
(4)

| | |
| --- | --- |
| | Types of Sport Management and Marketing Agencies |

328
(4)

| | |
| --- | --- |
| | Careers Within Sport Management and Marketing Agencies |

332
(1)

| | |
| --- | --- |
| | Challenges Facing Sport Management and Marketing Agencies |

332
(5)
337
(24)

| | |
| --- | --- |
| | Tourism and the Tourism Industry |

337
(2)
339
(12)

| | |
| --- | --- |
| | Understanding the Sport Tourist |

351
(1)

| | |
| --- | --- |
| | Three Impacts of Sport Tourism: Sociocultural, Economic, and Environmental |

352
(9)
361
(22)

| | |
| --- | --- |
| | What Is International Sport? |

361
(1)

| | |
| --- | --- |
| | 1972: A Snapshot of Key Historic Changes in International Sport |

362
(1)

| | |
| --- | --- |
| | Redefining International Sport |

363
(1)

| | |
| --- | --- |
| | Assessing the Expanding Market for International Sport |

364
(2)

| | |
| --- | --- |
| | China As an Awakening Sport Giant |

366
(5)

| | |
| --- | --- |
| | Careers in International Sport |

371
(5)

| | |
| --- | --- |
| | International Sport in the Next Decade |

376
(7)

| | |
| --- | --- |
| | PART V The Future of Sport Management |

| | |
| --- | --- |
| | Questions, Answers, and Sport Management Research |

383
(24)

| | |
| --- | --- |
| | Why Understanding Research Is Important to Sport Managers |

384
(1)

| | |
| --- | --- |
| | Addressing Questions and Gathering Information Without Bias |

385
(1)

| | |
| --- | --- |
| | The Folly of Trial-and-Error Management |

386
(1)

| | |
| --- | --- |
| | A Question's Path: The Need for Information |

386
(1)

| | |
| --- | --- |
| | Question Construction: Careful Planning and Useful Results |

387
(1)

| | |
| --- | --- |
| | The Question and Answer Industry: Commercial Research in Sport Management |

388
(1)

| | |
| --- | --- |
| | Action Research and Problem Solving |

388
(2)
390
(1)
391
(2)

| | |
| --- | --- |
| | Important Research Questions Addressed |

393
(2)

| | |
| --- | --- |
| | Caution! Pothole on the Road to Progress |

395
(2)

| | |
| --- | --- |
| | Emerging Questions in Sport Management |

397
(4)

| | |
| --- | --- |
| | What Else Do You Need to Ask? |

401
(6)

| | |
| --- | --- |
| | Understanding Sport Management Research |

407
(14)

| | |
| --- | --- |
| | Making Informed Decisions |

407
(1)

| | |
| --- | --- |
| | Judging the Quality of Research |

408
(1)
409
(3)
412
(9)
Index
421
(8)
About the Editors
429
(2)
About the Contributors
431