Note: Supplemental materials are not guaranteed with Rental or Used book purchases.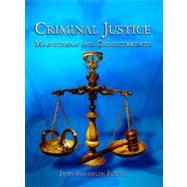 Questions About This Book?
Why should I rent this book?
Renting is easy, fast, and cheap! Renting from eCampus.com can save you hundreds of dollars compared to the cost of new or used books each semester. At the end of the semester, simply ship the book back to us with a free UPS shipping label! No need to worry about selling it back.
How do rental returns work?
Returning books is as easy as possible. As your rental due date approaches, we will email you several courtesy reminders. When you are ready to return, you can print a free UPS shipping label from our website at any time. Then, just return the book to your UPS driver or any staffed UPS location. You can even use the same box we shipped it in!
What version or edition is this?
This is the 2nd edition with a publication date of 1/1/2010.
What is included with this book?
The Used copy of this book is not guaranteed to include any supplemental materials. Typically, only the book itself is included.
The Rental copy of this book is not guaranteed to include any supplemental materials. You may receive a brand new copy, but typically, only the book itself.
Related Products
Summary
Building upon John Fullerrs"s experience as a criminal justice practitioner, scholar and teacher,Criminal Justice: Mainstream & Crosscurrentsencourages readers to think critically about the goals and processes of the criminal justice system and introduces them to important ethical dilemmas faced by criminal justice professionals. This highly readable, interesting, contemporary book offers a comprehensive introduction to criminal justice supported with empirical work. Itrs"s narrative style explains legal concepts in a clear and comprehensible manner without losing the reader in legal jargon.Features a full chapter on crime theory-highlighting the various sociological, psychological and biological theories of crime causation. A unique chapter on emerging trends in criminal justice (Chapter 16) considers contemporary topics like restorative justice and peacemaking criminology.For criminal justice practitioners.
Table of Contents
Preface
xix
Acknowledgments
xxiii
About the Author
xxv

| | |
| --- | --- |
| | Part One Crime: Problems, Measurement, Theories, and Law |

1
(142)

| | |
| --- | --- |
| | The Problem of Social Control |

3
(38)
4
(4)
8
(2)

| | |
| --- | --- |
| | Crime in the United States |

9
(1)

| | |
| --- | --- |
| | Crosscurrents: Tweety Bird Is a Thug: Zero Tolerance and the School |

10
(3)

| | |
| --- | --- |
| | Crosscurrents: American Kids Are All Right |

13
(2)

| | |
| --- | --- |
| | News Flash: White Collar Crime |

15
(1)

| | |
| --- | --- |
| | The Criminal Justice System |

15
(6)
15
(3)
18
(3)

| | |
| --- | --- |
| | News Flash: Secret Service Finds Children |

21
(2)

| | |
| --- | --- |
| | Case in Point: Mapp v. Ohio |

23
(1)

| | |
| --- | --- |
| | Case in Point: Escobedo v. Illinois |

24
(3)

| | |
| --- | --- |
| | Focus on Ethics: A Balance of Interests |

27
(5)

| | |
| --- | --- |
| | Problem with the System Metaphor |

30
(2)

| | |
| --- | --- |
| | Focus on Ethics: A Kid in Trouble |

32
(2)

| | |
| --- | --- |
| | It All Begins with the Family |

32
(2)

| | |
| --- | --- |
| | Crosscurrents: Pass or Fail |

34
(2)
35
(1)
36
(1)
37
(1)
37
(1)

| | |
| --- | --- |
| | Suggested Further Reading |

38
(1)
38
(3)

| | |
| --- | --- |
| | The Nature and Measurement of Crime |

41
(34)

| | |
| --- | --- |
| | Categories of Crime and Criminals |

42
(6)

| | |
| --- | --- |
| | Crimes against the Person |

42
(3)
45
(3)

| | |
| --- | --- |
| | Crimes against the Public Order |

48
(1)
48
(2)

| | |
| --- | --- |
| | Focus on Ethics: To Report or Not to Report |

50
(4)

| | |
| --- | --- |
| | Uniform Crime Reports (UCR) |

52
(2)

| | |
| --- | --- |
| | New Flash: Lies, Damn Lies, and Statistics |

54
(6)

| | |
| --- | --- |
| | National Incident-Based Reporting System (NIBRS) |

56
(2)
58
(2)

| | |
| --- | --- |
| | Crosscurrents: Some Problems with Victimization Surveys |

60
(3)
62
(1)

| | |
| --- | --- |
| | Focus on Ethics: Crime Wave |

63
(2)
65
(1)

| | |
| --- | --- |
| | Crosscurrents: Elderly Crime Victims |

66
(1)

| | |
| --- | --- |
| | Focus on Ethics: If It Bleeds, It Leads |

67
(1)
68
(1)
69
(1)
70
(1)
71
(1)

| | |
| --- | --- |
| | Suggested Further Reading |

71
(1)
71
(4)
75
(32)
76
(1)

| | |
| --- | --- |
| | Classical School of Criminology |

77
(4)

| | |
| --- | --- |
| | Cesare Beccaria (1738-1794) |

77
(3)

| | |
| --- | --- |
| | Jeremy Bentham (1748-1832) |

80
(1)

| | |
| --- | --- |
| | Positivist School of Criminology |

81
(1)

| | |
| --- | --- |
| | Biological Theories of Crime |

81
(1)

| | |
| --- | --- |
| | Crosscurrents: Charles Whitman, The Texas Tower Sniper |

82
(2)

| | |
| --- | --- |
| | Crosscurrents: The Skull of the Marquis de Sade |

84
(1)

| | |
| --- | --- |
| | Focus on Ethics: Physical Graffiti |

85
(2)

| | |
| --- | --- |
| | Crosscurrents: The Jukes and Richard Dugdale |

87
(2)

| | |
| --- | --- |
| | Case in Point: Robinson v. California |

89
(2)

| | |
| --- | --- |
| | Psychological Theories of Crime |

89
(2)

| | |
| --- | --- |
| | News Flash: Lies, Lies, Lies |

91
(3)

| | |
| --- | --- |
| | Sociological Theories of Crime |

91
(3)

| | |
| --- | --- |
| | Focus on Ethics: With Friends Like These |

94
(4)

| | |
| --- | --- |
| | Critical Sociological Theories of Crime |

98
(1)

| | |
| --- | --- |
| | Case in Point: Gideon v. Wainwrigh! |

98
(2)

| | |
| --- | --- |
| | News Flash: Crime and the Economy |

100
(2)
102
(1)
103
(1)
103
(1)

| | |
| --- | --- |
| | Suggested Further Reading |

103
(1)
104
(3)
107
(36)

| | |
| --- | --- |
| | Focus on Ethics: Changing the Substantive Law |

108
(2)

| | |
| --- | --- |
| | Development of Criminal Law |

110
(4)
110
(1)
111
(1)
111
(3)
114
(3)
114
(1)
114
(1)
114
(3)
117
(4)
117
(1)

| | |
| --- | --- |
| | Criminal versus Civil Law |

118
(2)
120
(1)

| | |
| --- | --- |
| | News Flash: Rodney King and Double Jeopardy |

121
(1)

| | |
| --- | --- |
| | Crosscurrents: Liable, but Not Guilty |

122
(1)
122
(1)
123
(1)
123
(3)
123
(1)
124
(2)
126
(1)
126
(2)
126
(1)
127
(1)
127
(1)
127
(1)

| | |
| --- | --- |
| | Criminal Responsibility and Criminal Defense |

128
(1)

| | |
| --- | --- |
| | Case in Point: Durham v. United States |

129
(6)

| | |
| --- | --- |
| | News Flash: No Pass for Murder |

135
(1)

| | |
| --- | --- |
| | Focus on Ethics: A Change of Heart |

136
(1)

| | |
| --- | --- |
| | Crosscurrents: Why the ``Twinkle Defense'' Gets a Bad Rap |

137
(2)

| | |
| --- | --- |
| | Case In Point: People v. Aphaylath |

139
(1)
139
(1)
140
(1)
140
(1)

| | |
| --- | --- |
| | Suggested Further Reading |

141
(1)
141
(2)

| | |
| --- | --- |
| | Part Two Enforcing the Law |

143
(106)

| | |
| --- | --- |
| | History and Organization of Law Enforcement |

145
(34)

| | |
| --- | --- |
| | A Brief History of the Police |

146
(6)
146
(1)

| | |
| --- | --- |
| | Policing in Early England |

146
(3)

| | |
| --- | --- |
| | Policing in the United States |

149
(3)

| | |
| --- | --- |
| | Focus on Ethics: Righteous Vengeance? |

152
(2)

| | |
| --- | --- |
| | Introduction of Police Professionalism |

153
(1)

| | |
| --- | --- |
| | Crosscurrents: Frontier Justice |

154
(2)

| | |
| --- | --- |
| | Case in Point: Miranda v. Arizona |

156
(1)

| | |
| --- | --- |
| | Reference: Analyzing the Police |

157
(1)

| | |
| --- | --- |
| | Modern Police Organization |

158
(5)
162
(1)

| | |
| --- | --- |
| | Levels of Law Enforcement |

163
(1)
163
(1)

| | |
| --- | --- |
| | Reference: Partial List of Federal Police Agencies |

164
(2)

| | |
| --- | --- |
| | Case in Point: Weeks v. United States |

166
(4)
167
(2)
169
(1)
170
(1)

| | |
| --- | --- |
| | Kansas City Preventive Patrol Experiment |

170
(1)

| | |
| --- | --- |
| | News Flash: Candid Cop Cameras |

171
(3)
172
(1)
173
(1)

| | |
| --- | --- |
| | Reference: Why Detectives Don't Wear Uniforms |

174
(1)

| | |
| --- | --- |
| | Focus on Ethics: Do You Dare Dump Dare? |

174
(1)
175
(1)
176
(1)
176
(1)

| | |
| --- | --- |
| | Suggested Further Reading |

176
(1)
176
(3)
179
(34)

| | |
| --- | --- |
| | News Flash: Police Indiscretion |

180
(1)
180
(2)

| | |
| --- | --- |
| | Focus on Ethics: It's Only Marijuana |

182
(1)

| | |
| --- | --- |
| | Expectations of Law Enforcement |

183
(1)

| | |
| --- | --- |
| | Crosscurrents: Life in a Police State |

184
(2)

| | |
| --- | --- |
| | Quasi-Military Nature of Police Organizations |

186
(1)

| | |
| --- | --- |
| | Variety of Policing Styles |

187
(2)
188
(1)
188
(1)
188
(1)

| | |
| --- | --- |
| | News Flash: Seized Assets |

189
(1)

| | |
| --- | --- |
| | Police Subculture and Police Corruption |

189
(5)
192
(1)
192
(2)

| | |
| --- | --- |
| | Procedural Laws and Policing |

194
(1)

| | |
| --- | --- |
| | Crosscurrents: ``We Don't Need No Stinking Fourth Amendment'' |

195
(1)

| | |
| --- | --- |
| | Procedural Laws and Policing: The Fourth Amendment |

196
(1)
196
(1)

| | |
| --- | --- |
| | Case in Point: Illinois v. Gates |

197
(2)

| | |
| --- | --- |
| | Case in Point: Terry v. Ohio |

199
(4)
200
(2)
202
(1)
202
(1)

| | |
| --- | --- |
| | Case in Point: Florida v. Bostick |

203
(1)

| | |
| --- | --- |
| | Focus on Ethics: Improbable Cause |

204
(2)
204
(1)

| | |
| --- | --- |
| | Interrogation, Confessions, and the Exclusionary Rule |

205
(1)

| | |
| --- | --- |
| | News Flash: Watch Your Car |

206
(1)
207
(1)
208
(1)
208
(1)

| | |
| --- | --- |
| | Suggested Further Reading |

209
(1)
209
(4)
213
(36)
214
(2)

| | |
| --- | --- |
| | Case in Point: Tennessee v. Garner |

216
(4)
216
(2)

| | |
| --- | --- |
| | Police Use of Force and Swat Teams |

218
(1)

| | |
| --- | --- |
| | Proactive Policing and Force |

219
(1)

| | |
| --- | --- |
| | News Flash: Ruby Ridge, Idaho |

220
(1)
221
(1)
222
(1)
222
(1)

| | |
| --- | --- |
| | Crosscurrents: Proactive Police and Surveillance |

223
(3)
225
(1)

| | |
| --- | --- |
| | Crosscurrents: Israel Brooks, Jr |

226
(1)

| | |
| --- | --- |
| | News Flash: A New Face on Racial Profiling |

227
(1)

| | |
| --- | --- |
| | Challenges to Traditional Policing |

227
(6)
228
(2)

| | |
| --- | --- |
| | Problem-Oriented Policing |

230
(2)
232
(1)

| | |
| --- | --- |
| | News Flash: Computers Add New Twist to Police Learning Curve |

233
(3)

| | |
| --- | --- |
| | Broken Windows and Police Problems |

234
(2)

| | |
| --- | --- |
| | Case in Point: Chimel v. California |

236
(1)

| | |
| --- | --- |
| | Police Stress and Burnout |

236
(2)
237
(1)

| | |
| --- | --- |
| | Crosscurrents: Suicide by Cop |

238
(2)

| | |
| --- | --- |
| | Family Problems and the Police |

239
(1)

| | |
| --- | --- |
| | Focus on Ethics: My Best Cop, But . . . |

240
(1)
240
(1)

| | |
| --- | --- |
| | Crosscurrents: Police Stress |

241
(1)

| | |
| --- | --- |
| | Dealing with the Stress of Policing |

241
(1)

| | |
| --- | --- |
| | Crosscurrents: A Closer Look at Police Suicide |

242
(1)

| | |
| --- | --- |
| | Focus on Ethics: To Trust a Partner |

243
(1)
244
(1)
244
(1)
245
(1)

| | |
| --- | --- |
| | Suggested Further Reading |

245
(1)
245
(4)

| | |
| --- | --- |
| | Part Three Role of the Courts |

249
(104)

| | |
| --- | --- |
| | History and Organization of Courts |

251
(32)
254
(1)

| | |
| --- | --- |
| | Before There Were Courts: The Blood Feud |

254
(1)

| | |
| --- | --- |
| | Focus on Ethics: Modern Day Blood Feud |

255
(1)
256
(1)

| | |
| --- | --- |
| | Crosscurrents: The Hatfields and the McCoys |

256
(2)
257
(1)
257
(1)
258
(1)
258
(1)
258
(1)

| | |
| --- | --- |
| | Crosscurrents: The Leopard-Skin Chief |

259
(3)
259
(2)
261
(1)

| | |
| --- | --- |
| | Court of the Star Chamber |

261
(1)

| | |
| --- | --- |
| | Courts in Colonial America |

262
(2)
262
(1)

| | |
| --- | --- |
| | Our Heritage of Due Process |

263
(1)

| | |
| --- | --- |
| | Case in Point: Duncan v. Louisiana |

264
(1)

| | |
| --- | --- |
| | Changing Nature of the Court |

264
(2)

| | |
| --- | --- |
| | News Flash: Capital Trials Are Costly |

266
(1)

| | |
| --- | --- |
| | Organization of the Courts |

267
(6)
267
(2)

| | |
| --- | --- |
| | Structure of the Federal Courts |

269
(4)

| | |
| --- | --- |
| | Case in Point: Powell v. State of Alabama |

273
(1)

| | |
| --- | --- |
| | Focus on Ethics: Judicial Selection |

274
(1)
275
(1)

| | |
| --- | --- |
| | Reference: State Attorneys General |

275
(2)

| | |
| --- | --- |
| | News Flash: So Help Me Who? |

277
(1)
278
(1)

| | |
| --- | --- |
| | Crosscurrents: Notes of a Court TV Junkie |

279
(1)
279
(1)
279
(1)

| | |
| --- | --- |
| | Suggested Further Reading |

280
(1)
280
(3)
283
(38)
284
(2)
284
(2)

| | |
| --- | --- |
| | Crosscurrents: Bounty Hunters: A Step Ahead of the Law |

286
(3)
288
(1)

| | |
| --- | --- |
| | Crosscurrents: How Much Justice Can You Afford? |

289
(1)

| | |
| --- | --- |
| | Reference: American Bar Association |

290
(2)

| | |
| --- | --- |
| | Reference: Oath of Attorney |

292
(1)

| | |
| --- | --- |
| | News Flash: Whose Side Are You On? |

293
(1)

| | |
| --- | --- |
| | Case in Point: Argersinger v. Hamlin |

294
(4)
297
(1)

| | |
| --- | --- |
| | Focus on Ethics: Difficult Decisions for the Defense |

298
(1)

| | |
| --- | --- |
| | Case in Point: United States v. Leon |

299
(2)

| | |
| --- | --- |
| | Crosscurrents: Cooling the Mark in the Criminal Court |

301
(1)

| | |
| --- | --- |
| | News Flash: It's a Tough Job, but Someone Has to Do It |

302
(3)
304
(1)

| | |
| --- | --- |
| | Reference: American Bar Association Guidelines for Reviewing Qualifications of Candidates for State Judicial Office |

305
(2)

| | |
| --- | --- |
| | Reference: Threats to Judicial Independence |

307
(4)

| | |
| --- | --- |
| | Defendants, Victims, and Witnesses |

310
(1)

| | |
| --- | --- |
| | Focus on Ethics: Where to Try a Sniper? |

311
(3)

| | |
| --- | --- |
| | Pretrial Release Decisions |

314
(1)
315
(1)
316
(1)
316
(1)

| | |
| --- | --- |
| | Suggested Further Reading |

317
(1)
317
(4)

| | |
| --- | --- |
| | The Disposition: Plea Bargaining, Trial, and Sentencing |

321
(32)
322
(1)

| | |
| --- | --- |
| | News Flash: Their Day in Court |

323
(4)

| | |
| --- | --- |
| | Other Benefits of Plea Bargaining |

325
(1)

| | |
| --- | --- |
| | Should Plea Bargaining Be Abolished? |

326
(1)

| | |
| --- | --- |
| | Focus on Ethics: Letting the Big Ones Get Away |

327
(1)
327
(2)
328
(1)

| | |
| --- | --- |
| | Crosscurrents: Evidence That Can't Be Used: The Exclusionary Rule |

329
(4)
329
(1)

| | |
| --- | --- |
| | Presentation of Witnesses and Evidence |

330
(1)

| | |
| --- | --- |
| | The Case Goes to the Jury |

331
(2)

| | |
| --- | --- |
| | Case in Point: Batson v. Kentucky |

333
(2)
334
(1)

| | |
| --- | --- |
| | News Flash: Seeing Things |

335
(3)
336
(2)

| | |
| --- | --- |
| | Rights and Wrongs in the Courthouse |

338
(1)
338
(1)

| | |
| --- | --- |
| | Focus on Ethics: Maximum Mel |

339
(1)

| | |
| --- | --- |
| | Case in Point: United States v. Salerno |

340
(1)
340
(1)
341
(1)

| | |
| --- | --- |
| | Case in Point: Furman v. Georgia |

342
(5)
342
(2)
344
(3)

| | |
| --- | --- |
| | Crosscurrents: Special Interest Laws |

347
(2)

| | |
| --- | --- |
| | Mandatory Minimum Sentences |

348
(1)

| | |
| --- | --- |
| | Case in Point: Gregg v. Georgia |

349
(1)
349
(1)
350
(1)
350
(1)

| | |
| --- | --- |
| | Suggested Further Reading |

351
(1)
351
(2)

| | |
| --- | --- |
| | Part Four From Penology to Corrections and Back |

353
(108)
355
(38)

| | |
| --- | --- |
| | Before There Were Prisons |

356
(3)
356
(3)

| | |
| --- | --- |
| | News Flash: Spare the Rod, Spoil the Child, Save the Inmate |

359
(2)
360
(1)

| | |
| --- | --- |
| | Crosscurrents: Transportation to the Fatal Shore |

361
(1)
362
(1)
362
(1)

| | |
| --- | --- |
| | Focus on Ethics: Transportation in a Contemporary World |

363
(4)

| | |
| --- | --- |
| | Development of the Penitentiary: 1780--1860 |

364
(2)

| | |
| --- | --- |
| | Age of Reform: 1860--1900 |

366
(1)

| | |
| --- | --- |
| | Case in Point: Hope v. Pelzer |

367
(3)

| | |
| --- | --- |
| | Prison Labor and Public Works: 1900--1930 |

369
(1)

| | |
| --- | --- |
| | News Flash: Federal Prison Industries |

370
(1)

| | |
| --- | --- |
| | Reference: Prison Labor Systems |

371
(4)

| | |
| --- | --- |
| | Age of Rehabilitation: 1930--1970 |

372
(1)

| | |
| --- | --- |
| | Retributive Era: 1970s to the Present |

373
(2)
375
(1)

| | |
| --- | --- |
| | Case in Point: Ford v. Wainwright |

376
(1)

| | |
| --- | --- |
| | Case in Point: Atkins v. Virginia |

376
(3)

| | |
| --- | --- |
| | Capital Punishment in Historical Perspective |

377
(1)

| | |
| --- | --- |
| | Arguments Supporting Capital Punishment |

377
(2)

| | |
| --- | --- |
| | Crosscurrents: Killing Them Softly |

379
(5)

| | |
| --- | --- |
| | Focus on Ethics: Capital Punishment: Some Immodest Proposals |

384
(1)

| | |
| --- | --- |
| | Arguments against Capital Punishment |

384
(1)

| | |
| --- | --- |
| | Reference: States/Jurisdictions without a Death Penalty |

385
(2)
387
(1)
388
(1)
388
(1)

| | |
| --- | --- |
| | Suggested Further Reading |

389
(1)
389
(4)
393
(34)
394
(3)

| | |
| --- | --- |
| | News Flash: Bad Food for Bad Behavior |

397
(4)
398
(2)
400
(1)

| | |
| --- | --- |
| | Focus on Ethics: Conned by the Cons |

401
(5)
403
(1)

| | |
| --- | --- |
| | Prison Riots and Violence |

404
(2)

| | |
| --- | --- |
| | Reference: The Demands Collected by the Inmates During the Attica Prison Riot |

406
(3)

| | |
| --- | --- |
| | Crosscurrents: Stanford Prison Experiment |

409
(2)
411
(3)

| | |
| --- | --- |
| | Crosscurrents: Convict Criminology |

414
(1)
415
(1)

| | |
| --- | --- |
| | Case in Point: Cooper v. Pate |

415
(1)

| | |
| --- | --- |
| | News Flash: Mentally Ill Must Go to Prison for Treatment |

416
(1)
416
(1)

| | |
| --- | --- |
| | Case in Point: Wolff v. McDonnell |

417
(2)

| | |
| --- | --- |
| | Fourteenth Amendment: Due Process |

417
(1)

| | |
| --- | --- |
| | Fourteenth Amendment: Equal Protection |

417
(2)

| | |
| --- | --- |
| | Focus on Ethics: Keeping the Condemned Alive |

419
(1)
419
(1)

| | |
| --- | --- |
| | News Flash: Tough Alabama County Stresses Prisons |

420
(3)
423
(1)
423
(1)
423
(1)

| | |
| --- | --- |
| | Suggested Further Reading |

424
(1)
424
(3)

| | |
| --- | --- |
| | Corrections in the Community |

427
(34)

| | |
| --- | --- |
| | Community Corrections in Context |

428
(1)

| | |
| --- | --- |
| | Crosscurrents: Creative Sentencing as an Alternative to Prison |

429
(3)
432
(1)
433
(4)

| | |
| --- | --- |
| | Probation Officers at Work |

435
(2)

| | |
| --- | --- |
| | Focus on Ethics: Studying for Your Drug Test |

437
(1)

| | |
| --- | --- |
| | Reference: Probationer Risk Assessment Instrument |

438
(3)

| | |
| --- | --- |
| | Case in Point: Mempa v. Rhay |

441
(1)

| | |
| --- | --- |
| | Focus on Ethics: Going Out on a Limb |

442
(1)
442
(2)
444
(1)

| | |
| --- | --- |
| | Case in Point: Morrissey v. Brewer |

444
(2)

| | |
| --- | --- |
| | Reference: Kentucky Parole Board: How the Parole Process Works |

446
(1)

| | |
| --- | --- |
| | Reference: Discretionary Parole |

447
(2)

| | |
| --- | --- |
| | Reentry and ``Making It'' |

447
(2)

| | |
| --- | --- |
| | Crosscurrents: Suing the Parole Board |

449
(1)
450
(5)

| | |
| --- | --- |
| | Intensive Supervision Probation |

450
(1)
450
(1)

| | |
| --- | --- |
| | House Arrest and Electronic Monitoring |

450
(1)
451
(1)
452
(2)
454
(1)

| | |
| --- | --- |
| | News Flash: Throwing Away the Key |

455
(1)
455
(3)
458
(1)
458
(1)
458
(1)

| | |
| --- | --- |
| | Suggested Further Reading |

459
(1)
459
(2)

| | |
| --- | --- |
| | Part Five Problems in the Crosscurrents |

461
(106)

| | |
| --- | --- |
| | Juvenile Delinquency and Juvenile Justice |

463
(36)
464
(3)

| | |
| --- | --- |
| | Juveniles in the Early United States |

466
(1)

| | |
| --- | --- |
| | Reference: Juvenile Justice in the United States |

467
(3)
468
(1)
468
(2)
470
(1)

| | |
| --- | --- |
| | Case in Point: In re Winship |

471
(1)

| | |
| --- | --- |
| | Case in Point: In re Gault |

471
(5)

| | |
| --- | --- |
| | Types of Youths in the Juvenile Justice System |

474
(1)

| | |
| --- | --- |
| | Juvenile Crime in Context |

475
(1)

| | |
| --- | --- |
| | Focus on Ethics: Kids and Sex |

476
(2)

| | |
| --- | --- |
| | The Juvenile Justice System |

478
(5)

| | |
| --- | --- |
| | Entering the Juvenile Justice System |

479
(1)
479
(1)
479
(2)
481
(1)
481
(1)
481
(1)
482
(1)

| | |
| --- | --- |
| | Problematic Issues in Juvenile Justice Today |

483
(1)
483
(1)

| | |
| --- | --- |
| | Focus on Ethics: Widening the Net of Social Control |

484
(2)
485
(1)

| | |
| --- | --- |
| | Case in Point: Schall v. Martin |

486
(1)

| | |
| --- | --- |
| | Conditions of Youth Confinement |

486
(1)

| | |
| --- | --- |
| | Crosscurrents: Extreme Therapy |

487
(2)

| | |
| --- | --- |
| | Treating Children as Adults |

488
(1)

| | |
| --- | --- |
| | Case in Point: Kent v. United States |

489
(2)
490
(1)

| | |
| --- | --- |
| | Reference: Tried as an Adult |

491
(1)

| | |
| --- | --- |
| | News Flash: (Il)legal Fiction |

492
(1)

| | |
| --- | --- |
| | The Future of Juvenile Justice |

492
(1)
493
(1)
494
(1)
495
(1)

| | |
| --- | --- |
| | Suggested Further Reading |

495
(1)
495
(4)

| | |
| --- | --- |
| | Crime and Values: Drugs, Gambling, and Sex Work |

499
(38)
500
(4)
501
(1)

| | |
| --- | --- |
| | A Short History of Drug Use and Drug Laws in the United States |

501
(2)
503
(1)

| | |
| --- | --- |
| | Crosscurrents: Flight of the Green Fairy |

504
(4)
507
(1)

| | |
| --- | --- |
| | Crosscurrents: A War on Many Fronts |

508
(5)
510
(2)

| | |
| --- | --- |
| | The Decriminalization and Legalization Debate |

512
(1)

| | |
| --- | --- |
| | Focus on Ethics: Better, but Still Bad |

513
(3)

| | |
| --- | --- |
| | Case in Point: United States v. Oakland Cannabis Buyers' Cooperative et al. |

516
(2)
517
(1)
518
(4)

| | |
| --- | --- |
| | News Flash: Gambling in Your Pajamas |

522
(1)
523
(1)
523
(1)

| | |
| --- | --- |
| | Focus on Ethics: Rolling the Dice |

524
(2)

| | |
| --- | --- |
| | News Flash: Police Target ``House of Ill-Repute'' |

526
(2)

| | |
| --- | --- |
| | Case in Point: Nye County v. Plankinton |

528
(2)

| | |
| --- | --- |
| | Strippers and Exotic Dancers |

528
(1)
528
(2)

| | |
| --- | --- |
| | Crosscurrents: Legitimizing Sex Work |

530
(1)

| | |
| --- | --- |
| | Case in Point: Miller v. California |

531
(1)
532
(1)
533
(1)
533
(1)

| | |
| --- | --- |
| | Suggested Further Reading |

533
(1)
533
(4)

| | |
| --- | --- |
| | Present and Emerging Trends: The Future of Criminal Justice |

537
(30)

| | |
| --- | --- |
| | War and Peace in the Criminal Justice System |

538
(2)

| | |
| --- | --- |
| | The Wars on Crime and Drugs |

538
(2)

| | |
| --- | --- |
| | Focus on Ethics: Could You Be a Terrorist? |

540
(7)
540
(7)

| | |
| --- | --- |
| | Crosscurrents: Free Mike Hawash? |

547
(2)

| | |
| --- | --- |
| | Reference: Department of Homeland Security |

549
(3)

| | |
| --- | --- |
| | Peacemaking Criminology and Restorative Justice |

552
(2)

| | |
| --- | --- |
| | Religious and Humanist Tradition |

553
(1)

| | |
| --- | --- |
| | News Flash: No Atheists in This Prison |

554
(4)
554
(1)
554
(2)
556
(2)

| | |
| --- | --- |
| | Focus on Ethics: How Much Could You Forgive? |

558
(2)
559
(1)
560
(2)

| | |
| --- | --- |
| | Crosscurrents: The Downside of Restorative Justice |

562
(1)
563
(1)
563
(1)
564
(1)

| | |
| --- | --- |
| | Suggested Further Reading |

564
(1)
564
(3)
Glossary
567
(8)
Glosario de espanol
575
(10)
Case Index
585
(2)
Subject Index
587