Note: Supplemental materials are not guaranteed with Rental or Used book purchases.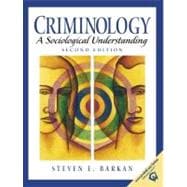 Questions About This Book?
Why should I rent this book?
Renting is easy, fast, and cheap! Renting from eCampus.com can save you hundreds of dollars compared to the cost of new or used books each semester. At the end of the semester, simply ship the book back to us with a free UPS shipping label! No need to worry about selling it back.
How do rental returns work?
Returning books is as easy as possible. As your rental due date approaches, we will email you several courtesy reminders. When you are ready to return, you can print a free UPS shipping label from our website at any time. Then, just return the book to your UPS driver or any staffed UPS location. You can even use the same box we shipped it in!
What version or edition is this?
This is the 2nd edition with a publication date of 1/1/2001.
What is included with this book?
The Used copy of this book is not guaranteed to include any supplemental materials. Typically, only the book itself is included.
The Rental copy of this book is not guaranteed to include any supplemental materials. You may receive a brand new copy, but typically, only the book itself.
Summary
This book provides a sociological perspective on crime and criminal justice by treating social structure and social inequality as central themes in the study of crime-and major factors in society's treatment of criminals. It gives explicit attention to key sociological concepts such as poverty, gender, race, and ethnicity, and demonstrates their influence on crime. Recent coverage of major topics and current controversial issues includes computer crimes; harm reduction in society's effort to deal with illegal drug use; workplace violence; police scandals; violence against civilians; gun control; capital punishment; drug legalization; husband battering; civil disobedience; workplace violence; and racial prejudice and policing. For individuals trying to make informed judgements about why crime occurs and how society can best address this problem. m.
Table of Contents
Preface
xix
About the Author
xxiii
Part I: Understanding Crime and Victimization

| | |
| --- | --- |
| | Criminology and the Sociological Perspective |

1
(19)

| | |
| --- | --- |
| | The Sociological Perspective |

3
(3)

| | |
| --- | --- |
| | The Mutual Relevance of Sociology and Criminology |

5
(1)

| | |
| --- | --- |
| | The Rise of Sociological Criminology |

6
(2)

| | |
| --- | --- |
| | Consensus and Conflict in the Creation of Criminal Law |

8
(1)

| | |
| --- | --- |
| | Research Methodology in Criminology |

9
(4)
9
(3)
12
(1)

| | |
| --- | --- |
| | An Overview of Criminal Law |

13
(4)

| | |
| --- | --- |
| | Legal Distinctions in Types of Crime |

14
(1)
15
(1)

| | |
| --- | --- |
| | Legal Defenses to Criminal Liability |

15
(2)
17
(1)
17
(1)
18
(1)
18
(2)

| | |
| --- | --- |
| | Public Opinion, the News Media, and the Crime Problem |

20
(28)

| | |
| --- | --- |
| | Public Opinion and Public Policy |

22
(2)

| | |
| --- | --- |
| | The Accuracy of Public Beliefs about Crime and Criminal Justice |

24
(10)

| | |
| --- | --- |
| | The News Media and Public Opinion on Crime |

25
(2)

| | |
| --- | --- |
| | Overdramatization of Crime in the News Media |

27
(1)
28
(1)
29
(3)

| | |
| --- | --- |
| | The Effects of Media Coverage |

32
(1)

| | |
| --- | --- |
| | Crime and Controversy: Media Coverage of Violence Against Women |

33
(1)

| | |
| --- | --- |
| | Research on Public Attitudes about Crime and Punishment |

34
(11)
34
(1)

| | |
| --- | --- |
| | International Focus: Perceptions of Crime and Criminal Justice in Canada |

35
(6)
41
(2)

| | |
| --- | --- |
| | Attitudes toward the Punishment of Criminals |

43
(2)
45
(1)
46
(1)
46
(1)
47
(1)

| | |
| --- | --- |
| | The Measurement and Patterning of Criminal Behavior |

48
(30)
50
(11)

| | |
| --- | --- |
| | The Uniform Crime Reports (UCR) |

50
(6)

| | |
| --- | --- |
| | The National Crime Victimization Survey (NCVS) |

56
(3)
59
(2)

| | |
| --- | --- |
| | Evaluating UCR, NCVS, and Self Report Data |

61
(1)

| | |
| --- | --- |
| | Recent Trends in U.S. Crime Rates |

61
(2)

| | |
| --- | --- |
| | The Patterning of Criminal Behavior |

63
(2)
63
(1)

| | |
| --- | --- |
| | International Focus: Measuring Crime in Other Nations |

64
(1)

| | |
| --- | --- |
| | Seasonal and Climatological Variations |

64
(1)

| | |
| --- | --- |
| | Social Patterns of Criminal Behavior |

65
(9)
65
(4)
69
(2)
71
(2)
73
(1)

| | |
| --- | --- |
| | Chronic Offenders and Criminal Careers |

74
(2)

| | |
| --- | --- |
| | Crime and Controversy: Criminal Potential and Life Events after Childhood |

75
(1)
76
(1)
77
(1)
77
(1)
77
(1)

| | |
| --- | --- |
| | Victims and Victimization |

78
(28)

| | |
| --- | --- |
| | Defining Victims and Studying Victimization |

80
(2)

| | |
| --- | --- |
| | The Patterning of Victimization |

82
(11)
82
(1)
83
(2)

| | |
| --- | --- |
| | International Focus: Cross-National Victimization Patterns |

85
(3)

| | |
| --- | --- |
| | The Victim--Offender Relationship |

88
(2)
90
(1)
91
(2)
93
(5)

| | |
| --- | --- |
| | Lifestyle and Routine Activities Theory |

94
(1)

| | |
| --- | --- |
| | Deviant Lifestyles and Victimization |

95
(1)

| | |
| --- | --- |
| | Physical Proximity and Victimization |

96
(1)

| | |
| --- | --- |
| | Explaining Demographic Variation in Victimization |

96
(1)

| | |
| --- | --- |
| | The Issue of Victim Precipitation |

96
(2)

| | |
| --- | --- |
| | The Costs and Consequences of Victimization |

98
(2)

| | |
| --- | --- |
| | Economic and Medical Costs and Consequences |

98
(1)

| | |
| --- | --- |
| | Psychological Consequences |

99
(1)

| | |
| --- | --- |
| | Victims in the Criminal Justice System |

100
(1)

| | |
| --- | --- |
| | Victimization by White-Collar Crime |

101
(1)

| | |
| --- | --- |
| | Victimization of the Homeless |

102
(1)

| | |
| --- | --- |
| | Crime and Controversy: The Politics of Victimization |

102
(1)
103
(1)
104
(1)
105
(1)
105
(1)
Part II: Explaining Crime

| | |
| --- | --- |
| | Explaining Crime: Emphasis on the Individual |

106
(36)
110
(5)

| | |
| --- | --- |
| | Gods and Demons as Causes of Crime and Deviance |

110
(1)
110
(1)

| | |
| --- | --- |
| | The Classical School of Criminology |

111
(3)
114
(1)
115
(15)
115
(1)
115
(2)

| | |
| --- | --- |
| | Earnest Hooton: Biological Inferiority |

117
(1)

| | |
| --- | --- |
| | William Sheldon: Body Shapes |

118
(1)

| | |
| --- | --- |
| | Family, Heredity, and Genes |

119
(3)
122
(3)
125
(1)

| | |
| --- | --- |
| | Pregnancy and Birth Complications |

126
(1)

| | |
| --- | --- |
| | Crime and Controversy: Race and Biological Research |

127
(1)

| | |
| --- | --- |
| | Critique of Biological Explanations |

128
(2)

| | |
| --- | --- |
| | Psychological Explanations |

130
(8)

| | |
| --- | --- |
| | Psychoanalytic Explanations |

130
(1)

| | |
| --- | --- |
| | Moral Development and Crime |

131
(1)
132
(1)
133
(2)

| | |
| --- | --- |
| | Critique of Psychological Explanations |

135
(1)

| | |
| --- | --- |
| | International Focus: Psychological Research in New Zealand |

136
(2)
138
(2)
140
(1)
140
(1)
140
(2)

| | |
| --- | --- |
| | Sociological Theories: Emphasis on Social Structure |

142
(30)
145
(1)

| | |
| --- | --- |
| | Social Disorganization and Social Ecology |

146
(9)

| | |
| --- | --- |
| | Clifford R. Shaw and Henry D. McKay |

148
(1)

| | |
| --- | --- |
| | Critique of Social Disorganization Theory |

149
(1)

| | |
| --- | --- |
| | The Revival of Social Disorganization Theory |

149
(1)
150
(1)

| | |
| --- | --- |
| | International Focus: Crime Rates Rise as Norms Break Down |

151
(4)
155
(7)

| | |
| --- | --- |
| | Critique of Anomie Theory |

157
(2)

| | |
| --- | --- |
| | Defense and Extension of Anomie Theory |

159
(1)
160
(1)

| | |
| --- | --- |
| | Crime and Controversy: Crime in Families: Social Environment or Biological Problem? |

161
(1)
162
(6)

| | |
| --- | --- |
| | Albert K. Cohen: School Failure and Delinquent Subcultures |

162
(2)

| | |
| --- | --- |
| | Walter B. Miller: Focal Concerns |

164
(2)

| | |
| --- | --- |
| | Marvin Wolfgang and Franco Ferracuti: The Subculture of Violence |

166
(1)

| | |
| --- | --- |
| | Richard Cloward and Lloyd Ohlin: Differential Opportunity Theory |

167
(1)

| | |
| --- | --- |
| | Structural Theories and Gender |

168
(1)
169
(1)
170
(1)
171
(1)
171
(1)

| | |
| --- | --- |
| | Sociological Theories: Emphasis on Social Process |

172
(32)
174
(8)

| | |
| --- | --- |
| | Edwin H. Sutherland: Differential Association Theory |

175
(4)

| | |
| --- | --- |
| | Crime and Controversy: Delinquent Peers and Delinquency: The Causal Order Debate |

179
(1)
180
(2)
182
(17)

| | |
| --- | --- |
| | Walter Reckless: Containment Theory |

183
(1)

| | |
| --- | --- |
| | Gresham M. Sykes and David Matza: Neutralization and Drift Theory |

184
(3)

| | |
| --- | --- |
| | Travis Hirschi: Social Control Theory |

187
(1)

| | |
| --- | --- |
| | International Focus: Social Bonding and Crime in Japan |

188
(9)

| | |
| --- | --- |
| | Michael Gottfredson and Travis Hirschi: Self-Control Theory |

197
(2)

| | |
| --- | --- |
| | Integrating Social Process and Structural Explanations |

199
(3)
202
(1)
203
(1)
203
(1)
203
(1)

| | |
| --- | --- |
| | Sociological Theories: Critical Perspectives |

204
(32)
207
(9)

| | |
| --- | --- |
| | The Relativist Definition of Crime and Deviance |

207
(1)

| | |
| --- | --- |
| | The Imposition of the Deviant Label |

207
(2)

| | |
| --- | --- |
| | The Negative Consequences of Labeling |

209
(3)

| | |
| --- | --- |
| | Critique of Labeling Theory |

212
(1)

| | |
| --- | --- |
| | Revising and Renewing Labeling Theory |

213
(1)

| | |
| --- | --- |
| | Crime and Controversy: How Should We Deal with Juvenile Offenders? |

214
(2)

| | |
| --- | --- |
| | Conflict and Radical Theories |

216
(11)

| | |
| --- | --- |
| | Consensus and Conflict Perspectives in Sociology |

216
(1)

| | |
| --- | --- |
| | Conflict Perspectives in Criminology |

217
(2)

| | |
| --- | --- |
| | Radical Theories in Criminology |

219
(1)

| | |
| --- | --- |
| | International Focus: Crime and the Economy in China and Vietnam |

220
(7)
227
(6)

| | |
| --- | --- |
| | Feminist Perspectives in Criminology |

227
(2)

| | |
| --- | --- |
| | The Scope of Feminist Theory and Research |

229
(2)

| | |
| --- | --- |
| | Developments in Feminist Criminology |

231
(2)
233
(1)
233
(2)
235
(1)
235
(1)
235
(1)
Part III: Criminal Behaviors

| | |
| --- | --- |
| | Violent Crime: Homicide, Assault, and Robbery |

236
(34)
238
(17)

| | |
| --- | --- |
| | Defining Homicide and Assault |

238
(1)

| | |
| --- | --- |
| | The Patterning and Social Dynamics of Homicide |

239
(3)

| | |
| --- | --- |
| | Trends in U.S. Homicide Rates |

242
(3)

| | |
| --- | --- |
| | Explaining Homicide and Assault |

245
(1)

| | |
| --- | --- |
| | International Focus: Why Is Canada Less Violent Than the United States? |

246
(6)

| | |
| --- | --- |
| | Crime and Controversy: Using Violence to Stop Violence |

252
(1)
253
(2)
255
(5)
255
(1)

| | |
| --- | --- |
| | The Extent, Patterning, and Costs of Robbery |

255
(3)
258
(1)
258
(1)
258
(2)
260
(1)
260
(6)

| | |
| --- | --- |
| | The Extent and Distribution of Guns |

261
(1)

| | |
| --- | --- |
| | The Use of Handguns in Violent Crime |

261
(1)

| | |
| --- | --- |
| | Do Handguns Deter or Promote Violent Crime? |

262
(2)

| | |
| --- | --- |
| | The Effectiveness of Gun Control |

264
(1)

| | |
| --- | --- |
| | The Effectiveness of Tougher Penalties for Handgun Crimes |

265
(1)
266
(2)
266
(2)
268
(1)
268
(1)
268
(1)
269
(1)

| | |
| --- | --- |
| | Violence Against Women and Children |

270
(28)
272
(18)
273
(1)

| | |
| --- | --- |
| | International Focus: Dowry Deaths in India and Pakistan |

273
(1)

| | |
| --- | --- |
| | Defining Rape and Battering |

274
(1)

| | |
| --- | --- |
| | The Extent of Rape and Battering |

275
(3)

| | |
| --- | --- |
| | The Social Patterning of Rape and Battering |

278
(2)

| | |
| --- | --- |
| | Explaining Rape and Battering |

280
(5)

| | |
| --- | --- |
| | The Issue of Husband Battering |

285
(1)

| | |
| --- | --- |
| | Reducing Violence against Women |

286
(2)

| | |
| --- | --- |
| | Crime and Controversy: Is a Woman's Sexual Past Relevant in a Rape Case? |

288
(2)

| | |
| --- | --- |
| | Violence against Children: Physical and Sexual Abuse |

290
(6)

| | |
| --- | --- |
| | Defining Child Physical and Sexual Abuse |

291
(1)

| | |
| --- | --- |
| | The Extent of Physical and Sexual Abuse |

291
(2)

| | |
| --- | --- |
| | The Patterning of Physical and Sexual Abuse |

293
(1)
294
(2)
296
(1)
296
(1)
297
(1)
297
(1)
297
(1)
298
(26)
300
(1)

| | |
| --- | --- |
| | The Extent of Property Crime |

301
(1)

| | |
| --- | --- |
| | The Patterning of Property Crime |

302
(3)

| | |
| --- | --- |
| | The Social Organization of Property Crime |

305
(3)
306
(2)

| | |
| --- | --- |
| | Property Crime Victimization: Costs and Circumstances |

308
(2)

| | |
| --- | --- |
| | International Focus: Property Crime in Eighteenth-Century England |

309
(1)
310
(3)

| | |
| --- | --- |
| | Check Forgery and Credit Card Fraud |

311
(1)
311
(1)
311
(1)
312
(1)

| | |
| --- | --- |
| | Explaining Property Crime |

313
(6)

| | |
| --- | --- |
| | Cultural Emphasis on Economic Success |

313
(1)

| | |
| --- | --- |
| | Techniques of Neutralization |

314
(1)

| | |
| --- | --- |
| | Economic Deprivation and Unemployment |

315
(1)

| | |
| --- | --- |
| | Routine Activities and Social Process Factors |

316
(1)

| | |
| --- | --- |
| | Property Crime for Thrills |

316
(1)

| | |
| --- | --- |
| | A Look at Shoplifting and Arson |

317
(2)
319
(2)

| | |
| --- | --- |
| | Crime and Controversy: Target Hardening: Is Increased Security Worth the Price? |

320
(1)
321
(1)
322
(1)
322
(1)
323
(1)
324
(34)

| | |
| --- | --- |
| | Defining White-Collar Crime |

326
(4)

| | |
| --- | --- |
| | Edwin Sutherland and White-Collar Crime |

327
(1)

| | |
| --- | --- |
| | Conceptual Problems in Defining White-Collar Crime |

328
(1)
329
(1)

| | |
| --- | --- |
| | Occupational Crime: Lawbreaking for Personal Gain |

330
(8)

| | |
| --- | --- |
| | Employee Theft: Pilferage and Embezzling |

330
(2)

| | |
| --- | --- |
| | Collective Embezzlement in the Savings and Loan Industry |

332
(1)
332
(1)
333
(3)
336
(1)

| | |
| --- | --- |
| | Police and Political Corruption: Violations of Public Trust |

337
(1)

| | |
| --- | --- |
| | Organizational Criminality and Corporate Crime |

338
(12)

| | |
| --- | --- |
| | Corporate Financial Crime |

339
(3)

| | |
| --- | --- |
| | Corporate Violence: Threats to Health and Safety |

342
(1)

| | |
| --- | --- |
| | Crime and Controversy: Did Tobacco Companies Lie to Consumers? |

343
(5)

| | |
| --- | --- |
| | International Focus: Pharmaceutical Industry ``Dumping'' in the Third World |

348
(2)

| | |
| --- | --- |
| | The Economic and Human Costs of White-Collar Crime |

350
(1)

| | |
| --- | --- |
| | Explaining White-Collar Crime |

351
(3)

| | |
| --- | --- |
| | Reducing White-Collar Crime |

354
(1)
355
(1)
356
(1)
357
(1)
357
(1)
358
(38)
360
(2)
362
(15)

| | |
| --- | --- |
| | Political Repression and Human Rights Violations |

362
(3)

| | |
| --- | --- |
| | International Focus: Human Rights Abuses in Nigeria |

365
(7)

| | |
| --- | --- |
| | Unethical or Illegal Experimentation |

372
(1)
373
(2)
375
(2)
377
(2)
379
(13)

| | |
| --- | --- |
| | Mass Political Violence: Rebellion, Riots, Terrorism |

380
(6)
386
(4)

| | |
| --- | --- |
| | Crime and Controversy: Blood and Hammers Against Nuclear Weapons |

390
(1)
390
(2)

| | |
| --- | --- |
| | Explaining and Reducing Political Crime |

392
(2)

| | |
| --- | --- |
| | The Social Patterning of Political Crime |

392
(1)
393
(1)
394
(1)
395
(1)
395
(1)
395
(1)

| | |
| --- | --- |
| | Public Order Crime and Organized Crime |

396
(38)

| | |
| --- | --- |
| | Overview of the Public Order Crime Debate |

398
(1)
399
(18)
400
(1)

| | |
| --- | --- |
| | Contemporary U.S. Drug Use |

401
(4)

| | |
| --- | --- |
| | Explaining Illegal Drug Use |

405
(3)

| | |
| --- | --- |
| | The Drugs--Crime Connection |

408
(2)
410
(6)

| | |
| --- | --- |
| | Harm Reduction and Drug Courts |

416
(1)

| | |
| --- | --- |
| | Sexual Offenses: Prostitution and Pornography |

417
(7)
417
(2)
419
(1)

| | |
| --- | --- |
| | Crime and Controversy: Should Prostitution Be Legalized? |

420
(4)
424
(2)
426
(4)

| | |
| --- | --- |
| | History of Organized Crime |

426
(2)

| | |
| --- | --- |
| | The Alien Conspiracy Model and Myth |

428
(1)

| | |
| --- | --- |
| | International Focus: The Globalization of Public Order Crime and Organized Crime |

429
(1)

| | |
| --- | --- |
| | Reducing Public Order Crime and Organized Crime |

430
(2)
432
(1)
432
(1)
432
(1)
433
(1)
Part IV: Controlling and Preventing Crime

| | |
| --- | --- |
| | Policing: Dilemmas of Crime Control in a Democratic Society |

434
(36)

| | |
| --- | --- |
| | Crime Control in a Democratic Society |

437
(2)

| | |
| --- | --- |
| | The Ideal of Blind Justice |

438
(1)

| | |
| --- | --- |
| | A Preview of the Discussion |

439
(1)

| | |
| --- | --- |
| | The Development of the Modern Police Force |

439
(2)

| | |
| --- | --- |
| | Working Personality and Police Behavior |

441
(8)

| | |
| --- | --- |
| | Police Misconduct: Brutality |

443
(4)

| | |
| --- | --- |
| | Police Misconduct: Corruption |

447
(1)
448
(1)

| | |
| --- | --- |
| | International Focus: Police and Policing in Japan |

449
(1)

| | |
| --- | --- |
| | Police Discretion: To Arrest or Not to Arrest? |

449
(8)

| | |
| --- | --- |
| | Race, Ethnicity, and Arrest |

450
(5)
455
(2)

| | |
| --- | --- |
| | The Impact of Policing on Crime |

457
(9)

| | |
| --- | --- |
| | Do Additional Police Deter Crime? |

457
(3)

| | |
| --- | --- |
| | Does Arrest Make a Difference? |

460
(1)

| | |
| --- | --- |
| | Crime and Controversy: The 1990s' Drop in Urban Crime: A Result of ``Zero-Tolerance'' Policing? |

461
(2)

| | |
| --- | --- |
| | Community Policing: Real Promise or False Hope? |

463
(1)

| | |
| --- | --- |
| | Legal Technicalities and Police Effectiveness |

463
(1)

| | |
| --- | --- |
| | The Impact of Policing on Crime, Revisited |

464
(2)

| | |
| --- | --- |
| | Women and People of Color in Police Forces |

466
(2)
468
(1)
468
(1)
469
(1)
469
(1)

| | |
| --- | --- |
| | Prosecution and Punishment |

470
(36)

| | |
| --- | --- |
| | Criminal Courts and the Adversary System |

472
(4)

| | |
| --- | --- |
| | Prosecutors, the Courtroom Work Group, and Plea Bargaining |

474
(2)

| | |
| --- | --- |
| | Punishment, Social Structure, and Inequality |

476
(16)

| | |
| --- | --- |
| | Social Class and Legal Outcomes |

478
(2)

| | |
| --- | --- |
| | The Impact of Race and Ethnicity |

480
(10)
490
(1)

| | |
| --- | --- |
| | International Focus: Punishing Criminals in Denmark and the Netherlands |

491
(1)

| | |
| --- | --- |
| | The Impact of Punishment on Crime |

492
(5)

| | |
| --- | --- |
| | Crime and Controversy: ``Three Strikes and You're Out'' Legislation |

494
(1)

| | |
| --- | --- |
| | The Evidence against a Deterrent Effect |

495
(2)
497
(6)

| | |
| --- | --- |
| | The Cost of the Death Penalty |

497
(1)

| | |
| --- | --- |
| | General Deterrence and the Death Penalty |

498
(1)

| | |
| --- | --- |
| | Arbitrariness and Racial Discrimination in the Death Penalty's Application |

499
(2)

| | |
| --- | --- |
| | The Quality of Legal Representation of Capital Defendants |

501
(1)
502
(1)
503
(1)
504
(1)
504
(1)
505
(1)

| | |
| --- | --- |
| | Conclusion: How Can We Reduce Crime? |

506
(16)

| | |
| --- | --- |
| | The Criminal Justice System ``Funnel'' |

508
(3)

| | |
| --- | --- |
| | Sociological Prescription for Crime Reduction |

511
(9)

| | |
| --- | --- |
| | Social, Cultural, and Community Crime Prevention (Primary Prevention) |

512
(3)

| | |
| --- | --- |
| | Developmental Crime Prevention (Secondary Prevention) |

515
(2)

| | |
| --- | --- |
| | Criminal Justice Approaches (Tertiary Prevention) |

517
(3)
520
(1)
521
(1)
521
(1)
521
(1)
Glossary
522
(7)
References
529
(45)
Photo Credits
574
(1)
Name Index
575
(10)
Subject Index
585
Excerpts
PREFACE Welcome to this sociological introduction to the field of criminology! The successful first edition of this book emphasized the need to understand the social causes of crime in order to be able to significantly reduce crime. I liken this approach to that followed by the field of public health. If crime were a disease like cancer, we would naturally try to determine what was causing it so that we could prevent people from getting it. Although it's important to treat people who already have cancer, there will always be more cancer patients unless we discover its causes and then do something about these causes. The analogy to crime is clear: Unless we discover the causes of crime and do something about them, there will always be more criminals. Unfortunately, this is not the approach the United States has taken during the past few decades. Instead it has relied on a "get tough" approach to the crime problem that relies on more intensive policing, longer and more certain prison terms, and the building of more and more prisons. The nation's prison and jail population soared and reached 2 million as the new century began. Although crime did decline during the 1990s, criminologists dispute whether this decline stemmed from this "get tough" approach or, instead, from an improved economy, a decline in illegal drug trafficking, and other factors. As the 1990s ended, many criminologists even began to warn that the surge in prisoners could be setting the stage for a crime increase down the line, as almost all of these prisoners, penniless and without jobs and embittered by their incarceration, will one day be returned to their communities. In offering a sociological understanding of crime, this book suggests that the "get tough" approach is short-sighted since it ignores the roots of crime in the social structure and social inequality of society. To reduce crime, we must address these structural conditions and appreciate the role that factors such as race and ethnicity, gender, and social class play in criminal behavior. For criminology courses like my own, housed in sociology departments, it is especially important that criminology students acquire the sociological understanding that this book offers. But this understanding is also important for criminology students in courses housed in criminal justice departments. If crime cannot be fully understood without appreciating its structural context, then students in both sociology and criminal justice departments who do not develop this appreciation have only an incomplete understanding of the reasons for crime and of the most effective strategies to reduce it. In presenting a sociological perspective on crime and criminal justice, this book highlights issues of race and ethnicity, gender, and social class in every chapter and emphasizes the criminogenic effects of the social and physical features of urban neighborhoods. This second edition continues to include certain chapters that remain uncommon in other criminology texts, including Chapter 2 on "Public Opinion, the News Media, and the Crime Problem," Chapter 13 on "Political Crime," and Chapter 17 on "How Can We Reduce Crime?" In addition, the book's criminal justice chapters, Chapter 15 on "Policing: Dilemmas of Law Enforcement in Democratic Society" and Chapter 16 on "Prosecution and Punishment," continue to address two central themes in the sociological understanding of crime and criminal justice: (1) the degree to which race and ethnicity, gender, and social class affect the operation of the criminal justice system, and (2) the extent to which reliance on the criminal justice system can reduce the amount of crime. These two themes in turn reflect two more general sociological issues: the degree to which inequality affects the dynamics of social institutions, and the extent to which formal sanctions affect human behavior. The second edition of this book has been thoroughly revised. It i