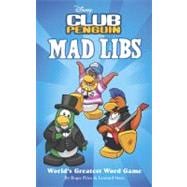 Summary
Fans of Club Penguin, the most popular virtual world for kids 6–14, will love filling in the blanks in 21 silly Mad Libs stories about their favorite Club Penguin topics, like the site's popular characters, mini-games, adorable pet puffles, and much, much more!
Author Biography
Leonard Stern and the late Roger Price are two of the founders of Price Stern Sloan.
Leonard Stern lives in Beverly Hills, California.