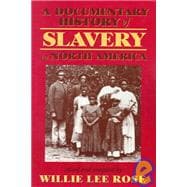 List Price: $25.95
Usually Ships in 2-3 Business Days
Questions About This Book?
Why should I rent this book?
Renting is easy, fast, and cheap! Renting from eCampus.com can save you hundreds of dollars compared to the cost of new or used books each semester. At the end of the semester, simply ship the book back to us with a free UPS shipping label! No need to worry about selling it back.
How do rental returns work?
Returning books is as easy as possible. As your rental due date approaches, we will email you several courtesy reminders. When you are ready to return, you can print a free UPS shipping label from our website at any time. Then, just return the book to your UPS driver or any staffed UPS location. You can even use the same box we shipped it in!
What version or edition is this?
This is the edition with a publication date of 9/1/1999.
What is included with this book?
The Used copy of this book is not guaranteed to inclue any supplemental materials. Typically, only the book itself is included.
The Rental copy of this book is not guaranteed to include any supplemental materials. You may receive a brand new copy, but typically, only the book itself.
Summary
Documenting multiple aspects of slavery and its development in North America, this collection provides more than one hundred excerpts from personal accounts, songs, legal documents, diaries, letters, and other written sources. The book assembles a remarkable portrayal of the day-to-day connections between, and among, slaves and their owners across more than two centuries of subjugation and resistance, despair and hope. Beginning with a chronicle of the origins of slavery in the British colonies of North America, the collection traces the growth of the system to the antebellum period and includes accounts of slave revolts, auctions, slave travel and laws, and family life. Intimate as well as comprehensive, the documents reveal the individual views, goals, and lives of slaves and their masters, making this engaging work one of the most respected catalogs of firsthand information about slavery in North America.
Author Biography
Willie Lee Rose is the author of Rehearsal for Reconstruction, A Documentary History of Slavery in North America (both Georgia), and Slavery and Freedom.
Table of Contents
Introduction
3
(12)
ONE: SLAVERY IN THE ENGLISH COLONIES OF NORTH AMERICA

| | |
| --- | --- |
| | The First Blacks Arrive in Virginia |

15
(1)

| | |
| --- | --- |
| | from Records of the Virginia Company of London |

| | |
| --- | --- |
| | Slavery Becomes a Legal Fact in Virginia |

16
(6)

| | |
| --- | --- |
| | from Statutes at Large of Virginia |

| | |
| --- | --- |
| | Virginia Discriminates in the Punishment of Runaways |

22
(2)

| | |
| --- | --- |
| | from Minutes of the Council and General Court of Virginia |

| | |
| --- | --- |
| | Maryland Establishes Slavery for Life |

24
(1)

| | |
| --- | --- |
| | from Proceedings and Acts of the General Assembly of Maryland |

| | |
| --- | --- |
| | Robert Beverley Distinguishes between Servants and Slaves |

25
(2)

| | |
| --- | --- |
| | from The History of Virginia... |

| | |
| --- | --- |
| | The Reverend Le Jau Proselytizes Slaves on the Carolina Frontier |

27
(9)

| | |
| --- | --- |
| | from letters to the Society for the Propagation of the Gospel |

| | |
| --- | --- |
| | The Reverend Jones Reports on Slavery in the Tobacco Country |

36
(4)

| | |
| --- | --- |
| | from The Present State of Virginia... |

| | |
| --- | --- |
| | William Fitzhugh Enlarges His Holdings |

40
(3)

| | |
| --- | --- |
| | from letters to Ralph Wormley |

| | |
| --- | --- |
| | Robert Carter Assesses Slave Property |

43
(2)

| | |
| --- | --- |
| | from Robert Carter to Micajah Perry |

| | |
| --- | --- |
| | Peter Kalm Observes Labor Conditions in Pennsylvania |

45
(6)

| | |
| --- | --- |
| | from Travels in North America |

| | |
| --- | --- |
| | Philip Vickers Fithian Observes Slavery in Virginia |

51
(3)

| | |
| --- | --- |
| | Benjamin West Sympathizes with Slaves in South Carolina |

54
(2)

| | |
| --- | --- |
| | Masters Describe Their Runaway Slaves |

56
(5)

| | |
| --- | --- |
| | from advertisements in Virginia Gazette |

TWO: SLAVERY SURVIVES THE AMERICAN REVOLUTION

| | |
| --- | --- |
| | Saul, Revolution Veteran, Petitions for Freedom |

61
(1)

| | |
| --- | --- |
| | from Petitions to Virginia Assembly |

| | |
| --- | --- |
| | Virginia Authorizes Private Manumission |

62
(2)

| | |
| --- | --- |
| | Richard Randolph Explains His Act of Manumission |

64
(2)

| | |
| --- | --- |
| | Citizens of Halifax Country Petition against Emancipation |

66
(2)

| | |
| --- | --- |
| | from Petitions to Virginia Assembly |

| | |
| --- | --- |
| | Thomas Jefferson Condemns Slavery But Asserts Racial Differences |

68
(8)

| | |
| --- | --- |
| | from Notes on the State of Virginia |

| | |
| --- | --- |
| | George Tucker Criticizes Jefferson's Views of Racial Differences |

76
(12)

| | |
| --- | --- |
| | from Letters from Virginia |

| | |
| --- | --- |
| | Thomas Bayse and Martha Turberville Protest Activities of Free Blacks |

88
(3)

| | |
| --- | --- |
| | from letters to Gov. William H. Cabell |

| | |
| --- | --- |
| | A Richmond Editor Calls for a Military Corps |

91
(4)

| | |
| --- | --- |
| | from the (Richmond) Virginian |

| | |
| --- | --- |
| | White Artisans Claim Unfair Competition from Free Blacks |

95
(4)

| | |
| --- | --- |
| | A Petition to the South Carolina Senate |

THREE: REVOLTS, PLOTS, AND RUMORS OF PLOTS

| | |
| --- | --- |
| | A Slave Conspiracy in New York, 1712 |

99
(2)

| | |
| --- | --- |
| | from letter of Gov. Robert Hunter to the Lords of Trade |

| | |
| --- | --- |
| | The Stono Insurrection in South Carolina, 1739 |

101
(3)

| | |
| --- | --- |
| | Account inserted in letter of Gen. James Oglethorpe to Harman Verelst |

| | |
| --- | --- |
| | Samba's Conspiracy in Louisiana, 1763 |

104
(1)

| | |
| --- | --- |
| | from LePage du Pratz, History of Louisiana |

| | |
| --- | --- |
| | A Small Plot in Louisiana, July 1776 |

105
(2)

| | |
| --- | --- |
| | from Journal of William Dunbar |

| | |
| --- | --- |
| | Gabriel's Attempted Uprising in Richmond, 1800 |

107
(8)

| | |
| --- | --- |
| | from Minutes of the Trial |

| | |
| --- | --- |
| | Denmark Vesey's Conspiracy in Charleston, 1822 |

115
(7)

| | |
| --- | --- |
| | from letter of Gov. Thomas Bennett |

| | |
| --- | --- |
| | Nat Turner's Revolt in Virginia, 1831 |

122
(15)

| | |
| --- | --- |
| | from Confessions of Nat Turner...to Thomas R. Gray |

FOUR: SLAVE ON THE BLOCK...SLAVES ON THE ROAD

| | |
| --- | --- |
| | Ethan Allen Andrews Visits a Slave Emporium in Alexandria |

137
(4)

| | |
| --- | --- |
| | from Slavery and the Domestic Slave Trade in the United States |

| | |
| --- | --- |
| | William Chambers Attends a Slave Auction in Richmond |

141
(10)

| | |
| --- | --- |
| | from Things As They Are in America |

| | |
| --- | --- |
| | Maria Perkins Writes of the Sale of Her Child |

151
(1)

| | |
| --- | --- |
| | from Maria Perkins to Richard Perkins |

| | |
| --- | --- |
| | Tyrone Power Sees Slavery Moving West |

152
(4)

| | |
| --- | --- |
| | from Impressions of America... |

| | |
| --- | --- |
| | George Featherstonhaugh Encounters a Slave Coffle |

156
(8)

| | |
| --- | --- |
| | from Excursion through the Slave States |

| | |
| --- | --- |
| | Joseph Holt Ingraham Describes a Slave Sale at Natchez |

164
(4)

| | |
| --- | --- |
| | from The South-West, by a Yankee |

| | |
| --- | --- |
| | Fredrika Bremer Sees the New Orleans Slave Market |

168
(7)

| | |
| --- | --- |
| | from The Homes of the New World |

FIVE: THE SLAVE AND THE LAW

| | |
| --- | --- |
| | The Louisiana Slave Code of 1824 |

175
(3)

| | |
| --- | --- |
| | from the Civil Code of Louisiana |

| | |
| --- | --- |
| | The Alabama Slave Code of 1852 |

178
(18)

| | |
| --- | --- |
| | Thomas R. R. Cobb on the Legal Foundations of Slavery |

196
(14)

| | |
| --- | --- |
| | from An Inquiry into the Law of Negro Slavery... |

| | |
| --- | --- |
| | Thomas B. Chaplin Sits on a Jury of Inquest |

210
(3)

| | |
| --- | --- |
| | from the diary of Thomas B. Chaplin |

| | |
| --- | --- |
| | The Killing of Nath: A Matter of Property |

213
(6)

| | |
| --- | --- |
| | from Brunson vs. Martin, Supreme Court of Arkansas |

| | |
| --- | --- |
| | Assault and Battery on Lydia |

219
(5)

| | |
| --- | --- |
| | from The State vs. John Mann, Supreme Court of North Carolina |

| | |
| --- | --- |
| | Blacks and Whites May Celebrate Together---Sometimes |

224
(4)

| | |
| --- | --- |
| | from The State vs. Jacob Boyce, Supreme Court of North Carolina |

228
(11)

| | |
| --- | --- |
| | from Nelson vs. The State, Supreme Court of Tennessee |

| | |
| --- | --- |
| | Hanging and Quartering in 1733 |

239
(2)

| | |
| --- | --- |
| | from Goochland County (Virginia) Court Record |

| | |
| --- | --- |
| | Punishing Black Thieves in 1802 |

241
(2)

| | |
| --- | --- |
| | On the Treadmill in Charleston Jail |

243
(6)

| | |
| --- | --- |
| | from Karl Bernhard's Travels through North America... |

SIX: THE SLAVE'S PROTEST: RESISTANCE SHORT OF REBELLION

| | |
| --- | --- |
| | Bewitching Master and Mistress in South Carolina |

249
(2)

| | |
| --- | --- |
| | Stories from Elsie Clews Parsons, Folk-Lore of the Sea Islands... |

| | |
| --- | --- |
| | Stealing from Old Master, Vicariously, in Louisiana |

251
(2)

| | |
| --- | --- |
| | Stories from Alcee Fortier, Louisiana Folk-Tales |

| | |
| --- | --- |
| | ``Sheep-stealing'' and ``Lying Out'' on St. Helena Island |

253
(1)

| | |
| --- | --- |
| | from the diary of Thomas B. Chaplin |

| | |
| --- | --- |
| | Helping the Overseer Lose the Crop |

254
(2)

| | |
| --- | --- |
| | from Richard D. Powell to John Hartwell Cocke |

| | |
| --- | --- |
| | Carpenter Ned: ``Doing Literally Nothing'' |

256
(1)

| | |
| --- | --- |
| | from John B. Lamar to Mrs. Howell Cobb |

| | |
| --- | --- |
| | Colonel Carter's Mr. Toney, and Others: Malingering, Bad Work, Lying, and Drunkenness |

257
(5)

| | |
| --- | --- |
| | from The Diary of Colonel Landon Carter... |

| | |
| --- | --- |
| | John J. Audubon Encounters a Runaway in Louisiana Swamps |

262
(5)

| | |
| --- | --- |
| | from Ornithological Biography... |

| | |
| --- | --- |
| | Arson by a Virginia House Servant |

267
(4)

| | |
| --- | --- |
| | from Benjamin D. Rust and Edward J. Tayloe to William H. Tayloe |

| | |
| --- | --- |
| | Henry Brown Escapes in a Box |

271
(5)

| | |
| --- | --- |
| | from Narrative of the Life of Henry Box Brown... |

| | |
| --- | --- |
| | Colonel Alexander's Slaves Resist the Patrol |

276
(7)

| | |
| --- | --- |
| | from Austin Steward, Twenty-Two Years a Slave, and Forty Years a Freeman |

| | |
| --- | --- |
| | A Bereaved Father Avenges Himself by Self-Mutilation |

283
(1)

| | |
| --- | --- |
| | from Fredrika Bremer, The Homes of the New World |

284
(5)

| | |
| --- | --- |
| | from William Capers to Charles Manigault |

SEVEN: THE SLAVE'S WORK

| | |
| --- | --- |
| | Labor and Disciplne on a Mississippi Cotton Plantation |

289
(13)

| | |
| --- | --- |
| | from Frederick Law Olmsted, A Journey in the Back Country |

| | |
| --- | --- |
| | On a South Carolina Rice Plantation |

302
(5)

| | |
| --- | --- |
| | from Capt. Basil Hall, Travels in North America in the Years 1827 and 1828 |

| | |
| --- | --- |
| | Growing Cotton and Sugar Cane in Louisiana |

307
(9)

| | |
| --- | --- |
| | from Solomon Northup, Twelve Years a Slave |

| | |
| --- | --- |
| | Weighing In the Cotton and Measuring Out the Punishment |

316
(8)

| | |
| --- | --- |
| | from John Wesely Monette, Appendix to Joseph Holt Ingraham, South-West, by a Yankee |

| | |
| --- | --- |
| | Women's Work in Field and Kitchen |

324
(4)

| | |
| --- | --- |
| | from Emily Burke, Reminiscences of Georgia |

| | |
| --- | --- |
| | A Manager Negotiates Hiring for an Iron Furnace |

328
(2)

| | |
| --- | --- |
| | from three letters to Green Martin |

| | |
| --- | --- |
| | Whites and Blacks in a Textile Factory |

330
(2)

| | |
| --- | --- |
| | from James Silk Buckingham, The Slaves States of America |

| | |
| --- | --- |
| | Working in a Richmond Tobacco Factory |

332
(5)

| | |
| --- | --- |
| | from Charles Weld, A Vacation Tour of the United States and Canada |

EIGHT: MASTER AND MAN

| | |
| --- | --- |
| | Master Bruce Inventories His Slave Property |

337
(8)

| | |
| --- | --- |
| | Governor Hammond's Instructions to His Overseer |

345
(9)

| | |
| --- | --- |
| | How To Manage Negroes, by ``A Planter'' |

354
(6)

| | |
| --- | --- |
| | from The Farmer's Register |

| | |
| --- | --- |
| | A Small Farmer Describes His Slave Management |

360
(3)

| | |
| --- | --- |
| | from James DeBow, The Industrial Resources...of the Southern and Western States |

| | |
| --- | --- |
| | A Scottish Weaver Compares Slavery to English Labor |

363
(6)

| | |
| --- | --- |
| | from William Thomson, A Tradesman's Travels, in the United States and Canada... |

| | |
| --- | --- |
| | A Trial of Wills between a Slave and a Prospective Employer |

369
(3)

| | |
| --- | --- |
| | from James C. Davis to William W. Davis |

| | |
| --- | --- |
| | Slaves Tell Masters What Masters Want To Hear |

372
(3)

| | |
| --- | --- |
| | from Ethan Allen Andrews, Slavery and the Domestic Slave-Trade... |

| | |
| --- | --- |
| | Master Chaplin, in Debt, Must Sell Ten Slaves |

375
(3)

| | |
| --- | --- |
| | from Thomas B. Chaplin's diary |

| | |
| --- | --- |
| | A Slave-Owner's Black Supervisors Report |

378
(2)

| | |
| --- | --- |
| | from letters to William Elliott |

| | |
| --- | --- |
| | Frederick Douglass Breaks a Slave-Breaker |

380
(10)

| | |
| --- | --- |
| | from Narrative of the Life of Frederick Douglass |

| | |
| --- | --- |
| | Lucy Andrews Petitions To Enter Slavery |

390
(5)

| | |
| --- | --- |
| | from Petitions to the Legislature of South Carolina |

NINE: MEN, WOMEN, AND CHILDREN

| | |
| --- | --- |
| | Slaves Had ``A Sense of the Moral Law'' |

395
(11)

| | |
| --- | --- |
| | from Jacob Stroyer, My Life in the South |

| | |
| --- | --- |
| | The White Boys Outgrow Charles |

406
(5)

| | |
| --- | --- |
| | from Moncure Conway, Impressions Concerning Slavery |

| | |
| --- | --- |
| | Stolen Reading Lessons, Chimney Sweeps, and Dogs |

411
(2)

| | |
| --- | --- |
| | from Emily Burke, Reminiscences of Georgia |

| | |
| --- | --- |
| | Slavery Develops Stealing in Blacks, Bad Temper and Fear in Whites |

413
(4)

| | |
| --- | --- |
| | from Emily Burke, Reminiscences of Georgia |

| | |
| --- | --- |
| | Treaty and Louisine Lose Their Babies |

417
(2)

| | |
| --- | --- |
| | from Stancil Barwick to John B. Lamar |

| | |
| --- | --- |
| | A Visit to the Infirmary on Butler's Island |

419
(4)

| | |
| --- | --- |
| | from Fanny Kemble, Journal of a Residence on a Georgia Plantation |

| | |
| --- | --- |
| | Attending a Quadroon Ball |

423
(2)

| | |
| --- | --- |
| | from Karl Bernhard, Travels through North America... |

| | |
| --- | --- |
| | A Creole Father Counts His Children |

425
(2)

| | |
| --- | --- |
| | from George Featherstonhaugh, Excursion through the Slave States |

| | |
| --- | --- |
| | Mrs. Hansley Sues for Divorce |

427
(7)

| | |
| --- | --- |
| | from Ruthey Ann Hansley vs. Samuel G. Hansley, Supreme Court of North Carolina |

| | |
| --- | --- |
| | Rose Describes Being Forced To Live with Rufus |

434
(3)

| | |
| --- | --- |
| | Interview from Federal Writers' Project |

| | |
| --- | --- |
| | White Women Fear Violence from Slaves |

437
(7)

| | |
| --- | --- |
| | from Mary Boykin Chesnut, Diary from Dixie |

| | |
| --- | --- |
| | A Scientist Assesses Miscegenation in the South |

444
(2)

| | |
| --- | --- |
| | from Sir Charles Lyell, A Second Visit to the United States |

| | |
| --- | --- |
| | General Cocke Enforces Matrimony |

446
(2)

| | |
| --- | --- |
| | from diary of John Hartwell Cocke |

| | |
| --- | --- |
| | Master Jones Writes the Mother of His Little Slave |

448
(2)

| | |
| --- | --- |
| | from T. D. Jones to Eliza |

| | |
| --- | --- |
| | Nicey Kinney Fondly Remembers Her Owners on a Small Plantation |

450
(7)

| | |
| --- | --- |
| | Interview from Federal Writers' Project |

TEN: AFTER HOURS...BELIEFS AND AMUSEMENTS

| | |
| --- | --- |
| | Henry Bibb Tries ``Conjuration'' |

457
(5)

| | |
| --- | --- |
| | from Narrative of the Life and Adventures of Henry Bibb |

| | |
| --- | --- |
| | William Thomson Attends an ``Imposing and Solemn'' Baptism |

462
(3)

| | |
| --- | --- |
| | from A Tradesman's Travels... |

| | |
| --- | --- |
| | The Reverend Jasper on Life, Death, and the Origin of Sin |

465
(9)

| | |
| --- | --- |
| | from William Eldridge Hatcher, John Jasper: The Unmatched Negro Philosopher |

| | |
| --- | --- |
| | Thomas Wentworth Higginson Describes ``Negro Spirituals'' |

474
(14)

| | |
| --- | --- |
| | from The Atlantic Monthly |

| | |
| --- | --- |
| | Shout Songs, Work Songs, and Spirituals |

488
(12)

| | |
| --- | --- |
| | from William Francis Allen and others, Slave Songs of the United States |

| | |
| --- | --- |
| | Christmas...``the Carnival Season with the Children of Bondage'' |

500
(5)

| | |
| --- | --- |
| | from Solomon Northup, Twelve Years a Slave |

| | |
| --- | --- |
| | ``Levying Contributions'' from Whites at Christmas |

505
(3)

| | |
| --- | --- |
| | from Bishop Whipple's Southern Diary |

| | |
| --- | --- |
| | Singing and Dancing Secular Music in Louisiana |

508
(6)

| | |
| --- | --- |
| | from William Francis Allen and others, Slave Songs of the United States |

| | |
| --- | --- |
| | Drums and Drumming in Congo Square |

514
(3)

| | |
| --- | --- |
| | from Benjamin Latrobe, Impressions Respecting New Orleans |

| | |
| --- | --- |
| | ``Brer Rabbit'' Plays Tricks in South Carolina |

517
(2)

| | |
| --- | --- |
| | Stories from Elsie Clews Parsons, Folk-Lore of the Sea Islands |

| | |
| --- | --- |
| | ``Compair Lapin'' and Other Louisiana Tricksters |

519
(7)

| | |
| --- | --- |
| | Stories from Alcee Fortier, Louisiana Folk-Tales |

| | |
| --- | --- |
| | Asking Riddles about Who Gets the Lady |

526
(3)

| | |
| --- | --- |
| | Stories from Alcee Fortier, Louisiana Folk-Tales |

A Bibliographical Introduction to the Sources
529