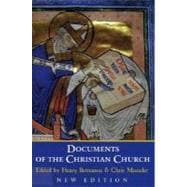 Questions About This Book?
Why should I rent this book?
Renting is easy, fast, and cheap! Renting from eCampus.com can save you hundreds of dollars compared to the cost of new or used books each semester. At the end of the semester, simply ship the book back to us with a free UPS shipping label! No need to worry about selling it back.
How do rental returns work?
Returning books is as easy as possible. As your rental due date approaches, we will email you several courtesy reminders. When you are ready to return, you can print a free UPS shipping label from our website at any time. Then, just return the book to your UPS driver or any staffed UPS location. You can even use the same box we shipped it in!
What version or edition is this?
This is the 3rd edition with a publication date of 9/16/1999.
What is included with this book?
The Used copy of this book is not guaranteed to include any supplemental materials. Typically, only the book itself is included.
The Rental copy of this book is not guaranteed to include any supplemental materials. You may receive a brand new copy, but typically, only the book itself.
Summary
Since its first publication in 1967, this collection of writings from the most important moments in the history of Christianity has established itself as a classic work. Now incorporating a wealth of new material, this new edition will be an essential reference source for anyone interested in the history of the Christian Church. While retaining the original material selected by Henry Bettenson, Chris Maunder has added a substantial section of more recent writings. These new entries illustrate the Second Vatican Council; the theologies of liberation; Church and State from 'Thatcher's Britain' to Communist Eastern Europe; Black, feminist, and ecological theology; ecumenism; and inter-faith dialogue. The emphasis on moral debate in the contemporary Churches is reflected in selections dealing with modern issues such as homosexuality, divorce, AIDS, and in-vitro fertilization. With the publication of this new edition, Documents of the Christian Church provides insights into the whole 2000 years of Christian theological and political debate.
Author Biography

Chris Maunder is Senior Lecturer in Theology and Religious Studies at the University College of Ripon and York St John.

Table of Contents
Part I THE EARLY CHURCH (TO THE COUNCIL OF CHALCEDON, 451)
1
(96)

| | |
| --- | --- |
| | Section I The Church and the World |

1
(24)

| | |
| --- | --- |
| | I. References to Christianity in Classical Authors |

1
(4)

| | |
| --- | --- |
| | (a) Tacitus: The Trial of Pomponia Graecina. The Neronian Persecution |

| | |
| --- | --- |
| | (b) Suetonius: The Expulsion of the Jews from Rome. The Neronian Persecution |

| | |
| --- | --- |
| | (c) Pliny (the Younger): Christians in Bithynia. Trajan's Policy towards Christians. |

| | |
| --- | --- |
| | II. Christianity and Ancient Learning |

5
(2)

| | |
| --- | --- |
| | (a) Justin: The `Liberal' View |

| | |
| --- | --- |
| | (b) Tertullian: The Negative View |

| | |
| --- | --- |
| | (c) Clement of Alexandria: Another `Liberal'. |

7
(18)

| | |
| --- | --- |
| | (a) The Rescript of Hadrian to Caius Minucius Fundanus |

| | |
| --- | --- |
| | (b) Tertullian on Persecution |

| | |
| --- | --- |
| | (c) Christian Loyalty to the Emperor |

| | |
| --- | --- |
| | (d) The Neronian Persecution: Martyrdom of SS. Peter and Paul |

| | |
| --- | --- |
| | (e) Martyrdom of Polycarp |

| | |
| --- | --- |
| | (f) Persecution at Lyons and Vienne, 177 |

| | |
| --- | --- |
| | (g) Persecution under Decius |

| | |
| --- | --- |
| | (h) Persecution under Valerian |

| | |
| --- | --- |
| | (i) The Rescript of Gallienus, 261 |

| | |
| --- | --- |
| | (j) Persecution under Diocletian, 303-305 |

| | |
| --- | --- |
| | (k) Attempt to Restore Paganism under Maximin, 308-311 |

| | |
| --- | --- |
| | (l) Edict of Toleration, 311 |

| | |
| --- | --- |
| | (m) `Edict of Milan', March(?) 313 |

| | |
| --- | --- |
| | (n) Constantine's Support of the Church |

| | |
| --- | --- |
| | (o) Constantine's Legislation in Favour of the Church |

| | |
| --- | --- |
| | (p) A Letter from Hosius, Bishop of Cordova, to Constantius |

| | |
| --- | --- |
| | (q) Julian the Apostate on Toleration |

| | |
| --- | --- |
| | (r) Julian on Christianity. The Worship of Jesus and the Martyrs |

| | |
| --- | --- |
| | (s) Gratian on the Trial of Bishops. Jurisdiction of the Roman See |

| | |
| --- | --- |
| | (t) Gratian's ruling on Ecclesiastical and Civil or Criminal Cases, 376 |

| | |
| --- | --- |
| | (u) Theodosius I on Catholic and Heretic |

| | |
| --- | --- |
| | (v) The Edict of Valentinian III, 445. The Primacy of the Pope. |

25
(4)
25
(2)

| | |
| --- | --- |
| | (a) `The Old Roman Creed' |

| | |
| --- | --- |
| | (b) A Gallican Creed of the Sixth Century. |

27
(2)

| | |
| --- | --- |
| | (a) The Creed of Caesarea |

| | |
| --- | --- |
| | Section III The Earliest Testimony to the Gospels |

29
(3)

| | |
| --- | --- |
| | I. The Tradition of the Elders |

29
(1)

| | |
| --- | --- |
| | II. The Evangelists and their Sources |

30
(1)

| | |
| --- | --- |
| | III. The Muratorian Canon |

31
(1)

| | |
| --- | --- |
| | Section IV The Person and Work of Christ |

32
(17)
32
(1)
32
(2)

| | |
| --- | --- |
| | (a) The `Recapitulation' in Christ |

| | |
| --- | --- |
| | (b) The Sanctification of each Stage of Life |

| | |
| --- | --- |
| | (c) The Redemption from the Power of Satan. |

| | |
| --- | --- |
| | III. Tertullian: The Incarnation of the Logos |

34
(1)

| | |
| --- | --- |
| | IV. Dionysius, Bishop of Rome, 259-268, on the Trinity and the Incarnation |

34
(2)

| | |
| --- | --- |
| | V. Athanasius on the Atonement |

36
(1)

| | |
| --- | --- |
| | (a) Salvation by Restoration |

| | |
| --- | --- |
| | (b) Salvation by Revelation. |

| | |
| --- | --- |
| | VI. The Atonement: the Transaction with the Devil |

37
(1)

| | |
| --- | --- |
| | VII. Heresies concerning the Person of Christ |

38
(11)

| | |
| --- | --- |
| | (1) The Letter of Arius to Eusebius |

| | |
| --- | --- |
| | (2) `The Arian Syllogism' |

| | |
| --- | --- |
| | (3) The Letter of the Synod of Nicaea, 325: |

| | |
| --- | --- |
| | (e) Attempts to Overthrow the Nicene Formulas: |

| | |
| --- | --- |
| | (1) The Dedication Creed, 341 |

| | |
| --- | --- |
| | (2) The Blasphemy of Sirmium, 357 |

| | |
| --- | --- |
| | (3) An Attempted Compromise, the `Dated Creed', 359. |

| | |
| --- | --- |
| | Section V The Problem of the Relation of the Divinity and the Humanity in Christ |

49
(8)

| | |
| --- | --- |
| | I. Apollinarianism An Examination of Apollinarianism. |

49
(1)
50
(2)

| | |
| --- | --- |
| | (a) The Anathemas of Cyril of Alexandria |

52
(5)

| | |
| --- | --- |
| | (a) The Admissions of Eutyches |

| | |
| --- | --- |
| | (c) The Definition of Chalcedon, 451. |

| | |
| --- | --- |
| | Section VI Pelagianism. Human Nature, Sin, and Grace |

57
(11)

| | |
| --- | --- |
| | I. The Teaching of Pelagius |

57
(1)

| | |
| --- | --- |
| | (b) Pelagius on Human Freedom |

| | |
| --- | --- |
| | (c) Pelagius Denies Original Sin. |

| | |
| --- | --- |
| | II. Teaching ascribed to Pelagius and Coelestius |

58
(1)

| | |
| --- | --- |
| | III. The Doctrine of Augustine |

59
(5)

| | |
| --- | --- |
| | (a) The Saying which Troubled Pelagius |

| | |
| --- | --- |
| | (b) Augustine on Grace: Prevenient Grace. Irresistible Grace |

| | |
| --- | --- |
| | (c) Augustine's Teaching on Predestination |

| | |
| --- | --- |
| | (d) Augustine's Conception of Freedom |

| | |
| --- | --- |
| | IV. The Council of Carthage, 417. Canons on Sin and Grace |

64
(1)

| | |
| --- | --- |
| | V. The Synod of Arles, c.473. `Semi-Pelagianism' |

65
(1)

| | |
| --- | --- |
| | VI. The Council of Orange, 529. Reaction from `Semi-Pelagianism' |

66
(2)

| | |
| --- | --- |
| | Section VII The Church, the Ministry, and the Sacraments |

68
(18)

| | |
| --- | --- |
| | I. The Christian Ministry at the End of the First Century |

68
(1)

| | |
| --- | --- |
| | II. The Ministry and Sacraments |

69
(1)

| | |
| --- | --- |
| | III. A Church Order of the Second Century |

69
(3)

| | |
| --- | --- |
| | IV. Christian Worship in the Second Century |

72
(2)

| | |
| --- | --- |
| | V. Apostolical Succession |

74
(7)

| | |
| --- | --- |
| | (a) The First Extant Use of the Technical Term |

| | |
| --- | --- |
| | (b) Irenaeus on Tradition and Succession |

| | |
| --- | --- |
| | (c) Tertullian on Tradition and Succession |

| | |
| --- | --- |
| | (d) Tertullian on the Priesthood of the Laity |

| | |
| --- | --- |
| | (e) Cyprian on the Unity of the Church |

| | |
| --- | --- |
| | (f) Cyprian on the Episcopate. |

81
(3)

| | |
| --- | --- |
| | (c) Early Eucharistic Canon |

| | |
| --- | --- |
| | (d) Tertullian on the Eucharist |

| | |
| --- | --- |
| | (e) Cyprian on the Eucharist. |

| | |
| --- | --- |
| | VII. Two Heresies on the Nature of the Church and the Ministry |

84
(2)

| | |
| --- | --- |
| | Section VIII The Authority of the Holy See |

86
(5)

| | |
| --- | --- |
| | I. The Claims of Rome, 341 |

86
(1)

| | |
| --- | --- |
| | II. Appeals to the Roman See |

87
(1)

| | |
| --- | --- |
| | III. Jerome on the Roman See |

88
(1)

| | |
| --- | --- |
| | IV. Innocent I, 401-417; on the Papal Authority |

88
(1)

| | |
| --- | --- |
| | V. Papal Authority defied by the African Bishops |

88
(1)

| | |
| --- | --- |
| | VI. The African Bishops on Appeals to Rome |

89
(1)

| | |
| --- | --- |
| | VII. Rome and Constantinople |

90
(1)

| | |
| --- | --- |
| | (a) Council of Constantinople, 381 |

| | |
| --- | --- |
| | (b) Council of Chalcedon, 451. |

| | |
| --- | --- |
| | Section IX Doctrine and Development. The Vincentian Canon |

91
(2)

| | |
| --- | --- |
| | Section X Christian Inscriptions |

93
(4)
Part II FROM THE COUNCIL OF CHALCEDON TO THE PRESENT
97
(355)

| | |
| --- | --- |
| | Section I From Chalcedon to the Breach between East and West |

97
(9)

| | |
| --- | --- |
| | I. The Eastern and Western Churches |

97
(8)

| | |
| --- | --- |
| | (a) The Henotikon of Zeno, 482 |

| | |
| --- | --- |
| | (c) The Monothelite Controversy |

| | |
| --- | --- |
| | (d) The Iconoclastic Controversy |

| | |
| --- | --- |
| | (e) Nicholas I on the Apostolic See. |

| | |
| --- | --- |
| | II. The Breach between East and West, 1054 |

105
(1)

| | |
| --- | --- |
| | Section II The Empire and the Papacy |

106
(21)

| | |
| --- | --- |
| | I. Charlemagne and Education, 789 |

106
(1)

| | |
| --- | --- |
| | II. `The Donation of Constantine', Eighth Century |

107
(3)
110
(11)

| | |
| --- | --- |
| | (a) Decree on Papal Elections, 1059 |

| | |
| --- | --- |
| | (b) Letter of the Synod of Worms to Gregory VII, January 1076 |

| | |
| --- | --- |
| | (c) Deposition of Henry IV by Gregory VII |

| | |
| --- | --- |
| | (d) Gregory VII's Letter to the Bishop of Metz, 1081. |

| | |
| --- | --- |
| | IV. The End of the Struggle over Investiture |

121
(2)

| | |
| --- | --- |
| | (a) The Concordat of Worms, 1122 |

| | |
| --- | --- |
| | (b) Innocent III on Empire and Papacy. |

| | |
| --- | --- |
| | V. The Pope and Imperial Elections |

123
(1)

| | |
| --- | --- |
| | VI. The Bull `Clericis Laicos', 1296 |

124
(2)

| | |
| --- | --- |
| | VII. The Bull `Unam Sanctam', 1302 |

126
(1)

| | |
| --- | --- |
| | Section III Monasticism and the Friars |

127
(19)

| | |
| --- | --- |
| | I. The Rule of S. Benedict |

127
(14)

| | |
| --- | --- |
| | II. The Rule of S. Francis |

141
(5)

| | |
| --- | --- |
| | Section IV The Church and Heresy |

146
(3)

| | |
| --- | --- |
| | I. The Episcopal Inquisition and the Secular Arm |

146
(1)

| | |
| --- | --- |
| | II. The Justification of the Inquisition |

147
(2)

| | |
| --- | --- |
| | Section V The Conciliar Movement |

149
(2)

| | |
| --- | --- |
| | I. The Decree of the Council of Constance, `Sacrosancta' |

149
(1)

| | |
| --- | --- |
| | II. The Bull `Execrabilis' of Pius II |

150
(1)
151
(16)

| | |
| --- | --- |
| | I. S. Anselm's `Ontological Proof' of God's Existence |

151
(1)

| | |
| --- | --- |
| | II. S. Anselm on the Atonement |

152
(2)

| | |
| --- | --- |
| | III. S. Thomas Aquinas, 1225-1274 |

154
(13)

| | |
| --- | --- |
| | (b) Aquinas on the Incarnation |

| | |
| --- | --- |
| | (c) Aquinas on the Atonement |

| | |
| --- | --- |
| | (d) Aquinas on the Eucharist: The Doctrine of Transubstantiation. |

| | |
| --- | --- |
| | Section VII The Church in England until the Reformation |

167
(35)

| | |
| --- | --- |
| | I. Gregory the Great and the Church of England |

167
(2)

| | |
| --- | --- |
| | (a) Letter of Gregory to Eulogius, Patriarch of Alexandria, 598 |

| | |
| --- | --- |
| | (b) Gregory's Advice to Augustine on Liturgical Provision for England, 601 |

| | |
| --- | --- |
| | (c) Gregory's Scheme of Organization for the English Church, 601. |

| | |
| --- | --- |
| | II. The First National Synod of English Clergy The Council of Hertford, 673 |

169
(2)

| | |
| --- | --- |
| | III. William the Conqueror and the Church |

171
(1)

| | |
| --- | --- |
| | (a) Refusal of Fealty to the Pope |

172
(2)

| | |
| --- | --- |
| | (a) The Constitutional Position of the Archbishop. Henry's Letter to Anselm, 1100 |

| | |
| --- | --- |
| | (b) The Settlement of Bec, 1107. |

| | |
| --- | --- |
| | V. The Constitutions of Clarendon, 1164 |

174
(4)

| | |
| --- | --- |
| | VI. The Pope's Interdict on England, 1208 |

178
(1)

| | |
| --- | --- |
| | VII. John's Concession of the Kingdom to the Pope, 1213 |

179
(2)

| | |
| --- | --- |
| | VIII. John Ecclesiastical Charter, 1214 |

181
(2)

| | |
| --- | --- |
| | IX. The Church Clauses of Magna Carta, 1215 |

183
(1)

| | |
| --- | --- |
| | X. Statutes of Provisors and Praemunire |

183
(8)

| | |
| --- | --- |
| | XI. Wycliffe and the Lollards |

191
(11)

| | |
| --- | --- |
| | (a) Propositions of Wycliffe condemned at London, 1382, and at the Council of Constance, 1415 |

| | |
| --- | --- |
| | (b) The Lollard Conclusions, 1394 |

| | |
| --- | --- |
| | (c) De Haeretico Comburendo, 1401. |

| | |
| --- | --- |
| | Section VIII The Reformation on the Continent |

202
(39)

| | |
| --- | --- |
| | I. The Lutheran Reformation |

202
(34)

| | |
| --- | --- |
| | (a) The Bull Unigenitus of Clement VI, 1343 |

| | |
| --- | --- |
| | (b) The Machinery of Indulgences. Instructions issued by Albert of Mainz |

| | |
| --- | --- |
| | (c) The Ninety-Five Theses, 1517 |

| | |
| --- | --- |
| | (d) The Leipzig Disputation, 1519 |

| | |
| --- | --- |
| | (e) Two Treatises of 1520: |

| | |
| --- | --- |
| | (1) The Appeal to the German Nobility |

| | |
| --- | --- |
| | (2) The Babylonish Captivity of the Church |

| | |
| --- | --- |
| | (f) The Diet of Worms, 1521. Luther's Final Answer |

| | |
| --- | --- |
| | (g) The Short Catechism, 1529 |

| | |
| --- | --- |
| | (h) The Confession of Augsburg, 1530. |

236
(2)

| | |
| --- | --- |
| | III. The Peace of Augsburg, 1555 |

238
(1)

| | |
| --- | --- |
| | IV. The Edict of Nantes, 1598 |

239
(1)

| | |
| --- | --- |
| | V. The Peace of Westphalia, 1648 |

240
(1)

| | |
| --- | --- |
| | Section IX The Reformation in England |

241
(31)

| | |
| --- | --- |
| | I. The Reformation under Henry VIII |

241
(19)

| | |
| --- | --- |
| | (a) The Submission of the Clergy, 1532 |

| | |
| --- | --- |
| | (b) The Legal Principle--The Restraint of Appeals, 1533 |

| | |
| --- | --- |
| | (c) The Ecclesiastical Principle--The Dispensations Act, 1534 |

| | |
| --- | --- |
| | (d) The Supremacy Act, 1534 |

| | |
| --- | --- |
| | (e) Abjuration of Papal Supremacy by the Clergy, 1534: |

| | |
| --- | --- |
| | (1) By the Convocation of Canterbury |

| | |
| --- | --- |
| | (2) By the Convocation of York |

| | |
| --- | --- |
| | (f) The Pope's Condemnation of Henry, 1535 |

| | |
| --- | --- |
| | (g) The Royal Injunctions: |

| | |
| --- | --- |
| | (h) The Six Articles, 1539. |

| | |
| --- | --- |
| | II. The Elizabethan Settlement |

260
(12)

| | |
| --- | --- |
| | (a) The Supremacy Act, 1559 |

| | |
| --- | --- |
| | (b) Elizabeth's Act of Uniformity, 1559 |

| | |
| --- | --- |
| | (c) Parker's Advertisements', 1566 |

| | |
| --- | --- |
| | (d) The Papal Bull against Elizabeth, 1570 |

| | |
| --- | --- |
| | (e) Act against Jesuits and Seminarists, 1585 |

| | |
| --- | --- |
| | (f) Act against Puritans, 1593 |

| | |
| --- | --- |
| | (g) Act against Recusants, 1593. |

| | |
| --- | --- |
| | Section X The Roman Catholic Church from the Counter-Reformation to the Second Vatican Council |

272
(26)
272
(3)

| | |
| --- | --- |
| | (a) Rules for Thinking with the Church |

| | |
| --- | --- |
| | (b) Obedience of the Jesuits. |

| | |
| --- | --- |
| | II. The Council of Trent, 1545-1563 |

275
(6)

| | |
| --- | --- |
| | (a) On Scripture and Tradition |

| | |
| --- | --- |
| | (f) On the Most Holy Sacrifice of the Mass |

| | |
| --- | --- |
| | (g) On Purgatory and Invocation of Saints |

| | |
| --- | --- |
| | III. The Tridentine Profession of Faith, 1564 |

281
(1)

| | |
| --- | --- |
| | IV. Arminianism. The Five Articles of the Remonstrants |

282
(2)

| | |
| --- | --- |
| | V. Jansenism. The `Five Propositions', 1653 |

284
(1)

| | |
| --- | --- |
| | VI. The Gallican Declaration, 1682 |

285
(1)

| | |
| --- | --- |
| | VII. The Doctrine of the Immaculate Conception, 1854 |

286
(1)

| | |
| --- | --- |
| | VIII. The Syllabus of Errors, 1864 |

287
(1)

| | |
| --- | --- |
| | IX. The Doctrine of Papal Infallibility, 1870 |

288
(1)

| | |
| --- | --- |
| | X. Pope Leo XIII on Anglican Orders, 1896 |

289
(1)

| | |
| --- | --- |
| | XI. The Roman Catholic Church and Social Problems |

290
(7)

| | |
| --- | --- |
| | (b) Quadragesimo Anno, 1931 |

| | |
| --- | --- |
| | (c) Mater et Magistra, 1961. |

| | |
| --- | --- |
| | XII. The Doctrine of the Assumption. Munificentissimus Deus, 1950 |

297
(1)

| | |
| --- | --- |
| | Section XI The British Churches in the Seventeenth Century |

298
(47)

| | |
| --- | --- |
| | I. Anglicanism of the Seventeenth Century |

298
(13)

| | |
| --- | --- |
| | (a) The Church of England: Jeremy Taylor |

| | |
| --- | --- |
| | (c) Roman Catholicism: John Cosin |

| | |
| --- | --- |
| | (d) Justification: William Beveridge |

| | |
| --- | --- |
| | (f) Confession: John Cosin |

| | |
| --- | --- |
| | (g) Prayer for the Dead: Herbert Thorndike. |

| | |
| --- | --- |
| | II. James I and the Puritans |

311
(5)

| | |
| --- | --- |
| | (a) The Millenary Petition |

| | |
| --- | --- |
| | (b) The Book of Sports, 1618. |

| | |
| --- | --- |
| | III. The Solemn League and Covenant, 1643 |

316
(3)

| | |
| --- | --- |
| | IV. Presbyterianism. The Westminster Confession of Faith, 1643 |

319
(4)

| | |
| --- | --- |
| | V. Baptist Confessions of Faith |

323
(2)

| | |
| --- | --- |
| | (a) The First Confession, 1646 |

| | |
| --- | --- |
| | (b) The Second Confession, 1677. |

| | |
| --- | --- |
| | VI. Selections from the Agreement of the People, 1649 |

325
(1)

| | |
| --- | --- |
| | VII. Selections from the Instrument of Government, 1653 |

326
(1)

| | |
| --- | --- |
| | VIII. `The Humble Petition and Advice', 1657 |

327
(2)

| | |
| --- | --- |
| | IX. The Independents (Congregationalism). The Savoy Declaration of Faith and Order, 1658 |

329
(2)
331
(5)

| | |
| --- | --- |
| | (a) The Corporation Act, 1661 |

| | |
| --- | --- |
| | (b) The Conventicle Act, 1664-1670 |

| | |
| --- | --- |
| | (c) The Five-Mile Act, 1665. |

336
(1)
337
(5)

| | |
| --- | --- |
| | XIII. The Declaration of Indulgence, 1688 |

342
(3)

| | |
| --- | --- |
| | Section XII The British Churches in the Eighteenth and Nineteenth Centuries |

345
(14)

| | |
| --- | --- |
| | I. The Deistic Controversy of the Eighteenth Century |

345
(4)

| | |
| --- | --- |
| | II. The Organization of the Methodists |

349
(2)

| | |
| --- | --- |
| | (a) The Deed of Declaration, 1784 |

| | |
| --- | --- |
| | (b) The Plan of Pacification, 1795 |

| | |
| --- | --- |
| | (c) The Model Trust Deed, 1832. |

| | |
| --- | --- |
| | III. John Keble's Assize Sermon, 1833 |

351
(3)

| | |
| --- | --- |
| | IV. Tract XC. Remarks on Certain Passages in the Thirty-Nine Articles, London, 1841 |

354
(5)

| | |
| --- | --- |
| | Section XIII The Roman Catholic Church at the Second Vatican Council |

359
(10)

| | |
| --- | --- |
| | I. Constitution on the Sacred Liturgy |

359
(1)

| | |
| --- | --- |
| | II. Dogmatic Constitution on the Church |

360
(3)

| | |
| --- | --- |
| | III. Decree on the Catholic Eastern Churches |

363
(1)
363
(1)

| | |
| --- | --- |
| | V. Declaration on the Relation of the Church to Non-Christian Religions |

364
(1)

| | |
| --- | --- |
| | VI. Declaration on Religious Liberty |

365
(1)

| | |
| --- | --- |
| | VII. Pastoral Constitution on the Church in the Modern World |

366
(3)

| | |
| --- | --- |
| | (a) The Church in Dialogue and Service |

| | |
| --- | --- |
| | (b) The `Signs of the Times' |

| | |
| --- | --- |
| | (d) Equality and Social Justice |

| | |
| --- | --- |
| | Section XIV The Twentieth-Century World Churches: Justice, Peace, and the Environment |

369
(35)
369
(3)

| | |
| --- | --- |
| | (a) Quaker London Yearly Meeting, 1915 |

| | |
| --- | --- |
| | (b) John XXIII, Pacem in Terris, 1963 |

| | |
| --- | --- |
| | (c) Before It's Too Late, WCC, 1984. |

| | |
| --- | --- |
| | II. Resistance in Nazi Germany |

372
(3)

| | |
| --- | --- |
| | (a) Karl Barth, Epistle to the Romans, 1928 |

| | |
| --- | --- |
| | (b) The Barmen Declaration, 1934 |

| | |
| --- | --- |
| | (c) Dietrich Bonhoeffer, Letter of 21 July 1944. |

| | |
| --- | --- |
| | III. Black Theology in the 1960s |

375
(4)

| | |
| --- | --- |
| | (a) Martin Luther King, Letter from Birmingham Jail, 1963 |

| | |
| --- | --- |
| | (b) National Committee of Negro Churchmen on `Black Power', 1966 |

| | |
| --- | --- |
| | (c) James H. Cone, Black Theology and Black Power, 1969. |

| | |
| --- | --- |
| | IV. The Origins of Liberation Theology |

379
(6)

| | |
| --- | --- |
| | (a) Paul VI, Populorum Progressio, 1967 |

| | |
| --- | --- |
| | (b) Latin American Bishops' Conference at Medellin, 1968 |

| | |
| --- | --- |
| | (c) Gustavo Gutierrez, A Theology of Liberation, 1971 |

| | |
| --- | --- |
| | (d) Latin American Bishops' Conference at Puebla, 1979. |

| | |
| --- | --- |
| | V. Liberation Theology and the Vatican |

385
(5)

| | |
| --- | --- |
| | (a) Leonardo Boff, Church: Charism and Power, 1981 |

| | |
| --- | --- |
| | (b) SCDF, Instruction on Certain Aspects of the `Theology of Liberation', 1984 |

| | |
| --- | --- |
| | (c) SCDF, Instruction on Christian Freedom and Liberation, 1986 |

| | |
| --- | --- |
| | (d) Tissa Balasuriya, Mary and Human Liberation, 1990. |

| | |
| --- | --- |
| | VI. The Ordination of Women |

390
(1)

| | |
| --- | --- |
| | (a) Letters of Archbishop of Canterbury to Paul VI and Cardinal Willebrands, 9 July 1975 |

| | |
| --- | --- |
| | (b) SCDF, Inter Insigniores, 1976. |

391
(4)

| | |
| --- | --- |
| | (a) Rosemary Radford Ruether, Sexism and God-Talk, 1983 |

| | |
| --- | --- |
| | (b) Letty M. Russell, Feminist Interpretation of the Bible, 1985 |

| | |
| --- | --- |
| | (c) Mercy Oduyoye, Who Will Roll the Stone Away?, 1990. |

395
(2)

| | |
| --- | --- |
| | (a) Matthew Fox, Original Blessing, 1983 |

| | |
| --- | --- |
| | (b) Jurgen Moltmann, God in Creation, 1985 |

| | |
| --- | --- |
| | (c) Chung Hyun Kyun, Ecotheology, 1994. |

| | |
| --- | --- |
| | IX. South Africa and Third World Solidarity |

397
(3)

| | |
| --- | --- |
| | (a) Kairos Document, 1985 |

| | |
| --- | --- |
| | (b) The Road to Damascus, 1989. |

| | |
| --- | --- |
| | X. Faith, Society, and the Economy |

400
(3)

| | |
| --- | --- |
| | (a) Church of England, Faith in the City, 1985 |

| | |
| --- | --- |
| | (b) WCC, Christian Faith and the World Economy Today, 1992 |

| | |
| --- | --- |
| | (c) CCBI, Unemployment and the Future of Work, 1997. |

| | |
| --- | --- |
| | XI. The Fall of Communism in Eastern Europe |

403
(1)

| | |
| --- | --- |
| | (a) Pastors Rainer Eppelmann and |

| | |
| --- | --- |
| | (b) Klaus Kaden, We Were the People. |

| | |
| --- | --- |
| | Section XV The Twentieth-Century World Churches and Inter-Faith Dialogue |

404
(7)

| | |
| --- | --- |
| | I. Jewish-Christian Relations |

404
(3)

| | |
| --- | --- |
| | (a) The Ten Points of Seelisberg, 1947 |

| | |
| --- | --- |
| | (b) WCC, The Theology of the Churches and the Jewish People, 1948 |

| | |
| --- | --- |
| | (c) WCC, `Final Reflections', 1988. |

| | |
| --- | --- |
| | II. Muslim-Christian Relations. Christian-Muslim Conversations, WCC, 1969 |

407
(1)

| | |
| --- | --- |
| | III. The Parliament of the World's Religions. Declaration Toward a Global Ethic, 1993 |

408
(2)

| | |
| --- | --- |
| | IV. Christianity and the New Age Movement. Methodist Conference Report, 1994 |

410
(1)

| | |
| --- | --- |
| | Section XVI The Twentieth-Century Churches and Christian Unity |

411
(25)

| | |
| --- | --- |
| | I. Ecumenism and Anglicanism |

411
(7)

| | |
| --- | --- |
| | (a) Letter `To All Christian People', 1920 |

| | |
| --- | --- |
| | (b) The Oecumenical Patriarch, Encyclical on Anglican Orders |

| | |
| --- | --- |
| | (c) Statement agreed between the Old Catholic Churches and the Anglican Communion, 1931 |

| | |
| --- | --- |
| | (d) Paul VI and Michael Ramsey, The Joint Declaration of Cooperation, 1966 |

| | |
| --- | --- |
| | (e) ARCIC II, Church as Communion, 1990 |

| | |
| --- | --- |
| | (f) The Porvoo Declaration, 1992. |

| | |
| --- | --- |
| | II. Christian Unity in the British Isles |

418
(3)

| | |
| --- | --- |
| | (a) Church of Scotland Act, 1921 |

| | |
| --- | --- |
| | (b) The Welsh Covenant, 1975 |

| | |
| --- | --- |
| | (c) The Swanwick Declaration, 1987. |

| | |
| --- | --- |
| | III. Taize and Reconciliation. Brother Roger, No Greater Love, 1990 |

421
(2)

| | |
| --- | --- |
| | IV. The Church of South India. Basis of Union, 1946 |

423
(3)

| | |
| --- | --- |
| | V. The World Council of Churches |

426
(2)

| | |
| --- | --- |
| | (a) Constitution of the World Council of Churches, 1948 |

| | |
| --- | --- |
| | (b) Amended `Basis' in the Constitution, 1961 |

| | |
| --- | --- |
| | (c) The Orthodox Churches and the World Council of Churches, 1991. |

| | |
| --- | --- |
| | VI. Ecumenism in the USA. Consultation on Church Union, 1964 |

428
(1)

| | |
| --- | --- |
| | VII. Ecumenism and Roman Catholicism |

429
(3)

| | |
| --- | --- |
| | (a) Paul VI and Athenagoras I, The Common Declaration, 1965 |

| | |
| --- | --- |
| | (b) John Paul II and Bartholomew I, Common Declaration, 1995 |

| | |
| --- | --- |
| | (c) Towards a Common Understanding of the Church, 1991. |

| | |
| --- | --- |
| | VIII. Lima Report: Baptism, Eucharist, and Ministry |

432
(3)

| | |
| --- | --- |
| | (a) Baptism Eucharist and Ministry, 1982 |

| | |
| --- | --- |
| | (b) Sharing a Common Life in Christ, 1993. |

| | |
| --- | --- |
| | IX. Lutheran-Reformed Relations. Towards Church Fellowship, 1989 |

435
(1)

| | |
| --- | --- |
| | Section XVII The Twentieth-Century Churches: Sexuality and Procreation |

436
(16)
436
(4)

| | |
| --- | --- |
| | (a) Towards a Quaker View of Sex, 1963 |

| | |
| --- | --- |
| | (b) SCDF, Pastoral Care of Homosexual Persons, 1986 |

| | |
| --- | --- |
| | (c) Methodist Report on Human Sexuality, 1990 |

| | |
| --- | --- |
| | (d) URC Working Party, Homosexuality: A Christian View, 1991. |

440
(2)

| | |
| --- | --- |
| | (a) Church of England, Marriage and the Church's Task, 1978 |

| | |
| --- | --- |
| | (b) ARCIC II, Life in Christ, 1994. |

442
(2)

| | |
| --- | --- |
| | (a) Lambeth Conference, 1930 |

| | |
| --- | --- |
| | (b) Paul VI, Humanae Vitae, 1968. |

| | |
| --- | --- |
| | IV. The Embryo--Abortion and Bioethics |

444
(4)

| | |
| --- | --- |
| | (a) Church of England, Personal Origins, 1985 |

| | |
| --- | --- |
| | (b) SCDF, Respect for Human Life in its Origin, 1987 |

| | |
| --- | --- |
| | (c) ARCIC II, Life in Christ, 1994. |

| | |
| --- | --- |
| | V. AIDS. WCC, Facing AIDS, 1997 |

448
(2)

| | |
| --- | --- |
| | VI. Moral Controversy within Roman Catholicism. John Paul II, Veritatis Splendor, 1993 |

450
(2)
Appendix. A List of Councils
452
(1)
Bibliography
453
(3)
Acknowledgements
456
(3)
Index
459