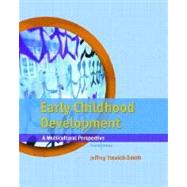 List Price: $89.20
Hurry!
Only one copy
in stock at this price.
In Stock Usually Ships in 24 Hours.
Questions About This Book?
Why should I rent this book?
Renting is easy, fast, and cheap! Renting from eCampus.com can save you hundreds of dollars compared to the cost of new or used books each semester. At the end of the semester, simply ship the book back to us with a free UPS shipping label! No need to worry about selling it back.
How do rental returns work?
Returning books is as easy as possible. As your rental due date approaches, we will email you several courtesy reminders. When you are ready to return, you can print a free UPS shipping label from our website at any time. Then, just return the book to your UPS driver or any staffed UPS location. You can even use the same box we shipped it in!
What version or edition is this?
This is the 4th edition with a publication date of 1/1/2006.
What is included with this book?
The Used copy of this book is not guaranteed to inclue any supplemental materials. Typically, only the book itself is included.
The Rental copy of this book is not guaranteed to include any supplemental materials. You may receive a brand new copy, but typically, only the book itself.
Summary
While arranged in the conventional ages-and-stages format, the 4th edition ofEarly Childhood Development: A Multicultural Perspective by Jeffrey Trawick-Smith diverges from convention to take a multicultural approach to all facets of development in children from birth to age 8. Every topic is examined through the lens of diversityfrom intellectual development to attachment patterns, from peer relations to motor skillswhich is essential for our increasingly diverse student population. Coverage of atypical development and the challenges of special education is woven seamlessly through each chapter. Case studies and examples provide future teachers with a hands-on guide to how children develop, how children's skills develop, and how that development should inform sensitive, successful teaching practice. Key changes to this edition include: an expanded discussion of play and literacy in every developmental level, an expanded discussion on social policy issues (poverty, government initiatives, etc.), and a new featureAdvocacy and Public Policy Boxfound in Chapters 2-17.
Table of Contents
| | |
| --- | --- |
| | PART 1 Young Children in Multicultural Perspective: An Introduction |

| | |
| --- | --- |
| | Studying Early Childhood Development in a Diverse World |

2
(12)

| | |
| --- | --- |
| | What Is Early Childhood Development? |

4
(2)

| | |
| --- | --- |
| | Why Study Early Childhood Development? |

6
(4)

| | |
| --- | --- |
| | A Guide to Interactions with Children |

| | |
| --- | --- |
| | A Guide to Curriculum Planning |

| | |
| --- | --- |
| | A Guide to Observing Children and Identifying Special Needs |

| | |
| --- | --- |
| | A Guide to Understanding and Appreciating Diversity |

| | |
| --- | --- |
| | A Guide to Advocacy and the Shaping of Public Policy |

| | |
| --- | --- |
| | Why Study Early Childhood Development from a Multicultural Perspective? |

10
(2)
12
(1)
13
(1)

| | |
| --- | --- |
| | Historical Perspectives and Research in Early Childhood Development |

14
(20)

| | |
| --- | --- |
| | Historical Perspectives on Childhood |

16
(6)

| | |
| --- | --- |
| | Research on Young Children |

22
(10)

| | |
| --- | --- |
| | Multicultural Critique of Traditional Research |

| | |
| --- | --- |
| | Qualitative/Ethnographic Studies |

| | |
| --- | --- |
| | Action Research in the Classroom |

32
(1)
33
(1)

| | |
| --- | --- |
| | Theories of Child Development |

34
(28)
37
(3)

| | |
| --- | --- |
| | Critique and Multicultural Analysis |

40
(4)

| | |
| --- | --- |
| | Classical and Operant Conditioning |

| | |
| --- | --- |
| | Critique and Multicultural Analysis |

44
(4)

| | |
| --- | --- |
| | Erikson's Ages of Emotional Development |

| | |
| --- | --- |
| | Critique and Multicultural Analysis |

| | |
| --- | --- |
| | Cognitive-Developmental Theory |

48
(3)

| | |
| --- | --- |
| | Critique and Multicultural Analysis |

51
(4)

| | |
| --- | --- |
| | Critique and Multicultural Analysis |

| | |
| --- | --- |
| | Ecological Systems Theory |

55
(5)

| | |
| --- | --- |
| | Critique and Multicultural Analysis |

60
(1)
60
(2)

| | |
| --- | --- |
| | PART 2 Prenatal Development, Childbirth, and Infancy |

| | |
| --- | --- |
| | Genetics, Prenatal Development, and Birth |

62
(22)

| | |
| --- | --- |
| | Genetics: The Biological Steps to Becoming a Unique Human Being |

64
(5)

| | |
| --- | --- |
| | Genetics from a Multicultural Perspective |

| | |
| --- | --- |
| | Becoming an Individual Within a Cultural Group |

69
(7)

| | |
| --- | --- |
| | Environmental Influences on Prenatal Development |

76
(6)

| | |
| --- | --- |
| | Western Childbirth Procedures |

| | |
| --- | --- |
| | Childbirth Across Cultures |

82
(1)
82
(2)
84
(20)

| | |
| --- | --- |
| | Physical Characteristics of Newborns |

85
(2)

| | |
| --- | --- |
| | Newborn Psychological States |

87
(9)

| | |
| --- | --- |
| | Alert and Waking Activity States |

| | |
| --- | --- |
| | Exploration and Habituation |

| | |
| --- | --- |
| | Newborns with Special Needs |

96
(4)

| | |
| --- | --- |
| | Environmental Risk Factors |

| | |
| --- | --- |
| | Poor Health Status and Prematurity |

100
(1)
101
(3)

| | |
| --- | --- |
| | Infant Physical Growth and Brain Development |

104
(22)

| | |
| --- | --- |
| | Physical Growth and Motor Development |

105
(7)

| | |
| --- | --- |
| | Trends in Physical Growth |

| | |
| --- | --- |
| | Toddler Motor Development and Self-Help Skills |

112
(4)
116
(7)

| | |
| --- | --- |
| | The Super-Dense Infant Brain |

| | |
| --- | --- |
| | Promoting Infant Brain Growth |

| | |
| --- | --- |
| | Prime Time for Brain Growth |

| | |
| --- | --- |
| | Other Conditions That Affect Perception and Motor Ability |

123
(1)
124
(2)

| | |
| --- | --- |
| | Cognitive Development in Infancy |

126
(24)

| | |
| --- | --- |
| | Piaget's View of Infant Intelligence |

127
(6)

| | |
| --- | --- |
| | A Multicultural Critique of Piaget's Theory |

| | |
| --- | --- |
| | Other Cognitive Abilities in Infancy |

133
(5)

| | |
| --- | --- |
| | Infant Play and Cognitive Development |

| | |
| --- | --- |
| | Variations in Infant Cognitive Development |

138
(3)

| | |
| --- | --- |
| | Culture and Infant Cognition |

| | |
| --- | --- |
| | Challenging Conditions and Infant Cognition |

141
(6)

| | |
| --- | --- |
| | Families, Culture, and Infants with Special Needs |

147
(1)
147
(3)

| | |
| --- | --- |
| | Infant Language and Literacy |

150
(20)
151
(1)
152
(8)
160
(6)

| | |
| --- | --- |
| | Hearing Impairment and Infant Language |

| | |
| --- | --- |
| | Down Syndrome and Infant Language |

166
(1)
167
(3)

| | |
| --- | --- |
| | Infant Social and Emotional Development |

170
(28)
172
(12)

| | |
| --- | --- |
| | Separation Anxiety and Stranger Anxiety |

| | |
| --- | --- |
| | Cultural Variations in Infant Attachment |

| | |
| --- | --- |
| | Parenting Behaviors, Attachment, and Culture |

| | |
| --- | --- |
| | Attachment and Infants with Special Needs |

| | |
| --- | --- |
| | Attachment and Family Stress |

| | |
| --- | --- |
| | Infant Care and Attachment |

184
(2)

| | |
| --- | --- |
| | Cultural Variations in Autonomy |

186
(3)

| | |
| --- | --- |
| | Temperament and Attachment |

189
(2)

| | |
| --- | --- |
| | Infant Relationships and Egocentrism |

191
(3)
194
(1)
195
(3)

| | |
| --- | --- |
| | PART 3 Development in the Preschool Years |

| | |
| --- | --- |
| | Preschool Physical and Motor Development |

198
(28)
200
(1)
201
(2)

| | |
| --- | --- |
| | Cultural Variations in Motor Skills |

| | |
| --- | --- |
| | Cultural Variations in Activity Level |

203
(5)

| | |
| --- | --- |
| | Climbing and Jumping Down |

208
(2)
210
(4)

| | |
| --- | --- |
| | Drawing Development: A Traditional View |

| | |
| --- | --- |
| | Drawing Development: The Reggio Emilia Perspective |

| | |
| --- | --- |
| | Gender and Motor Development |

214
(1)

| | |
| --- | --- |
| | Personal and Family Life Skills |

215
(8)

| | |
| --- | --- |
| | Neurological and Perceptual Disorders |

| | |
| --- | --- |
| | Attention-Deficit/Hyperactivity Disorder |

| | |
| --- | --- |
| | Effects of Early Intervention |

223
(1)
223
(3)

| | |
| --- | --- |
| | Cognitive Development in the Preschool Years |

226
(30)

| | |
| --- | --- |
| | Cognitive Development in the Preschool Years: Piaget's Theory |

228
(8)

| | |
| --- | --- |
| | Characteristics of Preoperational Thought |

| | |
| --- | --- |
| | Criticisms of Piaget's Theory |

236
(2)

| | |
| --- | --- |
| | Vygotsky's Perspective on Cognitive Development |

238
(2)

| | |
| --- | --- |
| | Culture and Social and Language Interactions |

| | |
| --- | --- |
| | New Perspectives on Preschool Cognition |

240
(11)

| | |
| --- | --- |
| | Variations in Theories of the Mind |

251
(1)
251
(5)

| | |
| --- | --- |
| | Symbolic Thought: Play, Language, and Literacy in the Preschool Years |

256
(40)
258
(10)

| | |
| --- | --- |
| | Sociodramatic Play and Cognition |

| | |
| --- | --- |
| | Components of Sociodramatic Play |

| | |
| --- | --- |
| | Sociodramatic Play Intervention |

| | |
| --- | --- |
| | Sociodramatic Play, Class, and Culture |

| | |
| --- | --- |
| | Play and Visual Impairments |

| | |
| --- | --- |
| | Play and Hearing Impairments |

| | |
| --- | --- |
| | Play and Cognitive Disabilities |

| | |
| --- | --- |
| | First-and Second-Language Acquisition |

268
(16)
284
(7)

| | |
| --- | --- |
| | Cultural Variations in Emergent Literacy |

291
(1)
292
(4)

| | |
| --- | --- |
| | Social and Emotional Development of Preschoolers |

296
(36)

| | |
| --- | --- |
| | Emotional Growth in the Preschool Years |

298
(2)

| | |
| --- | --- |
| | Initiative and Self-Concept |

300
(15)

| | |
| --- | --- |
| | Peer Status: Children Who Are Popular, Rejected, and Neglected |

| | |
| --- | --- |
| | Positive and Negative Social Behaviors |

| | |
| --- | --- |
| | Culture and Social Competence |

315
(4)

| | |
| --- | --- |
| | Culture and Prosocial Behaviors |

| | |
| --- | --- |
| | Social Interactions and Second-Language Acquisition |

| | |
| --- | --- |
| | Peer Acceptance and Culture |

| | |
| --- | --- |
| | Other Sources of Variation in Social Competence |

319
(8)

| | |
| --- | --- |
| | Poverty and Family Stressors |

| | |
| --- | --- |
| | Gender and Social Development |

327
(1)
328
(4)

| | |
| --- | --- |
| | PART 4 The Primary Years in Cultural Context |

| | |
| --- | --- |
| | Physical Growth and Motor Development in the Primary Years |

332
(26)

| | |
| --- | --- |
| | Physical Appearance and Stature |

333
(1)

| | |
| --- | --- |
| | Cultural Variations in Physical Growth |

| | |
| --- | --- |
| | Poverty and Health Status of Primary-Age Children |

334
(6)

| | |
| --- | --- |
| | Motor Development in the Primary Years |

340
(1)

| | |
| --- | --- |
| | The Body-Brain Connection |

341
(7)

| | |
| --- | --- |
| | Modern Threats to Motor Play |

348
(7)

| | |
| --- | --- |
| | Duchenne Muscular Dystrophy |

| | |
| --- | --- |
| | Meeting Special Motor Needs in School |

| | |
| --- | --- |
| | Attention-Deficit/Hyperactivity Disorder |

355
(1)
355
(3)
358
(36)

| | |
| --- | --- |
| | Schooling Across Cultures |

360
(2)
362
(4)

| | |
| --- | --- |
| | Uses of IQ Tests in School |

| | |
| --- | --- |
| | Analysis and Multicultural Critique of IQ Testing |

| | |
| --- | --- |
| | Piaget's Theory of Cognitive Development |

366
(9)

| | |
| --- | --- |
| | Assimilation and Accommodation |

| | |
| --- | --- |
| | The Concrete Operational Stage |

| | |
| --- | --- |
| | Piaget's Theory and Traditional School Subjects |

| | |
| --- | --- |
| | Analysis and Multicultural Critique of Piaget's Theory |

375
(3)

| | |
| --- | --- |
| | Underestimates of Competence |

| | |
| --- | --- |
| | Culture and Cognitive Abilities |

| | |
| --- | --- |
| | Vygotsky's View of Language and Social Interaction |

378
(1)

| | |
| --- | --- |
| | Memory, Metacognition, and Schooling |

379
(3)

| | |
| --- | --- |
| | Culture and School Success |

382
(8)

| | |
| --- | --- |
| | Clashes in Cognitive Style |

| | |
| --- | --- |
| | Poor Schools and Teaching |

| | |
| --- | --- |
| | Family Attitudes Toward School |

| | |
| --- | --- |
| | Children Who Are Gifted and Talented |

| | |
| --- | --- |
| | Meeting Diverse Cognitive Needs in One Classroom |

390
(1)
390
(4)

| | |
| --- | --- |
| | Language, Literacy, and Schooling |

394
(34)

| | |
| --- | --- |
| | First- and Second-Language Acquisition |

396
(15)
411
(13)

| | |
| --- | --- |
| | Writing in the Primary Years |

424
(1)
424
(4)

| | |
| --- | --- |
| | Social and Emotional Development in the Primary Years |

428
(36)
430
(3)

| | |
| --- | --- |
| | Development of Feelings of Competence |

| | |
| --- | --- |
| | A Sense of Competence in Schools |

433
(2)

| | |
| --- | --- |
| | Competence versus Social Acceptance |

| | |
| --- | --- |
| | Feelings of Moral Self-Worth |

| | |
| --- | --- |
| | Integrating the Types of Self-Esteem |

435
(6)

| | |
| --- | --- |
| | Cultural Competencies and Criteria for Self-Evaluation |

| | |
| --- | --- |
| | Culture and Feelings of Control |

| | |
| --- | --- |
| | Culture and Feelings of Moral Self-Worth |

| | |
| --- | --- |
| | Self-Esteem, Prejudice, and the Myth of Self-Hatred |

441
(4)
445
(6)

| | |
| --- | --- |
| | Peer Rejection and Reputation |

| | |
| --- | --- |
| | Children Who Are Neglected |

| | |
| --- | --- |
| | Peer Relations, Culture, and Class |

451
(9)

| | |
| --- | --- |
| | Social Emotional Disturbance |

| | |
| --- | --- |
| | Autism and Social Competence |

| | |
| --- | --- |
| | ADHD and Social Competence |

| | |
| --- | --- |
| | Invisible Handicaps and Peer Acceptance |

460
(1)
460
(4)

| | |
| --- | --- |
| | PART 5 Families in Cultural Context |

| | |
| --- | --- |
| | Parents, Families, and Children: A Multicultural Perspective |

464
(19)

| | |
| --- | --- |
| | Parent Beliefs About Child Development |

465
(5)

| | |
| --- | --- |
| | Poverty and Beliefs About Children |

| | |
| --- | --- |
| | Oppression and Beliefs About Children |

| | |
| --- | --- |
| | Parenting Beliefs and Professional Practice |

| | |
| --- | --- |
| | Adult--Child Interactions |

470
(4)

| | |
| --- | --- |
| | Carrying and Holding Practices |

| | |
| --- | --- |
| | Extended Families: Grandparents, Siblings, Friends, and Fathers |

474
(6)

| | |
| --- | --- |
| | Friends Who Are Like Family |

480
(1)
481
(2)
Glossary
483
(11)
References
494
(29)
Author Index
523
(12)
Subject Index
535