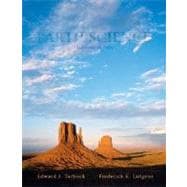 Questions About This Book?
Why should I rent this book?
Renting is easy, fast, and cheap! Renting from eCampus.com can save you hundreds of dollars compared to the cost of new or used books each semester. At the end of the semester, simply ship the book back to us with a free UPS shipping label! No need to worry about selling it back.
How do rental returns work?
Returning books is as easy as possible. As your rental due date approaches, we will email you several courtesy reminders. When you are ready to return, you can print a free UPS shipping label from our website at any time. Then, just return the book to your UPS driver or any staffed UPS location. You can even use the same box we shipped it in!
What version or edition is this?
This is the 11th edition with a publication date of 3/8/2005.
What is included with this book?
The Used copy of this book is not guaranteed to include any supplemental materials. Typically, only the book itself is included.
The Rental copy of this book is not guaranteed to include any supplemental materials. You may receive a brand new copy, but typically, only the book itself.
Summary
For introductory courses in Earth Science in departments of Geology, Geography, Atmospheric Sciences, and Education. The eleventh edition of Earth Science offers a user-friendly overview of our physical environment with balanced, up-to-date coverage of geology, oceanography, astronomy, and meteorology for the undergraduate student with little background in science. The emphasis is on readability, with clear example-driven explanations. The eleventh edition takes full advantage of the subjects visual appeal, with discussions reinforced by incredible color photos and superb illustrations by Earth science illustrator Dennis Tasa.
Table of Contents
Preface
xvii

| | |
| --- | --- |
| | Introduction to Earth Science |

1
(28)
2
(1)

| | |
| --- | --- |
| | Earth Science, People, and the Environment |

3
(3)
3
(1)
4
(1)
4
(2)

| | |
| --- | --- |
| | The Nature of Scientific Inquiry |

6
(3)
7
(1)
7
(1)
8
(1)

| | |
| --- | --- |
| | Scales of Space and Time in Earth Science |

9
(1)
10
(2)
12
(2)
12
(1)
13
(1)
13
(1)
14
(1)

| | |
| --- | --- |
| | A Closer Look at the Geosphere |

14
(6)

| | |
| --- | --- |
| | Earth's Internal Structure |

15
(1)
16
(2)
18
(2)
20
(9)
20
(2)
22
(7)
29
(54)

| | |
| --- | --- |
| | Minerals: Building Blocks of Rocks |

29
(22)

| | |
| --- | --- |
| | Minerals: The Building Blocks of Rocks |

30
(2)

| | |
| --- | --- |
| | Elements: The Building Blocks of Minerals |

32
(2)
32
(2)

| | |
| --- | --- |
| | Isotopes and Radioactive Decay |

34
(1)
34
(2)

| | |
| --- | --- |
| | Ionic Bonds: Electrons Transferred |

35
(1)

| | |
| --- | --- |
| | Covalent Bonds: Electrons Shared |

35
(1)
36
(4)

| | |
| --- | --- |
| | Primary Diagnostic Properties |

36
(4)

| | |
| --- | --- |
| | Other Properties of Minerals |

40
(1)
40
(5)
41
(2)

| | |
| --- | --- |
| | Important Nonsilicate Minerals |

43
(2)
45
(6)

| | |
| --- | --- |
| | Rocks: Materials of the Solid Earth |

51
(32)

| | |
| --- | --- |
| | Earth As a System: The Rock Cycle |

52
(2)
54
(1)
54
(1)

| | |
| --- | --- |
| | Igneous Rocks: ``Formed by Fire'' |

54
(7)

| | |
| --- | --- |
| | Magma Crystallizes to Form Igneous Rocks |

55
(1)
56
(1)
57
(1)

| | |
| --- | --- |
| | Classifying Igneous Rocks |

58
(1)

| | |
| --- | --- |
| | How Different Igneous Rocks Form |

59
(2)

| | |
| --- | --- |
| | Sedimentary Rocks: Compacted and Cemented Sediment |

61
(8)

| | |
| --- | --- |
| | Classifying Sedimentary Rocks |

62
(5)

| | |
| --- | --- |
| | Lithification of Sediment |

67
(1)

| | |
| --- | --- |
| | Features of Sedimentary Rocks |

67
(2)

| | |
| --- | --- |
| | Metamorphic Rocks: New Rock from Old |

69
(5)
70
(2)
72
(1)
72
(2)

| | |
| --- | --- |
| | Resources from Rocks and Minerals |

74
(9)

| | |
| --- | --- |
| | Metallic Mineral Resources |

75
(2)

| | |
| --- | --- |
| | Nonmetallic Mineral Resources |

77
(6)

| | |
| --- | --- |
| | UNIT TWO Sculpturing Earth's Surface |

83
(104)

| | |
| --- | --- |
| | Weathering, Soil, and Mass Wasting |

83
(31)

| | |
| --- | --- |
| | Earth's External Processes |

84
(1)
84
(1)
85
(1)
85
(1)
85
(1)
86
(1)
86
(3)
86
(1)
87
(1)

| | |
| --- | --- |
| | Weathering of Silicate Minerals |

88
(1)
88
(1)
89
(1)
89
(1)
90
(1)
90
(1)
90
(3)

| | |
| --- | --- |
| | An Interface in the Earth System |

91
(1)
91
(1)

| | |
| --- | --- |
| | Soil Texture and Structure |

92
(1)

| | |
| --- | --- |
| | Controls of Soil Formation |

93
(2)
93
(1)
93
(1)
94
(1)
94
(1)
95
(1)
95
(1)
96
(1)
97
(4)
98
(1)
99
(2)

| | |
| --- | --- |
| | Sedimentation and Chemical Pollution |

101
(1)

| | |
| --- | --- |
| | Weathering Creates Ore Deposits |

101
(1)
102
(1)
102
(1)

| | |
| --- | --- |
| | Mass Wasting: The Work of Gravity |

102
(1)

| | |
| --- | --- |
| | Mass Wasting and Landform Development |

103
(1)
103
(1)

| | |
| --- | --- |
| | Slopes Change Through Time |

103
(1)

| | |
| --- | --- |
| | Controls and Triggers of Mass Wasting |

103
(2)
103
(1)
103
(1)
104
(1)
104
(1)

| | |
| --- | --- |
| | Classifying Mass-Wasting Processes |

105
(1)
105
(1)
105
(1)
106
(1)
107
(1)
107
(2)

| | |
| --- | --- |
| | Debris Flows in Semiarid Regions |

107
(2)
109
(1)
109
(1)
109
(5)
111
(1)
111
(3)

| | |
| --- | --- |
| | Running Water and Groundwater |

114
(39)

| | |
| --- | --- |
| | Earth as a System: The Hydrologic Cycle |

116
(1)
117
(2)
118
(1)
118
(1)
119
(2)

| | |
| --- | --- |
| | Gradient and Channel Characteristics |

119
(1)
120
(1)

| | |
| --- | --- |
| | Changes from Upstream to Downstream |

120
(1)

| | |
| --- | --- |
| | The Work of Running Water |

121
(1)
121
(1)
121
(1)
122
(1)
122
(2)
123
(1)
123
(1)

| | |
| --- | --- |
| | Base Level and Stream Erosion |

124
(2)
126
(2)
126
(1)
126
(1)

| | |
| --- | --- |
| | Changing Base Level and Incised Meanders |

127
(1)
128
(2)
128
(1)
129
(1)
130
(1)
130
(1)
131
(2)
131
(1)
132
(1)

| | |
| --- | --- |
| | Groundwater: Water Beneath the Surface |

133
(3)

| | |
| --- | --- |
| | The Importance of Groundwater |

134
(1)

| | |
| --- | --- |
| | Groundwater's Geological Roles |

135
(1)

| | |
| --- | --- |
| | Distribution and Movement of Groundwater |

136
(2)
136
(1)

| | |
| --- | --- |
| | Factors Influencing the Storage and Movement of Groundwater |

137
(1)
137
(1)
138
(2)
138
(1)
139
(1)
140
(1)
141
(1)

| | |
| --- | --- |
| | Environmental Problems Associated with Groundwater |

142
(3)

| | |
| --- | --- |
| | Treating Groundwater as a Nonrenewable Resource |

142
(1)

| | |
| --- | --- |
| | Land Subsidence Caused by Groundwater Withdrawal |

142
(1)

| | |
| --- | --- |
| | Groundwater Contamination |

143
(2)

| | |
| --- | --- |
| | The Geologic Work of Groundwater |

145
(8)
145
(1)
146
(7)

| | |
| --- | --- |
| | Glaciers, Deserts, and Wind |

153
(34)

| | |
| --- | --- |
| | Glaciers: A Part of Two Basic Cycles in the Earth System |

154
(2)
154
(1)
154
(1)
155
(1)
156
(3)

| | |
| --- | --- |
| | Observing and Measuring Movement |

156
(1)
157
(2)
159
(4)
159
(1)

| | |
| --- | --- |
| | Landforms Created by Glacial Erosion |

160
(3)
163
(5)
163
(2)

| | |
| --- | --- |
| | Moraines, Outwash Plains, and Kettles |

165
(2)

| | |
| --- | --- |
| | Drumlins, Eskers, and Kames |

167
(1)
168
(1)

| | |
| --- | --- |
| | Some Indirect Effects of Ice Age Glaciers |

169
(1)
170
(3)
170
(1)

| | |
| --- | --- |
| | Variations in Earth's Orbit |

171
(1)
172
(1)
173
(1)

| | |
| --- | --- |
| | Geologic Processes in Arid Climates |

174
(1)
174
(1)
174
(1)

| | |
| --- | --- |
| | Basin and Range: The Evolution of a Mountainous Desert Landscape |

175
(3)
178
(2)
180
(7)
180
(1)
180
(1)
181
(6)
187
(122)

| | |
| --- | --- |
| | Earthquakes and Earth's Interior |

187
(28)
189
(3)
189
(1)

| | |
| --- | --- |
| | Discovering the Cause of Earthquakes |

189
(2)

| | |
| --- | --- |
| | Foreshocks and Aftershocks |

191
(1)

| | |
| --- | --- |
| | San Andreas Fault: An Active Earthquake Zone |

192
(1)

| | |
| --- | --- |
| | Seismology: The Study of Earthquake Waves |

193
(1)
194
(2)

| | |
| --- | --- |
| | Measuring the Size of Earthquakes |

196
(3)
196
(1)
197
(2)

| | |
| --- | --- |
| | Destruction from Earthquakes |

199
(5)

| | |
| --- | --- |
| | Destruction from Seismic Vibrations |

200
(1)
200
(3)

| | |
| --- | --- |
| | Landslides and Ground Subsidence |

203
(1)
204
(1)

| | |
| --- | --- |
| | Can Earthquakes Be Predicted? |

204
(2)
204
(1)
205
(1)

| | |
| --- | --- |
| | Earth's Layered Structure |

206
(9)

| | |
| --- | --- |
| | Layers Defined by Composition |

207
(1)

| | |
| --- | --- |
| | Layers Defined by Physical Properties |

207
(2)

| | |
| --- | --- |
| | Discovering Earth's Major Layers |

209
(1)

| | |
| --- | --- |
| | Discovering Earth's Composition |

209
(6)

| | |
| --- | --- |
| | Plate Tectonics: A Scientific Theory Unfolds |

215
(34)

| | |
| --- | --- |
| | Continental Drift: An Idea Before Its Time |

217
(5)

| | |
| --- | --- |
| | Evidence: The Continental Jigsaw Puzzle |

217
(2)

| | |
| --- | --- |
| | Evidence: Fossils Match Across the Seas |

219
(1)

| | |
| --- | --- |
| | Evidence: Rock Types and Structures Match |

220
(1)

| | |
| --- | --- |
| | Evidence: Ancient Climates |

221
(1)
222
(1)

| | |
| --- | --- |
| | Plate Tectonics: The New Paradigm |

222
(4)
222
(1)
223
(3)
226
(2)

| | |
| --- | --- |
| | Oceanic Ridges and Seafloor Spreading |

226
(1)
227
(1)
228
(3)

| | |
| --- | --- |
| | Oceanic-Continental Convergence |

229
(1)

| | |
| --- | --- |
| | Oceanic-Oceanic Convergence |

230
(1)

| | |
| --- | --- |
| | Continental-Continental Convergence |

231
(1)

| | |
| --- | --- |
| | Transform Fault Boundaries |

231
(2)

| | |
| --- | --- |
| | Testing the Plate Tectonics Model |

233
(7)
233
(2)
235
(2)
237
(3)
240
(1)

| | |
| --- | --- |
| | What Drives Plate Motion? |

241
(2)

| | |
| --- | --- |
| | Forces that Drive Plate Motion |

241
(2)

| | |
| --- | --- |
| | Models of Plate-Mantle Convection |

243
(1)

| | |
| --- | --- |
| | Plate Tectonics into the Future |

243
(6)

| | |
| --- | --- |
| | Volcanoes and Other Igneous Activity |

249
(34)

| | |
| --- | --- |
| | The Nature of Volcanic Eruptions |

251
(3)

| | |
| --- | --- |
| | Factors Affecting Viscosity |

253
(1)

| | |
| --- | --- |
| | Importance of Dissolved Gases in Magma |

253
(1)

| | |
| --- | --- |
| | What Is Extruded During Eruptions? |

254
(1)
254
(1)
254
(1)
255
(1)

| | |
| --- | --- |
| | Volcanic Structures and Eruptive Styles |

255
(6)
255
(2)
257
(2)
259
(1)
260
(1)

| | |
| --- | --- |
| | Living in the Shadow of a Composite Cone |

261
(2)

| | |
| --- | --- |
| | Nuee Ardente: A Deadly Pyroclastic Flow |

262
(1)

| | |
| --- | --- |
| | Lahars: Mudflows on Active and Inactive Cones |

262
(1)
263
(4)
263
(2)

| | |
| --- | --- |
| | Fissure Eruptions and Lava Plateaus |

265
(1)
266
(1)

| | |
| --- | --- |
| | Intrusive Igneous Activity |

267
(3)
269
(1)
269
(1)
270
(1)
270
(3)

| | |
| --- | --- |
| | Generating Magma from Solid Rock |

271
(2)

| | |
| --- | --- |
| | Partial Melting and Magma Compositions |

273
(1)

| | |
| --- | --- |
| | Plate Tectonics and Igneous Activity |

273
(10)

| | |
| --- | --- |
| | Igneous Activity at Convergent Plate Boundaries |

275
(3)

| | |
| --- | --- |
| | Igneous Activity at Divergent Plate Boundaries |

278
(1)

| | |
| --- | --- |
| | Intraplate Igneous Activity |

279
(4)
283
(26)
284
(1)

| | |
| --- | --- |
| | Temperature and Confining Pressure |

284
(1)
285
(1)
285
(1)
285
(3)
286
(1)
287
(1)
288
(6)
288
(3)
291
(3)
294
(1)
294
(1)

| | |
| --- | --- |
| | Mountain Building at Subduction Zones |

295
(3)
295
(1)

| | |
| --- | --- |
| | Mountain Building Along Andean-Type Margins |

296
(2)

| | |
| --- | --- |
| | Collisional Mountain Ranges |

298
(3)

| | |
| --- | --- |
| | Terranes and Mountain Building |

298
(2)
300
(1)
301
(1)

| | |
| --- | --- |
| | Vertical Movements of the Crust |

302
(7)
303
(1)
304
(5)

| | |
| --- | --- |
| | UNIT FOUR Deciphering Earth's History |

309
(50)
309
(26)

| | |
| --- | --- |
| | Geology Needs a Time Scale |

310
(1)

| | |
| --- | --- |
| | A Brief History of Geology |

311
(1)
311
(1)
312
(1)

| | |
| --- | --- |
| | Relative Dating---Key Principles |

312
(4)
313
(1)

| | |
| --- | --- |
| | Principle of Original Horizontality |

313
(1)

| | |
| --- | --- |
| | Principle of Cross-Cutting Relationships |

314
(1)
314
(1)
315
(1)

| | |
| --- | --- |
| | Using Relative Dating Principles |

316
(1)

| | |
| --- | --- |
| | Correlation of Rock Layers |

316
(1)

| | |
| --- | --- |
| | Fossils: Evidence of Past Life |

317
(5)
317
(4)

| | |
| --- | --- |
| | Conditions Favoring Preservation |

321
(1)
321
(1)

| | |
| --- | --- |
| | Dating with Radioactivity |

322
(5)

| | |
| --- | --- |
| | Reviewing Basic Atomic Structure |

322
(1)
323
(1)
324
(1)
324
(1)
325
(2)

| | |
| --- | --- |
| | Importance of Radiometric Dating |

327
(1)
327
(2)

| | |
| --- | --- |
| | Structure of the Time Scale |

327
(1)
327
(2)

| | |
| --- | --- |
| | Difficulties in Dating the Geologic Time Scale |

329
(6)

| | |
| --- | --- |
| | Earth's History: A Brief Summary |

335
(24)

| | |
| --- | --- |
| | Precambrian Time: Vast and Enigmatic |

336
(5)
337
(1)

| | |
| --- | --- |
| | Earth's Atmosphere Evolves |

338
(1)
339
(2)

| | |
| --- | --- |
| | Paleozoic Era: Life Explodes |

341
(5)
341
(1)
342
(2)
344
(1)
344
(2)

| | |
| --- | --- |
| | Mesozoic Era: Age of the Dinosaurs |

346
(3)
346
(2)
348
(1)

| | |
| --- | --- |
| | Cenozoic Era: Age of Mammals |

349
(10)
349
(3)
352
(7)

| | |
| --- | --- |
| | UNIT FIVE The Global Ocean |

359
(76)
359
(24)
360
(1)
360
(1)

| | |
| --- | --- |
| | Comparing the Oceans to the Continents |

361
(1)

| | |
| --- | --- |
| | An Emerging Picture of the Ocean Floor |

361
(3)
361
(2)

| | |
| --- | --- |
| | Viewing the Ocean Floor from Space |

363
(1)

| | |
| --- | --- |
| | Provinces of the Ocean Floor |

364
(1)
364
(5)

| | |
| --- | --- |
| | Passive Continental Margins |

364
(3)

| | |
| --- | --- |
| | Active Continental Margins |

367
(2)
369
(1)
369
(1)
369
(1)

| | |
| --- | --- |
| | Seamounts, Guyots, and Oceanic Plateaus |

369
(1)
370
(4)
374
(3)

| | |
| --- | --- |
| | Types of Seafloor Sediments |

374
(1)

| | |
| --- | --- |
| | Distribution of Seafloor Sediments |

375
(1)

| | |
| --- | --- |
| | Seafloor Sediments and Climate Change |

376
(1)

| | |
| --- | --- |
| | Resources from the Seafloor |

377
(6)
377
(1)
378
(5)

| | |
| --- | --- |
| | Ocean Water and Ocean Life |

383
(19)
384
(2)
384
(1)
384
(1)

| | |
| --- | --- |
| | Processes Affecting Seawater Salinity |

385
(1)

| | |
| --- | --- |
| | Ocean Temperature Variation |

386
(2)

| | |
| --- | --- |
| | Temperature Variation with Depth |

386
(1)

| | |
| --- | --- |
| | Ocean Temperature Change Over Time |

387
(1)
388
(1)

| | |
| --- | --- |
| | Factors Affecting Seawater Density |

388
(1)

| | |
| --- | --- |
| | Density Variation with Depth |

388
(1)
389
(1)

| | |
| --- | --- |
| | The Diversity of Ocean Life |

389
(5)

| | |
| --- | --- |
| | Classification of Marine Organisms |

390
(1)
391
(3)
394
(3)

| | |
| --- | --- |
| | Productivity in Polar Oceans |

394
(1)

| | |
| --- | --- |
| | Productivity in Tropical Oceans |

394
(1)

| | |
| --- | --- |
| | Productivity in Temperate Oceans |

395
(2)

| | |
| --- | --- |
| | Oceanic Feeding Relationships |

397
(5)
398
(1)
398
(1)

| | |
| --- | --- |
| | Food Chains and Food Webs |

398
(4)
402
(33)
404
(5)

| | |
| --- | --- |
| | Ocean Circulation Patterns |

404
(3)
407
(1)

| | |
| --- | --- |
| | Ocean Currents and Climate |

408
(1)
408
(1)
409
(1)

| | |
| --- | --- |
| | The Shoreline: A Dynamic Interface |

410
(1)
410
(1)
411
(3)
412
(1)
413
(1)
414
(1)
414
(1)

| | |
| --- | --- |
| | Sand Movement on the Beach |

415
(2)

| | |
| --- | --- |
| | Movement Perpendicular to the Shoreline |

416
(1)
417
(1)
417
(1)
417
(4)
417
(1)
418
(2)
420
(1)
421
(4)
422
(1)

| | |
| --- | --- |
| | Alternatives to Hard Stabilization |

423
(1)

| | |
| --- | --- |
| | Erosion Problems Along U.S. Coasts |

424
(1)
425
(1)
425
(1)
425
(1)
426
(9)
426
(1)
427
(1)
428
(1)
428
(7)

| | |
| --- | --- |
| | UNIT SIX Earth's Dynamic Atmosphere |

435
(150)

| | |
| --- | --- |
| | The Atmosphere: Composition, Structure, and Temperature |

435
(30)
436
(1)

| | |
| --- | --- |
| | Composition of the Atmosphere |

437
(3)
438
(1)
438
(2)

| | |
| --- | --- |
| | Height and Structure of the Atmosphere |

440
(3)
440
(1)
441
(2)

| | |
| --- | --- |
| | Earth---Sun Relationships |

443
(5)
443
(1)
443
(1)
444
(1)
445
(3)

| | |
| --- | --- |
| | Energy, Heat and Temperature |

448
(1)

| | |
| --- | --- |
| | Mechanisms of Heat Transfer |

448
(2)
448
(1)
449
(1)
449
(1)

| | |
| --- | --- |
| | The Fate of Incoming Solar Radiation |

450
(2)

| | |
| --- | --- |
| | Reflection and Scattering |

451
(1)
452
(1)

| | |
| --- | --- |
| | Heating the Atmosphere: The Greenhouse Effect |

452
(2)

| | |
| --- | --- |
| | For the Record: Air Temperature Data |

454
(1)

| | |
| --- | --- |
| | Why Temperatures Vary: The Controls of Temperature |

455
(4)
456
(1)
457
(1)
458
(1)
458
(1)

| | |
| --- | --- |
| | World Distribution of Temperature |

459
(6)

| | |
| --- | --- |
| | Moisture, Clouds, and Precipitation |

465
(36)
466
(2)

| | |
| --- | --- |
| | Ice, Liquid Water, and Water Vapor |

466
(1)
467
(1)

| | |
| --- | --- |
| | Humidity: Water Vapor in the Atmosphere |

468
(5)
468
(1)
469
(1)
469
(1)
470
(2)
472
(1)

| | |
| --- | --- |
| | The Basis of Cloud Formation: Adiabatic Cooling |

473
(1)

| | |
| --- | --- |
| | Fog and Dew vs. Cloud Formation |

473
(1)

| | |
| --- | --- |
| | Adiabatic Temperature Changes |

473
(1)

| | |
| --- | --- |
| | Adiabatic Cooling and Condensation |

473
(1)
474
(2)
475
(1)
475
(1)
475
(1)

| | |
| --- | --- |
| | Localized Convective Lifting |

476
(1)

| | |
| --- | --- |
| | The Weathermaker: Atmospheric Stability |

476
(4)
476
(3)

| | |
| --- | --- |
| | Stability and Daily Weather |

479
(1)

| | |
| --- | --- |
| | Condensation and Cloud Formation |

480
(7)
482
(5)
487
(2)
487
(1)
488
(1)
489
(3)

| | |
| --- | --- |
| | Precipitation from Cold Clouds: The Bergeron Process |

489
(2)

| | |
| --- | --- |
| | Precipitation from Warm Clouds: The Collision-Coalescence Process |

491
(1)
492
(2)
492
(1)
492
(1)
493
(1)
493
(1)
494
(1)
494
(7)
494
(1)
495
(1)

| | |
| --- | --- |
| | Precipitation Measurement by Weather Radar |

495
(6)
501
(26)

| | |
| --- | --- |
| | Understanding Air Pressure |

502
(1)
503
(1)
504
(4)
504
(1)
505
(1)

| | |
| --- | --- |
| | Friction with Earth's Surface |

506
(2)
508
(2)

| | |
| --- | --- |
| | Cyclonic and Anticyclonic Winds |

508
(1)

| | |
| --- | --- |
| | Weather Generalizations About Highs and Lows |

509
(1)

| | |
| --- | --- |
| | General Circulation of the Atmosphere |

510
(2)

| | |
| --- | --- |
| | Circulation on a Nonrotating Earth |

510
(1)

| | |
| --- | --- |
| | Idealized Global Circulation |

511
(1)
512
(1)
512
(2)
514
(3)
515
(1)

| | |
| --- | --- |
| | Mountain Valley and Breezes |

515
(1)

| | |
| --- | --- |
| | Chinook and Santa Ana Winds |

516
(1)
517
(1)
518
(4)

| | |
| --- | --- |
| | Global Distribution of Precipitation |

522
(5)

| | |
| --- | --- |
| | Weather Patterns and Severe Storms |

527
(32)
528
(3)
528
(1)
529
(1)

| | |
| --- | --- |
| | Weather Associated with Air Masses |

529
(2)
531
(3)
532
(1)
532
(1)

| | |
| --- | --- |
| | Stationary Fronts and Occluded Fronts |

533
(1)

| | |
| --- | --- |
| | The Middle-Latitude Cyclone |

534
(5)
534
(4)
538
(1)

| | |
| --- | --- |
| | The Role of Airflow Aloft |

538
(1)
539
(1)
540
(2)
540
(1)

| | |
| --- | --- |
| | Stages of Thunderstorm Development |

541
(1)
542
(7)

| | |
| --- | --- |
| | Tornado Occurrence and Development |

544
(2)
546
(1)
547
(2)
549
(10)
549
(2)

| | |
| --- | --- |
| | Hurricane Formation and Decay |

551
(1)
552
(7)
559
(26)
560
(1)
560
(1)
560
(3)

| | |
| --- | --- |
| | Humid Tropical (A) Climates |

563
(3)
563
(3)
566
(1)
566
(3)

| | |
| --- | --- |
| | Low-Latitude Deserts and Steppes |

566
(2)

| | |
| --- | --- |
| | Middle- Latitude Deserts and Steppes |

568
(1)

| | |
| --- | --- |
| | Humid Middle-Latitude Climates with Mild Winters (C Climates) |

569
(1)
569
(1)
569
(1)
570
(1)

| | |
| --- | --- |
| | Humid Middle-Latitude Climates with Severe Winters (D Climates) |

570
(2)
570
(1)
571
(1)
572
(1)
572
(1)

| | |
| --- | --- |
| | Human Impact on Global Climate |

573
(1)

| | |
| --- | --- |
| | Carbon Dioxide, Trace Gases, and Global Warming |

574
(3)
575
(1)

| | |
| --- | --- |
| | The Atmosphere's Response |

576
(1)
577
(1)

| | |
| --- | --- |
| | Climate-Feedback Mechanisms |

577
(1)

| | |
| --- | --- |
| | How Aerosols Influence Climate |

578
(1)

| | |
| --- | --- |
| | Some Possible Consequences of Global Warming |

579
(6)

| | |
| --- | --- |
| | Water Resources and Agriculture |

580
(1)
580
(1)

| | |
| --- | --- |
| | The Potential for ``Surprises'' |

580
(5)

| | |
| --- | --- |
| | UNIT SEVEN Earth's Place in the Universe |

585
(98)

| | |
| --- | --- |
| | Origin of Modern Astronomy |

585
(26)
586
(4)
586
(2)
588
(2)

| | |
| --- | --- |
| | The Birth of Modern Astronomy |

590
(7)
590
(1)
591
(1)
592
(1)
593
(3)
596
(1)
597
(1)
597
(3)
600
(3)
600
(1)
600
(1)
601
(2)

| | |
| --- | --- |
| | Motions of the Earth-Moon System |

603
(8)
603
(1)
603
(1)
604
(7)
611
(28)
612
(3)

| | |
| --- | --- |
| | The Interiors of the Planets |

613
(1)

| | |
| --- | --- |
| | The Atmospheres of the Planets |

614
(1)
615
(4)
615
(2)
617
(2)

| | |
| --- | --- |
| | The Planets: A Brief Tour |

619
(10)

| | |
| --- | --- |
| | Mercury: The Innermost Planet |

619
(1)
619
(1)
620
(3)

| | |
| --- | --- |
| | Jupiter: Lord of the Heavens |

623
(2)

| | |
| --- | --- |
| | Saturn: The Elegant Planet |

625
(2)

| | |
| --- | --- |
| | Uranus and Neptune: The Twins |

627
(1)

| | |
| --- | --- |
| | Pluto: The Outermost Planet? |

628
(1)

| | |
| --- | --- |
| | Is Pluto Really a Planet? |

629
(1)

| | |
| --- | --- |
| | Minor Members of the Solar System |

629
(10)
629
(1)
630
(3)

| | |
| --- | --- |
| | Meteoroids: Visitors to Earth |

633
(6)

| | |
| --- | --- |
| | Light, Astronomical Observations, and the Sun |

639
(20)
640
(3)
640
(1)
641
(1)
642
(1)
643
(6)
643
(1)
644
(1)

| | |
| --- | --- |
| | Properties of Optical Telescopes |

644
(3)

| | |
| --- | --- |
| | Detecting Invisible Radiation |

647
(2)
649
(10)
649
(3)
652
(2)
654
(5)
659
(24)
660
(3)

| | |
| --- | --- |
| | Measuring Distances to the Stars |

660
(1)
661
(1)

| | |
| --- | --- |
| | Stellar Color and Temperature |

662
(1)

| | |
| --- | --- |
| | Binary Stars and Stellar Mass |

662
(1)

| | |
| --- | --- |
| | Hertzsprung-Russell Diagram |

663
(2)
665
(1)
666
(1)
667
(5)
668
(1)
668
(1)
669
(1)
669
(1)
669
(2)

| | |
| --- | --- |
| | H-R Diagrams and Stellar Evolution |

671
(1)
672
(3)
672
(1)
673
(1)
674
(1)
675
(3)

| | |
| --- | --- |
| | Structure of the Milky Way Galaxy |

675
(1)
676
(1)
677
(1)
677
(1)
678
(1)
678
(1)
679
(4)
Appendix A: Metric and English Units Compared
683
(1)
Appendix B: Earth's Grid System
684
(2)
Appendix C: Relative Humidity and Dew Point Tables
686
(2)
Appendix D: Landforms of the Conterminous United States
688
(2)
Glossary
690
(19)
Index
709