Note: Supplemental materials are not guaranteed with Rental or Used book purchases.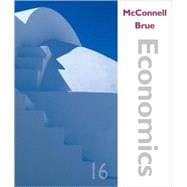 Questions About This Book?
Why should I rent this book?
Renting is easy, fast, and cheap! Renting from eCampus.com can save you hundreds of dollars compared to the cost of new or used books each semester. At the end of the semester, simply ship the book back to us with a free UPS shipping label! No need to worry about selling it back.
How do rental returns work?
Returning books is as easy as possible. As your rental due date approaches, we will email you several courtesy reminders. When you are ready to return, you can print a free UPS shipping label from our website at any time. Then, just return the book to your UPS driver or any staffed UPS location. You can even use the same box we shipped it in!
What version or edition is this?
This is the 16th edition with a publication date of 4/5/2004.
What is included with this book?
The Used copy of this book is not guaranteed to include any supplemental materials. Typically, only the book itself is included.
The Rental copy of this book is not guaranteed to include any supplemental materials. You may receive a brand new copy, but typically, only the book itself.
Summary
McConnell-Brue's Principles of Economics, 16e is the best-selling Principles of Economics textbook and has been teaching students in a clear, unbiased way for 40 years. The 15th edition grew market share because of its clear and careful treatment of principles of economics concepts, its balanced coverage, and its patient explanations. More students have learned their principles of Economics from McConnell-Brue than any other text; 12 million of them. The 16th edition is a revision that delivers a tight and modern book. We are also pleased to introduce an exciting fully-integrated software system called DiscoverEcon featuring Paul Solman: DiscoverEcon software, brand-new videos that teach economic concepts in a fun and engaging way, and more, all in one convenient software package.
Author Biography
Campbell R. McConnell taught at the University of Nebraska- Lincoln from 1953 through 1990. Stanley L. Brue is a professor at Pacific Lutheran University.
Table of Contents
vi
Preface
vii
Contributors
xiv

| | |
| --- | --- |
| | PART ONE An Introduction to Economics and the Economy |

2
(1)

| | |
| --- | --- |
| | The Nature and Method of Economics |

3
(19)
3
(1)

| | |
| --- | --- |
| | Marginalism: Benefits and Costs |

| | |
| --- | --- |
| | Consider This: Free for All? |

4
(1)
5
(1)

| | |
| --- | --- |
| | Economics for Citizenship |

| | |
| --- | --- |
| | Professional and Personal Applications |

6
(3)

| | |
| --- | --- |
| | Macroeconomics and Microeconomics |

9
(1)

| | |
| --- | --- |
| | Positive and Normative Economics |

| | |
| --- | --- |
| | Pitfalls to Sound Reasoning |

10
(2)
12
(1)

| | |
| --- | --- |
| | Last Word: Fast-Food Lines: An Economic Perspective |

12
(3)

| | |
| --- | --- |
| | Appendix Chapter I: Graphs and Their Meaning |

15
(7)

| | |
| --- | --- |
| | Direct and Inverse Relationships |

| | |
| --- | --- |
| | Dependent and Independent Variables |

| | |
| --- | --- |
| | Equation of a Linear Relationship |

| | |
| --- | --- |
| | Slope of a Nonlinear Curve |

22
(17)

| | |
| --- | --- |
| | The Foundation of Economics |

22
(2)

| | |
| --- | --- |
| | Economics: Employment and Efficiency |

24
(4)

| | |
| --- | --- |
| | Full Employment: Using Available Resources |

| | |
| --- | --- |
| | Full Production: Using Resources Efficiently |

| | |
| --- | --- |
| | Production Possibilities Table |

| | |
| --- | --- |
| | Production Possibilities Curve |

| | |
| --- | --- |
| | Law of Increasing Opportunity Cost |

| | |
| --- | --- |
| | Allocative Efficiency Revisited |

| | |
| --- | --- |
| | Unemployment, Growth, and the Future |

28
(4)

| | |
| --- | --- |
| | Unemployment and Productive Inefficiency |

| | |
| --- | --- |
| | A Qualification: International Trade |

| | |
| --- | --- |
| | Examples and Applications |

| | |
| --- | --- |
| | Consider This: A Matter of Degrees: Is College Worth the Cost? |

32
(1)
33
(1)
34
(1)

| | |
| --- | --- |
| | Last Word: September 11, 2001, and the War on Terrorism |

35
(4)

| | |
| --- | --- |
| | Individual Markets: Demand and Supply |

39
(20)
39
(1)
40
(5)

| | |
| --- | --- |
| | Changes in Quantity Demanded |

45
(3)

| | |
| --- | --- |
| | Changes in Quantity Supplied |

| | |
| --- | --- |
| | Supply and Demand: Market Equilibrium |

48
(2)

| | |
| --- | --- |
| | Equilibrium Price and Quantity |

| | |
| --- | --- |
| | Rationing Function of Prices |

| | |
| --- | --- |
| | Changes in Supply, Demand, and Equilibrium |

| | |
| --- | --- |
| | A Reminder: ``Other Things Equal'' |

| | |
| --- | --- |
| | Consider This: The Cutting Edge |

50
(2)

| | |
| --- | --- |
| | Application: Government-Set Prices |

52
(3)

| | |
| --- | --- |
| | Price Ceilings and Shortages |

| | |
| --- | --- |
| | Price Floors and Surpluses |

| | |
| --- | --- |
| | Last Word: Ticket Scalping: A Bum Rap? |

55
(4)

| | |
| --- | --- |
| | Applications and Extensions of Supply and Demand Analysis |

59
(1)

| | |
| --- | --- |
| | Changes in Supply and Demand |

1
(3)
4
(1)

| | |
| --- | --- |
| | Olympic Figure Skating Finals |

| | |
| --- | --- |
| | Olympic Curling Preliminaries |

| | |
| --- | --- |
| | Consider This: Taking Back a ``Gift'' |

5
(1)

| | |
| --- | --- |
| | Nonpriced Goods: The American Bison |

6
(1)

| | |
| --- | --- |
| | Consumer and Producer Surplus |

7
(4)

| | |
| --- | --- |
| | Last Word: Efficiency Gains from Generic Drugs |

11
(49)
60
(13)

| | |
| --- | --- |
| | Characteristics of the Market System |

60
(4)

| | |
| --- | --- |
| | Freedom of Enterprise and Choice |

| | |
| --- | --- |
| | Reliance on Technology and Capital Goods |

| | |
| --- | --- |
| | Active, but Limited, Government |

| | |
| --- | --- |
| | The Market System at Work |

64
(2)

| | |
| --- | --- |
| | How Will the Goods and Services Be Produced? |

| | |
| --- | --- |
| | Who Will Get the Goods and Services? |

| | |
| --- | --- |
| | How Will the System Accommodate Change? |

| | |
| --- | --- |
| | Consider This: McHits and McMisses |

66
(3)

| | |
| --- | --- |
| | Competition and the ``Invisible Hand'' |

69
(1)

| | |
| --- | --- |
| | Last Word: Shuffling the Deck |

70
(3)

| | |
| --- | --- |
| | The U.S. Economy: Private and Public Sectors |

73
(18)

| | |
| --- | --- |
| | Households as Income Receivers |

73
(1)

| | |
| --- | --- |
| | The Functional Distribution of Income |

| | |
| --- | --- |
| | The Personal Distribution of Income |

74
(1)

| | |
| --- | --- |
| | Personal Consumption Expenditures |

75
(1)

| | |
| --- | --- |
| | Legal Forms of Businesses |

76
(3)

| | |
| --- | --- |
| | Advantages and Disadvantages |

| | |
| --- | --- |
| | The Principal-Agent Problem |

| | |
| --- | --- |
| | The Public Sector: Government's Role |

79
(3)

| | |
| --- | --- |
| | Providing the Legal Structure |

| | |
| --- | --- |
| | Government's Role: A Qualification |

| | |
| --- | --- |
| | Consider This: Street Entertainers |

82
(1)

| | |
| --- | --- |
| | The Circular Flow Revisited |

83
(1)
84
(1)

| | |
| --- | --- |
| | Government Purchases and Transfers |

85
(2)
87
(1)

| | |
| --- | --- |
| | Last Word: The Financing of Corporations |

88
(3)

| | |
| --- | --- |
| | The United States in the Global Economy |

91
(21)
91
(1)

| | |
| --- | --- |
| | The United States and World Trade |

92
(4)

| | |
| --- | --- |
| | Participants in International Trade |

| | |
| --- | --- |
| | Specialization and Comparative Advantage |

96
(3)

| | |
| --- | --- |
| | Gains from Specialization and Trade |

| | |
| --- | --- |
| | The Foreign Exchange Market |

99
(1)

| | |
| --- | --- |
| | Changing Rates: Depreciation and Appreciation |

| | |
| --- | --- |
| | Consider This: A Ticket to Ride |

100
(1)
101
(2)

| | |
| --- | --- |
| | Trade Impediments and Subsidies |

| | |
| --- | --- |
| | Why Government Trade Interventions? |

| | |
| --- | --- |
| | Multilateral Trade Agreements and Free-Trade Zones |

103
(3)

| | |
| --- | --- |
| | Reciprocal Trade Agreements Act |

| | |
| --- | --- |
| | General Agreement on Tariffs and Trade |

| | |
| --- | --- |
| | North American Free Trade Agreement |

106
(1)

| | |
| --- | --- |
| | Last Word: Petition of the Candlemakers, 1845 |

106
(6)

| | |
| --- | --- |
| | PART TWO Macroeconomic Measurement and Basic Concepts |

| | |
| --- | --- |
| | Measuring Domestic Output and National Income |

112
(19)

| | |
| --- | --- |
| | Assessing the Economy's Performance |

112
(1)
112
(3)

| | |
| --- | --- |
| | Avoiding Multiple Counting |

| | |
| --- | --- |
| | GDP Excludes Nonproduction Transactions |

| | |
| --- | --- |
| | Two Ways of Looking at GDP: Spending and Income |

| | |
| --- | --- |
| | The Expenditures Approach |

115
(2)

| | |
| --- | --- |
| | Personal Consumption Expenditures (C) |

| | |
| --- | --- |
| | Gross Private Domestic Investment (Ig) |

| | |
| --- | --- |
| | Putting It All Together: GDP = C + Ig + G + Xn |

| | |
| --- | --- |
| | Consider This: Stock Answers about Flows |

117
(1)
118
(2)

| | |
| --- | --- |
| | Compensation of Employees |

| | |
| --- | --- |
| | From National Income to GDP |

120
(3)

| | |
| --- | --- |
| | The Circular Flow Revisited |

| | |
| --- | --- |
| | Nominal GDP versus Real GDP |

123
(2)

| | |
| --- | --- |
| | Adjustment Process in a One-Product Economy |

| | |
| --- | --- |
| | Real-World Considerations and Data |

125
(2)

| | |
| --- | --- |
| | Composition and Distribution of Output |

| | |
| --- | --- |
| | Noneconomic Sources of Well-Being |

| | |
| --- | --- |
| | Last Word: Feeding the GDP Accounts |

127
(4)

| | |
| --- | --- |
| | Introduction to Economic Growth and Instability |

131
(21)
131
(2)

| | |
| --- | --- |
| | Growth in the United States |

133
(2)

| | |
| --- | --- |
| | Phases of the Business Cycle |

| | |
| --- | --- |
| | Causation: A First Glance |

| | |
| --- | --- |
| | Cyclical Impact: Durables and Nondurables |

135
(6)

| | |
| --- | --- |
| | Measurement of Unemployment |

| | |
| --- | --- |
| | Definition of Full Employment |

| | |
| --- | --- |
| | Economic Cost of Unemployment |

| | |
| --- | --- |
| | International Comparisons |

141
(2)

| | |
| --- | --- |
| | Consider This: Clipping Coins |

143
(1)

| | |
| --- | --- |
| | Redistribution Effects of Inflation |

144
(3)

| | |
| --- | --- |
| | Who Is Hurt by Inflation? |

| | |
| --- | --- |
| | Who Is Unaffected or Helped by Inflation? |

| | |
| --- | --- |
| | Effects of Inflation on Output |

147
(2)

| | |
| --- | --- |
| | Cost-Push Inflation and Real Output |

| | |
| --- | --- |
| | Demand-Pull Inflation and Real Output |

| | |
| --- | --- |
| | Hyperinflation and Breakdown |

| | |
| --- | --- |
| | Last Word: The Stock Market and the Economy |

149
(3)

| | |
| --- | --- |
| | Basic Macroeconomic Relationships |

152
(20)

| | |
| --- | --- |
| | The Income-Consumption and Income-Saving Relationships |

152
(7)

| | |
| --- | --- |
| | Average and Marginal Propensities |

| | |
| --- | --- |
| | Nonincome Determinants of Consumption and Saving |

| | |
| --- | --- |
| | Terminology, Shifts, and Stability |

| | |
| --- | --- |
| | Consider This: What Wealth Effect? |

159
(1)

| | |
| --- | --- |
| | The Real Interest-Rate-Investment Relationship |

159
(5)

| | |
| --- | --- |
| | Instability of Investment |

164
(3)

| | |
| --- | --- |
| | The Multiplier and the Marginal Propensities |

| | |
| --- | --- |
| | How Large Is the Actual Multiplier Effect? |

| | |
| --- | --- |
| | Last Word: Squaring the Economic Circle |

167
(5)

| | |
| --- | --- |
| | PART THREE Macroeconomic Models and Fiscal Policy |

| | |
| --- | --- |
| | The Aggregate Expenditures Model |

172
(21)
172
(1)

| | |
| --- | --- |
| | Consumption and Investment Schedules |

172
(1)

| | |
| --- | --- |
| | Equilibrium GDP: C + Ig = GDP |

173
(3)

| | |
| --- | --- |
| | Other Features of Equilibrium GDP |

176
(1)

| | |
| --- | --- |
| | Saving Equals Planned Investment |

| | |
| --- | --- |
| | No Unplanned Changes in Inventories |

| | |
| --- | --- |
| | Changes in Equilibrium GDP and the Multiplier |

177
(2)

| | |
| --- | --- |
| | Adding International Trade |

179
(3)

| | |
| --- | --- |
| | Net Exports and Aggregate Expenditures |

| | |
| --- | --- |
| | Net Exports and Equilibrium GDP |

| | |
| --- | --- |
| | International Economic Linkages |

182
(3)

| | |
| --- | --- |
| | Government Purchases and Equilibrium GDP |

| | |
| --- | --- |
| | Taxation and Equilibrium GDP |

| | |
| --- | --- |
| | Equilibrium versus Full-Employment GDP |

185
(2)

| | |
| --- | --- |
| | Application: The U.S. Recession of 2001 |

| | |
| --- | --- |
| | Application: U.S. Inflation in the Late 1980s |

187
(1)

| | |
| --- | --- |
| | Last Word: Say's Law, the Great Depression, and Keynes |

188
(5)

| | |
| --- | --- |
| | Aggregate Demand and Aggregate Supply |

193
(21)
193
(4)

| | |
| --- | --- |
| | Determinants of Aggregate Demand |

197
(4)

| | |
| --- | --- |
| | Aggregate Supply in the Long Run |

| | |
| --- | --- |
| | Aggregate Supply in the Short Run |

| | |
| --- | --- |
| | Determinants of Aggregate Supply |

| | |
| --- | --- |
| | Equilibrium and Changes in Equilibrium |

201
(4)

| | |
| --- | --- |
| | Increases in AD: Demand-Pull Inflation |

| | |
| --- | --- |
| | Decreases in AD: Recession and Cyclical Unemployment |

| | |
| --- | --- |
| | Decreases in AS: Cost-Push Inflation |

| | |
| --- | --- |
| | Increases in AS: Full Employment with Price-Level Stability |

| | |
| --- | --- |
| | Consider This: Ratchet Effect |

205
(2)

| | |
| --- | --- |
| | Last Word: Why Is Unemployment in Europe So High? |

207
(4)

| | |
| --- | --- |
| | Appendix Chapter 11: The Relationship of the Aggregate Demand Curve to the Aggregate Expenditures Model |

211
(3)

| | |
| --- | --- |
| | Deriving the Aggregate Demand Curve from the Aggregate Expenditures Model |

| | |
| --- | --- |
| | Aggregate Demand Shifts and the Aggregate Expenditures Model |

214
(18)
214
(1)

| | |
| --- | --- |
| | Fiscal Policy and the AD-AS Model |

215
(3)

| | |
| --- | --- |
| | Expansionary Fiscal Policy |

| | |
| --- | --- |
| | Contractionary Fiscal Policy |

| | |
| --- | --- |
| | Financing of Deficits and Disposing of Surpluses |

218
(2)

| | |
| --- | --- |
| | Automatic or Built-In Stabilizers |

220
(3)

| | |
| --- | --- |
| | Recent U.S. Fiscal Policy |

| | |
| --- | --- |
| | Problems, Criticisms, and Complications |

223
(4)

| | |
| --- | --- |
| | Offsetting State and Local Finance |

| | |
| --- | --- |
| | Fiscal Policy in the Open Economy |

| | |
| --- | --- |
| | Last Word: The Leading Indicators |

227
(1)

| | |
| --- | --- |
| | Current Thinking on Fiscal Policy |

228
(4)

| | |
| --- | --- |
| | PART FOUR Money, Banking, and Monetary Policy |

232
(20)
232
(1)
233
(3)

| | |
| --- | --- |
| | Consider This: Are Credit Cards Money? |

236
(1)

| | |
| --- | --- |
| | What ``Backs'' the Money Supply? |

236
(2)

| | |
| --- | --- |
| | Stabilization of Money's Value |

238
(2)
240
(2)

| | |
| --- | --- |
| | Adjustment to a Decline in the Money Supply |

| | |
| --- | --- |
| | Adjustment to an Increase in the Money Supply |

| | |
| --- | --- |
| | The Federal Reserve and the Banking System |

242
(3)

| | |
| --- | --- |
| | The 12 Federal Reserve Banks |

| | |
| --- | --- |
| | Commercial Banks and Thrifts |

| | |
| --- | --- |
| | Fed Functions and the Money Supply |

| | |
| --- | --- |
| | Federal Reserve Independence |

| | |
| --- | --- |
| | Recent Developments in Money and Banking |

245
(3)

| | |
| --- | --- |
| | The Relative Decline of Banks and Thrifts |

| | |
| --- | --- |
| | Consolidation among Banks and Thrifts |

| | |
| --- | --- |
| | Convergence of Services Provided by Financial Institutions |

| | |
| --- | --- |
| | Globalization of Financial Markets |

| | |
| --- | --- |
| | Last Word: The Global Greenback |

248
(4)

| | |
| --- | --- |
| | How Banks and Thrifts Create Money |

252
(16)

| | |
| --- | --- |
| | The Balance Sheet of a Commercial Bank |

252
(1)
252
(1)
253
(7)

| | |
| --- | --- |
| | Formation of a Commercial Bank |

| | |
| --- | --- |
| | Money-Creating Transactions of a Commercial Bank |

| | |
| --- | --- |
| | Profits, Liquidity, and the Federal Funds Market |

| | |
| --- | --- |
| | The Banking System: Multiple-Deposit Expansion |

260
(5)

| | |
| --- | --- |
| | The Banking System's Lending Potential |

| | |
| --- | --- |
| | Need for Monetary Control |

| | |
| --- | --- |
| | Last Word: The Bank Panics of 1930 to 1933 |

265
(3)
268
(24)

| | |
| --- | --- |
| | Consolidated Balance Sheet of the Federal Reserve Banks |

268
(2)
270
(6)

| | |
| --- | --- |
| | Easy Money and Tight Money |

| | |
| --- | --- |
| | Monetary Policy, Real GDP, and the Price Level |

276
(3)

| | |
| --- | --- |
| | Effects of an Easy Money Policy |

| | |
| --- | --- |
| | Effects of a Tight Money Policy |

| | |
| --- | --- |
| | Monetary Policy in Action |

279
(3)

| | |
| --- | --- |
| | The Focus on the Federal Funds Rate |

| | |
| --- | --- |
| | Problems and Complications |

| | |
| --- | --- |
| | ``Artful Management'' or ``Inflation Targeting''? |

| | |
| --- | --- |
| | Monetary Policy and the International Economy |

| | |
| --- | --- |
| | Consider This: Pushing on a String |

282
(4)
286
(1)

| | |
| --- | --- |
| | Last Word: For the Fed, Life Is a Metaphor |

287
(5)

| | |
| --- | --- |
| | PART FIVE Long-Run Perspectives and Macroeconomic Debates |

| | |
| --- | --- |
| | Extending the Analysis of Aggregate Supply |

292
(16)

| | |
| --- | --- |
| | From Short Run to Long Run |

292
(3)

| | |
| --- | --- |
| | Short-Run Aggregate Supply |

| | |
| --- | --- |
| | Long-Run Aggregate Supply |

| | |
| --- | --- |
| | Equilibrium in the Extended AD-AS Model |

| | |
| --- | --- |
| | Applying the Extended AD-AS Model |

295
(2)

| | |
| --- | --- |
| | Demand-Pull Inflation in the Extended AD-AS Model |

| | |
| --- | --- |
| | Cost-Push Inflation in the Extended AD-AS Model |

| | |
| --- | --- |
| | Recession and the Extended AD-AS Model |

| | |
| --- | --- |
| | The Inflation-Unemployment Relationship |

297
(3)

| | |
| --- | --- |
| | Aggregate Supply Shocks and the Phillips Curve |

| | |
| --- | --- |
| | The Long-Run Phillips Curve |

300
(2)

| | |
| --- | --- |
| | Long-Run Vertical Phillips Curve |

| | |
| --- | --- |
| | Taxation and Aggregate Supply |

302
(2)

| | |
| --- | --- |
| | Taxes and Incentives to Work |

| | |
| --- | --- |
| | Incentives to Save and Invest |

| | |
| --- | --- |
| | Criticisms of the Laffer Curve |

| | |
| --- | --- |
| | Consider This: Sherwood Forest |

304
(1)

| | |
| --- | --- |
| | Last Word: Has the Impact of Oil Prices Diminished? |

305
(3)
308
(17)
308
(1)

| | |
| --- | --- |
| | Production Possibilities Analysis |

309
(3)

| | |
| --- | --- |
| | Growth and Production Possibilities |

| | |
| --- | --- |
| | Growth in the AD-AS Model |

| | |
| --- | --- |
| | U.S. Economic Growth Rates |

312
(1)

| | |
| --- | --- |
| | Consider This: Economic Growth Rates Matter! |

313
312
(4)

| | |
| --- | --- |
| | Labor Inputs versus Productivity |

| | |
| --- | --- |
| | Economies of Scale and Resource Allocation |

| | |
| --- | --- |
| | The Productivity Acceleration: A New Economy? |

316
(4)

| | |
| --- | --- |
| | Reasons for the Productivity Acceleration |

| | |
| --- | --- |
| | Macroeconomic Implications |

| | |
| --- | --- |
| | Skepticism about Permanence |

| | |
| --- | --- |
| | Is Growth Desirable and Sustainable? |

320
(2)

| | |
| --- | --- |
| | In Defense of Economic Growth |

| | |
| --- | --- |
| | Last Word: Women and Economic Growth |

322
(3)

| | |
| --- | --- |
| | Deficits, Surpluses, and the Public Debt |

325
(13)

| | |
| --- | --- |
| | Deficits, Surpluses, and Debt: Definitions |

325
(1)
325
(1)

| | |
| --- | --- |
| | Cyclically Balanced Budget |

| | |
| --- | --- |
| | The Public Debt: Facts and Figures |

326
(3)

| | |
| --- | --- |
| | Social Security Considerations |

329
(1)

| | |
| --- | --- |
| | Burdening Future Generations |

330
(2)

| | |
| --- | --- |
| | Foreign-Owned Public Debt |

| | |
| --- | --- |
| | Crowding Out and the Stock of Capital |

| | |
| --- | --- |
| | Deficits and Surpluses: 1992--2012 |

332
(2)

| | |
| --- | --- |
| | From Deficits to Surpluses |

| | |
| --- | --- |
| | What to Do with the Surpluses? |

| | |
| --- | --- |
| | Last Word: The Long-Run Fiscal Imbalance: Social Security |

334
(4)

| | |
| --- | --- |
| | Disputes over Macro Theory and Policy |

338
(18)

| | |
| --- | --- |
| | Some History: Classical Economics and Keynes |

338
(2)

| | |
| --- | --- |
| | What Causes Macro Instability? |

340
(4)

| | |
| --- | --- |
| | Does the Economy ``Self-Correct''? |

344
(3)

| | |
| --- | --- |
| | New Classical View of Self-Correction |

| | |
| --- | --- |
| | Mainstream View of Self-Correction |

347
(1)

| | |
| --- | --- |
| | In Support of Policy Rules |

| | |
| --- | --- |
| | In Defense of Discretionary Stabilization Policy |

| | |
| --- | --- |
| | Increased Macro Stability |

| | |
| --- | --- |
| | Consider This: On the Road Again |

348
(2)

| | |
| --- | --- |
| | Summary of Alternative Views |

350
(1)

| | |
| --- | --- |
| | Last Word: The Taylor Rule: Could a Robot Replace Alan Greenspan? |

351
(5)

| | |
| --- | --- |
| | PART SIX Microeconomics of Product Markets |

| | |
| --- | --- |
| | Elasticity of Demand and Supply |

356
(16)

| | |
| --- | --- |
| | Price Elasticity of Demand |

356
(2)

| | |
| --- | --- |
| | The Price Elasticity Coefficient and Formula |

| | |
| --- | --- |
| | Refinement: Midpoint Formula |

| | |
| --- | --- |
| | Price Elasticity and the Total-Revenue Curve |

| | |
| --- | --- |
| | Determinants of Price Elasticity of Demand |

| | |
| --- | --- |
| | Applications of Price Elasticity of Demand |

| | |
| --- | --- |
| | Consider This: A Bit of a Stretch |

358
(6)

| | |
| --- | --- |
| | Price Elasticity of Supply |

364
(3)

| | |
| --- | --- |
| | Price Elasticity of Supply: The Market Period |

| | |
| --- | --- |
| | Price Elasticity of Supply: The Short Run |

| | |
| --- | --- |
| | Price Elasticity of Supply: The Long Run |

| | |
| --- | --- |
| | Applications of Price Elasticity of Supply |

| | |
| --- | --- |
| | Cross Elasticity and Income Elasticity of Demand |

367
(2)

| | |
| --- | --- |
| | Cross Elasticity of Demand |

| | |
| --- | --- |
| | Income Elasticity of Demand |

| | |
| --- | --- |
| | Last Word: Elasticity and Pricing Power: Why Different Consumers Pay Different Prices |

369
(3)

| | |
| --- | --- |
| | Consumer Behavior and Utility Maximization |

372
(20)

| | |
| --- | --- |
| | A Closer Look at the Law of Demand |

372
(3)

| | |
| --- | --- |
| | Income and Substitution Effects |

| | |
| --- | --- |
| | Law of Diminishing Marginal Utility |

| | |
| --- | --- |
| | Consider This: Vending Machines and Marginal Utility |

375
(1)

| | |
| --- | --- |
| | Theory of Consumer Behavior |

376
(2)

| | |
| --- | --- |
| | Consumer Choice and Budget Constraint |

| | |
| --- | --- |
| | Utility Maximization and the Demand Curve |

378
(1)

| | |
| --- | --- |
| | Deriving the Demand Schedule and Curve |

| | |
| --- | --- |
| | Income and Substitution Effects Revisited |

| | |
| --- | --- |
| | Applications and Extensions |

379
(3)

| | |
| --- | --- |
| | The Diamond-Water Paradox |

| | |
| --- | --- |
| | Last Word: Criminal Behavior |

382
(4)

| | |
| --- | --- |
| | Appendix to Chapter 21: Indifference Curve Analysis |

386
(6)

| | |
| --- | --- |
| | The Budget Line: What Is Attainable |

| | |
| --- | --- |
| | Indifference Curves: What Is Preferred |

| | |
| --- | --- |
| | The Measurement of Utility |

| | |
| --- | --- |
| | The Derivation of the Demand Curve |

392
(21)
392
(2)

| | |
| --- | --- |
| | Explicit and Implicit Costs |

| | |
| --- | --- |
| | Economic Profit (or Pure Profit) |

| | |
| --- | --- |
| | Short-Run Production Relationships |

394
(1)

| | |
| --- | --- |
| | Law of Diminishing Returns |

| | |
| --- | --- |
| | Consider This: Diminishing Returns from Study |

395
(3)

| | |
| --- | --- |
| | Short-Run Production Costs |

398
(5)

| | |
| --- | --- |
| | Fixed, Variable, and Total Costs |

| | |
| --- | --- |
| | Per-Unit, or Average, Costs |

| | |
| --- | --- |
| | Shifts of the Cost Curves |

| | |
| --- | --- |
| | Long-Run Production Costs |

403
(5)

| | |
| --- | --- |
| | Economies and Diseconomies of Scale |

| | |
| --- | --- |
| | Minimum Efficient Scale and Industry Structure |

| | |
| --- | --- |
| | Applications and Illustrations |

408
(1)

| | |
| --- | --- |
| | Rising Cost of Insurance and Security |

| | |
| --- | --- |
| | Successful Start-Up Firms |

| | |
| --- | --- |
| | The Verson Stamping Machine |

| | |
| --- | --- |
| | Aircraft and Concrete Plants |

| | |
| --- | --- |
| | Last Word: Irrelevancy of Sunk Costs |

409
(4)
413
(25)
413
(1)

| | |
| --- | --- |
| | Pure Competition: Characteristics and Occurrence |

414
(1)

| | |
| --- | --- |
| | Relevance of Pure Competition |

| | |
| --- | --- |
| | Demand as Seen by a Purely Competitive Seller |

415
(1)

| | |
| --- | --- |
| | Average, Total, and Marginal Revenue |

| | |
| --- | --- |
| | Profit Maximization in the Short Run |

416
(7)

| | |
| --- | --- |
| | Total-Revenue--Total-Cost Approach: Profit-Maximization Case |

| | |
| --- | --- |
| | Marginal-Revenue--Marginal-Cost Approach |

| | |
| --- | --- |
| | Consider This: The Still There Motel |

423
(1)

| | |
| --- | --- |
| | Marginal Cost and Short-Run Supply |

423
(4)

| | |
| --- | --- |
| | Diminishing Returns, Production Costs, and Product Supply |

| | |
| --- | --- |
| | Firm and Industry: Equilibrium Price |

| | |
| --- | --- |
| | Profit Maximization in the Long Run |

427
(4)

| | |
| --- | --- |
| | Long-Run Supply for a Constant-Cost Industry |

| | |
| --- | --- |
| | Long-Run Supply for an Increasing-Cost Industry |

| | |
| --- | --- |
| | Long-Run Supply for a Decreasing-Cost Industry |

| | |
| --- | --- |
| | Pure Competition and Efficiency |

431
(3)

| | |
| --- | --- |
| | Productive Efficiency: P = Minimum ATC |

| | |
| --- | --- |
| | Allocative Efficiency: P = MC |

| | |
| --- | --- |
| | Last Word: Pure Competition and Consumer Surplus |

434
(4)
438
(22)

| | |
| --- | --- |
| | An Introduction to Pure Monopoly |

438
(1)

| | |
| --- | --- |
| | Dual Objectives of the Study of Monopoly |

439
(2)

| | |
| --- | --- |
| | Legal Barriers to Entry: Patents and Licenses |

| | |
| --- | --- |
| | Ownership or Control of Essential Resources |

| | |
| --- | --- |
| | Pricing and Other Strategic Barriers to Entry |

441
(3)

| | |
| --- | --- |
| | Marginal Revenue Is Less Than Price |

| | |
| --- | --- |
| | The Monopolist Is a Price Maker |

| | |
| --- | --- |
| | The Monopolist Sets Prices in the Elastic Region of Demand |

| | |
| --- | --- |
| | Output and Price Determination |

444
(3)

| | |
| --- | --- |
| | Misconceptions Concerning Monopoly Pricing |

| | |
| --- | --- |
| | Possibility of Losses by Monopolist |

| | |
| --- | --- |
| | Economic Effects of Monopoly |

447
(4)

| | |
| --- | --- |
| | Price, Output, and Efficiency |

| | |
| --- | --- |
| | Assessment and Policy Options |

451
(1)

| | |
| --- | --- |
| | Examples of Price Discrimination |

| | |
| --- | --- |
| | Price Discrimination Outcomes |

| | |
| --- | --- |
| | Consider This: Price Discrimination at the Ballpark |

452
(1)
453
(3)

| | |
| --- | --- |
| | Socially Optimal Price: P = MC |

| | |
| --- | --- |
| | Fair-Return Price: P = ATC |

| | |
| --- | --- |
| | Last Word: De Beers' Diamonds: Are Monopolies Forever? |

456
(4)

| | |
| --- | --- |
| | Monopolistic Competition and Oligopoly |

460
(24)
460
(2)

| | |
| --- | --- |
| | Relatively Large Number of Sellers |

| | |
| --- | --- |
| | Monopolistically Competitive Industries |

| | |
| --- | --- |
| | Price and Output in Monopolistic Competition |

462
(2)

| | |
| --- | --- |
| | The Short Run: Profit or Loss |

| | |
| --- | --- |
| | The Long Run: Only a Normal Profit |

| | |
| --- | --- |
| | Monopolistic Competition and Efficiency |

464
(2)

| | |
| --- | --- |
| | Neither Productive nor Allocative Efficiency |

466
(1)

| | |
| --- | --- |
| | Benefits of Product Variety |

467
(2)

| | |
| --- | --- |
| | Homogeneous or Differentiated Products |

| | |
| --- | --- |
| | Control over Price, but Mutual Interdependence |

| | |
| --- | --- |
| | Measures of Industry Concentration |

| | |
| --- | --- |
| | Oligopoly Behavior: A Game-Theory Overview |

469
(1)

| | |
| --- | --- |
| | Mutual Interdependence Revisited |

| | |
| --- | --- |
| | Consider This: Creative Strategic Behavior |

470
(1)
471
(6)

| | |
| --- | --- |
| | Kinked-Demand Theory: Noncollusive Oligopoly |

| | |
| --- | --- |
| | Cartels and Other Collusion |

| | |
| --- | --- |
| | Oligopoly and Advertising |

477
(2)

| | |
| --- | --- |
| | Positive Effects of Advertising |

479
(1)

| | |
| --- | --- |
| | Productive and Allocative Efficiency |

| | |
| --- | --- |
| | Last Word: Oligopoly in the Beer Industry |

480
(4)

| | |
| --- | --- |
| | Technology, R&D, and Efficiency |

484
(20)

| | |
| --- | --- |
| | Invention, Innovation, and Diffusion |

484
(2)

| | |
| --- | --- |
| | Modern View of Technological Advance |

| | |
| --- | --- |
| | Role of Entrepreneurs and Other Innovators |

486
(2)

| | |
| --- | --- |
| | Innovating within Existing Firms |

| | |
| --- | --- |
| | Exploiting University and Government Scientific Research |

| | |
| --- | --- |
| | A Firm's Optimal Amount of R&D |

488
(2)

| | |
| --- | --- |
| | Interest-Rate Cost of Funds |

| | |
| --- | --- |
| | Increased Profit via Innovation |

490
(3)

| | |
| --- | --- |
| | Increased Revenue via Product Innovation |

| | |
| --- | --- |
| | Reduced Cost via Process Innovation |

| | |
| --- | --- |
| | Imitation and R&D Incentives |

493
(1)

| | |
| --- | --- |
| | Consider This: Trade Secrets |

494
(1)
495
(2)

| | |
| --- | --- |
| | Market Structure and Technological Advance |

| | |
| --- | --- |
| | Market Structure and Technological Advance: The Evidence |

| | |
| --- | --- |
| | Technological Advance and Efficiency |

497
(1)

| | |
| --- | --- |
| | Last Word: On the Path to the Personal Computer and Internet |

498
(6)

| | |
| --- | --- |
| | PART SEVEN Microeconomics of Resource Markets |

504
(17)

| | |
| --- | --- |
| | Significance of Resource Pricing |

504
(1)

| | |
| --- | --- |
| | Marginal Productivity Theory of Resource Demand |

505
(4)

| | |
| --- | --- |
| | Resource Demand as a Derived Demand |

| | |
| --- | --- |
| | Rule for Employing Resources: MRP = MRC |

| | |
| --- | --- |
| | MRP as Resource Demand Schedule |

| | |
| --- | --- |
| | Resource Demand under Imperfect Product Market Competition |

| | |
| --- | --- |
| | Market Demand for a Resource |

| | |
| --- | --- |
| | Determinants of Resource Demand |

509
(1)

| | |
| --- | --- |
| | Changes in Product Demand |

| | |
| --- | --- |
| | Changes in the Prices of Other Resources |

| | |
| --- | --- |
| | Occupational Employment Trends |

| | |
| --- | --- |
| | Consider This: She's The One |

509
(4)

| | |
| --- | --- |
| | Elasticity of Resource Demand |

513
(1)

| | |
| --- | --- |
| | Optimal Combination of Resources |

514
(2)

| | |
| --- | --- |
| | The Profit-Maximizing Rule |

| | |
| --- | --- |
| | Marginal Productivity Theory of Income Distribution |

516
(1)

| | |
| --- | --- |
| | Last Word: Input Substitution: The Case of ATMs |

517
(4)
521
(21)

| | |
| --- | --- |
| | Labor, Wages, and Earnings |

521
(1)
522
(2)

| | |
| --- | --- |
| | Real Wages and Productivity |

| | |
| --- | --- |
| | Secular Growth of Real Wages |

| | |
| --- | --- |
| | A Purely Competitive Labor Market |

524
(2)
526
(2)

| | |
| --- | --- |
| | Upward-Sloping Labor Supply to Firm |

| | |
| --- | --- |
| | MRC Higher than the Wage Rate |

| | |
| --- | --- |
| | Equilibrium Wage and Employment |

| | |
| --- | --- |
| | Examples of Monopsony Power |

528
(3)

| | |
| --- | --- |
| | Exclusive or Craft Union Model |

| | |
| --- | --- |
| | Inclusive or Industrial Union Model |

| | |
| --- | --- |
| | Wage Increases and Unemployment |

531
(1)

| | |
| --- | --- |
| | Indeterminate Outcome of Bilateral Monopoly |

| | |
| --- | --- |
| | Desirability of Bilateral Monopoly |

| | |
| --- | --- |
| | The Minimum-Wage Controversy |

532
(1)

| | |
| --- | --- |
| | Case against the Minimum Wage |

| | |
| --- | --- |
| | Case for the Minimum Wage |

533
(3)

| | |
| --- | --- |
| | Marginal Revenue Productivity |

| | |
| --- | --- |
| | Consider This: My Entire Life |

536
(1)
537
(2)

| | |
| --- | --- |
| | The Principal-Agent Problem Revisited |

| | |
| --- | --- |
| | Addenda: Negative Side Effects of Pay for Performance |

| | |
| --- | --- |
| | Last Word: Are Chief Executive Officers (CEOs) Overpaid? |

539
(3)

| | |
| --- | --- |
| | Rent, Interest, and Profit |

542
(16)
542
(3)

| | |
| --- | --- |
| | Perfectly Inelastic Supply |

| | |
| --- | --- |
| | Land Rent: A Surplus Payment |

| | |
| --- | --- |
| | Application: A Single Tax on Land |

| | |
| --- | --- |
| | Productivity Differences and Rent Differences |

545
(2)

| | |
| --- | --- |
| | Loanable Funds Theory of Interest |

| | |
| --- | --- |
| | Role of the Interest Rate |

| | |
| --- | --- |
| | Consider This: That Is Interest |

547
(4)
551
(2)

| | |
| --- | --- |
| | Sources of Economic Profit |

| | |
| --- | --- |
| | Last Word: Determining the Price of Credit |

553
(1)
554
(4)

| | |
| --- | --- |
| | PART EIGHT Microeconomics of Government |

| | |
| --- | --- |
| | Government and Market Failure |

558
(22)
558
(4)

| | |
| --- | --- |
| | Optimal Quantity of a Public Good |

562
(10)

| | |
| --- | --- |
| | Individual Bargaining: Coase Theorem |

| | |
| --- | --- |
| | Liability Rules and Lawsuits |

| | |
| --- | --- |
| | A Market-Based Approach to Spillover Costs |

| | |
| --- | --- |
| | Society's Optimal Amount of Externality Reduction |

572
(1)

| | |
| --- | --- |
| | Inadequate Information Involving Sellers |

| | |
| --- | --- |
| | Inadequate Information Involving Buyers |

| | |
| --- | --- |
| | Consider This: ``Lemons'' |

572
(4)

| | |
| --- | --- |
| | Last Word: Lojack: A Case of Positive Externalities |

576
(4)

| | |
| --- | --- |
| | Public Choice Theory and the Economics of Taxation |

580
(18)

| | |
| --- | --- |
| | Revealing Preferences through Majority Voting |

580
(4)

| | |
| --- | --- |
| | Inefficient Voting Outcomes |

584
(2)

| | |
| --- | --- |
| | Special Interests and Rent Seeking |

| | |
| --- | --- |
| | Clear Benefits, Hidden Costs |

| | |
| --- | --- |
| | Limited and Bundled Choice |

| | |
| --- | --- |
| | Bureaucracy and Inefficiency |

| | |
| --- | --- |
| | Apportioning the Tax Burden |

586
(3)

| | |
| --- | --- |
| | Benefits Received versus Ability to Pay |

| | |
| --- | --- |
| | Progressive, Proportional, and Regressive Taxes |

| | |
| --- | --- |
| | Tax Incidence and Efficiency Loss |

589
(5)

| | |
| --- | --- |
| | Elasticity and Tax Incidence |

| | |
| --- | --- |
| | Probable Incidence of U.S. Taxes |

| | |
| --- | --- |
| | Last Word: ``Government Failure'' in the News |

594
(4)

| | |
| --- | --- |
| | PART NINE Microeconomic Issues and Policies |

| | |
| --- | --- |
| | Antitrust Policy and Regulation |

598
(16)
598
(2)

| | |
| --- | --- |
| | Federal Trade Commission Act of 1914 |

| | |
| --- | --- |
| | Celler-Kefauver Act of 1950 |

| | |
| --- | --- |
| | Antitrust Policy: Issues and Impacts |

600
(4)

| | |
| --- | --- |
| | Effectiveness of Antitrust Laws |

| | |
| --- | --- |
| | Consider This: Of Catfish and Sneakers (and Other Things in Common) |

604
(1)
604
(2)

| | |
| --- | --- |
| | Problems with Industrial Regulation |

606
(1)
607
(3)

| | |
| --- | --- |
| | The Optimal Level of Social Regulation |

| | |
| --- | --- |
| | Last Word: The United States v. Microsoft |

610
(4)

| | |
| --- | --- |
| | Agriculture: Economics and Policy |

614
(17)
614
(6)

| | |
| --- | --- |
| | Short-Run Problem: Price and Income Instability |

| | |
| --- | --- |
| | Long-Run Problem: A Declining Industry |

620
(4)

| | |
| --- | --- |
| | Rationale for Farm Subsidies |

| | |
| --- | --- |
| | Background: The Parity Concept |

| | |
| --- | --- |
| | Economics of Price Supports |

624
(2)

| | |
| --- | --- |
| | Criticisms of the Price Support System |

| | |
| --- | --- |
| | The Politics of Farm Policy |

626
(2)

| | |
| --- | --- |
| | Freedom to Farm Act of 1996 |

| | |
| --- | --- |
| | Last Word: The Sugar Program: A Sweet Deal |

628
(3)

| | |
| --- | --- |
| | Income Inequality and Poverty |

631
(19)

| | |
| --- | --- |
| | Facts about Income Inequality |

631
(3)

| | |
| --- | --- |
| | Distribution of Personal Income by Income Category |

| | |
| --- | --- |
| | Distribution of Personal Income by Quintiles (Fifths) |

| | |
| --- | --- |
| | The Lorenz Curve and Gini Ratio |

| | |
| --- | --- |
| | Income Mobility: The Time Dimension |

| | |
| --- | --- |
| | Effect of Government Redistribution |

| | |
| --- | --- |
| | Causes of Income Inequality |

634
(2)

| | |
| --- | --- |
| | Unequal Distribution of Wealth |

| | |
| --- | --- |
| | Luck, Connections, and Misfortune |

| | |
| --- | --- |
| | Trends in Income Inequality |

636
(2)

| | |
| --- | --- |
| | Causes of Growing Inequality |

| | |
| --- | --- |
| | Equality versus Efficiency |

638
(2)

| | |
| --- | --- |
| | The Case for Equality: Maximizing Total Utility |

| | |
| --- | --- |
| | The Case for Inequality: Incentives and Efficiency |

| | |
| --- | --- |
| | The Equality-Efficiency Tradeoff |

| | |
| --- | --- |
| | Consider This: Slicing the Pizza |

640
(1)
640
(2)

| | |
| --- | --- |
| | The Income-Maintenance System |

642
(2)

| | |
| --- | --- |
| | Social Insurance Programs |

| | |
| --- | --- |
| | Public Assistance Programs |

| | |
| --- | --- |
| | Welfare: Goals and Conflicts |

644
(1)
645
(1)

| | |
| --- | --- |
| | Temporary Assistance to Needy Families |

| | |
| --- | --- |
| | Last Word: U.S. Family Wealth and Its Distribution |

646
(4)

| | |
| --- | --- |
| | Labor Market Institutions and Issues: Unionism, Discrimination, Immigration |

650
(22)
650
(2)
652
(2)

| | |
| --- | --- |
| | Economic Effects of Unions |

654
(3)

| | |
| --- | --- |
| | Efficiency and Productivity |

| | |
| --- | --- |
| | Labor Market Discrimination |

657
(2)

| | |
| --- | --- |
| | Economic Analysis of Discrimination |

659
(4)

| | |
| --- | --- |
| | Taste-for-Discrimination Model |

| | |
| --- | --- |
| | Statistical Discrimination |

| | |
| --- | --- |
| | Occupational Segregation: The Crowding Model |

| | |
| --- | --- |
| | Antidiscrimination Policies and Issues |

663
(2)

| | |
| --- | --- |
| | The Affirmative Action Controversy |

665
(3)

| | |
| --- | --- |
| | Complications and Modifications |

| | |
| --- | --- |
| | Last Word: Orchestrating Impartiality |

668
(4)

| | |
| --- | --- |
| | The Economics of Health Care |

672
(18)
672
(1)

| | |
| --- | --- |
| | Twin Problems: Costs and Access |

672
(1)

| | |
| --- | --- |
| | High and Rising Health Care Costs |

673
(3)

| | |
| --- | --- |
| | Quality of Care: Are We Healthier? |

| | |
| --- | --- |
| | Economic Implications of Rising Costs |

676
(1)

| | |
| --- | --- |
| | Why the Rapid Rise in Costs? |

676
(6)

| | |
| --- | --- |
| | Peculiarities of the Health Care Market |

| | |
| --- | --- |
| | The Increasing Demand for Health Care |

| | |
| --- | --- |
| | Supply Factors in Rising Health Care Prices |

| | |
| --- | --- |
| | Consider This: What's Cold and Clammy and Out of Date? |

682
(1)

| | |
| --- | --- |
| | Reform of the Health Care System |

682
(4)

| | |
| --- | --- |
| | Cost Containment: Altering Incentives |

| | |
| --- | --- |
| | Recent Laws and Proposals |

| | |
| --- | --- |
| | Last Word: A Market for Human Organs? |

686
(4)

| | |
| --- | --- |
| | PART TEN International Economics and the World Economy |

690
(21)
690
(1)

| | |
| --- | --- |
| | The Economic Basis for Trade |

691
(1)

| | |
| --- | --- |
| | Comparative Advantage: Graphical Analysis |

692
(5)

| | |
| --- | --- |
| | Specializing Based on Comparative Advantage |

| | |
| --- | --- |
| | Trade with Increasing Costs |

| | |
| --- | --- |
| | Supply and Demand Analysis of Exports and Imports |

697
(3)

| | |
| --- | --- |
| | Supply and Demand in the United States |

| | |
| --- | --- |
| | Supply and Demand in Canada |

| | |
| --- | --- |
| | Equilibrium World Price, Exports, and Imports |

700
(3)

| | |
| --- | --- |
| | Economic Impact of Tariffs |

| | |
| --- | --- |
| | Economic Impact of Quotas |

| | |
| --- | --- |
| | Net Costs of Tariffs and Quotas |

| | |
| --- | --- |
| | Impact on Income Distribution |

| | |
| --- | --- |
| | The Case for Protection: A Critical Review |

703
(1)

| | |
| --- | --- |
| | Military Self-Sufficiency Argument |

| | |
| --- | --- |
| | Increased Domestic Employment Argument |

| | |
| --- | --- |
| | Diversification-for-Stability Argument |

| | |
| --- | --- |
| | Protection-against-Dumping Argument |

| | |
| --- | --- |
| | Cheap Foreign Labor Argument |

| | |
| --- | --- |
| | Consider This: Shooting Yourself in the Foot |

704
(2)

| | |
| --- | --- |
| | Last Word: The WTO Protests |

706
(1)

| | |
| --- | --- |
| | The World Trade Organization |

707
(4)

| | |
| --- | --- |
| | Exchange Rates, the Balance of Payments, and Trade Deficits |

711
(21)

| | |
| --- | --- |
| | Financing International Trade |

711
(1)
712
(3)

| | |
| --- | --- |
| | Official Reserves Account |

| | |
| --- | --- |
| | Payments, Deficits, and Surpluses |

715
(2)

| | |
| --- | --- |
| | Depreciation and Appreciation |

| | |
| --- | --- |
| | Determinants of Exchange Rates |

| | |
| --- | --- |
| | Flexible Rates and the Balance of Payments |

| | |
| --- | --- |
| | Disadvantages of Flexible Exchange Rates |

| | |
| --- | --- |
| | Consider This: The Big Mac Index |

717
(3)
720
(2)

| | |
| --- | --- |
| | Exchange Controls and Rationing |

| | |
| --- | --- |
| | Domestic Macroeconomic Adjustments |

| | |
| --- | --- |
| | International Exchange-Rate Systems |

722
(4)

| | |
| --- | --- |
| | The Gold Standard: Fixed Exchange Rates |

| | |
| --- | --- |
| | The Current System: The Managed Float |

| | |
| --- | --- |
| | Recent U.S. Trade Deficits |

726
(2)

| | |
| --- | --- |
| | Causes of the Trade Deficits |

| | |
| --- | --- |
| | Implications of U.S. Trade Deficits |

| | |
| --- | --- |
| | Last Word: Speculation in Currency Markets |

728
(4)

| | |
| --- | --- |
| | The Economics of Developing Countries |

732
(1)
1
(2)

| | |
| --- | --- |
| | Growth, Decline, and Income Gaps |

| | |
| --- | --- |
| | The Human Realities of Poverty |

| | |
| --- | --- |
| | Obstacles to Economic Development |

3
(7)

| | |
| --- | --- |
| | Sociocultural and Institutional Factors |

10
(1)
11
(1)
12
(3)

| | |
| --- | --- |
| | Foreign Aid: Public Loans and Grants |

15
(1)

| | |
| --- | --- |
| | DVC Policies for Promoting Growth |

| | |
| --- | --- |
| | IAC Policies for Fostering DVC Growth |

| | |
| --- | --- |
| | Last Word: Famine in Africa |

16
(717)

| | |
| --- | --- |
| | Transition Economies: Russia and China |

733

| | |
| --- | --- |
| | Ideology and Institutions |

1
(1)

| | |
| --- | --- |
| | State Ownership and Central Planning |

2
(1)

| | |
| --- | --- |
| | Planning Goals and Techniques |

| | |
| --- | --- |
| | Problems with Central Planning |

3
(2)

| | |
| --- | --- |
| | Collapse of the Soviet Economy |

5
(1)

| | |
| --- | --- |
| | The Russian Transition to a Market System |

6
(4)

| | |
| --- | --- |
| | Making the Ruble Fully Convertible |

| | |
| --- | --- |
| | Price-Level Stabilization |

10
(1)

| | |
| --- | --- |
| | Agricultural and Rural Reform |

| | |
| --- | --- |
| | Reform of Urban Industries |

| | |
| --- | --- |
| | Development of Supporting Institutions |

| | |
| --- | --- |
| | Transformation of the SOEs |

11
(2)

| | |
| --- | --- |
| | Positive Outcomes of Reform |

13
(1)

| | |
| --- | --- |
| | Last Word: Police Smash Down Smirnov's Doors |

14
Glossary
Index
1