Note: Supplemental materials are not guaranteed with Rental or Used book purchases.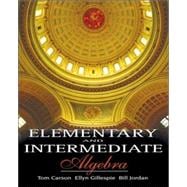 Questions About This Book?
Why should I rent this book?
Renting is easy, fast, and cheap! Renting from eCampus.com can save you hundreds of dollars compared to the cost of new or used books each semester. At the end of the semester, simply ship the book back to us with a free UPS shipping label! No need to worry about selling it back.
How do rental returns work?
Returning books is as easy as possible. As your rental due date approaches, we will email you several courtesy reminders. When you are ready to return, you can print a free UPS shipping label from our website at any time. Then, just return the book to your UPS driver or any staffed UPS location. You can even use the same box we shipped it in!
What version or edition is this?
This is the edition with a publication date of 1/1/2005.
What is included with this book?
The Used copy of this book is not guaranteed to include any supplemental materials. Typically, only the book itself is included.
The Rental copy of this book is not guaranteed to include any supplemental materials. You may receive a brand new copy, but typically, only the book itself.
Summary
Elementary and Intermediate Algebra is a book for the student. The authors' goal is to help build students' confidence, their understanding and appreciation of math, and their basic skills by presenting an extremely user-friendly text that models a framework in which students can succeed. Unfortunately, students who place into developmental math courses often struggle with math anxiety due to bad experiences in past math courses. Developmental students often have never developed nor applied a study system in mathematics. To address these needs, the authors have framed three goals for Elementary and Intermediate Algebra: 1) reduce math anxiety, 2) teach for understanding, and 3) foster critical thinking and enthusiasm. The authors' writing style is extremely student friendly. They talk to students in their own language and walk them through the concepts, explaining not only how to do the math, but also why it works and where it comes from, rather than using the "monkey-see, monkey-do" approach that some books take.
Table of Contents
Preface
vi
To the Student
xiii
Learning Styles Inventory
xix
1
(102)

| | |
| --- | --- |
| | Number Sets and the Structure of Algebra |

2
(11)
13
(14)

| | |
| --- | --- |
| | Adding and Subtracting Real Numbers; Properties of Real Numbers |

27
(16)

| | |
| --- | --- |
| | Multiplying and Dividing Real Numbers; Properties of Real Numbers |

43
(16)

| | |
| --- | --- |
| | Exponents, Roots, and Order of Operations |

59
(14)

| | |
| --- | --- |
| | Translating Word Phrases to Expressions |

73
(8)

| | |
| --- | --- |
| | Evaluating and Rewriting Expressions |

81
(22)
91
(6)
97
(4)
101
(2)

| | |
| --- | --- |
| | Solving Linear Equations and Inequalities |

103
(88)

| | |
| --- | --- |
| | Equations, Formulas, and the Problem-Solving Process |

104
(15)
119
(14)

| | |
| --- | --- |
| | The Multiplication Principle |

133
(14)

| | |
| --- | --- |
| | Applying the Principles to Formulas |

147
(7)

| | |
| --- | --- |
| | Translating Word Sentences to Equations |

154
(12)

| | |
| --- | --- |
| | Solving Linear Inequalities |

166
(25)
180
(5)
185
(4)
189
(2)
191
(76)
192
(15)
207
(15)

| | |
| --- | --- |
| | Problems with Two or More Unknowns |

222
(14)
236
(8)
244
(23)
252
(5)
257
(5)
262
(2)

| | |
| --- | --- |
| | Chapters 1--3 Cumulative Review Exercises |

264
(3)

| | |
| --- | --- |
| | Graphing Linear Equations and Inequalities |

267
(110)

| | |
| --- | --- |
| | The Rectangular Coordinate System |

268
(10)

| | |
| --- | --- |
| | Graphing Linear Equations |

278
(12)

| | |
| --- | --- |
| | Graphing Using Intercepts |

290
(10)
300
(16)
316
(12)

| | |
| --- | --- |
| | Graphing Linear Inequalities |

328
(11)

| | |
| --- | --- |
| | Introduction to Functions and Function Notation |

339
(38)
359
(8)
367
(7)
374
(3)
377
(86)

| | |
| --- | --- |
| | Exponents and Scientific Notation |

378
(12)

| | |
| --- | --- |
| | Introduction to Polynomials |

390
(12)

| | |
| --- | --- |
| | Adding and Subtracting Polynomials |

402
(11)

| | |
| --- | --- |
| | Exponent Rules and Multiplying Monomials |

413
(12)

| | |
| --- | --- |
| | Multiplying Polynomials; Special Products |

425
(12)

| | |
| --- | --- |
| | Exponent Rules and Dividing Polynomials |

437
(26)
454
(3)
457
(4)
461
(2)
463
(82)

| | |
| --- | --- |
| | Greatest Common Factor and Factoring by Grouping |

464
(13)

| | |
| --- | --- |
| | Factoring Trinomials of the Form x2 + bx + c |

477
(7)

| | |
| --- | --- |
| | Factoring Trinomials of the Form ax2 + bx + c, where a ≠ 1 |

484
(9)

| | |
| --- | --- |
| | Factoring Special Products |

493
(9)
502
(6)

| | |
| --- | --- |
| | Solving Quadratic Equations by Factoring |

508
(12)

| | |
| --- | --- |
| | Graphs of Quadratic Equations and Functions |

520
(25)
532
(5)
537
(3)
540
(1)

| | |
| --- | --- |
| | Chapters 1--6 Cumulative Review Exercises |

541
(4)

| | |
| --- | --- |
| | Rational Expressions and Equations |

545
(98)

| | |
| --- | --- |
| | Simplifying Rational Expressions |

546
(15)

| | |
| --- | --- |
| | Multiplying and Dividing Rational Expressions |

561
(11)

| | |
| --- | --- |
| | Adding and Subtracting Rational Expressions with the Same Denominator |

572
(7)

| | |
| --- | --- |
| | Adding and Subtracting Rational Expressions with Different Denominators |

579
(12)

| | |
| --- | --- |
| | Complex Rational Expressions |

591
(11)

| | |
| --- | --- |
| | Solving Equations Containing Rational Expressions |

602
(12)

| | |
| --- | --- |
| | Applications with Rational Expressions |

614
(29)
629
(6)
635
(5)
640
(3)

| | |
| --- | --- |
| | More on Inequalities, Absolute Value, and Functions |

643
(66)
644
(15)

| | |
| --- | --- |
| | Equations Involving Absolute Value |

659
(5)

| | |
| --- | --- |
| | Inequalities Involving Absolute Value |

664
(9)
673
(16)
689
(20)
697
(5)
702
(5)
707
(2)
709
(108)

| | |
| --- | --- |
| | Solving Systems of Linear Equations Graphically |

710
(12)

| | |
| --- | --- |
| | Solving Systems of Linear Equations by Substitution |

722
(14)

| | |
| --- | --- |
| | Solving Systems of Linear Equations by Elimination |

736
(18)

| | |
| --- | --- |
| | Solving Systems of Linear Equations in Three Variables |

754
(13)

| | |
| --- | --- |
| | Solving Systems of Linear Equations Using Matrices |

767
(11)
778
(10)

| | |
| --- | --- |
| | Solving Systems of Linear Inequalities |

788
(29)
799
(6)
805
(5)
810
(2)

| | |
| --- | --- |
| | Chapters 1--9 Cumulative Review Exercises |

812
(5)

| | |
| --- | --- |
| | Rational Exponents, Radicals, and Complex Numbers |

817
(86)

| | |
| --- | --- |
| | Radical Expressions and Functions |

818
(12)
830
(12)

| | |
| --- | --- |
| | Multiplying, Dividing, and Simplifying Radicals |

842
(10)

| | |
| --- | --- |
| | Adding, Subtracting, and Multiplying Radical Expressions |

852
(9)

| | |
| --- | --- |
| | Rationalizing Numerators and Denominators of Radical Expressions |

861
(11)

| | |
| --- | --- |
| | Radical Equations and Problem Solving |

872
(10)
882
(21)
890
(7)
897
(5)
902
(1)
903
(80)
904
(15)

| | |
| --- | --- |
| | Solving Quadratic Equations Using the Quadratic Formula |

919
(14)

| | |
| --- | --- |
| | Solving Equations That Are Quadratic in Form |

933
(10)

| | |
| --- | --- |
| | Graphing Quadratic Functions |

943
(15)

| | |
| --- | --- |
| | Solving Nonlinear Inequalities |

958
(25)
971
(5)
976
(4)
980
(3)

| | |
| --- | --- |
| | Exponential and Logarithmic Functions |

983
(84)

| | |
| --- | --- |
| | Composite and Inverse Functions |

984
(15)
999
(12)
1011
(10)
1021
(9)

| | |
| --- | --- |
| | Common and Natural Logarithms |

1030
(7)

| | |
| --- | --- |
| | Exponential and Logarithmic Equations with Applications |

1037
(30)
1050
(9)
1059
(6)
1065
(2)
1067

| | |
| --- | --- |
| | The Parabola and the Circle |

1068
(16)
1084
(15)

| | |
| --- | --- |
| | Nonlinear Systems of Equations |

1099
(8)

| | |
| --- | --- |
| | Nonlinear Inequalities and Systems of Inequalities |

1107
1116
(8)
1124
(6)
1130
(3)

| | |
| --- | --- |
| | Chapters 1--13 Cumulative Review Exercises |

1133
Appendices A--E
1
(1)
Answers
1
(1)
Glossary
1
(1)
Index
1
(1)
Photograph Credits
1