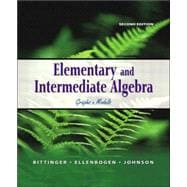 Questions About This Book?
Why should I rent this book?
Renting is easy, fast, and cheap! Renting from eCampus.com can save you hundreds of dollars compared to the cost of new or used books each semester. At the end of the semester, simply ship the book back to us with a free UPS shipping label! No need to worry about selling it back.
How do rental returns work?
Returning books is as easy as possible. As your rental due date approaches, we will email you several courtesy reminders. When you are ready to return, you can print a free UPS shipping label from our website at any time. Then, just return the book to your UPS driver or any staffed UPS location. You can even use the same box we shipped it in!
What version or edition is this?
This is the 2nd edition with a publication date of 1/1/2004.
What is included with this book?
The Used copy of this book is not guaranteed to include any supplemental materials. Typically, only the book itself is included.
The Rental copy of this book is not guaranteed to include any supplemental materials. You may receive a brand new copy, but typically, only the book itself.
Summary
Geared toward helping students visualize and apply mathematics, Elementary and Intermediate Algebra: Graphs and Models, Second Edition is designed for a two-semester course. The authors make use of illustrations, graphs, and graphing technology to enhance students' mathematical skills. This is accomplished through Interactive Discoveries, Algebraic-Graphical Side-by-Sides, and the incorporation of real-data applications. In addition, students are taught problem-solving skills using the Bittinger hallmark five-step problem-solving process coupled with new Connecting the Concepts and Aha! exercises. And, as you have come to expect with any Bittinger text, we bring you a complete supplements package that now includes an Annotated Instructor's Edition and MyMathLab, Addison-Wesley's on-line course solution.
Table of Contents
| | |
| --- | --- |
| | Introduction to Algebraic Expressions |

2
(11)

| | |
| --- | --- |
| | The Commutative, Associative, and Distributive Laws |

13
(6)
19
(10)

| | |
| --- | --- |
| | Positive and Negative Real Numbers |

29
(8)
37
(7)

| | |
| --- | --- |
| | Subtraction of Real Numbers |

44
(7)

| | |
| --- | --- |
| | Multiplication and Division of Real Numbers |

51
(7)

| | |
| --- | --- |
| | Exponential Notation and Order of Operations |

58
(16)
69
(3)
72
(2)

| | |
| --- | --- |
| | Equations, Inequalities, and Problem Solving |

74
(8)

| | |
| --- | --- |
| | Using the Principles Together |

82
(10)
92
(8)

| | |
| --- | --- |
| | Applications with Percent |

100
(7)
107
(14)
121
(10)

| | |
| --- | --- |
| | Solving Applications with Inequalities |

131
(15)
140
(3)
143
(3)

| | |
| --- | --- |
| | Introduction to Graphing and Functions |

| | |
| --- | --- |
| | Reading Graphs, Plotting Points, and Estimating Values |

146
(15)
161
(13)

| | |
| --- | --- |
| | Solving Equations by Graphing |

174
(10)

| | |
| --- | --- |
| | Introduction to Functions |

184
(16)
200
(11)
211
(17)
220
(3)
223
(2)

| | |
| --- | --- |
| | Cumulative Review: Chapters 1-3 |

225
(3)

| | |
| --- | --- |
| | Linear Equations, Inequalities, and Graphs |

| | |
| --- | --- |
| | Linear Equations and Intercepts |

228
(9)
237
(12)
249
(15)
264
(15)

| | |
| --- | --- |
| | Introduction to Curve Fitting: Point-Slope Form |

279
(17)

| | |
| --- | --- |
| | Intersections, Unions, and Compound Inequalities |

296
(11)

| | |
| --- | --- |
| | Absolute-Value Equations and Inequalities |

307
(17)
317
(3)
320
(4)

| | |
| --- | --- |
| | Exponents and Their Properties |

324
(8)
332
(15)

| | |
| --- | --- |
| | Addition and Subtraction of Polynomials |

347
(10)

| | |
| --- | --- |
| | Multiplication of Polynomials |

357
(7)
364
(9)

| | |
| --- | --- |
| | Polynomials in Several Variables |

373
(10)
383
(8)

| | |
| --- | --- |
| | Negative Exponents and Scientific Notation |

391
(17)
402
(3)
405
(3)

| | |
| --- | --- |
| | Polynomials and Factoring |

| | |
| --- | --- |
| | Introduction to Polynomial Factorizations and Equations |

408
(16)

| | |
| --- | --- |
| | Trinomials of the Type x2 + bx + c |

424
(11)

| | |
| --- | --- |
| | Trinomials of the Type ax2 + bx + c, a ≠ 1 |

435
(8)

| | |
| --- | --- |
| | Perfect-Square Trinomials and Differences of Squares |

443
(9)

| | |
| --- | --- |
| | Sums or Differences of Cubes |

452
(5)

| | |
| --- | --- |
| | Factoring: A General Strategy |

457
(7)

| | |
| --- | --- |
| | Applications of Polynomial Equations |

464
(20)
477
(2)
479
(2)

| | |
| --- | --- |
| | Cumulative Review: Chapters 1-6 |

481
(3)

| | |
| --- | --- |
| | Rational Expressions, Equations, and Functions |

| | |
| --- | --- |
| | Rational Expressions and Functions |

484
(13)

| | |
| --- | --- |
| | Multiplication and Division |

497
(7)

| | |
| --- | --- |
| | Addition, Subtraction, and Least Common Denominators |

504
(10)

| | |
| --- | --- |
| | Addition and Subtraction with Unlike Denominators |

514
(9)

| | |
| --- | --- |
| | Complex Rational Expressions |

523
(11)
534
(7)

| | |
| --- | --- |
| | Applications Using Rational Equations and Proportions |

541
(15)

| | |
| --- | --- |
| | Formulas, Applications, and Variation |

556
(22)
572
(3)
575
(3)

| | |
| --- | --- |
| | Systems of Linear Equations and Problem Solving |

| | |
| --- | --- |
| | Systems of Equations in Two Variables |

578
(14)

| | |
| --- | --- |
| | Solving by Substitution or Elimination |

592
(9)

| | |
| --- | --- |
| | Solving Applications: Systems of Two Equations |

601
(14)

| | |
| --- | --- |
| | Systems of Equations in Three Variables |

615
(8)

| | |
| --- | --- |
| | Solving Applications: Systems of Three Equations |

623
(6)

| | |
| --- | --- |
| | Elimination Using Matrices |

629
(7)

| | |
| --- | --- |
| | Determinants and Cramer's Rule |

636
(6)

| | |
| --- | --- |
| | Business and Economics Applications |

642
(9)

| | |
| --- | --- |
| | Linear Inequalities in Two Variables |

651
(17)
663
(3)
666
(2)

| | |
| --- | --- |
| | Exponents and Radical Functions |

| | |
| --- | --- |
| | Radical Expressions, Functions, and Models |

668
(14)

| | |
| --- | --- |
| | Rational Numbers as Exponents |

682
(8)

| | |
| --- | --- |
| | Multiplying Radical Expressions |

690
(8)

| | |
| --- | --- |
| | Dividing Radical Expressions |

698
(6)

| | |
| --- | --- |
| | Expressions Containing Several Radical Terms |

704
(7)

| | |
| --- | --- |
| | Solving Radical Equations |

711
(10)
721
(8)
729
(17)
737
(4)
741
(1)

| | |
| --- | --- |
| | Cumulative Review: Chapters 1-9 |

742
(4)

| | |
| --- | --- |
| | Quadratic Functions and Equations |

746
(13)
759
(7)

| | |
| --- | --- |
| | Applications Involving Quadratic Equations |

766
(8)

| | |
| --- | --- |
| | Studying Solutions of Quadratic Equations |

774
(4)

| | |
| --- | --- |
| | Equations Reducible to Quadratic |

778
(7)

| | |
| --- | --- |
| | Quadratic Functions and Their Graphs |

785
(9)

| | |
| --- | --- |
| | More About Graphing Quadratic Functions |

794
(8)

| | |
| --- | --- |
| | Problem Solving and Quadratic Functions |

802
(15)

| | |
| --- | --- |
| | Polynomial and Rational Inequalities |

817
(17)
826
(4)
830
(4)

| | |
| --- | --- |
| | Exponential and Logarithmic Functions |

| | |
| --- | --- |
| | Composite and Inverse Functions |

834
(16)
850
(10)
860
(9)

| | |
| --- | --- |
| | Properties of Logarithmic Functions |

869
(8)

| | |
| --- | --- |
| | Natural Logarithms and Changing Bases |

877
(7)

| | |
| --- | --- |
| | Solving Exponential and Logarithmic Equations |

884
(8)

| | |
| --- | --- |
| | Applications of Exponential and Logarithmic Functions |

892
(26)
912
(3)
915
(3)

| | |
| --- | --- |
| | Conic Sections: Parabolas and Circles |

918
(11)
929
(8)

| | |
| --- | --- |
| | Conic Sections: Hyperbolas |

937
(10)

| | |
| --- | --- |
| | Nonlinear Systems of Equations |

947
(17)
956
(2)
958
(1)

| | |
| --- | --- |
| | Cumulative Review: Chapters 1-12 |

958
(6)

| | |
| --- | --- |
| | Sequences, Series, and Probability |

964
(9)

| | |
| --- | --- |
| | Arithmetic Sequences and Series |

973
(10)

| | |
| --- | --- |
| | Geometric Sequences and Series |

983
(11)
994
(9)
1003
(15)
1009
(3)
1012
(1)

| | |
| --- | --- |
| | Cumulative Review: Chapters 1-13 |

1013
(5)

| | |
| --- | --- |
| | Elementary Algebra Review |

| | |
| --- | --- |
| | Introduction to Algebraic Expressions |

1018
(8)

| | |
| --- | --- |
| | Equations, Inequalities, and Problem Solving |

1026
(11)

| | |
| --- | --- |
| | Introduction to Graphing and Functions |

1037
(10)

| | |
| --- | --- |
| | Linear Equations, Inequalities, and Graphs |

1047
(9)
1056
(9)

| | |
| --- | --- |
| | Polynomials and Factoring |

1065
Answers
1
(1)
Index
1
(12)
Photo Credits
13
Index of Applications
Index of Calculator References
Videotape and CD Index