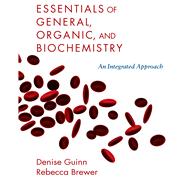 Includes 2-weeks free access to
step-by-step solutions for this book.
Step-by-Step solutions are actual worked out problems to the questions at the end of each chapter that help you understand your homework and study for your exams. Chegg and eCampus are providing you two weeks absolutely free. 81% of students said using Step-by-Step solutions prepared them for their exams.
List Price: $191.70
Hurry!
Only one copy
in stock at this price.
In Stock Usually Ships in 24 Hours.
Usually Ships in 7-10 Business Days


More New and Used
from Private Sellers
Questions About This Book?
Why should I rent this book?
Renting is easy, fast, and cheap! Renting from eCampus.com can save you hundreds of dollars compared to the cost of new or used books each semester. At the end of the semester, simply ship the book back to us with a free UPS shipping label! No need to worry about selling it back.
How do rental returns work?
Returning books is as easy as possible. As your rental due date approaches, we will email you several courtesy reminders. When you are ready to return, you can print a free UPS shipping label from our website at any time. Then, just return the book to your UPS driver or any staffed UPS location. You can even use the same box we shipped it in!
What version or edition is this?
This is the 1st edition with a publication date of 9/15/2009.
What is included with this book?
The New copy of this book will include any supplemental materials advertised. Please check the title of the book to determine if it should include any CDs, lab manuals, study guides, etc.
The Used copy of this book is not guaranteed to inclue any supplemental materials. Typically, only the book itself is included.
The Rental copy of this book is not guaranteed to include any supplemental materials. You may receive a brand new copy, but typically, only the book itself.
Summary
Teaching all of the necessary concepts within the constraints of a one-term chemistry course can be challenging. Authors Denise Guinn and Rebecca Brewer have drawn on their 14 years of experience with the one-term course to write a textbook that incorporates biochemistry and organic chemistry throughout each chapter, emphasizes cases related to allied health, and provides students with the practical quantitative skills they will need in their professional lives. Essentials of General, Organic, and Biochemistrycaptures student interest from day one, with a focus on attention-getting applications relevant to health care professionals and as much pertinent chemistry as is reasonably possible in a one term course. Students value their experience with chemistry, getting a true sense of just how relevant it is to their chosen profession.
Table of Contents
Chapter One: Measurement , Atoms, and the Periodic Table
What Happens When You Don't Get Enough Iron?
1.1 Measurement and the Metric System
1.2 The Structure of the Atom
1.3 Elements
1.4 The Periodic Table of the Elements
Chemistry in Medicine: The Micronutrients
The Model Tool 1.1: The Building Block Elements
Extension Topic 1.1: Converting Between Units of Moles and Mass of an Element
Chapter Two: Ionic and Covalent Compounds
What is in Your Morning Coffee?
2.1 Ionic Compounds
2.2 Covalent Molecules
2.3 Writing Lewis Dot Structures
2.5 Molecular Mass, Formula Mass, and Molar Mass
Chemistry in Medicine: Blood Chemistry and the Diagnosis of Disease
The Model Tool 2.1: Covalent Bonds in Molecules
Extension Topic 2.1: Converting Between Moles and Mass
Chapter Three: Molecular Shape and Intermolecular Forces
Breast Cancer and the Shapes of Molecules
3.1 Three Dimensional Shapes of Molecules
3.2 Polar Covalent Bonds and Polar Molecules
3.3 Intermolecular Forces of Attraction
Chemistry in Medicine: The Estrogen Receptor and Hormone Therapy in the Treatment of Breast Cancer
The Model Tool 3.1: The Linear Geometry
The Model Tool 3.2: The Trigonal Planar Geometry
The Model Tool 3.3: The Tetrahedral Geometry
The Model Tool 3.4: The Trigonal Pyramidal Geometry
The Model Tool 3.5: The Bent Geometry
The Model Tool 3.6: Larger Molecule Shapes
Chapter Four: States of Matter
Diver Rescue: "The Bends"
4.1 States of Matter
4.2 Energy
4.3 Changes of State
4.5 Gases
Chemistry in Medicine: Hyperbaric Oxygen Therapy
Chapter Five: Solutions, Col loids, and Membranes
Kidney Disease
5.1 Mixtures and Solutions
5.2 Concentration of Solutions
5.3 Colloids and Suspensions
5.4 Processes that Maintain Biochemical Balance in Your Body
Chemistry in Medicine: Kidney Dialysis
Extension Topic 5.1: Converting between Different Concentration Units
Chapter Six: Organic Chemist ry Part I : Hydrocarbons and Structure
The Effects of Anabolic Steroids on the Body
6.1 Hydrocarbons
6.2 Alkanes
6.3 Alkene
6.4 Alkynes
6.5 Aromatic Hydrocarbons
Chemistry in Medicine
The Model Tool 6.1: Alkane Conformations
The Model Tool 6.2: Structural Isomers
The Model Tool 6.3: Alkanes and Cycloalkanes
The Model Tool 6.4: Geometric Isomers
The Model Tool 6.5: Benzene and Substituted Benzenes
Extension Topic 6.1: More on Naming Branched Chain Hydrocarbons
Extension Topic 6.2: Naming Cycloalkenes
Chapter Seven: Organic Chemistry Part I I : Functional Groups and Stereochemistry
Pain and the Opioid Analgesics
7.1 Carbon-Heteroatoms Single Bond Functonal Groups
7.2 C=O Containing Functional Groups
7.3 P=O Containing Functional Groups
7.4 Stereochemistry
Chemistry in Medicine: Schizophrenia and Parkinson's Disease: The Role of Dopamine
The Model Tool 7.1: Alcohols and Ethers
The Model Tool 7.2: Amines
The Model Tool 7.3: The Carbonyl Group
The Model Tool 7.4: Enantiomers
The Model Tool 7.5: The Fischer Projection
Extension Topic 7.1: Assigning the IUPAC Name for an Amine
Extension Topic 7.2: Assigning the IUPAC Name for an Ester
Chapter Eight : Chemical Reactions, Energy, and Kinetics
Energy, Nutrition, and World Hunger
8.1 The Chemical Equation
8.2 Energy and Chemical Reactions
8.3 Kinetics: Reaction Rates
Chemistry in Medicine: Critical Needs for Human Calorimetry in Medicine
Model Tool 8.1: Balancing a Chemical Equation
Extension Topic 8.1: Reaction Stoichiometry
Chapter Nine: Acid, Bases, pH, and Buffers
Is your Garage a Safe Place for Your Pet?
9.1 Acids and Bases: Structure and definition
9.2 pH
9.3 Equilibrium
9.4 Acids and Bases: Strengths and Properties
9.5 Buffers
Chemistry in Medicine: Why Some Drugs Cannot be Administered Orally: The Issue of pH
The Model Tool 9.1: Equilibrium of a Weak Base
Chapter Ten: Reactions of Organic Functional Groups in Biochemistry
How Does Your Body Handle Alcoholic Beverages?
10.1 Oxidation-Reduction Reactions
10.2 Hydration-Dehydration Reactions
10.3 Acyl Group Transfer Reactions
10.4 Phosphoryl Group Transfer Reactions
10.5 The Role of the Coenzymes NADH and FADH2 in Biochemical Reactions
10.6 Recognizing Reactions in the Citric Acid Cycle
Chemistry in Medicine: Vitamins and Health
Model Tool 10.1: Acyl Transfer Reactions
Chapter Eleven: Proteins: Structure and Function
One Wrong Amino Acid: Sickle Cell Anemia
11.1 Amino Acids
11.2 Peptides
11.3 Proteins
11.4 Functions of Proteins: Enzymes
11.5 Metabolism of Proteins
Chemistry in Medicine: ACE Inhibitors—A Treatment for Hypertension
The Model Tool 11.1: A dipeptide
Chapter Twelve: Carbohydrates: Structure and Function
Blood Sugar—What Happens When it Gets Too High or Too Low?
12.1 Carbohydrate Structure
12.2 Carbohydrates Catabolism
12.3 Oligosaccharides as Cell Markers
Chemistry in Medicine: The Role of Glycogen in Exercise and Metabolism
The Model Tool 12.1: Glucose
The Model Tool 12.2: Maltose
Chapter Thirteen: Lipids: Structure and Function
Good Fats…Bad Fats…Trans Fats…What Does it all Mean?
13.1 Triglycerides: Fat Storage Lipids
13.2 Fatty Acid Catabolism
13.3 Membrane Lipids
13.4 Eicosanoids
13.5 Cholesterol and Other Steroid Hormones
Chemistry in Medicine: Cholesterol and Cardiovascular Disease
Chapter Fourteen: Metabol ism and Bioenergetics
The Role of Physical Activity in Weight Loss
14.1 The Key Molecules of Metabolism
14.2 The Citric Acid Cycle
14.3 The Electron Transport Chain and Oxidative Phosphorylation
14.4 Free Energy and Entropy in Bioenergetics
Chemistry in Medicine: Phenylketonuria
Chapter Fifteen: DNA and RNA
Gene Mutations and Disease
15.1 Parts of a Nucleotide and Nucleic Acids
15.2 DNA
15.3 RNA and Protein Synthesis
Chemistry in Medicine: Viral Nucleic Acids: the Case of HIV/AIDS
Chapter Sixteen: Nuclear Chemistry and Medicine
Diagnosing and Treating Cancer: The Powerful Role of Nuclear Chemistry
16.1 Radioisotopes and Nuclear Reactions
16.2 Biological Effects of Nuclear Radiation
16.3 Diagnosis of Medical Conditions
Chemistry in Medicine: Treating Cancer using Radiation