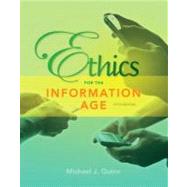 Questions About This Book?
Why should I rent this book?
Renting is easy, fast, and cheap! Renting from eCampus.com can save you hundreds of dollars compared to the cost of new or used books each semester. At the end of the semester, simply ship the book back to us with a free UPS shipping label! No need to worry about selling it back.
How do rental returns work?
Returning books is as easy as possible. As your rental due date approaches, we will email you several courtesy reminders. When you are ready to return, you can print a free UPS shipping label from our website at any time. Then, just return the book to your UPS driver or any staffed UPS location. You can even use the same box we shipped it in!
What version or edition is this?
This is the 5th edition with a publication date of 2/24/2012.
What is included with this book?
The Used copy of this book is not guaranteed to include any supplemental materials. Typically, only the book itself is included.
The Rental copy of this book is not guaranteed to include any supplemental materials. You may receive a brand new copy, but typically, only the book itself.
The eBook copy of this book is not guaranteed to include any supplemental materials. Typically only the book itself is included.
Summary
This book is appropriate for any standalone "computers and society" or "computer ethics" course offered by a computer science, business, or philosophy department, as well as special "modules" in any advanced CS course. In an era where information technology changes constantly, a thoughtful response to these rapid changes requires a basic understanding of IT history, an awareness of current issues, and a familiarity with ethics. Ethics for the Information Ageis unique in its balanced coverage of ethical theories used to analyze problems encountered by computer professionals in today's environment. By presenting provocative issues such as social networking, government surveillance, and intellectual property from all points of view, this market-leading text challenges students to think critically and draw their own conclusions, which ultimately prepares them to become responsible, ethical users of future technologies.
Author Biography
Michael J. Quinn is the author of the first four editions of Ethics for the Information Age. He is Dean of the College of Science and Engineering at Seattle University. He did his graduate work at University of Wisconsin - Madison and received his PhD at Washington State University. Previously, he was a professor of computer science at Oregon State University where he taught Social and Ethical Issues in Computer Science among other computer science courses.
Table of Contents


Preface xix
1 Catalysts for Change 1
1.1 Introduction 1
1.2 Milestones in Computing 6
1.2.1 Aids to Manual Calculating 6
1.2.2 Mechanical Calculators 8
1.2.3 Cash Register 11
1.2.4 Punched Card Tabulation 12
1.2.5 Precursors of Commercial Computers 14
1.2.6 First Commercial Computers 16
1.2.7 Programming Languages and Time-Sharing 18
1.2.8 Transistor and Integrated Circuit 20
1.2.9 IBM System/360 21
1.2.10 Microprocessor 22
1.2.11 Personal Computer 24
1.3 Milestones in Networking 28
1.3.1 Electricity and Electromagnetism 29
1.3.2 Telegraph 30
1.3.3 Telephone 31
1.3.4 Typewriter and Teletype 33
1.3.5 Radio 34
1.3.6 Television 36
1.3.7 Remote Computing 37
1.3.8 ARPANET 38
1.3.9 Email 40
1.3.10 Internet 40
1.3.11 NSFNET 40
1.3.12 Broadband 41
1.4 Milestones in Information Storage and Retrieval 42
1.4.1 Codex 42
1.4.2 Gutenberg's Printing Press 43
1.4.3 Newspapers 43
1.4.4 Hypertext 44
1.4.5 Graphical User Interface 45
1.4.6 Single-Computer Hypertext Systems 47
1.4.7 Networked Hypertext: World Wide Web 48
1.4.8 Search Engines 49
1.5 Information Technology Issues 50
Summary 53
Review Questions 56
Discussion Questions 57
In-Class Exercises 58
Further Reading 58
References 59
An Interview with Dalton Conley 63
2 Introduction to Ethics 65
2.1 Introduction 65
2.1.1 Dening Terms 67
2.1.2 Four Scenarios 69
2.1.3 Overview of Ethical Theories 73
2.2 Subjective Relativism 74
2.2.1 The Case for Subjective Relativism 75
2.2.2 The Case against Subjective Relativism 75
2.3 Cultural Relativism 77
2.3.1 The Case for Cultural Relativism 78
2.3.2 The Case against Cultural Relativism 79
2.4 Divine Command Theory 82
2.4.1 The Case for the Divine Command Theory 84
2.4.2 The Case against the Divine Command Theory 84
2.5 Ethical Egoism 86
2.5.1 The Case for Ethical Egoism 87
2.5.2 The Case against Ethical Egoism 88
2.6 Kantianism 90
2.6.1 Good Will and the Categorical Imperative 90
2.6.2 Evaluating a Scenario Using Kantianism 93
2.6.3 The Case for Kantianism 95
2.6.4 The Case against Kantianism 95
2.7 Act Utilitarianism 97
2.7.1 Principle of Utility 97
2.7.2 Evaluating a Scenario Using Act Utilitarianism 99
2.7.3 The Case for Act Utilitarianism 101
2.7.4 The Case against Act Utilitarianism 101
2.8 Rule Utilitarianism 104
2.8.1 Basis of Rule Utilitarianism 104
2.8.2 Evaluating a Scenario Using Rule Utilitarianism 105
2.8.3 The Case for Rule Utilitarianism 106
2.8.4 The Case against Utilitarianism in General 108
2.9 Social Contract Theory 109
2.9.1 The Social Contract 109
2.9.2 Rawls's Theory of Justice 112
2.9.3 Evaluating a Scenario Using Social Contract Theory 114
2.9.4 The Case for Social Contract Theory 116
2.9.5 The Case against Social Contract Theory 118
2.10 Comparing Workable Ethical Theories 120
2.11 Morality of Breaking the Law 121
2.11.1 Social Contract Theory Perspective 122
2.11.2 Kantian Perspective 123
2.11.3 Rule Utilitarian Perspective 124
2.11.4 Act Utilitarian Perspective 124
2.11.5 Conclusion 125
Summary 125
Review Questions 129
Discussion Questions 130
In-Class Exercises 131
Further Reading 131
References 132
An Interview with James Moor 135
3 Networked Communications 139
3.1 Introduction 139
3.2 Email and Spam 142
3.2.1 How Email Works 142
3.2.2 The Spam Epidemic 142
3.2.3 Need for Social-Technical Solutions 146
3.2.4 Case Study: Ann the Acme Accountant 146
3.3 The World Wide Web 149
3.3.1 Attributes of the Web 149
3.3.2 How We Use the Web 150
3.3.3 Twitter 154
3.3.4 Too Much Governmental Control or Too Little? 155
3.4 Censorship 158
3.4.1 Direct Censorship 159
3.4.2 Self-Censorship 159
3.4.3 Challenges Posed by the Internet 160
3.4.4 Ethical Perspectives on Censorship 161
3.5 Freedom of Expression 163
3.5.1 History 163
3.5.2 Freedom of Expression Not an Absolute Right 165
3.5.3 FCC v. Pacica Foundation et al. 165
3.5.4 Case Study: Kate's Blog 167
3.6 Children and Inappropriate Content 170
3.6.1 Web Filters 170
3.6.2 Child Internet Protection Act 171
3.6.3 Ethical Evaluations of CIPA 172
3.6.4 Sexting 175
3.7 Breaking Trust on the Internet 177
3.7.1 Identity Theft 177
3.7.2 Chat-Room Predators 179
3.7.3 Ethical Evaluations of Police \Sting" Operations 181
3.7.4 False Information 183
3.7.5 Cyberbullying 184
3.8 Internet Addiction 187
3.8.1 Is Internet Addiction Real? 187
3.8.2 Contributing Factors 190
3.8.3 Ethical Evaluation of Internet Addiction 190
Summary 192
Review Questions 194
Discussion Questions 195
In-Class Exercises 197
Further Reading 199
References 199
An Interview with Michael Liebhold 205
4 Intellectual Property 207
4.1 Introduction 207
4.2 Intellectual Property Rights 209
4.2.1 What Is Intellectual Property? 209
4.2.2 Property Rights 210
4.2.3 Extending the Argument to Intellectual Property 211
4.2.4 Benefits of Intellectual Property Protection 214
4.2.5 Limits to Intellectual Property Protection 215
4.3 Protecting Intellectual Property 217
4.3.1 Trade Secrets 217
4.3.2 Trademarks and Service Marks 219
4.3.3 Patents 220
4.3.4 Copyrights 221
4.4 Fair Use 227
4.4.1 Sony v. Universal City Studios 229
4.4.2 Digital Recording Technology 230
4.4.3 Audio Home Recording Act of 1992 232
4.4.4 RIAA v. Diamond Multimedia Systems Inc. 232
4.4.5 Kelly v. Arriba Soft Corporation 233
4.4.6 Google Books 234
4.5 New Restrictions on Use 236
4.5.1 Digital Millennium Copyright Act 237
4.5.2 Digital Rights Management 238
4.5.3 Secure Digital Music Initiative 238
4.5.4 Sony BMG Music Entertainment Rootkit 239
4.5.5 Encrypting DVDs 240
4.5.6 Foiling HD-DVD Encryption 241
4.5.7 Criticisms of Digital Rights Management 242
4.5.8 Online Music Stores Drop Digital Rights Management 243
4.6 Peer-to-Peer Networks 244
4.6.1 Napster 244
4.6.2 FastTrack 245
4.6.3 BitTorrent 245
4.6.4 RIAA Lawsuits 247
4.6.5 MGM v. Grokster 249
4.6.6 Legal Action Against The Pirate Bay 251
4.6.7 Legal Music Services on the Internet 252
4.7 Protections for Software 253
4.7.1 Software Copyrights 253
4.7.2 Violations of Software Copyrights 254
4.7.3 Software Patents 255
4.7.4 Safe Software Development 257
4.8 Open-Source Software 258
4.8.1 Consequences of Proprietary Software 259
4.8.2 \Open Source" Definition 260
4.8.3 Beneficial Consequences of Open-Source Software 261
4.8.4 Examples of Open-Source Software 262
4.8.5 The GNU Project and Linux 263
4.8.6 Impact of Open-Source Software 264
4.8.7 Critique of the Open-Source Software Movement 265
4.9 Legitimacy of Intellectual Property Protection for Software 266
4.9.1 Rights-Based Analysis 267
4.9.2 Utilitarian Analysis 268
4.9.3 Conclusion 270
4.10 Creative Commons 270
Summary 274
Review Questions 278
Discussion Questions 279
In-Class Exercises 280
Further Reading 280
References 281
An Interview with New Interviewee 1 287
5 Information Privacy 289
5.1 Introduction 289
5.2 Perspectives on Privacy 291
5.2.1 Defining Privacy 291
5.2.2 Harms and Benefits of Privacy 292
5.2.3 Is There a Natural Right to Privacy? 296
5.2.4 Privacy and Trust 300
5.2.5 Case Study 302
5.3 Information Disclosures 304
5.3.1 Facebook Tags 306
5.3.2 Enhanced 911 Services 307
5.3.3 Rewards or Loyalty Programs 307
5.3.4 Body Scanners 308
5.3.5 RFID Tags 309
5.3.6 Implanted Chips 311
5.3.7 OnStar 311
5.3.8 Automobile \Black Boxes" 312
5.3.9 Medical Records 312
5.3.10 Digital Video Recorders 313
5.3.11 Cookies and Flash Cookies 313
5.4 Data Mining 314
5.4.1 Data Mining Defined 314
5.4.2 Opt-in Versus Opt-out Policies 316
5.4.3 Examples of Data Mining 318
5.4.4 Organizations Push the Boundaries 320
5.4.5 Social Network Analysis 322
Summary 323
Review Questions 325
Discussion Questions 326
In-class Exercises 328
Further Reading and Viewing 328
References 329
An Interview with New Interviewee 2 333
6 Privacy and the Government 335
6.1 Introduction 335
6.2 U.S. Legislation Restricting Information Collection 337
6.2.1 Employee Polygraph Protection Act 338
6.2.2 Children's Online Privacy Protection Act 338
6.2.3 Genetic Information Nondiscrimination Act 338
6.3 Information Collection by the Government 339
6.3.1 Census Records 339
6.3.2 Internal Revenue Service Records 341
6.3.3 FBI National Crime Information Center 2000 341
6.3.4 OneDOJ Database 343
6.3.5 Closed-circuit Television Cameras 344
6.4 Covert Government Surveillance 345
6.4.1 Wiretaps and Bugs 346
6.4.2 Operation Shamrock 349
6.4.3 Carnivore Surveillance System 351
6.4.4 Covert Activities after 9/11 351
6.5 U.S. Legislation Authorizing Wiretapping 353
6.5.1 Title III 353
6.5.2 Electronic Communications Privacy Act 354
6.5.3 Stored Communications Act 354
6.5.4 Communications Assistance for Law Enforcement Act 355
6.6 USA PATRIOT Act 356
6.6.1 Provisions of the Patriot Act 356
6.6.2 National Security Letters 358
6.6.3 Responses to the Patriot Act 359
6.6.4 Successes and Failures 361
6.6.5 Patriot Act Renewal 363
6.7 Regulation of Public and Private Databases 363
6.7.1 Code of Fair Information Practices 363
6.7.2 Privacy Act of 1974 365
6.7.3 Fair Credit Reporting Act 366
6.7.4 Fair and Accurate Credit Transactions Act 367
6.7.5 Financial Services Modernization Act 367
6.8 Data Mining by the Government 367
6.8.1 Internal Revenue Service Audits 368
6.8.2 Syndromic Surveillance Systems 368
6.8.3 Telecommunications Records Database 369
6.9 National Identification Card 369
6.9.1 History and Role of the Social Security Number 369
6.9.2 Debate over a National ID Card 371
6.9.3 The REAL ID Act 373
6.10 Information Dissemination 375
6.10.1 Legislation to Restrict Information Dissemination 375
6.10.2 Examples of Information Dissemination 376
6.11 Invasion 378
6.11.1 Government Actions to Prevent Invasion 378
6.11.2 Invasive Government Actions 379
Summary 381
Review Questions 383
Discussion Questions 384
In-class Exercises 385
Further Reading and Viewing 385
References 386
An Interview with Jerry Berman 391
7 Computer and Network Security 395
7.1 Introduction 395
7.2 Hacking 396
7.2.1 Hackers, Past and Present 396
7.2.2 Penalties for Hacking 397
7.2.3 Selected Hacking Incidents 398
7.2.4 Case Study: Firesheep 399
7.3 Malware 402
7.3.1 Viruses and Worms 402
7.3.2 The Internet Worm 406
7.3.3 Other Notable Worms 410
7.3.4 Cross-site Scripting 412
7.3.5 Drive-by Downloads 412
7.3.6 Trojan Horses and Backdoor Trojans 412
7.3.7 Rootkits 413
7.3.8 Spyware and Adware 413
7.3.9 Bots and Botnets 414
7.3.10 Defensive Measures 414
7.4 Cyber Crime and Cyber Attacks 415
7.4.1 Types of Attack 416
7.4.2 Cyber Crime 417
7.4.3 Politically Motivated Cyber Attacks 419
7.5 Online Voting 424
7.5.1 Motivation for Online Voting 424
7.5.2 Proposals 425
7.5.3 Ethical Evaluation 426
Summary 430
Review Questions 431
Discussion Questions 432
In-Class Exercises 433
Further Reading 434
References 434
An Interview with Matt Bishop 439
8 Computer Reliability 443
8.1 Introduction 443
8.2 Data-Entry or Data-Retrieval Errors 445
8.2.1 Disfranchised Voters 445
8.2.2 False Arrests 445
8.2.3 Analysis: Accuracy of NCIC Records 446
8.3 Software and Billing Errors 447
8.3.1 Errors Leading to System Malfunctions 447
8.3.2 Errors Leading to System Failures 448
8.3.3 Analysis: E-Retailer Posts Wrong Price, Refuses to Deliver 450
8.4 Notable Software System Failures 452
8.4.1 Patriot Missile 453
8.4.2 Ariane 5 454
8.4.3 AT&T Long-Distance Network 455
8.4.4 Robot Missions to Mars 457
8.4.5 Denver International Airport 458
8.4.6 Tokyo Stock Exchange 460
8.4.7 Direct Recording Electronic Voting Machines 461
8.5 Therac-25 465
8.5.1 Genesis of the Therac-25 466
8.5.2 Chronology of Accidents and AECL Responses 467
8.5.3 Software Errors 470
8.5.4 Postmortem 473
8.5.5 Moral Responsibility of the Therac-25 Team 474
8.5.6 Postscript 475
8.6 Computer Simulations 475
8.6.1 Uses of Simulation 475
8.6.2 Validating Simulations 477
8.7 Software Engineering 479
8.7.1 Specification 480
8.7.2 Development 480
8.7.3 Validation 482
8.7.4 Software Quality Is Improving 483
8.8 Software Warranties 484
8.8.1 Shrinkwrap Warranties 484
8.8.2 Are Software Warranties Enforceable? 486
8.8.3 Moral Responsibility of Software Manufacturers 489
Summary 491
Review Questions 494
Discussion Questions 495
In-class Exercises 496
Further Reading/Viewing 497
References 498
An Interview with Avi Rubin 501
9 Professional Ethics 503
9.1 Introduction 503
9.2 Are Computer Experts Professionals? 504
9.2.1 Characteristics of a Profession 504
9.2.2 Certified Public Accountants 506
9.2.3 Computer-Related Careers 507
9.3 Software Engineering Code of Ethics 509
9.3.1 Preamble 509
9.3.2 Principles 511
9.4 Analysis of the Code 520
9.4.1 Preamble 520
9.4.2 Virtue Ethics 521
9.4.3 Alternative List of Fundamental Principles 524
9.5 Case Studies 526
9.5.1 Software Recommendation 527
9.5.2 Child Pornography 529
9.5.3 Anti-Worm 530
9.5.4 Consulting Opportunity 533
9.6 Whistleblowing 536
9.6.1 Morton Thiokol/NASA 537
9.6.2 Hughes Aircraft 539
9.6.3 U.S. Legislation Related to Whistleblowing 541
9.6.4 Morality of Whistleblowing 542
Summary 548
Review Questions 550
Discussion Questions 551
In-class Exercises 552
Further Reading 553
References 554
An Interview with Paul Axtell 557
10 Work and Wealth 561
10.1 Introduction 561
10.2 Automation and Unemployment 563
10.2.1 Automation and Job Destruction 563
10.2.2 Automation and Job Creation 566
10.2.3 E ects of Increase in Productivity 567
10.2.4 Rise of the Robots? 569
10.3 Workplace Changes 574
10.3.1 Organizational Changes 574
10.3.2 Telework 576
10.3.3 Temporary Work 579
10.3.4 Monitoring 579
10.3.5 Multinational Teams 581
10.4 Globalization 582
10.4.1 Arguments for Globalization 582
10.4.2 Arguments against Globalization 584
10.4.3 Dot-Com Bust Increases IT Sector Unemployment 585
10.4.4 Foreign Workers in the American IT Industry 585
10.4.5 Foreign Competition 587
10.5 The Digital Divide 589
10.5.1 Evidence of the Digital Divide 589
10.5.2 Models of Technological Di usion 591
10.5.3 Critiques of the Digital Divide 593
10.5.4 Net Neutrality 595
10.6 The \Winner-Take-All Society" 596
10.6.1 The Winner-Take-All Phenomenon 596
10.6.2 Harmful E ects of Winner-Take-All 598
10.6.3 Reducing Winner-Take-All E ects 601
Summary 601
Review Questions 604
Discussion Questions 604
In-class Exercises 605
Further Reading 607
References 607
An Interview with New Interviewee 3 611
Appendix A: Plagiarism 613
Consequences of Plagiarism 613
Types of Plagiarism 614
Guidelines for Citing Sources 614
How to Avoid Plagiarism 614
Misuse of Sources 615
Additional Information 615
References 615
Index 617