Note: Supplemental materials are not guaranteed with Rental or Used book purchases.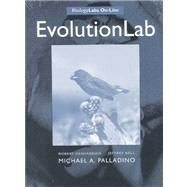 Summary
Demonstrates adaption by natural selection. A lab manual and password is included with every student copy of the text.
Table of Contents
Biology: Exploring Life
The Life of The Cell
The Chemical Basis of Life
The Molecules of Cells
A Tour of the Cell
The Working Cell
How Cells Harvest Chemical Energy
Photosynthesis: Using Light to Make Food
Cellular Reproduction and Genetics
The Cellular Basis of Reproduction and Inheritance
Patterns of Inheritance
Molecular Biology of the Gene
The Control of Gene Expression
DNA Technology and the Human Genome
Concepts of Evolution
How Populations Evolve
The Origin of the Species
Tracing Evolutionary History
The Evolution of Biological Diversity
The Origin and Evolution of Microbial Life: Prokaryotes and Protists
Plants, Fungi, and the Colonization of Land
The Evolution of Animal Diversity
Human Evolution
Animals: Form and Function
Unifying Concepts of Animal Structure and Function
Nutrition and Digestion
Gas Exchange
Circulation
The Body's Defenses
Control of the Internal Environment
Chemical Regulation
Reproduction and Embryonic Development
Nervous Systems
The Senses
How Animals Move
Plants: Form and Function
Plant Structure, Reproduction, & Development
Plant Nutrition & Transport
Control Systems in Plants
Ecology
The Biosphere: An Introduction to Earth's Diverse Environments
Behavioral Ecology
Population Dynamics
Communities and Ecosystems
Conservation Biology
Table of Contents provided by Publisher. All Rights Reserved.