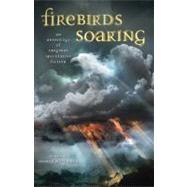 Summary
This third anthology of 19 remarkable original stories by some of today's finest writers of fantasy and science fiction includes contributions by such authors as Nancy Farmer, Ellen Klages, Margo Lanagan, and Jane Yolen.
Author Biography
Sharyn November (www.sharyn.org) is the Editorial Director of Firebird. She lives outside of New York City.
Mike Dringenberg lives in Portland, Oregon.