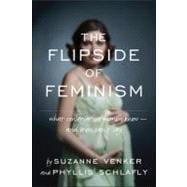 Summary
"As women have gained more freedom, more education, and more power, they have become less happy."This new finding by the National Bureau of Economic Research is alarming. But to a keen observer, it's proven evident all along. See it in the undercurrent of quiet desperation, romantic ache, interrupted empowerment, and indignant entitlement that pulsates through the feedback loop of women's magazines, books, television programs, talk shows and college studies. Enough, say Suzanne Venker and Phyllis Schlafly, an emerging leader and veteran warrior, respectively, in the Truth Liberation Movement. InWhat Conservative Women Know, Venker and Schlafly reveal that women pummeled by the Leftist ideology of false liberation and empty empowerment wallow in more depression than any bout with postpartum could inflict. And the men and children who love them are swallowed up by this sorrow. It doesn't have to be. As the authors document, women who reject the urchins of agitation and their doctrine of divide and destroy know something else. They know men aren't their enemies.
Table of Contents
A Note from the Authors
p. xi
Introduction: Conservative Trailblazers
p. 1
Brainwashed
p. 13
Feminism 101: Uncensored
p. 27
Hook-Ups and Heartache
p. 57
Why Marriage Eludes the Modern Generation
p. 71
When Mothers Work
p. 97
Pandering to the Female Left-at Your Expense
p. 125
The Expendable Male
p. 141
A New Road Map for Women
p. 167
The Ten Feminist Commandments
p. 185
Sense & Sexuality: The College Girl's Guide to Real Protection in a Hooked-Up World
p. 187
1991 NOW Resolutions
p. 191
Bibliography
p. 197
Notes
p. 205
Index
p. 219
Table of Contents provided by Ingram. All Rights Reserved.