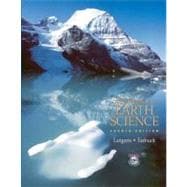 Questions About This Book?
Why should I rent this book?
Renting is easy, fast, and cheap! Renting from eCampus.com can save you hundreds of dollars compared to the cost of new or used books each semester. At the end of the semester, simply ship the book back to us with a free UPS shipping label! No need to worry about selling it back.
How do rental returns work?
Returning books is as easy as possible. As your rental due date approaches, we will email you several courtesy reminders. When you are ready to return, you can print a free UPS shipping label from our website at any time. Then, just return the book to your UPS driver or any staffed UPS location. You can even use the same box we shipped it in!
What version or edition is this?
This is the 4th edition with a publication date of 1/1/2005.
What is included with this book?
The Used copy of this book is not guaranteed to include any supplemental materials. Typically, only the book itself is included.
The Rental copy of this book is not guaranteed to include any supplemental materials. You may receive a brand new copy, but typically, only the book itself.
Summary
This highly visual, non-technical survey emphasizes broad, up-to-date coverage of basic topics and principles in geology, oceanography, meteorology, and astronomy, giving readers a sense of the observational techniques and reasoning processes that characterize the field of earth science. First-rate illustrations and a thoroughly revised narrative reflect the latest research and schools of thought.New introductory section explores the concept of Earth as a system composed of many interacting subsystems. Includes 100+ pieces of new or revised art, plus expanded discussions of minerals, stream erosion, causes of floods, landslides, glaciers, folds and faults, volcanic hazards, global warming, and severe storms. Also features n ew findings and revealing photos from the 2004 Spirit rover expedition.For anyone interested in learning more about earth science.
Table of Contents
Preface
xv
Introduction to Earth Science
1
(1)
1
(1)
2
(1)
3
(2)
4
(1)
4
(1)
4
(1)
5
(1)
5
(2)

| | |
| --- | --- |
| | Resources and Environmental Issues |

7
(1)
7
(1)
8
(1)

| | |
| --- | --- |
| | The Nature of Scientific Inquiry |

8
(3)
9
(1)
10
(1)
10
(1)
11
(3)
11
(1)
12
(1)
12
(1)
13
(1)
14
(46)

| | |
| --- | --- |
| | Minerals: Building Blocks of Rocks |

15
(18)
15
(1)

| | |
| --- | --- |
| | Minerals: The Building Blocks of Rocks |

16
(2)

| | |
| --- | --- |
| | Composition and Structure of Minerals |

18
(3)

| | |
| --- | --- |
| | How Atoms are Constructed |

19
(1)
19
(1)

| | |
| --- | --- |
| | Isotopes and Radioactive Decay |

20
(1)
21
(3)
21
(1)
22
(1)
22
(1)
22
(1)
22
(1)
23
(1)
23
(1)

| | |
| --- | --- |
| | Other Properties of Minerals |

24
(1)
24
(3)
25
(1)

| | |
| --- | --- |
| | Important Nonsilicate Minerals |

25
(2)
27
(6)
29
(1)
30
(1)
30
(1)
31
(2)

| | |
| --- | --- |
| | Rocks: Materials of the Solid Earth |

33
(27)
33
(1)

| | |
| --- | --- |
| | Earth as a System: The Rock Cycle |

34
(2)
35
(1)
36
(1)

| | |
| --- | --- |
| | Igneous Rocks: ``Formed by Fire'' |

36
(7)

| | |
| --- | --- |
| | Magma Crystallizes to Form Igneous Rocks |

37
(1)
38
(1)
39
(2)

| | |
| --- | --- |
| | How Different Igneous Rocks Form |

41
(2)

| | |
| --- | --- |
| | Weathering of Rocks to Form Sediment |

43
(3)

| | |
| --- | --- |
| | Mechanical Weathering of Rocks |

43
(1)

| | |
| --- | --- |
| | Chemical Weathering of Rocks |

44
(2)

| | |
| --- | --- |
| | Sedimentary Rocks: Compacted and Cemented Sediment |

46
(7)

| | |
| --- | --- |
| | Classifying Sedimentary Rocks |

47
(4)

| | |
| --- | --- |
| | Lithification of Sediment |

51
(1)

| | |
| --- | --- |
| | Features of Sedimentary Rocks |

52
(1)

| | |
| --- | --- |
| | Metamorphic Rocks: New Rock from Old |

53
(7)
54
(1)
54
(1)
55
(3)
58
(1)
59
(1)
59
(1)
59
(1)

| | |
| --- | --- |
| | UNIT II SCULPTURING EARTH'S SURFACE |

60
(60)

| | |
| --- | --- |
| | Landscapes Fashioned by Water |

61
(32)
61
(1)

| | |
| --- | --- |
| | Earth's External Processes |

62
(1)

| | |
| --- | --- |
| | Mass Wasting: The Work of Gravity |

62
(3)

| | |
| --- | --- |
| | Mass Wasting and Landform Development |

62
(1)

| | |
| --- | --- |
| | Controls and Triggers of Mass Wasting |

63
(2)
65
(1)
66
(2)
66
(2)

| | |
| --- | --- |
| | Changes from Upstream to Downstream |

68
(1)
68
(1)
69
(4)
69
(1)
69
(2)
71
(2)
73
(2)
73
(1)
73
(2)
75
(2)
75
(1)
75
(2)

| | |
| --- | --- |
| | Drainage Basins and Patterns |

77
(1)

| | |
| --- | --- |
| | Water Beneath the Surface |

78
(2)

| | |
| --- | --- |
| | The Importance of Groundwater |

78
(1)

| | |
| --- | --- |
| | Groundwater's Geological Roles |

79
(1)

| | |
| --- | --- |
| | Distribution and Movement of Groundwater |

80
(2)
80
(1)
81
(1)
82
(1)
82
(1)
82
(1)
83
(1)
83
(1)

| | |
| --- | --- |
| | Environmental Problems of Groundwater |

84
(3)

| | |
| --- | --- |
| | Treating Groundwater as a Nonrenewable Resource |

84
(1)

| | |
| --- | --- |
| | Land Subsidence Caused by Groundwater Withdrawal |

85
(1)

| | |
| --- | --- |
| | Groundwater Contamination |

85
(2)

| | |
| --- | --- |
| | The Geologic Work of Groundwater |

87
(6)
87
(1)
88
(1)
89
(1)
90
(1)
91
(1)
91
(2)

| | |
| --- | --- |
| | Glacial and Arid Landscapes |

93
(27)
93
(1)

| | |
| --- | --- |
| | Glaciers: A Part of Two Basic Cycles |

94
(1)
94
(1)
94
(1)
94
(1)
95
(3)

| | |
| --- | --- |
| | Observing and Measuring Movement |

95
(1)
96
(2)
98
(3)
98
(1)

| | |
| --- | --- |
| | Landforms Created by Glacial Erosion |

99
(2)
101
(4)
101
(1)

| | |
| --- | --- |
| | Moraines, Outwash Plains, and Kettles |

102
(2)

| | |
| --- | --- |
| | Drumlins, Eskers, and Kames |

104
(1)
105
(1)

| | |
| --- | --- |
| | Some Indirect Effects of Ice Age Glaciers |

106
(1)
107
(4)

| | |
| --- | --- |
| | Distribution and Causes of Dry Lands |

107
(1)

| | |
| --- | --- |
| | The Role of Water in Arid Climates |

108
(3)

| | |
| --- | --- |
| | Basin and Range: The Evolution of a Desert Landscape |

111
(1)
112
(2)

| | |
| --- | --- |
| | Deflation, Blowouts, and Desert Pavement |

113
(1)
114
(1)
114
(6)
114
(1)
114
(3)
117
(1)
118
(1)
118
(1)
118
(2)
120
(92)

| | |
| --- | --- |
| | Plate Tectonics: A Scientific Theory Unfolds |

121
(30)
121
(1)

| | |
| --- | --- |
| | Continental Drift: An Idea Before Its Time |

122
(4)

| | |
| --- | --- |
| | Evidence: The Continental Jigsaw Puzzle |

123
(1)

| | |
| --- | --- |
| | Evidence: Fossils Match Across the Sea |

123
(2)

| | |
| --- | --- |
| | Evidence: Rock Types and Structures Match |

125
(1)

| | |
| --- | --- |
| | Evidence: Ancient Climates |

125
(1)
126
(1)

| | |
| --- | --- |
| | Plate Tectonics: A Modern Version of an Old Idea |

126
(4)
127
(3)
130
(1)
130
(2)

| | |
| --- | --- |
| | Oceanic Ridges and Seafloor Spreading |

130
(1)
131
(1)
132
(5)

| | |
| --- | --- |
| | Oceanic--Continental Convergence |

134
(1)

| | |
| --- | --- |
| | Oceanic--Oceanic Convergence |

135
(1)

| | |
| --- | --- |
| | Continental-Continental Convergence |

135
(2)

| | |
| --- | --- |
| | Transform Fault Boundaries |

137
(1)

| | |
| --- | --- |
| | Testing the Plate Tectonics Model |

138
(6)
138
(1)
139
(1)
140
(4)
144
(1)

| | |
| --- | --- |
| | What Drives Plate Motions? |

145
(6)

| | |
| --- | --- |
| | Forces that Drive Plate Motion |

146
(1)

| | |
| --- | --- |
| | Models of Plate-Mantle Convection |

146
(2)
148
(1)
148
(1)
149
(1)
149
(2)

| | |
| --- | --- |
| | Restless Earth: Earthquakes, Geologic Structures, and Mountain Building |

151
(42)
151
(2)
153
(3)
153
(1)

| | |
| --- | --- |
| | Discovering the Cause of Earthquakes |

154
(1)

| | |
| --- | --- |
| | Foreshocks and Aftershocks |

154
(2)

| | |
| --- | --- |
| | Seismology: The Study of Earthquake Waves |

156
(2)
158
(1)

| | |
| --- | --- |
| | Measuring the Size of Earthquakes |

159
(3)
159
(1)
160
(2)

| | |
| --- | --- |
| | Destruction from Earthquakes |

162
(3)

| | |
| --- | --- |
| | Seismic Vibrations Damage Structures |

162
(1)
163
(1)
164
(1)

| | |
| --- | --- |
| | Landslides and Ground Subsidence |

164
(1)

| | |
| --- | --- |
| | Earth's Layered Structure |

165
(2)

| | |
| --- | --- |
| | Layers Defined by Composition |

165
(1)

| | |
| --- | --- |
| | Layers Defined by Physical Properties |

166
(1)
167
(6)
167
(1)
168
(2)
170
(3)
173
(1)

| | |
| --- | --- |
| | Mountain Building at Convergent Boundaries |

174
(19)

| | |
| --- | --- |
| | Convergence and Subducting Plates |

174
(2)
176
(1)

| | |
| --- | --- |
| | Terranes and Mountain Building |

176
(3)
179
(1)
180
(1)
181
(1)
181
(12)

| | |
| --- | --- |
| | Fires Within: Igneous Activity |

193
(19)
183
(2)

| | |
| --- | --- |
| | The Nature of Volcanic Eruptions |

185
(2)

| | |
| --- | --- |
| | Factors Affecting Viscosity |

186
(1)

| | |
| --- | --- |
| | Importance of Dissolved Gases in Magma |

186
(1)

| | |
| --- | --- |
| | What Is Extruded During Eruptions? |

187
(2)
187
(1)
188
(1)
189
(1)

| | |
| --- | --- |
| | Volcanic Structures and Eruptive Styles |

189
(6)
189
(2)
191
(1)
192
(2)
194
(1)

| | |
| --- | --- |
| | Living in the Shadow of a Composite Cone |

195
(2)

| | |
| --- | --- |
| | Nuee Ardente: A Deadly Pyroclastic Flow |

195
(1)

| | |
| --- | --- |
| | Lahars: Mudflows on Active and Inactive Cones |

196
(1)
197
(3)
197
(2)

| | |
| --- | --- |
| | Fissure Eruptions and Lava Plateaus |

199
(1)
199
(1)

| | |
| --- | --- |
| | Intrusive Igneous Activity |

200
(3)
202
(1)
202
(1)
202
(1)

| | |
| --- | --- |
| | Plate Tectonics and Igneous Activity |

203
(9)

| | |
| --- | --- |
| | Igneous Activity at Convergent Plate Boundaries |

204
(1)

| | |
| --- | --- |
| | Igneous Activity at Divergent Plate Boundaries |

205
(1)

| | |
| --- | --- |
| | Intraplate Igneous Activity |

205
(4)
209
(1)
209
(1)
210
(1)
211
(1)

| | |
| --- | --- |
| | UNIT IV DECIPHERING EARTH'S HISTORY |

212
(22)
213
(21)
213
(1)

| | |
| --- | --- |
| | Geology Needs a time Scale |

214
(1)

| | |
| --- | --- |
| | Some Historical Notes About Geology |

215
(1)
215
(1)

| | |
| --- | --- |
| | The Birth of Modern Geology |

215
(1)
215
(1)

| | |
| --- | --- |
| | Relative Dating---Key Principles |

216
(4)
216
(1)

| | |
| --- | --- |
| | Principle of Original Horizontality |

217
(1)

| | |
| --- | --- |
| | Principle of Cross-Cutting Relationships |

217
(1)
217
(1)
218
(1)

| | |
| --- | --- |
| | Using Relative Dating Principles |

219
(1)

| | |
| --- | --- |
| | Correlation of Rock Layers |

220
(1)

| | |
| --- | --- |
| | Fossils: Evidence of Past Life |

221
(3)

| | |
| --- | --- |
| | Conditions Favoring Preservation |

223
(1)
223
(1)

| | |
| --- | --- |
| | Dating with Radioactivity |

224
(5)

| | |
| --- | --- |
| | Reviewing Basic Atomic Structure |

224
(1)
225
(1)
226
(1)
226
(3)
229
(1)

| | |
| --- | --- |
| | Structure of the Time Scale |

229
(1)
229
(1)

| | |
| --- | --- |
| | Difficulties in Dating the Geologic Time Scale |

230
(4)
231
(1)
231
(1)
232
(1)
233
(1)
234
(46)

| | |
| --- | --- |
| | Oceans: The Last Frontier |

235
(20)
235
(1)
236
(1)
236
(1)

| | |
| --- | --- |
| | Comparing the Oceans to the Continents |

237
(1)
237
(1)
237
(1)
237
(1)

| | |
| --- | --- |
| | Processes Affecting Seawater Salinity |

238
(1)

| | |
| --- | --- |
| | The Ocean's Layered Structure |

238
(1)
239
(2)
239
(1)

| | |
| --- | --- |
| | Viewing the Ocean Floor from Space |

240
(1)

| | |
| --- | --- |
| | Provinces of the Ocean Floor |

241
(1)
241
(5)

| | |
| --- | --- |
| | Passive Continental Margins |

241
(4)

| | |
| --- | --- |
| | Active Continental Margins |

245
(1)
246
(1)
246
(1)
246
(1)
246
(1)
247
(1)
248
(7)

| | |
| --- | --- |
| | Types of Seafloor Sediments |

248
(1)

| | |
| --- | --- |
| | Distribution of Seafloor Sediments |

249
(1)

| | |
| --- | --- |
| | Seafloor Sediments and Climate Change |

250
(1)
251
(1)
252
(1)
252
(1)
253
(2)
255
(25)
255
(1)
256
(3)

| | |
| --- | --- |
| | Ocean Circulation Patterns |

256
(2)

| | |
| --- | --- |
| | Ocean Currents and Climate |

258
(1)
259
(1)
259
(1)
260
(2)
261
(1)
261
(1)
262
(1)

| | |
| --- | --- |
| | Beaches and Shoreline Processes |

262
(4)
263
(1)
264
(1)
265
(1)
266
(2)
266
(1)
267
(1)
268
(1)
268
(5)
270
(1)

| | |
| --- | --- |
| | Alternatives to Hard Stabilization |

271
(1)

| | |
| --- | --- |
| | Erosion Problems Along U.S. Coasts |

272
(1)
273
(1)
273
(1)
273
(1)
274
(6)
274
(1)
275
(1)
276
(1)
276
(1)
277
(1)
278
(1)
279
(1)
279
(1)
280
(100)
281
(28)
281
(1)
282
(1)

| | |
| --- | --- |
| | Composition of the Atmosphere |

283
(2)
283
(1)
283
(1)

| | |
| --- | --- |
| | Ozone Depletion---A Global Issue |

284
(1)

| | |
| --- | --- |
| | Height and Structure of the Atmosphere |

285
(1)
285
(1)
285
(1)
286
(5)
287
(1)
287
(1)
288
(1)
289
(2)

| | |
| --- | --- |
| | Mechanisms of Heat Transfer |

291
(3)
292
(1)
292
(1)
292
(2)

| | |
| --- | --- |
| | The Fate of Incoming Solar Radiation |

294
(2)

| | |
| --- | --- |
| | Reflection and Scattering |

294
(1)
295
(1)

| | |
| --- | --- |
| | Heating the Atmosphere: The Greenhouse Effect |

296
(1)
296
(3)
297
(1)

| | |
| --- | --- |
| | The Atmosphere's Response |

297
(1)

| | |
| --- | --- |
| | Some Possible Consequences |

297
(2)

| | |
| --- | --- |
| | Temperature Measurement and Data |

299
(1)

| | |
| --- | --- |
| | Why Temperatures Vary: The Controls of Temperature |

300
(3)
300
(1)
301
(1)
301
(1)
302
(1)

| | |
| --- | --- |
| | World Distribution of Temperature |

303
(6)
305
(1)
306
(1)
306
(1)
307
(2)
309
(28)
309
(1)
310
(2)
310
(2)

| | |
| --- | --- |
| | Humidity: Water Vapor in the Air |

312
(4)
312
(1)
312
(1)
312
(3)
315
(1)
315
(1)

| | |
| --- | --- |
| | The Basis of Cloud Formation: Adiabatic Cooling |

316
(1)

| | |
| --- | --- |
| | Fog and Dew vs. Cloud Formation |

316
(1)

| | |
| --- | --- |
| | Adiabatic Temperature Changes |

316
(1)

| | |
| --- | --- |
| | Adiabatic Cooling and Condensation |

316
(1)
316
(3)
317
(1)
317
(1)
317
(2)

| | |
| --- | --- |
| | Localized Convective Lifting |

319
(1)

| | |
| --- | --- |
| | The Weathermaker: Atmospheric Stability |

319
(3)
319
(3)

| | |
| --- | --- |
| | Stability and Daily Weather |

322
(1)

| | |
| --- | --- |
| | Condensation and Cloud Formation |

322
(2)
323
(1)
324
(5)
325
(3)
328
(1)
329
(8)
329
(1)
329
(2)
331
(2)
333
(1)
334
(1)
334
(1)
335
(2)
337
(18)
337
(1)

| | |
| --- | --- |
| | Understanding and Measuring Air Pressure |

338
(1)
339
(1)
340
(4)
340
(1)
340
(2)

| | |
| --- | --- |
| | Friction with Earth's Surface |

342
(2)
344
(2)

| | |
| --- | --- |
| | Cyclonic and Anticyclonic Winds |

344
(1)

| | |
| --- | --- |
| | Weather Generalizations About Highs and Lows |

344
(2)

| | |
| --- | --- |
| | General Circulation of the Atmosphere |

346
(3)

| | |
| --- | --- |
| | Circulation on a Nonrotating Earth |

346
(1)

| | |
| --- | --- |
| | Idealized Global Circulation |

347
(1)
347
(2)
349
(1)
349
(2)
349
(1)

| | |
| --- | --- |
| | Mountain and Valley Breezes |

349
(1)

| | |
| --- | --- |
| | Chinook and Santa Ana Winds |

350
(1)
351
(4)
352
(1)
352
(1)
353
(1)
353
(2)

| | |
| --- | --- |
| | Weather Patterns and Severe Weather |

355
(25)
355
(1)
356
(3)
356
(1)
357
(1)

| | |
| --- | --- |
| | Weather Associated with Air Masses |

357
(2)
359
(2)
361
(1)
361
(1)

| | |
| --- | --- |
| | Stationary Fronts and Occluded Fronts |

361
(1)

| | |
| --- | --- |
| | The Middle-Latitude Cyclone |

361
(3)

| | |
| --- | --- |
| | Idealized Weather of a Middle-Latitude Cyclone |

363
(1)

| | |
| --- | --- |
| | The Role of Airflow Aloft |

364
(1)
364
(3)
365
(1)

| | |
| --- | --- |
| | Stages of Thunderstorm Development |

365
(2)
367
(5)

| | |
| --- | --- |
| | Tornado Occurrence and Development |

367
(3)
370
(1)
371
(1)
372
(8)
372
(1)

| | |
| --- | --- |
| | Hurricane Formation and Decay |

373
(2)
375
(2)
377
(1)
378
(1)
378
(1)
379
(1)

| | |
| --- | --- |
| | UNIT VII EARTH'S PLACE IN THE UNIVERSE |

380
(57)

| | |
| --- | --- |
| | The Nature of the Solar System |

381
(34)
381
(1)
382
(2)
382
(1)
383
(1)

| | |
| --- | --- |
| | The Birth of Modern Astronomy |

384
(6)
384
(1)
385
(1)
385
(2)
387
(1)
388
(2)
390
(3)

| | |
| --- | --- |
| | The Interiors of the Planets |

391
(1)

| | |
| --- | --- |
| | The Atmospheres of the Planets |

392
(1)

| | |
| --- | --- |
| | Origin of the Solar System |

393
(2)
395
(2)
395
(2)

| | |
| --- | --- |
| | Impact Hypothesis for Moon's Origins |

397
(1)

| | |
| --- | --- |
| | The Planets: A Short Tour |

397
(10)

| | |
| --- | --- |
| | Mercury: Innermost, Hot, and Quick |

397
(1)
398
(2)
400
(2)

| | |
| --- | --- |
| | Jupiter: Lord of the Heavens |

402
(1)

| | |
| --- | --- |
| | Saturn: The Elegant Planet |

403
(2)

| | |
| --- | --- |
| | Uranus and Neptune: The Twins |

405
(1)

| | |
| --- | --- |
| | Pluto: The Outermost Planet |

406
(1)

| | |
| --- | --- |
| | Minor Members of the Solar System |

407
(8)
407
(1)
408
(2)

| | |
| --- | --- |
| | Meteoroids: Visitors to Earth |

410
(1)
411
(1)
412
(1)
412
(1)
413
(2)
415
(22)
415
(1)
416
(3)

| | |
| --- | --- |
| | Measuring Distances to the Stars |

416
(1)
417
(1)

| | |
| --- | --- |
| | Stellar Color and Temperature |

418
(1)

| | |
| --- | --- |
| | Binary Stars and Stellar Mass |

418
(1)

| | |
| --- | --- |
| | Hertzsprung-Russell Diagram |

419
(2)
421
(1)
422
(5)
423
(1)
423
(1)
424
(1)
424
(1)
424
(2)

| | |
| --- | --- |
| | H-R Diagrams and Stellar Evolution |

426
(1)
427
(1)
427
(1)
427
(1)
428
(1)
428
(1)

| | |
| --- | --- |
| | Structure of the Milky Way Galaxy |

429
(1)
429
(3)
430
(2)
432
(1)
432
(1)
432
(1)
433
(4)
434
(1)
435
(1)
435
(1)
436
(1)
Appendix A Metric and English Units Compared
437
(1)
Appendix B Mineral Identification Key
438
(2)
Appendix C Relative Humidity and Dew-Point Tables
440
(2)
Appendix D Earth's Grid System
442
(3)
Glossary
445
(10)
Index
455