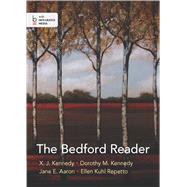 Questions About This Book?
What version or edition is this?
This is the 2nd edition with a publication date of 4/14/2000.
What is included with this book?
The New copy of this book will include any supplemental materials advertised. Please check the title of the book to determine if it should include any CDs, lab manuals, study guides, etc.
Summary
This series of beautifully packaged and affordably priced editions of classic works of literature from all over the world.encompasses a variety of periods, themes, and authors.
Table of Contents
About the Series
iii
About This Volume
v
PART ONE Frankenstein: The Complete Text in Cultural Context

| | |
| --- | --- |
| | Introduction: Biographical and Historical Contexts |

3
(16)
19
(171)
190
(47)

| | |
| --- | --- |
| | Things as They Are, or The Adventures of Caleb Williams (1794) |

193
(4)

| | |
| --- | --- |
| | Maria, or The Wrongs of Woman (1798) |

197
(4)

| | |
| --- | --- |
| | [On Creation] (1531--1538) |

201
(4)

| | |
| --- | --- |
| | Emile, or On Education (1762) |

205
(6)

| | |
| --- | --- |
| | A Discourse, Introductory to a Course of Lectures on Chemistry (1802) |

211
(11)

| | |
| --- | --- |
| | The Sorrows of Young Werther (1774) |

222
(2)

| | |
| --- | --- |
| | Johann Wolfgang Von Goethe |

| | |
| --- | --- |
| | De viribus electricitatis in motu musculari (1791) |

224
(1)

| | |
| --- | --- |
| | A Galvanized Corpse (1836) |

224
(1)

| | |
| --- | --- |
| | Frankenstein's Laboratory (James Whale's Frankenstein, 1931) |

225
(1)

| | |
| --- | --- |
| | The Creature and His Bride-to-Be (The Bride of Frankenstein, 1935) |

225
(1)

| | |
| --- | --- |
| | The Creature Enchained (The Bride of Frankenstein, 1935) |

226
(1)

| | |
| --- | --- |
| | Frankenstein and the Racialized Creature (The Model Man, 1850) |

226
(1)

| | |
| --- | --- |
| | ``The Brummagem Frankenstein'' (1866) |

227
(1)

| | |
| --- | --- |
| | ``The Irish Frankenstein'' (1882) |

228
(1)

| | |
| --- | --- |
| | Charles Ogle as the Creature (Edison's Frankenstein, 1910) |

229
(1)

| | |
| --- | --- |
| | Boris Karloff as the Creature (James Whale's Frankenstein, 1931) |

230
(1)

| | |
| --- | --- |
| | Christopher Lee as the Creature (The Curse of Frankenstein, 1957) |

231
(1)

| | |
| --- | --- |
| | Keith Jochim as the Creature (Victor Gialanella's Frankenstein) |

232
(1)

| | |
| --- | --- |
| | The Creature Attacking His Maker (Kenneth Branagh's Mary Shelley's Frankenstein, 1994) |

233
(4)
PART TWO Frankenstein: A Case Study in Contemporary Criticism

| | |
| --- | --- |
| | A Critical History of Frankenstein |

237
(25)

| | |
| --- | --- |
| | Psychoanalytic Criticism and Frankenstein |

262
(34)

| | |
| --- | --- |
| | What Is Psychoanalytic Criticism? |

262
(12)

| | |
| --- | --- |
| | Psychoanalytic Criticism: A Selected Bibliography |

274
(6)

| | |
| --- | --- |
| | A Psychoanalytic Perspective: |

| | |
| --- | --- |
| | The Monster and the Maternal Thing: Mary Shelley's Critique of Ideology |

280
(16)

| | |
| --- | --- |
| | Feminist Criticism and Frankenstein |

296
(38)

| | |
| --- | --- |
| | What Is Feminist Criticism? |

296
(9)

| | |
| --- | --- |
| | Feminist Criticism: A Selected Bibliography |

305
(8)

| | |
| --- | --- |
| | ``Cooped Up'' with ``Sad Trash'': Domesticity and the Sciences in Frankenstein |

313
(21)

| | |
| --- | --- |
| | Gender Criticism and Frankenstein |

334
(34)

| | |
| --- | --- |
| | What Is Gender Criticism? |

334
(11)

| | |
| --- | --- |
| | Gender Criticism: A Selected Bibliography |

345
(4)

| | |
| --- | --- |
| | Lesbian Panic and Mary Shelley's Frankenstein |

349
(19)

| | |
| --- | --- |
| | Marxist Criticism and Frankenstein |

368
(28)

| | |
| --- | --- |
| | What Is Marxist Criticism? |

368
(13)

| | |
| --- | --- |
| | Marxist Criticism: A Selected Bibliography |

381
(3)

| | |
| --- | --- |
| | The ``Workshop of Filthy Creation'': A Marxist Reading of Frankenstein |

384
(12)

| | |
| --- | --- |
| | Cultural Criticism and Frankenstein |

396
(36)

| | |
| --- | --- |
| | What Is Cultural Criticism? |

396
(14)

| | |
| --- | --- |
| | Cultural Criticism: A Selected Bibliography |

410
(6)

| | |
| --- | --- |
| | Frankenstein of the Nineties: The Composite Body |

416
(16)

| | |
| --- | --- |
| | Combining Perspectives on Frankenstein |

432
(18)

| | |
| --- | --- |
| | Reflections of Excess: Frankenstein, the French Revolution, and Monstrosity |

435
(15)

| | |
| --- | --- |
| | Glossary of Critical and Theoretical Terms |

450
(19)
469