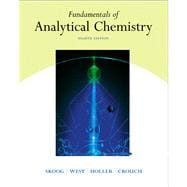 Includes 2-weeks free access to
step-by-step solutions for this book.
Step-by-Step solutions are actual worked out problems to the questions at the end of each chapter that help you understand your homework and study for your exams. Chegg and eCampus are providing you two weeks absolutely free. 81% of students said using Step-by-Step solutions prepared them for their exams.
Questions About This Book?
Why should I rent this book?
Renting is easy, fast, and cheap! Renting from eCampus.com can save you hundreds of dollars compared to the cost of new or used books each semester. At the end of the semester, simply ship the book back to us with a free UPS shipping label! No need to worry about selling it back.
How do rental returns work?
Returning books is as easy as possible. As your rental due date approaches, we will email you several courtesy reminders. When you are ready to return, you can print a free UPS shipping label from our website at any time. Then, just return the book to your UPS driver or any staffed UPS location. You can even use the same box we shipped it in!
What version or edition is this?
This is the 8th edition with a publication date of 8/7/2003.
What is included with this book?
The Used copy of this book is not guaranteed to include any supplemental materials. Typically, only the book itself is included.
The Rental copy of this book is not guaranteed to include any supplemental materials. You may receive a brand new copy, but typically, only the book itself.
Summary
FUNDAMENTALS OF ANALYTICAL CHEMISTRY, EIGHTH EDITION is known for its readability combined with a systematic, rigorous approach that characterizes this classic text. Extensive coverage of the principles and practices of quantitative chemistry ensures suitability for chemistry majors. These award-winning authors include applications throughout industry, medicine, and all the sciences. The text's new design and wealth of new photographs by renowned chemistry photographer Charlie Winters serve to reinforce student learning through dynamic visuals. Reflecting the increased emphasis of spreadsheets as a tool in analytical chemistry, this new edition adds an additional chapter, new problems and a new supplement, EXCEL? APPLICATIONS FOR ANALYTICAL CHEMISTRY, that integrate this important aspect of the study of analytical chemistry into its already rich pedagogy. In addition, the INTERACTIVE ANALYTICAL CHEMISTRY CD-ROM, packaged FREE with every new text, enhances conceptual understanding through hands-on integrated multimedia interactivity.
Table of Contents
Chapter 1 The Nature of Analytical Chemistry
2
(15)

| | |
| --- | --- |
| | 1A The Role of Analytical Chemistry |

3
(1)

| | |
| --- | --- |
| | 1B Quantitative Analytical Methods |

4
(1)

| | |
| --- | --- |
| | 1C A Typical Quantitative Analysis |

5
(5)

| | |
| --- | --- |
| | 1D An Integral Role for Chemical Analysis: Feedback Control Systems |

10
(2)

| | |
| --- | --- |
| | Feature 1-1 Deer Kill: A Case Study Illustrating the Use of Analytical Chemistry to Solve a Problem in Toxicology |

12
(5)
PART I Tools of Analytical Chemistry
17
(208)

| | |
| --- | --- |
| | A Conversation with Richard N. Zare |

18
(208)

| | |
| --- | --- |
| | Chapter 2 Chemicals, Apparatus, and Unit Operations of Analytical Chemistry |

20
(34)

| | |
| --- | --- |
| | 2A Selecting and Handling Reagents and Other Chemicals |

21
(1)

| | |
| --- | --- |
| | 2B Cleaning and Marking of Laboratory Ware |

22
(1)
23
(1)
23
(7)

| | |
| --- | --- |
| | 2E Equipment and Manipulations Associated with Weighing |

30
(3)

| | |
| --- | --- |
| | 2F Filtration and Ignition of Solids |

33
(6)
39
(9)

| | |
| --- | --- |
| | 2H Calibrating Volumetric Glassware |

48
(3)

| | |
| --- | --- |
| | 2I The Laboratory Notebook |

51
(1)

| | |
| --- | --- |
| | 2J Safety in the Laboratory |

52
(2)

| | |
| --- | --- |
| | Chapter 3 Using Spreadsheets in Analytical Chemistry |

54
(17)

| | |
| --- | --- |
| | 3A Keeping Records and Making Calculations: Spreadsheet Exercise 1 |

55
(5)

| | |
| --- | --- |
| | 3B Calculating Molar Masses Using Excel: Spreadsheet Exercise 2 |

60
(11)

| | |
| --- | --- |
| | Chapter 4 Calculations Used in Analytical Chemistry |

71
(19)

| | |
| --- | --- |
| | 4A Some Important Units of Measurement |

71
(2)

| | |
| --- | --- |
| | Feature 4-1 Atomic Mass Units and the Mole |

73
(3)

| | |
| --- | --- |
| | 4B Solutions and Their Concentrations |

76
(7)

| | |
| --- | --- |
| | 4C Chemical Stoichiometry |

83
(7)

| | |
| --- | --- |
| | Chapter 5 Errors in Chemical Analyses |

90
(15)
92
(3)
95
(10)

| | |
| --- | --- |
| | Chapter 6 Random Errors in Chemical Analysis |

105
(37)

| | |
| --- | --- |
| | 6A The Nature of Random Errors |

105
(4)

| | |
| --- | --- |
| | Feature 6-1 Flipping Coins: A Student Activity to Illustrate a Normal Distribution |

109
(1)

| | |
| --- | --- |
| | 6B Statistical Treatment of Random Error |

110
(3)

| | |
| --- | --- |
| | Feature 6-2 Calculating the Areas under the Gaussian Curve |

113
(3)

| | |
| --- | --- |
| | Feature 6-3 The Significance of the Number of Degrees of Freedom |

116
(8)

| | |
| --- | --- |
| | Feature 6-4 Equation for Calculating the Pooled Standard Deviation |

124
(3)

| | |
| --- | --- |
| | 6C Standard Deviation of Calculated Results |

127
(6)

| | |
| --- | --- |
| | 6D Reporting Computed Data |

133
(9)

| | |
| --- | --- |
| | Chapter 7 Statistical Data Treatment and Evaluation |

142
(33)
143
(5)

| | |
| --- | --- |
| | Feature 7-1 Breath Alcohol Analyzers |

148
(1)

| | |
| --- | --- |
| | 7B Statistical Aids to Hypothesis Testing |

149
(11)
160
(7)

| | |
| --- | --- |
| | 7D Detection of Gross Errors |

167
(8)

| | |
| --- | --- |
| | Chapter 8 Sampling, Standardization, and Calibration |

175
(53)

| | |
| --- | --- |
| | 8A Analytical Samples and Methods |

175
(3)

| | |
| --- | --- |
| | 8B Sampling and Sample Handling |

178
(13)

| | |
| --- | --- |
| | Feature 8-1 Lab-on-a-Chip |

191
(1)

| | |
| --- | --- |
| | 8C Standardization and Calibration |

192
(1)

| | |
| --- | --- |
| | Feature 8-2 A Comparison Method for Aflatoxins |

192
(16)

| | |
| --- | --- |
| | Feature 8-3 Multivariate Calibration |

208
(6)

| | |
| --- | --- |
| | 8D Figures of Merit for Analytical Methods |

214
(11)
PART II Chemical Equilibria
225
(86)

| | |
| --- | --- |
| | A Conversation with Sylvia Daunert |

226
(86)

| | |
| --- | --- |
| | Chapter 9 Aqueous Solutions and Chemical Equilibria |

228
(39)

| | |
| --- | --- |
| | 9A The Chemical Compositions of Aqueous Solutions |

228
(5)
233
(3)

| | |
| --- | --- |
| | Feature 9-1 Stepwise and Overall Formation Constants for Complex Ions |

236
(1)

| | |
| --- | --- |
| | Feature 9-2 Why [H20] Does Not Appear in Equilibrium Constant Expressions for Aqueous Solutions |

237
(7)

| | |
| --- | --- |
| | Feature 9-3 Relative Strengths of Conjugate Acid/Base Pairs |

244
(4)

| | |
| --- | --- |
| | Feature 9-4 The Method of Successive Approximations |

248
(3)
251
(1)

| | |
| --- | --- |
| | Feature 9-5 The Henderson-Hasselbalch Equation |

252
(7)

| | |
| --- | --- |
| | Feature 9-6 Acid Rain and the Buffer Capacity of Lakes |

259
(8)

| | |
| --- | --- |
| | Chapter 10 Effect of Electrolytes on Chemical Equilibria |

267
(14)

| | |
| --- | --- |
| | 10A The Effect of Electrolytes on Chemical Equilibria |

267
(4)

| | |
| --- | --- |
| | 10B Activity Coefficients |

271
(3)

| | |
| --- | --- |
| | Feature 10-1 Mean Activity Coefficients |

274
(7)

| | |
| --- | --- |
| | Chapter 11 Solving Equilibrium Calculations for Complex Systems |

281
(33)

| | |
| --- | --- |
| | 11A Solving Multiple-Equilibrium Problems by a Systematic Method |

282
(5)

| | |
| --- | --- |
| | 11B Calculating Solubilities by the Systematic Method |

287
(7)

| | |
| --- | --- |
| | Feature 11-1 Algebraic Expressions Needed to Calculate the Solubility of CaC204 in Water |

294
(6)

| | |
| --- | --- |
| | 11C Separation of Ions by Control of the Concentration of the Precipitating Agent |

300
(4)

| | |
| --- | --- |
| | Feature 11-2 Immunoassay: Equilibria in the Specific Determination of Drugs |

304
(7)
PART III Classical Methods of Analysis
311
(176)

| | |
| --- | --- |
| | A Conversation with Larry R. Faulkner |

312
(176)

| | |
| --- | --- |
| | Chapter 12 Gravimetric Methods of Analysis |

314
(23)

| | |
| --- | --- |
| | 12A Precipitation Gravimetry |

315
(7)

| | |
| --- | --- |
| | Feature 12-1 Specific Surface Area of Colloids |

322
(4)

| | |
| --- | --- |
| | 12B Calculation of Results from Gravimetric Data |

326
(3)

| | |
| --- | --- |
| | 12C Applications of Gravimetric Methods |

329
(8)

| | |
| --- | --- |
| | Chapter 13 Titrimetric Methods; Precipitation Titrimetry |

337
(31)

| | |
| --- | --- |
| | 13A Some Terms Used in Volumeric Titrimetry |

338
(2)
340
(1)

| | |
| --- | --- |
| | 13C Volumetric Calculations |

341
(5)

| | |
| --- | --- |
| | Feature 13-1 Another Approach to Example 13-6(a) |

346
(1)

| | |
| --- | --- |
| | Feature 13-2 Rounding the Answer to Example 13-7 |

347
(2)

| | |
| --- | --- |
| | 13D Gravimetric Titrimetry |

349
(1)

| | |
| --- | --- |
| | 13E Titration Curves in Titrimetric Methods |

350
(3)

| | |
| --- | --- |
| | 13F Precipitation Titrimetry |

353
(8)

| | |
| --- | --- |
| | Feature 13-3 Calculating the Concentration of Indicator Solutions |

361
(7)

| | |
| --- | --- |
| | Chapter 14 Principles of Neutralization Titrations |

368
(27)

| | |
| --- | --- |
| | 14A Solutions and Indicators for Acid/Base Titrations |

368
(4)

| | |
| --- | --- |
| | 14B Titration of Strong Acids and Strong Bases |

372
(3)

| | |
| --- | --- |
| | Feature 14-1 Using the Charge-Balance Equation to Construct Titration Curves |

375
(3)

| | |
| --- | --- |
| | Feature 14-2 How Many Significant Figures Should We Retain in Titration Curve Calculations? |

378
(1)

| | |
| --- | --- |
| | 14C Titration Curves for Weak Acids |

378
(3)

| | |
| --- | --- |
| | Feature 14-3 Determining Dissociation Constants for Weak Acids and Bases |

381
(2)

| | |
| --- | --- |
| | 14D Titration Curves for Weak Bases |

383
(2)

| | |
| --- | --- |
| | Feature 14-4 Determining the pK Values for Amino Acids |

385
(2)

| | |
| --- | --- |
| | 14E The Composition of Solutions During Acid/Base Titrations |

387
(1)

| | |
| --- | --- |
| | Feature 14-5 Locating Titration End Points from pH Measurements |

388
(7)

| | |
| --- | --- |
| | Chapter 15 Titration Curves for Complex Acid/Base Systems |

395
(33)

| | |
| --- | --- |
| | 15A Mixtures of Strong and Weak Acids or Strong and Weak Bases |

398
(1)

| | |
| --- | --- |
| | 15B Polyfunctional Acids and Bases |

399
(2)

| | |
| --- | --- |
| | 15C Buffer Solutions Involving Polyprotic Acids |

401
(2)

| | |
| --- | --- |
| | 15D Calculation of the pH of Solutions of NaHA |

403
(4)

| | |
| --- | --- |
| | 15E Titration Curves for Polyfunctional Acids |

407
(8)

| | |
| --- | --- |
| | Feature 15-1 The Dissociation of Sulfuric Acid |

415
(1)

| | |
| --- | --- |
| | 15F Titration Curves for Polyfunctional Bases |

416
(1)

| | |
| --- | --- |
| | 15G Titration Curves for Amphiprotic Species |

417
(1)

| | |
| --- | --- |
| | Feature 15-2 Acid/Base Behavior of Amino Acids |

418
(1)

| | |
| --- | --- |
| | 15H The Composition of Solutions of a Polyprotic Acid as a Function of pH |

419
(1)

| | |
| --- | --- |
| | Feature 15-3 A General Expression for Alpha Values |

420
(2)

| | |
| --- | --- |
| | Feature 15-4 Logarithmic Concentration Diagrams |

422
(6)

| | |
| --- | --- |
| | Chapter 16 Applications of Neutralization Titrations |

428
(21)

| | |
| --- | --- |
| | 16A Reagents for Neutralization Titrations |

429
(6)

| | |
| --- | --- |
| | 16B Typical Applications of Neutralization Titrations |

435
(1)

| | |
| --- | --- |
| | Feature 16-1 Determining Total Serum Protein |

435
(1)

| | |
| --- | --- |
| | Feature 16-2 Other Methods for Determining Organic Nitrogen |

436
(6)

| | |
| --- | --- |
| | Feature 16-3 Equivalent Weights of Acids and Bases |

442
(7)

| | |
| --- | --- |
| | Chapter 17 Complexation Reactions and Titrations |

449
(41)

| | |
| --- | --- |
| | 17A The Formation of Complexes |

449
(3)

| | |
| --- | --- |
| | Feature 17-1 Calculation of Alpha Values for Metal Complexes |

452
(3)

| | |
| --- | --- |
| | 17B Titrations with Inorganic Complexing Agents |

455
(1)

| | |
| --- | --- |
| | Feature 17-2 Determination of Hydrogen Cyanide in Acrylonitrile Plant Streams |

456
(1)

| | |
| --- | --- |
| | 17C Organic Complexing Agents |

457
(1)

| | |
| --- | --- |
| | 17D Aminocarboxylic Acid Titrations |

458
(1)

| | |
| --- | --- |
| | Feature 17-3 Species Present in a Solution of EDTA |

459
(3)

| | |
| --- | --- |
| | Feature 17-4 EDTA as a Preservative |

462
(11)

| | |
| --- | --- |
| | Feature 17-5 EDTA Titration Curves When a Complexing Agent Is Present |

473
(7)

| | |
| --- | --- |
| | Feature 17-6 How Masking and Demasking Agents Can Be Used to Enhance the Selectivity of EDTA Titrations |

480
(2)

| | |
| --- | --- |
| | Feature 17-7 Test Kits for Water Hardness |

482
(5)
PART IV Electrochemical Methods
487
(220)

| | |
| --- | --- |
| | A Conversation with Allen J. Bard |

488
(220)

| | |
| --- | --- |
| | Chapter 18 Introduction to Electrochemistry |

490
(33)

| | |
| --- | --- |
| | 18A Characterizing Oxidation/Reduction Reactions |

490
(2)

| | |
| --- | --- |
| | Feature 18-1 Balancing Redox Equations |

492
(2)

| | |
| --- | --- |
| | 18B Electrochemical Cells |

494
(4)

| | |
| --- | --- |
| | Feature 18-2 The Daniell Gravity Cell |

498
(1)
499
(5)

| | |
| --- | --- |
| | Feature 18-3 Why We Cannot Measure Absolute Electrode Potentials |

504
(9)

| | |
| --- | --- |
| | Feature 18-4 Sign Conventions in the Older Literature |

513
(2)

| | |
| --- | --- |
| | Feature 18-5 Why Are There Two Electrode Potentials for Br2 in Table 18-1? |

515
(8)

| | |
| --- | --- |
| | Chapter 19 Applications of Standard Electrode Potentials |

523
(37)

| | |
| --- | --- |
| | 19A Calculating Potentials of Electrochemical Cells |

523
(7)

| | |
| --- | --- |
| | 19B Determining Standard Potentials Experimentally |

530
(2)

| | |
| --- | --- |
| | 19C Calculating Redox Equilibrium Constants |

532
(1)

| | |
| --- | --- |
| | Feature 19-1 Biological Redox Systems |

532
(5)

| | |
| --- | --- |
| | Feature 19-2 A General Expression for Calculating Equilibrium Constants from Standard Potentials |

537
(1)

| | |
| --- | --- |
| | 19D Constructing Redox Titration Curves |

538
(9)

| | |
| --- | --- |
| | Feature 19-3 The Inverse Master Equation Approach for Redox Titration Curves |

547
(5)

| | |
| --- | --- |
| | Feature 19-4 Reaction Rates and Electrode Potentials |

552
(1)

| | |
| --- | --- |
| | 19E Oxidation/Reduction Indicators |

552
(3)

| | |
| --- | --- |
| | 19F Potentiometric End Points |

555
(5)

| | |
| --- | --- |
| | Chapter 20 Applications of Oxidation/Reduction Titrations |

560
(28)

| | |
| --- | --- |
| | 20A Auxiliary Oxidizing and Reducing Reagents |

560
(2)

| | |
| --- | --- |
| | 20B Applying Standard Reducing Agents |

562
(4)

| | |
| --- | --- |
| | 20C Applying Standard Oxidizing Agents |

566
(2)

| | |
| --- | --- |
| | Feature 20-1 Determination of Chromium Species in Water Samples |

568
(5)

| | |
| --- | --- |
| | Feature 20-2 Antioxidants |

573
(15)
588
(45)
589
(1)
590
(2)

| | |
| --- | --- |
| | 21C Liquid-Junction Potentials |

592
(1)
593
(13)

| | |
| --- | --- |
| | Feature 21-1 An Easily Constructed Liquid-Membrane Ion-Selective Electrode |

606
(2)

| | |
| --- | --- |
| | Feature 21-2 The Structure and Performance of Ion Selective Field Effect Transistors |

608
(4)

| | |
| --- | --- |
| | Feature 21-3 Point-of-Care Testing: Blood Gases and Blood Electrolytes with Portable Instrumentation |

612
(2)

| | |
| --- | --- |
| | 21E Instruments for Measuring Cell Potential |

614
(1)

| | |
| --- | --- |
| | Feature 21-4 The Loading Error in Potential Measurements |

614
(1)

| | |
| --- | --- |
| | Feature 21-5 Operational Amplifier Voltage Measurements |

615
(1)
616
(7)

| | |
| --- | --- |
| | 21G Potentiometric Titrations |

623
(4)

| | |
| --- | --- |
| | 21H Potentiometric Determination of Equilibrium Constants |

627
(6)

| | |
| --- | --- |
| | Chapter 22 Bulk Electrolysis: Electrogravimetry and Coulometry |

633
(32)

| | |
| --- | --- |
| | 22A The Effect of Current on Cell Potential |

634
(7)

| | |
| --- | --- |
| | Feature 22-1 Overvoltage and the Lead/Acid Battery |

641
(1)

| | |
| --- | --- |
| | 22B The Selectivity of Electrolytic Methods |

641
(2)

| | |
| --- | --- |
| | 22C Electrogravimetric Methods |

643
(6)
649
(9)

| | |
| --- | --- |
| | Feature 22-2 Coulometric Titration of Chloride in Biological Fluids |

658
(7)
665
(45)
666
(1)

| | |
| --- | --- |
| | 23B Linear Sweep Voltammetry |

667
(22)

| | |
| --- | --- |
| | 23C Pulse Polarographic and Voltammetric Methods |

689

| | |
| --- | --- |
| | Feature 23-1 Voltammetric Instruments Based on Operational Amplifiers |

668
(26)
694
(3)

| | |
| --- | --- |
| | Feature 23-2 Modified Electrodes |

697
(2)
699
(4)

| | |
| --- | --- |
| | 23F Voltammetry with Microelectrodes |

703
(4)
PART V Spectrocherical Methods
707
(168)

| | |
| --- | --- |
| | A Conversation with Gary M. Hieftje |

708
(168)

| | |
| --- | --- |
| | Chapter 24 Introduction to Spectrochemical Methods |

710
(34)

| | |
| --- | --- |
| | 24A Properties of Electromagnetic Radiation |

711
(3)

| | |
| --- | --- |
| | 24B Interaction of Radiation and Matter |

714
(3)

| | |
| --- | --- |
| | Feature 24-1 Spectroscopy and the Discovery of Elements |

717
(1)
718
(2)

| | |
| --- | --- |
| | Feature 24-2 Deriving Beer's Law |

720
(5)

| | |
| --- | --- |
| | Feature 24-3 Why Is a Red Solution Red? |

725
(9)

| | |
| --- | --- |
| | 24D Emission of Electromagnetic Radiation |

734
(10)

| | |
| --- | --- |
| | Chapter 25 Instruments for Optical Spectrometry |

744
(40)

| | |
| --- | --- |
| | 25A Instrument Components |

744
(4)

| | |
| --- | --- |
| | Feature 25-1 Laser Sources: The Light Fantastic |

748
(6)

| | |
| --- | --- |
| | Feature 25-2 Derivation of Equation 25-1 |

754
(2)

| | |
| --- | --- |
| | Feature 25-3 Ruling Gratings |

756
(3)

| | |
| --- | --- |
| | Feature 25-4 Deriving Equation 25-2 |

759
(2)

| | |
| --- | --- |
| | Feature 25-5 Signals, Noise, and the Signal-to-Noise Ratio |

761
(8)

| | |
| --- | --- |
| | Feature 25-6 Measuring Photocurrents with Operational Amplifiers |

769
(2)

| | |
| --- | --- |
| | 25B Ultraviolet-Visible Photometers and Spectrophotometers |

771
(5)

| | |
| --- | --- |
| | 25C Infrared Spectrophotometers |

| | |
| --- | --- |
| | Feature 25-7 How Does a Fourier Transform Infrared Spectrometer Work? |

776
(8)

| | |
| --- | --- |
| | Chapter 26 Molecular Absorption Spectrometry |

784
(41)

| | |
| --- | --- |
| | 26A Ultraviolet and Visible Molecular Absorption Spectroscopy |

784
(23)

| | |
| --- | --- |
| | 26B Automated Photometric and Spectrophotometric Methods |

807
(4)

| | |
| --- | --- |
| | 26C Infrared Absorption Spectroscopy |

811
(7)

| | |
| --- | --- |
| | Feature 26-1 Using The Fourier Transform To Produce Infrared Spectra |

818
(7)

| | |
| --- | --- |
| | Chapter 27 Molecular Fluorescence Spectroscopy |

825
(14)

| | |
| --- | --- |
| | 27A Theory of Molecular Fluorescence |

825
(4)

| | |
| --- | --- |
| | 27B Effect of Concentration On Fluorescence Intensity |

829
(1)

| | |
| --- | --- |
| | 27C Fluorescence Instruments |

830
(1)

| | |
| --- | --- |
| | 27D Applications of Fluorescence Methods |

831
(1)

| | |
| --- | --- |
| | Feature 27-1 Use of Fluorescence Probes in Neurobiology: Probing the Enlightened Mind |

832
(2)

| | |
| --- | --- |
| | 27E Molecular Phosphorescence Spectroscopy |

834
(1)

| | |
| --- | --- |
| | 27F Chemiluminescence Methods |

835
(4)

| | |
| --- | --- |
| | Chapter 28 Atomic Spectroscopy |

839
(39)

| | |
| --- | --- |
| | 28A Origins of Atomic Spectra |

840
(3)

| | |
| --- | --- |
| | 28B Production of Atoms and Ions |

843
(11)

| | |
| --- | --- |
| | 28C Atomic Emission Spectrometry |

854
(4)

| | |
| --- | --- |
| | 28D Atomic Absorption Spectrometry |

858
(7)

| | |
| --- | --- |
| | Feature 28-1 Determining Mercury by Cold-Vapor Atomic Absorption Spectroscopy |

865
(3)

| | |
| --- | --- |
| | 28E Atomic Fluorescence Spectrometry |

868
(1)

| | |
| --- | --- |
| | 28F Atomic Mass Spectrometry |

868
(7)
PART VI Kinetics and Separations
875
(146)

| | |
| --- | --- |
| | A Conversation with Isiah M. Warner |

876
(146)

| | |
| --- | --- |
| | Chapter 29 Kinetic Methods of Analysis |

878
(28)

| | |
| --- | --- |
| | 29A Rates of Chemical Reactions |

879
(7)
886
(6)

| | |
| --- | --- |
| | 29B Determining Reaction Rates |

892
(1)

| | |
| --- | --- |
| | Feature 29-2 Fast Reactions and Stopped-Flow Mixing |

892
(8)

| | |
| --- | --- |
| | 29C Applications of Kinetic Methods |

900
(1)

| | |
| --- | --- |
| | Feature 29-3 The Enzymatic Determination of Urea |

901
(5)

| | |
| --- | --- |
| | Chapter 30 Introduction to Analytical Separations |

906
(41)

| | |
| --- | --- |
| | 30A Separation by Precipitation |

907
(4)

| | |
| --- | --- |
| | 30B Separation of Species by Distillation |

911
(1)

| | |
| --- | --- |
| | 30C Separation by Extraction |

911
(2)

| | |
| --- | --- |
| | Feature 30-1 Derivation of Equation 30-3 |

913
(3)

| | |
| --- | --- |
| | 30D Separating Ions by Ion Exchange |

916
(3)

| | |
| --- | --- |
| | Feature 30-2 Home Water Softeners |

919
(1)

| | |
| --- | --- |
| | 30E Chromatographic Separations |

920
(10)

| | |
| --- | --- |
| | Feature 30-3 What is the Source of the Terms Plate and Plate Height? |

930
(17)

| | |
| --- | --- |
| | Chapter 31 Gas Chromatography |

947
(26)

| | |
| --- | --- |
| | 31A Instruments for Gas-Liquid Chromatography |

948
(10)

| | |
| --- | --- |
| | 31B Gas Chromatography Columns and Stationary Phases |

958
(5)

| | |
| --- | --- |
| | 31C Applications of Gas-Liquid Chromatography |

963
(2)

| | |
| --- | --- |
| | Feature 31-1 Use of GCIMS to identify a Drug Metabolite in Blood |

965
(4)

| | |
| --- | --- |
| | Feature 31-2 High-Speed Gas Chromatography |

969
(1)

| | |
| --- | --- |
| | 31D Gas-Solid Chromatography |

970
(3)

| | |
| --- | --- |
| | Chapter 32 High-Performance Liquid Chromatography |

973
(23)
974
(6)

| | |
| --- | --- |
| | Feature 32-1 Liquid Chromatography (LC)/Mass Spectrometry (MS) and LC/MS/NS |

980
(2)

| | |
| --- | --- |
| | 32B High-Performance Partition Chromatography |

982
(4)

| | |
| --- | --- |
| | 32C High-Performance Adsorption Chromatography |

986
(1)

| | |
| --- | --- |
| | 32D Ion-Exchange Chromatography |

986
(2)

| | |
| --- | --- |
| | 32E Size-Exclusion Chromatography |

988
(1)

| | |
| --- | --- |
| | Feature 32-2 Buckyballs: The Chromatographic Separation of Fullerenes |

989
(2)

| | |
| --- | --- |
| | 32F Affinity Chromatography |

991
(1)

| | |
| --- | --- |
| | 32G Chiral Chromatography |

991
(1)

| | |
| --- | --- |
| | 32H Comparison of High-Performance Liquid Chromatography and Gas Chromatography |

992
(4)

| | |
| --- | --- |
| | Chapter 33 Miscellaneous Separation Methods |

996
(28)

| | |
| --- | --- |
| | 33A Supercritical-Fluid Chromatography |

996
(4)

| | |
| --- | --- |
| | 33B Planar Chromatography |

1000
(3)

| | |
| --- | --- |
| | 33C Capillary Electrophoresis |

1003
(7)

| | |
| --- | --- |
| | Feature 33-1 Capillary Array Electrophoresis in DNA Sequencing |

1010
(1)

| | |
| --- | --- |
| | 33D Capillary Electrochromatography |

1011
(2)

| | |
| --- | --- |
| | 33E Field-Flow Fractionation |

1013
(8)
PART VII Practical Aspects of Chemical Analysis
1021

| | |
| --- | --- |
| | A Conversation with Julie Leary |

1022

| | |
| --- | --- |
| | Chapter 34 Analysis of Real Samples |

1024
(10)
1024
(2)

| | |
| --- | --- |
| | 34B Choice of Analytical Method |

1026
(5)

| | |
| --- | --- |
| | 34C Accuracy in the Analysis of Complex Materials |

1031
(3)

| | |
| --- | --- |
| | Chapter 35 Preparing Samples for Analysis |

1034
(7)

| | |
| --- | --- |
| | 35A Preparing Laboratory Samples |

1034
(2)
1036
(3)

| | |
| --- | --- |
| | 35C Determining Water in Samples |

1039
(2)

| | |
| --- | --- |
| | Chapter 36 Decomposing and Dissolving the Sample |

1041

| | |
| --- | --- |
| | 36A Sources of Error in Decomposition and Dissolution |

1042
(1)

| | |
| --- | --- |
| | 36B Decomposing Samples With Inorganic Acids in Open Vessels |

1042
(2)

| | |
| --- | --- |
| | 36C Microwave Decompositions |

1044
(3)

| | |
| --- | --- |
| | 36D Combustion Methods for Decomposing Organic Samples |

1047
(2)

| | |
| --- | --- |
| | 36E Decomposition of Inorganic Materials by Fluxes |

1049
(543648336)

| | |
| --- | --- |
| | Chapter 37 Selected Methods of Analysis |

| | |
| --- | --- |
| | This chapter is only available as an Adobe Acrobat° PDF file on the Analytical Chemistry CD-ROM enclosed in this book or on our Web site at http://chemistry.brookscole.comlskoogfacl. |

| | |
| --- | --- |
| | 37A An Introductory Experiment |

| | |
| --- | --- |
| | 37B Gravimetric Methods of Analysis |

| | |
| --- | --- |
| | 37C Neutralization Titrations |

| | |
| --- | --- |
| | 37D Precipitation Titrations |

| | |
| --- | --- |
| | 37E Complex-Formation Titrations with EDTA |

| | |
| --- | --- |
| | 37F Titrations with Potassium Permanganate |

| | |
| --- | --- |
| | 37G Titrations with Iodine |

| | |
| --- | --- |
| | 37H Titrations with Sodium Thiosulfate |

| | |
| --- | --- |
| | 37I Titrations with Potassium Bromate |

| | |
| --- | --- |
| | 37J Potentiometric Methods |

| | |
| --- | --- |
| | 37K Electrogravimetric Methods |

| | |
| --- | --- |
| | 37L Coulometric Titrations |

| | |
| --- | --- |
| | 37N Methods Based on the Absorption of Radiation |

| | |
| --- | --- |
| | 37O Molecular Fluorescence |

| | |
| --- | --- |
| | 37Q Application of Ion Exchange Resins |

| | |
| --- | --- |
| | 37R Gas-Liquid Chromatography |

Glossary
G-1
APPENDIX 1 The Literature of Analytical Chemistry
A-1
APPENDIX 2 Solubility Product Constants at 25°C
A-6
APPENDIX 3 Acid Dissociation Constants at 25°C
A-8
APPENDIX 4 Formation Constants at 25°C
A-10
APPENDIX 5 Standard and Formal Electrode Potentials
A-12
APPENDIX 6 Use of Exponential Numbers and Logarithms
A-15
APPENDIX 7 Volumetric Calculations Using Normality and Equivalent Weight
A-19
APPENDIX 8 Compounds Recommended for the Preparation of Standard Solutions of Some Common Elements
A-27
APPENDIX 9 Derivation of Error Propagation Equations
A-29
Answers to Selected Questions and Problems
A-34
Index
I-1