(3 Results)
1.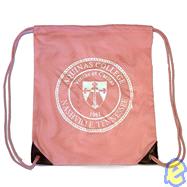 Price: $6.00
Retail Price: $25.99
You save $19.99
Great for class, the gym, or just running around this drawstring bag holds all your stuff. This light pink bag comes with the Aquinas seal printed on the front in white. 100% nylon, dyed-to-match...
more
2.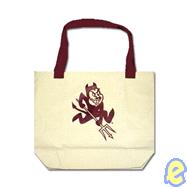 Price: $10.00
Retail Price: $14.95
You save $4.95
This cotton twill tote bag is great for carrying groceries, schoolwork or even your poolside accessories. This tote is a natural color with contrasting maroon handles and a Sun Devil screen printed...
more
3.
Price: $9.99
Retail Price: $29.99
You save $20.00
This sporty automatic umbrella is perfect for any windy and rainy day. Covering a 48" area, it is made of 100% nylon royal and gold panels - one of which is screen printed with your school's logo....
more