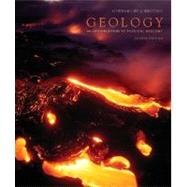 Questions About This Book?
Why should I rent this book?
Renting is easy, fast, and cheap! Renting from eCampus.com can save you hundreds of dollars compared to the cost of new or used books each semester. At the end of the semester, simply ship the book back to us with a free UPS shipping label! No need to worry about selling it back.
How do rental returns work?
Returning books is as easy as possible. As your rental due date approaches, we will email you several courtesy reminders. When you are ready to return, you can print a free UPS shipping label from our website at any time. Then, just return the book to your UPS driver or any staffed UPS location. You can even use the same box we shipped it in!
What version or edition is this?
This is the 4th edition with a publication date of 1/4/2006.
What is included with this book?
The Used copy of this book is not guaranteed to include any supplemental materials. Typically, only the book itself is included.
The Rental copy of this book is not guaranteed to include any supplemental materials. You may receive a brand new copy, but typically, only the book itself.
Summary
This book teaches whateveryoneneeds to know about geology and how science and scientists work. Readers will discover a new appreciation for their surroundings, learning how to prepare for any number of geologic and environmental threats and how our Earth can continue providing all of our needs for food, shelter, and material well-being as long as we donrs"t squander these resources.The latest discoveries in the geosciences are covered, including Earth systems interactions, continental tectonics and mountain-building, a vastly expanded treatment of the geologic timescale and the evolution of life, and more. Up-to-the-minute examples of exciting geological processes are presented, such as the most recent volcanic eruptions, earthquakes, tsunami, floods, and discoveries on Mars and on the Earthrs"s own seafloors.For anyone interested in exploring how physical geology impacts the world around us.
Table of Contents
Preface
xviii
To the Student
xxiii
1
(288)

| | |
| --- | --- |
| | A First Look at Planet Earth---Its Origins, Systems, and Tectonic Plates |

2
(36)
6
(1)
6
(4)
8
(1)
8
(1)
8
(1)
8
(1)

| | |
| --- | --- |
| | Japan's Mount Usu---An Example of Earth Systems Interactions |

8
(1)

| | |
| --- | --- |
| | The Earth Systems' Power Supply |

9
(1)

| | |
| --- | --- |
| | A Final Comment About Earth Systems |

10
(1)

| | |
| --- | --- |
| | Geologists---How They Do Their Work |

10
(1)

| | |
| --- | --- |
| | How the Science of Geology First Developed |

10
(1)
11
(10)

| | |
| --- | --- |
| | The Probable Origin of the Sun and Its Planets |

11
(1)

| | |
| --- | --- |
| | Highlight What Killed the Dinosaurs? |

12
(3)

| | |
| --- | --- |
| | The Early Days of Planet Earth |

15
(2)

| | |
| --- | --- |
| | Thermal Energy in the Earth |

17
(1)
18
(1)
19
(2)

| | |
| --- | --- |
| | Plate Tectonics---A First Look |

21
(8)

| | |
| --- | --- |
| | Plate Tectonics---Its Basic Concepts |

22
(1)

| | |
| --- | --- |
| | Moving Plates and Their Dynamic Boundaries |

23
(6)

| | |
| --- | --- |
| | In Support of Plate Tectonics---A Theory Develops |

29
(6)

| | |
| --- | --- |
| | Alfred Wegener and Continental Drift |

29
(1)

| | |
| --- | --- |
| | Geology at a Glance: Plate Boundaries |

30
(1)
30
(4)

| | |
| --- | --- |
| | The Driving Force Behind Plate Motion |

34
(1)

| | |
| --- | --- |
| | The Earth's Plate-Tectonic Future |

34
(1)

| | |
| --- | --- |
| | A Preview of Things to Come |

35
(1)
36
(2)
37
(1)
37
(1)
37
(1)
37
(1)
38
(32)
40
(5)
40
(2)

| | |
| --- | --- |
| | Making Minerals---How Atoms Bond |

42
(3)
45
(1)

| | |
| --- | --- |
| | What Controls a Mineral's Composition and Structure? |

45
(1)
46
(8)
47
(5)

| | |
| --- | --- |
| | Highlight Diamonds, Diamonds, Diamonds |

52
(1)
53
(1)

| | |
| --- | --- |
| | The Earth's Rock-Forming Minerals |

54
(7)

| | |
| --- | --- |
| | The Silicates and Their Structures |

55
(5)

| | |
| --- | --- |
| | Highlight The Pros and Cons of Swelling Minerals |

60
(1)
60
(1)

| | |
| --- | --- |
| | Finding and Naming Minerals |

61
(4)

| | |
| --- | --- |
| | Geology at a Glance: Rock-forming Silicates |

63
(1)
63
(1)

| | |
| --- | --- |
| | Highlight Martian Minerals, Water, and Life |

64
(1)

| | |
| --- | --- |
| | Gemstones---The Earth's Most Valuable Minerals |

65
(2)
65
(1)

| | |
| --- | --- |
| | Synthetic Gems---Can We Imitate Nature? |

66
(1)

| | |
| --- | --- |
| | Highlight The Curse of the Hope Diamond |

66
(1)

| | |
| --- | --- |
| | Minerals as Clues to the Past |

67
(1)
68
(2)
68
(1)
69
(1)
69
(1)
69
(1)

| | |
| --- | --- |
| | Igneous Rocks and Processes |

70
(30)

| | |
| --- | --- |
| | A Brief Introduction to Igneous Rocks and Processes |

72
(1)

| | |
| --- | --- |
| | Melting Rocks and Crystallizing Magma |

72
(13)
73
(2)
75
(1)

| | |
| --- | --- |
| | The Crystallization of Magma |

76
(3)
79
(3)
82
(2)

| | |
| --- | --- |
| | Geology at a Glance: Igneous Rocks |

84
(1)
84
(1)

| | |
| --- | --- |
| | Intrusive Rock Formations |

85
(5)
85
(2)

| | |
| --- | --- |
| | Other Plutons and Batholiths |

87
(1)

| | |
| --- | --- |
| | Highlight Tabular Plutons Save the Union |

88
(2)

| | |
| --- | --- |
| | Plate Tectonics and Igneous Rock |

90
(4)

| | |
| --- | --- |
| | The Origin of Basalts and Gabbros |

91
(1)

| | |
| --- | --- |
| | The Origin of Andesites and Diorites |

92
(1)

| | |
| --- | --- |
| | Geology at a Glance: Plutons |

93
(1)
93
(1)

| | |
| --- | --- |
| | The Origin of Rhyolites and Granites |

94
(1)

| | |
| --- | --- |
| | Igneous Rocks of the Moon |

94
(2)

| | |
| --- | --- |
| | The Economic Value of Igneous Rocks |

96
(1)

| | |
| --- | --- |
| | Highlight Making Gold in an Active Volcano |

97
(1)
97
(3)
98
(1)
98
(1)
99
(1)
99
(1)
100
(42)
102
(1)

| | |
| --- | --- |
| | The Nature and Origin of Volcanoes |

103
(3)
104
(2)

| | |
| --- | --- |
| | The Products of Volcanism |

106
(10)
106
(7)

| | |
| --- | --- |
| | Secondary Volcanic Effects |

113
(2)

| | |
| --- | --- |
| | Highlight Hawaii's Dreaded VOG---Coping with ``Natural'' Air Pollution |

115
(1)

| | |
| --- | --- |
| | Eruptive Styles and Associated Landforms |

116
(12)
116
(1)

| | |
| --- | --- |
| | Highlight Loihi---Growing Pains of the Next Hawaiian Island |

117
(4)
121
(1)

| | |
| --- | --- |
| | Highlight Iceland---Where Hot Volcanoes Meet Cold Glaciers |

122
(6)

| | |
| --- | --- |
| | Plate Tectonics and Volcanism |

128
(4)

| | |
| --- | --- |
| | Highlight The Toba Eruption---A Volcano's Possible Role in Human Evolution |

130
(1)

| | |
| --- | --- |
| | Geology at a Glance: Volcanoes and Volcanic Rock |

131
(1)

| | |
| --- | --- |
| | Volcanoes and Volcanic Rock |

131
(1)

| | |
| --- | --- |
| | Coping with Volcanic Hazards |

132
(6)

| | |
| --- | --- |
| | Regions at Risk in the U.S. |

132
(1)

| | |
| --- | --- |
| | Highlight Living in the Shadow of Vesuvius |

133
(2)
135
(3)

| | |
| --- | --- |
| | Extraterrestrial Volcanism |

138
(1)
139
(3)
140
(1)
140
(1)
141
(1)
141
(1)

| | |
| --- | --- |
| | Weathering---The Breakdown of Rocks |

142
(28)
144
(12)

| | |
| --- | --- |
| | Mechanical Weathering---Disintegrating Rocks |

144
(3)

| | |
| --- | --- |
| | Chemical Weathering---Decomposing Rocks |

147
(3)

| | |
| --- | --- |
| | Highlight Coping with Acid Rain |

150
(2)

| | |
| --- | --- |
| | Factors That Influence Chemical Weathering |

152
(2)

| | |
| --- | --- |
| | Geology at a Glance: Weathering |

154
(1)
154
(1)

| | |
| --- | --- |
| | Some Products of Chemical Weathering |

155
(1)
156
(11)

| | |
| --- | --- |
| | Influences on Soil Formation |

157
(1)

| | |
| --- | --- |
| | Highlight Rock Weathering and Global Climates |

158
(2)
160
(3)
163
(3)

| | |
| --- | --- |
| | Highlight Using Soils to Predict the Next Large Earthquake |

166
(1)

| | |
| --- | --- |
| | Weathering in Extraterrestrial Environments |

167
(1)
168
(2)
168
(1)
169
(1)
169
(1)
169
(1)

| | |
| --- | --- |
| | Sedimentary Processes, Environments, and Rocks |

170
(34)

| | |
| --- | --- |
| | The Origins of Sedimentary Rocks |

172
(7)

| | |
| --- | --- |
| | Sediment Transport and Texture |

172
(1)
173
(5)

| | |
| --- | --- |
| | Lithification---Turning Sediment into Sedimentary Rock |

178
(1)

| | |
| --- | --- |
| | Classifying Sedimentary Rocks |

179
(12)

| | |
| --- | --- |
| | Detrital Sedimentary Rocks |

179
(1)

| | |
| --- | --- |
| | Highlight Finding ``Blueberries'' on Mars |

180
(2)

| | |
| --- | --- |
| | Chemical Sedimentary Rocks |

182
(5)

| | |
| --- | --- |
| | Highlight When the Mediterranean Sea Was a Desert |

187
(4)

| | |
| --- | --- |
| | ``Reading'' Sedimentary Rocks |

191
(9)

| | |
| --- | --- |
| | Depositional Environments |

191
(2)

| | |
| --- | --- |
| | Geology at a Glance: Sedimentary Rocks |

193
(1)
193
(1)
194
(1)

| | |
| --- | --- |
| | Sedimentary Rocks and Plate Tectonics |

195
(1)

| | |
| --- | --- |
| | Highlight Telling the Earth's History from Its Seafloor Mud |

196
(2)

| | |
| --- | --- |
| | Sedimentary Rocks from a Distance |

198
(2)
200
(4)
200
(1)
201
(1)
202
(1)
203
(1)

| | |
| --- | --- |
| | Metamorphism and Metamorphic Rocks |

204
(26)
207
(1)

| | |
| --- | --- |
| | What Drives Metamorphism? |

207
(3)
207
(1)
208
(2)
210
(1)

| | |
| --- | --- |
| | What Controls the Mineralogy of a Metamorphic-Rock? |

210
(1)
210
(3)
210
(1)
211
(1)

| | |
| --- | --- |
| | Other Types of Metamorphism |

212
(1)
213
(6)

| | |
| --- | --- |
| | Highlight Shock Metamorphism, Buckyballs . . . and the Origin of Life on Earth? |

214
(1)
214
(1)

| | |
| --- | --- |
| | Geology at a Glance Types of Metamorphism |

215
(3)

| | |
| --- | --- |
| | Metamorphism of Sandstones and Limestones |

218
(1)

| | |
| --- | --- |
| | Metamorphism of Igneous Rocks |

218
(1)

| | |
| --- | --- |
| | A Non-foliated Metamorphic Rock---Hornfels |

219
(1)

| | |
| --- | --- |
| | Temperatures and Pressures of Metamorphism |

219
(4)
219
(1)

| | |
| --- | --- |
| | Index Minerals and Metamorphic Zones |

220
(1)
220
(1)

| | |
| --- | --- |
| | Pressure-Temperature Paths and Plate Tectonics |

221
(2)

| | |
| --- | --- |
| | Plate Tectonics and Metamorphic Rocks |

223
(1)

| | |
| --- | --- |
| | Metamorphic Rocks in Daily Life |

223
(3)

| | |
| --- | --- |
| | Potential Hazards from Metamorphic Rocks |

224
(1)

| | |
| --- | --- |
| | Highlight Asbestos, Cancer, and Crayons---A Study in Environmental Health |

225
(1)
226
(1)
227
(3)
228
(1)
228
(1)
229
(1)
229
(1)

| | |
| --- | --- |
| | Telling Time Geologically |

230
(59)

| | |
| --- | --- |
| | Geologic Time in Perspective |

232
(1)
233
(13)

| | |
| --- | --- |
| | Principles of Relative Dating |

234
(3)
237
(1)

| | |
| --- | --- |
| | Highlight How Fossils Form |

238
(3)

| | |
| --- | --- |
| | Geology at a Glance Relative Dating |

241
(1)
241
(2)

| | |
| --- | --- |
| | Highlight The World's Oldest Landscape |

243
(1)
244
(1)

| | |
| --- | --- |
| | Relative Dating by Weathering Features |

245
(1)

| | |
| --- | --- |
| | Determining Numerical Age |

246
(13)
246
(2)

| | |
| --- | --- |
| | How to Date Rock (or Mineral) |

248
(4)

| | |
| --- | --- |
| | Other Numerical-Dating Techniques |

252
(3)
255
(2)

| | |
| --- | --- |
| | Geology at a Glance: Numerical Dating |

257
(1)

| | |
| --- | --- |
| | Combining Relative and Numerical Dating |

258
(1)
259
(5)
260
(1)
260
(2)
262
(2)

| | |
| --- | --- |
| | Highlight Life on Earth---Are We All Extraterrestrials? |

264
(1)
264
(4)
266
(1)
266
(1)
267
(1)
267
(1)

| | |
| --- | --- |
| | Timeline of Earth History |

268
(21)
268
(2)

| | |
| --- | --- |
| | Big Bang to Formation of Earth |

270
(2)

| | |
| --- | --- |
| | Formation of Earth to 2,600 MYA |

272
(2)
274
(2)
276
(2)
278
(2)
280
(2)
282
(2)
284
(2)
286
(3)

| | |
| --- | --- |
| | PART 2 Shaping the Earth's Crust |

289
(146)

| | |
| --- | --- |
| | Earth Structures---Folds, Faults, and Fabrics |

290
(24)
292
(3)

| | |
| --- | --- |
| | Elastic and Plastic Rocks |

292
(1)

| | |
| --- | --- |
| | Other Factors Affecting Rock Deformation |

293
(1)

| | |
| --- | --- |
| | Compression, Tension, and Shearing |

294
(1)

| | |
| --- | --- |
| | Interpreting Deformed Rocks |

294
(1)
295
(6)

| | |
| --- | --- |
| | Highlight Studying Deformed Rocks in the Field |

296
(1)

| | |
| --- | --- |
| | Types and Shapes of Folds |

296
(3)
299
(2)
301
(8)
302
(5)

| | |
| --- | --- |
| | Plate Tectonics and Faulting |

307
(1)

| | |
| --- | --- |
| | Geology at a Glance: Common Types of Faults |

308
(1)
308
(1)
309
(3)

| | |
| --- | --- |
| | Highlight Folds, Faults, and the Search for Fossil Fuels |

311
(1)
312
(2)
313
(1)
313
(1)
313
(1)
313
(1)
314
(40)

| | |
| --- | --- |
| | The Causes of Earthquakes |

316
(1)

| | |
| --- | --- |
| | The Products of Earthquakes---Seismic Waves |

317
(2)
317
(1)
318
(1)

| | |
| --- | --- |
| | Measuring Earthquakes---Which Scale to Use? |

319
(3)

| | |
| --- | --- |
| | The Mercalli Intensity Scale |

319
(1)
320
(1)
320
(1)

| | |
| --- | --- |
| | The Moment-Magnitude Scale |

321
(1)

| | |
| --- | --- |
| | Earthquake Magnitudes on a Human Scale |

322
(1)

| | |
| --- | --- |
| | Locating an Earthquake's Epicenter |

322
(1)

| | |
| --- | --- |
| | Earthquake Depth and Magnitude |

323
(1)

| | |
| --- | --- |
| | The Effects of Earthquakes |

324
(8)
324
(1)

| | |
| --- | --- |
| | Landslides and Liquefaction |

324
(1)

| | |
| --- | --- |
| | Highlight Seismic Eavesdropping---Monitoring the Peace |

325
(1)
326
(1)
327
(2)
329
(1)

| | |
| --- | --- |
| | Highlight A Mysterious Tsunami Strikes Japan |

330
(1)

| | |
| --- | --- |
| | Geology at a Glance Some Effects of Earthquakes |

331
(1)

| | |
| --- | --- |
| | The World's Principal Earthquake Zones |

332
(5)

| | |
| --- | --- |
| | Earthquake Zones at Plate Boundaries |

332
(2)
334
(3)

| | |
| --- | --- |
| | Coping with the Threat of Earthquakes |

337
(14)

| | |
| --- | --- |
| | Limiting Earthquakes Caused by Humans |

337
(1)

| | |
| --- | --- |
| | Determining Seismic Frequency |

337
(5)

| | |
| --- | --- |
| | Building in an Earthquake Zone |

342
(2)

| | |
| --- | --- |
| | Earthquake Prediction---The Best Defense |

344
(4)

| | |
| --- | --- |
| | Highlight Drilling the San Andreas |

348
(1)

| | |
| --- | --- |
| | Can Earthquakes Be Controlled? |

349
(1)

| | |
| --- | --- |
| | Geology at a Glance: Strategies for Coping With the Three of Earthquakes |

350
(1)

| | |
| --- | --- |
| | The Moon---A Distant Seismic Outpost |

351
(1)
352
(2)
352
(1)
353
(1)
353
(1)
353
(1)

| | |
| --- | --- |
| | The Earth's Interior---What's Going on Down There? |

354
(30)

| | |
| --- | --- |
| | Highlight Journey to the Center of the Earth, 21st-Century Style |

356
(1)

| | |
| --- | --- |
| | Investigating the Earth's Interior |

357
(10)

| | |
| --- | --- |
| | The Behavior of Seismic Waves |

357
(1)
358
(2)

| | |
| --- | --- |
| | Highlight Seismic Tomography---A Planetary CAT Scan |

360
(2)
362
(2)
364
(3)

| | |
| --- | --- |
| | Taking the Earth's Temperature |

367
(3)

| | |
| --- | --- |
| | Determining Interior Temperatures |

367
(1)

| | |
| --- | --- |
| | Heat at the Earth's Surface |

367
(1)

| | |
| --- | --- |
| | Geology at a Glance: The Earth's Interior |

368
(1)

| | |
| --- | --- |
| | Highlight Simulating the Earth's Core in the Laboratory |

369
(1)

| | |
| --- | --- |
| | Is the Earth Still Cooling? |

369
(1)
370
(5)
370
(1)
370
(2)
372
(2)

| | |
| --- | --- |
| | Highlight Why is the Shore So Near the Ocean? |

374
(1)
375
(6)

| | |
| --- | --- |
| | The Earth's Magnetic Field |

375
(4)

| | |
| --- | --- |
| | Highlight Modeling Reversals |

379
(1)

| | |
| --- | --- |
| | Other Magnetic Fields in Our Solar System |

380
(1)
381
(3)
382
(1)
382
(1)
382
(1)
383
(1)

| | |
| --- | --- |
| | Plate Tectonics and the Formation of the Earth's Oceans |

384
(26)

| | |
| --- | --- |
| | Some Plate-Tectonic Basics |

386
(1)

| | |
| --- | --- |
| | The Nature and Origin of the Ocean Floor |

386
(12)

| | |
| --- | --- |
| | Rifting and the Origin of Ocean Basins |

387
(4)

| | |
| --- | --- |
| | Divergent Plate Boundaries |

391
(1)

| | |
| --- | --- |
| | Highlight The Unseen World of Divergent Zones |

392
(2)

| | |
| --- | --- |
| | Transform Boundaries and Offset Mid-ocean Ridges |

394
(1)

| | |
| --- | --- |
| | Convergent Plate Boundaries---Subduction Zones |

394
(3)

| | |
| --- | --- |
| | Convergent Plate Boundaries---Collision Zones |

397
(1)

| | |
| --- | --- |
| | Determining Plate Velocity |

398
(8)

| | |
| --- | --- |
| | Highlight Continental Subduction and Formation of Diamonds |

399
(1)

| | |
| --- | --- |
| | Geology at a Glance: Plate Boundaries |

400
(2)

| | |
| --- | --- |
| | Using Hot Spots to Track Plate Movements |

402
(2)

| | |
| --- | --- |
| | Tracking Magnetic Field Reversals |

404
(1)
404
(2)

| | |
| --- | --- |
| | The Driving Forces of Plate Motion |

406
(1)
406
(1)

| | |
| --- | --- |
| | The Tectonics of Continents---A Preview |

407
(1)
407
(3)
408
(1)
408
(1)
408
(1)
409
(1)

| | |
| --- | --- |
| | Continental Tectonics and the Formation of the Earth's Continents |

410
(25)

| | |
| --- | --- |
| | The Origin and Shaping of Continents |

410
(9)

| | |
| --- | --- |
| | The Anatomy of Continents |

410
(2)
412
(2)

| | |
| --- | --- |
| | The Changing Shape of the Earth's Continents |

414
(2)

| | |
| --- | --- |
| | Mountain Building and Mountain ``Unbuilding'' |

416
(1)
416
(2)

| | |
| --- | --- |
| | Highlight The Geology of the Roof of the World |

418
(1)

| | |
| --- | --- |
| | The Tectonic History of the North American Continent |

419
(12)

| | |
| --- | --- |
| | The Creation of the Continental Shield and Cration |

420
(1)

| | |
| --- | --- |
| | Mountain Building in the East: The Appalachian Events |

421
(1)

| | |
| --- | --- |
| | Highlight The Appalachians---North America's Geologic Jigsaw Puzzle |

422
(1)

| | |
| --- | --- |
| | Mountain Building in the West: Westward Growth of the North American Continent |

423
(2)

| | |
| --- | --- |
| | More Mountain Building in the West |

425
(1)
426
(1)

| | |
| --- | --- |
| | Most Recent Tectonic Events in North America |

427
(1)

| | |
| --- | --- |
| | Looking into the Plate-Tectonic Future: A Global Perspective |

428
(1)

| | |
| --- | --- |
| | Highlight Volcanoes in New Jersey and Georgia? When Will the Atlantic Subduct Again? |

429
(1)

| | |
| --- | --- |
| | Geology at a Glance: Future Subduction Along Atlantic Seaboard |

430
(1)
431
(4)
432
(1)
432
(1)
432
(1)
433
(2)

| | |
| --- | --- |
| | PART 3 Sculpting the Earth's Surface |

435
436
(28)

| | |
| --- | --- |
| | What Causes Mass Movement? |

438
(6)

| | |
| --- | --- |
| | Gravity, Friction, and Slope Angle |

438
(1)
438
(3)

| | |
| --- | --- |
| | Setting Off a Mass-Movement Event |

441
(3)
444
(10)
444
(1)
444
(6)

| | |
| --- | --- |
| | Highlight Keeping an Eye on a Canary |

450
(2)

| | |
| --- | --- |
| | Highlight The La Conchita Mudslide |

452
(1)

| | |
| --- | --- |
| | Geology at a Glance: Mass movements |

453
(1)
453
(1)

| | |
| --- | --- |
| | Avoiding and Preventing Mass-Movement Disasters |

454
(5)

| | |
| --- | --- |
| | Predicting Mass Movements |

454
(2)

| | |
| --- | --- |
| | Highlight Crumbling K'ilauea |

456
(1)
456
(1)

| | |
| --- | --- |
| | Preventing Mass Movements |

457
(2)

| | |
| --- | --- |
| | Extraterrestrial Mass Movement |

459
(2)

| | |
| --- | --- |
| | Highlight How to Choose a Stable Home Site |

460
(1)
461
(3)
462
(1)
462
(1)
463
(1)
463
(1)
464
(36)
464
(3)
467
(2)

| | |
| --- | --- |
| | Stream Flow and Discharge |

467
(2)

| | |
| --- | --- |
| | The Geological Work of Streams |

469
(16)
469
(1)
470
(7)
477
(4)
481
(2)

| | |
| --- | --- |
| | Geology at a Glance: The Work of Streams |

483
(2)
485
(11)

| | |
| --- | --- |
| | Highlight The Mississippi River and Its Delta |

486
(2)
488
(2)

| | |
| --- | --- |
| | Highlight The Great Midwestern Floods of 1993 |

490
(3)
493
(1)

| | |
| --- | --- |
| | Highlight The Tragedy of Hurricane Katrina |

494
(2)

| | |
| --- | --- |
| | Stream Evolution and Plate Tectonics |

496
(1)

| | |
| --- | --- |
| | Extraterrestrial Stream Activity---Evidence from Mars |

497
(1)
498
(2)
498
(1)
499
(1)
499
(1)
499
(1)
500
(38)

| | |
| --- | --- |
| | Groundwater Infiltration and Flow |

502
(3)

| | |
| --- | --- |
| | Movement and Distribution of Groundwater |

503
(2)

| | |
| --- | --- |
| | Tapping the Groundwater Reservior |

505
(7)

| | |
| --- | --- |
| | Aquifers---Water-bearing Rock Units |

506
(2)

| | |
| --- | --- |
| | Natural Springs and Geysers |

508
(4)

| | |
| --- | --- |
| | Finding and Managing Groundwater |

512
(7)
512
(1)

| | |
| --- | --- |
| | Threats to the Groundwater Supply |

513
(1)

| | |
| --- | --- |
| | Should You Hire a Water Witch? |

514
(3)
517
(1)

| | |
| --- | --- |
| | Dealing with Groundwater Problems |

518
(1)

| | |
| --- | --- |
| | Maintaining Groundwater Quality |

519
(5)

| | |
| --- | --- |
| | Natural Groundwater Purification |

520
(2)

| | |
| --- | --- |
| | Highlight Yucca Mountain---A Safe Place for N-Wastes? |

522
(2)

| | |
| --- | --- |
| | Cleansing Contaminated Aquifers |

524
(1)

| | |
| --- | --- |
| | Caves and Karst---The Products of Groundwater Erosion |

524
(2)
524
(2)
526
(4)
526
(1)
526
(4)
530
(6)
530
(3)

| | |
| --- | --- |
| | Protecting Karst Environments |

533
(1)

| | |
| --- | --- |
| | Geology at a Glance: The Geologic Work of Groundwater |

534
(1)

| | |
| --- | --- |
| | Geologic Work of Groundwater, At or Near the Surface |

534
(1)

| | |
| --- | --- |
| | Geologic Work of Groundwater, Underground |

535
(1)
536
(2)
537
(1)
537
(1)
537
(1)
537
(1)
538
(42)

| | |
| --- | --- |
| | Glacier Formation and Growth |

541
(5)
542
(1)
542
(1)
542
(4)
546
(16)
546
(3)

| | |
| --- | --- |
| | Glacial Transport and Deposition |

549
(4)

| | |
| --- | --- |
| | Geology at a Glance: The Work of Continental Glaciers |

553
(1)

| | |
| --- | --- |
| | The Work of Continental Glaciers |

553
(1)

| | |
| --- | --- |
| | Geology at a Glance: The Work of Alpine Glaciers |

554
(1)

| | |
| --- | --- |
| | The Work of Alpine Glaciers |

554
(1)

| | |
| --- | --- |
| | Other Effects of Glaciation |

555
(5)

| | |
| --- | --- |
| | Highlight The World's Greatest Flood---The Channeled Scablands of Eastern Washington |

560
(2)

| | |
| --- | --- |
| | Reconstructing Ice Age Climates |

562
(4)
564
(1)
565
(1)
566
(3)

| | |
| --- | --- |
| | Variations in the Earth's Orbital Mechanics |

567
(1)

| | |
| --- | --- |
| | Terrestrial Factors That Amplify Ice Age Climate Change |

567
(2)
569
(7)

| | |
| --- | --- |
| | Highlight The Snowball Earth---When the Whole Planet Froze |

570
(1)

| | |
| --- | --- |
| | Glaciation in the Pleistocene |

571
(1)
572
(3)

| | |
| --- | --- |
| | Highlight Opening up the Northwest Passage---A By-product of Global Warming? |

575
(1)

| | |
| --- | --- |
| | Glaciation on Other Planets and Moons |

576
(1)
577
(3)
578
(1)
578
(1)
579
(1)
579
(1)

| | |
| --- | --- |
| | Deserts and the Work of Winds |

580
(32)
582
(4)
582
(1)

| | |
| --- | --- |
| | Highlight How Hot Is Hot? |

583
(1)
584
(2)

| | |
| --- | --- |
| | The Work of Water in Deserts |

586
(3)

| | |
| --- | --- |
| | Stream Erosion in Deserts |

586
(1)

| | |
| --- | --- |
| | Stream Deposition in Deserts |

587
(2)

| | |
| --- | --- |
| | The Work of Winds in Deserts |

589
(15)

| | |
| --- | --- |
| | Highlight America's Dust Bowl |

592
591
(2)
593
(3)
596
(6)

| | |
| --- | --- |
| | Reconstructing Paleowind Directions |

602
(1)

| | |
| --- | --- |
| | Geology at a Glance: The Work of Wind in Deserts |

603
(1)
604
(4)

| | |
| --- | --- |
| | Highlight The Great Plains---North America's Once and Future Sahara? |

606
(1)

| | |
| --- | --- |
| | Reversing Desertification |

607
(1)
608
(1)
609
(3)
610
(1)
610
(1)
611
(1)
611
(1)

| | |
| --- | --- |
| | Shores and Coastal Processes |

612
(34)

| | |
| --- | --- |
| | Waves, Currents, and Tides |

614
(6)
614
(2)
616
(4)

| | |
| --- | --- |
| | Processes That Shape Coasts |

620
(11)
620
(2)

| | |
| --- | --- |
| | Highlight Lake Michigan's Vanishing Shoreline |

622
(2)

| | |
| --- | --- |
| | Coastal Transport and Deposition |

624
(5)

| | |
| --- | --- |
| | Geology at a Glance: The Work of Waves and Tides |

629
(1)

| | |
| --- | --- |
| | Highlight Can (and Should) We Control Nature's Coasts? |

630
(1)
631
(6)
631
(3)
634
(1)

| | |
| --- | --- |
| | Highlight The Future of North Carolina's Coast---Some Good, News, Some Bad |

635
(2)

| | |
| --- | --- |
| | Plate-Tectonic Settings of Coasts |

637
(2)

| | |
| --- | --- |
| | Sea-Level Fluctuations and Coastal Evolution |

639
(4)

| | |
| --- | --- |
| | Highlight The Drowning of Tuvalu---A Tiny Country Not Long for This World |

641
(1)

| | |
| --- | --- |
| | Protecting Coasts and Coastal Environments |

642
(1)
643
(3)
644
(1)
644
(1)
644
(1)
645
(1)

| | |
| --- | --- |
| | Human Use of the Earth's Resources |

646
648
(1)
649
(7)
649
(3)
652
(2)

| | |
| --- | --- |
| | Fossil Fuels and the Environment |

654
(2)

| | |
| --- | --- |
| | Alternative Energy Resources |

656
(9)

| | |
| --- | --- |
| | Renewable Alternative Energy Sources |

656
(1)

| | |
| --- | --- |
| | Highlight Gas Hydrates---A Major 21st-Century Fuel or a Potential Global Environmental Disaster? |

657
(5)

| | |
| --- | --- |
| | Nuclear Energy---A Nonrenewable Alternative |

662
(1)

| | |
| --- | --- |
| | Highlight Hydrogen---The Solution to All Our 21st-century Energy Needs? |

663
(2)
665
(8)
665
(6)
671
(2)

| | |
| --- | --- |
| | Future Use of Natural Resources |

673
(4)

| | |
| --- | --- |
| | Geology at a Glance: Earth's Energy Resources |

674
(1)

| | |
| --- | --- |
| | Meeting Future Energy Needs |

674
(1)

| | |
| --- | --- |
| | Meeting Future Mineral Needs |

675
(2)
677
678
(1)
678
(1)
678
(1)
679
Appendix A Conversion Factors for English and Metric Units
1
(1)
Appendix B A Statistical Portrait of Planet Earth
2
(2)
Appendix C Reading Topographic and Geologic Maps
4
(2)
Appendix D Mineral-Identification Charts
6
(4)
Glossary
10
(10)
Photo Credits
20
(5)
Index
25