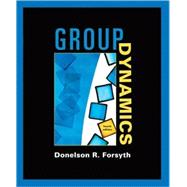 Questions About This Book?
Why should I rent this book?
Renting is easy, fast, and cheap! Renting from eCampus.com can save you hundreds of dollars compared to the cost of new or used books each semester. At the end of the semester, simply ship the book back to us with a free UPS shipping label! No need to worry about selling it back.
How do rental returns work?
Returning books is as easy as possible. As your rental due date approaches, we will email you several courtesy reminders. When you are ready to return, you can print a free UPS shipping label from our website at any time. Then, just return the book to your UPS driver or any staffed UPS location. You can even use the same box we shipped it in!
What version or edition is this?
This is the 4th edition with a publication date of 7/1/2004.
What is included with this book?
The Used copy of this book is not guaranteed to include any supplemental materials. Typically, only the book itself is included.
The Rental copy of this book is not guaranteed to include any supplemental materials. You may receive a brand new copy, but typically, only the book itself.
Summary
In the Fourth Edition of his best-selling text, Forsyth combines an emphasis on research, empirical studies supporting theoretical understanding of groups, and case studies to illustrate the application of concepts to actual groups thus providing students with the most comprehensive treatment of groups available. Forsyth builds each chapter around a real-life case and draws on examples from a range of disciplines including psychology, law, education, sociology, and political science. Because he tightly weaves concepts and familiar ideas together, the text takes students beyond simple exposure to basic principles and research findings to a deeper understanding of each topic.
Table of Contents
Preface
xvi

| | |
| --- | --- |
| | Introduction to Group Dynamics |

1
(32)
2
(14)
2
(3)
5
(5)
10
(5)

| | |
| --- | --- |
| | Focus 1-1: When Does a Group Look Like a Group? |

15
(1)
16
(1)

| | |
| --- | --- |
| | The Nature of Group Dynamics |

16
(17)
17
(7)

| | |
| --- | --- |
| | Focus 1-2: Are Groups Good or Bad? |

24
(1)

| | |
| --- | --- |
| | Contemporary Group Dynamics |

24
(4)

| | |
| --- | --- |
| | Group Dynamics Is Dynamic |

28
(2)
30
(1)
31
(1)
32
(1)
33
(32)

| | |
| --- | --- |
| | Measurement in Group Dynamics |

34
(11)
35
(5)
40
(1)

| | |
| --- | --- |
| | Focus 2-1: What Dimensions Structure Group Interaction? |

41
(4)

| | |
| --- | --- |
| | Testing Hypotheses: Research Designs |

45
(8)
45
(2)
47
(2)
49
(3)

| | |
| --- | --- |
| | Focus 2-2: Are Groups Harder to Study Than Individuals? |

52
(1)

| | |
| --- | --- |
| | Selecting a Research Design |

53
(1)

| | |
| --- | --- |
| | Theories in Group Dynamics |

53
(12)
54
(1)
55
(1)
56
(2)
58
(1)
59
(1)
60
(1)
60
(2)
62
(1)
63
(2)

| | |
| --- | --- |
| | The Individual and the Group |

65
(36)

| | |
| --- | --- |
| | C. P. Ellis: From Klan Member to Enlightened Humanitarian |

66
(1)

| | |
| --- | --- |
| | From Isolation to Belonging |

66
(10)
66
(5)

| | |
| --- | --- |
| | Focus 3-1: Does Cyber-Rejection Hurt as Much as Face-to-Face Rejection? |

71
(2)
73
(3)

| | |
| --- | --- |
| | From Individualism to Collectivism |

76
(12)

| | |
| --- | --- |
| | Characteristics of Collectivism |

76
(5)

| | |
| --- | --- |
| | Collectivism Across Cultures |

81
(2)

| | |
| --- | --- |
| | Focus 3-2: Do Only Individualists Strive for High Self-Esteem? |

83
(1)

| | |
| --- | --- |
| | Collectivism Across Groups |

84
(1)

| | |
| --- | --- |
| | Collectivism Across People |

85
(3)

| | |
| --- | --- |
| | From Personal Identity to Social Identity |

88
(13)
88
(3)
91
(3)

| | |
| --- | --- |
| | Focus 3-3: Can Social Identity Theory Explain Sports Fans? |

94
(3)
97
(2)
99
(1)
100
(1)
101
(34)

| | |
| --- | --- |
| | The Impressionists: The Group that Redefined Beauty |

102
(1)
102
(9)
103
(1)

| | |
| --- | --- |
| | Focus 4-1: Are Extraverts Happier than Introverts? |

104
(1)
105
(2)

| | |
| --- | --- |
| | Experience and Preference |

107
(1)

| | |
| --- | --- |
| | Social Anxiety and Shyness |

107
(2)
109
(1)
110
(1)
111
(12)
111
(5)

| | |
| --- | --- |
| | Focus 4-2: How Do People React to Others' Triumphs and Tragedies? |

116
(1)
116
(4)
120
(3)
123
(12)

| | |
| --- | --- |
| | Interpersonal Attraction and Group Formation |

123
(1)

| | |
| --- | --- |
| | Focus 4-3: Why Join a Gang? |

124
(6)

| | |
| --- | --- |
| | The Economics of Membership |

130
(2)
132
(1)
133
(1)
134
(1)
135
(34)

| | |
| --- | --- |
| | The U.S. Olympic Hockey Team: Miracle Makers |

136
(1)

| | |
| --- | --- |
| | The Nature of Group Cohesion |

136
(9)
137
(1)
138
(2)

| | |
| --- | --- |
| | Focus 5-1: Hazing: Do Initiations Create Cohesion? |

140
(1)
141
(2)
143
(2)

| | |
| --- | --- |
| | Cohesion and Commitment Over Time |

145
(7)

| | |
| --- | --- |
| | Stages of Group Development |

146
(5)

| | |
| --- | --- |
| | Cycles of Group Development |

151
(1)
152
(7)

| | |
| --- | --- |
| | Member Satisfaction and Adjustment |

153
(1)

| | |
| --- | --- |
| | Group Dynamics and Influence |

154
(1)
154
(3)

| | |
| --- | --- |
| | Focus 5-2: Does Stress Lead to a Loss of Team Perspective? |

157
(2)
159
(10)
159
(2)

| | |
| --- | --- |
| | Building Teams in Organizations |

161
(4)
165
(1)
166
(2)
168
(1)
168
(1)
169
(36)

| | |
| --- | --- |
| | Andes Survivors: One Group's Triumph over Extraordinary Adversity |

170
(1)
170
(6)
172
(1)

| | |
| --- | --- |
| | The Transmission of Norms |

173
(2)

| | |
| --- | --- |
| | Focus 6-1: Do Eating Disorders Run in Groups? |

175
(1)
176
(10)
177
(3)
180
(3)

| | |
| --- | --- |
| | Roles, Stress, and Well-Being |

183
(3)
186
(19)
187
(5)

| | |
| --- | --- |
| | Focus 6-2: Do Online Groups Allocate Status More Fairly than Face-to-Face Groups? |

192
(1)
193
(4)
197
(5)
202
(1)
202
(2)
204
(1)
204
(1)
205
(44)

| | |
| --- | --- |
| | The Corona Trial Jury: The Group as Arbiter of Justice |

206
(2)

| | |
| --- | --- |
| | Majority Influence: The Power of the Many |

208
(12)
208
(7)

| | |
| --- | --- |
| | Limits to Majority Influence |

215
(5)

| | |
| --- | --- |
| | Minority Influence: The Power of the Few |

220
(7)
220
(1)

| | |
| --- | --- |
| | Focus 7-1: Are Pressures to Conform Minimized in Groups that Interact via Computers? |

221
(4)

| | |
| --- | --- |
| | Influence as Social Impact |

225
(2)

| | |
| --- | --- |
| | Sources of Group Influence |

227
(10)
229
(2)
231
(1)

| | |
| --- | --- |
| | Focus 7-2: Why Are Groups Less Helpful than Individuals? |

232
(2)
234
(3)

| | |
| --- | --- |
| | Application: Understanding Juries |

237
(12)
238
(2)

| | |
| --- | --- |
| | How Effective Are Juries? |

240
(2)
242
(2)
244
(3)
247
(1)
247
(2)
249
(36)

| | |
| --- | --- |
| | The People's Temple: The Metamorphic Effects of Power |

250
(1)
251
(6)
251
(2)

| | |
| --- | --- |
| | Did They Obey? Milgram's Findings |

253
(3)

| | |
| --- | --- |
| | The Power of the Milgram Situation |

256
(1)
257
(13)

| | |
| --- | --- |
| | Focus 8-1: How Strong Are Pressures to Obey in the Cockpit? |

258
(1)
259
(2)

| | |
| --- | --- |
| | Focus 8-2: Bullying: A Harmless Phase or Coercive Abuse? |

261
(4)
265
(5)

| | |
| --- | --- |
| | The Metamorphic Effects of Power |

270
(15)

| | |
| --- | --- |
| | Reactions to the Use of Power |

271
(5)

| | |
| --- | --- |
| | Changes in the Powerholder |

276
(4)

| | |
| --- | --- |
| | Focus 8-3: Does Power Corrupt? |

280
(1)
281
(1)
281
(2)
283
(1)
283
(2)
285
(40)

| | |
| --- | --- |
| | The Relay Test Room: Enhancing Productivity Through Teamwork |

286
(1)
286
(11)

| | |
| --- | --- |
| | Working with Others: Social Facilitation |

287
(3)

| | |
| --- | --- |
| | Why Does Social Facilitation Occur? |

290
(4)

| | |
| --- | --- |
| | Focus 9-1: Are Groups Good for the Appetite? |

294
(1)

| | |
| --- | --- |
| | Conclusions and Applications |

294
(3)
297
(7)

| | |
| --- | --- |
| | Productivity Losses in Groups |

298
(3)

| | |
| --- | --- |
| | Causes of and Cures for Social Loafing |

301
(3)
304
(12)

| | |
| --- | --- |
| | Group Composition: Building the Effective Group |

305
(1)

| | |
| --- | --- |
| | Focus 9-2: What Makes a Group Great? |

306
(3)

| | |
| --- | --- |
| | Steiner's Taxonomy of Tasks |

309
(5)

| | |
| --- | --- |
| | Focus 9-3: Does Synergy Occur in Groups? |

314
(1)

| | |
| --- | --- |
| | Two Heads Are Better---Sometimes |

315
(1)
316
(9)
317
(1)

| | |
| --- | --- |
| | Improving Brainstorming Sessions |

318
(4)
322
(2)
324
(1)
324
(1)
325
(46)

| | |
| --- | --- |
| | The Bay of Pigs Planners: Disastrous Decisions and Groupthink |

326
(1)
327
(13)

| | |
| --- | --- |
| | Individual and Group Decision Making |

327
(2)

| | |
| --- | --- |
| | The Anatomy of Group Decision Making |

329
(4)

| | |
| --- | --- |
| | Focus 10-1: Why Do Groups Keep Minutes? |

333
(5)

| | |
| --- | --- |
| | Who Decides---Individuals or Groups? |

338
(2)

| | |
| --- | --- |
| | Groups as Imperfect Decision Makers |

340
(12)

| | |
| --- | --- |
| | Group Discussion Pitfalls |

340
(2)

| | |
| --- | --- |
| | Focus 10-2: Do Groups Waste Time? |

342
(1)

| | |
| --- | --- |
| | The Shared Information Bias |

342
(4)
346
(2)
348
(4)

| | |
| --- | --- |
| | Groupthink: A Worst-Case Scenario |

352
(19)
353
(3)

| | |
| --- | --- |
| | Focus 10-3: How Do Groups Get Trapped by Decisions? |

356
(1)

| | |
| --- | --- |
| | Symptoms of Defective Decision Making |

357
(1)
358
(1)

| | |
| --- | --- |
| | The Emergence of Groupthink |

359
(4)
363
(3)
366
(2)
368
(1)
369
(2)
371
(38)

| | |
| --- | --- |
| | Carly Fiorina: Transforming Groups Through Leadership |

372
(1)

| | |
| --- | --- |
| | Questions About Leadership |

372
(7)
373
(3)
376
(1)
377
(2)

| | |
| --- | --- |
| | Focus 11-1: Do Men and Women Lead Differently? |

379
(1)
379
(12)

| | |
| --- | --- |
| | Personal Qualities of Leaders |

382
(4)

| | |
| --- | --- |
| | Demographics of Leadership Emergence |

386
(2)

| | |
| --- | --- |
| | Who Will Lead? A Cognitive Explanation |

388
(2)

| | |
| --- | --- |
| | Focus 11-2: Are Groups Biased Against Female Leaders? |

390
(1)
391
(18)

| | |
| --- | --- |
| | Fiedler's Contingency Model |

391
(3)
394
(4)

| | |
| --- | --- |
| | Leader--Member Exchange Theory |

398
(1)
399
(3)

| | |
| --- | --- |
| | Transformational, Charismatic, and Visionary Leadership |

402
(2)

| | |
| --- | --- |
| | Women, Men, and Leadership |

404
(1)
405
(2)
407
(1)
408
(1)
409
(38)

| | |
| --- | --- |
| | Jobs Versus Sculley: When Group Members Turn Against Each Other |

410
(2)
412
(16)

| | |
| --- | --- |
| | Winning: Conflict and Competition |

412
(6)

| | |
| --- | --- |
| | Sharing: Conflict over Resources |

418
(4)

| | |
| --- | --- |
| | Controlling: Conflict over Power |

422
(1)

| | |
| --- | --- |
| | Focus 12-1: Should You Take the Blame for Your Group's Failure? |

423
(2)

| | |
| --- | --- |
| | Deciding: Conflict over Choices |

425
(1)

| | |
| --- | --- |
| | Liking and Disliking: Personal Conflicts |

426
(2)

| | |
| --- | --- |
| | Confrontation and Escalation |

428
(7)
429
(1)

| | |
| --- | --- |
| | Perception → Misperception |

429
(1)

| | |
| --- | --- |
| | Weak Tactics → Stronger Tactics |

430
(3)

| | |
| --- | --- |
| | Reciprocity → Upward Conflict Spiral |

433
(1)
434
(1)
434
(1)
435
(12)
435
(2)

| | |
| --- | --- |
| | Misperception → Understanding |

437
(1)

| | |
| --- | --- |
| | Strong Tactics → Cooperative Tactics |

438
(1)

| | |
| --- | --- |
| | Upward → Downward Conflict Spirals |

439
(1)

| | |
| --- | --- |
| | Focus 12-2: What Is the Best Way to Manage Conflict? |

440
(1)
441
(1)
442
(1)
442
(1)
443
(2)
445
(1)
446
(1)
447
(38)

| | |
| --- | --- |
| | The Rattlers and the Eagles: Group Against Group |

448
(2)

| | |
| --- | --- |
| | Competition and Conflict: Us Versus Them |

450
(10)

| | |
| --- | --- |
| | Realistic Group Conflict Theory |

450
(1)
451
(4)
455
(1)

| | |
| --- | --- |
| | Focus 13-1: Are Collectivists Peacemakers? |

456
(2)
458
(1)
459
(1)

| | |
| --- | --- |
| | Social Categorization: Perceiving Us and Them |

460
(10)

| | |
| --- | --- |
| | The Ingroup--Outgroup Bias |

460
(4)

| | |
| --- | --- |
| | Cognitive Consequences of Categorization |

464
(3)

| | |
| --- | --- |
| | Does Categorization Cause Conflict? |

467
(2)

| | |
| --- | --- |
| | The Evolution of Intergroup Conflict |

469
(1)

| | |
| --- | --- |
| | Resolving Intergroup Conflict: Uniting Us and Them |

470
(15)
470
(4)

| | |
| --- | --- |
| | Focus 13-2: Is Friendship Stronger Than Hate? |

474
(1)

| | |
| --- | --- |
| | Cognitive Cures for Conflict |

475
(2)
477
(3)

| | |
| --- | --- |
| | Resolving Conflict: Conclusions |

480
(1)
481
(2)
483
(1)
484
(1)
485
(38)

| | |
| --- | --- |
| | Apollo 13: The Group that Lost the Moon |

486
(1)
487
(12)
488
(5)

| | |
| --- | --- |
| | Focus 14-1: Why Is Mount Everest so Deadly to Groups? |

493
(1)
494
(5)
499
(9)
499
(3)

| | |
| --- | --- |
| | Reactions to Spatial Invasion |

502
(3)
505
(3)
508
(15)
510
(2)

| | |
| --- | --- |
| | Territoriality Within Groups |

512
(1)

| | |
| --- | --- |
| | Focus 14-2: The Home Advantage: Real or Myth? |

513
(5)

| | |
| --- | --- |
| | Groups in Context: Beyond Apollo 13 |

518
(1)
518
(2)
520
(1)
521
(2)
523
(32)

| | |
| --- | --- |
| | The Therapy Group: Groups as Interpersonal Resources |

524
(1)

| | |
| --- | --- |
| | Group Approaches to Change |

524
(12)
526
(4)

| | |
| --- | --- |
| | Interpersonal Learning Groups |

530
(2)
532
(3)

| | |
| --- | --- |
| | Focus 15-1: Can Groups Give Support Online? |

535
(1)

| | |
| --- | --- |
| | Sources of Change in Groups |

536
(10)
537
(1)
538
(3)
541
(2)
543
(1)

| | |
| --- | --- |
| | Focus 15-2: How Can We Cope with Disasters and Trauma? |

544
(1)
544
(1)
545
(1)

| | |
| --- | --- |
| | The Effectiveness of Groups |

546
(9)

| | |
| --- | --- |
| | Perceptions Versus Behaviors |

548
(1)

| | |
| --- | --- |
| | Evidence of Negative Effects |

548
(2)

| | |
| --- | --- |
| | Types of Groups and Effectiveness |

550
(1)
551
(1)
551
(2)
553
(1)
553
(2)

| | |
| --- | --- |
| | Crowds and Collective Behavior |

555
(34)

| | |
| --- | --- |
| | The Who Concert Stampede: A Crowd Gone Mad? |

556
(2)

| | |
| --- | --- |
| | The Nature of Collectives |

558
(13)
558
(2)
560
(2)

| | |
| --- | --- |
| | Focus 16-1: People Watching: What Do Crowds Do? |

562
(4)
566
(5)
571
(13)

| | |
| --- | --- |
| | Le Bon's Crowd Psychology |

571
(1)

| | |
| --- | --- |
| | Focus 16-2: Are Social Trends Infectious? |

572
(1)
573
(1)
574
(2)
576
(6)
582
(2)
584
(5)

| | |
| --- | --- |
| | The Myth of the Madding Crowd |

584
(1)

| | |
| --- | --- |
| | Studying Groups and Collectives |

585
(1)
586
(2)
588
(1)
588
(1)
References
589
(70)
Name Index
659
(15)
Subject Index
674