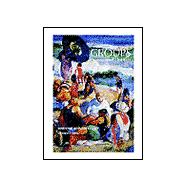 Summary
Drawing on their extensive clinical experience in training group leaders, the Coreys provide a clear, personal, hands-on resource filled with examples, guidelines, insights, and ideas that show how one can apply the basic issues and key concepts of group process to working with a variety of groups. Case examples and samples of dialogue between group members and the leaders are included.
Table of Contents
Introduction: Basic Issues in Group Work
Introduction to Group Work
The Group Counselor: Person and Professional
Ethical and Legal Issues in Group Counseling
Group Process: Stages of Development
Forming a Group
Initial Stage of a Group
Transition Stage of a Group
Working Stage of a Group
Ending a Group
References and Suggested Readings for Parts One and Two
Application of Group Process to Specific Groups
Groups for Children
Groups for Adolescents
Groups for Adults
Groups for the Elderly
Name Index
Subject Index
Table of Contents provided by Publisher. All Rights Reserved.