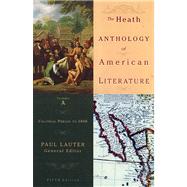 Questions About This Book?
Why should I rent this book?
Renting is easy, fast, and cheap! Renting from eCampus.com can save you hundreds of dollars compared to the cost of new or used books each semester. At the end of the semester, simply ship the book back to us with a free UPS shipping label! No need to worry about selling it back.
How do rental returns work?
Returning books is as easy as possible. As your rental due date approaches, we will email you several courtesy reminders. When you are ready to return, you can print a free UPS shipping label from our website at any time. Then, just return the book to your UPS driver or any staffed UPS location. You can even use the same box we shipped it in!
What version or edition is this?
This is the 5th edition with a publication date of 12/13/2004.
What is included with this book?
The Used copy of this book is not guaranteed to include any supplemental materials. Typically, only the book itself is included.
The Rental copy of this book is not guaranteed to include any supplemental materials. You may receive a brand new copy, but typically, only the book itself.
Related Products
Summary
Unrivaled diversity and teachability have made The Heath Anthology a best-selling text since the publication of its first edition in 1989. In presenting a more inclusive canon of American literature, The Heath Anthology continues to balance the traditional, leading names in American literature with lesser-known writers and to build upon the anthology's other strengths: its apparatus and its ancillaries. Now available in five volumes for greater flexibility, the Fifth Edition offers new thematic clusters to stimulate classroom discussions and to show the treatment of important topics across the genres. A new HM ClassPrep CD-ROM with an electronic version of the Instructor's Guide and an extensive array of visual aids supports instructors as they prepare for lectures. The indispensable web site has been fully updated to include revised timelines, a multimedia gallery to support thematic clusters, and a searchable Instructor's Guide. New! Two new thematic clusters, "America in the European Imagination" and "Cultural Encounters: A Critical Survey" explore imaginary European constructions of a yet untouched American landscape. In addition, the new cluster, "On Nature and Nature's God," examines the shift from a reliance on religious faith to the use of reason and the scientific method. "On The Discourse of Liberty" surveys the notions and realities of American independence. Selections from authors such as Thomas Morton, Anne Bradstreet, Sor Juana Inés de la Cruz, and Cotton Mather examine notions of identity and ideology in American literary history. New! Rich, new selections in the Native American Oral Narrative and Poetry sections depict the effects of cross-cultural encounters along the American frontier. Early selections reflect the growing interest among scholars in works of American literature that were not originally written in English and their impact upon the predominantly English literatures of North America. The section entitled "Cultures in Contact" is organized along regional lines, such as "New Spain," "New France," "Chesapeake," and "New England," to facilitate the comparison of different imperial agendas.
Table of Contents
Preface
xxv
COLONIAL PERIOD: TO 1700
1
(564)

| | |
| --- | --- |
| | Native American Culture and Traditions |

2
(3)
5
(3)
8
(3)
11
(5)

| | |
| --- | --- |
| | Native American Oral Literatures |

16
(97)

| | |
| --- | --- |
| | Native American Oral Narrative |

19
(47)

| | |
| --- | --- |
| | Talk Concerning the First Beginning (Zuni) |

22
(14)

| | |
| --- | --- |
| | Changing Woman and the Hero Twins after the Emergence of the People (Navajo) |

36
(13)

| | |
| --- | --- |
| | Wohpe and the Gift of the Pipe (Lakota) |

49
(2)

| | |
| --- | --- |
| | The Origin of Stories (Seneca) |

51
(3)

| | |
| --- | --- |
| | Iroquois or Confederacy of the Five Nations (Iroquois) |

54
(3)

| | |
| --- | --- |
| | Iktomi and the Dancing Ducks (Christine Dunham, Oglala Sioux) |

57
(2)

| | |
| --- | --- |
| | Raven and Marriage (Tlingit) |

59
(5)

| | |
| --- | --- |
| | The Bungling Host (Hitchiti) |

64
(1)

| | |
| --- | --- |
| | Creation of the Whites (Yuchi) |

65
(1)

| | |
| --- | --- |
| | Native American Oral Poetry |

66
(47)
69
(20)
69
(20)
89
(3)
89
(1)
90
(1)

| | |
| --- | --- |
| | Like Flowers Continually Perishing (Ayocuan) |

91
(1)
92
(5)
92
(1)

| | |
| --- | --- |
| | Moved (Uvavnuk, Iglulik Eskimo) |

93
(1)

| | |
| --- | --- |
| | Improvised Greeting (Takomaq, Iglulik Eskimo) |

93
(1)

| | |
| --- | --- |
| | Widow's Song (Quernertoq, Copper Eskimo) |

94
(1)

| | |
| --- | --- |
| | My Breath (Orpingalik, Netsilik Eskimo) |

95
(2)
97
(9)

| | |
| --- | --- |
| | Deer Hunting Song (Virsak Vai-i, O'odham) |

97
(1)
98
(1)

| | |
| --- | --- |
| | Song of Repulse to a Vain Lover (To'ak, Makah) |

98
(1)

| | |
| --- | --- |
| | A Dream Song (Annie Long Tom, Clayoquot) |

99
(1)

| | |
| --- | --- |
| | Woman's Divorce Dance Song (Jane Green) |

99
(1)

| | |
| --- | --- |
| | Formula to Secure Love (Cherokee) |

100
(1)

| | |
| --- | --- |
| | Formula to Cause Death (A'yunini the Swimmer, Cherokee) |

101
(1)
102
(1)
102
(1)

| | |
| --- | --- |
| | Song of War (Odjib'we, Anishinabe) |

103
(1)

| | |
| --- | --- |
| | War Song (Young Doctor, Makah) |

103
(1)

| | |
| --- | --- |
| | Song of Famine (Holy-Face Bear, Dakota) |

104
(1)

| | |
| --- | --- |
| | Song of War (Two Shields, Lakota) |

104
(1)

| | |
| --- | --- |
| | Song of War (Victoria, Tohona O'odham) |

105
(1)

| | |
| --- | --- |
| | Cluster: America in the European Imagination |

106
(13)
109
(1)
109
(1)
109
(1)
109
(1)

| | |
| --- | --- |
| | Theodor Galle, after a drawing by Jan van der Straet [Stradanus] |

110
(1)
110
(1)
111
(1)

| | |
| --- | --- |
| | Elegie XIX, To his Mistris Going to Bed |

111
(1)
112
(1)
112
(1)
113
(101)

| | |
| --- | --- |
| | Christopher Columbus (1451-1506) |

119
(13)

| | |
| --- | --- |
| | from Journal of the First Voyage to America, 1492-1493 |

120
(8)

| | |
| --- | --- |
| | from Narrative of the Third Voyage, 1498-1500 |

128
(4)

| | |
| --- | --- |
| | Cluster: Cultural Encounters - A Critical Survey |

132
(4)

| | |
| --- | --- |
| | Frederick Jackson Turner (1861-1932) |

134
(1)

| | |
| --- | --- |
| | from The Significance of the Frontier in American History |

134
(1)
135
(1)

| | |
| --- | --- |
| | from Reading Against the Grain: Origin Stories and American Literacy History |

135
(1)
136
(1)

| | |
| --- | --- |
| | from Letting Go Our Grand Obsessions: Notes Toward a New Literary History of the American Frontiers |

136
(1)
136
(1)

| | |
| --- | --- |
| | from Imperial Eyes: Travel Writing and Transculturation |

136
(1)
137
(1)

| | |
| --- | --- |
| | from The Black Atlantic: Modernity and Double Consciousness |

137
(1)

| | |
| --- | --- |
| | Paula M.L. Moya and Ramon Saldivar |

138

| | |
| --- | --- |
| | from Fictions of the Trans-American Imaginary |

138

| | |
| --- | --- |
| | Alvar Núñez Cabeza de Vaca (1490?-1556?) |

136
(16)

| | |
| --- | --- |
| | from Relation of Alvar Nunez Cabeza de Vaca |

141
(11)
141
(1)

| | |
| --- | --- |
| | from Chapter VII, The Character of the Country |

142
(1)

| | |
| --- | --- |
| | from Chapter VIII, We Go from Aute |

143
(2)

| | |
| --- | --- |
| | from Chapter X, The Assault from the Indians |

145
(1)

| | |
| --- | --- |
| | from Chapter XI, Of What Befel Lope de Oviedo with the Indians |

145
(1)

| | |
| --- | --- |
| | from Chapter XXI, Our Cure of Some of the Afflicted |

146
(1)

| | |
| --- | --- |
| | from Chapter XXIV,. Customs of the Indians of That Country |

147
(1)

| | |
| --- | --- |
| | from Chapter XXVII, We Moved Away and Were Well Received |

148
(1)

| | |
| --- | --- |
| | from Chapter XXXII, The Indians Give Us the Hearts of Deer |

149
(1)

| | |
| --- | --- |
| | from Chapter XXXIII, We See Traces of Christians |

150
(1)

| | |
| --- | --- |
| | from Chapter XXXIV, Of Sending for the Christians |

151
(1)

| | |
| --- | --- |
| | Fray Marcos de Niza (1495?-1542) |

152
(4)

| | |
| --- | --- |
| | from A Relation of the Reverend Father Fray Marcos de Niza, Touching His Discovery of the Kingdom of Ceuola or Cibola... |

153
(3)

| | |
| --- | --- |
| | Pedro de Casteñeda (1510?-1570?) |

156
(3)

| | |
| --- | --- |
| | from The Narrative of the Expedition of Coronado |

157
(2)

| | |
| --- | --- |
| | Chapter XXI, Of how the army returned to Tiguex and the general reached Quivira |

| | |
| --- | --- |
| | Gaspar Pérez de Villagrá (1555-1620) |

159
(19)

| | |
| --- | --- |
| | from The History of New Mexico |

160
(18)

| | |
| --- | --- |
| | from Canto I, Which sets forth the outline of the history |

160
(2)

| | |
| --- | --- |
| | Canto XIV, How the River of the North was discovered and the trials that were borne in discovering it... |

162
(16)

| | |
| --- | --- |
| | Canto XXX, How the new General...went to take leave of Luzcoija, and the battle he had with the Spaniards |

| | |
| --- | --- |
| | The Apparition of the Virgin of Guadalupe in 1531 |

178
(8)

| | |
| --- | --- |
| | from The History of the Miraculous Apparition of the Virgin of Guadalupe in 1531, 1649 |

179
(7)

| | |
| --- | --- |
| | Sor Juana Inés de la Cruz (1648-1695) |

186
(9)

| | |
| --- | --- |
| | 48, In Reply to a Gentleman from Peru, Who Sent Her Clay Vessels While Suggesting She Would Better Be a Man |

188
(4)

| | |
| --- | --- |
| | 94, Which Reveals the Honorable Ancestry of a High-Born Drunkard |

192
(1)

| | |
| --- | --- |
| | 317, Villancico VI, from "Santa Catarina," 1691 |

193
(2)

| | |
| --- | --- |
| | Don Antonio de Otermin (fl. 1680) |

195
(8)

| | |
| --- | --- |
| | Letter on the Pueblo Revolt of 1680 |

196
(7)

| | |
| --- | --- |
| | The Coming of the Spanish and the Pueblo Revolt (Hopi) |

203
(4)

| | |
| --- | --- |
| | The Coming of the Spanish and the Pueblo Revolt (Hopi) |

203
(4)

| | |
| --- | --- |
| | Don Diego de Vargas (?-1704) |

207
(7)

| | |
| --- | --- |
| | from Letter on The Reconquest of New Mexico, 1692 |

208
(6)
214
(21)

| | |
| --- | --- |
| | René Goulaine de Laudonnière (fl. 1562-1582) |

216
(3)

| | |
| --- | --- |
| | from A Notable Historie Containing Foure Voyages Made by Certaine French Captaines unto Florida |

216
(3)

| | |
| --- | --- |
| | Samuel de Champlain (1570?-1635) |

219
(5)

| | |
| --- | --- |
| | from The Voyages of Samuel de Champlain, 1604-1618 |

220
(4)

| | |
| --- | --- |
| | from The Voyages to the Great River St. Lawrence, 1608-1612 |

220
(3)
223
(1)
224
(11)

| | |
| --- | --- |
| | from The Relation of 1647, by Father Jerome Lalemant |

226
(9)
235
(54)

| | |
| --- | --- |
| | Thomas Harriot (1560-1621) |

237
(10)

| | |
| --- | --- |
| | from A Briefe and True Report of the New Found Land of Virginia |

239
(8)

| | |
| --- | --- |
| | Edward Maria Wingfield (1560?-1613?) |

247
(8)

| | |
| --- | --- |
| | from A Discourse of Virginia |

248
(7)
255
(15)

| | |
| --- | --- |
| | from The Generall Historie of Virginia, New-England, and the Summer Isles |

258
(1)

| | |
| --- | --- |
| | from Book III, Chapter 2 [Smith as captive at the court of Powhatan in 1608] |

258
(2)

| | |
| --- | --- |
| | from Book III, Chapter 8 [Smith's journey to Pamaunkee] |

260
(4)

| | |
| --- | --- |
| | from A Description of New England |

264
(3)

| | |
| --- | --- |
| | from Advertisements for the Unexperienced Planters of New-England, or Anywhere, Or the Path-way to Experience to Erect a Plantation [Review of the colonies planted in New England and Virginia] |

267
(3)

| | |
| --- | --- |
| | Richard Frethorne (fl. 1623) |

270
(3)

| | |
| --- | --- |
| | from Richard Frethorne, to His Parents (Virginia, 1623) |

270
(3)

| | |
| --- | --- |
| | Nathaniel Bacon (1647-1676) |

273
(7)

| | |
| --- | --- |
| | Nathaniel Bacon Esq'r his Manifesto Concerning the Present Troubles in Virginia |

275
(5)
280
(9)

| | |
| --- | --- |
| | The Poor, Unhappy Transported Felon |

282
(7)
289
(276)

| | |
| --- | --- |
| | Thomas Morton (1579?-1647?) |

294
(13)
296
(11)

| | |
| --- | --- |
| | from Book I, Containing the originall of the Natives, their manners & Customes, with their tractable nature and love towards the English |

296
(1)

| | |
| --- | --- |
| | from Chapter IV, Of their Houses and Habitations |

296
(1)

| | |
| --- | --- |
| | from Chapter VI, Of the Indians apparell |

296
(1)

| | |
| --- | --- |
| | Chapter VIII, Of their Reverence, and respect to age |

297
(1)

| | |
| --- | --- |
| | Chapter XVI, Of their acknowledgment of the Creation, and immortality of the Soule |

297
(1)

| | |
| --- | --- |
| | from Chapter XX, That the Salvages live a contended life. |

298
(1)

| | |
| --- | --- |
| | from Book III, Containing a description of the People that are planted there, what remarkable Accidents have happened there since they were settled, what Tenents they hould, together with the practise of their Church |

299
(1)

| | |
| --- | --- |
| | from Chapter I, Of a great League made with the Plimmouth Planters after their arrivall, by the Sachem of those Territories |

299
(1)

| | |
| --- | --- |
| | from Chapter V, Of a Massacre made upon the Salvages at Wessaguscus |

300
(1)

| | |
| --- | --- |
| | from Chapter VII, Of Thomas Mortons entertainement at Plimmouth, and castinge away upon an Island |

300
(1)

| | |
| --- | --- |
| | from Chapter XIV, Of the Revells of New Canaan |

301
(1)

| | |
| --- | --- |
| | Chapter XV, Of a great Monster supposed to be at Ma-re-Mount; and the preparation made to destroy it |

303
(1)

| | |
| --- | --- |
| | Chapter XVI, How the 9. worthies put mine Host of Ma-re-Mount into the inchaunted Castle at Plimmouth, and terrified him with the Monster Briareus |

306
(1)

| | |
| --- | --- |
| | John Winthrop (1588-1649) |

307
(17)

| | |
| --- | --- |
| | from A Modell of Christian Charity |

309
(8)

| | |
| --- | --- |
| | from The Journal of John Winthrop |

317
(7)

| | |
| --- | --- |
| | William Bradford (1590-1657) |

324
(23)

| | |
| --- | --- |
| | from Of Plymouth Plantation |

326
(21)
326
(1)

| | |
| --- | --- |
| | from Chapter I, The Separatist Interpretation of the Reformation in England 1550-1607 |

326
(1)

| | |
| --- | --- |
| | from Chapter IX, Of their Voyage, and how they Passed the Sea; and of their Safe Arrival at Cape Cod |

327
(2)
329
(1)

| | |
| --- | --- |
| | from Chapter XI, The Remainder of Anno 1620 [The Mayflower Compact, The Starving Time, Indian Relations] |

| | |
| --- | --- |
| | from Chapter XIV, Anno Domini 1623 [End of the"Common Course and Condition"] |

333
(1)

| | |
| --- | --- |
| | from Chapter XIX, Anno Domini 1628 [Thomas Morton of Merrymount] |

334
(1)

| | |
| --- | --- |
| | from Chapter XXIII, Anno Domini 1632 [Prosperity Brings Dispersal of Population] |

337
(1)

| | |
| --- | --- |
| | from Chapter XXXIII, Anno Domini 1637 [The Pequot War] |

338
(1)

| | |
| --- | --- |
| | from Chapter XXIX, Anno Domini 1638 [Great and Fearful Earthquake] |

340
(1)

| | |
| --- | --- |
| | from Chapter XXXII, Anno Domini 1642 [Wickedness Breaks Forth; A Horrible Case of Beastiality] |

340
(1)

| | |
| --- | --- |
| | from Chapter XXXIII, Anno Domini 1643 [The Life and Death of Elder Brewster] |

343
(1)

| | |
| --- | --- |
| | from Chapter XXXIV, Anno Domini 1644 [Proposal to Remove to Nauset} |

345
(2)

| | |
| --- | --- |
| | Roger Williams (1603?-1683) |

347
(20)

| | |
| --- | --- |
| | from A Key into the Language of America |

349
(16)

| | |
| --- | --- |
| | [Preface]: To my Deare and Welbeloved Friends and Countreymen, in old and new England |

349
(2)
351

| | |
| --- | --- |
| | from Chapter XXI, Of Religion, the soule, &c. |

256
(106)

| | |
| --- | --- |
| | Chapter XXII, Of their Government and Justice |

362
(3)

| | |
| --- | --- |
| | To the Town of Providence |

365
(1)

| | |
| --- | --- |
| | Testimony of Roger Williams relative to his first coming into the Narragansett country |

366
(1)

| | |
| --- | --- |
| | Thomas Shepard (1605-1649) |

367
(27)
370
(24)

| | |
| --- | --- |
| | Anne Bradstreet (1612?-1672) |

394
(20)

| | |
| --- | --- |
| | The Prologue [To Her Book] |

396
(2)

| | |
| --- | --- |
| | In Honour of...Queen Elizabeth |

398
(4)
402
(1)

| | |
| --- | --- |
| | To Her Father with Some Verses |

402
(1)
403
(3)

| | |
| --- | --- |
| | Before the Birth of One of Her Children |

406
(1)

| | |
| --- | --- |
| | To My Dear and Loving Husband |

406
(1)

| | |
| --- | --- |
| | A Letter to Her Husband, Absent upon Public Employment |

407
(1)

| | |
| --- | --- |
| | In Memory of My Dear Grandchild Elizabeth Bradstreet, Who Deceased August, 1665, Being a Year and Half Old |

408
(1)

| | |
| --- | --- |
| | On My Dear Grandchild Simon Bradstreet, Who Died on 16 November, 1669, being but a Month, and One Day Old |

408
(1)

| | |
| --- | --- |
| | Upon the Burning of Our House July 10th, 1666 |

409
(1)
410
(4)

| | |
| --- | --- |
| | Michael Wigglesworth (1631-1705) |

414
(9)

| | |
| --- | --- |
| | from The Diary of Michael Wigglesworth |

415
(4)
419
(4)

| | |
| --- | --- |
| | The Bay Psalm Book (1640); The New England Primer (1683?) |

423
(14)
425
(2)

| | |
| --- | --- |
| | from "The Preface" by John Cotton |

425
(2)
427
(1)
428
(1)
429
(1)
430
(1)
431
(2)
433
(1)

| | |
| --- | --- |
| | from The New England Primer |

434
(3)
434
(1)

| | |
| --- | --- |
| | The Dutiful Child's Promises |

435
(1)
435
(1)
436
(1)

| | |
| --- | --- |
| | Mary White Rowlandson [Talcott] (1637?-1711) |

437
(31)

| | |
| --- | --- |
| | from A Narrative of the Captivity and Restauration of Mrs. Mary Rowlandson |

440
(28)

| | |
| --- | --- |
| | Edward Taylor (1642?-1729) |

468
(28)

| | |
| --- | --- |
| | from God's Determinations |

472
(7)
472
(1)

| | |
| --- | --- |
| | The Souls Groan to Christ for Succour |

473
(1)
474
(4)

| | |
| --- | --- |
| | The Joy of Church Fellowship rightly attended |

478
(1)
479
(3)
479
(1)

| | |
| --- | --- |
| | 6, Upon Wedlock, & Death of Children |

480
(2)

| | |
| --- | --- |
| | from Preparatory Meditations, First Series |

482
(3)
482
(1)

| | |
| --- | --- |
| | 6, Another Meditation at the same time. |

483
(1)

| | |
| --- | --- |
| | 8, Meditation. Joh. 6.51. I am the Living Bread. |

484
(1)

| | |
| --- | --- |
| | from Preparatory Meditations, Second Series |

485
(7)

| | |
| --- | --- |
| | 1, Meditation. Col. 2.17. Which are Shaddows of things to come and the body is Christ |

485
(2)

| | |
| --- | --- |
| | 26, Meditation. Heb. 9.13.14. How much more shall the blood of Christ, etc. |

487
(1)

| | |
| --- | --- |
| | 50, Meditation. Joh. 1.14. Full of Truth |

488
(2)

| | |
| --- | --- |
| | 115, Meditation. Cant. 5:10. My Beloved. |

490
(2)

| | |
| --- | --- |
| | from A Valediction to all the World preparatory for Death 3d of the 11m 1720 Version 1 |

492
(4)

| | |
| --- | --- |
| | Cant. 3, Valediction, to the Terraqueous Globe |

492
(2)

| | |
| --- | --- |
| | A Fig for thee Oh! Death, Version 2 |

494
(2)

| | |
| --- | --- |
| | Samuel Sewall (1652-1730) |

496
(11)

| | |
| --- | --- |
| | from The Diary of Samuel Sewall |

498
(3)

| | |
| --- | --- |
| | The Selling of Joseph, A Memorial |

501
(5)

| | |
| --- | --- |
| | My Verses upon the New Century [Jan. 1, 1701] |

506
(1)

| | |
| --- | --- |
| | Cotton Mather (1663-1728) |

507
(26)

| | |
| --- | --- |
| | from The Wonders of the Invisible World |

509
(5)

| | |
| --- | --- |
| | [The Devil Attacks the People of God] |

509
(3)

| | |
| --- | --- |
| | V. The Trial of Martha Carrier at The Court of Oyer and Terminer, Held by Adjournment at Salem, August 2, 1692. |

512
(2)

| | |
| --- | --- |
| | from Magnalia Christi Americana; or, The Ecclesiastical History of New-England |

514
(10)

| | |
| --- | --- |
| | from A General Introduction |

514
(3)

| | |
| --- | --- |
| | Galeacius Secundus: The Life of William Bradford, Esq., Governor of Plymouth Colony |

517
(7)

| | |
| --- | --- |
| | from Decennium Luctuosum: An History of Remarkable Occurrences in the Long [Indian] War |

524
(3)

| | |
| --- | --- |
| | Article XX, A Notable Exploit: dux femina facti [Hannah Dustin's Captivity] |

524
(3)

| | |
| --- | --- |
| | from The Negro Christianized |

527
(5)

| | |
| --- | --- |
| | from Bonifacius.... With Humble Proposals...to Do Good in the World |

532
(1)

| | |
| --- | --- |
| | John Williams (1664-1729) |

533
(11)

| | |
| --- | --- |
| | from The Redeemed Captive Returning to Zion |

535
(9)

| | |
| --- | --- |
| | A Sheaf of Seventeenth-Century Anglo-American Poetry |

544
(36)

| | |
| --- | --- |
| | Thomas Tillam (?-c. 1676) |

545
(1)

| | |
| --- | --- |
| | Uppon the first sight of New-England June 29, 1638 |

545
(1)

| | |
| --- | --- |
| | John Wilson (c. 1588-1667) |

546
(2)

| | |
| --- | --- |
| | Anagram made by mr John Willson of Boston upon the Death of Mrs.Abigaill Tompson, And sent to her husband in virginia, while he was sent to preach the gospell yr |

547
(1)

| | |
| --- | --- |
| | John Josselyn (c. 1610-post 1692) |

548
(2)

| | |
| --- | --- |
| | Verses made sometime since upon the Picture of a young and handsome Gypsie, not improperly transferred upon the Indian Squa |

549
(1)
549
(1)

| | |
| --- | --- |
| | [And the bitter storm augments] |

550
(1)
550
(3)

| | |
| --- | --- |
| | [Sweetly (my Dearest) I left thee asleep] |

551
(1)
552
(1)

| | |
| --- | --- |
| | George Alsop (1636?-1673?) |

553
(1)

| | |
| --- | --- |
| | Trafique is Earth's Great Atlas |

553
(1)

| | |
| --- | --- |
| | Sarah Whipple Goodhue (1641-1681) |

553
(1)
554
(1)

| | |
| --- | --- |
| | Benjamin Tompson (1642-1714) |

554
(2)
555
(1)
555
(1)

| | |
| --- | --- |
| | Richard Steere (1643?-1721) |

556
(1)

| | |
| --- | --- |
| | On a Sea-Storm nigh the Coast |

556
(1)

| | |
| --- | --- |
| | Anna Tompson Hayden (1648-1720) |

557
(1)

| | |
| --- | --- |
| | Upon the Death of Elizabeth Tompson |

557
(1)

| | |
| --- | --- |
| | Elizabeth Sowle Bradford (1663?-1731) |

558
(1)

| | |
| --- | --- |
| | To the Reader, in Vindication of this Book |

558
(1)

| | |
| --- | --- |
| | Roger Wolcott (1679-1767) |

559
(3)

| | |
| --- | --- |
| | from A Brief Account of the Agency of the Honorable John Winthrop, Esq; In the Court of King Charles the Second, Anno Dom. 1662 When he Obtained for the Colony of Connecticut His Majesty's Gracious Charter |

560
(2)
562
(20)

| | |
| --- | --- |
| | from A Poem Written by a Captive Damsel |

563
(2)
EIGHTEENTH CENTURY
565

| | |
| --- | --- |
| | The Enlightenment and the Great Awakening |

568
(3)

| | |
| --- | --- |
| | Daily Life and the Woman's Sphere |

571
(1)
572
(1)

| | |
| --- | --- |
| | Revolution and Confederation |

573
(3)

| | |
| --- | --- |
| | A Nation of Disparate Peoples |

576
(4)

| | |
| --- | --- |
| | From the Plow, to the Sword, to the Book |

580
582
(218)

| | |
| --- | --- |
| | Sarah Kemble Knight (1666-1727) |

584
(18)

| | |
| --- | --- |
| | The Journal of Madam Knight |

585
(17)

| | |
| --- | --- |
| | Louis Armand de Lom d'Arce, Baron de Lahontan (1666-1715) |

602
(8)

| | |
| --- | --- |
| | from New Voyages to North-America . . . from 1683 to 1694, in Two Volumes |

604
(1)

| | |
| --- | --- |
| | from Volume I, A Discourse of the Interest of the French, and of the English, in North-America |

604
(1)

| | |
| --- | --- |
| | from Volume II, New Voyages to America, Giving an Account of the Customs, Commerce, Religion and Strange Opinions of the Savages of that Country |

605
(1)

| | |
| --- | --- |
| | from A Short View of the Humors and Customs of the Savages |

607
(1)

| | |
| --- | --- |
| | from An Account of the Amours and Marriages of the Savages |

608
(2)

| | |
| --- | --- |
| | William Byrd II (1674-1744) |

610
(23)

| | |
| --- | --- |
| | from The History of the Dividing Line betwixt Virginia and North Carolina and The Secret History of the Line |

612
(18)

| | |
| --- | --- |
| | Letter to Mrs. Jane Pratt Taylor (October 10, 1735) |

630
(3)

| | |
| --- | --- |
| | Cluster: On Nature and Nature's God |

633
(12)
635
(1)

| | |
| --- | --- |
| | from Essay Concerning Human Understanding Chapter I, Of Ideas in general, and their Original |

635
(1)

| | |
| --- | --- |
| | Alexander Pope (1688-1744) |

636
(1)

| | |
| --- | --- |
| | from Essay on Man, Epistle I |

636
(1)

| | |
| --- | --- |
| | I [Say first, of God above or Man below] |

636
(1)

| | |
| --- | --- |
| | VII [Far as creation's ample range extends] |

637
(1)

| | |
| --- | --- |
| | X [Cease, then, nor Order imperfection name] |

638
(1)

| | |
| --- | --- |
| | Jonathan Edwards (1703-1758) |

638
(1)

| | |
| --- | --- |
| | from Treatise Concerning Religious Affections |

638
(2)
640
(1)

| | |
| --- | --- |
| | from The Discourse of Nature and Government |

640
(1)

| | |
| --- | --- |
| | Anna Eliza Bleecker (1752-1783?) |

641
(1)

| | |
| --- | --- |
| | On the Immensity of Creation |

641
(1)

| | |
| --- | --- |
| | Philip Freneau (1752-1832) |

642
(1)

| | |
| --- | --- |
| | On the Universality and Other Attributes of the God of Nature |

642
(1)
643
(1)
643
(1)

| | |
| --- | --- |
| | Chapter I, The Author's Profession of Faith |

643
(2)

| | |
| --- | --- |
| | Jonathan Edwards (1703-1758) |

645
(32)

| | |
| --- | --- |
| | from Images of Divine Things |

648
(2)
650
(1)

| | |
| --- | --- |
| | from A Faithful Narrative of the Surprising Work of God |

651
(5)
656
(10)

| | |
| --- | --- |
| | Sinners in the Hands of an Angry God |

666
(11)

| | |
| --- | --- |
| | Elizabeth Ashbridge (1713-1755) |

677
(12)

| | |
| --- | --- |
| | from Some Account of the Fore Part of the Life of Elizabeth Ashbridge,...Written by her own Hand many years ago |

678
(11)
689
(20)

| | |
| --- | --- |
| | from The Journal of John Woolman |

692
(11)

| | |
| --- | --- |
| | from Some Considerations on the Keeping of Negroes |

703
(6)

| | |
| --- | --- |
| | Francisco Palou (1723-1789) |

709
(10)
710
(1)

| | |
| --- | --- |
| | from Chapter XXII, The Expeditions Arrive at the Port of Monterey The Mission and Presidio of San Carlos Are Founded |

| | |
| --- | --- |
| | from Chapter LVIII, The Exemplary Death of the Venerable Father Junipero |

713
(6)

| | |
| --- | --- |
| | A Sheaf of Eighteenth-Century Anglo-American Poetry |

719
(81)

| | |
| --- | --- |
| | Ebenezer Cook (1667-1733) |

723
(1)

| | |
| --- | --- |
| | The Sot-weed Factor; or, a Voyage to Maryland, &c. |

723
(18)

| | |
| --- | --- |
| | Susanna Wright (1697-1784) |

741
(1)

| | |
| --- | --- |
| | To Eliza Norris-at Fairhill |

742
(1)

| | |
| --- | --- |
| | Anna Boylens Letter to King Henry the 8th |

743
(1)
746
(1)

| | |
| --- | --- |
| | My Own Birth Day.-August 4th 1761 |

747
(1)

| | |
| --- | --- |
| | Richard Lewis (1700?-1734) |

748
(1)

| | |
| --- | --- |
| | A Journey from Patapsko to Annapolis, April 4, 1730 |

749
(9)

| | |
| --- | --- |
| | William Dawson (1704-1752) |

758
(1)
758
(6)

| | |
| --- | --- |
| | Jane Colman Turell (1708-1735) |

764
(1)

| | |
| --- | --- |
| | Psalm CXXXVII. Paraphras'd August 5th, 1725 |

764
(1)
765
(1)

| | |
| --- | --- |
| | On Reading the Warning By Mrs. Singer |

766
(1)
767
(1)
768
(1)
768
(1)

| | |
| --- | --- |
| | Thomas Godfrey (1736-1763) |

769
(1)

| | |
| --- | --- |
| | from The Prince of Parthia, A Tragedy |

769
(2)

| | |
| --- | --- |
| | Annis Boudinot Stockton (1736-1801) |

771
(1)
771
(1)
772
(1)

| | |
| --- | --- |
| | A Poetical Epistle, Addressed by a Lady of New Jersey, to Her Niece, upon Her Marriage |

773
(1)

| | |
| --- | --- |
| | The Vision, an Ode to Washington |

775
(2)

| | |
| --- | --- |
| | Elizabeth Graeme Fergusson (1737-1801) |

777
(1)

| | |
| --- | --- |
| | Upon the Discovery of the Planet By Mr. Herschel of Bath... |

778
(1)

| | |
| --- | --- |
| | On a Beautiful Damask Rose, Emblematical of Love and Wedlock |

778
(1)

| | |
| --- | --- |
| | On the Mind's Being Engrossed by One Subject |

779
(1)

| | |
| --- | --- |
| | Nathaniel Evans (1742-1767) |

780
(1)
780
(1)

| | |
| --- | --- |
| | Ode to the Memory of Mr. Thomas Godfrey |

782
(1)

| | |
| --- | --- |
| | To Benjamin Franklin, Occasioned by Hearing Him Play on the Harmonica |

784
(1)

| | |
| --- | --- |
| | Anna Young Smith (1756-1780) |

785
(1)
785
(1)

| | |
| --- | --- |
| | An Elegy to the Memory of the American Volunteers,...April 19, 1775 |

786
(2)

| | |
| --- | --- |
| | Sarah Wentworth Apthorp Morton (1759-1846) |

788
(1)

| | |
| --- | --- |
| | from Ouabi: or the Virtues of Nature, An Indian Tale. In Four Cantos By Philenia, a Lady of Boston [Canto One] |

789
(1)

| | |
| --- | --- |
| | Stanzas to a Husband Recently United |

792
(1)
793
(2)

| | |
| --- | --- |
| | Margaretta Bleecker Faugeres (1771-1801) |

795
(1)

| | |
| --- | --- |
| | The following Lines were occasioned by Mr. Robertson's refusing to paint for one Lady, and immediately after taking another lady's likeness, 1793 |

795
(1)

| | |
| --- | --- |
| | To Aribert. October, 1790 |

796
(1)

| | |
| --- | --- |
| | Poems Published Anonymously |

797
(1)
797
(1)

| | |
| --- | --- |
| | Verses Written by a Young Lady, on Women Born to Be Controll'd |

798
(1)
799
(1)

| | |
| --- | --- |
| | Voices of Revolution and Nationalism |

800
(287)

| | |
| --- | --- |
| | Handsome Lake (Seneca) (1735-1815) |

802
(2)

| | |
| --- | --- |
| | How America Was Discovered |

803
(1)

| | |
| --- | --- |
| | Benjamin Franklin (1706-1790) |

804
(86)
808
(6)

| | |
| --- | --- |
| | A Witch Trial at Mount Holly |

814
(1)

| | |
| --- | --- |
| | The Speech of Polly Baker |

815
(2)

| | |
| --- | --- |
| | An Edict by the King of Prussia |

817
(3)

| | |
| --- | --- |
| | The Ephemera, an Emblem of Human Life |

820
(1)

| | |
| --- | --- |
| | Remarks Concerning the Savages of North America |

821
(4)
825
(2)
827
(1)
828
(1)

| | |
| --- | --- |
| | Part One [Twyford, at the Bishop of St. Asaph's, 1771] |

828
(1)

| | |
| --- | --- |
| | Part Two: Continuation of the Account of My Life Begun at Passy, 1784 |

876
(1)

| | |
| --- | --- |
| | Part Three [Philadelphia, 1788] |

886
(4)

| | |
| --- | --- |
| | Mercy Otis Warren (1728-1814) |

890

| | |
| --- | --- |
| | To Fidelio, Long Absent on the great public Cause, which agitated all America, in 1776 |

892
(2)
894
(23)

| | |
| --- | --- |
| | from The Ladies of Castille |

917
(1)

| | |
| --- | --- |
| | from An Address to the Inhabitants of the United States of America |

918

| | |
| --- | --- |
| | J. Hector St. John de Crevecoeur (1735-1813) |

821
(136)

| | |
| --- | --- |
| | from Letters from an American Farmer |

922
(1)

| | |
| --- | --- |
| | from Letter I, Introduction |

922
(1)

| | |
| --- | --- |
| | from Letter II, On the Situation, Feelings, and Pleasures of an American Farmer |

925
(1)

| | |
| --- | --- |
| | from Letter III, What Is an American? |

928
(1)

| | |
| --- | --- |
| | from Letter V, Customary Education and Employment of the Inhabitants of Nantucket |

933
(1)

| | |
| --- | --- |
| | from Letter IX, Description of Charles Town; Thoughts on Slavery; on Physical Evil; a Melancholy Scene |

934
(1)

| | |
| --- | --- |
| | from Letter XII,. Distresses of a Frontier Man |

941
(16)
957
(19)
959
(1)

| | |
| --- | --- |
| | Thoughts on the Present State of American Affairs |

959
(6)
965
(1)
965
(6)
971
(1)

| | |
| --- | --- |
| | from Chapter II, Of Missions and Revelations |

971
(1)

| | |
| --- | --- |
| | from Chapter III, Concerning the Character of Jesus Christ, and His History |

972
(1)

| | |
| --- | --- |
| | from Chapter VI, Of the True Theology |

974
(2)

| | |
| --- | --- |
| | John Adams (1735-1826) and Abigail Adams (1744-1818) |

976
(14)

| | |
| --- | --- |
| | from Autobiography of John Adams |

977
(2)

| | |
| --- | --- |
| | Letter from Abigail Adams to John Adams, March 31, 1776 |

979
(1)

| | |
| --- | --- |
| | Letter from John Adams to Abigail Adams, April 14, 1776 |

979
(1)

| | |
| --- | --- |
| | from Letter from John Adams to Mercy Otis Warren, April 16, 1776 |

980
(1)

| | |
| --- | --- |
| | from Letters from John Adams to Abigail Adams, July 3, 1776 |

981
(2)

| | |
| --- | --- |
| | Letter from Abigail Adams to John Adams, June 30, 1778 |

983
(1)

| | |
| --- | --- |
| | Abigail Adams's Diary of Her Return Voyage to America, March 30-May 1, 1788 |

984
(2)

| | |
| --- | --- |
| | from Letter from John Adams to Thomas Jefferson, September 2, 1813 |

986
(1)

| | |
| --- | --- |
| | from Letter from Thomas Jefferson to John Adams, October 28, 1813 |

987
(1)

| | |
| --- | --- |
| | from Letter from John Adams to Thomas Jefferson, November 15, 1813 |

988
(2)

| | |
| --- | --- |
| | Thomas Jefferson (1743-1826) |

990
(39)

| | |
| --- | --- |
| | from Notes on the State of Virginia |

994
(1)

| | |
| --- | --- |
| | from Query VI, Productions, Mineral, Vegetable, and Animal, Buffon and the Theory of Degeneracy |

944
(1)

| | |
| --- | --- |
| | from Query XI, Aborigines, Original Condition and Origin |

999
(1)
1003
(1)

| | |
| --- | --- |
| | from Query XVII, Religion |

1007
(1)

| | |
| --- | --- |
| | from Query XVIII, Manners...Effect of Slavery |

1009
(1)

| | |
| --- | --- |
| | from Letter to James Madison, Oct. 28, 1785 |

1010
(2)

| | |
| --- | --- |
| | from Letter to James Madison, Dec. 20, 1787 |

1012
(3)

| | |
| --- | --- |
| | Letter to Benjamin Banneker, Aug. 30, 1791 |

1015
(1)

| | |
| --- | --- |
| | Letter to the Marquis de Condorcet, Aug. 30, 1791 |

1015
(1)

| | |
| --- | --- |
| | Letter to Edward Coles, Aug. 25, 1814 |

1016
(2)

| | |
| --- | --- |
| | Letter to Peter Carr [Young Man's Education] |

1018
(4)

| | |
| --- | --- |
| | Letter to Benjamin Hawkins [Civilization of the Indians] |

1022
(1)

| | |
| --- | --- |
| | Letter to Nathaniel Burwell [A Young Woman's Education] |

1023
(2)

| | |
| --- | --- |
| | from Indian Addresses: To Brother Handsome Lake |

1025
(2)

| | |
| --- | --- |
| | Federalist and Anti-Federalist Contentions |

1027
(2)

| | |
| --- | --- |
| | The Federalist No. 6 (Alexander Hamilton) |

1029
(13)

| | |
| --- | --- |
| | The Federalist No. 10 ( James Madison) |

1034
(5)

| | |
| --- | --- |
| | An Anti-Federalist Paper, To the Massachusetts Convention |

1039
(3)

| | |
| --- | --- |
| | Toussaint L'Ouverture (1744?-1803) |

1042
(7)

| | |
| --- | --- |
| | Proclamations and Letters |

1044
(5)

| | |
| --- | --- |
| | Cluster: On the Discourse of Liberty |

1049
(18)
1051
(1)

| | |
| --- | --- |
| | from Concerning Civil Government, Second Essay |

1051
(1)
1051
(1)
1051
(1)

| | |
| --- | --- |
| | Andrew Hamilton (1676-1741) |

1052
(1)

| | |
| --- | --- |
| | Closing Argument in the Libel Trial of John Peter Zenger |

1052
(2)

| | |
| --- | --- |
| | Hannah Griffitts (1727-1817) |

1054
(1)

| | |
| --- | --- |
| | The Female Patriots. Addres'd to the Daughters of Liberty in America, 1768 |

1055
(1)

| | |
| --- | --- |
| | Phillis Wheatley (1753-1784) |

1056
(1)
1056
(1)

| | |
| --- | --- |
| | Thomas Jefferson (1743-1826) |

1057
(1)

| | |
| --- | --- |
| | rom Autobiography of Thomas Jefferson |

1057
(4)
1061
(1)

| | |
| --- | --- |
| | To the Honorable Council & House of Representatives for the State of Massachusetts-Bay....The Petition of a great number of Negroes who are detained in a state of Slavery in the Bowels of a free & Christian Country Humbly Shewing |

1061
(2)
1063
(1)
1063
(2)
1065
(1)

| | |
| --- | --- |
| | On the Dangers of Democracy |

1065
(2)

| | |
| --- | --- |
| | Patriot and Loyalist Songs and Ballads |

1067
(20)
1068
(1)
1068
(1)
1069
(1)

| | |
| --- | --- |
| | The King's own Regulars, And their Triumphs over the Irregulars |

1070
(3)

| | |
| --- | --- |
| | The Irishman's Epistle to the Officers and Troops at Boston |

1073
(1)

| | |
| --- | --- |
| | The Yankee's Return from Camp |

1074
(2)
1076
(2)
1078
(1)
1079
(2)
1081
(1)

| | |
| --- | --- |
| | When Good Queen Elizabeth Governed the Realm |

1081
(1)

| | |
| --- | --- |
| | Song, for a Fishing Party near Burlington, on the Delaware, in 1776 |

1082
(1)
1083
(1)

| | |
| --- | --- |
| | A Birthday Song, for the King's Birthday, June 4, 1777 |

1083
(1)
1084
(1)
1085
(2)

| | |
| --- | --- |
| | Contested Visions, American Voices |

1087

| | |
| --- | --- |
| | Jupiter Hammon (1711-1806?) |

1090
(7)

| | |
| --- | --- |
| | An Evening Thought: Salvation by Christ, with Penitential Cries |

1092
(2)

| | |
| --- | --- |
| | An Address to Miss Phillis Wheatly, Ethiopian Poetess, in Boston, who came from Africa at eight years of age, and soon became acquainted with the gospel of Jesus Christ |

1094
(3)

| | |
| --- | --- |
| | James Grainger (1721?-1766) |

1097
(18)

| | |
| --- | --- |
| | from The Sugar-Cane. A Poem. In Four Books |

1099
(1)

| | |
| --- | --- |
| | from Book IV, The Genius of Africa |

1099
(16)

| | |
| --- | --- |
| | Samson Occom (Mohegan) (1723-1792) |

1115
(22)

| | |
| --- | --- |
| | A Short Narrative of My Life |

1116
(6)

| | |
| --- | --- |
| | A Sermon Preached by Samson Occom |

1122
(15)
1137
(6)

| | |
| --- | --- |
| | Narrative of the Uncommon Sufferings and Surprising Deliverance of Briton Hammon |

1139
(4)
1143
(9)

| | |
| --- | --- |
| | A Charge, Delivered to the African Lodge, June 24, 1797, at Menotomy |

1145
(7)

| | |
| --- | --- |
| | Olaudah Equiano (1745-1797) |

1152
(33)

| | |
| --- | --- |
| | from The Interesting Narrative of the Life of Olaudah Equiano, or Gustavus Vassa, the African, Written by Himself |

1154
(1)
1154
(1)
1162
(1)
1171
(1)
1176
(1)
1179
(6)

| | |
| --- | --- |
| | Judith Sargent Murray (1751-1820) |

1185
(17)

| | |
| --- | --- |
| | Desultory Thoughts upon the Utility of encouraging a degree of Self-Complacency, especially in Female Bosoms |

1187
(3)

| | |
| --- | --- |
| | On the Domestic Education of Children |

1190
(3)

| | |
| --- | --- |
| | On the Equality of the Sexes |

1193
(7)

| | |
| --- | --- |
| | Occasional Epilogue to The Contrast, a Comedy, Written by Royal Tyler, Esq. |

1200
(2)

| | |
| --- | --- |
| | Ann Eliza Bleecker (1752-1783) |

1202
(9)

| | |
| --- | --- |
| | Written in the Retreat from Burgoyne |

1204
(2)

| | |
| --- | --- |
| | from The History of Maria Kittle |

1206
(5)

| | |
| --- | --- |
| | Philip Freneau (1752-1832) |

1211
(15)
1212
(4)
1216
(1)
1217
(2)
1219
(1)
1220
(1)

| | |
| --- | --- |
| | On Observing a Large Red-streak Apple |

1221
(2)

| | |
| --- | --- |
| | The Indian Burying Ground |

1223
(1)

| | |
| --- | --- |
| | On the Causes of Political Degeneracy |

1224
(2)

| | |
| --- | --- |
| | Timothy Dwight (1752-1817) |

1226
(12)
1229
(1)

| | |
| --- | --- |
| | Part II, The Flourishing Village |

1229
(1)

| | |
| --- | --- |
| | from Part IV, The Destruction of the Pequods |

1234
(4)

| | |
| --- | --- |
| | Phillis Wheatley (1753-1784) |

1238
(17)
1240
(2)

| | |
| --- | --- |
| | Letter to the Right Hon'ble The Earl of Dartmouth per favour of Mr. Wooldridge |

1242
(1)

| | |
| --- | --- |
| | To the Right Honourable William, Earl of Dartmouth, His Majesty's Principal Secretary of State for North-America, &c |

1243
(1)

| | |
| --- | --- |
| | Letter to the Rt. Hon'ble the Countess of Huntingdon |

1244
(1)

| | |
| --- | --- |
| | On the Death of the Rev. Mr. George Whitefield 1770 |

1245
(1)

| | |
| --- | --- |
| | On the Death of Dr. Samuel Marshall 1771 |

1246
(1)

| | |
| --- | --- |
| | On Being Brought from Africa to America |

1247
(1)
1248
(1)

| | |
| --- | --- |
| | To the University of Cambridge, in New England |

1249
(1)

| | |
| --- | --- |
| | Philis's Reply to the Answer in our Last by the Gentleman in the Navy |

1250
(2)

| | |
| --- | --- |
| | To His Excellency General Washington |

1252
(2)

| | |
| --- | --- |
| | Liberty and Peace, A Poem by Phillis Peters |

1254
(1)

| | |
| --- | --- |
| | Lemuel Haynes (1753-1833) |

1255
(17)

| | |
| --- | --- |
| | Liberty Further Extended: Or Free Thoughts on the Illegality of Slave-keeping |

1258
(10)
1268
(4)
1272
(19)
1274
(5)

| | |
| --- | --- |
| | The Hasty Pudding, A Poem, in Three Cantos |

1279
(10)

| | |
| --- | --- |
| | Advice to a Raven in Russia |

1289
(2)
1291
(43)

| | |
| --- | --- |
| | The Contrast, A Comedy in Five Acts |

1293
(41)

| | |
| --- | --- |
| | Hendrick Aupaumut (Mahican) (1757-1830) |

1334
(6)

| | |
| --- | --- |
| | from A Short Narration of My Last Journey to the Western Country |

1336
(4)

| | |
| --- | --- |
| | Hannah Webster Foster (1758-1840) |

1340
(20)

| | |
| --- | --- |
| | from The Coquette; or, the History of Eliza Wharton |

1341
(1)

| | |
| --- | --- |
| | Letter I, To Miss Lucy Freeman |

1341
(1)
1342
(1)
1343
(1)
1344
(1)

| | |
| --- | --- |
| | Letter V, To Miss Lucy Freeman |

1345
(1)
1346
(1)

| | |
| --- | --- |
| | Letter VIII, To Mr. Charles Deighton |

1347
(1)

| | |
| --- | --- |
| | Letter XI, To Mr. Charles Deighton |

1348
(1)

| | |
| --- | --- |
| | Letter XII, To Miss Lucy Freeman |

1348
(1)

| | |
| --- | --- |
| | Letter XIII, To Miss Eliza Wharton |

1350
(1)

| | |
| --- | --- |
| | Letter XVIII, To Mr. Charles Deighton |

1351
(1)

| | |
| --- | --- |
| | Letter LXV, To Mr. Charles Deighton |

1352
(1)

| | |
| --- | --- |
| | Letter LXVIII, To Mrs. M. Wharton |

1353
(1)

| | |
| --- | --- |
| | Letter LXXI, To Mrs. Lucy Sumner |

1354
(1)

| | |
| --- | --- |
| | Letter LXXII, To Mr. Charles Deighton |

1356
(1)

| | |
| --- | --- |
| | Letter LXXIII, To Miss Julia Granby |

1358
(1)

| | |
| --- | --- |
| | Letter LXXIV, To Mrs. M. Wharton |

1359
(1)

| | |
| --- | --- |
| | Susanna Haswell Rowson (1762-1824) |

1360
(13)
1361
(1)
1361
(1)

| | |
| --- | --- |
| | from Chapter I, A Boarding School |

1362
(1)

| | |
| --- | --- |
| | Chapter VI, An Intriguing Teacher |

1364
(1)

| | |
| --- | --- |
| | from Chapter VII, Natural Sense of Propriety Inherent in the Female Bosom |

1365
(1)

| | |
| --- | --- |
| | from Chapter IX, We Know Not What a Day May Bring Forth |

1367
(1)

| | |
| --- | --- |
| | from Chapter XI, Conflict of Love and Duty |

1369
(1)

| | |
| --- | --- |
| | from Chapter XII, [How thou art fall'n!] |

1371
(1)

| | |
| --- | --- |
| | from Chapter XIV, Maternal Sorrow |

1372
(1)

| | |
| --- | --- |
| | Charles Brockden Brown (1771-1810) |

1373
1375
Acknowledgments
A-1
Index of Authors, Titles, and First Lines I-1