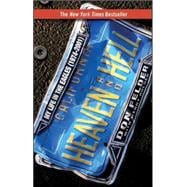 Summary
The Eagles wrote the soundtrack to the seventies and eighties, but backstage there were no peaceful, easy feelings. For the first time ever, a member of the band tells what life in the fast lane was really like. Two 16-page photo inserts.
Author Biography
Don Felder is widely considered one of the greatest guitar players in the music industry, and he continues to tour and play as a solo artist. He lives in Los Angeles.
WENDY HOLDEN is a seasoned journalist and bestselling author. She lives in Suffolk, England.
Table of Contents
Acknowledgements.
Chapters 1-20.
Index.
Photos.