Note: Supplemental materials are not guaranteed with Rental or Used book purchases.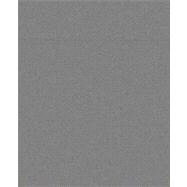 Questions About This Book?
What version or edition is this?
This is the edition with a publication date of 11/15/2011.
What is included with this book?
The New copy of this book will include any supplemental materials advertised. Please check the title of the book to determine if it should include any CDs, lab manuals, study guides, etc.
The eBook copy of this book is not guaranteed to include any supplemental materials. Typically only the book itself is included.
Summary
An electrifying collection of rarely seen hockey photos highlighting the greatest heroes of the Original 6 era. The hockey stars of the fifties and sixties -- Rocket Richard, Gordie Howe, Dave Keon, Bobby Hull, Jean Beliveau, Terry Sawchuk, Tim Horton, and others -- were some of the most passionate players in NHL history. These skilful and often colourful athletes played exhilarating hockey and were national heroes in a time when only six hockey teams and 120 players battled for the Stanley Cup. Hockey's Original 6celebrates the most dynamic players and exciting moments of the era in more than 100 photographs from the legendary Harold Barkley Archives, including a number of never -- or rarely -- seen images. From 1942 until the early seventies, Barkley was the Toronto Star's leading sports photographer, pioneering the use of electronic flash to capture stop-action hockey. This book is the most complete collection of pre-expansion-era colour action hockey photos available in print. Relive the thrill of the era with images capturing the first NHL teams -- The Toronto Maple Leafs, Boston Bruins, Chicago Black Hawks, Detroit Red Wings, Montreal Canadiens, and New York Rangers -- in their prime. Two informative essays by Mike Leonetti-- prolific hockey writer and historian -- set Barkley and the photos in context, and short image captions illuminate the players and their feats. Jean Beliveau -- hockey legend and elder statesman -- provides a personal and insightful foreword. Combining iconic images and hockey lore, Hockey's Original 6is the perfect gift for sports fans, history buffs, and art collectors.
Author Biography
Mike Leonetti has written more than twenty-five books, including best-selling hockey titles such as Hockey Now, Maple Leaf Legends, Canadiens Legends, and Maple Leafs Top 100. He has also written several best-selling children's picture books, including My Leafs Sweater, A Hero Named Howe, Number Four, Bobby Orr, and Wendel and the Great One. He owns an extensive archive of hockey photographs and memorabilia-including the Harold Barkley Archives-and is a walking encyclopedia of Maple Leafs trivia. He lives in Woodbridge, Ontario. Harold Barkley was a pioneer of sports photography. Covering three decades worth of NHL hockey for the Toronto Star during the golden era of the Original Six, he was the first to use an electronic flash to take stop-action hockey pictures and he developed special equipment for shooting colour. For close to twenty seasons, Jean Béliveau was "the gentle giant" centreman and captain of the fabled Montréal Canadiens during the team's glory years in the 1950s and 1960s. Retiring from active play in 1971, he went on to a successful twenty-two-year career as the Canadien's senior vice-president of corporate affairs and to life-long service as a goodwill ambassador for the sport.
Excerpts
From the Introduction:Everything changed when the NHL expanded from six to 12 teams in the 1967-68 season. The uniforms now featured animals, penguins and seals, or symbols not usually associated with hockey, a blue note, a star, or a king's crown, and the primary colour schemes were changing, Philadelphia used bright orange, Los Angeles wore purple. Barkley continued working in the early years of expansion and produced his usual high-quality work but it was of a different nature than the early pioneering days. Many photographers were now in competition with Barkley although few if any could come close to the master. Arena lightning became more powerful due to the demands of television, and in the 1970s photographers were told that the spot lightning that Barkley had made such great use of would no longer be allowed. As a result, hockey photography was not as sharp in the 1970s and '80s, but as lighting and photographic technology improved into the 1990s so did the quality of photos. Some might even rival the work of Barkley! Since Barkley was always associated with hockey, many do not know that he had a varied career in photography. He worked in many other sports including football, baseball, golf, and auto racing, and also photographed royalty (Queen Elizabeth was a favourite subject), celebrities, prime ministers, governor generals (he followed Canadian Governor General Roland Mitchener to India in 1967), and even U.S. presidents (Barkley once spent a week with U.S. President Harry Truman). His work appeared in TV Guide and National Geographic and his assignments took him to such places as Jamaica, Korea, and Vietnam. He had a way of cajoling his subjects to take "just one more pose" Barkley was something of a perfectionist and if he had to undertake some risk to get a good shot, he did not hesitate to put himself in a tough spot like hanging from an airplane or strapping himself to the front of a speedboat. His son recalled that his father was not one to be cautious. "He was absolutely fearless," Robert Barkley says of his talented dad. And he did all of this in a gentlemanly way, and always loved to tell a good story about his experiences. Harold Barkley passed away in 2003 at the age of 82 from complications associated with post-polio syndrome. He'd had polio when he was five years old but recovered except for a somewhat gravelly voice. He officially retired in the '80s but his hockey work actually stopped sometime in the '70s. His home in Oakville, where he lived with his wife Rosalind and their three children, was on a large lot, giving him plenty of yard work to do, but he always had time to be a good father. "Above everything else he was a great dad," his daughter Sharon says. "By example, he showed us children [Sharon, Robert, and Doug] that we could do anything we put our mind to."One of Canada's foremost sportswriters, Trent Frayne, once compared Barkley to legendary radio broadcaster Foster Hewitt in that hockey fans knew their work but would probably not recognize them on the street. After he retired, the Barkley photos were not seen much but a calendar entitled Hockey Year got his pictures back in circulation in the 1989-90 season and a number of books written by this author helped to get more of his work in circulation than ever before. These books revived interest in Barkley's photos. The Maple Leafs asked for ten photos to be enlarged and framed for the lobby of Maple Leaf Gardens. One of those photos caught the eye of Dave Keon. The Leaf Hall of Fame legend asked for a photo of him and Bobby Orr, Keon recalled the Barkley photos from the magazines which featured the colour action. New York Rangers rugged winger (and one-time 50-goal scorer) Vic Hadfield wanted a copy of The Top 100 Maple Leafs of All-time because that book contained a photo of Hadfield and Johnny Bower, one of the best action shots ever taken by Barkley. Montreal Canadiens legend and long time team captain Jean Beliveau recalled working carefully with Barkley on some non-game action and posed shots and says he cannot count the number of times he has signed a Barkley photo of him fighting off Tim Horton while trying to score on Bower at the Montreal Forum. Frank Mahovlich knows the image of him fending off Boston?s Ted Green is one of the most popular shots featuring the "Big M" in his prime with the Maple Leafs, as is his sweeping motion around Bruins netminder Gerry Cheevers in another classic Barkley photo. Bower is another player often featured in Barkley's work and his confrontations against Hall of Fame players like Hull, Howe, Johnny Bucyk, Henri Richard, and Stan Mikita are permanently captured by Barkley's lens. Bower signs more photos taken by Barkley than by any other photographer. When picking a photo for his biography (written just a few years ago), it was only right that a Barkley shot adorn the cover! Toronto goalie Andrew Raycroft had Barkley photos of Bower and Mahovlich reproduced on his mask. Raycroft was not too successful as a netminder in Toronto but his Maple Leaf mask was probably the best ever worn by a Leaf goaltender.Today, even though there are some very skilled sports photographers in the game, hockey photography is often more about the camera and technology than it is about the person taking the shot. Digital cameras with automatic focus (something Barkley never had available to him) means it is difficult to make a mistake. And even when an error is made, it can be quickly replaced since it?s possible to take so many shots in a single NHL contest. Arenas are now much better in terms of lightning, and strobes are placed at a variety of locations in the rink giving better quality to the entire photo. Even so, the images are often less sharp and dynamic, uniforms have busy colour schemes with complicated images and patches on the shoulders, and the ice surface and boards are cluttered with corporate advertisements. But as in Barkley's day, location of the image is still important and a photographer's sense of anticipation is still key. In a recent Toronto Star story, legendary photographer (and Order of Canada recipient) Boris Spremo insisted that the technical advances were really not that important. "What matters is your eye," Spremo said. "You have to have the eye." In this book we dig deep into the Barkley archive (with both black and white and colour slides from a range of seasons), showing how Barkley achieved different results as he dealt with the changing technology. In all of the photos you will see that Barkley had a great eye for the game of hockey. Many of the photos in this book have not been seen at all. We have also included some long-time favourites for younger fans who might not have seen Barkley's best work before now.It is said that the word "photography" means writing with light and if that is the case, we can say that Barkley wrote many bestsellers. Perhaps the best line about Harold Barkley's work was written by Frank Selke Jr. who worked at the Montreal Forum in the sixties and recalled the photographer by saying, "On many occasions I arranged for Hal Barkley to set up his cameras in the Forum. I remember Hal as quiet and almost shy, his pictures did his talking. They spoke then and now with great eloquence." Even though he is gone now and the arenas he worked in are no longer NHL venues, Barkley's award-winning work will always be remembered by hockey fans. Harold Barkley's superb photography is the work of a great artist, and captures a special era in hockey history.