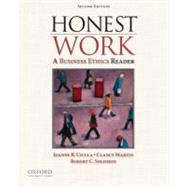 Questions About This Book?
Why should I rent this book?
Renting is easy, fast, and cheap! Renting from eCampus.com can save you hundreds of dollars compared to the cost of new or used books each semester. At the end of the semester, simply ship the book back to us with a free UPS shipping label! No need to worry about selling it back.
How do rental returns work?
Returning books is as easy as possible. As your rental due date approaches, we will email you several courtesy reminders. When you are ready to return, you can print a free UPS shipping label from our website at any time. Then, just return the book to your UPS driver or any staffed UPS location. You can even use the same box we shipped it in!
What version or edition is this?
This is the 2nd edition with a publication date of 2/17/2010.
What is included with this book?
The New copy of this book will include any supplemental materials advertised. Please check the title of the book to determine if it should include any CDs, lab manuals, study guides, etc.
The Used copy of this book is not guaranteed to include any supplemental materials. Typically, only the book itself is included.
The Rental copy of this book is not guaranteed to include any supplemental materials. You may receive a brand new copy, but typically, only the book itself.
Summary
Revised in the midst of the worst global financial crisis since the Great Depression, the new edition of Honest Work: A Business Ethics Reader reflects and reinforces the editors' assertion that business ethics is primarily about the ethics of individuals. It provides a unique focus on the personal dimension of ethics by challenging students to consider the relationship between the ways in which people do business and the kind of lives they want to live. Now in its second edition, Honest Work provides a practical overview of business ethics that concentrates on the ethical problems and dilemmas students are most likely to face in their prospective work environments. Featuring 103 articles and 80 cases, the book covers a wide spectrum of issues, ranging from such classic topics as honesty and trust in the workplace, whistle-blowing, product liability, finance ethics, and conflicts of interest to more cutting-edge areas like environmental ethics and ethics and technology. Excerpts from plays, short stories, and novels--including Arthur Miller's Death of a Salesman and George Orwell's "Shooting an Elephant"--enliven the text. Each reading and chapter is followed by engaging questions for study and discussion. Offering a welcome alternative to the impersonal tone of most business ethics texts, the editors address students in an appealing and conversational manner. Integrating new material on technology, hedge funds and derivatives, and the future of the free market, the second edition features sixteen new readings--by such eminent philosophers as Harry G. Frankfurt, Robert Nozick, and Judith Jarvis Thomson--and five provocative new cases, including "Martha Stewart Focuses on Her Salad" and "Dancing with the Dragon: Google Goes to China." Ideal for introductory undergraduate and MBA courses in business ethics, the text is supplemented by an updated Companion Website (www.oup.com/us/ciulla) containing chapter objectives and summaries, essay questions, and suggested readings and web links. An Instructor's Manual with Test Bank is available to adopters.
Author Biography

Joanne B. Ciulla is Professor and Coston Family Chair in Leadership and Ethics at the Jepson School of Leadership Studies at the University of Richmond.
Clancy Martin is Assistant Professor of Philosophy at the University of Missouri-Kansas City and the cofounder of the UMKC Center for Applied and Professonal Ethics.
The late Robert Solomon was Quincy Lee Centennial Professor of Philosophy and Business and Distinguished Teaching Professor at the University of Texas at Austin.

Table of Contents
Preface
Introduction: Getting to Work
Box: "Three Questions for Thinking About Ethics"
On The Job: Everyday Ethics At Work
Box: "Sloth: The Noonday Demon"
"Respecting the Humanity in a Person"
Box: "W.D. Ross on Prima Facie Duties"
"Exploring the Managed Heart"
Box: "Robert C. Solomon, The Passions"
"The Employer-Employee Relationship and the Right to Know"
Box: "John Stuart Mill on the Greatest Good and Expendiency"
The Economist, "Doing Business in Dangerous Places"
"The Ethics of Corporate Downsizing"
Box: Rosabeth Moss Kanter, "Ethical Management of Uncertain Employment"
Cases
"The Job Interview"
"A 'State of the Art' Termination"
"The Earring"
"The Energetic Boss"
"Does Home Life Matter at Work?"
"The Best Person for the Job?"
"Attraction or Business as Usual?"
Box: "Sexual Harassment Guidelines"
"The Check Is In The Mail": Honesty And Trust In Business
Box: "Aristotle, Kant, and Mill on Honesty"
"Is Business Bluffing Ethical?"
"Does It Pay to Bluff in Business?"
Box: "Nietzsche on Honesty"
"Defining Secrecy--Some Crucial Distinctions"
"Giving Feedback: The Consultant's Craft"
"On Bullshit"
"Lies That Fail"
Box: "Transparency International--USA Program"
"Building Trust"
Cases
"Flying or Lying in Business Class"
"Willful Ignorance? Or Deception?"
"Blindsided by Bankruptcy"
"Testing for Honesty"
"The Columbia Shuttle Disaster: Should We Have Told the Astronauts the Truth?"
The Good Life
"Strategic Planning--For The Good Life"
Aristotle, "On the Good Life"
Box: "Adam Smith on Capitalism"
"Work and Life"
Box: "Worthy Work"
Epicurus, "On Pleasure"
"Wealth"
"Greed"
Box: "Labor Day, 2004"
"Leisure and Consumption"
Box: "Bertrand Russell In Praise of Idleness"
"Integrity"
"Impersonal Interests"
Cases
"The Opportunist"
"The Parable of the Sadhu"
Box: "A Happiness Box"
"A Life Badly Lived"
"Rags to Riches to Rags"
Money, How We Get It, And Where It Goes: Accounting, Finance, And Investment Ethics
Box: "Accounting and Mergers"
Box: "Six Principles of Ethical Accounting"
"Lies, Damned Lies, and Managed Earnings"
Box: "Learning to Cheat?"
Box: PriceWaterhouseCoopers, "Ethical Decision Making"
"Arthur Andersen Refugees Reflect on What Went Wrong"
Box: Sherron Watkins, "Before the Whistle Blew. . ."
"The Individual Investor in Securities Markets: An Ethical Analysis"
"Finance Ethics"
Box: "The Wake-Up Call"
"What Is Really Unethical About Insider Trading?"
Box: Roel C. Campos, "Ethics Matter"
"F.I.A.S.C.O."
Box: "Aristotle on Money"
"Derivatives, the New 'Ticking Bomb'"
"The Running of the Hedgehogs"
Cases
The Democratic Policy Committee, "A Modern History of 'Creative' Accounting"
"Merger Mania"
"Annuities to Seniors"
"An Auditor's Dilemma"
"Enron and Employee Investment Risk"
Who Gets What And Why? Fairness And Justice
Box: "Plato and Aristotle on Justice"
Plato, "Ring of Gyges"
Box: "Would You Rather Earn More or Just More Than the Other Fellow?"
"On Human Exchange and Human Differences"
"A Latin Viewpoint: The Bentonville Menace"
"Exploitation of Need"
Box: "Marx on Alienated Labor"
"Justice as Fairness"
"Anarchy, State, and Utopia"
"Rich and Poor"
"A Capitalist Conception of Justice"
Box: "Executive Compensation"
"Justice Ruins the Market"
"The Winner-Take-All Game"
"Comparable Worth: A Matter of Simple Justice"
Cases
"Revolution Without Ideology"
"Going Down the Road"
"The Problem with Dudley Less"
"Overworked and Ready to Blow"
"Poverty Area Plants"
"Poverty in America"
"Burger Beefs"
"Nike's Suppliers in Vietnam"
Is "The Social Responsibility Of Business . . . To Increase Its Profits"?: Social Responsibility And Stakeholder Theory
"The Social Responsibility of Business Is to Increase Its Profits"
"Why Shouldn't Corporations Be Socially Responsible?"
"Corporate Moral Agency"
"A Stakeholder Theory of the Modern Corporation"
"Social Responsibility and Economic Efficiency"
"Corporate Social Responsibility and Crisis"
Cases
"Mondragon Cooperatives"
"The Social Audit"
"The NYSEG Corporate Responsibility Case"
"Beech-Nut's Imitation Apple Juice"
"Sentencing a Corporation to Prison"
"The Debate Over Doing Good"
When Innovation Bytes Back: Ethics And Technology
Box: "Locke on Property"
"Intellectual Property Rights and Computer Software"
Box: Richard de George, "Seven Theses for Business Ethics and the Information Age"
Box: "Foucault and the Panopticon"
"Information Ethics in a Worldwide Context"
"Can Robots Be Teammates?"
Box: C. Kluckhorn, "An Internet Culture?"
"The Next Civil Rights Battle Will Be Over the Mind"
"Why The Future Doesn't Need Us"
Cases
"The Digital Divide"
"Hacking into the Space Program"
"The I Love You Virus"
"Privacy Pressures: The Use of Web Bugs at HomeConnection"
The Art Of Seduction: The Ethics Of Advertising, Marketing, And Sales
"The Dependence Effect"
Box: Plato on the Danger of Believing Bad Arguments
"The Non Sequitur of the 'Dependence Effect'"
"The Justification of Advertising in a Market Economy"
"The Bribed Soul"
Box: "Conspicuous Consumption"
Box: "Ask Me No Questions . . ."
"Woo with Integrity"
Cases
"Toy Wars"
"Advertising at Better Foods"
"Advertising's Image of Women"
"Hucksters in the Classroom"
"Marketing Malt Liquor"
Things Fall Apart: Product Liability And Consumers
"Liability"
"Calculating Risks: It's Easier Said Than Done"
Box: "What's Risky? Chances of Death?"
"How We Got into This Mess"
"Fear of Living"
"Too Many Lawyers, Too Many Suits"
"Pinto Madness"
"The Pinto Case and the Rashomon Effect"
"Remarks on Causation and Liability"
Cases
"The Skateboard Scare"
"Aspartame: Miracle Sweetener or Dangerous Substance?"
"Children and Reasonably Safe Products"
"Living and Dying with Asbestos"
Associates, "Merck and Vioxx"
"You Know How To Whistle, Don't You?": Whistle-Blowing, Company Loyalty, And Employee Responsibility
Box: "Martin Luther King on Silence"
"Whistleblowing and Professional Responsibility"
Box: "Ralph Nader on Whistle-Blowing"
"Some Paradoxes of Whistleblowing"
"Whistleblowing and Employee Loyalty"
Box: Joseph Pulitzer, "On Secrecy and Disclosure"
Box: Jim Yardley, "The Upside of Whistle-Blowing"
"Four Concepts of Loyalty"
Box: Robert C. Solomon and Clancy Martin, "Blind to Earned Loyalty"
"Loyalty, Corporations, and Community"
"Why We Cheat"
Cases
"The One Successful Business Model"
"Would You Blow the Whistle on Yourself?"
"Changing Jobs and Changing Loyalties"
"The Greenhouse Effect: Putting the Heat on Halliburton"
"Whistleblowing at the Phone Company"
Think Local, Act Global: International Business
"Jihad vs. McWorld"
Box: "Isaiah Berlin on Values"
"Trying Out One's New Sword"
"Values in Tension: Ethics Away from Home"
Box: "What Do These Values Have in Common?"
"Ethics and Value Chains"
"The Great Non-Debate Over International Sweatshops
Cases
"The Oil Rig"
"Diller's Dilemma: Street Children and Substance Abuse"
"Foreign Assignment"
"The Quandry at PureDrug"
Karen Marquiss, "The Conflict at Lomatex Chemical"
"Dancing with the Dragon: Google Goes to China"
Box: "The Cyber-Voodoo Doll"
Working With Mother Nature: Environmental Ethics And Business Ecology
Box: "Native American Proverb"
"The Land Ethic"
"At the Shrine of Our Lady Fatima or Why Political Questions Are Not All Economic"
Box: National Environmental Education and Training Foundation (May 2001), "The Ninth Annual National Report on Environmental Attitudes, Knowledge, and Behaviors"
Box: Chief Joseph of the Nez Perce, "The Earth and Myself Are of One Mind"
"People or Penguins"
Box: Milton Friedman, "On Pollution"
"Morality, Money, and Motor Cars"
Box: Vine Deloria, "Land as a Commodity"
Box: "Who Owns the Earth?"
"The Place of Nonhumans in Environmental Issues"
Box: Luther Standing Bear, "The Tame Land"
"Rain-Forest Chic"
Cases
"The Ethics of Dolphin-Human Interaction"
"Made in the U.S.A--and Dumped"
"The Fordasaurus"
"Texaco in the Ecuadorean Amazon"
The Gift That Keeps On Asking: Reciprocity And Conflicts Of Interest
"Nepotism in American Business"
"A Quick Look at the History of Bribes"
Box: "Havamal"
"Ethics and the Foreign Corrupt Practices Act"
"Conflicts of Interest in Financial Services"
Cases
"Family Values at Adelphia"
"The Moza Island Project"
Motorola University, "Personal Luxury or Family Loyalty?"
When The Buck Stops Here: Leadership
"What is Good Leadership?"
"Is It Better to Be Loved Than Feared?"
Box: "Lao Tzu and Tao-Te-Ching"
"The Bathsheba Syndrome: The Ethical Failure of Successful Leaders"
Box: "Plato on Why Ethical People Don't Want to Be Leaders"
"What Is Transforming Leadership?"
"Servant Leadership: A Journey into the Nature of Legitimate Power and Greatness"
Cases
"Shooting an Elephant"
"Martha Stewart Focuses on Her Salad"
"Neutralizing 'Neutron Jack'"
"Aaron Feuerstein: Not a Fool, Not a Saint"
"Merck and Roy Vagelos: The Values of Leaders"
Who's Minding The Store? The Ethics Of Corporate Governance
"Who Rules the Corporation?"
"Power and Accountability: The Changing Role of the Corporate Board of Directors"
Box: Immanuel Kant, "Advice for Corporate Directors"
Box: The Economist, "Corporate-Governance Reform"
"When Does the CEO Just Quit?"
"Corporate Governance in a Market with Morality"
"Employee Voice in Corporate Governance: A Defense of Strong Participation Rights"
Box: "Does Governance Need Government?"
Box: Warren Buffett, "Advice to Outside Auditors"
Cases
Michael Lewis, "Selling Your Sole at Birkenstock"
Dennis Moberg and Edward Romar, "The Good Old Boys at WorldCom"
"Corporate Governance and Democracy"
Is Everything For Sale? The Future Of The Free Market
Aristotle, "Two Kinds of Commerce"
"The Benefits of Capitalism"
"Commodity Fetishism"
"Reflections on the Triumph of Capitalism"
"Laissez-faire and Education"
"Buddhist Economics"
"The Economics of Poverty"
"Pecuniary Emulation and Conspicuous Consumption"
"The Cultural Contradictions of Capitalism"
"Supercapitalism"
"Everything For Sale"
Cases
"Blood for Sale"
"Cocaine at the Fortune-500 Level"
"Right to Work"
Index
Table of Contents provided by Publisher. All Rights Reserved.