Note: Supplemental materials are not guaranteed with Rental or Used book purchases.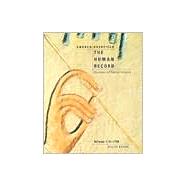 Questions About This Book?
Why should I rent this book?
Renting is easy, fast, and cheap! Renting from eCampus.com can save you hundreds of dollars compared to the cost of new or used books each semester. At the end of the semester, simply ship the book back to us with a free UPS shipping label! No need to worry about selling it back.
How do rental returns work?
Returning books is as easy as possible. As your rental due date approaches, we will email you several courtesy reminders. When you are ready to return, you can print a free UPS shipping label from our website at any time. Then, just return the book to your UPS driver or any staffed UPS location. You can even use the same box we shipped it in!
What version or edition is this?
This is the 4th edition with a publication date of 8/21/2000.
What is included with this book?
The Used copy of this book is not guaranteed to include any supplemental materials. Typically, only the book itself is included.
The Rental copy of this book is not guaranteed to include any supplemental materials. You may receive a brand new copy, but typically, only the book itself.
Summary
Unlike some other world history texts that center on the West, The Human Record provides balanced coverage of the global past. The book features both written and artifactual sources that are placed in their full historical contexts through introductory essays, footnotes, and focus questions. The text sheds light on the experiences of women and non-elite groups while maintaining overall balance and a focus on the major patterns of global historical developments through the ages.
Table of Contents
Geographic Contents
xiii
Topical Contents
xvii
Preface
xxix

| | |
| --- | --- |
| | Prologue: Primary Sources and How We Read Them |

1
(1)
1
(1)

| | |
| --- | --- |
| | Primary Sources: Their Value and Limitations |

2
(1)
3
(2)
5
(9)

| | |
| --- | --- |
| | ``With the Royal Standard Unfurled'' |

| | |
| --- | --- |
| | Christopher Columbus, A Letter Concerning Recently Discovered Islands |

7
(7)

| | |
| --- | --- |
| | Interpreting Columbus's Letter |

14
(4)
18
(2)

| | |
| --- | --- |
| | An Anonymous Woodcut of 1511 |

18
(2)
20
Part One The Ancient World
1
(176)
5
(37)

| | |
| --- | --- |
| | Mesopotamia: The Land of Two Rivers |

6
(10)

| | |
| --- | --- |
| | The Search for Eternal Life in Mesopotamia |

7
(5)

| | |
| --- | --- |
| | Bringing Order to an Uncertain World |

| | |
| --- | --- |
| | The Judgments of Hammurabi |

12
(4)

| | |
| --- | --- |
| | Egypt: The River of Two Lands |

16
(9)

| | |
| --- | --- |
| | The Search for Eternal Life in Egypt |

17
(5)

| | |
| --- | --- |
| | Making a Living in Ancient Egypt |

22
(3)

| | |
| --- | --- |
| | China: The Land of the Yellow River |

25
(6)
26
(2)

| | |
| --- | --- |
| | Zhou Viewed from Above and Below |

28
(3)
31
(11)
32
(1)

| | |
| --- | --- |
| | Indus, Mesopotamian, and Cretan Seals |

33
(3)

| | |
| --- | --- |
| | Sacred Kingship along the Nile |

36
(2)
38
(4)

| | |
| --- | --- |
| | Newcomers: From Nomads to Settlers |

42
(22)
43
(10)

| | |
| --- | --- |
| | Life, Death, and the Gods in Aryan India |

44
(4)

| | |
| --- | --- |
| | A Journey to the Underworld |

48
(5)

| | |
| --- | --- |
| | The Hebrews and Their Neighbors |

53
(11)

| | |
| --- | --- |
| | Establishing a Covenant with Humanity |

54
(4)

| | |
| --- | --- |
| | Establishing a Covenant with the Chosen People |

58
(3)

| | |
| --- | --- |
| | Keeping and Breaking the Covenant |

61
(3)

| | |
| --- | --- |
| | Transcendental Reality: Developing the Spiritual Traditions of India and Southwest Asia: 800--200 B.C.E. |

64
(29)

| | |
| --- | --- |
| | The Emergence of Brahminical Hinduism |

66
(7)

| | |
| --- | --- |
| | The Hindu Search for Divine Reality |

67
(3)

| | |
| --- | --- |
| | Dharma: The Imperative of Caste Law |

70
(3)

| | |
| --- | --- |
| | Challengers of Caste: The Mahavira and the Buddha |

73
(12)

| | |
| --- | --- |
| | A Call to the Heroic Life |

74
(3)

| | |
| --- | --- |
| | The Path to Enlightenment |

77
(4)

| | |
| --- | --- |
| | Admitting Women to the Mendicant Life |

81
(4)

| | |
| --- | --- |
| | Persians, Israelites, and Their Gods |

85
(8)

| | |
| --- | --- |
| | The Struggle between Good and Evil |

85
(4)

| | |
| --- | --- |
| | A New Covenant for All Peoples |

89
(4)

| | |
| --- | --- |
| | The Secular Made Sacred: Developing the Humanistic Traditions of China and Hellas: 600--200 B.C.E. |

93
(39)

| | |
| --- | --- |
| | China: Thought in Search of Harmony |

94
(15)

| | |
| --- | --- |
| | Daoism: The Way That Is and Is Not |

| | |
| --- | --- |
| | Laozi, The Classic of the Way and Virtue |

96
(3)

| | |
| --- | --- |
| | Confucianism: The Way of the Superior Man |

99
(4)

| | |
| --- | --- |
| | Legalism in Theory and Practice: The Way of the State |

| | |
| --- | --- |
| | Han Fei, The Writings of Master Han Fei and Sima Qian, The Records of the Grand Historian |

103
(3)

| | |
| --- | --- |
| | Yin and Yang and the Dao of Good Health |

| | |
| --- | --- |
| | The Yellow Emperor's Classic of Medicine |

106
(3)

| | |
| --- | --- |
| | Hellenic Civilization: A Rational Inquiry into Life |

109
(23)

| | |
| --- | --- |
| | Hippocrates, On the Sacred Disease |

110
(3)

| | |
| --- | --- |
| | Thucydides, The History of the Peloponnesian War |

113
(6)
119
(4)

| | |
| --- | --- |
| | Socrates and the Laws of Athens |

123
(5)

| | |
| --- | --- |
| | Three Hellenic Works of Art |

128
(4)

| | |
| --- | --- |
| | Regional Empires and Afro-Eurasian Interchange: 300 B.C.E.--500 C.E. |

132
(45)
134
(12)

| | |
| --- | --- |
| | Images of the Hellenistic World |

| | |
| --- | --- |
| | Four Hellenistic Sculptures |

135
(4)

| | |
| --- | --- |
| | Rome Viewed from the Underworld |

139
(3)

| | |
| --- | --- |
| | Three Women in the Age of the Pax Romana |

142
(4)
146
(9)

| | |
| --- | --- |
| | Establishing an Imperial Confucian Academy |

| | |
| --- | --- |
| | Sima Qian, The Records of the Grand Historian |

147
(4)

| | |
| --- | --- |
| | A Woman's Place as Viewed by a Female Confucian |

| | |
| --- | --- |
| | Ban Zhao, Lessons for Women |

151
(4)

| | |
| --- | --- |
| | India in the Age of Empires |

155
(13)

| | |
| --- | --- |
| | The Softening Effects of Dharma |

| | |
| --- | --- |
| | Asoka, Rock and Pillar Edicts |

156
(4)

| | |
| --- | --- |
| | Sacred Law in Classical India |

160
(4)

| | |
| --- | --- |
| | Gupta India as Viewed by a Chinese Monk |

| | |
| --- | --- |
| | Faxian, Travels in India and Ceylon |

164
(4)

| | |
| --- | --- |
| | Long-Distance Travel and Exchange |

168
(9)
169
(3)

| | |
| --- | --- |
| | The Transit of Images along Trade Routes |

172
(5)
Part Two Faith, Devotion, and Salvation: Great World Religions to 1500 C.E.
177
(88)

| | |
| --- | --- |
| | New Developments in Three Ancient Religions |

179
(22)

| | |
| --- | --- |
| | Hinduism: The Way of Devotion |

180
(5)
181
(1)

| | |
| --- | --- |
| | Shiva, Auspicious Destroyer |

182
(3)

| | |
| --- | --- |
| | Mahayana Buddhism: A Religion of Infinite Compassion |

185
(7)

| | |
| --- | --- |
| | Perceiver of the World's Sounds: A Universal Bodhisattva |

186
(3)
189
(3)
192
(9)

| | |
| --- | --- |
| | Flavius Josephus, Against Apion |

193
(3)

| | |
| --- | --- |
| | Persecution and Messianic Hope |

| | |
| --- | --- |
| | Maimonides, Letter to Yemen |

196
(5)

| | |
| --- | --- |
| | Christianity: Conquering the World for Christ |

201
(28)

| | |
| --- | --- |
| | The Foundations of Christianity |

202
(6)

| | |
| --- | --- |
| | Becoming Spiritually Perfect |

| | |
| --- | --- |
| | The Gospel of Saint Matthew |

203
(2)

| | |
| --- | --- |
| | The Path to Righteousness: The Law or Faith? |

| | |
| --- | --- |
| | Saint Paul, The Epistle to the Romans |

205
(3)

| | |
| --- | --- |
| | Christianity and the Roman World |

208
(14)

| | |
| --- | --- |
| | Persecution and Deliverance |

| | |
| --- | --- |
| | Eusebius of Caesarea, Ecclesiastical History |

209
(5)
214
(3)
217
(2)

| | |
| --- | --- |
| | The Origins of Christian Monasticism |

| | |
| --- | --- |
| | Saint Ephraem of Edessa, The Life of Saint Mary the Harlot |

219
(3)

| | |
| --- | --- |
| | Religious Exchange and Interchange |

222
(7)

| | |
| --- | --- |
| | Gnostic Christianity: The Secret Knowledge of Jesus |

222
(3)

| | |
| --- | --- |
| | Manichaeism: Enlightening the World |

| | |
| --- | --- |
| | The Parable about the World-Ocean |

225
(4)

| | |
| --- | --- |
| | Islam: Universal Submission to God |

229
(36)

| | |
| --- | --- |
| | The Foundations of Islamic Life |

231
(15)
232
(5)

| | |
| --- | --- |
| | Imam Nawawi, Gardens of the Righteous |

237
(4)

| | |
| --- | --- |
| | Muhammad's Night Journey and Ascent to Heaven |

| | |
| --- | --- |
| | Muhammad ibn Ishaq, The Life of the Messenger of God |

241
(3)

| | |
| --- | --- |
| | Ibn Abi Zayd al-Kayrawani, The Treatise on Law |

244
(2)

| | |
| --- | --- |
| | Variety and Unity in Islam |

246
(8)

| | |
| --- | --- |
| | God's Martyrs: The Party of Ali |

| | |
| --- | --- |
| | Ibn Bahawayh al-Saduq, Creed Concerning the Imams |

246
(3)

| | |
| --- | --- |
| | Abu Hamid Muhammad al-Ghazali, The Alchemy of Happiness |

249
(2)

| | |
| --- | --- |
| | An African Pilgrim to Mecca |

| | |
| --- | --- |
| | Mahmud Kati, The Chronicle of the Seeker |

251
(3)
254
(11)

| | |
| --- | --- |
| | Ibn Muslama's Pact with the Christians of Tiflis and The Pact of Umar |

255
(2)

| | |
| --- | --- |
| | The Jewish Community of Twelfth-Century Baghdad |

| | |
| --- | --- |
| | Benjamin of Tudela, Book of Travels |

257
(3)

| | |
| --- | --- |
| | Fourteenth-Century Hindu Dhimmis |

| | |
| --- | --- |
| | The Deeds of Sultan Firuz Shah |

260
(5)
Part Three Continuity, Change, and Interchange: 500--1500
265
(146)

| | |
| --- | --- |
| | Asia: Change in the Context of Tradition |

267
(64)

| | |
| --- | --- |
| | Japan: Creating a Distinctive Civilization |

268
(13)

| | |
| --- | --- |
| | History in Service to State-Building |

| | |
| --- | --- |
| | Yasumara, Preface to Records of Ancient Matters |

269
(3)

| | |
| --- | --- |
| | An Aristocratic Woman in Eleventh-Century Japan |

272
(4)

| | |
| --- | --- |
| | Chronicle of the Grand Pacification |

276
(5)

| | |
| --- | --- |
| | China: The Ages of Tang and Song |

281
(15)

| | |
| --- | --- |
| | Open to the Word: Christianity in Tang China |

283
(4)
287
(2)

| | |
| --- | --- |
| | The Dao of Agriculture in Song China |

289
(3)

| | |
| --- | --- |
| | Thirteenth-Century Hangzhou |

| | |
| --- | --- |
| | A Record of Musings on the Eastern Capital |

292
(4)

| | |
| --- | --- |
| | Buddhism in East Asia: Acceptance, Rejection, and Accommodation |

296
(11)

| | |
| --- | --- |
| | A Conflict of Values: Foreign Religions in Late Tang China |

| | |
| --- | --- |
| | Memorial on Buddhism, and Emperor Tang Wuzong, Proclamation Ordering the Destruction of the Buddhist Monasteries |

297
(4)

| | |
| --- | --- |
| | The Neo-Confucian Response to Buddhism |

| | |
| --- | --- |
| | Conversations of Master Zhu, Arranged Topically |

301
(4)
305
(2)

| | |
| --- | --- |
| | Southwest Asia: Crossroads of The Afro-Eurasian World |

307
(13)

| | |
| --- | --- |
| | The Merits of the Turks and of the Imperial Army as a Whole |

308
(3)

| | |
| --- | --- |
| | The Arrival of the Franks |

311
(4)

| | |
| --- | --- |
| | A Thousand and One Arabian Nights |

315
(5)

| | |
| --- | --- |
| | India: Continuity and Change |

320
(11)

| | |
| --- | --- |
| | Islam and Hindu Civilization: Cultures in Conflict |

321
(4)

| | |
| --- | --- |
| | Dandin, Tales of the Ten Princes |

325
(3)
328
(3)

| | |
| --- | --- |
| | Two Christian Civilizations: Byzantium and Western Europe |

331
(45)

| | |
| --- | --- |
| | Justinian the Great: The First Byzantine Emperor |

333
(11)

| | |
| --- | --- |
| | Two Imperial Portraits: Justinian and Theodora |

| | |
| --- | --- |
| | The Mosaics of San Vitale |

334
(4)

| | |
| --- | --- |
| | Justinian: God's Deputy or a Devil? |

| | |
| --- | --- |
| | Procopius, On the Buildings and The Secret History |

338
(6)

| | |
| --- | --- |
| | Charles the Great: Europe's First Emperor |

344
(7)

| | |
| --- | --- |
| | A Papal Portrait: Leo III and Charles the Great |

| | |
| --- | --- |
| | Pope Leo III's Lateran Mosaic |

344
(2)

| | |
| --- | --- |
| | A Carolingian Vision of Reality |

| | |
| --- | --- |
| | Charles the Great, A Letter to Pope Leo III and The Capitulary on the Missi |

346
(5)

| | |
| --- | --- |
| | Constantinople and Rome: Beacons of Christianity |

351
(7)

| | |
| --- | --- |
| | Bringing Christianity to the Rus' |

| | |
| --- | --- |
| | The Russian Primary Chronicle |

351
(4)

| | |
| --- | --- |
| | Bringing Christianity to the Magyars |

| | |
| --- | --- |
| | Letter to Saint Stephen of Hungary |

355
(3)

| | |
| --- | --- |
| | A Conflict of Authorities |

358
(7)

| | |
| --- | --- |
| | A Papal Rejoinder to the Byzantine Emperor |

| | |
| --- | --- |
| | Pope Innocent III, Solitae |

358
(4)

| | |
| --- | --- |
| | John of Paris, A Treatise on Royal and Papal Power |

362
(3)

| | |
| --- | --- |
| | Byzantium and the West in the Age of the Crusades: The Dividing of Christendom |

365
(11)

| | |
| --- | --- |
| | The West and the First Crusade from a Byzantine Perspective |

366
(3)

| | |
| --- | --- |
| | The Fourth Crusade from a Byzantine Perspective |

| | |
| --- | --- |
| | Nicetas Choniates, Annals |

369
(3)

| | |
| --- | --- |
| | The Fourth Crusade from a Western Perspective |

| | |
| --- | --- |
| | Gunther of Pairis, A Constantinopolitan History |

372
(4)
376
(35)
378
(14)

| | |
| --- | --- |
| | The Land of Zanj: Tenth-Century East Africa |

379
(3)

| | |
| --- | --- |
| | Abu'l-Hasan Ali al-Mas'udi |

| | |
| --- | --- |
| | The Land of Ghana: Eleventh-Century Western Sudan |

| | |
| --- | --- |
| | The Book of Routes and Realms |

382
(4)

| | |
| --- | --- |
| | The Land of Seyon: Fourteenth-Century Ethiopia |

| | |
| --- | --- |
| | The Glorious Victories of 'Amda Seyon |

386
(4)

| | |
| --- | --- |
| | A Yoruba Woman of Authority? |

390
(2)
392
(19)

| | |
| --- | --- |
| | The God Who Descended from the Mountains |

394
(2)

| | |
| --- | --- |
| | A Report Concerning the Antiquities of the Indians |

396
(6)

| | |
| --- | --- |
| | Quiche Mayan Gods and Monarchs |

| | |
| --- | --- |
| | The Book of the Community |

402
(3)

| | |
| --- | --- |
| | Governing the Inca Empire |

| | |
| --- | --- |
| | Pedro de Cieza de Leon, Chronicles |

405
(6)
Part Four Travel, Encounter, and Exchange: 1000--1700
411
(84)

| | |
| --- | --- |
| | Adventurers, Merchants, Diplomats, Pilgrims, and Missionaries: A Half Millennium of Travel and Encounter: 1000--1500 |

413
(44)
415
(11)

| | |
| --- | --- |
| | A Chinese View of the World |

| | |
| --- | --- |
| | A Description of Foreign Peoples |

416
(3)

| | |
| --- | --- |
| | A European View of the World |

419
(5)

| | |
| --- | --- |
| | A Korean View of the World |

424
(2)

| | |
| --- | --- |
| | Travel in the Age of the Pax Mongolica |

426
(19)

| | |
| --- | --- |
| | Traveling among the Mongols |

| | |
| --- | --- |
| | William of Rubruck, Journey to the Land of the Tartars |

426
(5)
431
(4)

| | |
| --- | --- |
| | A European Missionary Travels to China |

| | |
| --- | --- |
| | John of Monte Corvino, Letter to the West |

435
(4)

| | |
| --- | --- |
| | A Chinese Traveler among the Khmer |

| | |
| --- | --- |
| | Recollections of the Customs of Cambodia |

439
(3)

| | |
| --- | --- |
| | Advice for Merchants Traveling to Cathay |

442
(3)

| | |
| --- | --- |
| | Travel Beyond the Mongol Ecumene |

445
(12)

| | |
| --- | --- |
| | A Moroccan Visitor in Sub-Saharan Africa |

| | |
| --- | --- |
| | A Donation to Those Interested in Curiosities |

445
(5)

| | |
| --- | --- |
| | Zheng He's Western Voyages |

| | |
| --- | --- |
| | The Overall Survey of the Ocean's Shores |

450
(4)

| | |
| --- | --- |
| | The Origins of Portugal's Overseas Empire |

| | |
| --- | --- |
| | Games Eannes de Azurara, The Chronicle of Guinea |

454
(3)

| | |
| --- | --- |
| | Transoceanic Encounters: 1500--1700 |

457
(38)

| | |
| --- | --- |
| | Europeans in the Americas |

458
(12)

| | |
| --- | --- |
| | The Battle for Tenochtitlan: An Aztec Perspective |

| | |
| --- | --- |
| | General History of the Things of New Spain |

460
(5)

| | |
| --- | --- |
| | The ``Mountain of Silver'' and the Mita System |

| | |
| --- | --- |
| | Compendium and Description of the West Indies |

465
(5)

| | |
| --- | --- |
| | Antonio Vazquez de Espinosa |

| | |
| --- | --- |
| | African Reactions to the European Presence |

470
(10)

| | |
| --- | --- |
| | An African Voice of Ambivalence? |

| | |
| --- | --- |
| | Nazinga Mbemba (Afonso I), Letters to the King of Portugal |

471
(3)

| | |
| --- | --- |
| | Images of the Portugues in the Art of Benin |

| | |
| --- | --- |
| | A Benin-Portuguese Saltcellar and A Benin Wall Plaque |

474
(4)

| | |
| --- | --- |
| | The Economics of the West African Slave Trade |

| | |
| --- | --- |
| | A Voyage to New Calabar River in the Year 1699 |

478
(2)

| | |
| --- | --- |
| | Chinese and Japanese Reactions to the West |

480
(7)
481
(4)

| | |
| --- | --- |
| | Closed Country Edict of 1635 and Exclusion of the Portuguese, 1639 |

485
(2)

| | |
| --- | --- |
| | The Great Mughals and the West |

487
(8)

| | |
| --- | --- |
| | Dealing with the Faringis |

488
(3)

| | |
| --- | --- |
| | Seventeenth-Century Commerce in India |

491
(4)
Sources
495