Note: Supplemental materials are not guaranteed with Rental or Used book purchases.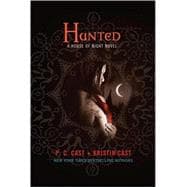 Questions About This Book?
Why should I rent this book?
Renting is easy, fast, and cheap! Renting from eCampus.com can save you hundreds of dollars compared to the cost of new or used books each semester. At the end of the semester, simply ship the book back to us with a free UPS shipping label! No need to worry about selling it back.
How do rental returns work?
Returning books is as easy as possible. As your rental due date approaches, we will email you several courtesy reminders. When you are ready to return, you can print a free UPS shipping label from our website at any time. Then, just return the book to your UPS driver or any staffed UPS location. You can even use the same box we shipped it in!
What version or edition is this?
This is the 1st edition with a publication date of 3/16/2010.
What is included with this book?
The New copy of this book will include any supplemental materials advertised. Please check the title of the book to determine if it should include any CDs, lab manuals, study guides, etc.
The Used copy of this book is not guaranteed to include any supplemental materials. Typically, only the book itself is included.
The Rental copy of this book is not guaranteed to include any supplemental materials. You may receive a brand new copy, but typically, only the book itself.
Summary
What if the hottest guy in the world was hiding a nameless evil, and all he wanted was you?At the start of this heart-pounding new installment of the bestselling House of Night series, Zoey and her gang must discover a way to deal with an unexpected danger that might bring them all down. Neferet guards her powerful new consort, Kalona, who looks gorgeous and has the House of Night under his spell. A past life holds the key to breaking his rapidly spreading power, but what if it shows Zoey truths she can't face? Meanwhile, the red fledglings have cleaned up well, but are they really as friendly as they seem? On the boyfriend front, Zoey has a chance to fix things with super-hot ex-, Erik, but she can't stop thinking about Stark, the archer who died in her arms, and she is driven to save him from Neferet's sinister influence. Will anyone believe the power evil has to hide among us?Dare to enter the House of Night: www.houseofnightseries.com
Author Biography
P. C. Cast is an award-winning fantasy and paranormal romance author as well as an experienced speaker and teacher. She lives in Oklahoma.
Her daughter, Kristin Cast, has won awards for her poetry and journalism. She also lives in Oklahoma, where she attends college in Tulsa.
Table of Contents
Praise for the House of Night series:
On TEMPTED, House of Night Book 6:
"Cast and Cast pull out all the stops and take this story to shattering new heights with devastating consequences!" –Romantic Times (4 ½ stars)
"P. C. And Kristin Cast have made an absolutely amazing [YA] series. The visuals offered by this fantastic duo are entertaining and imaginative, with nonstop action… This is easily a [YA] series that can entertain adults with action, hot Vampyres, true friendship, budding romance, a loving Goddess, and a twist of the unexpected." –HowlingGoodBooks.com (5 stars)
"I loved every one of the books in the [House of Night] series. Tempted is my definite favorite…. This book had me ripping through the pages." –Teen review on Flamingnet.com
On HUNTED, House of Night Book 5:
"Move over, Stephenie Meyer." –People
"Zoey Redbird's first-person adventures take on added danger and importance in the latest House of Night release. Forced by circumstance to grow up quickly, Zoey's emotional and spiritual evolution is fascinating. The Cast duo breathes life and vibrancy into the characters and makes each one an integral part of the saga. Awesome and unforgettable as always!" --Romantic Times (4.5 stars)
"The Cast duo has done it again! These ladies appear to be an unstoppable force within the world of YA literature… Teenage readers will be drawn to Zoey's everyday, angst-riddled life. Not only does she need to save the world, Zoey needs to solve some major vampyre/human boy drama. These stories are surreal, yet shockingly accurate when it comes to teenagers and their lives." –TeensReadToo.com (5 stars)
"The most masterful part of the writing lies in how the authors take on serious issues sex, peer pressure, bullying, parental alienation, religion, and substance abuse and weave them into the text. It is a refreshing perspective that doesn't feel like preaching." –Tulsa World
"I absolutely loved this book…. I enjoyed the story line very much and thought that the authors had correctly portrayed the mind of a teenager…. I would recommend this book to vampyre fans and anyone who would enjoy a wondrous fantasy story." –Teen review on Flamingnet.com
"An exceptional vampire tale… P.C. and Kristin Cast do a phenomenal job." –Darquereviews.com
"Hunted is an appealing supernatural thriller… The exciting storyline is filled with teenage angst as Zoey struggles with choices that would cause PTSD in most adults…. This fine entry casts a strong spell on readers." –Thebestreviews.com
"A richly nuanced standout… Even when she's confused, even when she's embroiled in teen-angst, Zoey's choices, delivered in fresh first person, seem believable. Even better? They seem smart…. This series has dark themes and subject matter, but the Cast team delivers them with sparkling dialogue, wry humor, and realistic characters driven by genuine humanity." –Fictionistas.blogspot.com
On for Untamed, House of Night Book 4:
"You have a set up that feels a bit like X-Men meets Harry Potter meets Interview with the Vampire all told in a voice as engaging and spirited as anything recounted by Meg Cabot." – JanuaryMagazine.com
"This is a series that should not be missed!" – EnchantingReviews.com
"Untamed is a fast moving and adventure filled read, with engaging characters and just a touch of romantic chemistry to keep fans guessing. This is a well-written young adult series that should easily appeal to both teens and adults." – Darque Reviews
"The mother and daughter writing team have created a believable world with characters that you can't let go of. The story is addictive and the cliffhanger ending in this installment has me wishing the months till March will fly by! The fifth book Haunted will surely be another great book in this amazing series." –ParaNormalRomance.org
On Chosen, House of Night Book 3:
"Teenage issues can seem like life or death, but in this haunting series, House of Night, that's really the case. Through Zoey's eyes readers are led into a world that's getting more complicated by the minute, where friends and enemies can switch positions in a heartbeat. The remarkable Cast duo continues to build a world that you won't soon forget!" –Romantic Times (4.5 stars)
"Chosen, The House of Night series book 3, is like the cream in an Oreo cookie holding the two ends together. This story is gearing up for the final showdown between Zoey and Nepheret and mother and daughter team, P.C. and Kristen Cast are setting the stage perfectly for this….Again, P.C. Cast is an auto-buy author for me and this series is also on that auto-buy list." –Paranormal Romance Reviews
On Betrayed, House of Night Book 2:
"The Cast and Cast team is back and stirring up deep trouble in their beguiling supernatural world….The issues faced by these teens are not child's play, and the stakes are life and death. This is extremely craveable reading!" –Romantic Times (4.5 stars)
"Some would find it hard to write the sequel to a great book like Marked, but the Cast women obviously didn't have that problem. I laughed, sighed, and definitely cried. I thought that I knew where this series was headed but the authors took me completely by surprise. Congrats to P.C. and Kristin Cast, on a fantastic job. Bring on Chosen!" –Night Owl Romance Reviews
"It does not matter if you are male or female, this series will enthrall you…Authors P.C. Cast and Kristin Cast are a dangerous writing duo with poisonous pens. Highly recommended." –Huntress Reviews
"Betrayed continues the House of Night series in a chilling fashion. PC and Kristin Cast once again prove their talent in telling a tale filled with all the normal teenage angst compounded with becoming a Vampyre….If you liked the first book in the series, you'll love this one!" –Paranormal Romance Reviews
"P.C. and Kristin Cast make a fantastic writing team. This enchanting tale is filled with non-stop action, strong relationships, and sweet blossoming romance. Whether you're a teen or an adult who loves a great paranormal read, this is a series not to be missed." –Darque Reviews
"This highly addicting series offers a unique twist on the standard vampyre story and is sure to please a wide variety of readers. Although she is a vampyre, Zoey Redbird's journey is one for every teen. Her voice is genuine and … captures the sincerity and frankness of a teenager in search of a new home and a place where she truly belongs. The emotional portrayal of Zoey's trouble and tribulations enhances the quality of these books. True to life, she struggles with issues of truest, loyalty, love, sexuality, and identity and moves though a myriad of conflicting emotions from happiness to confusion to grief. These books will have the reader laughing hysterically and sobbing unreservedly—sometimes all at once." –VOYA (on both Marked and Betrayed)
On Marked, House of Night Book 1:
"The Casts have put a very interesting new spin on vampire lore. The action is fast paced and absorbing, interspersing light moments among the intensity. When you reach the climax of the tale, you'll be on the edge of your seat. Though this is labeled a young adult novel, I strongly suspect adults of any age will enjoy it." –Huntress.com
"The Casts, mother and daughter, have written a delightful book that's aimed at teens but will be enjoyed by readers of all ages. The trials of growing up are presented in the new and original context of a vampire society, and they're woven into a thoroughly entertaining story. Zoey is a dynamic and spunky heroine who has an amusing and realistic voice. She's surrounded by secondary characters who are just as engaging. The dialogue is sharp and the references to real people and pop culture add to the story. This promises to be a highly addictive series." –Romantic Times (4.5 stars)
"A fantastic, fun-paced read." –RomanceJunkies.com
"Marked is one of the best coming of age stories to come out of Oklahoma since S. E. Hinton's The Outsiders. It teaches about the beauty of being a social outcast, friendship, and finding your own inner spirituality." –The Beltane Papers
"Readers will identify with many of the characters, especially the protagonist … A good choice for those libraries serving fans of the occult…" –Library Journal
"From the moment I stuck my face in this book it hooked me! Totally awesome new take on vampires! Marked is hot and dark and funny. It rocks!" –Gena Showalter, author of MTV's Oh My Goth
"Cast reeled me in from paragraph one. I snorted and giggled through the whole thing, and devoured it in one sitting." –MaryJanice Davidson, New York Times best-selling author of the Undead series
Excerpts
HUNTED (Chapter 1)
The dream began with the sound of wings. In retrospect I realize I should have known that was a bad sign, what with the Raven Mockers being set loose and all, but in my dream it was just background noise, kinda like a fan whirring or the TV turned on to the QVC.
In my dream I was standing in the middle of a beautiful meadow. It was night, but there was an enormous full moon hovering just above the trees that framed the meadow. It cast a silver blue light strong enough to throw shadows and made everything look like it was underwater, an impression that was strengthened by the gentle breeze blowing the soft grasses against my bare legs in sweeps and whirls like waves lapping sweetly against a shore. That same wind was lifting my thick dark hair from my naked shoulders and it felt like silk floating against my skin.
Bare legs? Naked shoulders?
I looked down and let out a little yip of surprise. I was wearing a seriously short buckskin minidress. The top of it was cut in a wide V, front and back, so that it hung off my shoulders, leaving lots of skin visible. The dress itself was amazing. It was white and decorated with fringe, feathers, and shells and seemed to glow in the moonlight. All over it was beaded with intricate designs that were impossibly beautiful.
My imagination is so darn cool!
The dress tickled a memory, but I ignored it. I didn't want to think too hard--I was dreaming! Instead of pondering déjà vu moments I danced gracefully through the meadow, wondering if Zac Efron or even Johnny Depp was going to suddenly appear and flirt outrageously with me.
I peeked around as I twirled and swayed with the wind and thought I saw the shadows flicker and move oddly within the massive trees. I stopped and was trying to squint so I could get a closer look at what was going on in the darkness. Knowing me and my weird dreams, I'd created bottles of brown pop hanging from the limbs like bizarre fruit, just waiting for me to pick them.
That's when he appeared.
At the edge of the meadow, just inside the shadows of the trees, a shape materialized. I could see his body because the moonlight caught the smooth, naked lines of his skin.
Naked?
I stopped. Had my imagination lost its mind? I wasn't really up to frolicking around a meadow with a naked guy, even if he was the amazingly mysterious Mr. Johnny Depp.
"You hesitate, my love?"
At the sound of his voice a shiver passed through my body, and terrible, mocking laughter whispered through the leaves of the trees.
"Who are you?" I was glad that my dream voice didn't betray the fear I was feeling.
His laughter was as deep and beautiful as his voice, and as frightening. It echoed in the limbs of the watching trees until it drifted almost visible in the air around me.
"Do you pretend you do not know me?"
His voice brushed against my body, making the little hairs on my arms stand up.
"Yeah, I know you. I made you up. This ismydream. You're a mixture of Zac and Johnny." I hesitated, peering at him. I spoke nonchalantly even though my heart was beating like crazy because it was already obvious this guy was not a mixture of those two actors. "Well, maybe you're Superman or Prince Charming," I said, reaching for anything but the truth.
"I am no figment of your imagination. You know me. Your soul knows me."
I hadn't moved my feet, but my body was slowly being drawn toward him, like his voice was pulling me. I reached him and looked up and up . . .
It was Kalona. I'd known him from the first words he'd spoken. I just hadn't wanted to admit it to myself. How could I have dreamed him?
Nightmare--this had to be a nightmare and not a dream.
His body was naked, but it wasn't completely substantial. His form wavered and shifted in time with the caressing breeze. Behind him, in the dark green shadows of the trees, I could see the ghostly shapes of his children, the Raven Mockers, as they clung to the limbs with the hands and feet of men and stared at me with men's eyes from the mutated faces of birds.
"Do you still claim not to know me?"
His eyes were dark--a starless sky. They seemed the most substantial thing about him. That and his liquid voice.Even though this is a nightmare, it's still mine. I can just wake up! I want to wake up! I want to wake up!
But I didn't. I couldn't. I wasn't in control. Kalona was. He'd built this dream, this dark, nightmare meadow, and somehow brought me there, closing the door to reality behind us.
"What do you want?" I said the words quickly so he couldn't hear my voice shaking.
"You know what I want, my love. I want you."
"I amnotyour love."
"Of course you are."He moved this time, stepping so close to me that I could feel the chill that came from his unsubstantial body."My A-ya."
A-ya had been the name of the maiden the Cherokee Wise Women had created to trap him centuries ago. Panic spiked through me. "I'm not A-ya!"
"You command the elements,"his voice was a caress, awful and wonderful, compelling and terrifying.
"Gifts from my Goddess," I said.
"Once before you commanded the elements. You were made from them. Fashioned to love me."His massive dark wings stirred and lifted. Beating forward softly, they enfolded me in a spectral embrace that was cold as frost.
"No! You must have me mixed up with someone else. I'm not A-ya."
"You're wrong, my love. I feel her within you."
His wings pressed against my body, drawing me closer to him. Even though his physical form was only semi-substantial, I could feel him. His wings were soft. Winter cold against the warmth of my dreaming self. The outline of his body was frigid mist. It burned my skin, sending electric currents through me, heating me with a desire I didn't want to feel but was powerless to resist.
His laugh was seductive. I wanted to drown in it. I leaned forward, closing my eyes and gasping aloud as the chill of his spirit brushed against my breasts, sending shooting sensations that were painful but deliciously erotic to places in my body that made me feel out of control.
"You like the pain. It brings you pleasure."His wings got more insistent, his body harder and colder and more passionately painful as it pressed against mine."Surrender to me."His voice, already beautiful, was unimaginably seductive as he became aroused."I spent centuries in your arms. This time our joining will be controlled by me, and you will revel in the pleasure I can bring you. Throw off the shackles of your distant goddess and come to me. Be my love, truly, in body as well as soul and I will give you the world!"
The meaning of his words penetrated through the haze of pain and pleasure like sunlight burning away dew. I found my will again, and stumbled out of the embrace of his wings. Tendrils of icy black smoke snaked around my body, clinging . . . touching . . . caressing . . .
I shook myself like a pissed cat shaking off rain and the dark wisps slid from my body. "No! I'm not your love. I'm not A-ya. And I'll never turn my back on Nyx!"
When I spoke Nyx's name, the nightmare shattered.
I sat straight up in bed, shaking and gasping. Stevie Rae was sleeping soundly beside me, but Nala was wide awake. She was growling softly. Her back was arched, her body was totally puffed up, and she was staring slit-eyed at the air above me.
"Ah, hell!" I shrieked and bounded off the bed, spinning around and looking up, expecting to see Kalona hovering like a giant bat-bird over us.
Nothing. There was nothing there.
I grabbed Nala and sat on the bed. With trembling hands I petted her over and over. "It was just a bad dream . . . it was just a bad dream . . . it was just a bad dream," I told her, but I knew it was a lie.
Kalona was real, and somehow he was able to reach me through my dreams.
HUNTED. Copyright 2009 by P. C. Cast and Kristin Cast.