Note: Supplemental materials are not guaranteed with Rental or Used book purchases.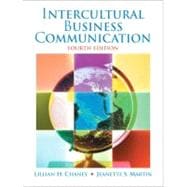 Questions About This Book?
What version or edition is this?
This is the 4th edition with a publication date of 1/1/2007.
What is included with this book?
The New copy of this book will include any supplemental materials advertised. Please check the title of the book to determine if it should include any CDs, lab manuals, study guides, etc.
The Used copy of this book is not guaranteed to include any supplemental materials. Typically, only the book itself is included.
Related Products
Summary
This book prepares today's business people to compete and manage domestic and international diversity in an increasingly multinational business arena. Unique in the market, it uses research involving three Delphi panels of experts'perceptions of the importance of the topics covered as the basis for its contents. The authors have traveled or worked in a number of countries, therefore producing a work of firsthand knowledge of the topics covered.Topics comprehensively covered include: cultural shock; language, oral, and non-verbal communication patterns; written communication patterns; global etiquette; business and social customs; intercultural negotiation process and strategies; and laws affecting international business and travel.A good reference work for anyone who works internationally.
Table of Contents
Foreword
ix
Preface
xi
About the Authors
xiii

| | |
| --- | --- |
| | The Nature of Intercultural Communication |

1
(20)
4
(1)
5
(2)
7
(1)
8
(1)
9
(1)

| | |
| --- | --- |
| | Norms, Rules, Roles, and Networks |

10
(1)

| | |
| --- | --- |
| | Subcultures and Subgroups |

10
(1)
11
(1)
12
(1)
13
(1)

| | |
| --- | --- |
| | Multinational Management Orientations |

14
(7)
21
(30)
21
(6)
27
(3)
30
(1)
31
(5)

| | |
| --- | --- |
| | Marriage and Family Systems |

36
(6)

| | |
| --- | --- |
| | Social Hierarchies and Interaction |

42
(9)

| | |
| --- | --- |
| | Contrasting Cultural Values |

51
(22)
51
(2)
53
(1)

| | |
| --- | --- |
| | Attribution and Perception |

54
(1)
55
(3)
58
(2)
60
(1)
61
(2)

| | |
| --- | --- |
| | Individualism and Collectivism |

63
(10)
73
(20)
76
(2)

| | |
| --- | --- |
| | Alleviating Cultural Shock |

78
(5)

| | |
| --- | --- |
| | Aspects of Cultural Shock |

83
(3)

| | |
| --- | --- |
| | Relationships and Family Considerations |

86
(1)
86
(7)
93
(24)

| | |
| --- | --- |
| | High- and Low-Context Language |

95
(1)
95
(1)
96
(1)

| | |
| --- | --- |
| | Informal and Alternative Languages |

96
(2)

| | |
| --- | --- |
| | Forms of Verbal Interaction |

98
(1)

| | |
| --- | --- |
| | Linear and Nonlinear Language |

99
(1)
99
(2)
101
(1)
102
(2)
104
(1)
104
(2)
106
(2)
108
(1)
109
(2)

| | |
| --- | --- |
| | Language and Culture Interaction |

111
(6)

| | |
| --- | --- |
| | Oral and Nonverbal Communication Patterns |

117
(22)
117
(1)
118
(1)
119
(2)
121
(1)
122
(1)
123
(1)
124
(2)
126
(4)
130
(1)
131
(8)

| | |
| --- | --- |
| | Written Communication Patterns |

139
(22)
139
(2)
141
(2)
143
(8)
151
(1)
152
(1)

| | |
| --- | --- |
| | Resume and Job Search Information |

152
(9)
161
(21)
162
(1)
163
(1)
164
(1)

| | |
| --- | --- |
| | Electronic Communication Etiquette |

165
(2)
167
(2)
169
(1)
169
(4)
173
(9)

| | |
| --- | --- |
| | Business and Social Customs |

182
(25)

| | |
| --- | --- |
| | Greeting and Handshaking Customs |

183
(2)
185
(2)

| | |
| --- | --- |
| | Male/Female Relationships and Workplace Equality |

187
(1)
188
(1)
189
(2)
191
(1)

| | |
| --- | --- |
| | Customs Associated with Holidays and Holy Days |

192
(4)

| | |
| --- | --- |
| | Office Customs and Practices |

196
(1)

| | |
| --- | --- |
| | Customary Demeanor/Behavior |

197
(1)
198
(1)

| | |
| --- | --- |
| | Special Foods and Consumption Taboos |

199
(8)

| | |
| --- | --- |
| | Intercultural Negotiation Process |

207
(27)

| | |
| --- | --- |
| | Steps in the Negotiation Process |

208
(3)

| | |
| --- | --- |
| | Mistakes Commonly Made During Negotiations |

211
(1)

| | |
| --- | --- |
| | Intercultural Negotiation Models |

212
(3)
215
(4)
219
(4)
223
(11)

| | |
| --- | --- |
| | Intercultural Negotiation Components |

234
(31)

| | |
| --- | --- |
| | Cross-Cultural Negotiation Components |

234
(8)

| | |
| --- | --- |
| | Stereotypes That Affect Intercultural Negotiations |

242
(1)

| | |
| --- | --- |
| | Comparative Negotiation Styles |

243
(1)

| | |
| --- | --- |
| | Characteristics of Effective Negotiators |

243
(2)

| | |
| --- | --- |
| | Importance of Protocol in Intercultural Negotiations |

245
(1)

| | |
| --- | --- |
| | Group vs. Individual Orientation |

245
(2)
247
(1)
248
(1)
248
(17)

| | |
| --- | --- |
| | Laws Affecting International Business and Travel |

265
(23)

| | |
| --- | --- |
| | Home-Country and Host-Country Laws |

266
(2)
268
(1)
269
(2)
271
(1)
272
(1)
272
(3)

| | |
| --- | --- |
| | International Travel and Law |

275
(2)

| | |
| --- | --- |
| | Country-Specific Travel Tips |

277
(11)
Appendix--A: Glossary
288
(7)
Appendix--B: Answers to Exercises
295
(2)
Index
297