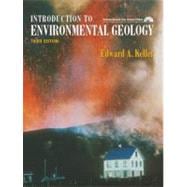 Questions About This Book?
Why should I rent this book?
Renting is easy, fast, and cheap! Renting from eCampus.com can save you hundreds of dollars compared to the cost of new or used books each semester. At the end of the semester, simply ship the book back to us with a free UPS shipping label! No need to worry about selling it back.
How do rental returns work?
Returning books is as easy as possible. As your rental due date approaches, we will email you several courtesy reminders. When you are ready to return, you can print a free UPS shipping label from our website at any time. Then, just return the book to your UPS driver or any staffed UPS location. You can even use the same box we shipped it in!
What version or edition is this?
This is the 4th edition with a publication date of 1/1/2008.
What is included with this book?
The Used copy of this book is not guaranteed to include any supplemental materials. Typically, only the book itself is included.
The Rental copy of this book is not guaranteed to include any supplemental materials. You may receive a brand new copy, but typically, only the book itself.
Related Products
Summary
As the human population increases, many decisions concerning our use of natural resources will determine our standard of living and the quality of our environment. This reader-friendly book helps readers develop an understanding of how geology interacts with major environmental problems facing society.Focuses on five fundamental concepts of environmental geology: Human Population Growth, Sustainability, Earth as a System, Hazardous Earth Processes, and Scientific Knowledge and Values. Features new chapters on Impacts of Extraterrestrial Objects (Chapter 10) and Waste as a Resource: Waste Management (Chapter 16). Presents new or extensively revised discussion of human population growth, Alaska earthquake of 2002, emerging global water shortage, cleaning Boston Harbor, and much more. Revises many figures to more clearly illustrate the topics under discussion, based on user feedback.An informative reference for anyone interested in learning more about the environment.
Table of Contents
Preface
xii
How to Use the Hazard City CD-ROM
xvi

| | |
| --- | --- |
| | PART ONE Foundations of Environmental Geology |

1
(94)

| | |
| --- | --- |
| | Philosophy and Fundamental Concepts |

2
(28)

| | |
| --- | --- |
| | Case History: Easter Island: Are We on the Same Path at a Global Scale? |

3
(1)

| | |
| --- | --- |
| | Introduction to Environmental Geology |

3
(4)

| | |
| --- | --- |
| | A Closer Look: Earth's Place in Space |

4
(3)

| | |
| --- | --- |
| | Fundamental Concepts of Environmental Geology |

7
(23)

| | |
| --- | --- |
| | Concept One: Human Population Growth |

8
(5)

| | |
| --- | --- |
| | Concept Two: Sustainability |

13
(2)

| | |
| --- | --- |
| | Concept Three: Earth as a System |

15
(2)

| | |
| --- | --- |
| | A Closer Look: Human Landscape Modification: Ducktown, Tennessee |

17
(3)

| | |
| --- | --- |
| | Case History: The Aral Sea: The Death of a Sea |

20
(1)

| | |
| --- | --- |
| | A Closer Look: The Gaia Hypothesis |

21
(1)

| | |
| --- | --- |
| | Concept Four: Hazardous Earth Processes, Risk Assessment, and Perception |

22
(1)

| | |
| --- | --- |
| | Concept Five: Scientific Knowledge and Values |

22
(8)

| | |
| --- | --- |
| | Internal Structure of Earth and Plate Tectonics |

30
(28)

| | |
| --- | --- |
| | Case History: Two Cities on a Plate Boundary |

31
(1)

| | |
| --- | --- |
| | Internal Structure of Earth |

32
(2)

| | |
| --- | --- |
| | What We Know about the Internal Structure of Earth |

34
(1)
35
(8)

| | |
| --- | --- |
| | A Closer Look: The Wonders of Mountains |

42
(1)

| | |
| --- | --- |
| | A Detailed Look at Seafloor Spreading |

43
(6)

| | |
| --- | --- |
| | Pangaea and Present Continents |

49
(3)

| | |
| --- | --- |
| | How Plate Tectonics Works: Putting It Together |

52
(2)

| | |
| --- | --- |
| | Plate Tectonics and Environmental Geology |

54
(4)
58
(37)

| | |
| --- | --- |
| | Case History: The Asbestos Controversy |

59
(1)
60
(5)

| | |
| --- | --- |
| | Important Rock-Forming Minerals |

65
(7)

| | |
| --- | --- |
| | A Closer Look: Weathering |

67
(3)
70
(2)
72
(1)
73
(1)
74
(5)
79
(3)
82
(5)

| | |
| --- | --- |
| | Rock Strength and Deformation |

87
(2)

| | |
| --- | --- |
| | Case History: St. Francis Dam |

87
(2)
89
(6)

| | |
| --- | --- |
| | PART TWO Earth Processes and Natural Hazards |

95
(224)

| | |
| --- | --- |
| | Introduction to Natural Hazards |

96
(26)

| | |
| --- | --- |
| | Case History: Nevado Del Ruiz: A Story of People, Land Use, and Volcanic Eruption |

97
(1)

| | |
| --- | --- |
| | Hazards, Disasters, and Natural Processes |

97
(8)

| | |
| --- | --- |
| | A Closer Look: The Magnitude-Frequency Concept |

104
(1)

| | |
| --- | --- |
| | Evaluating Hazards: History, Linkages, Disaster Prediction, and Risk Assessment |

105
(6)

| | |
| --- | --- |
| | A Closer Look: Scientists, Hazards, and the Media |

110
(1)

| | |
| --- | --- |
| | The Human Response to Hazards |

111
(4)

| | |
| --- | --- |
| | Global Climate and Hazards |

115
(1)

| | |
| --- | --- |
| | Population Increase, Land-Use Change, and Natural Hazards |

116
(6)

| | |
| --- | --- |
| | Earthquakes and Related Phenomena |

122
(46)

| | |
| --- | --- |
| | Case History: Northridge, 1994 |

123
(1)

| | |
| --- | --- |
| | Introduction to Earthquakes |

123
(1)
123
(4)
127
(1)
128
(2)
130
(2)
132
(4)
136
(10)
146
(1)

| | |
| --- | --- |
| | Earthquakes Caused by Human Activity |

147
(2)
149
(5)

| | |
| --- | --- |
| | Earthquake Risk and Earthquake Prediction |

154
(3)

| | |
| --- | --- |
| | Toward Earthquake Prediction |

157
(1)

| | |
| --- | --- |
| | Sequence of Earthquakes in Turkey: Can One Earthquake Set Up Another? |

157
(1)

| | |
| --- | --- |
| | The Response to Earthquake Hazards |

158
(10)

| | |
| --- | --- |
| | A Closer Look: The Alaska Earthquake of 2002 and the Value of Estimating Potential Ground Rupture |

159
(9)
168
(34)

| | |
| --- | --- |
| | Case History: Mt. Unzen, 1991 |

169
(1)

| | |
| --- | --- |
| | Introduction to Volcanic Hazards |

170
(1)
170
(2)
172
(4)
176
(3)
179
(3)
182
(8)
190
(5)

| | |
| --- | --- |
| | Forecasting Volcanic Activity |

195
(3)

| | |
| --- | --- |
| | Adjustment to and Perception of the Volcanic Hazard |

198
(4)
202
(34)

| | |
| --- | --- |
| | Case History: Mississippi River Flooding, 1973 and 1993 |

203
(1)
204
(3)
207
(1)
208
(1)

| | |
| --- | --- |
| | River Velocity, Discharge, Erosion, and Sediment Deposition |

209
(2)

| | |
| --- | --- |
| | A Closer Look: History of a River |

210
(1)

| | |
| --- | --- |
| | Effects of Land-Use Changes |

211
(2)

| | |
| --- | --- |
| | Channel Patterns and Floodplain Formation |

213
(2)
215
(4)

| | |
| --- | --- |
| | A Closer Look: Magnitude and Frequency of Floods |

218
(1)

| | |
| --- | --- |
| | Urbanization and Flooding |

219
(3)

| | |
| --- | --- |
| | Case History: Flash Floods in Eastern Ohio |

222
(1)

| | |
| --- | --- |
| | The Nature and Extent of Flood Hazards |

222
(1)

| | |
| --- | --- |
| | Adjustments to Flood Hazards |

223
(8)
231
(5)

| | |
| --- | --- |
| | A Closer Look: The Great Britain Floods of 2000: The Argument for Floodplain Management |

236
(1)

| | |
| --- | --- |
| | Slope Processes, Landslides, and Subsidence |

236
(32)

| | |
| --- | --- |
| | Case History: Portuguese Bend, California |

237
(1)

| | |
| --- | --- |
| | Introduction to Landslides |

238
(1)

| | |
| --- | --- |
| | Slope Processes and Types of Landslides |

238
(4)
242
(7)

| | |
| --- | --- |
| | A Closer Look: Translation Slides Along Bedding Planes |

246
(3)
249
(5)
250
(4)

| | |
| --- | --- |
| | Minimizing the Landslide Hazard |

254
(5)
259
(1)
260
(5)

| | |
| --- | --- |
| | Perception of the Landslide Hazard |

265
(3)
268
(30)

| | |
| --- | --- |
| | Case History: The Cape Hatteras Lighthouse Controversy |

269
(1)

| | |
| --- | --- |
| | Introduction to Coastal Hazards |

269
(1)
270
(6)
276
(4)

| | |
| --- | --- |
| | A Closer Look: Measuring Coastal Change |

279
(1)

| | |
| --- | --- |
| | Coastal Hazards and Engineering Structures |

280
(4)

| | |
| --- | --- |
| | Human Activity and Coastal Erosion: Some Examples |

284
(3)
287
(4)

| | |
| --- | --- |
| | Perception of and Adjustment to Coastal Hazards |

291
(7)

| | |
| --- | --- |
| | A Closer Look: E-Lines and E-Zones |

294
(4)

| | |
| --- | --- |
| | Impact of Extraterrestrial Objects |

298
(21)

| | |
| --- | --- |
| | Case History: The Tunguska Event |

299
(1)
300
(1)

| | |
| --- | --- |
| | Aerial Bursts and Impacts |

301
(7)
308
(6)

| | |
| --- | --- |
| | Minimizing the Impact Hazard |

314
(5)

| | |
| --- | --- |
| | A Closer Look: Near-Earth Objects |

317
(2)

| | |
| --- | --- |
| | PART THREE Resources and Pollution |

319
(210)
320
(30)

| | |
| --- | --- |
| | Case History: Long Island, New York |

321
(1)

| | |
| --- | --- |
| | Water: A Brief Global Perspective |

322
(1)
323
(3)
326
(6)

| | |
| --- | --- |
| | Interactions between Surface Water and Groundwater |

332
(3)
335
(1)
335
(6)

| | |
| --- | --- |
| | Case History: The Edwards Aquifer, Texas---Water Resource In Conflict |

336
(5)

| | |
| --- | --- |
| | Water Management in the Future |

341
(4)

| | |
| --- | --- |
| | A Closer Look: Management of the Colorado River |

342
(3)
345
(2)
345
(2)

| | |
| --- | --- |
| | Emerging Global Water Shortages |

347
(3)
350
(26)

| | |
| --- | --- |
| | Case History: North Carolina's Bay of Pigs |

351
(1)

| | |
| --- | --- |
| | An Overview of Water Pollution |

352

| | |
| --- | --- |
| | Selected Water Pollutants |

335
(25)

| | |
| --- | --- |
| | Surface-Water Pollution and Treatment |

360
(3)

| | |
| --- | --- |
| | A Closer Look: Acid Mine Drainage |

361
(2)

| | |
| --- | --- |
| | Groundwater Pollution and Treatment |

363
(3)
366
(2)
368
(5)

| | |
| --- | --- |
| | A Closer Look: Boston Harbor--Cleaning up a National Treasure |

371
(2)
373
(3)
376
(26)

| | |
| --- | --- |
| | Case History: Palo Alto, California: Urban Gold and Silver |

377
(1)
377
(4)

| | |
| --- | --- |
| | Geology of Mineral Resources |

381
(9)

| | |
| --- | --- |
| | A Closer Look: Plate Tectonics and Minerals |

384
(6)

| | |
| --- | --- |
| | Environmental Impact of Mineral Development |

390
(7)

| | |
| --- | --- |
| | A Closer Look: Mining and Itai-Itai Disease |

395
(2)

| | |
| --- | --- |
| | A Closer Look: Homestake Mine, South Dakota |

397
(1)

| | |
| --- | --- |
| | Recycling Mineral Resources |

397
(2)

| | |
| --- | --- |
| | Minerals and Sustainability |

399
(3)
402
(54)

| | |
| --- | --- |
| | Case History: Worry over Energy Sources Is Nothing New: Energy Shocks Past and Present |

403
(1)

| | |
| --- | --- |
| | Energy Supply and Energy Demand |

403
(2)

| | |
| --- | --- |
| | A Closer Look: Energy Units |

405
(1)
405
(16)

| | |
| --- | --- |
| | A Closer Look: Coal Sludge in the Appalachian Mountains |

411
(10)
421
(1)

| | |
| --- | --- |
| | Fossil Fuel and Acid Rain |

422
(3)
425
(13)

| | |
| --- | --- |
| | A Closer Look: Radioactivity |

426
(12)
438
(4)
442
(9)

| | |
| --- | --- |
| | Conservation, Efficiency, and Cogeneration |

451
(1)

| | |
| --- | --- |
| | Energy Policy for the Future |

452
(4)
456
(24)

| | |
| --- | --- |
| | Case History: Times Beach, Missouri |

457
(1)
457
(1)
458
(2)
460
(2)
462
(1)
462
(1)
463
(1)

| | |
| --- | --- |
| | Engineering Properties of Soil |

464
(4)
468
(1)

| | |
| --- | --- |
| | A Closer Look: Universal Soil Loss Equation |

468
(1)
469
(2)

| | |
| --- | --- |
| | Case History: Reduction of Sediment Pollution, Maryland |

470
(1)

| | |
| --- | --- |
| | Land Use and Environmental Problems of Soils |

471
(5)
476
(1)

| | |
| --- | --- |
| | Soil Surveys and Land-Use Planning |

477
(3)

| | |
| --- | --- |
| | Waste as a Resource: Waste Management |

480
(22)

| | |
| --- | --- |
| | Case History: Legacy from Hazardous Waste |

481
(1)

| | |
| --- | --- |
| | Concepts of Waste Management: An Overview |

481
(2)
483
(1)
483
(7)

| | |
| --- | --- |
| | Hazardous Waste Management |

490
(12)

| | |
| --- | --- |
| | A Closer Look: Love Canal |

492
(10)
502
(27)

| | |
| --- | --- |
| | Case History: The London Smog Crisis of 1952 |

503
(1)

| | |
| --- | --- |
| | Introduction to Air Pollution |

503
(1)

| | |
| --- | --- |
| | Pollution of the Atmosphere |

504
(1)
504
(2)
506
(6)
512
(6)
518
(1)
518
(4)
522
(2)

| | |
| --- | --- |
| | Cost of Controlling Air Pollution |

524
(5)

| | |
| --- | --- |
| | PART FOUR Environmental Management, Global Perspective, and Society |

529
(1)
530
(28)

| | |
| --- | --- |
| | Case History: Eric the Red and Climate Change |

531
(1)

| | |
| --- | --- |
| | Global Change and Earth System Science: An Overview |

531
(1)

| | |
| --- | --- |
| | Tools for Studying Global Change |

532
(1)

| | |
| --- | --- |
| | Earth's Atmosphere and Climate Change |

533
(2)
535
(10)
545
(9)
548
(1)

| | |
| --- | --- |
| | A Closer Look: Desertification |

549
(1)
550
(4)
554

| | |
| --- | --- |
| | Potential Effects of Global Climate Change |

522
(5)

| | |
| --- | --- |
| | Coupling of Global Change Processes |

527
(31)

| | |
| --- | --- |
| | Geology, Society, and the Future |

558
(1)

| | |
| --- | --- |
| | Case History: China on the Edge of an Environmental Crisis |

559
(1)
559
(1)

| | |
| --- | --- |
| | Geology and Environmental Health |

560
(3)

| | |
| --- | --- |
| | A Closer Look: Lead in the Environment |

560
(3)

| | |
| --- | --- |
| | Environmental Planning: Site Selection |

563
(4)
564
(3)

| | |
| --- | --- |
| | Environmental Impact Analysis |

567
(5)
572
(4)
576
(2)

| | |
| --- | --- |
| | Geology, the Environment, and the Future |

578
Appendix A Minerals
1
(1)
Appendix B Rocks
1
(1)
Appendix C Maps and Related Topics
1
(1)
Appendix D How Geologists Determine Geologic Time
1
(1)
Glossary
1
(1)
References
1
(1)
Index
1
Excerpts
The main objective ofIntroduction to Environmental Geology,third edition, is to help equip students--particularly those who intend to take only a single science course--with an understanding of the interactions between geologic processes and society. During the first half of the twenty-first century, as the human population increases and the use of resources grows, many decisions concerning our use of those resources, such as water, soil, air, minerals energy, and space to live will determine our standard of living and the quality of our environment. Scientific knowledge combined with our values will dictate those decisions. Your charge, whether as a future leader or simply an informed citizen, is to choose paths of development that are good for people and the environment, that larger community that includes plants, animals, water, and air--in other words, the environment consisting of ecosystems that we and all living things depend upon for our well-being. Earth's dynamic and changing environment constitutes one of the most compelling and exciting areas of study. Environmental geology is the application of geologic information to the entire spectrum of interactions between people and the physical environment. During a course in environmental geology, you will develop an understanding of how geology interacts with major environmental problems facing people and society. This is the essence ofIntroduction to Environmental Geology,third edition. Our strategy with this text is to: Introduce you to the basic concepts and principles of physical and environmental geology, focusing on earth materials and processes. Provide you with sufficient information concerning natural hazards and the geologic environment so that you will be a more informed citizen. You will be better prepared to make decisions concerning where you live and how society responds to natural hazards and catastrophes such as earthquakes, volcanic eruptions, and flooding. Help you develop an understanding of relationships between natural resources and pollution. We seek, find, and use resources and, as a result, may pollute our environment. Thus, it is important to know how we might minimize pollution problems. Help you understand the basic concepts of environmental management as they relate to the geologic environment in areas such as waste management, environmental health, global change, and environmental assessment. After finishing your course in environmental geology, you will be better prepared to make decisions concerning where you build or buy a home, what resources you choose to utilize, and appropriate environmental actions relevant to society and Earth's ecosystems from a local to a global scale. Five Fundamental Concepts To this end, this book introduces a device we call the "Fundamental Concepts of Environmental Geology." These five concepts are designed to provide a memorable, transportable framework of understanding that you can carry away from the class and use throughout life to make informed choices about your interaction with and effect upon geologic processes: Human population growth:Population growth is the number one environmental problem. As population increases, so do our effects and demands on the environment. Sustainability:Sustainability is the long-term environmental objective of providing for the future of humans and other living things who share the planet. Earth as a System:The activities of human beings can have important effects on any or all of Earth's systems, often affecting the global environment. Hazardous Earth processes, risk assessment and perception:Earth's hazardous processes have always occurred and will always occur. Human beings need to recognize the threat of hazards, assess the risk to life and property, and either avoid them o