Note: Supplemental materials are not guaranteed with Rental or Used book purchases.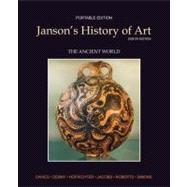 Questions About This Book?
Why should I rent this book?
Renting is easy, fast, and cheap! Renting from eCampus.com can save you hundreds of dollars compared to the cost of new or used books each semester. At the end of the semester, simply ship the book back to us with a free UPS shipping label! No need to worry about selling it back.
How do rental returns work?
Returning books is as easy as possible. As your rental due date approaches, we will email you several courtesy reminders. When you are ready to return, you can print a free UPS shipping label from our website at any time. Then, just return the book to your UPS driver or any staffed UPS location. You can even use the same box we shipped it in!
What version or edition is this?
This is the 8th edition with a publication date of 12/27/2010.
What is included with this book?
The Used copy of this book is not guaranteed to include any supplemental materials. Typically, only the book itself is included.
The Rental copy of this book is not guaranteed to include any supplemental materials. You may receive a brand new copy, but typically, only the book itself.
Summary
Rewritten and reorganized, this#xA0;new edition weaves together the most recent scholarship, the most current thinking in art history, and the most innovative online supplements, including digital art library. Experience the new Janson and re-experience the history of art. #xA0; Long established as the classic and seminal introduction to art of the Western world, the#xA0;Eighth Edition of Janson's History of Artis groundbreaking. When Harry Abrams first published the History of Artin 1962, John F. Kennedy occupied the White House, and Andy Warhol was an emerging artist.#xA0; Janson offered his readers a strong focus on Western art, an important consideration of technique and style, and a clear point of view. The History of Art, said Janson, was not just a stringing together of historically significant objects, but the writing of a story about their interconnections, a history of styles and of stylistic change. Janson#x19;s text focused on the visual and technical characteristics of the objects he discussed, often in extraordinarily eloquent language. Janson#x19;s History of Arthelped to establish the canon of art history for many generations of scholars. #xA0; The new#xA0;Eighth Edition, although revised to remain current with new discoveries and scholarship, continues to follow Janson#x19;s lead in important ways: It is limited to the Western tradition, with a chapter on Islamic art and its relationship to Western art. It keeps the focus of the discussion on the object, its manufacture, and its visual character. It considers the contribution of the artist as an important part of the analysis. This edition maintains an organization along the lines established by Janson, with separate chapters on the Northern European Renaissance, the Italian Renaissance, the High Renaissance, and Baroque art, with stylistic divisions for key periods of the modern era. Also embedded in this edition is the narrative of how art has changed over time in the cultures that Europe has claimed as its patrimony.
Author Biography
Penelope J. E. Davies is Associate Professor at the University of Texas, Austin. She is a scholar of Greek and Roman art and architecture as well as a field archaeologist. She is author of Death and the Emperor: Roman Imperial Funerary Monuments from Augustus to Marcus Aurelius, winner of the Vasari Award.
Walter B. Denny is a Professor of Art History at the University of Massachusetts at Amherst. In addition to exhibition catalogues, his publications include books on Ottoman Turkish carpets, textiles, and ceramics, and articles on miniature painting, architecture and architectural decoration.
Frima Fox Hofrichter is Professor and former Chair of the History of Art and Design department at Pratt Institute. She is author of Judith Leyster, A Dutch Artist in Holland's Golden Age, which received CAA's Millard Meiss Publication Fund Award.
Joseph Jacobs is an independent scholar, critic, and art historian of modern art in New York City. He was the curator of modern art at the John and Mable Ringling Museum of Art in Sarasota, Florida, director of the Oklahoma City Art Museum, and curator of American art at The Newark Museum, Newark, New Jersey.
David L. Simon is Jetté Professor of Art at Colby College, where he received the Basset Teaching Award in 2005. Among his publications is the catalogue of Spanish and southern French Romanesque sculpture in the Metropolitan Museum of Art and The Cloisters.
Ann M. Roberts, Professor of Art at Lake Forest College has published essays, articles and reviews on both Northern and Italian Renaissance topics. Her research focuses on women in the Renaissance, and her most recent publication is entitled Dominican Women and Renaissance Art:The Convent of San Domenico of Pisa.
H. W. Janson was a legendary name in art history. During his long career as a teacher and scholar, he helped define the discipline through his impressive books and other publications.
Anthony F. Janson
forged a distinguished career as a professor, scholar, museum professional and writer. From the time of his father's death in 1982 until 2004, he authored
History of Art
.
Table of Contents
Preface xiv
Faculty and Student Resources for Teaching and Learning with Janson's History of Art xix
Introduction xxi
PART ONE: THE ANCIENT WORLD
Chapter 1: Prehistoric Art
PALEOLITHIC ART 2
MATERIALS AND TECHNIQUES: Cave Painting 5
Interpreting Prehistoric Painting 5
Paleolithic Carving 7
INFORMING ART: Telling Time: Labels and Periods 9
Paleolithic houses 11
NEOLITHIC ART 11
Settled Societies and Neolithic Art 11
Architecture in Europe: Tombs and Rituals 15
INFORMING ART: Dating Techniques 17
Chapter 2: Ancient Near Eastern Art
SUMERIAN ART 22
Temple Architecture: Linking Heaven and Earth 23
MATERIALS AND TECHNIQUES: Mud Brick 23
Sculpture and Inlay 25
PRIMARY SOURCES: The Gilgamesh Epic 25
Visual Narratives 27
Cylinder Seals 29
THE ART HISTORIAN'S LENS: Losses Through Looting 29
ART OF AKKAD 30
Sculpture: Power and Narrative 30
NEO-SUMERIAN REVIVAL 32
Architecture: The Ziggurat of Ur 32
Sculpture: Figures of Gudea 32
PRIMARY SOURCES: Texts on Gudea Figures from Lagash and Surrounding Areas, ca. 2100 33
BABYLONIAN ART 33
The Code of Hammurabi 34
ASSYRIAN ART 34
PRIMARY SOURCES: The Code of Hammurabi 35
Art of Empire: Expressing Royal Power 37
LATE BABYLONIAN ART 37
The Royal Palace 38
REGIONAL NEAR EASTERN ART 38
The Hittites 40
The Phoenicians 40
The Hebrews 41
IRANIAN ART 41
Early Iranian Art 42
The Persian Empire: Cosmopolitan Heirs to the Mesopotamian Tradition 43
Mesopotamia Between Persian and Islamic Dominion 46

Chapter 3: Egyptian Art
PREDYNASTIC AND EARLY DYNASTIC ART 50
The Palette of King Narmer 50
INFORMING ART: Egyptian Gods and Goddesses 52
THE OLD KINGDOM: A GOLDEN AGE 53
Old Kingdom Funerary Complexes 53
INFORMING ART: Major Periods in Ancient Egypt 54
The Pyramids at Giza: Reflecting a New Royal Role 55
MATERIALS AND TECHNIQUES: Building the Pyramids 56
PRIMARY SOURCES: Excerpt from the Pyramid Text of Unis (r. 2341–2311 BCE) 58
Representing the Human Figure 59
THE MIDDLE KINGDOM: REASSERTING
TRADITION THROUGH THE ARTS 62
Royal Portraiture: Changing Expressions and Proportions 62
Funerary Architecture 63
THE NEW KINGDOM: RESTORED GLORY 65
Royal Burials in the Valley of the Kings 65
Temples to the Gods 67
Block Statues 70
Images in New Kingdom Tombs 71
AKHENATEN AND THE AMARNA STYLE 72
The Amarna Style 72
Tutankhamun and the Aftermath of Amarna 75
THE ART HISTORIAN'S LENS: Interpreting Ancient Travel Writers 75
PAPYRUS SCROLLS: THE BOOK OF THE DEAD 77
PRIMARY SOURCES: The Book of the Dead 77
LATE EGYPT 78
Chapter 4: Aegean Art
EARLY CYCLADIC ART 82
MINOAN ART 84
The "Palace" at Knossos 84
Wall Paintings: Representing Rituals and Nature 86
THE ART HISTORIAN'S LENS: Two Excavators, Legend, and Archaeology 87
Minoan Pottery 89
Carved Minoan Stone Vessels 90
Late Minoan Art 92
MYCENAEAN ART 93
Architecture: Citadels 93
Mycenaean Tombs and Their Contents 96
Sculpture 99
Chapter 5: Greek Art
THE EMERGENCE OF GREEK ART: THE GEOMETRIC STYLE 104
INFORMING ART: Greek Gods and Goddesses 105
Geometric Style Pottery 105
Geometric Style Sculpture 107
THE ORIENTALIZING STYLE: HORIZONS EXPAND 107
Miniature Vessels 108
ARCHAIC ART: ART OF THE CITY-STATE 109
The Rise of Monumental Temple Architecture 109
STONE SCULPTURE 113
Architectural Sculpture: The Building Comes Alive 115
Vase Painting: Art of the Symposium 119
THE CLASSICAL AGE 123
Classical Sculpture 123
MATERIALS AND TECHNIQUES: The Indirect Lost-Wax Process 128
Architecture and Sculpture on the Athenian Akropolis 131
PRIMARY SOURCES: Aristotle (384–322 BCE) 133
THE ART HISTORIAN'S LENS: Repatriation of Cultural Heritage 134
PRIMARY SOURCES: Plutarch (ca. 46–after 119 CE) 136
THE LATE CLASSICAL PERIOD 141
Late Classical Architecture: Civic and Sacred 141
Late Classical sculpture 142
Painting in the Late Classical Age 145
THE AGE OF ALEXANDER AND THE HELLENISTIC PERIOD 147
Architecture: The Scholarly Tradition and Theatricality 148
City Planning 150
Hellenistic Sculpture: Expression and Movement 154
THE ART HISTORIAN'S LENS: J.J. Winckelmann and the Apollo Belvedere 157
Hellenistic Painting 161
Chapter 6: Etruscan Art
FUNERARY ART 165
Tombs and Their Contents 166
MATERIALS AND TECHNIQUES: Etruscan Gold-Working 169
ARCHITECTURE 173
City Planning 174
SCULPTURE 175
Dynamism in Terra Cotta and Bronze 175
Chapter 7: Roman Art
EARLY ROME AND THE REPUBLIC 181
THE ART HISTORIAN'S LENS: Recognizing Copies: The Case of the Laocoön 183
NEW DIRECTIONS IN ARCHITECTURE 183
Sculpture 188
PRIMARY SOURCES: Cicero (106–43 BCE) 192
MATERIALS AND TECHNIQUES: Copying Greek Sculptures 193
Painting and Mosaic 194
PRIMARY SOURCES: Polybius (ca. 200–ca. 118 BCE) 194
THE EARLY EMPIRE 195
Architecture 196
THE ART HISTORIAN'S LENS: Two Pantheon Problems 202
Portrait Sculpture 203
Relief Sculpture 207
PRIMARY SOURCES: Josephus (37/8–ca. 100 CE) 210
Art and Architecture in the Provinces 213
Domestic Art and Architecture 216
THE LATE EMPIRE 222
Architecture 222
MATERIALS AND TECHNIQUES: Painted Stone in Greece and Rome 223
Architecture in the Provinces 227
Portrait Sculpture 228
Relief Sculpture 229
Glossary
Bibliography
Index
Credits