Note: Supplemental materials are not guaranteed with Rental or Used book purchases.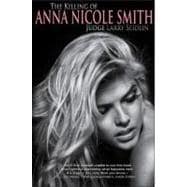 The Killing of Anna Nicole Smith
ISBN13:
9781926745336
by
Seidlin, Larry
Summary
"The first day Judge Larry Seidlin sat on the bench for the Anna Nicole Smith case, he had red flags about the way the Hollywood starlet actually died. He sensed something wasn't right." In his first book, The Murder of Anna Nicole Smith, retired judge Larry Seidlin unveils the truth behind one of the most watched trials in television history. Based on eyewitness accounts, trial transcripts, and confidential files, his three-year, in-depth investigation reveals what really happened on February 8, 2007 the day Anna Nicole Smith passed away.brWhy should Anna Nicole Smith and her son Daniel, both with no previous health problems, meet such sudden ends? Why was Daniel's body buried so quickly in the Bahamas? Did Howard K. Stern give both Anna Nicole and Daniel a lethal mix of toxic drugs? Did Howard K. Stern control the medications Anna Nicole was taking? Who was really responsible for the deaths of Anna Nicole and Daniel The answers to these and other lingering questions will be provided in this new and explosive report.
Table of Contents
Preface
p. xiii
˘This Body Belongs To Me÷
p. 1
We Are Going to Take the High Road
p. 15
Lightning Larry
p. 25
Where Are We All Going To Be?
p. 35
The Trier of Fact
p. 41
To Save One Child
p. 67
Palace Politics Never Cease
p. 83
Just A Few Cards Left To Play
p. 93
It's Not Who Talks Louder
p. 107
If This Isn't a Jigsaw Puzzle
p. 117
Baby, You Tell Me What You Want
p. 131
U-Turns
p. 149
A Clairvoyant And A Crystal Ball
p. 163
Many Moves Down the Road
p. 181
And I Hope To God You Guys Give: The Kid The Right Shot
p. 187
The Bahamian Inquest
p. 205
The Ghosts Keep Knocking
p. 225
A Complete And Thorough Investigation?
p. 245
No More Closing Your Eyes
p. 255
The New Epidemic
p. 267
Full Circle
p. 275
The Apple of My Eye
p. 279
Monday Morning Quarterbacks
p. 283
What I Now Know To Be The Truth
p. 311
p. 317
p. 325
Table of Contents provided by Ingram. All Rights Reserved.