Note: Supplemental materials are not guaranteed with Rental or Used book purchases.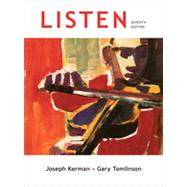 Questions About This Book?
Why should I rent this book?
Renting is easy, fast, and cheap! Renting from eCampus.com can save you hundreds of dollars compared to the cost of new or used books each semester. At the end of the semester, simply ship the book back to us with a free UPS shipping label! No need to worry about selling it back.
How do rental returns work?
Returning books is as easy as possible. As your rental due date approaches, we will email you several courtesy reminders. When you are ready to return, you can print a free UPS shipping label from our website at any time. Then, just return the book to your UPS driver or any staffed UPS location. You can even use the same box we shipped it in!
What version or edition is this?
This is the 7th edition with a publication date of 1/6/2011.
What is included with this book?
The Used copy of this book is not guaranteed to include any supplemental materials. Typically, only the book itself is included.
The Rental copy of this book is not guaranteed to include any supplemental materials. You may receive a brand new copy, but typically, only the book itself.
The eBook copy of this book is not guaranteed to include any supplemental materials. Typically only the book itself is included.
Summary
Consistently praised as the best book of its kind, Listenuses readable, enjoyable prose and the highest quality recordings to introduce students to the art of focused listening. Captivating discussions and concise "Listening Charts" guide students through important musical works and cultivate listening skills. With informative images, useful historical and cultural background, and interesting biographical information, the text continues to offer students the best preparation to appreciate the styles and traditions of Western music. The seventh edition of Listenis more accessible than ever before with new, more teachable listening examples and a more focused and streamlined introduction to music fundamentals. An expanded range of formats for the text and recordings -- including a new, affordable streaming music option and a new, all-inclusive e-book -- gives you more flexible choices and more ways to listen.
Author Biography
JOSEPH KERMAN, Professor Emeritus at the University of California at Berkeley, and GARY TOMLINSON, University of Pennsylvania, are leading musicologists and music educators. Between them, their course offerings encompass harmony and ear training, opera, world music, interdisciplinary studies, seminars in music history and criticism, and—many times—Introduction to Music for non-major students.
Kerman's books include Opera as Drama (second edition, 1988), Contemplating Music (1985), The Art of the Fugue (2005), and studies of Beethoven and William Byrd. His lectures as Charles Eliot Norton Professor of Poetry at Harvard in 1997-1998 were published as Concerto Conversations (1999).
Tomlinson, a former MacArthur Fellow, is the author of Monteverdi and the End of the Renaissance (1987), Music in Renaissance Magic (1993), Metaphysical Song: An Essay on Opera (1999), and The Singing of the New World (2006). He has also published on jazz and music historiography.

Table of Contents
*New to this edition
Preface: To the Instructor

Introduction: To the Student
UNIT I  Fundamentals
PRELUDE A Musical Thunderstorm by Richard Wagner
LISTENING CHART 1 Wagner, Prelude to The Valkyrie
*CHAPTER 1 Rhythm, Meter, and Tempo
1  Rhythm
     Beat and Accent
2  Meter
     Rhythm and Meter
     Syncopation
     LISTENING EXERCISE 1  Rhythm, Meter, and Syncopation
3  Tempo
     LISTENING EXERCISE 2  Rhythm, Meter, and Tempo
*CHAPTER 2 Pitch, Dynamics, and Tone Color
1  Pitch
2  Dynamics
     LISTENING EXERCISE 3  Pitch and Dynamics
3  Tone Color
INTERLUDE  Musical Instruments
     Stringed Instruments
     Woodwind Instruments
     Brass Instruments
     Percussion Instruments
     The Orchestra
     *LISTENING EXERCISE 4  The Orchestra in Action
     Keyboard Instruments
     Plucked String Instruments
*CHAPTER 3 Scales and Melody
1  Scales
     The Octave
     The Diatonic Scale
     The Chromatic Scale
     Half Steps and Whole Steps
2 Melody
     Tunes
     BOX Characteristics of Tunes
     LISTENING EXERCISE 5  Melody and Tune
     Motives and Themes
*CHAPTER 4 Harmony, Texture, Tonality, and Mode
1  Harmony
     Consonance and Dissonance
2  Texture
     Monophony
     Homophony and Polyphony
     Imitation
     LISTENING EXERCISE 6  Texture
3  Tonality and Mode
     Tonality
     Major and Minor Modes
     Keys
     Hearing the Major and Minor Modes
     Hearing Keys and Modulation
     LISTENING EXERCISE 7  Mode and Key
CHAPTER 5 Musical Form and Musical Style
1  Form in Music
     Form and Feeling
     Form and Forms
     LISTENING EXERCISE 8  Musical Form
     Musical Genres
2  Musical Style
     Musical Style and Lifestyle
LISTENING CHART 2  Britten, The Young Person's Guide to the Orchestra
UNIT II  Early Music: An Overview
CHAPTER 6 The Middle Ages
1  Music and the Church: Plainchant
     Music and Church Services: Liturgy
     BOX Music and the Virgin Mary
     Plainchant
     Characteristics of Plainchant
     Gregorian Recitation and Gregorian Melody
     ANONYMOUS, Plainchant antiphon, "In paradisum"
     HILDEGARD OF BINGEN, Plainchant sequence, "Columba aspexit"
2  Music at Court
     Troubadour and Trouvère Songs
     BERNART DE VENTADORN, Troubadour song, "La dousa votz"
     BOX How Did Early Music Sound?
     The Estampie
3  The Evolution of Polyphony
     Organum
     PÉROTIN, Organum, "Alleluia. Diffusa est gratia"
4  Later Medieval Polyphony
     *ROUND, "Sumer Is Icumen In, Lhude Sing Cuccu!"
     Ars Nova
     *GUILLAUME DE MACHAUT, Chanson, "Dame, de qui toute ma joie vient"
Global Perspectives 1  Sacred Chant
     Qur'anic recitation, "Ya Sin"
     Hawai'ian chant
     Navajo song, "K'adnikini'ya'"
   
CHAPTER 7 The Renaissance
1  New Attitudes
     Early Homophony
     Guillaume Dufay
     GUILLAUME DUFAY, Harmonized hymn, "Ave maris stella"
     The Mass
2  The High Renaissance Style
     Imitation
     Homophony
     Other Characteristics
     Josquin Desprez
     JOSQUIN DESPREZ, Pange lingua Mass
          Kyrie and fom the Gloria
3  Music as Expression
     JOSQUIN DESPREZ, Chanson, "Mille regrets"
4  Late Renaissance Music
     GIOVANNI PIERLUIGI DA PALESTRINA, Pope Marcellus Mass from the Gloria
     The Motet
     The Italian Madrigal
     The English Madrigal
     THOMAS WEELKES, Madrigal, "As Vesta Was from Latmos Hill Descending"
5  Instrumental Music: Early Developments
     Renaissance Dances
     ANONYMOUS, Galliard, "Daphne"
     ANONYMOUS, "Kemp's Jig"
Global Perspectives 2  Music and Early European Colonialism
     Hymn from the Andes, "Hanaq pachap kusikuynin"
   
CHAPTER 8 The Early Baroque Period
1  From Renaissance to Baroque
     Music in Venice
     Extravagance and Control
     GIOVANNI GABRIELI, Motet, "O magnum mysterium"
2  Style Features of Early Baroque Music
     Rhythm and Meter
     Texture: Basso Continuo
     Functional Harmony
3  Opera
     Recitative
     Aria
     Claudio Monteverdi
     CLAUDIO MONTEVERDI, The Coronation of Poppea 
          from Act I, Recitative "Tornerai?" and Aria "Speranza tu mi vai"
     BOX Singing Italian
     Henry Purcell
     HENRY PURCELL, Dido and Aeneas
          Act III, final scene, Recitative "Thy Hand, Belinda!" Aria "When I am laid," and Chorus "With drooping wings"
4  The Rise of Instrumental Music
     Girolamo Frescobaldi
     GIROLAMO FRESCOBALDI, Suite (Canzone, Balletto, Corrente, and      Passacaglia)
Global Perspectives 3  Ostinato Forms
     Gambian song, "Laminba"
     Pygmy polyphony, Elephant-hunt song
UNIT III  The Eighteenth Century
CHAPTER 9 Prelude: The Late Baroque Period
1  Absolutism and the Age of Science
     Art and Absolutism
     The Music of Absolutism
     Art and Theatricality
     Science and the Arts
     Science and Music
2  Musical Life in the Early Eighteenth Century
3  Style Features of Late Baroque Music
     Rhythm
     Dynamics
     Tone Color
     The Baroque Orchestra
     Melody
     Ornamentation
     Texture
     The Continuo
     Musical Form
4  The Emotional World of Baroque Music
CHAPTER 10 Baroque Instrumental Music
1  Concerto and Concerto Grosso
     Movements
     Ritornello Form
     ANTONIO VIVALDI, Violin Concerto in G, La stravaganza, Op. 4, No. 12
LISTENING CHART 3 Vivaldi, Violin Concerto in G, first movement  
     Biography: Antonio Vivaldi
     Baroque Variation Form: The Ground Bass
     ANTONIO VIVALDI, Violin Concerto in G, La stravaganza, second movement
LISTENING CHART 4 Vivaldi, Violin Concerto in G, second movement
     JOHANN SEBASTIAN BACH, Brandenburg Concerto No. 5, for Flute, Violin, Harpsichord, and Orchestra
LISTENING CHART 5 Bach, Brandenburg Concerto No. 5, first movement
     Biography: Johann Sebastian Bach
2  Fugue
     Fugal Exposition
     *JOHANN SEBASTIAN BACH, The Well-Tempered Clavier, Book 1, Prelude and Fugue in C Major
*LISTENING CHART 6 Bach, The Well-Tempered Clavier, Book 1, Prelude and Fugue in C Major
     *BOX Glenn Gould
*3  Baroque Dances
     The Dance Suite
     Baroque Dance Form
     *Biography: Jean-Philippe Rameau
     *JEAN-PHILIPPE RAMEAU, Menuet and Tambourin from Castor et Pollux, Prologue
     *GEORGE FRIDERIC HANDEL, Minuet from The Royal Fireworks Music
     *JOHANN SEBASTIAN BACH, Gigue from Cello Suite No. 2 in D Minor
CHAPTER 11 Baroque Vocal Music
     Words and Music
1  Opera
     Italian Opera Seria
     Recitative
     Aria
     BOX  The Castrato
     GEORGE FRIDERIC HANDEL, Julius Caesar (Giulio Cesare in Egitto)
          Aria "La giustizia"
2  Oratorio
     Biography: George Frideric Handel
     GEORGE FRIDERIC HANDEL, Messiah
          Recitative, "There were shepherds," Chorus "Glory to God," and Hallelujah Chorus
     BOX Women in Music
3  The Church Cantata
     The Lutheran Chorale
     JOHANN SEBASTIAN BACH, Cantata No. 4, "Christ lag in Todesbanden" ("Christ Lay in Death's Dark Prison")
4  The Organ Chorale
CHAPTER 12 Prelude: Music and the Enlightenment
1  The Enlightenment and Music
     "The Pursuit of Happiness"
     Art and Entertainment
     Jean-Jacques Rousseau and Opera
     The Novel
2  The Rise of Concerts
3  Style Features of Classical Music
     Rhythm
     Dynamics
     Tone Color: The Classical Orchestra
     Melody: Tunes
     Texture: Homophony
     Classical Counterpoint
4  Form in Classical Music
Repetitions and Cadences
Classical Forms
CHAPTER 13 The Symphony
1  The Movements of the Symphony
2  Sonata Form
     Exposition (A)
     Development (B)
     Recapitulation (A')
WOLFGANG AMADEUS MOZART, Symphony No. 40 in G Minor, K. 550
LISTENING CHART 7 Mozart, Symphony No. 40 in G Minor, first movement
     Biography: Wolfgang Amadeus Mozart
3  Classical Variation Form
     FRANZ JOSEPH HAYDN, Symphony No. 95 in C Minor, first and second movements
LISTENING CHART 8 Haydn, Symphony No. 95, second movement (Andante cantabile)
4  Minuet Form (Classical Dance Form)
     Biography: Franz Joseph Haydn
     Baroque and Classical Dance Form
     FRANZ JOSEPH HAYDN, Symphony No. 95 in C Minor, third movement (Menuetto)
LISTENING CHART 9 Haydn, Symphony No. 95, third movement (Menuetto)
5  Rondo Form
     FRANZ JOSEPH HAYDN, Symphony No. 95 in C Minor, fourth movement (Finale. Vivace)
LISTENING CHART 10 Haydn, Symphony No. 95, fourth movement (Finale. Vivace)
CHAPTER 14 Other Classical Genres
1  The Sonata
     FRANCESCA LEBRUN, Sonata in F, Op. 1, No. 3, second movement
2  The Classical Concerto
     Double-Exposition Form
     WOLFGANG AMADEUS MOZART, Piano Concerto No. 23 in A, K. 488
LISTENING CHART 11 Mozart, Piano Concerto No. 23 in A, K. 488, first movement
3  The String Quartet
     Chamber Music
4  Opera Buffa
     The Ensemble
     WOLFGANG AMADEUS MOZART, Don Giovanni
          From Act I, scene iii, Aria "Ho capito," Recitative "Alfin siam liberati," and Duet "Là ci darem la mano"
Global Perspectives 4  Musical Form: Two Case Studies from Asia
     Japanese gagaku, Etenraku
     Balinese gamelan, Bopong
UNIT IV  The Nineteenth Century
CHAPTER 15 Beethoven
1  Between Classicism and Romanticism
     The French Revolution
2  Beethoven and the Symphony
     Biography: Ludwig van Beethoven
     LUDWIG VAN BEETHOVEN, Symphony No. 5 in C Minor, Op. 67
LISTENING CHART 12 Beethoven, Symphony No. 5 in C Minor, first movement
LISTENING CHART 13 Beethoven, Symphony No. 5 in C Minor, complete work
3  Beethoven's "Third Period"
     LUDWIG VAN BEETHOVEN, String Quartet in F, Op. 135, second movement (Vivace)
  
CHAPTER 16 Prelude: Music after Beethoven: Romanticism
1  Romanticism
     The Cult of Individual Feeling
     Romanticism and Revolt
     Artistic Barriers
     Music and the Supernatural 
     Music and the Other Arts
2  Concert Life in the Nineteenth Century
     The Artist and the Public
3  Style Features of Romantic Music
     Rhythm: Rubato
     Romantic Melody
     Romantic Harmony
     The Expansion of Tone Color
4  Program Music
5  Form in Romantic Music
     Miniature Compositions
     Grandiose Compositions
     The Principle of Thematic Unity
CHAPTER 17 The Early Romantics
1  The Lied
     FRANZ SCHUBERT, "Erlkönig" ("The Erlking")
     Biography: Franz Schubert
     The Song Cycle
     ROBERT SCHUMANN, Dichterliebe (A Poet's Love)
          "Im wunderschönen Monat Mai" and "Die alten, bösen Lieder"
     Biography: Robert Schumann
     Biography: Clara Wieck (Clara Schumann)
     CLARA SCHUMANN, "Der Mond kommt still gegangen" ("The moon has risen softly")
2  The Character Piece for Piano
     FRANZ SCHUBERT, Moment Musical No. 2 in A-flat
     ROBERT SCHUMANN, Carnaval
          "Eusebius," "Florestan," and "Chiarina"
     FREDERIC CHOPIN, Nocturne in F-Sharp, Op. 15, No. 2
     Biography: Frédéric Chopin
     Biography: Franz Liszt
3  Early Romantic Program Music
     The Concert Overture: Felix Mendelssohn
     Biography: Felix Mendelssohn
     Biography: Fanny Mendelssohn
     The Program Symphony: Hector Berlioz
     HECTOR BERLIOZ, Fantastic Symphony: Episodes in the Life of an Artist
     Biography: Hector Berlioz
LISTENING CHART 14 Berlioz, Fantastic Symphony, fifth movement
CHAPTER 18 Romantic Opera
     BOX Early Romantic Opera
1  Verdi and Italian Opera
     Biography: Giuseppe Verdi
     Recitative and Aria: The Orchestra
     *GIUSEPPE VERDI, Rigoletto
          From Act III, scene i, Aria "La donna è mobile" and Quartet "Bella figlia dell'amore" (Allegro)
2  Wagner and Music Drama
     Biography: Richard Wagner
     The Total Work of Art
     BOX Wagner's Tristan and Isolde
     Leitmotivs
     RICHARD WAGNER, The Nibelung's Ring
          The Valkyrie, Act I, scene i
*3  Late Romantic Opera
     *Giacomo Puccini
     *GIACOMO PUCCINI, Madame Butterfly
          From Act II, Aria "Un bel dì"
CHAPTER 19 The Late Romantics
     Romanticism and Realism
1  Late Romantic Program Music
     PYOTR ILYICH TCHAIKOVSKY, Overture-Fantasy, Romeo and Juliet
     Biography: Pyotr Ilyich Tchaikovsky
LISTENING CHART 15 Tchaikovsky, Overture-Fantasy, Romeo and Juliet
2  Nationalism
     Exoticism
     The Russian Kuchka
     MODEST MUSORGSKY, Pictures at an Exhibition
     Biography: Modest Musorgsky
     BOX Other Nationalists
3  Responses to Romanticism
     The Renewal of Classicism: Brahms
     Biography: Johannes Brahms
     JOHANNES BRAHMS, Violin Concerto in D, Op. 77
LISTENING CHART 16 Brahms, Violin Concerto, third movement
     Romantic Nostalgia: Mahler
     Biography: Gustav Mahler
     GUSTAV MAHLER, Symphony No. 1
LISTENING CHART 17 Mahler, Symphony No. 1, third movement, Funeral March
Global Perspectives 5  Musical Drama Worldwide
     Japanese Kabuki, Dojoji
     Beijing opera, The Prince Who Changed into a Cat
UNIT V  The Twentieth Century and Beyond
CHAPTER 20 Prelude: Music and Modernism
1  Progress and Uncertainty
2  The Response of Modernism
3  Literature and Art before World War I
     Impressionists and Symbolists
     Expressionists and Fauves
4  Modernist Music before World War I
     Experiment and Transformation: Melody
     New Horizons, New Scales
     "The Emancipation of Dissonance"
CHAPTER 21 The Twentieth Century: Early Modernism
1  Debussy and Impressionism
     CLAUDE DEBUSSY, Three Nocturnes
LISTENING CHART 18 Debussy, Clouds
     Biography: Claude Debussy
2  Stravinsky: The Primacy of Rhythm
     IGOR STRAVINSKY, The Rite of Spring: Part I, "The Adoration of the Earth"
LISTENING CHART 19 Stravinsky, The Rite of Spring, from Part I
   Biography: Igor Stravinsky
3  Expressionism
     ARNOLD SCHOENBERG, Pierrot lunaire
          No. 8: "Night" and No. 18: "The Moonfleck"
     Biography: Arnold Schoenberg
     ALBAN BERG, Wozzeck
          Act III, scenes iii and iv
     BOX Schoenberg and Serialism
4  Modernism in America: Ives
     Biography: Charles Ives
     CHARLES IVES, Second Orchestral Set, second movement: "The Rockstrewn Hills Join in the People's Outdoor Meeting"
LISTENING CHART 20 Ives, "The Rockstrewn Hills"
     CHARLES IVES, The Unanswered Question
CHATPER 22 Alternatives to Modernism
     Twentieth-Century Traditionalism
1  Maurice Ravel
     Biography: Maurice Ravel
     MAURICE RAVEL, Piano Concerto in G
LISTENING CHART 21 Ravel, Piano Concerto in G, first movement
2  Béla Bartók
     Biography: Béla Bartók
     BÉLA BARTÓK, Music for Strings, Percussion, and Celesta
LISTENING CHART 22 Bartók, Music for Strings, Percussion, and Celesta, second movement (Allegro)
3  Aaron Copland
     Music for Americans
     AARON COPLAND, Appalachian Spring (excerpts)
     Biography: Aaron Copland
4  The Rise of Film Music
     Composers for Film: Prokofiev
     BOX Music and Totalitarianism
     SERGEI PROKOFIEV, Alexander Nevsky
LISTENING CHART 23 Prokofiev, Alexander Nevsky Cantata, 5, "The Battle on Ice"
     Biography: Sergei Prokofiev
   
CHAPTER 23 The Late Twentieth Century
1  Modernism in Music: The Second Phase
     New Sound Materials
     Electronic Music
     On the Boundaries of Time
     ANTON WEBERN, Five Orchestral Pieces, IV
     Chance Music
2  The Postwar Avant-Garde
     György Ligeti
     GYÖRGY LIGETI, Lux aeterna
LISTENING CHART 24 Ligeti, Lux aeterna
     Edgard Varèse
     BOX Modernist Music and Architecture
     EDGARD VARÈSE, Poème électronique
     John Cage
     JOHN CAGE, 4'33"
3  Music at the End of the Millennium
     Minimalism
     STEVE REICH, Music for 18 Musicians
LISTENING CHART 25 Reich, Music for 18 Musicians, beginning
     A New Expressionism
     KAIJA SAARIAHO, From the Grammar of Dreams
     Back to the Future
     JOHN ADAMS, El Niño
          "Pues mi Dios ha nacido a penar," "When Herod heard," and "Woe unto Them That Call Evil Good"
CHAPTER 24 Music in America: Jazz and Beyond
1  Early American Music: An Overview
     The Cultivated Tradition
     Music in the Vernacular
     African American Music
2  Jazz: The First Fifty Years
     The Blues
     SIPPIE WALLACE, "If You Ever Been Down" Blues (Composed by G. W. Thomas)
     BOX Ragtime: Scott Joplin
     New Orleans Jazz
     Biography: Louis Armstrong
     Big Band Jazz: Swing
     DUKE ELLINGTON, "Conga Brava"
     Biography: Duke Ellington
     *Popular Song
3  Later Jazz
     Bebop
     CHARLIE PARKER and MILES DAVIS, "Out of Nowhere"
     Jazz after Bebop
     MILES DAVIS, Bitches Brew
Global Perspectives 6  African Drumming
     Yoruba drumming, "Ako"
4  Jazz in the Concert Hall
     GEORGE GERSHWIN, Prelude No. 1
     BOX The American Musical
     LEONARD BERNSTEIN, West Side Story
     Dance at the Gym: Meeting Scene and "Cool"
     BOX The Later Musical
5  Rock
     Early Rock 'n' Roll
     The 1960s: Rock Comes of Age
     Motown, Soul, and Funk
     The British Invasion
     American Counteroffensives
     After the 1960s
     Trends 1980-2000: Punk, Rap, and Post-Rock
Global Perspectives 7 Global Music
     South African choral song, "Anoku Gonda"
6  Conclusion
Appendix A Timelines
*Appendix B Musical Notation
Glossary of Musical Terms
Index
*New to this edition
Preface: To the Instructor

Introduction: To the Student
UNIT I  Fundamentals
PRELUDE A Musical Thunderstorm by Richard Wagner
LISTENING CHART 1 Wagner, Prelude to The Valkyrie
*CHAPTER 1 Rhythm, Meter, and Tempo
1  Rhythm
     Beat and Accent
2  Meter
     Rhythm and Meter
     Syncopation
     LISTENING EXERCISE 1  Rhythm, Meter, and Syncopation
3  Tempo
     LISTENING EXERCISE 2  Rhythm, Meter, and Tempo
*CHAPTER 2 Pitch, Dynamics, and Tone Color
1  Pitch
2  Dynamics
     LISTENING EXERCISE 3  Pitch and Dynamics
3  Tone Color
INTERLUDE  Musical Instruments
     Stringed Instruments
     Woodwind Instruments
     Brass Instruments
     Percussion Instruments
     The Orchestra
     *LISTENING EXERCISE 4  The Orchestra in Action
     Keyboard Instruments
     Plucked String Instruments
*CHAPTER 3 Scales and Melody
1  Scales
     The Octave
     The Diatonic Scale
     The Chromatic Scale
     Half Steps and Whole Steps
2 Melody
     Tunes
     BOX Characteristics of Tunes
     LISTENING EXERCISE 5  Melody and Tune
     Motives and Themes
*CHAPTER 4 Harmony, Texture, Tonality, and Mode
1  Harmony
     Consonance and Dissonance
2  Texture
     Monophony
     Homophony and Polyphony
     Imitation
     LISTENING EXERCISE 6  Texture
3  Tonality and Mode
     Tonality
     Major and Minor Modes
     Keys
     Hearing the Major and Minor Modes
     Hearing Keys and Modulation
     LISTENING EXERCISE 7  Mode and Key
CHAPTER 5 Musical Form and Musical Style
1  Form in Music
     Form and Feeling
     Form and Forms
     LISTENING EXERCISE 8  Musical Form
     Musical Genres
2  Musical Style
     Musical Style and Lifestyle
LISTENING CHART 2  Britten, The Young Person's Guide to the Orchestra
UNIT II  Early Music: An Overview
CHAPTER 6 The Middle Ages
1  Music and the Church: Plainchant
     Music and Church Services: Liturgy
     BOX Music and the Virgin Mary
     Plainchant
     Characteristics of Plainchant
     Gregorian Recitation and Gregorian Melody
     ANONYMOUS, Plainchant antiphon, "In paradisum"
     HILDEGARD OF BINGEN, Plainchant sequence, "Columba aspexit"
2  Music at Court
     Troubadour and Trouvère Songs
     BERNART DE VENTADORN, Troubadour song, "La dousa votz"
     BOX How Did Early Music Sound?
     The Estampie
3  The Evolution of Polyphony
     Organum
     PÉROTIN, Organum, "Alleluia. Diffusa est gratia"
4  Later Medieval Polyphony
     *ROUND, "Sumer Is Icumen In, Lhude Sing Cuccu!"
     Ars Nova
     *GUILLAUME DE MACHAUT, Chanson, "Dame, de qui toute ma joie vient"
Global Perspectives 1  Sacred Chant
     Qur'anic recitation, "Ya Sin"
     Hawai'ian chant
     Navajo song, "K'adnikini'ya'"
   
CHAPTER 7 The Renaissance
1  New Attitudes
     Early Homophony
     Guillaume Dufay
     GUILLAUME DUFAY, Harmonized hymn, "Ave maris stella"
     The Mass
2  The High Renaissance Style
     Imitation
     Homophony
     Other Characteristics
     Josquin Desprez
     JOSQUIN DESPREZ, Pange lingua Mass
          Kyrie and fom the Gloria
3  Music as Expression
     JOSQUIN DESPREZ, Chanson, "Mille regrets"
4  Late Renaissance Music
     GIOVANNI PIERLUIGI DA PALESTRINA, Pope Marcellus Mass from the Gloria
     The Motet
     The Italian Madrigal
     The English Madrigal
     THOMAS WEELKES, Madrigal, "As Vesta Was from Latmos Hill Descending"
5  Instrumental Music: Early Developments
     Renaissance Dances
     ANONYMOUS, Galliard, "Daphne"
     ANONYMOUS, "Kemp's Jig"
Global Perspectives 2  Music and Early European Colonialism
     Hymn from the Andes, "Hanaq pachap kusikuynin"
   
CHAPTER 8 The Early Baroque Period
1  From Renaissance to Baroque
     Music in Venice
     Extravagance and Control
     GIOVANNI GABRIELI, Motet, "O magnum mysterium"
2  Style Features of Early Baroque Music
     Rhythm and Meter
     Texture: Basso Continuo
     Functional Harmony
3  Opera
     Recitative
     Aria
     Claudio Monteverdi
     CLAUDIO MONTEVERDI, The Coronation of Poppea 
          from Act I, Recitative "Tornerai?" and Aria "Speranza tu mi vai"
     BOX Singing Italian
     Henry Purcell
     HENRY PURCELL, Dido and Aeneas
          Act III, final scene, Recitative "Thy Hand, Belinda!" Aria "When I am laid," and Chorus "With drooping wings"
4  The Rise of Instrumental Music
     Girolamo Frescobaldi
     GIROLAMO FRESCOBALDI, Suite (Canzone, Balletto, Corrente, and      Passacaglia)
Global Perspectives 3  Ostinato Forms
     Gambian song, "Laminba"
     Pygmy polyphony, Elephant-hunt song
UNIT III  The Eighteenth Century
CHAPTER 9 Prelude: The Late Baroque Period
1  Absolutism and the Age of Science
     Art and Absolutism
     The Music of Absolutism
     Art and Theatricality
     Science and the Arts
     Science and Music
2  Musical Life in the Early Eighteenth Century
3  Style Features of Late Baroque Music
     Rhythm
     Dynamics
     Tone Color
     The Baroque Orchestra
     Melody
     Ornamentation
     Texture
     The Continuo
     Musical Form
4  The Emotional World of Baroque Music
CHAPTER 10 Baroque Instrumental Music
1  Concerto and Concerto Grosso
     Movements
     Ritornello Form
     ANTONIO VIVALDI, Violin Concerto in G, La stravaganza, Op. 4, No. 12
LISTENING CHART 3 Vivaldi, Violin Concerto in G, first movement  
     Biography: Antonio Vivaldi
     Baroque Variation Form: The Ground Bass
     ANTONIO VIVALDI, Violin Concerto in G, La stravaganza, second movement
LISTENING CHART 4 Vivaldi, Violin Concerto in G, second movement
     JOHANN SEBASTIAN BACH, Brandenburg Concerto No. 5, for Flute, Violin, Harpsichord, and Orchestra
LISTENING CHART 5 Bach, Brandenburg Concerto No. 5, first movement
     Biography: Johann Sebastian Bach
2  Fugue
     Fugal Exposition
     *JOHANN SEBASTIAN BACH, The Well-Tempered Clavier, Book 1, Prelude and Fugue in C Major
*LISTENING CHART 6 Bach, The Well-Tempered Clavier, Book 1, Prelude and Fugue in C Major
     *BOX Glenn Gould
*3  Baroque Dances
     The Dance Suite
     Baroque Dance Form
     *Biography: Jean-Philippe Rameau
     *JEAN-PHILIPPE RAMEAU, Menuet and Tambourin from Castor et Pollux, Prologue
     *GEORGE FRIDERIC HANDEL, Minuet from The Royal Fireworks Music
     *JOHANN SEBASTIAN BACH, Gigue from Cello Suite No. 2 in D Minor
CHAPTER 11 Baroque Vocal Music
     Words and Music
1  Opera
     Italian Opera Seria
     Recitative
     Aria
     BOX  The Castrato
     GEORGE FRIDERIC HANDEL, Julius Caesar (Giulio Cesare in Egitto)
          Aria "La giustizia"
2  Oratorio
     Biography: George Frideric Handel
     GEORGE FRIDERIC HANDEL, Messiah
          Recitative, "There were shepherds," Chorus "Glory to God," and Hallelujah Chorus
     BOX Women in Music
3  The Church Cantata
     The Lutheran Chorale
     JOHANN SEBASTIAN BACH, Cantata No. 4, "Christ lag in Todesbanden" ("Christ Lay in Death's Dark Prison")
4  The Organ Chorale
CHAPTER 12 Prelude: Music and the Enlightenment
1  The Enlightenment and Music
     "The Pursuit of Happiness"
     Art and Entertainment
     Jean-Jacques Rousseau and Opera
     The Novel
2  The Rise of Concerts
3  Style Features of Classical Music
     Rhythm
     Dynamics
     Tone Color: The Classical Orchestra
     Melody: Tunes
     Texture: Homophony
     Classical Counterpoint
4  Form in Classical Music
Repetitions and Cadences
Classical Forms
CHAPTER 13 The Symphony
1  The Movements of the Symphony
2  Sonata Form
     Exposition (A)
     Development (B)
     Recapitulation (A')
WOLFGANG AMADEUS MOZART, Symphony No. 40 in G Minor, K. 550
LISTENING CHART 7 Mozart, Symphony No. 40 in G Minor, first movement
     Biography: Wolfgang Amadeus Mozart
3  Classical Variation Form
     FRANZ JOSEPH HAYDN, Symphony No. 95 in C Minor, first and second movements
LISTENING CHART 8 Haydn, Symphony No. 95, second movement (Andante cantabile)
4  Minuet Form (Classical Dance Form)
     Biography: Franz Joseph Haydn
     Baroque and Classical Dance Form
     FRANZ JOSEPH HAYDN, Symphony No. 95 in C Minor, third movement (Menuetto)
LISTENING CHART 9 Haydn, Symphony No. 95, third movement (Menuetto)
5  Rondo Form
     FRANZ JOSEPH HAYDN, Symphony No. 95 in C Minor, fourth movement (Finale. Vivace)
LISTENING CHART 10 Haydn, Symphony No. 95, fourth movement (Finale. Vivace)
CHAPTER 14 Other Classical Genres
1  The Sonata
     FRANCESCA LEBRUN, Sonata in F, Op. 1, No. 3, second movement
2  The Classical Concerto
     Double-Exposition Form
     WOLFGANG AMADEUS MOZART, Piano Concerto No. 23 in A, K. 488
LISTENING CHART 11 Mozart, Piano Concerto No. 23 in A, K. 488, first movement
3  The String Quartet
     Chamber Music
4  Opera Buffa
     The Ensemble
     WOLFGANG AMADEUS MOZART, Don Giovanni
          From Act I, scene iii, Aria "Ho capito," Recitative "Alfin siam liberati," and Duet "Là ci darem la mano"
Global Perspectives 4  Musical Form: Two Case Studies from Asia
     Japanese gagaku, Etenraku
     Balinese gamelan, Bopong
UNIT IV  The Nineteenth Century
CHAPTER 15 Beethoven
1  Between Classicism and Romanticism
     The French Revolution
2  Beethoven and the Symphony
     Biography: Ludwig van Beethoven
     LUDWIG VAN BEETHOVEN, Symphony No. 5 in C Minor, Op. 67
LISTENING CHART 12 Beethoven, Symphony No. 5 in C Minor, first movement
LISTENING CHART 13 Beethoven, Symphony No. 5 in C Minor, complete work
3  Beethoven's "Third Period"
     LUDWIG VAN BEETHOVEN, String Quartet in F, Op. 135, second movement (Vivace)
  
CHAPTER 16 Prelude: Music after Beethoven: Romanticism
1  Romanticism
     The Cult of Individual Feeling
     Romanticism and Revolt
     Artistic Barriers
     Music and the Supernatural 
     Music and the Other Arts
2  Concert Life in the Nineteenth Century
     The Artist and the Public
3  Style Features of Romantic Music
     Rhythm: Rubato
     Romantic Melody
     Romantic Harmony
     The Expansion of Tone Color
4  Program Music
5  Form in Romantic Music
     Miniature Compositions
     Grandiose Compositions
     The Principle of Thematic Unity
CHAPTER 17 The Early Romantics
1  The Lied
     FRANZ SCHUBERT, "Erlkönig" ("The Erlking")
     Biography: Franz Schubert
     The Song Cycle
     ROBERT SCHUMANN, Dichterliebe (A Poet's Love)
          "Im wunderschönen Monat Mai" and "Die alten, bösen Lieder"
     Biography: Robert Schumann
     Biography: Clara Wieck (Clara Schumann)
     CLARA SCHUMANN, "Der Mond kommt still gegangen" ("The moon has risen softly")
2  The Character Piece for Piano
     FRANZ SCHUBERT, Moment Musical No. 2 in A-flat
     ROBERT SCHUMANN, Carnaval
          "Eusebius," "Florestan," and "Chiarina"
     FREDERIC CHOPIN, Nocturne in F-Sharp, Op. 15, No. 2
     Biography: Frédéric Chopin
     Biography: Franz Liszt
3  Early Romantic Program Music
     The Concert Overture: Felix Mendelssohn
     Biography: Felix Mendelssohn
     Biography: Fanny Mendelssohn
     The Program Symphony: Hector Berlioz
     HECTOR BERLIOZ, Fantastic Symphony: Episodes in the Life of an Artist
     Biography: Hector Berlioz
LISTENING CHART 14 Berlioz, Fantastic Symphony, fifth movement
CHAPTER 18 Romantic Opera
     BOX Early Romantic Opera
1  Verdi and Italian Opera
     Biography: Giuseppe Verdi
     Recitative and Aria: The Orchestra
     *GIUSEPPE VERDI, Rigoletto
          From Act III, scene i, Aria "La donna è mobile" and Quartet "Bella figlia dell'amore" (Allegro)
2  Wagner and Music Drama
     Biography: Richard Wagner
     The Total Work of Art
     BOX Wagner's Tristan and Isolde
     Leitmotivs
     RICHARD WAGNER, The Nibelung's Ring
          The Valkyrie, Act I, scene i
*3  Late Romantic Opera
     *Giacomo Puccini
     *GIACOMO PUCCINI, Madame Butterfly
          From Act II, Aria "Un bel dì"
CHAPTER 19 The Late Romantics
     Romanticism and Realism
1  Late Romantic Program Music
     PYOTR ILYICH TCHAIKOVSKY, Overture-Fantasy, Romeo and Juliet
     Biography: Pyotr Ilyich Tchaikovsky
LISTENING CHART 15 Tchaikovsky, Overture-Fantasy, Romeo and Juliet
2  Nationalism
     Exoticism
     The Russian Kuchka
     MODEST MUSORGSKY, Pictures at an Exhibition
     Biography: Modest Musorgsky
     BOX Other Nationalists
3  Responses to Romanticism
     The Renewal of Classicism: Brahms
     Biography: Johannes Brahms
     JOHANNES BRAHMS, Violin Concerto in D, Op. 77
LISTENING CHART 16 Brahms, Violin Concerto, third movement
     Romantic Nostalgia: Mahler
     Biography: Gustav Mahler
     GUSTAV MAHLER, Symphony No. 1
LISTENING CHART 17 Mahler, Symphony No. 1, third movement, Funeral March
Global Perspectives 5  Musical Drama Worldwide
     Japanese Kabuki, Dojoji
     Beijing opera, The Prince Who Changed into a Cat
UNIT V  The Twentieth Century and Beyond
CHAPTER 20 Prelude: Music and Modernism
1  Progress and Uncertainty
2  The Response of Modernism
3  Literature and Art before World War I
     Impressionists and Symbolists
     Expressionists and Fauves
4  Modernist Music before World War I
     Experiment and Transformation: Melody
     New Horizons, New Scales
     "The Emancipation of Dissonance"
CHAPTER 21 The Twentieth Century: Early Modernism
1  Debussy and Impressionism
     CLAUDE DEBUSSY, Three Nocturnes
LISTENING CHART 18 Debussy, Clouds
     Biography: Claude Debussy
2  Stravinsky: The Primacy of Rhythm
     IGOR STRAVINSKY, The Rite of Spring: Part I, "The Adoration of the Earth"
LISTENING CHART 19 Stravinsky, The Rite of Spring, from Part I
   Biography: Igor Stravinsky
3  Expressionism
     ARNOLD SCHOENBERG, Pierrot lunaire
          No. 8: "Night" and No. 18: "The Moonfleck"
     Biography: Arnold Schoenberg
     ALBAN BERG, Wozzeck
          Act III, scenes iii and iv
     BOX Schoenberg and Serialism
4  Modernism in America: Ives
     Biography: Charles Ives
     CHARLES IVES, Second Orchestral Set, second movement: "The Rockstrewn Hills Join in the People's Outdoor Meeting"
LISTENING CHART 20 Ives, "The Rockstrewn Hills"
     CHARLES IVES, The Unanswered Question
CHATPER 22 Alternatives to Modernism
     Twentieth-Century Traditionalism
1  Maurice Ravel
     Biography: Maurice Ravel
     MAURICE RAVEL, Piano Concerto in G
LISTENING CHART 21 Ravel, Piano Concerto in G, first movement
2  Béla Bartók
     Biography: Béla Bartók
     BÉLA BARTÓK, Music for Strings, Percussion, and Celesta
LISTENING CHART 22 Bartók, Music for Strings, Percussion, and Celesta, second movement (Allegro)
3  Aaron Copland
     Music for Americans
     AARON COPLAND, Appalachian Spring (excerpts)
     Biography: Aaron Copland
4  The Rise of Film Music
     Composers for Film: Prokofiev
     BOX Music and Totalitarianism
     SERGEI PROKOFIEV, Alexander Nevsky
LISTENING CHART 23 Prokofiev, Alexander Nevsky Cantata, 5, "The Battle on Ice"
     Biography: Sergei Prokofiev
   
CHAPTER 23 The Late Twentieth Century
1  Modernism in Music: The Second Phase
     New Sound Materials
     Electronic Music
     On the Boundaries of Time
     ANTON WEBERN, Five Orchestral Pieces, IV
     Chance Music
2  The Postwar Avant-Garde
     György Ligeti
     GYÖRGY LIGETI, Lux aeterna
LISTENING CHART 24 Ligeti, Lux aeterna
     Edgard Varèse
     BOX Modernist Music and Architecture
     EDGARD VARÈSE, Poème électronique
     John Cage
     JOHN CAGE, 4'33"
3  Music at the End of the Millennium
     Minimalism
     STEVE REICH, Music for 18 Musicians
LISTENING CHART 25 Reich, Music for 18 Musicians, beginning
     A New Expressionism
     KAIJA SAARIAHO, From the Grammar of Dreams
     Back to the Future
     JOHN ADAMS, El Niño
          "Pues mi Dios ha nacido a penar," "When Herod heard," and "Woe unto Them That Call Evil Good"
CHAPTER 24 Music in America: Jazz and Beyond
1  Early American Music: An Overview
     The Cultivated Tradition
     Music in the Vernacular
     African American Music
2  Jazz: The First Fifty Years
     The Blues
     SIPPIE WALLACE, "If You Ever Been Down" Blues (Composed by G. W. Thomas)
     BOX Ragtime: Scott Joplin
     New Orleans Jazz
     Biography: Louis Armstrong
     Big Band Jazz: Swing
     DUKE ELLINGTON, "Conga Brava"
     Biography: Duke Ellington
     *Popular Song
3  Later Jazz
     Bebop
     CHARLIE PARKER and MILES DAVIS, "Out of Nowhere"
     Jazz after Bebop
     MILES DAVIS, Bitches Brew
Global Perspectives 6  African Drumming
     Yoruba drumming, "Ako"
4  Jazz in the Concert Hall
     GEORGE GERSHWIN, Prelude No. 1
     BOX The American Musical
     LEONARD BERNSTEIN, West Side Story
     Dance at the Gym: Meeting Scene and "Cool"
     BOX The Later Musical
5  Rock
     Early Rock 'n' Roll
     The 1960s: Rock Comes of Age
     Motown, Soul, and Funk
     The British Invasion
     American Counteroffensives
     After the 1960s
     Trends 1980-2000: Punk, Rap, and Post-Rock
Global Perspectives 7 Global Music
     South African choral song, "Anoku Gonda"
6  Conclusion
Appendix A Timelines
*Appendix B Musical Notation
Glossary of Musical Terms
Index